As 2021 is coming to close, we take a look back at what is happening in the computing world in general and Apple in particular. So far, 2021 brings us ups and downs for everything ranging from a contested election, the emergence of a variant of COVID-19 that partially stops the world again to people adjusting to a new normal of working in new ways.
Overall, the IT and computing world in general marches on. Progress comes along despite component shortages and logistic disruption. Players like Apple, Intel, Microsoft, Amazon and others fight the battleground in newer ways than before.
In this article, we will review all the products that Apple introduced or refreshed in 2021 and use that as a guidepost to predict what will happen in 2022. This article will be updated from time to time depending on news and rumors that surface around the internet and grapevine.
Overview
Despite the world adjusting to a new normal in the age of the coronavirus, Apple had a pretty decent year with the refresh of existing products to push the edge of what is possible. iPhone 13, new iMac and MacBook Pro, and new AirPods are some of the things that Apple updated this year. Underneath the surface, a new product that popped out and making inroads: Services. Service has grown to the Apple's most profitable product after the iPhone and by the end of the decade, it is possible to think Apple the services company.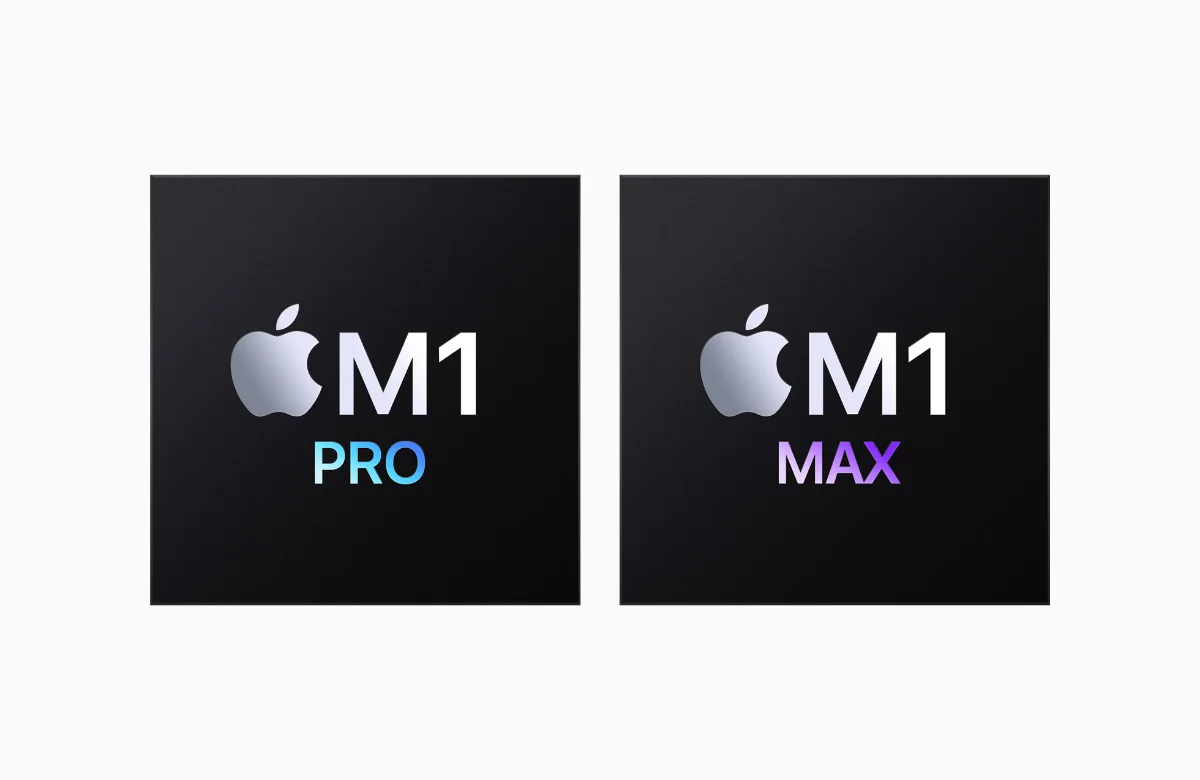 Apple's transition to its own Apple Silicon also shows what Apple can do with their engineering team. To have a SOC that is the most powerful ever built is one thing, but to have it competitive with any other solution that has a discrete solution is another altogether. The bar has risen high with Apple Silicon and the best thing about it is that it motivates other players like AMD, Intel and Nvidia to do better. In the end, it's us who will get the benefit of having faster and faster computers at basically the same price.
A new report says that there will be a lot of updates from Apple this year and will be concentrated in the fall (Q3 2022), just in time for the holiday season shopping spree. Expect to see new iPhones, MacBook Pros, iMacs, Mac Pros, AirPods Pro, Apple Watch, iPads and iPad Pros this fall. So expect some tepid releases for spring and summer events.
Apple events
* Will be periodically updated based on latest info
Season
Month
Expected items to be showcased*
Actual Event Date
Actual Device shown
Spring
March
iPad, iPhone SE, AirPods Pro, M2 SOC, MacBook Air, Mac Mini, MacBook Pro
March 8
M1 Ultra, Mac Studio, Studio Display, Green iPhone 13, iPhone SE 3, iPad Air 5
Summer
June
WWDC, Mac Pro
June 6
M2 processor, MacBook Air, watchOS 9, iOS 16, iPadOS 16, macOS Ventura, Xcode and API Updates
Fall
September
iPhone, Apple Watch, AirPods, M2 Mac Mini
September 7
iPhone 14 and 14 Pro, AirPods Pro 2, Apple Watch Series 8, Apple Watch Ultra
Winter
October
M2 Macs (MacBook Air), Mac Mini, VR Headset, iPad Pro, new services rollout
Apple usually has a showcase event in every season. It is basically a 2 hour long exposition-advertisement from Apple to showcase their new products. This is where people will predict what Apple will bring to their show and tell.
So far, for the Spring Event, all speculations point to a March 8 Event. And the items that are expected to be shown will be a new iPad, debut of M2 chip which will feature a refreshed Mac Mini, MacBook Air and the lower tier MacBook Pro.
Product Roadmap
iPhone: 14, And Still Apple's #1 product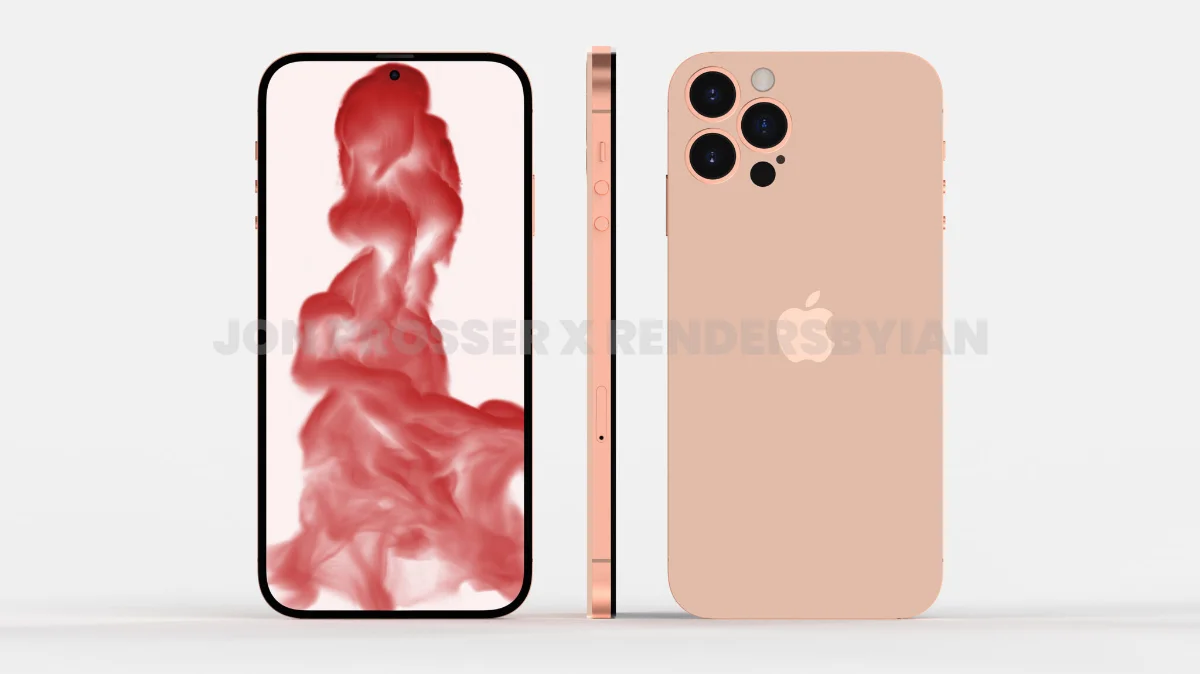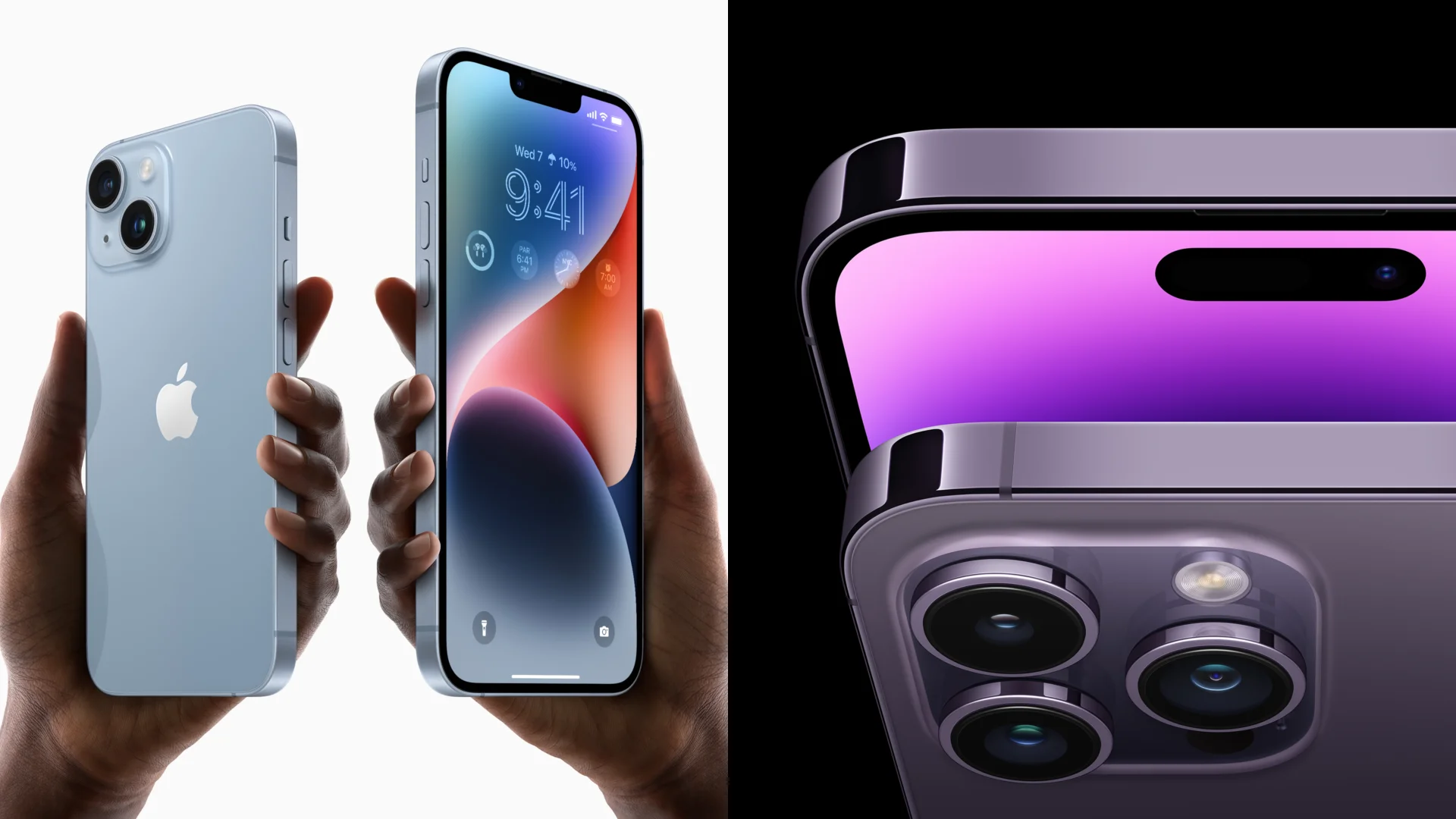 Prediction: iPhone 14 redesigned. A16 with a new 4nm or 3nm manufacturing process. No notch as FaceID sensor will go under the screen, but instead a punch hole for selfie cameras. Some say ports will go missing starting with the SIM card tray. No more camera bump suggests that the iPhone might be thicker. Design harkens back to the greatest iPhone design: the iPhone 4.
Actual: In March 2022, iPhone 13 was updated with a new color (green) in mid-cycle refresh. At the same event, iPhone SE 13 launched with the basic design of iPhone SE 2 but with A15 and a slightly better camera.
More Actual: iPhone 14 and iPhone 14 Pro was released together with iPhone accessories: Apple Watch Series 8, AirPods Pro 2 and a brand new Apple Watch Ultra. New features include crash detection, Emergency SOS via satellite, Dynamic Island (for 14 Pro). Apple Watch Ultra is a ruggerized version of the Apple Watch which aims for divers, ultra-marathoners, hikers and campers.
The iPhone has transformed Apple the company from a pioneering, pushing-the-boundaries computing company to techno-behemoth company which has one of the largest cash piles in history. iPhone is still is and will continue to be in the near future as Apple's most important and profitable product. Hence, a lot of innovation, R&D budget, development, testing and time will be spent on the iPhone and it will continue to be the most anticipated product for the masses.
On the eve of the iPhone 13 launch, Jon Prosser decided to drop a bombshell and told the world about the leaks that he got on the iPhone 14. The list of changes on the new iPhone 14 is significant: no notch on the front screen but instead a hole punch where the front camera lives. The Face ID instead will go underneath the front screen which technology is available in a few Android phones, but the iPhone is all about being best in class, not first in class.
The most significant change is the camera bump, or the lack thereof. He claims that the camera housing will be flushed at the back of the phone, which harkens back to the best iPhone design ever: the iPhone 4. To achieve this, Apple has to make the camera housing thinner which is hard to do due to physics, or make the iPhone thicker to ensure that the camera is flushed.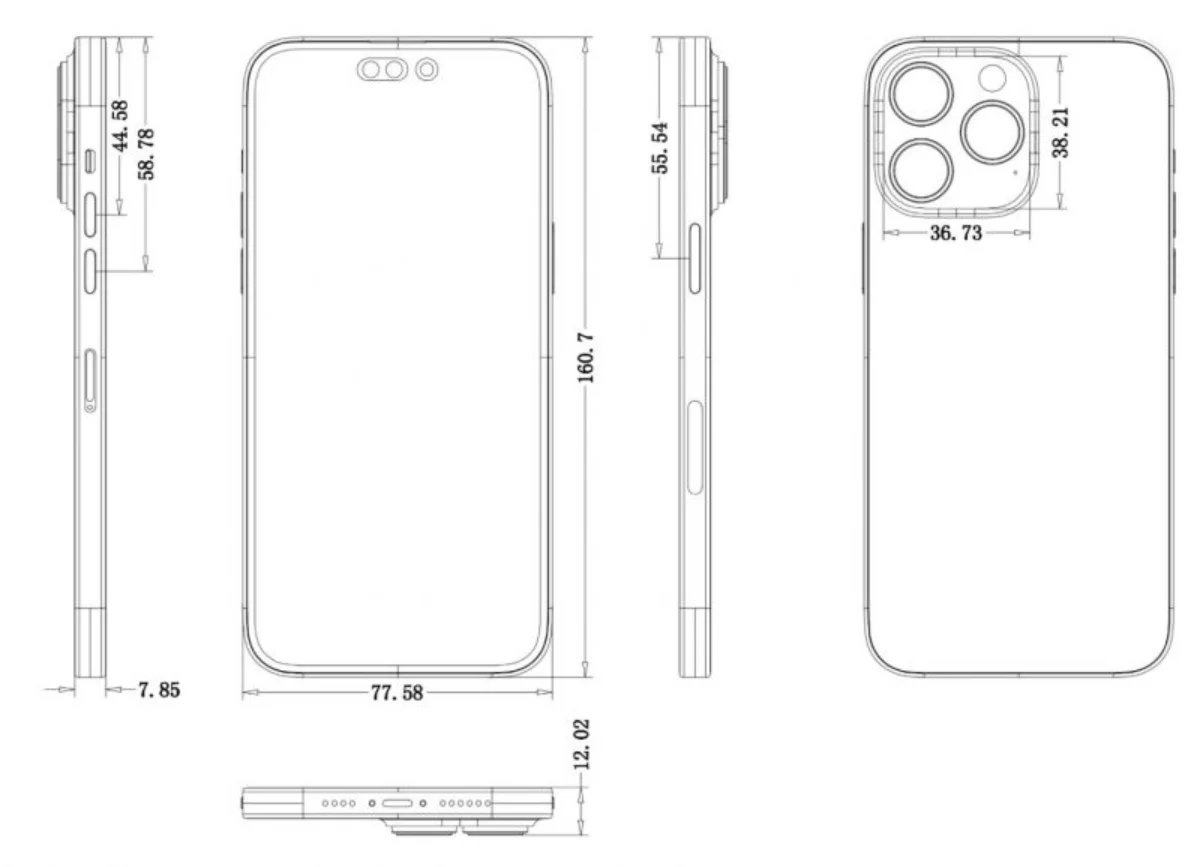 As far as internals go, it is expected to be powered by the new A16 chip. The real question is what kind of improvements that it expects to bring to the table. Recently, we have seen that the improvement margins have slowed to the point that the A15 chip on the iPhone 13 is more like an update over the A14 than a revolutionary change from the A14 to the A13. It is rumored that the new A16 chip will be built on the 4nm process which is akin to a 5nm improvement process than the new 3nm which is a big change against the 5nm process.
There's a lot of talk about Apple making and using its own modem in future iPhone generations to the point that Apple was about to buy Intel's IP for billions of dollars. However, despite the acquisition in 2019, Apple is still expected to use the Qualcomm 5G modem for cellular data instead of using their own solution.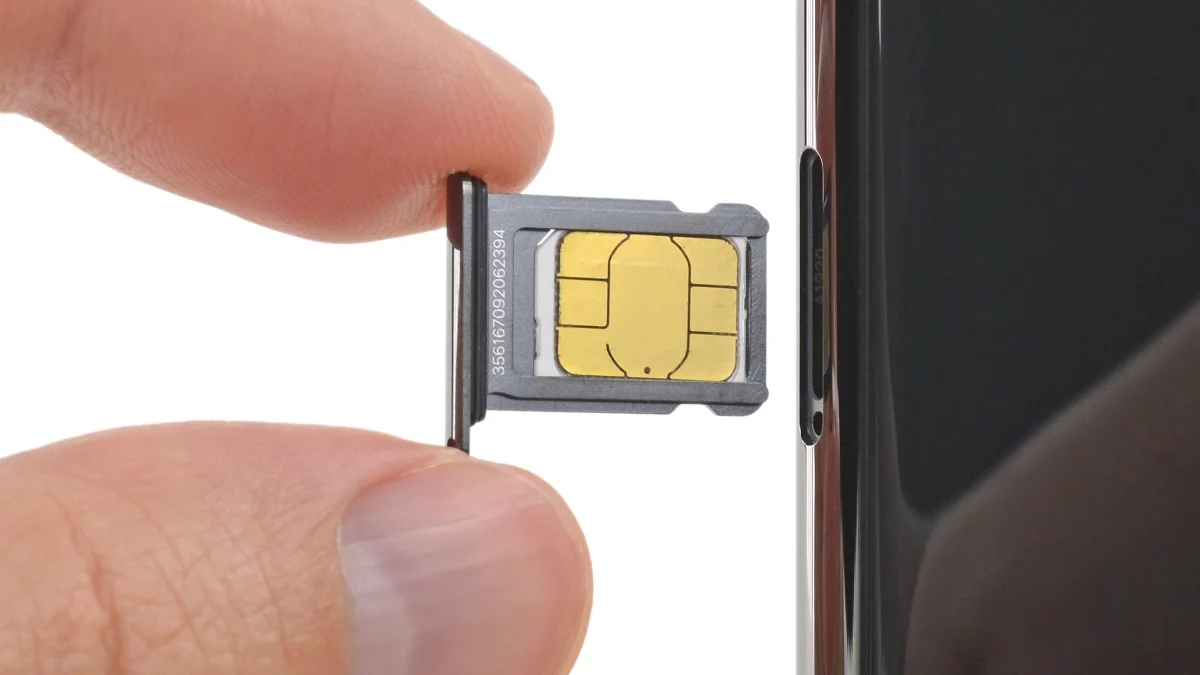 There's strong rumors to suggest that Apple's ultimate vision for the iPhone would be a totally portless foldable slab of glass. So there will surface rumors about this time and time again, like Apple ditching the SIM card tray, the lighting port and eventually the speaker port once they find out how to make noise without a speaker diaphragm.
March 2022 Update: According to supply chain analyst Ming-Chi Kuo, only the iPhone 14 Pro models will get the new A16 chip while the standard iPhone 14 model will retain the A15 chip found on the iPhone 13. Also the iPhone Mini will be dropped and replaced with a large size named iPhone 14 Max.
Only two Pro models would upgrade to the A16 processor, while the 14 & 14 Max will remain the A15. All four new models will likely come with 6GB RAM, with the difference being LPDDR 5 (14 Pro & 14 Pro Max) vs. LPDDR 4X (14 & 14 Max). https://t.co/tHcszIz6gX

— 郭明錤 (Ming-Chi Kuo) (@mingchikuo) March 13, 2022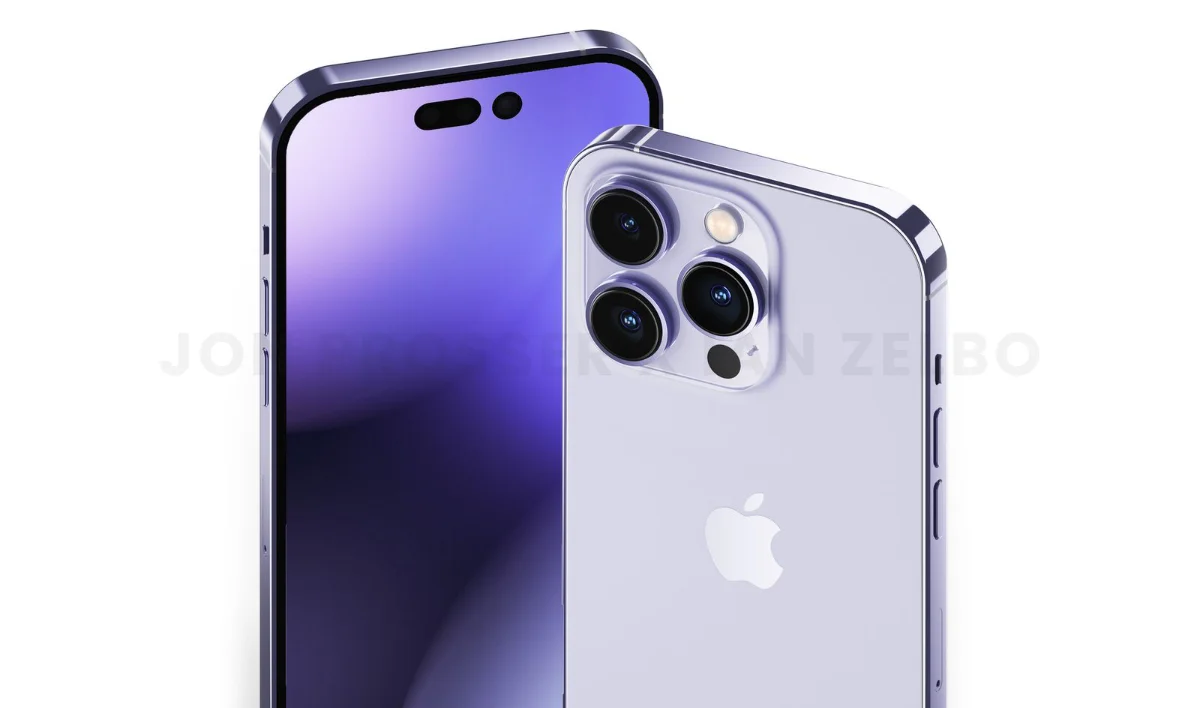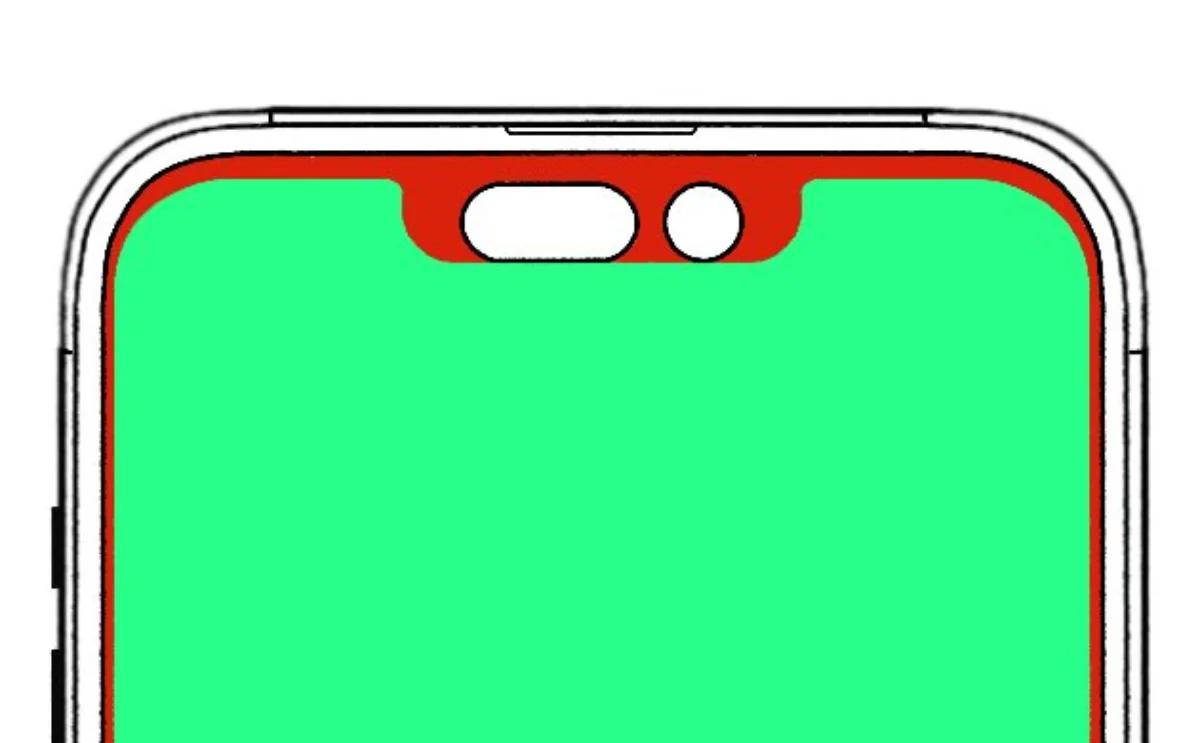 New iPad Air, More Capable iPadOS
Prediction: iPad Air updated with the same design but with the A16 from iPhone 14. iPad Pro might be updated with M2, and finally the iPadOS that we deserve.
Actual: iPad Air 5 released in March 2022 with M1 chip and basically everything else is the same.
Apple has made significant changes in 2021 on the iPad line. First, sealed the fate of the iPad Pro to be the most powerful tablet on the market for the near future by putting an M1 chip on the tablet and putting an MiniLED screen on it. Secondly, it has updated the rarely updated iPad Mini to be one of the most powerful iPad on the line up, even more powerful than the big brother iPad Air. And finally, the base iPad get a spec upgrade while maintaining the low entry price of $329.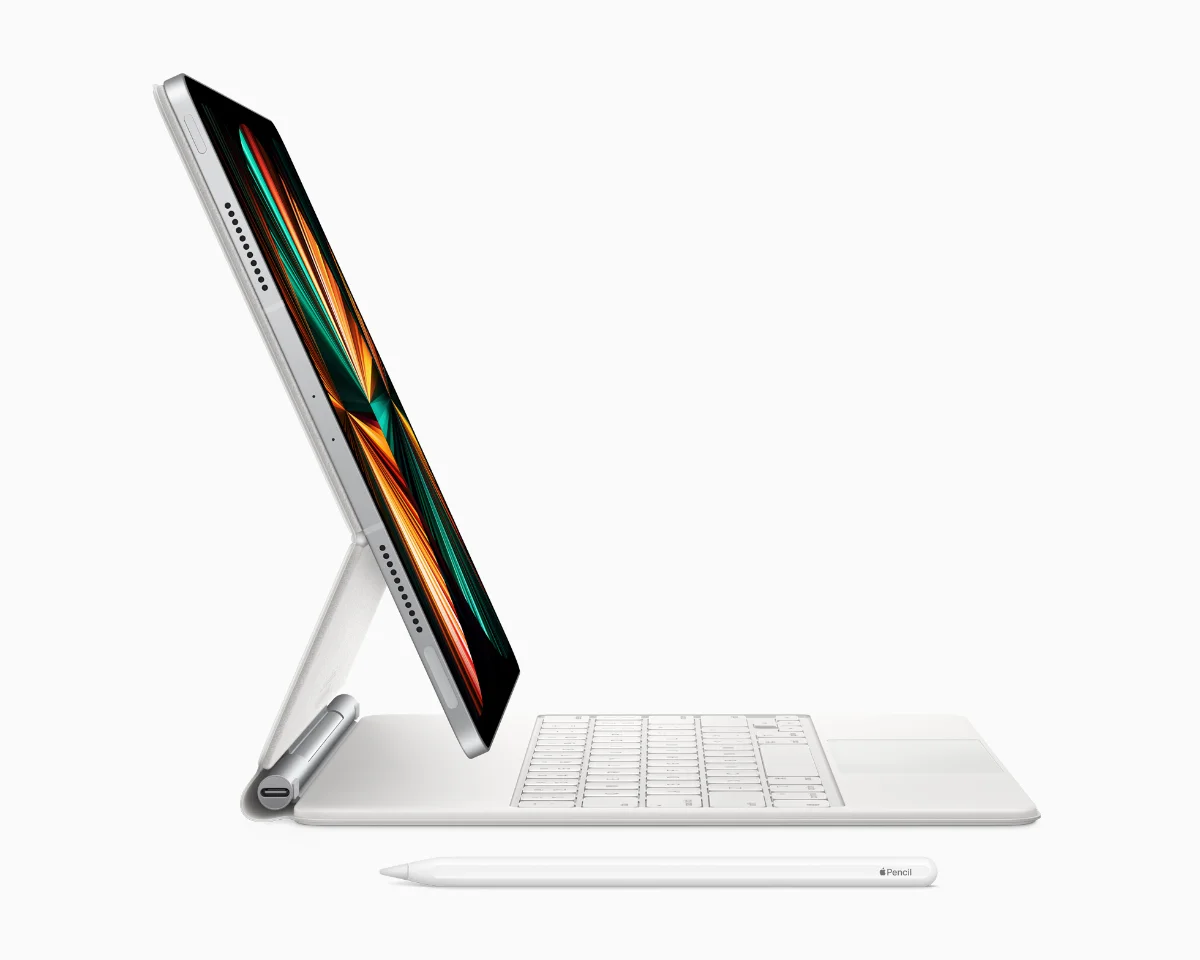 So now, the question remains what Apple is going to do with the iPad Air. Is it going to use an A16 chip? Will it have a MiniLED screen? The iPad Air 5 was launched in March 2022 with the M1 chip, new colors and basically the same design as the iPad Air 4.
As for the iPad Pro, Apple's strategy is to make the iPad Pro a viable laptop replacement device. As for the hardware part, it has already achieved close parity with Apple's own MacBook Air and the 13" MacBook Pro offerings. Rumors suggest that Apple might add a MagSafe connection and possibly a second USB-C port. I think the main problem with the current iPad is not as much about the hardware but the iPadOS which still has all the restrictive set of functions that iOS has. In my opinion, iPadOS certainly needs to be much much more flexible than the current interaction and need to be as flexible as macOS is.
Mac Comes Full Circle; M2 SOCs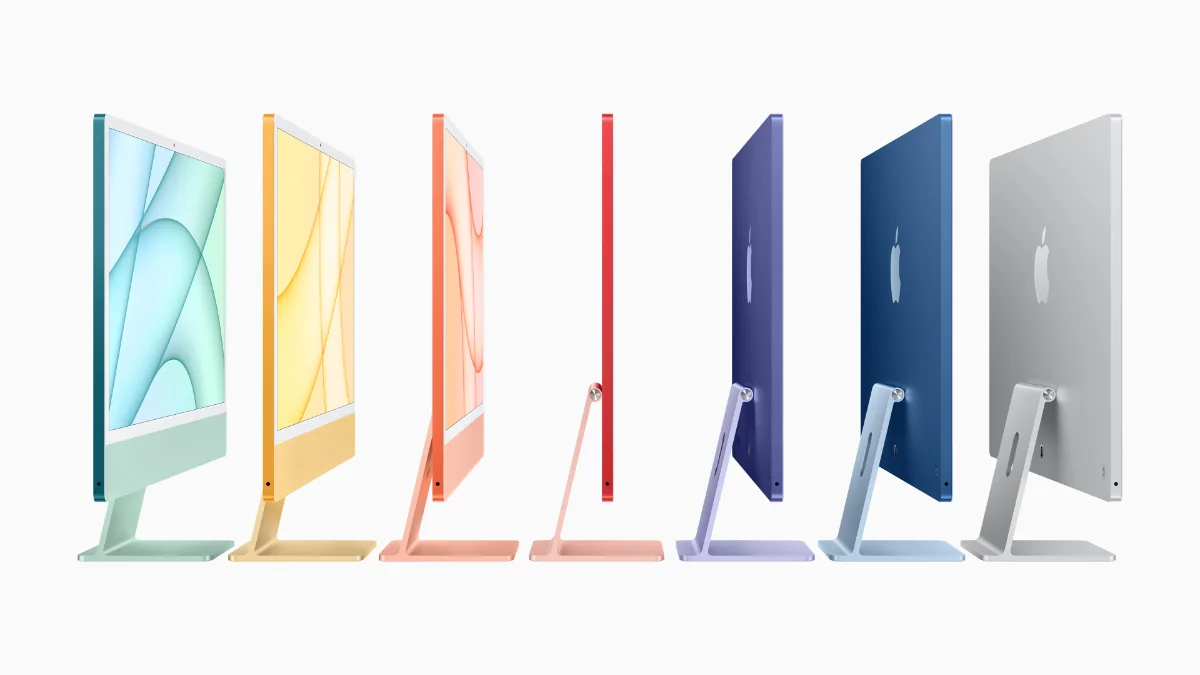 Prediction: Crunch time for the M-series chip. Competition which comes from both computing and graphic players in this space is heating up. The M1 Duo / Quad and M2 have to prove to everybody that Apple made the right choice by going on their own path. M2 could be the first chip to be built on a 3nm process or an improved 5nm process. So a refreshed MacBook Air with M2, larger iMac with M1 Pro/Max/Max Duo and the ultimate Mac Pro with M1 Max Quad. And possibility a smaller Mac Pro.
Actual: Apple launched Mac Studio, a Mac Mini Pro with M1 Max and new M1 Ultra chips. Goes up to 128 GB RAM and around 64 graphic cores. The 27-inch iMac has been discontinued. M2 launched with a redesigned MacBook Air and updated baby MacBook Pro
According to Tim Cook, we just completed the first year of Apple Silicon Transition from Intel for the Macs. In that span of one year, almost all of Apple Macs have been transitioned and now we just left with only three macs for transition: the higher end Mac Mini (which still runs 8th Gen Intel Core), the higher end iMac and the halo product Mac Pro.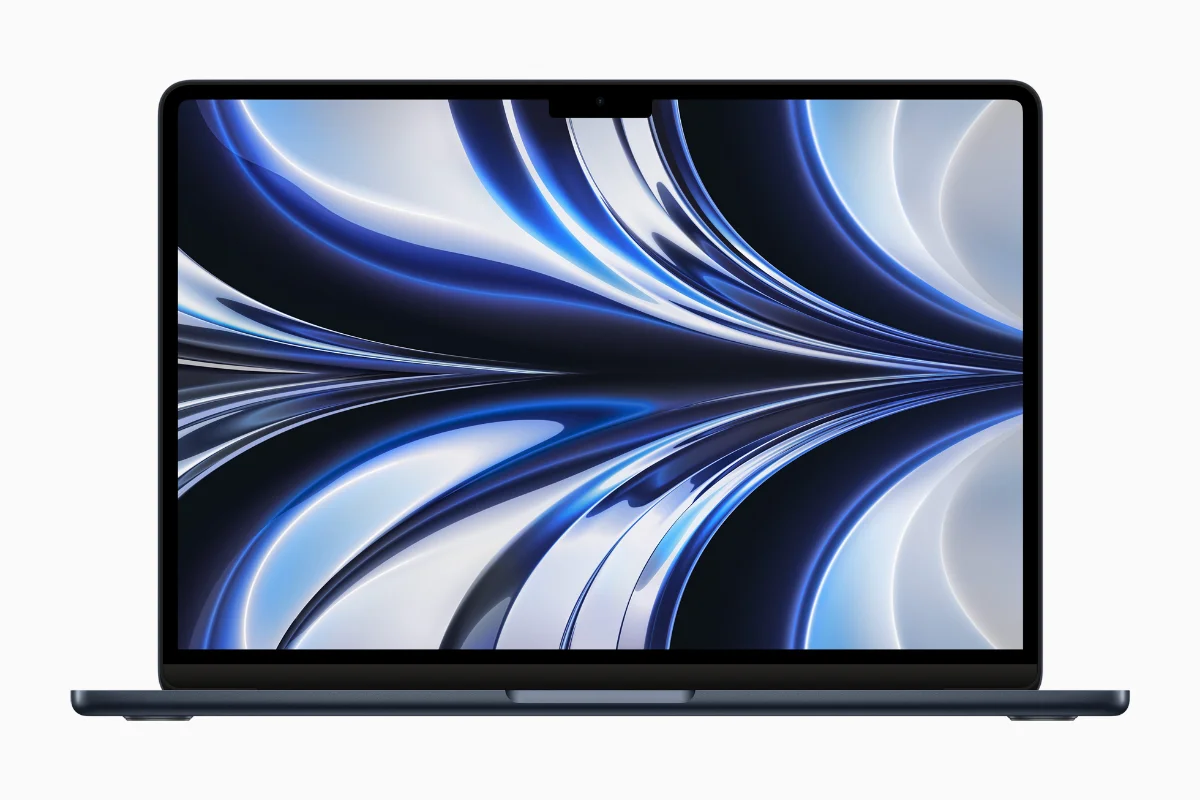 The all important M-series chip has been laid out and most of the rumors about the M-series chip turned out to be true, for example the M1 as the base SOC for consumer Macs, and the Jade cores for the professional / prosumers crown. So far the rumors about the Jade cores that come in multiple configurations turn out to be true. The rumored Jade Chop is the M1 Pro, the Jade core is the M1 Max. This leads to more credence about the rumored Jade 2C and Jade 4C that supposedly occupy the higher end Macs such as the iMac Pro and Mac Pro.
So the expectation is that the high end iMac will sport the new M1 Pro and M1 Max making it one of the most powerful all-in-one desktops in the world. The new big iMac would have a larger screen, follow the design language of the new iMac 24", sport more ports than the base iMac like SD card slot and possibly HDMI port for display extension. There's no word about the screen size but with the 21.5" bumped to 24", expectations abound for it to be a 30" or even a 32" display that matches the 32" Pro Display XDR.
The higher end Mac Mini would fit two kinds of crowd, the people who wanted something that is small but punchy, another who would like a render farm / server farm but would not want to pay for the big bucks for the Mac Pro. There's the rumor that the new Mac Mini was supposed to be launched together with the MacBook Pro but got delayed due to various reasons. Expectation is there will be a design for the new Mac Mini albeit it is retaining the current form factor.
The ultimate Mac, the Mac Pro is expected to be the last Mac to transition into Apple Silicon. Afterall, it has big shoes to fill: 28-core Xeon Processor, 1.5TB internal RAM, 8TB SSD storage, expansion slots. Afterburner card and quad graphic cards using the MPX module. If rumors are to be believed, the Mac Pro will have the Jade 4C graphic cores which sports 40 compute cores (32-performance cores plus 8 efficiency cores), 64 neural cores, 128 graphic cores. The big question mark is what would be the memory interface. If using LPDDR5 like the mobile Macs, it can only support up to 256GB, far less than the current Mac Pro can do. Furthermore, the high number of memory channels that are supposed to have ECC RAM is highly recommended. Hence, we believe that it will have external RAM to support 1.5TB or even 3TB or internal RAM.
We have done some analysis on what will the M1 Max Duo and Quad will look like and also how they will perform against Intel's best, the Xeon W-3275M and the upcoming W-3375. So far, based on the napkin calculation, the M1 Max Duo and Quad will be very competitive against Intel's and with Apple finally able to have full vertical control in the entire product, Apple has the power to dictate pricing.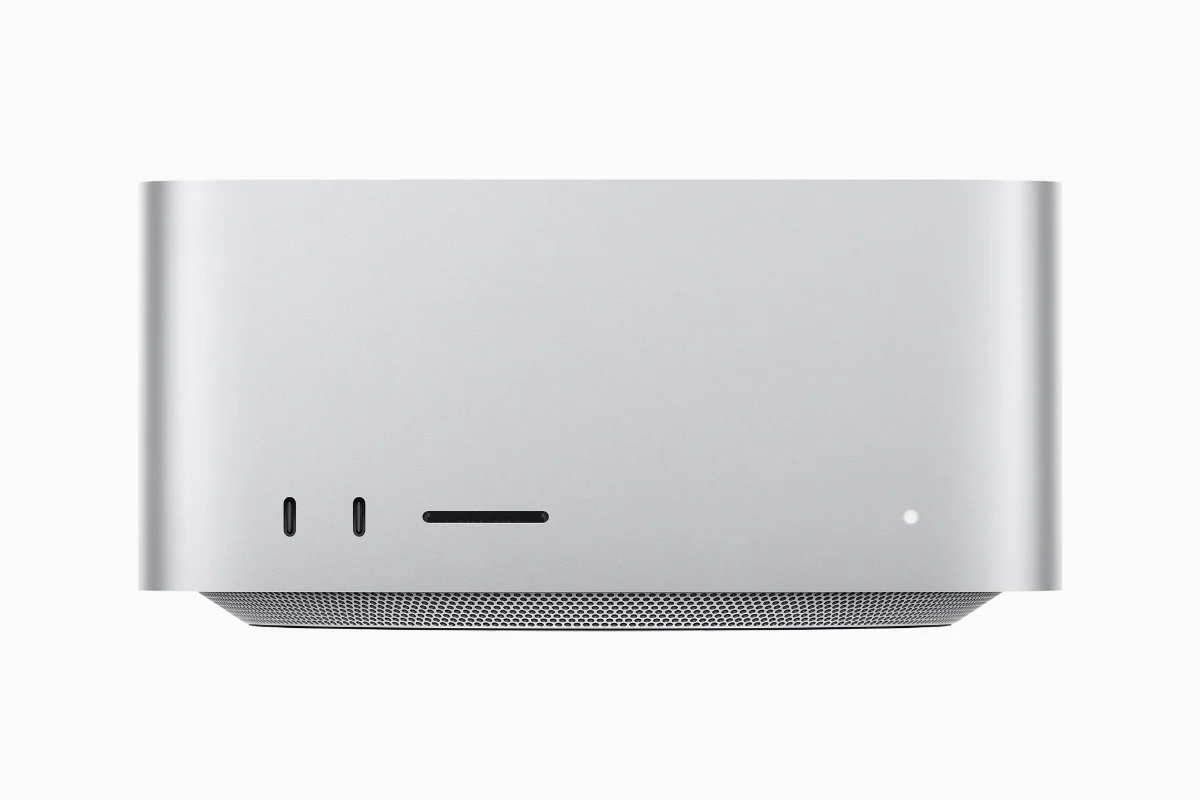 There's also rumors flying around that Apple might be making a smaller form factor Mac Pro for the crowd who needs the processing power but does not need the expansion slots nor the RAM that it is supposedly able to carry. Afterall, the M-series SOC kind of negates the need to have dedicated PCI-express slots to put the graphic cards when the current M1 Max already rivals Nvidia best laptop graphic chips and not far off from the desktop counterpart. Apple definitely has the ability to do such a mini desktop, but the real question is if Apple actually wants to do this.
Early March 2022 update: There are reports that Apple is going to release a "Mac Studio", which will either be a Mac Mini Pro or Mac Pro Mini. It is expected to have the Duo / Quad M1 Max that should debut on the Mac Pro. This is inline with previous rumors that Apple is going to make a smaller form factor Mac Pro.
March 2022 update: Apple launched Mac Studio with M1 Max and new M1 Ultra chip that can have up to 20 compute cores, 64 graphic cores and 128 GB of RAM. 8 TB storage is optional.
The next round of rumors has to do with the current consumer Macs. Apple showed off the new design language with the new iMac and the new MacBook Pro. There's rumors abound that Apple will update the MacBook Air to a new design which follows the design language of the new MacBook Pro. Another is the introduction of a new M2 SOC which is supposedly based on the A15 or even the next gen A16 SOC that will appear in iPhone 13 or iPhone 14. Either way, Apple has managed to make Mac exciting again by giving the attention that it deserves.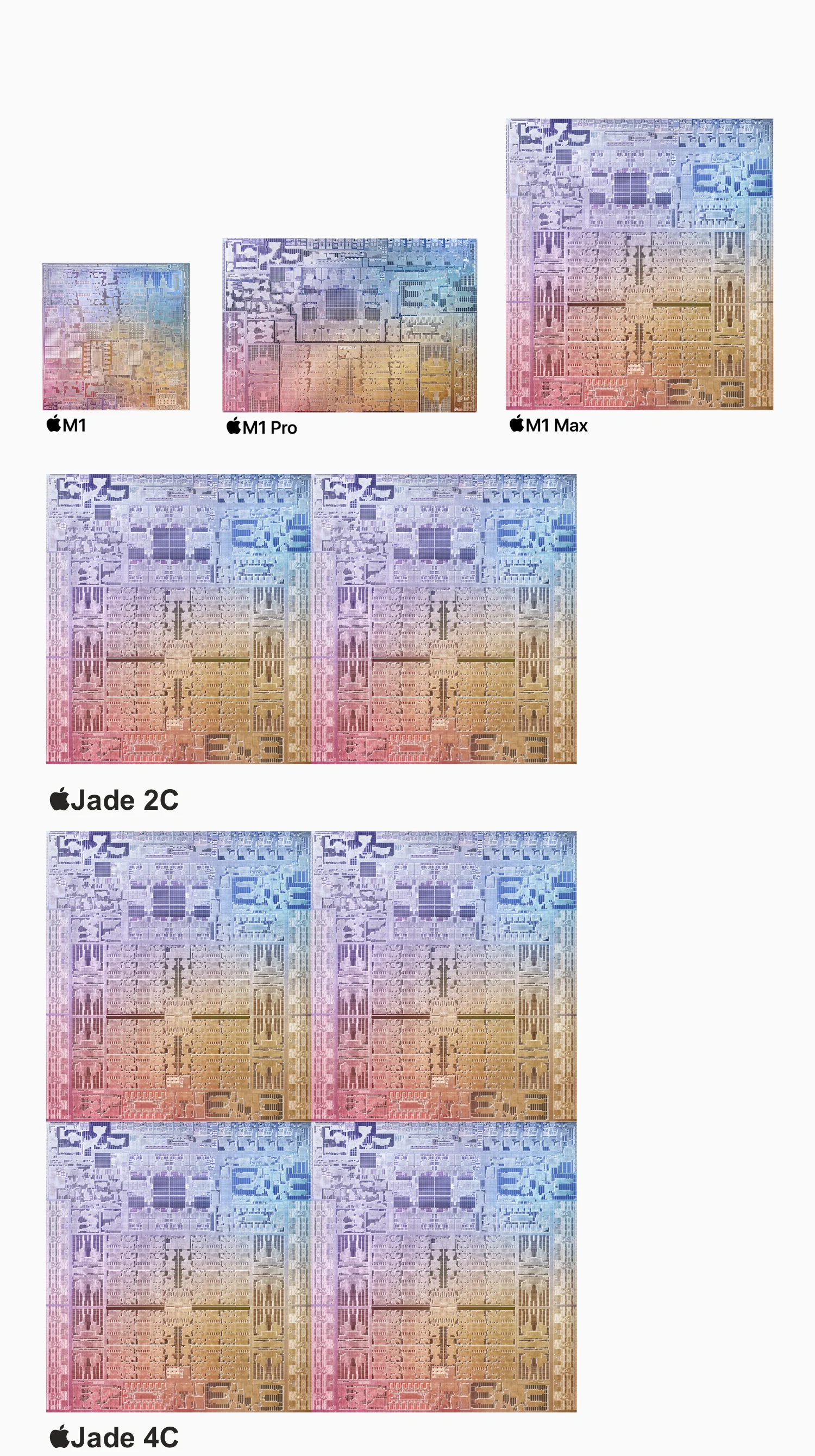 Series 8 and SE 2?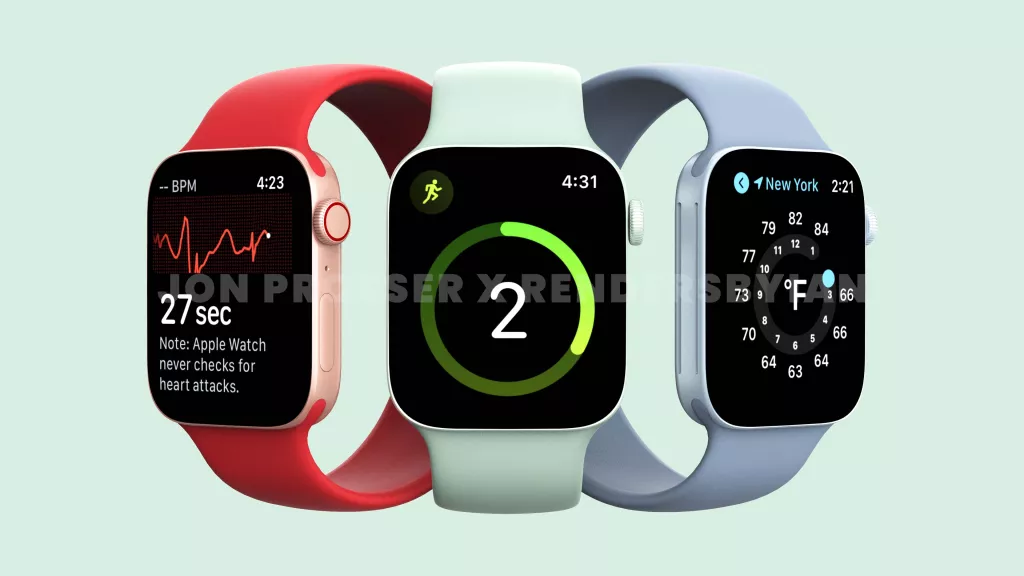 Prediction: Possibility for the first time a new redesigned Apple Watch. More sensors which could include glucose monitoring.
Actual: Apple Series 8 launched in September Event. Basically the same design from Series 4. or 1. New feature include tempreture monitoring. Apple also launched a brand new Apple Watch Ultra which is a very hardcore and ruggerized version of the Apple Watch. 49mm in titanum casing with bigger battery, better sensor, more speakers, siren fuction and a dive computer for $799.
Apple Watch made history in 2019 when Apple managed to become the largest watchmaker by shipment volume by surpassing the entire Swiss industry by a margin of 3:2. Sales figure notwithstanding, it's no small feat for Apple to go from selling 0 watches in 2013 to becoming industry leader by 2019.
However, as progress goes, 2021 has witnessed Apple giving very minor updates to the Apple Watch. Series 7 shows an updated face with the display going all the way to the edges, but basically it's the same watch as series 6. There are many theories on why this is the case ranging from semiconductor shortage (which is still a thing in late 2021) to the Apple Watch being a mature product.
As for the road ahead, will the Apple Watch be a standalone product in 2022 with the introduction of series 8? Rumors have been circling around with the introduction of the App Store for watchOS, having more than 1 pair tied to the phone (Apple Watch requires an iPhone to function properly). There's rumors about a new blood glucose sensor for the series 8 and maybe a myriad of new sensors, but that remains to be seen.
Apple Services
Prediction: Service roll out to more countries. Stumbling block might be content providers (studios, magazine owners) than Apple itself. Possible new services like PodCast+.
Apple Service has grown from something forgettable as MobileMe to Apple's second largest revenue stream. The pivot has shown Apple introducing new paid services like AppleTV+, News+, Fitness+, iCloud storage, Music streaming and many others. With recurring income, over a billion Apple ID users in the ecosystem and high profit margin, it's no wonder that Apple is concentrating their effort in services.
There's two trends that we can infer from Apple services. The rollout of existing services to more markets and introduction of new services. Apple Pay for example is mostly available in China, USA/Canada and Europe. It's largely absent in Asia Pacific, Africa and the Middle East. Those markets are opportunities for Apple to come in. News about new services is largely absent from the radar. There were rumors about paid podcast subscription, aptly named PodCast+, but other than that, nothing has ever materialized.
A report from The Economist suggest that Apple might consider to add audio book service in their News+ or Apple Books offering.
Grab Bag
Prediction: New AirPods Pro, redesigned AirPods Max, HomePod redux. Lossless might finally come to AirPods. Might finally see a new product category, most likely a VR / AR headset as companies scramble for the new land. Apple Car rumors will probably surface once in a while.
Actual: Together with Mac Studio, Apple launched a new display Studio Display in March 2022. It's a 27-inch 5K display lifted from the 27-inch iMac but has the A13 chip as the processor instead of Intel.
This is in the 'other' category where every non-mainstream product on Apple roster. Non-mainstream is a misnomer because non-mainstream products like AirPods can rival a Fortune 500 company. Because Apple is such a behemoth, a non-mainstream product in Apple can be a major product in any other company.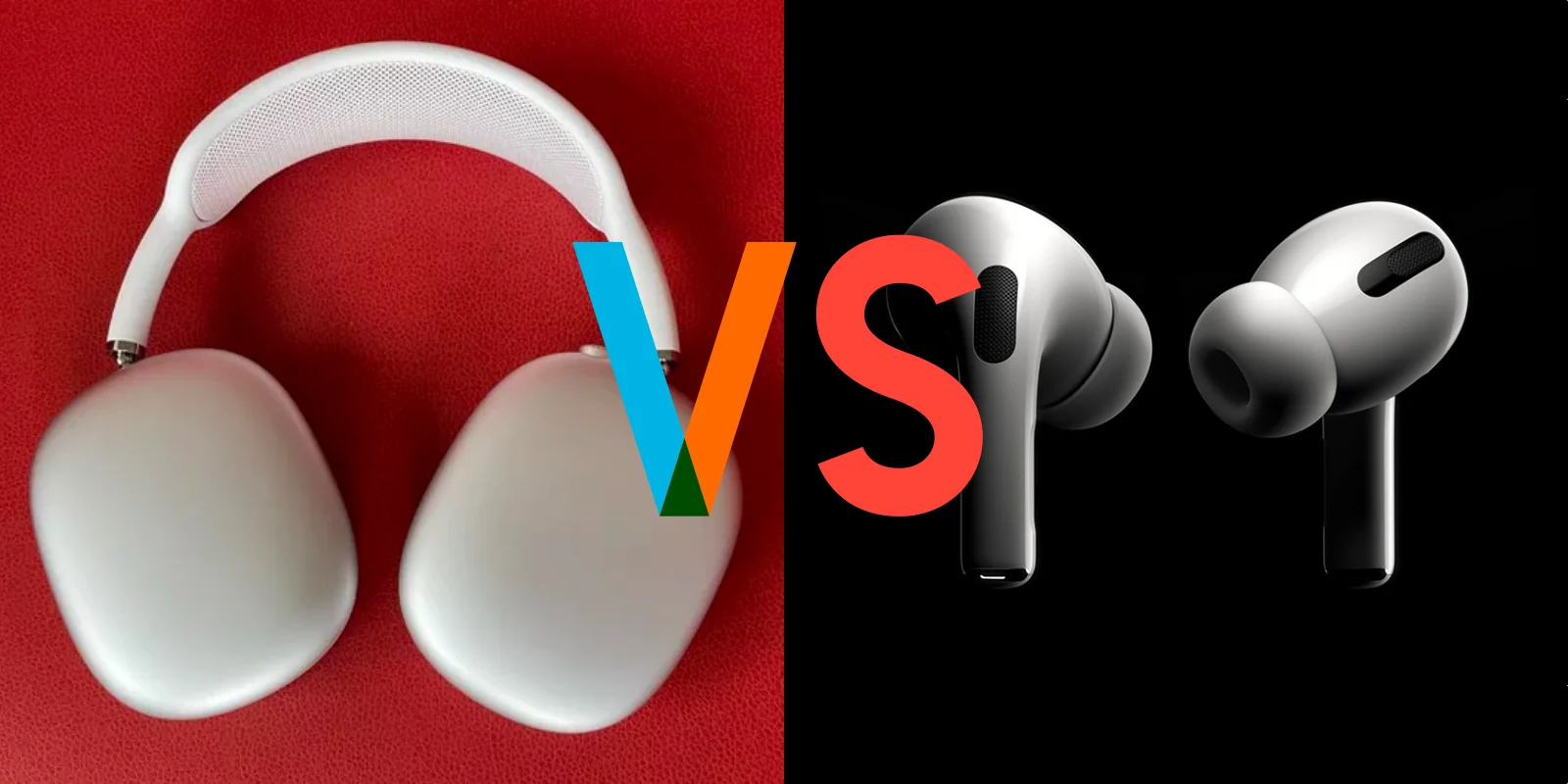 AirPods and Music
On the AirPods front, Apple updated the AirPods to the 3rd generation in late 2021. It resembles the AirPods Pro but without the noise canceling ear plugs. AirPods Max was released in late 2020 but available sometime in early 2021. Reviews have been mixed with people generally praising the sound and build quality but deriding the bugginess of the headphone. So naturally, people are waiting for the second coming of AirPods Pro which should introduce some new features.
One of the headline features of Apple Music in 2021 was the introduction of lossless audio. However, Apple's entire AirPods lineup cannot support such a feature because of the limitation of Bluetooth. One of the rumored solution is Apple to introduce custom wireless controllers or use their own codec to get around the limitation of Bluetooth bandwidth.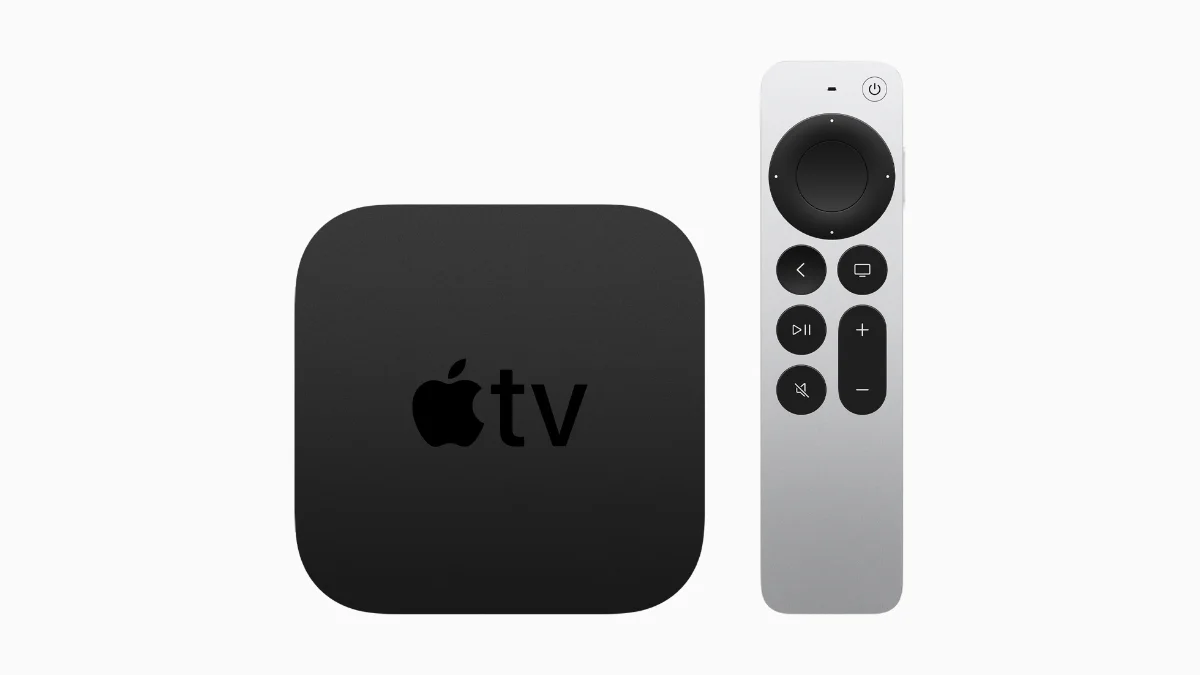 The Apple TV was updated in the second quarter of 2021 with HDR capabilities and finally a remote that does not suck. 8K might be the new buzzword for consuming content, but 8K does provide some challenges like bandwidth and processing power on most devices. We do not expect Apple TV to support 8K in the new iteration. There was talk about the Apple TV being a new micro console which Apple made that play a few years ago, but that did not pan out as developers and users did not go to the Apple TV platform.
Apple New Product: Apple Car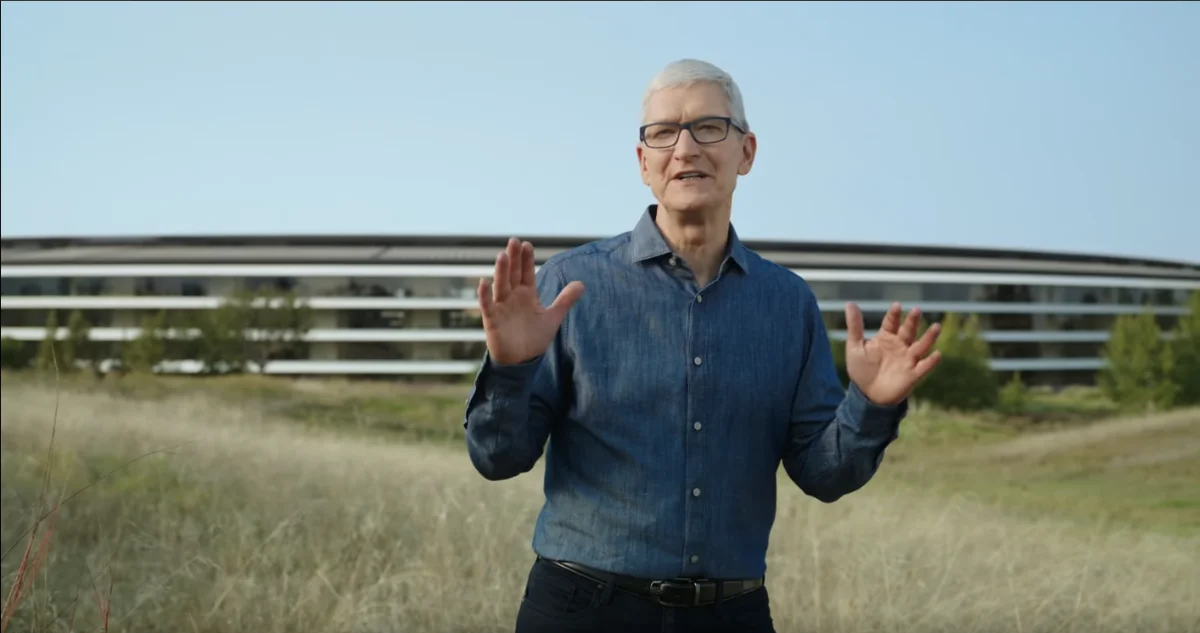 In a Bloomberg article it was speculated that Time Cook is going to step down by 2025 to 2030. In that time, it was reported that Tim Cook will oversee one last major product launch before bowing out. On the new product front, it is not known what the final product will be but there are two categories of rumors that keep surfacing on new products: Apple Car and a VR headset.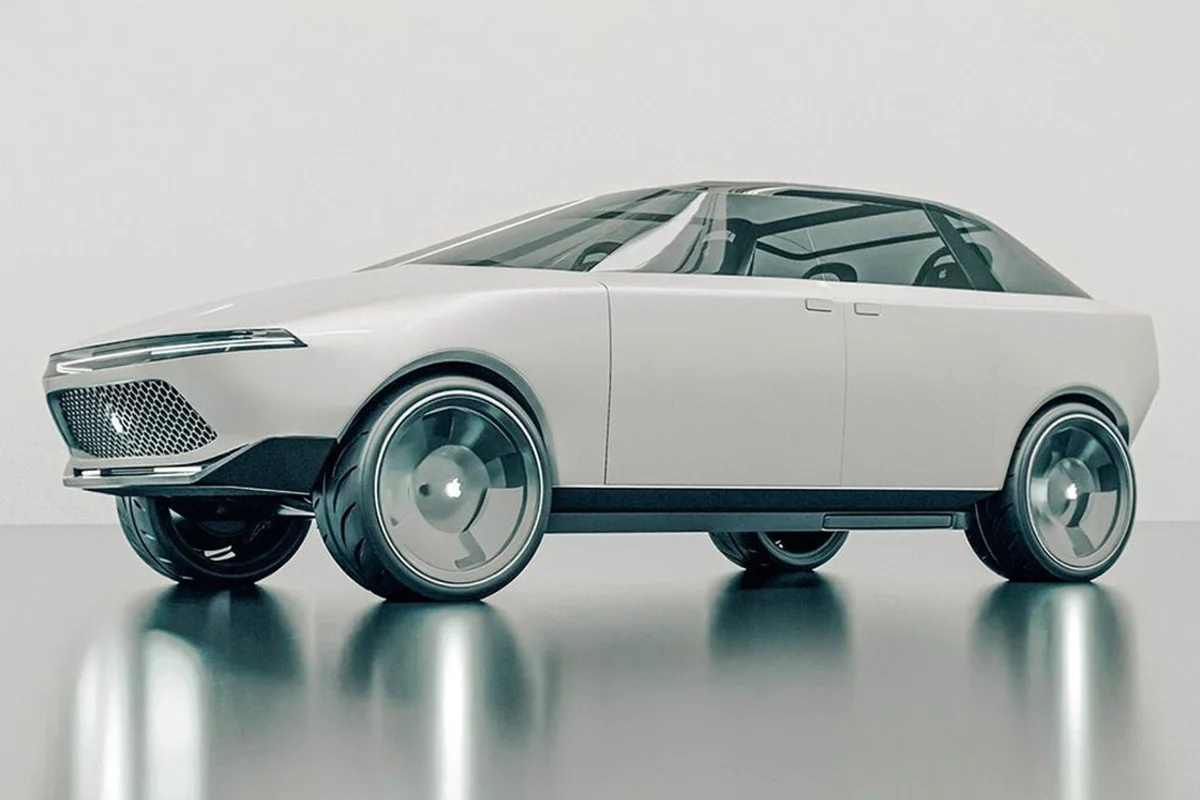 On the Apple Car front, rumors are rife on Apple developing a new electric car. With Apple being a premium brand, it is expected that Apple will compete in a crowded premium segment car market that is highly regulated. Furthermore, the news around is key executives are coming and going out from the project. So the future of the Apple car is far from certain.
Furthermore, testing a car in secret is a very hard thing to do. Sooner or later, any car manufacture would have to test their car in public, and so far, there is no indication of an Apple car being tested in public.
Apple VR headset
Next the Apple VR headset. Time and time again, Tim Cook has emphasized the future will be Augmented Reality (AR) with Apple time and time again experimenting with AR technology on the iOS / iPadOS platform. With Facebook pivoting to the Metaverse, VR / AR might be the future but right now it's up in the air of how it will turn out. As usual, rumors and patents surface out once in a while about Apple VR efforts, but nothing is concrete at this moment. We might not see VR in 2022 from Apple yet and Mark Grumman of Bloomberg add more evidence to this development.
According to various sources which includes Mark Grumman, Ming-Chi Kuo and MacRumours, the headset will be lightweight in design, feature two processor (some say based on the M1 Pro), two 4K micro LED screens, 15-optical modules, eye-tracking, WiFi 6E connectivity and other sensor that will enable it to see through in AR mode. Potential uses are gaming, media and communication.
There also might be a revival of Apple's failed project. AirPower was announced, on-stage in 2017 for the September iPhone event and was slated to go on sale later that year with iPhone X and iPhone 8. However, after a few delays and engineering challenges got bigger and bigger especially on the heat rejection issue, Apple quietly canceled it in 2019. It's one of the few projects that failed publicly. However, there's a story (covered by Arstechnica) going around that they haven't not completely abandon the project, but still working on it. Maybe after 5 years of development, they might finally pull it off.
According to an article by Arstechnica, the road to VR headset is very bumpy as disagreement between major players in Apple leadership. Then Chief Designer, Johny Ive, has disagreement with project leader on the direction that the headset would take. Johny Ive would like the device would be stylish and not be limited inside a VR world (like what is Facebook is trying to do). So a lot behind the scene work is done making a mixed reality (or Augmented Reality) glasses which goes out in public as API calls making AR objects using your Apple devices. More surprisingly, according to the article, Johny Ive still have great influence in the project despite leaving Apple in 2019.
---
Conclusion
Despite the turmulus year for the entire world in 2021, Apple did quite well in terms of sales and product. The M1 SOCs continue to rewrite the game of how a mobile computing product should be, the Apple ecosystem got more integrated than ever and the iPhone remains one of the best smartphones on the market, albeit the excitement is not what it used to be.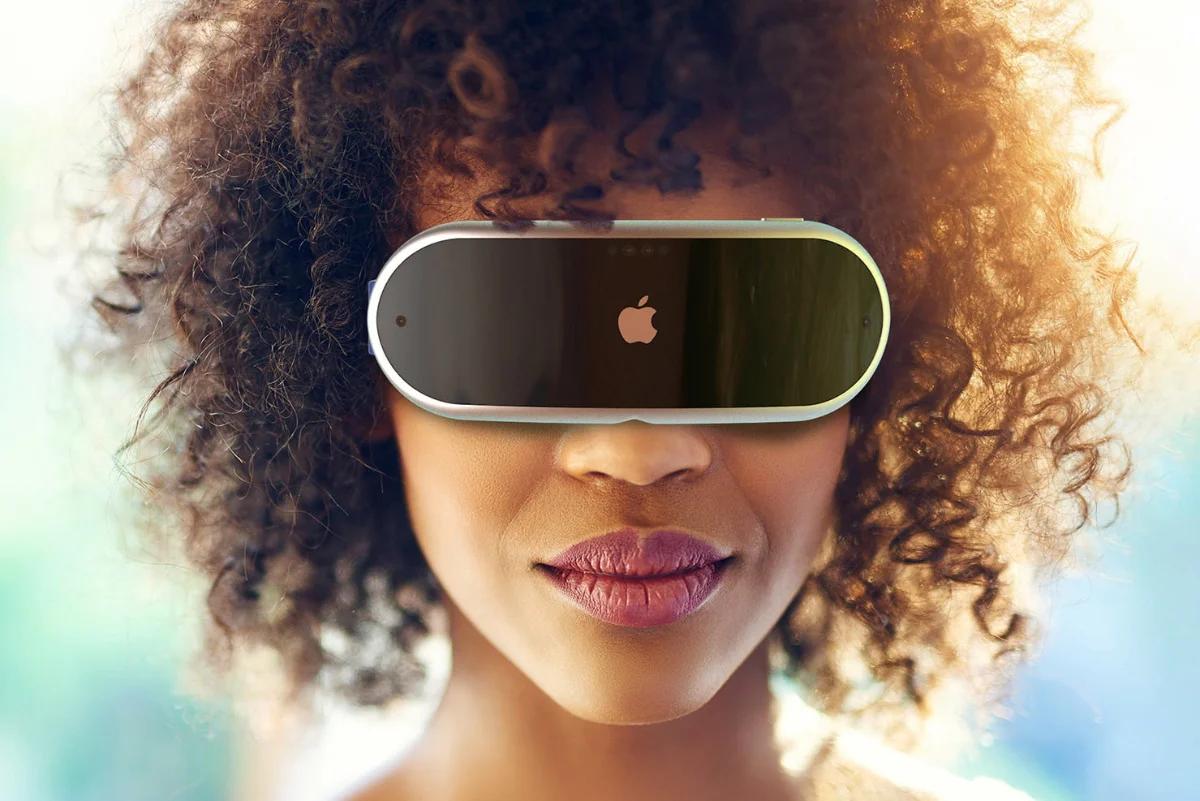 I would be looking forward to seeing the ultimate halo Mac, the Mac Pro and the 'pro' level iMac. Hopefully 2022 will see Apple make the play for VR / AR with a new set of headset but let's not get our hopes high yet.
Plug
Support this free website by visiting my Amazon affiliate links. Any purchase you make will give me a cut without any extra cost to you
Accessories:-
Wireless earphones / headphones:-
Buyer's Guide:-
Resources
MacRumours podcast session with Mark Gruman.
Mac Mini vs iMac: Which one is the right one for you?
They might only share the same chip, the same basic specifications and capabilities, but there's no denying that they are completely different product for different people, but at the same time have big overlaps.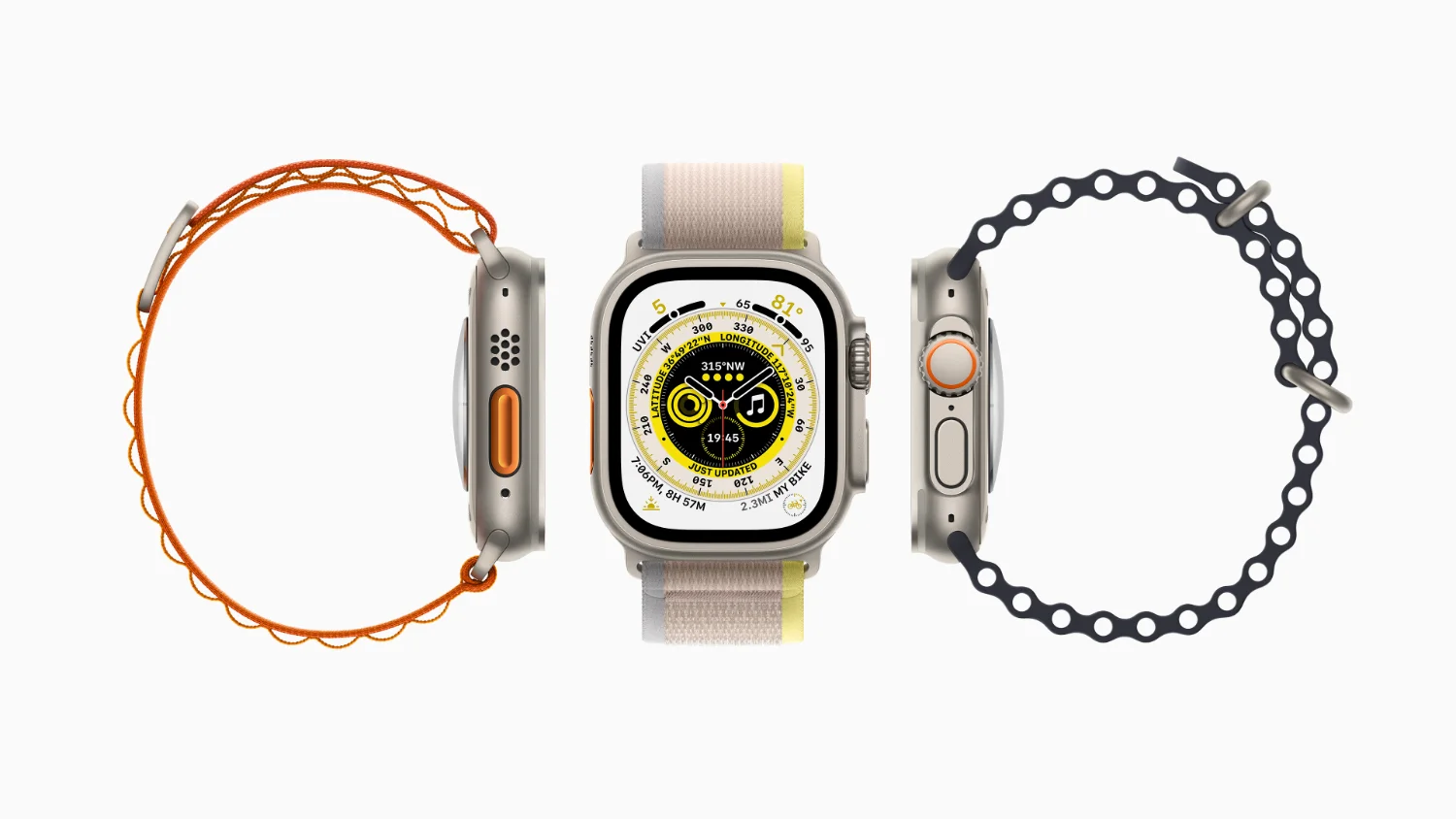 Apple Watch Ultra
Apple newest product that caters for the humans who are pushing the edge of what is possible.
Tags:
product roadmap
,
apple
,
macbook pro
,
imac
,
mac mini
,
m2
,
m2 pro
,
m2 max
,
m1 quad max
,