iPhone 14 and iPhone 14 Pro: in-depth review
The iPhone 14 and iPhone 14 Pro, as of September 2022, is the latest smartphone from Apple and will, without a doubt, the best selling product from Apple in history. Here's a deep dive about the latest and greatest iPhone and if you should upgrade to Cupertino's latest moneymaker.
iPhone 14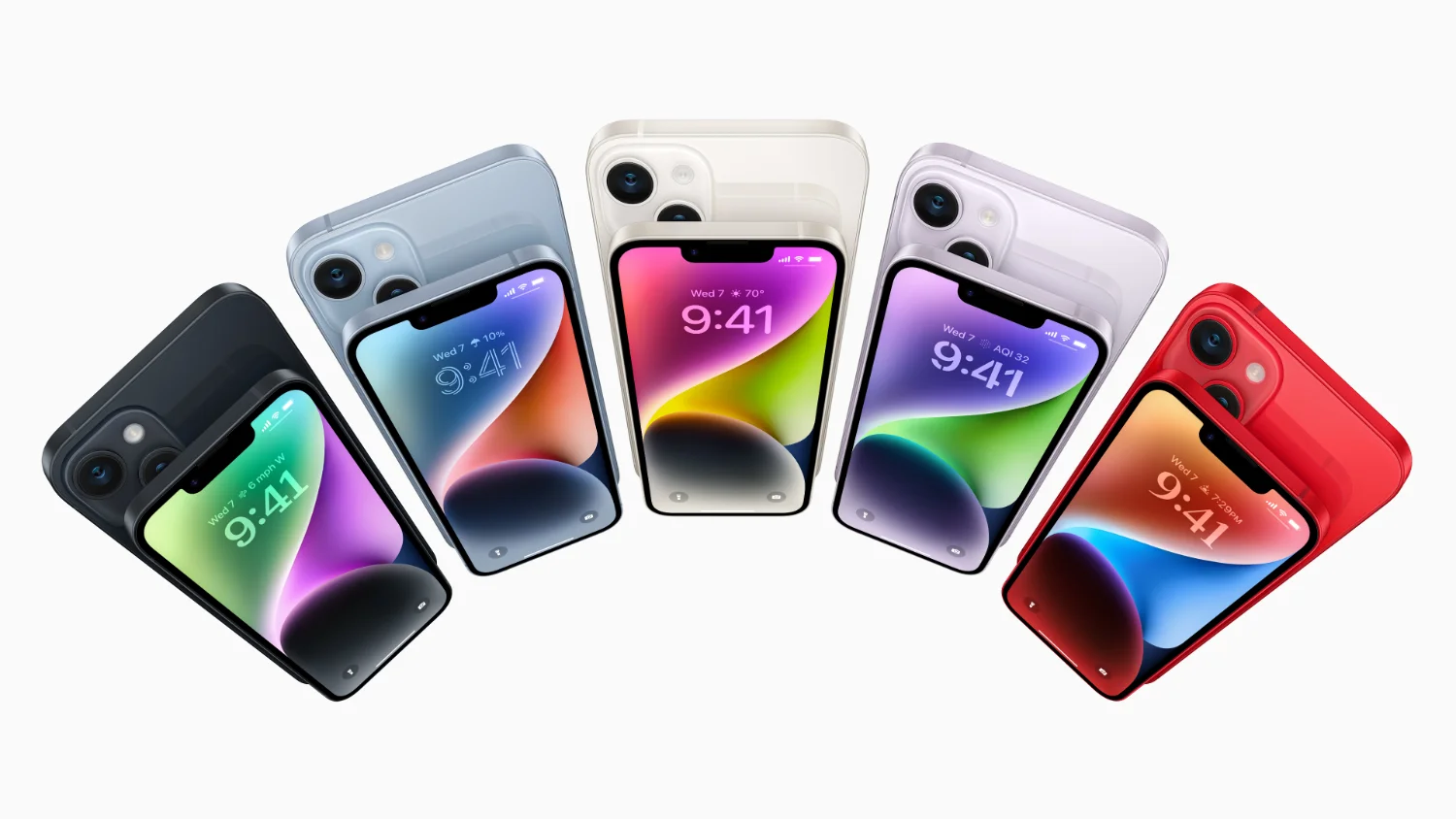 Since 2017, Apple has embarked in releasing the iPhone in two flavors: "high and low". Since 2019, the "Pro" moniker has been added to the line-up so the normal iPhone is the "low" version for casual users and the iPhone Pro is the "high" version for a more demanding user base. And for 2022, Apple stuck with the same formula of introducing the "low" iPhone 14 and "high" iPhone 14 Pro.
Headline Features
Overall, the iPhone 14 retains the design, size and overall look and feel of the previous iPhones with 3 new features for this version: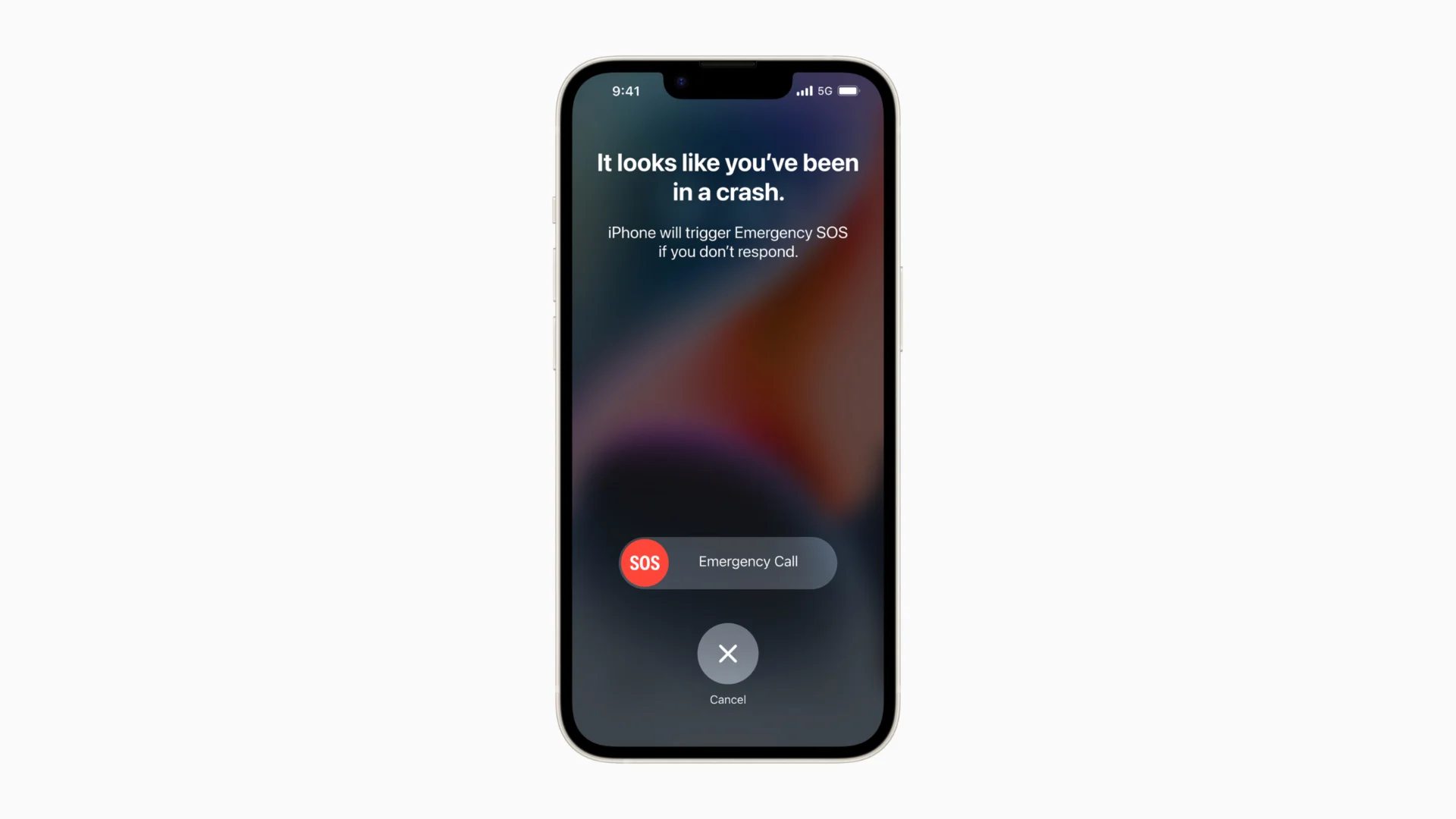 Crash Detection: The gyroscope for the new iPhone 14 has been updated to allow for higher G-force tolerances. With these new tolerances, the iPhone 14 can detect if you are in a vehicle accident and will attempt to notify first responders and emergency contact if you do not respond to input requests.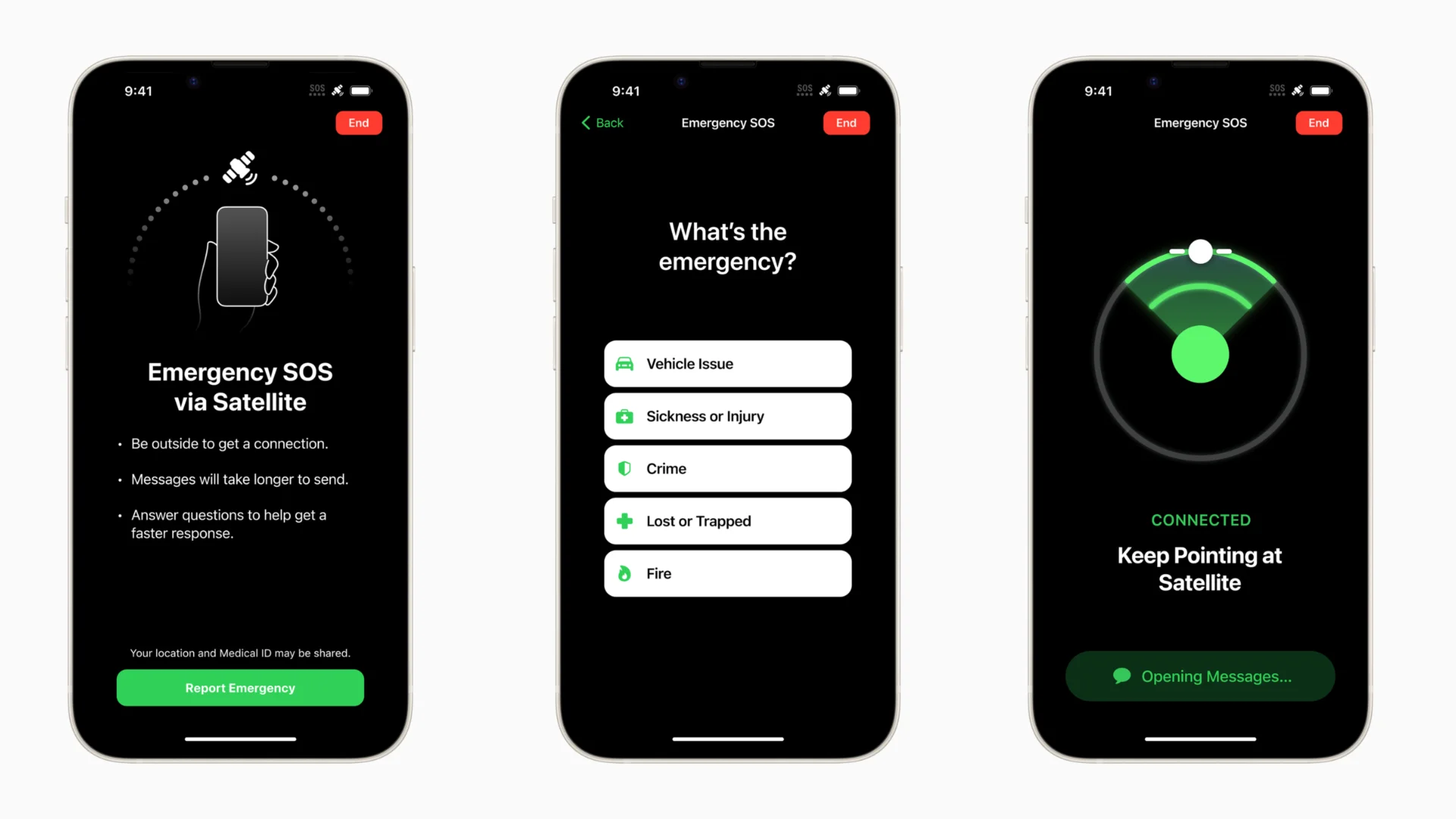 Emergency SOS Via Satellite: The iPhone now sports a feature in which you can send messages to a satellite when you do not have cell or Wi-Fi coverage. Traditionally, a dedicated satellite phone has a huge and bulky antenna because satellite signals are orders of magnitude weaker than a cell tower. However, you sacrifice transmission power for range.
To make the iPhone able receive satellite signals using existing antennas, Apple has to make a few modifications in both hardware and software. This will be confirmed with a tear down, but Apple should make adjustments with their receiver to be more sensitive with radio signals. On the software side, the UI has been updated to locate and point the iPhone directly to the satellite. This give the best chance for the iPhone to send a signal to a satellite. Furthermore, Apple has a pre-chosen menu so you need to send as little information as possible but as informative as possible.
For the satellite, it has been report that Apple use Globalstar as their service provider. It is reported that Apple bought 85% of Globalstar bandwidth capacity for this feature.
However, the satellite feature does have some caveats. For starters, this feature only works in the US (including Puerto Rico and US Virgin Islands but not Guam) and Canada. This feature will not work if you're located above 68 degrees latitude (which means parts above the Arctic Circle). Visitors with iPhone 14 can use this feature if they visit US / Canada, but iPhones from Chinese territories won't have this feature.
Others that are new in iPhone 14
While these top 3 are the headline features of the iPhone 14, Apple also added new features to the iPhone 14 .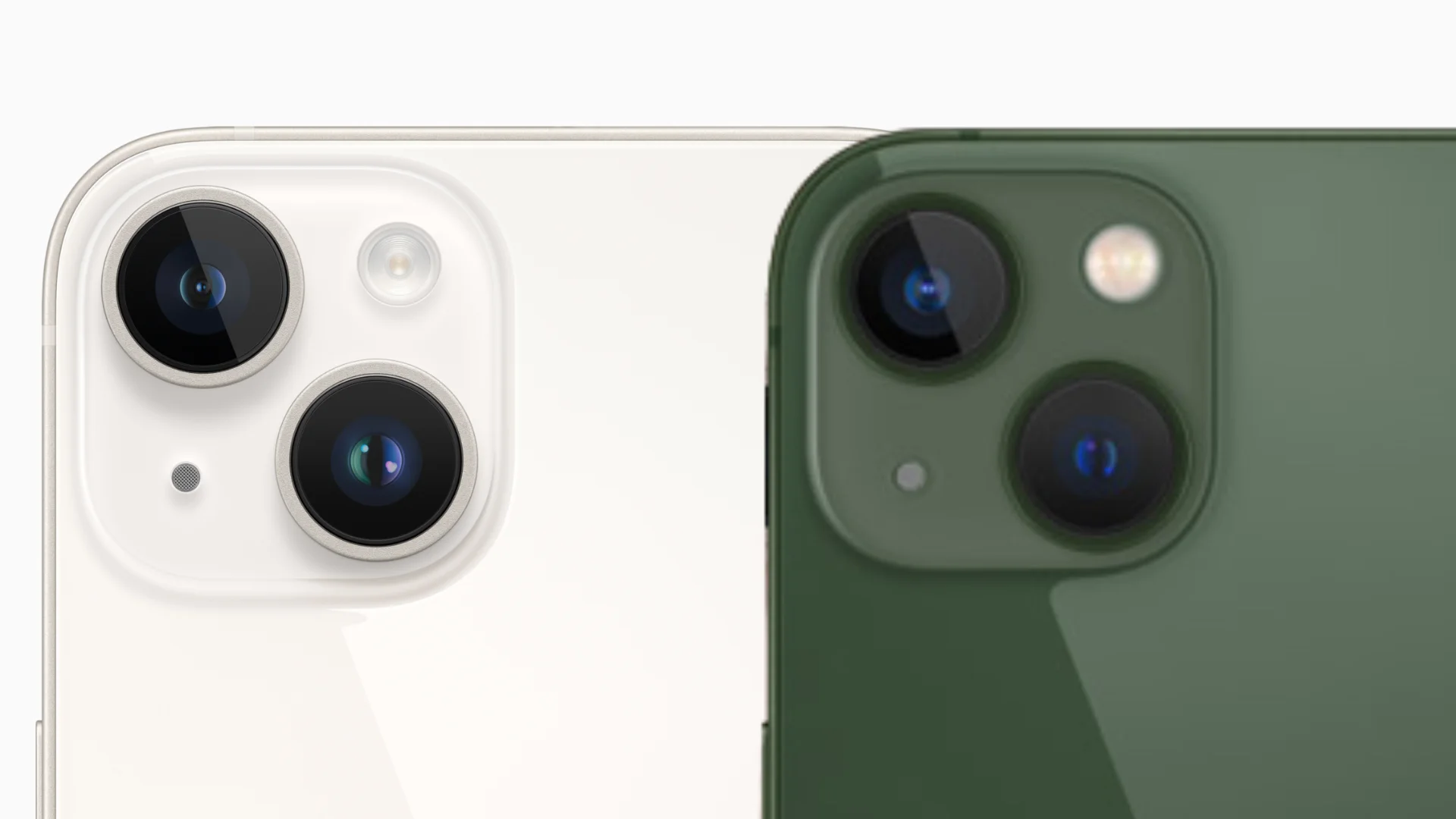 New Camera Module: The iPhone 13 introduced a new larger sensor and Apple continued this trend with the iPhone 14. The camera module is larger, more light sensitive and better bokeh thanks to a larger sensor.
Action Mode bring gimbal-like stability when you try to do video sequence while running.
Action Mode: With a new camera module, comes a new mode: Action Mode. Action Mode helps with capturing action video shots. Basically you have a gimbal-like performance when you go around shooting some action scenes.
eSIM only: With what people might say a controversial choice, Apple decided to ditch the SIM card tray for US models. International models still support eSIM in addition to having their SIM card tray intact. I suspect that Apple wants a faster adaptation of eSIM and is pushing the telco company for it. When they finally ditch the SIM card tray, they will have some free real estate which is a precious commodity in the iPhone for new features.
A15 Bionic: Another one might say a controversial choice is Apple for the first time, decided to use last year's chip model to power their latest iPhone. Granted, this chip is from the iPhone 13 Pro model, but choosing last year's model shows that Apple is confident with their performance and thinks that most of their user base doesn't need a more powerful chip. I guess we are getting closer to peak smartphone performance.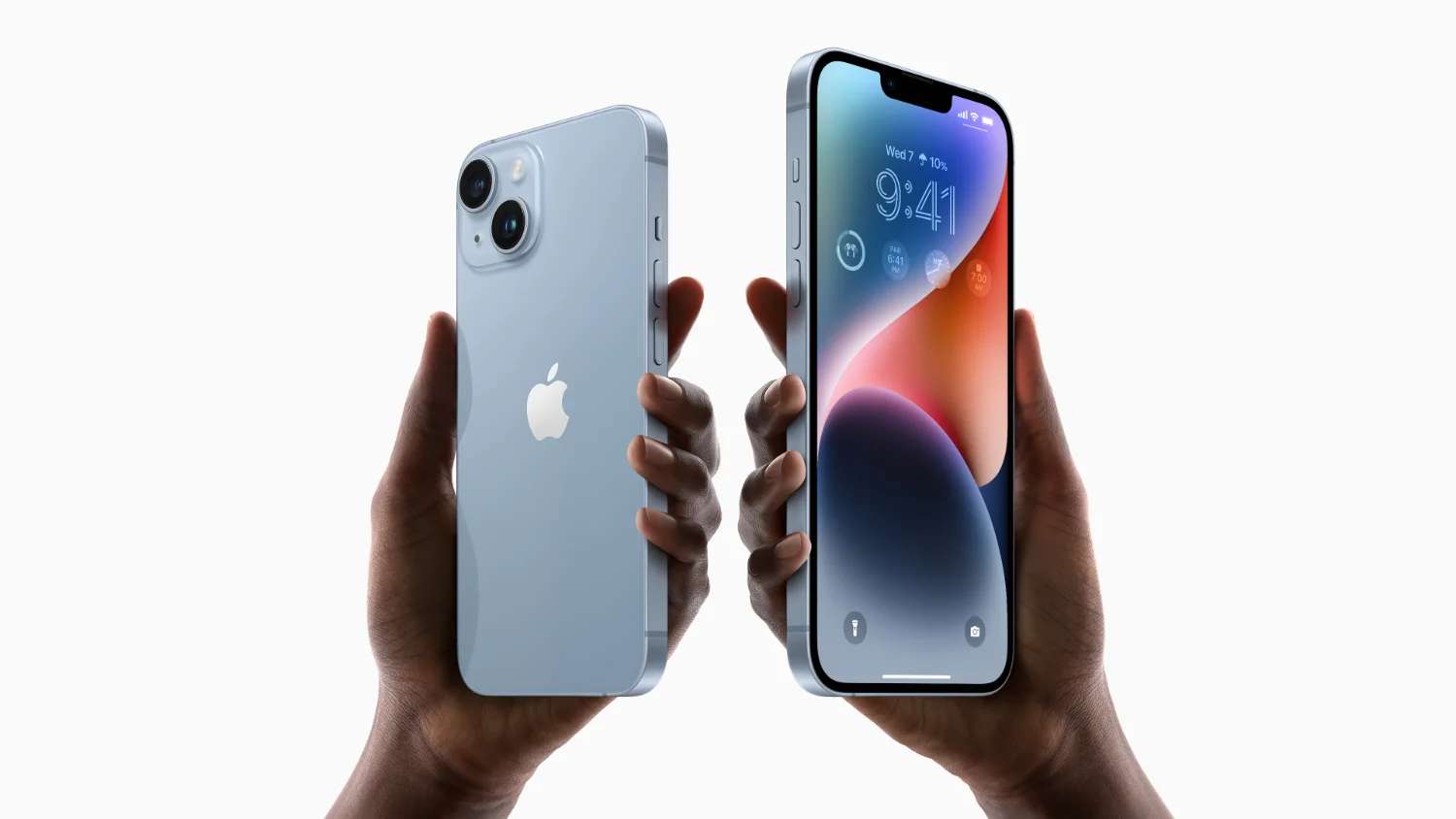 Plus Sizes: Because of the fledgling sales of the Mini in iPhone 12 and iPhone 13 generation, Apple decided to ditch the Mini and introduce the iPhone 14 Plus. The iPhone 14 Plus is the same size as the Pro Max of yesteryears - 6.7". Whether this strategy will work remains to be seen.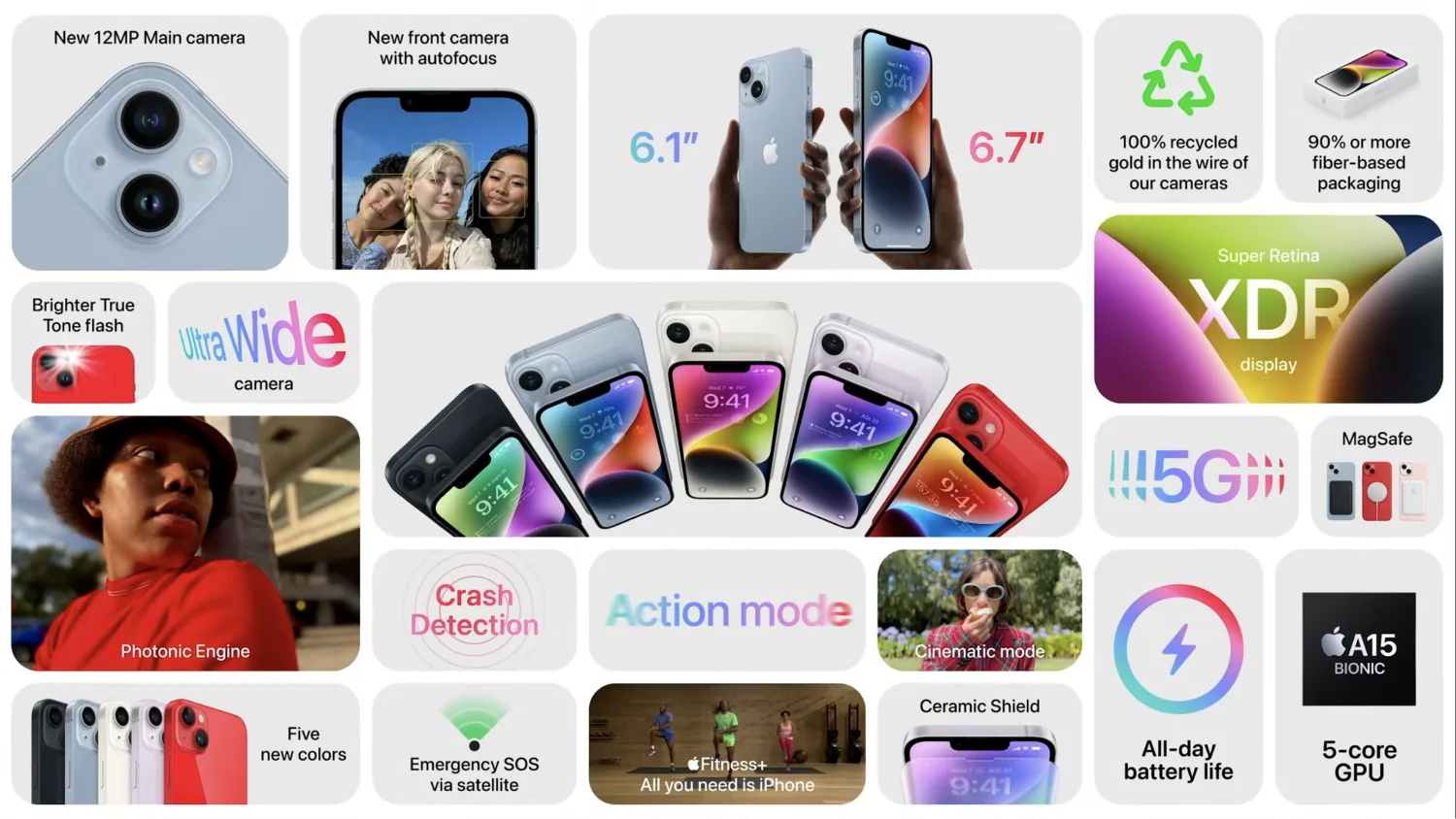 Verdict
Design: Everytime Apple releases a new iPhone in recent years, critics and hecklers would like to point out a meme where a guy is excited to get a brand new shirt which is exactly like the shirt that he's wearing. But to be truthful, mature products like cars, computers and now smartphones have gone to evolutionary design instead of revolution. Even high end luxury items have gone to a similar path with it's always the same Hermes Birkin, or Chanel Classic Flap, or Porsche 911, or Rolex Submariner but with a slightly different color or the lines have been adjusted a bit. The truth is, great style never goes out of style. Apple has nailed the design of the iPhone and has no plans to dramatically change it unless it's absolutely necessary.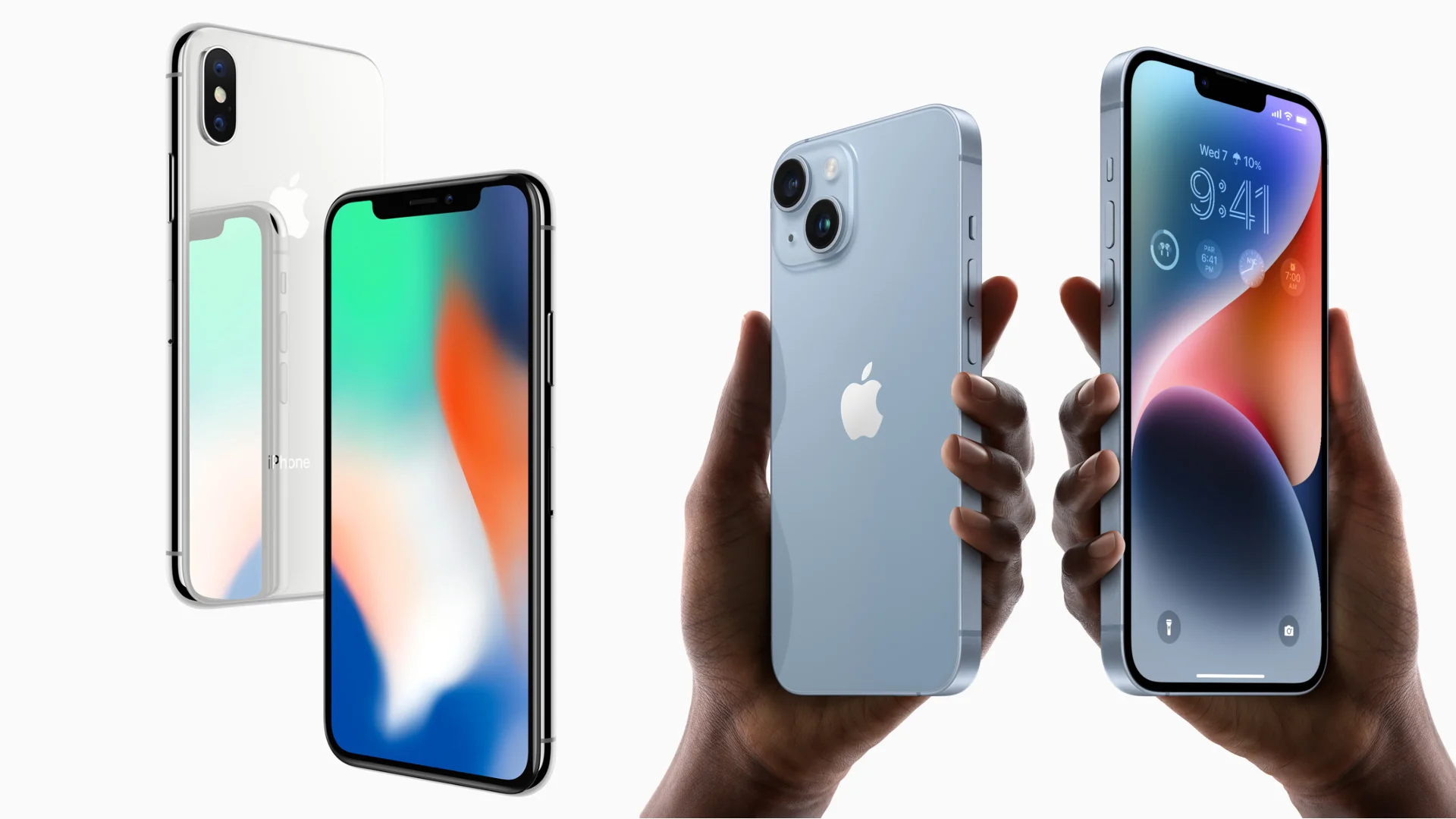 Functionality: Apple adds new functionality to cover the edge cases. Basic functionality problem has been solved by both Google and Apple since the days of iPhone 6s. Now Apple is selling a more refined version of the iPhone. Just like cars today, you have more gadgets than you actually use, the iPhone suffers the same case that the quality seems incremental when viewed from a micro level.
Overall: Apple has abandoned yearly upgrades to a multi-year upgrade cycle. The iPhone 14 is not for iPhone 13 users but for the people who are still hanging on to the iPhone 6s. It's Apple's most solid iPhone yet and I foresee that Apple will make another record-breaking quarter
Should you upgrade?
As trends show in the past, this year iPhone is more evolutionary than revolutionary. This shows the matureness of the smartphone market in general and iPhone in particular. Apple no longer targets iPhone 13 users but more on iPhone 8/X/11 users.
Should you upgrade to iPhone 14 if you are coming from …
iPhone 6s/7/8: FaceID itself (something that was introduced in iPhone X) is already a game changer and you will feel the performance difference. Apple has finally put a nail on the 6s. If you currently own the 6s, 7 or 8 and are looking for an upgrade, you will not be disappointed.
iPhone X/Xs/Xr: The biggest performance boost you get from moving from iPhone X/Xs/Xr is the camera quality, battery life and how fast the application is moving. Having a more durable glass would also give an extra piece of mind.
iPhone 11/12: Depending on the task at hand, you will see a 10%-30% performance boost when moving from iPhone 11/12. However, you will only see it if you push the iPhone to the max, which frankly, most iPhone users don't unless they are constantly playing games on it. So basically, unless you are playing games on it, just keep the iPhone 11/12
iPhone 13: The iPhone 14 uses the same A15 chip (albeit from the 13 Pro) and a slightly better camera. Crash detection and Emergency SOS via satellite are edge cases and if you're not in the edge case, then it's basically not worth it.
iPhone 11/12/13 Pro: The only reason that you want to "downgrade" to a iPhone 14 from a Pro model is that you don't use the telephoto lens, you don't like the heft and weight of the Pro model and you absolutely need the edge case features. Performance wise, yes the iPhone 14 will beat the Pro models of yesteryears, but for casual use, it would not make a difference.
iPhone 14 Pro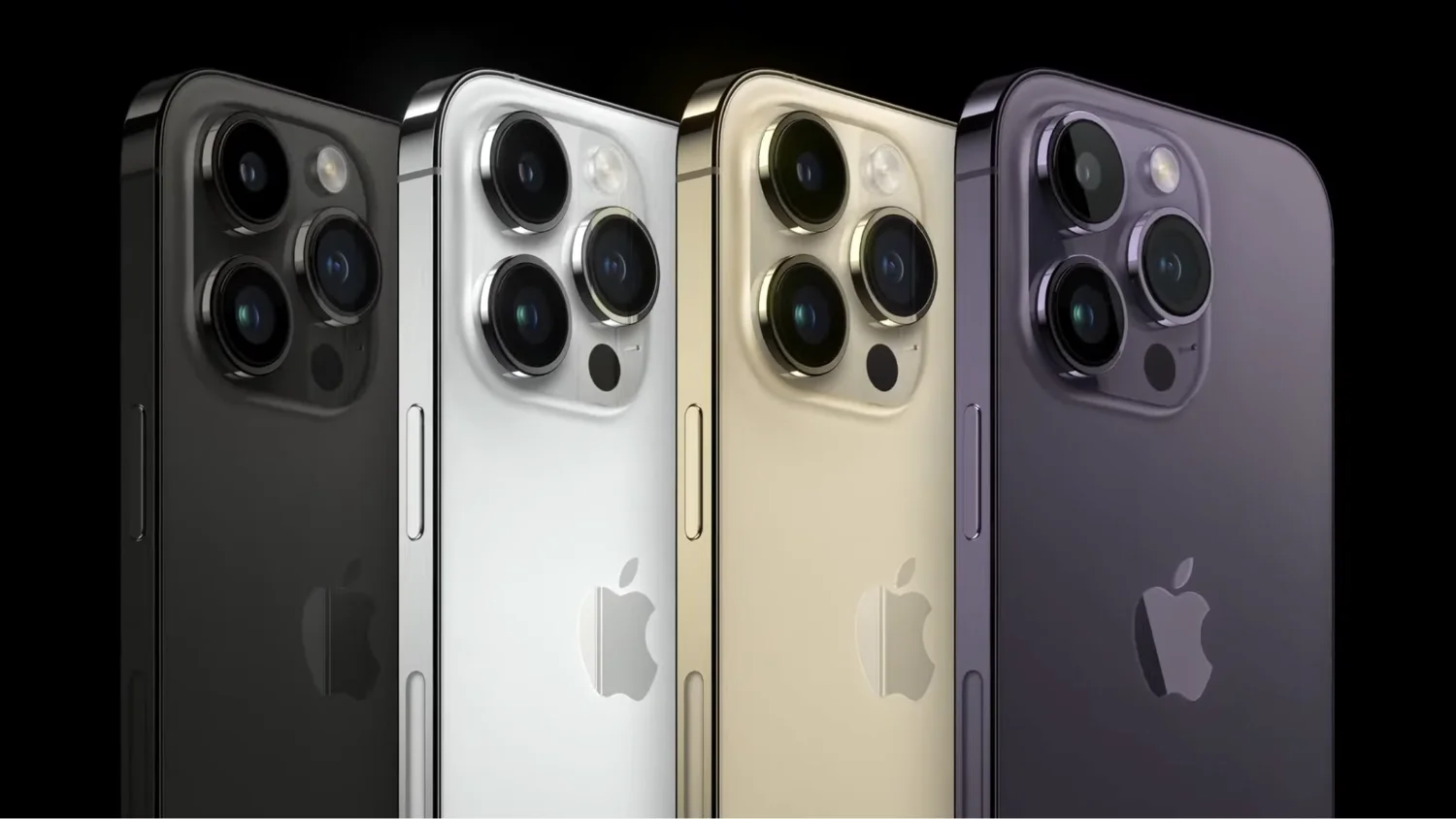 The iPhone Pro model is Apple's flagship phone since 2018 when they changed the "high"-"low" mix with the iPhone 11. The iPhone Pro models always represent the best engineering, design and technical know-how from Apple and the iPhone 14 Pro is no different this time.
Headline Feature
The iPhone 14 Pro has a slew of improvements but there's 2 main headline features that makes this iPhone 14 Pro stand apart: Digital Island and the camera module
Arguably the most talked feature is the Dynamic Island where the 'pill' has been cleverly incorporate as a UI element.
Digital Island: The "notch" that was introduced with the iPhone X is now redesigned into a "pill". The "pill" is smaller than the "notch" thanks to the proximity sensor being buried under the display. But Apple also has a trick with the "pill": Apple designed the "pill" to be a part of the UI element.
With the OLED screen which means you can turn off individual pixels to make the screen as black as possible, Apple adopted the "pill" to be a variable size "notification widget". Such a fresh take on UI is rare nowadays and it's a welcome change from Apple.
The "pill" has a cool name like Digital Island, but the "notch" was never named by Apple. So smart people on social media already come out with a tongue-in-cheek name: "Static Peninsular".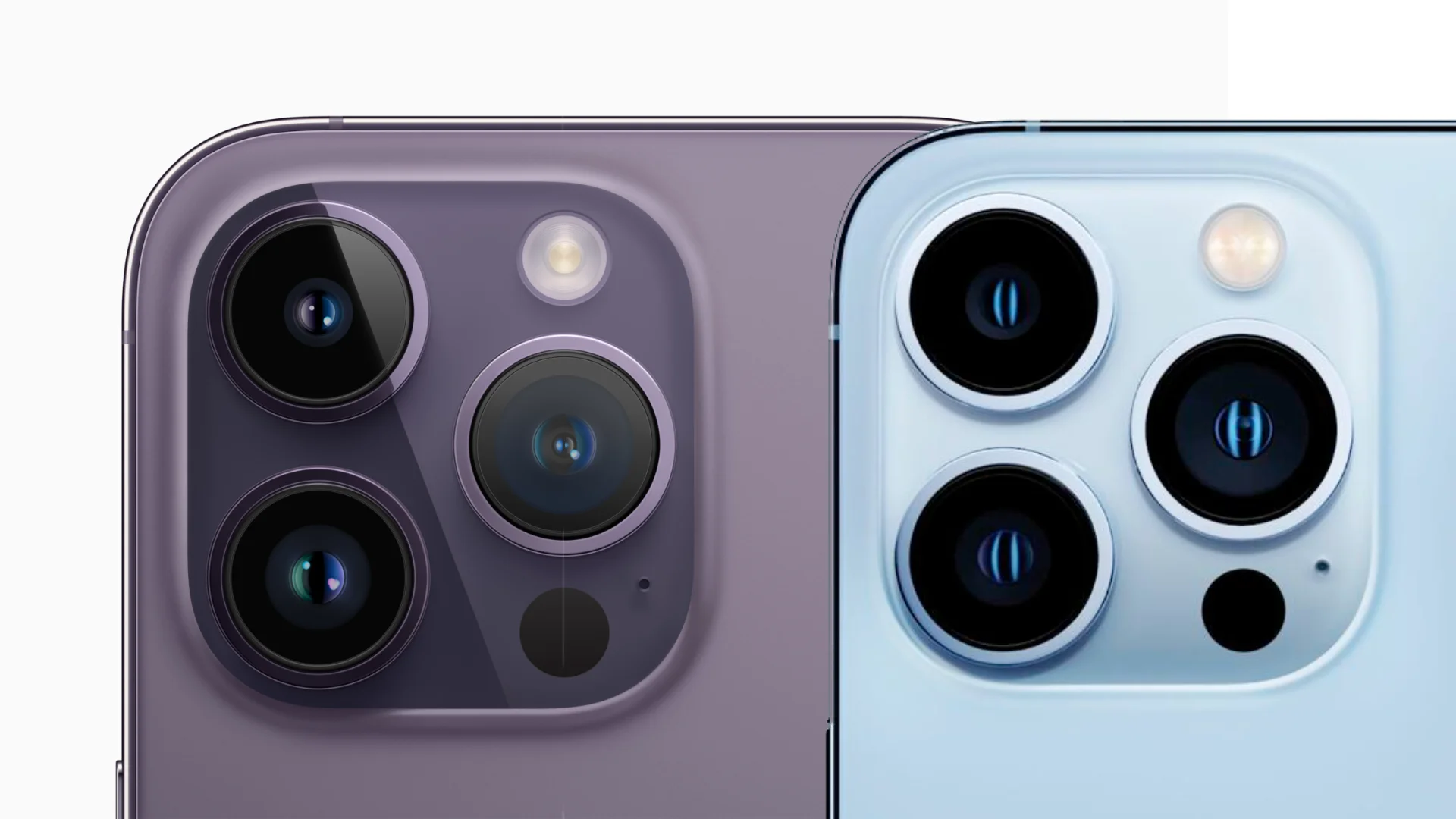 New Camera Module: The iPhone 13 Pro features an enlarged camera sensor compared to the older iPhone 12 Pro and Apple continues this trend with the iPhone 14 Pro. By adding around 2mm on each size of the main sensor, the sensor is now 67% larger than the sensor in the iPhone 13 Pro. This results in more performance in low light situations, better contrast and brighter pictures.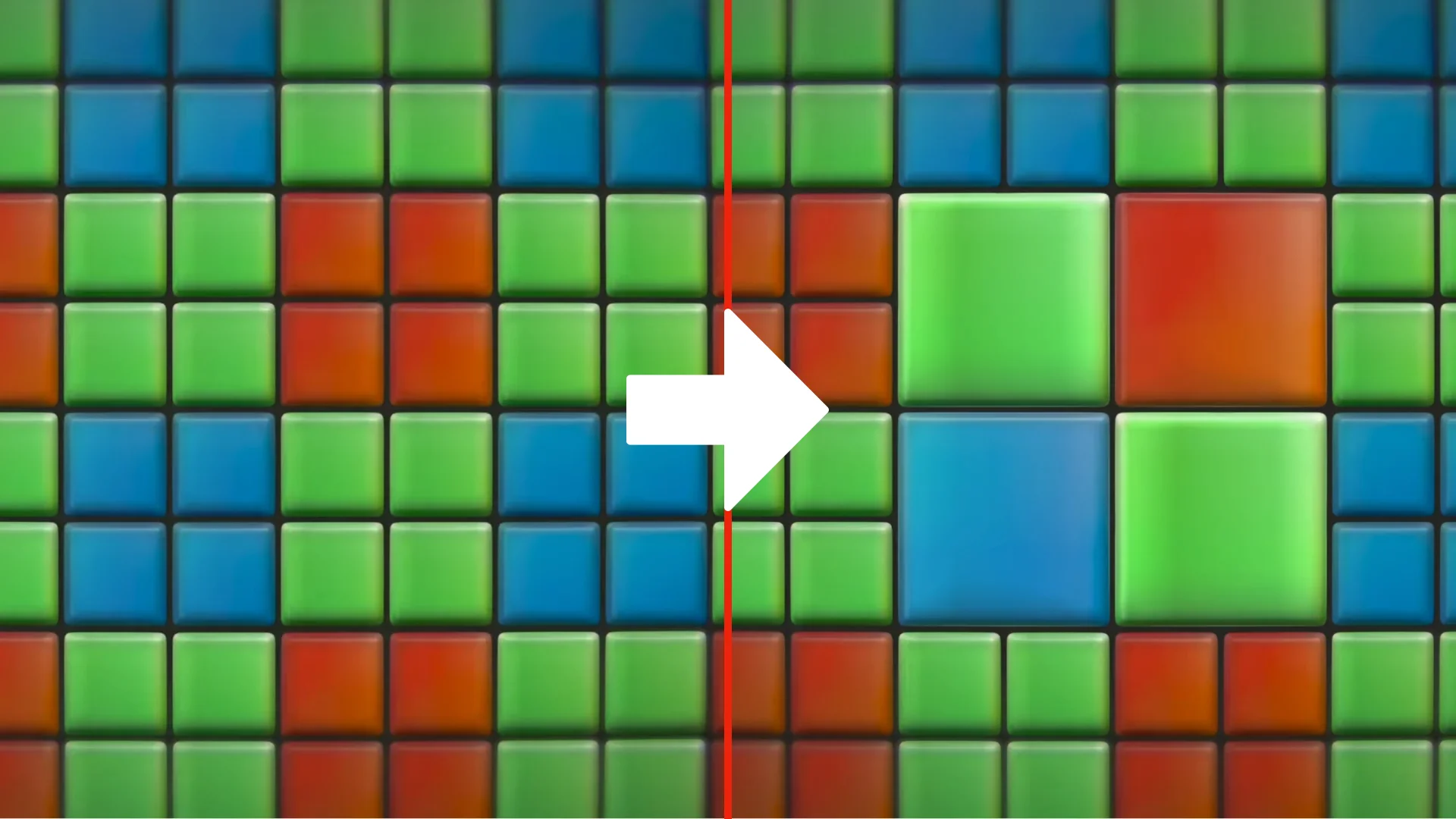 Major changes are in the main camera module. Apple introduced a 48MP sensor but there's a lot of things different about this 48MP sensor than your average sensor upgrade. Typically, when upgrading the sensor, the manufacturer will make the Bayer pattern smaller to reflect the increased light sensor per given area. Instead Apple decided to use the Quad Bayer pattern first seen in Huawei P20 Pro. So basically, instead of making the Bayer pattern smaller, it follows the same pattern as before but each color has 4 sensors instead of 1. Theoretically, it will make the overall picture sharper, HDR better and color depth deeper.
Growth pic.twitter.com/7FBm5GqCBT

— Michael Kukielka (@DetroitBORG) September 19, 2022
iPhone camera module over the years
Another neat feature that this camera system does is that it uses pixel binning to stimulate a telescopic lens. Camera companies like Canon and Nikon have done this for decades. For example, in the early days of digital SLRs where having a "full-frame" 35mm sensor was both prohibitively expensive and technically not possible, they made the sensor size smaller and introduced "corp-factor" in their cameras. As a result, early professional DSLR can use their huge library of lenses but have this crop factor effect. In Apple's case, Apple just uses the middle 12MP of the sensor to make a 2x optical telephoto zoom even when using the same sensor and lens. Pretty neat stuff.
The new camera module also adopts a new adaptive flash where the flash amount will change based on the lens selected for the shoot. Seeing how quickly Apple shows and brushes this feature, don't expect flash photography to be good.
Other Features
New Display: The iPhone 14 Pro together with Digital Island introduce a new display that is brighter. Up to 1600 nits for HDR content and a whopping 2000 nits when outdoors in the Sun.
The display is now a always-on display which adjusts the brightness and refresh rate when not in use. The screen will turn off if you put the screen face down, in the pocket or move away when you are wearing an Apple Watch.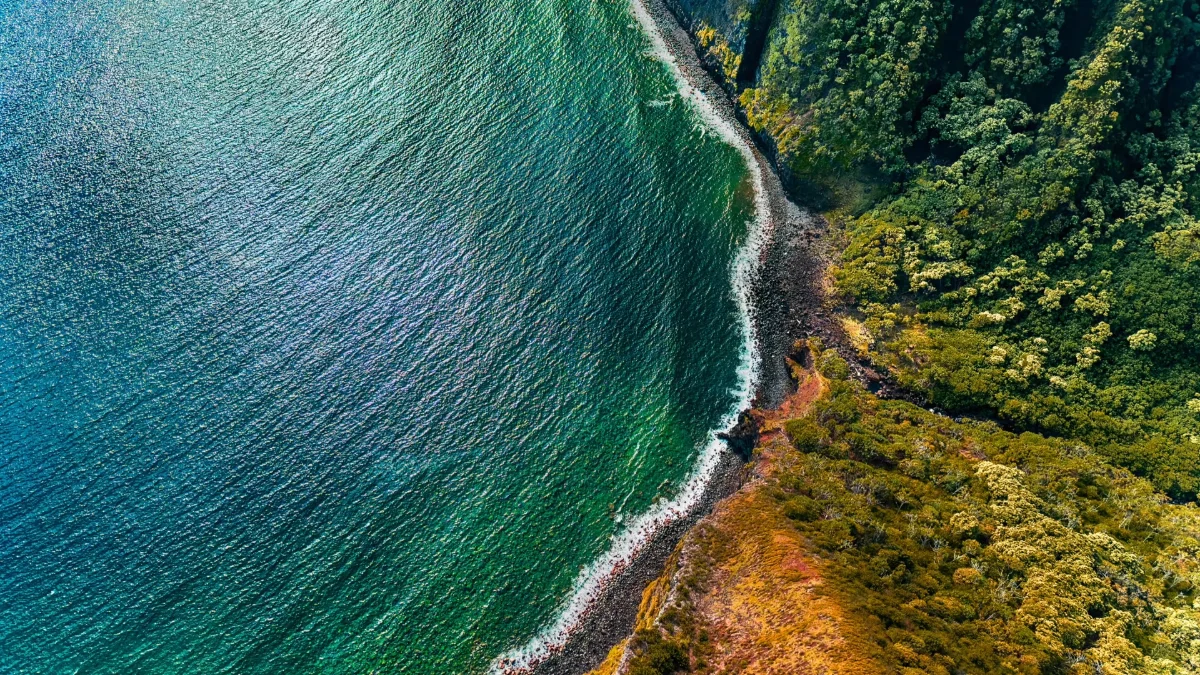 ProRAW: Although the main camera sensor captures in 48 MPs, the photo output is downscaled to 12 MP. However, if you want to have the full 48 MP, you can enable ProRAW which captures the raw sensor data and puts it in the file, like high end professional cameras.
A16 Bionic: Apple introduces their latest mobile processor, the A16 Bionic on the pro models. It does have the same 6-core CPU and 5-core GPU but built on a smaller 4nm manufacturing process. There will be a bigger impact for Apple moving to 4nm which will trickle down to the next M3 processor, which itself will be a topic for another day.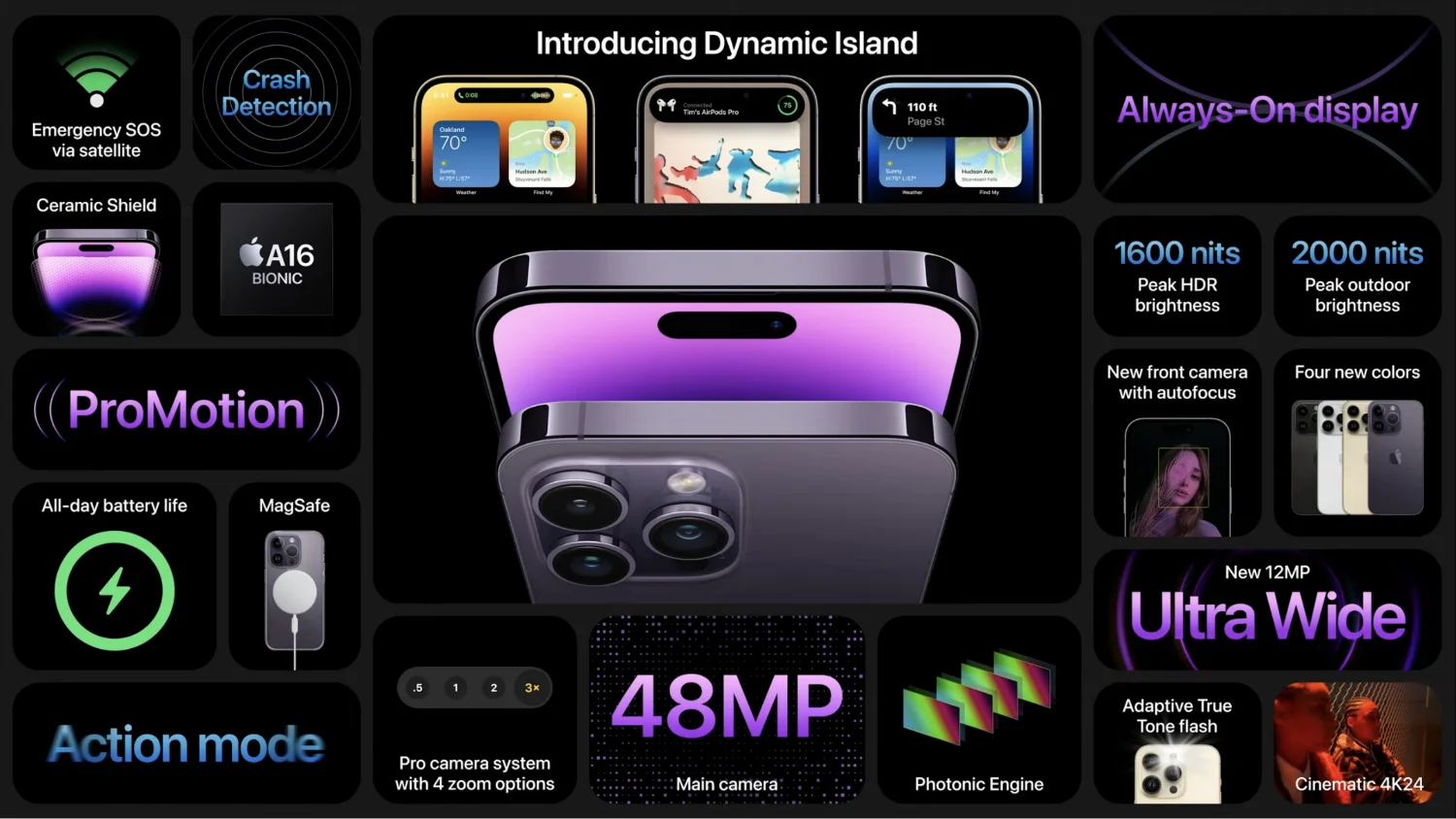 Verdict
Apple's brand strategy in the iPhone follows another premium brand strategy: Porsche. With their most profitable and iconic car, the 911, they follow the two prong strategy of evolutionary changes on the base model but pushing the cutting edge on the high end models. The base 911 Carerra still looks like from the 60s and they made slight changes on every generation, but the high end 911 GT3 is always bolder, over-the-top and edgier from one generation to the next.
This same strategy seems to apply for the iPhone Pro models. The base iPhone only has marginal updates while the iPhone 14 Pro Apple seems to make big changes that pushes the state of the art of what a smartphone can do: The best camera, the fastest and most efficient processor, the best screen and the biggest battery possible.
For most people, the iPhone 14 is good enough for most people, but to have what is basically a supercomputer on the palm of your hand: it's marvelous.
Upgrade recommendations
Should you upgrade to iPhone 14 Pro if you are coming from …
iPhone 6s/7/8: The gulf in performance, design and build quality is very apparent when you are coming from this era of phones. The iPhone 8 in particular is a very well built iPhone and possibly the best iPhone with TouchID, but cannot hold a candle with the iPhone 14 Pro.
iPhone X/Xs/Xr: Conceptually both phones work similarly. You will appreciate the performance boost and the picture quality (especially in video) when coming from this generations of iPhones
iPhone 11 Pro / 12 Pro: At this generation of iPhones Pro, Apple begin to tack more advanced features on the Pro line up that may or may not tickle down to the base iPhone. The biggest advancement is the camera system which is thoroughly revamped in the iPhone 14 Pro. If taking videos and pictures is very important to you, consider upgrading to the iPhone 14 Pro.
iPhone 13 Pro: This would be a tough one. The iPhone 13 Pro shows significant upgrades over the previous generation and Apple continues to push for camera updates in this generation. A bigger sensor with more megapixels means better low-light performance, higher contrast. Action mode is useful, but if you really are a professional, you would already have a gimbal or use a dedicated camera with a really large sensor. But as smartphone cameras goes, this is one of the best and Apple's iPhone still maintains the best in the business.
Pricing Guide
iPhone / Storage
iPhone
iPhone 14 Plus
iPhone 14 Pro
iPhone 14 Pro Max
128 GB
$799
$899
$999
$1099
256 GB
$899
$999
$1099
$1199
512 GB
$1099
$1199
$1299
$1399
1024 GB
-
$1499
$1599
Plug
Support this free website by visiting my Amazon affiliate links. Any purchase you make will give me a cut without any extra cost to you