Table of Contents
Normally, WWDC would not generate a lot of buzz in the typical news cycle. Usually there is no new hardware announcement. It is a showcase of new software that will come to users in the next 3 months. But for Apple, WWDC is arguably the most important event for Apple, possibly only next to a new iPhone launch (which now the novelty has weaned off). Millions of people might buy a new MacBook Air or the new iPhone, but billions will use the new software to update the Apple showcase in WWDC. That's how important WWDC is to Apple.
Apple has a lot of things to say when it comes to software. Apple's hardware is often at the premium and high quality, but the software is where the magic happens and the tight integration between those two things gives Apple the good name that it deserves.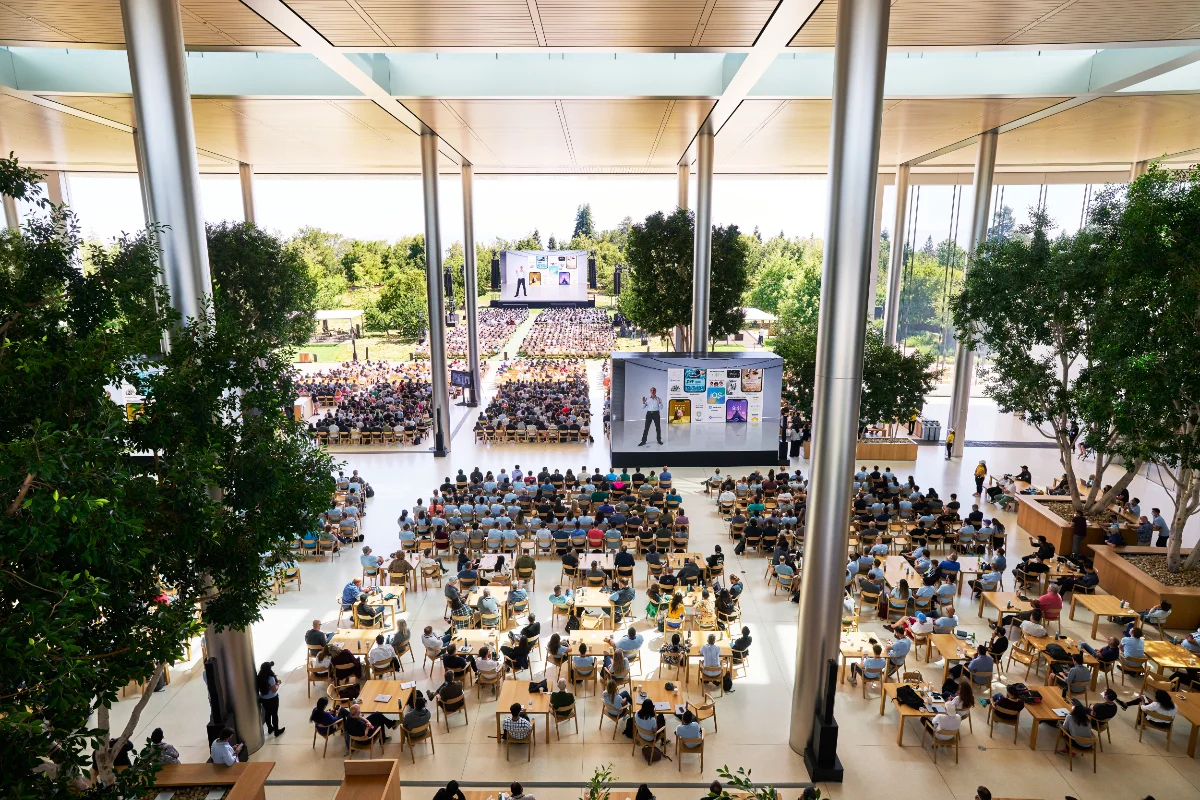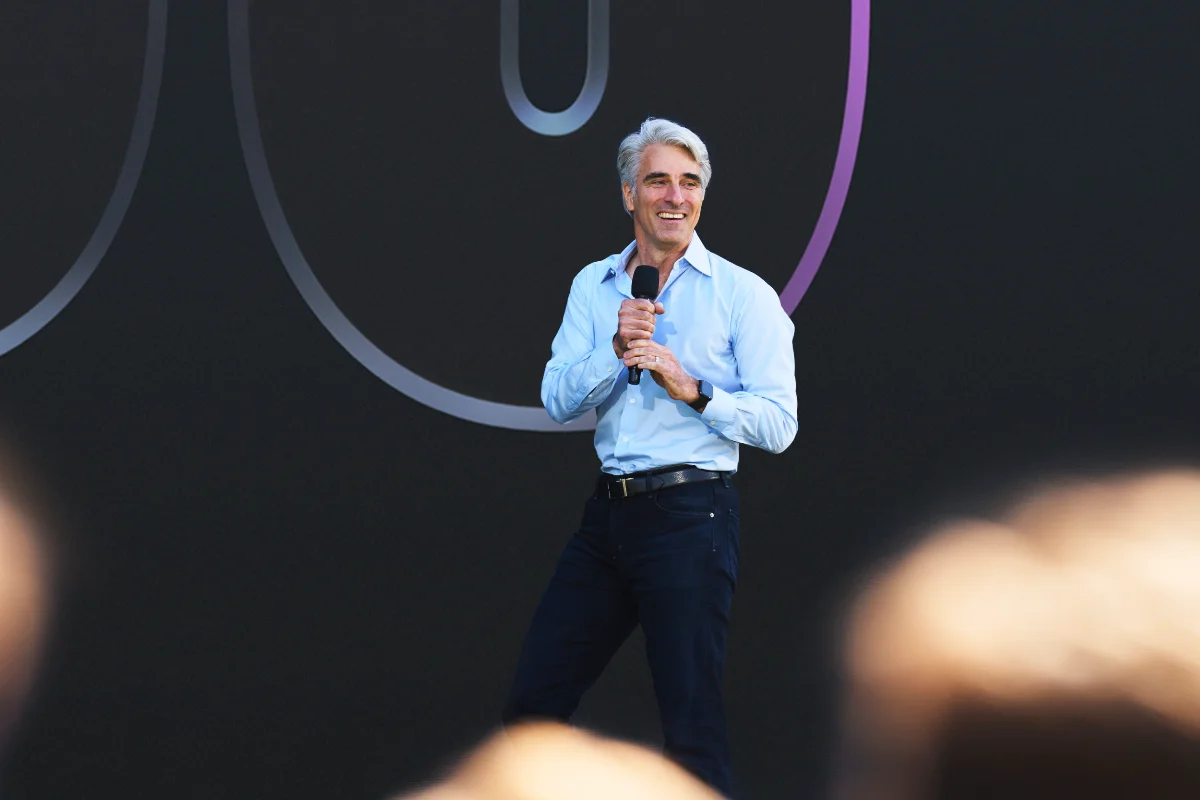 Ecosystem Update
First we get around the ecosystem update. While Apple spent almost half of the keynote on iOS 16, the updates on the iOS 16 are actually ecosystem updates since a lot of the iOS features will be available on other platforms as well. And yes, the ecosystem gets polished a little more, integration is a little tighter and you'll get more benefits if you stay within the ~walled garden~ ecosystem.
Messages: The messages receive major updates. Have you come across a situation where you type something and after sending it you just realize it is either you mistype or even worse, the wrong message to the wrong people? Well, Apple finally gives you the ability to edit or delete recently sent messages. You can now also mark some message thread as unread so you can go back to answer the messages. Share Play, which was introduced in WWDC 2021, is integrated in messages.
Mail: Mail has been redesigned. The search function is now more useful which allows you to search based on context. You can now recall an email within 10 seconds of sending it.
Live Text: Live Text was first unveiled at WWDC 2022. It gives the ability for devices to detect and select text in images. This year, Apple takes it one step further. Live Text now works in video. Just pause a video and you can pick up the text in the video frame.
Object Detection: Live Text allows you to select texts from a picture. Object detection allows you to select an object of a picture. Using machine learning, your device will know the subject of the picture. If you select and press the subject, it will make an outline of the subject which then you can drag and drop to other apps like messages.
Apple Wallet and Apple Pay: More US states allow digital ID which can be used for TSA checks and also using Apple API to verify ID. Digital keys, which can be used to open doors and cars can be shared to other people. Apple is working with ETF to create a standard for digital keys so the feature can be used for any smartphone users, Apple or non Apple. Apple Pay now has a feature called Pay Later. You can now split your purchase into 4 installments in 6 weeks without fees or interest.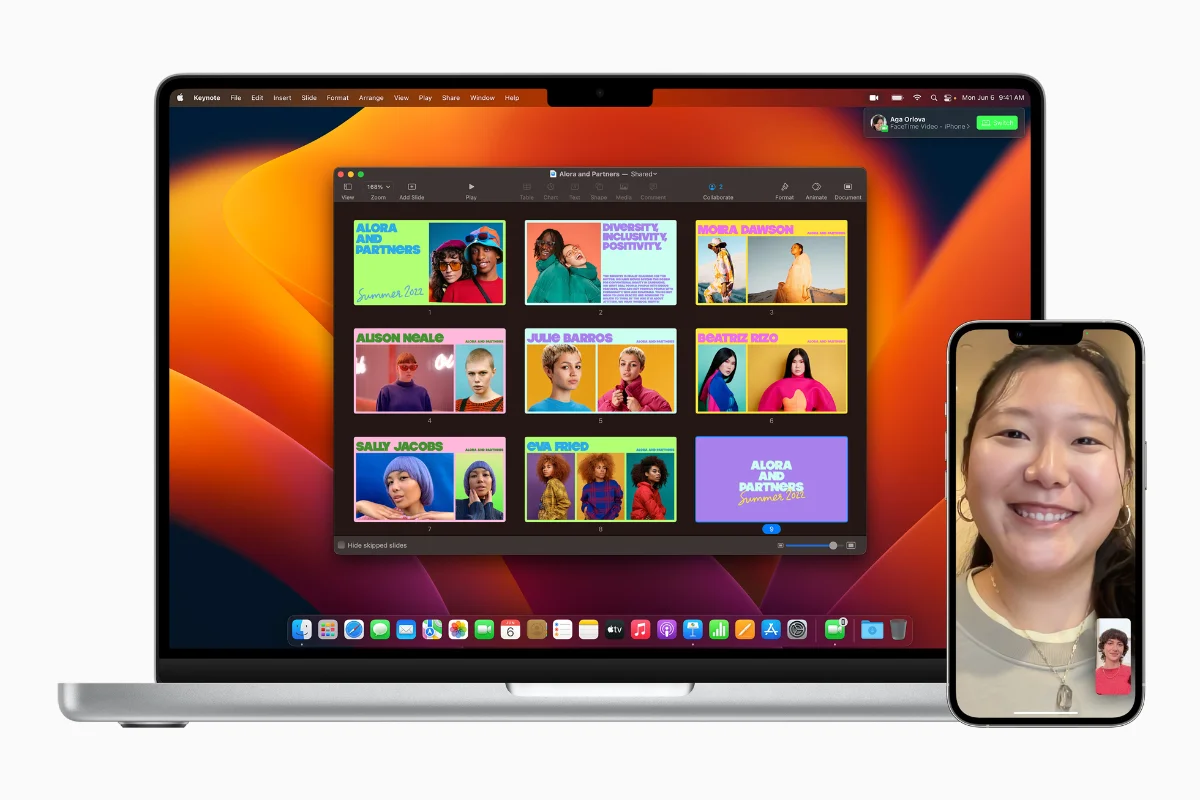 Continuity: Apple's official ecosystem name is called continuity. It started with you can continue working on different platforms, then synching content between platforms, then later copy paste items and today, FaceTime continuity. Say you are taking a FaceTime video call. You arrive at your workstation. Now you can transfer the video call to your iPad or Mac with one click.
Siri: Siri has a shortcut app which you can set some keywords and Siri will execute the shortcut. Apple released a new API which allows you to configure your app to accept Siri commands automatically. The idea is that you install the app and Siri would "know" the keywords.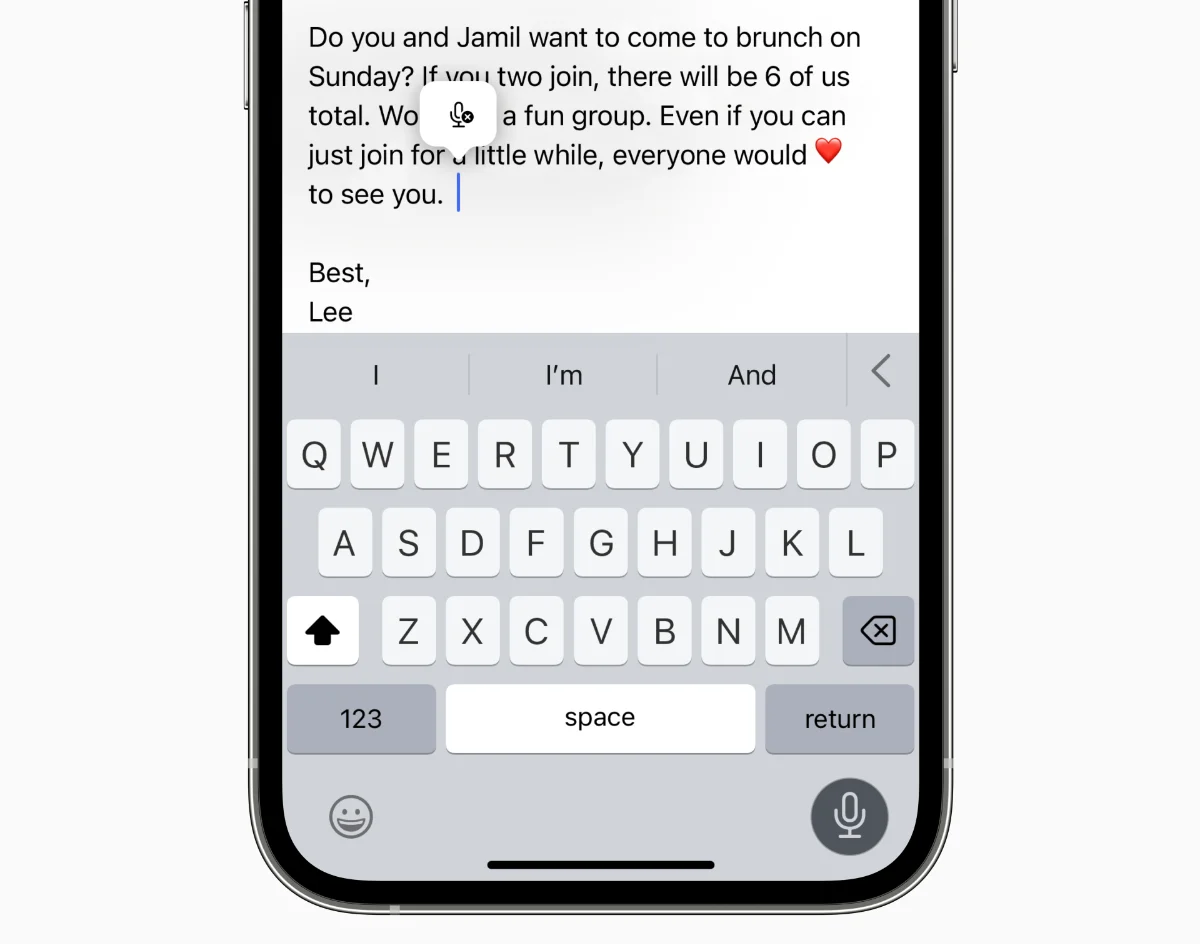 Dictation: Dictation is one of the most useful features in the ecosystem. Instead of typing, you can just speak, but alas, things are always lost in translation. When in dictation mode, the keyboard is also there so you can switch between speaking and typing, especially on the hard to pronounce things.
HomeKit: HomeKit now supports Matter protocol, a protocol that is jointly developed by Apple, Amazon, Google and others as a standardized protocol for Internet of Things (IoT) devices. This allows major platforms to easily configure and control IoT devices like your smart light bulb, windows, security camera and door locks.
Spotlight updates: Spot Light is one of Apple's secret weapons for greatness. It is a very useful feature that I often use from iPhone to Mac. Apple has updated to include even more features like more contextual search like looking for a musician will bring out their albums, searching for a keyword will even tag the photos that have that keyword, and you can even initiate new shortcuts from Spotlight.
New Hardware
Traditionally, WWDC is a software-only affair. Not to say that they never unveil new hardware, but hardware reveals is a rare event in WWDC. Furthermore, the hardware that is shown tends to skew to professionals like the Mac Pro, Pro Display XDR and Mac Mini. This time it is a bit different.
M2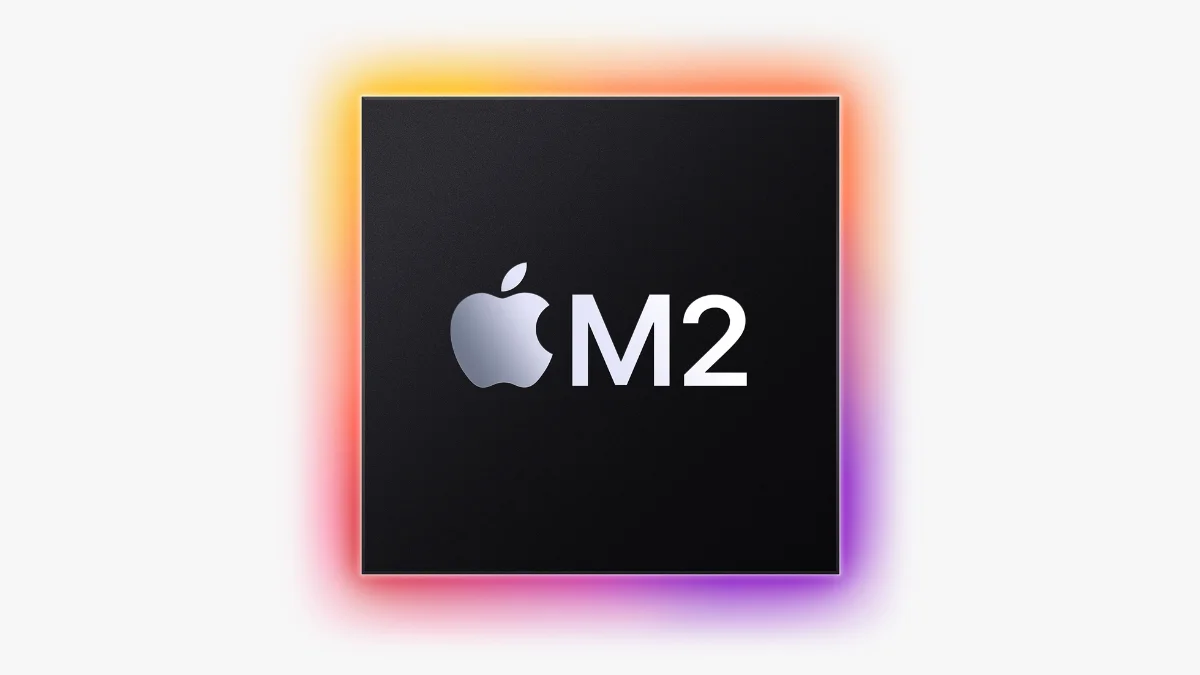 Almost two years after announcing the transition from Intel to Apple Silicon, Apple unveiled the second generation Apple Silicon, beginning with the M2. Apple does not say it, but indications show that the M2 is born from the work on the A15 chip.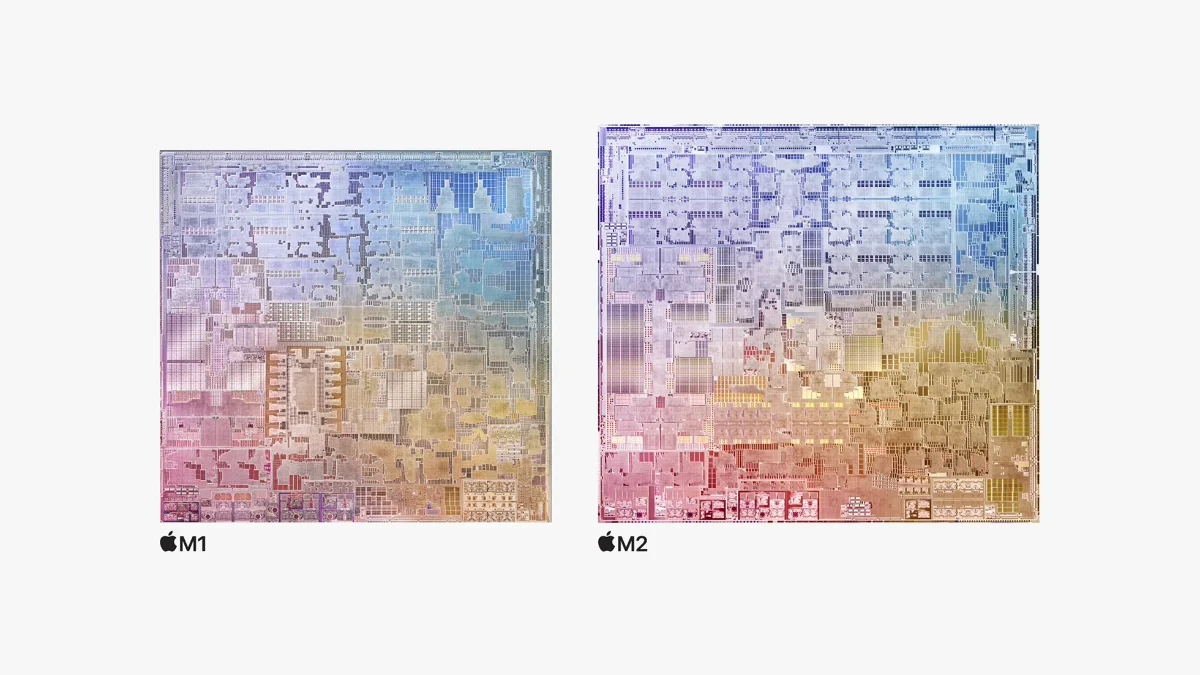 The M2 is still running on the 5nm process of the M1, but Apple calls it the 2nd generation 5nm manufacturing process. The M2 now has 20 billion transistors (20% more than M1), 100 GB/s memory bandwidth (50% more than M1), 24 GB memory support (50% more than M1). You now have 10 GPU cores (M1 only has 8) and Media Engine (M1 doesn't have a media engine) which helps handle video files like 8K ProRes. There are still 8 CPU cores (4 performance, 4 efficient) but it is 20% faster. Apple claims the TDP is still the same as the M1 at 15W. Of course, Apple claims with vague graphs that their SOC is still better than Intel's latest offering at comparable power consumption.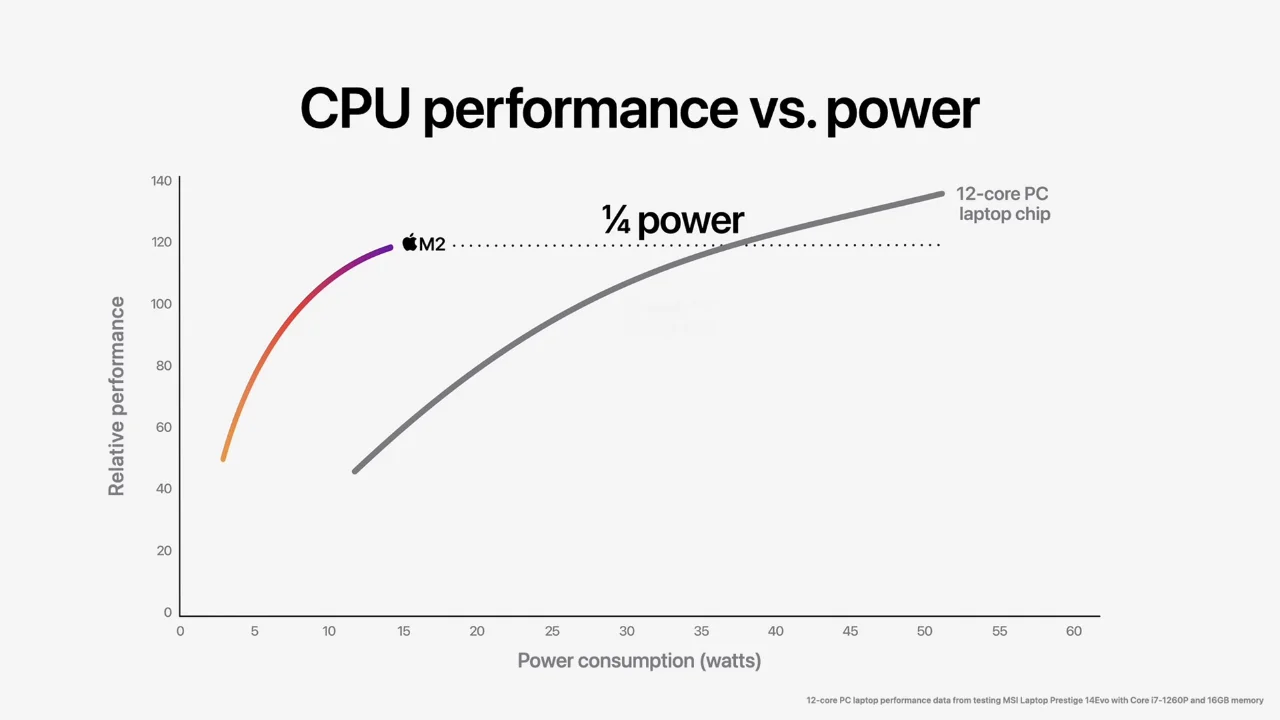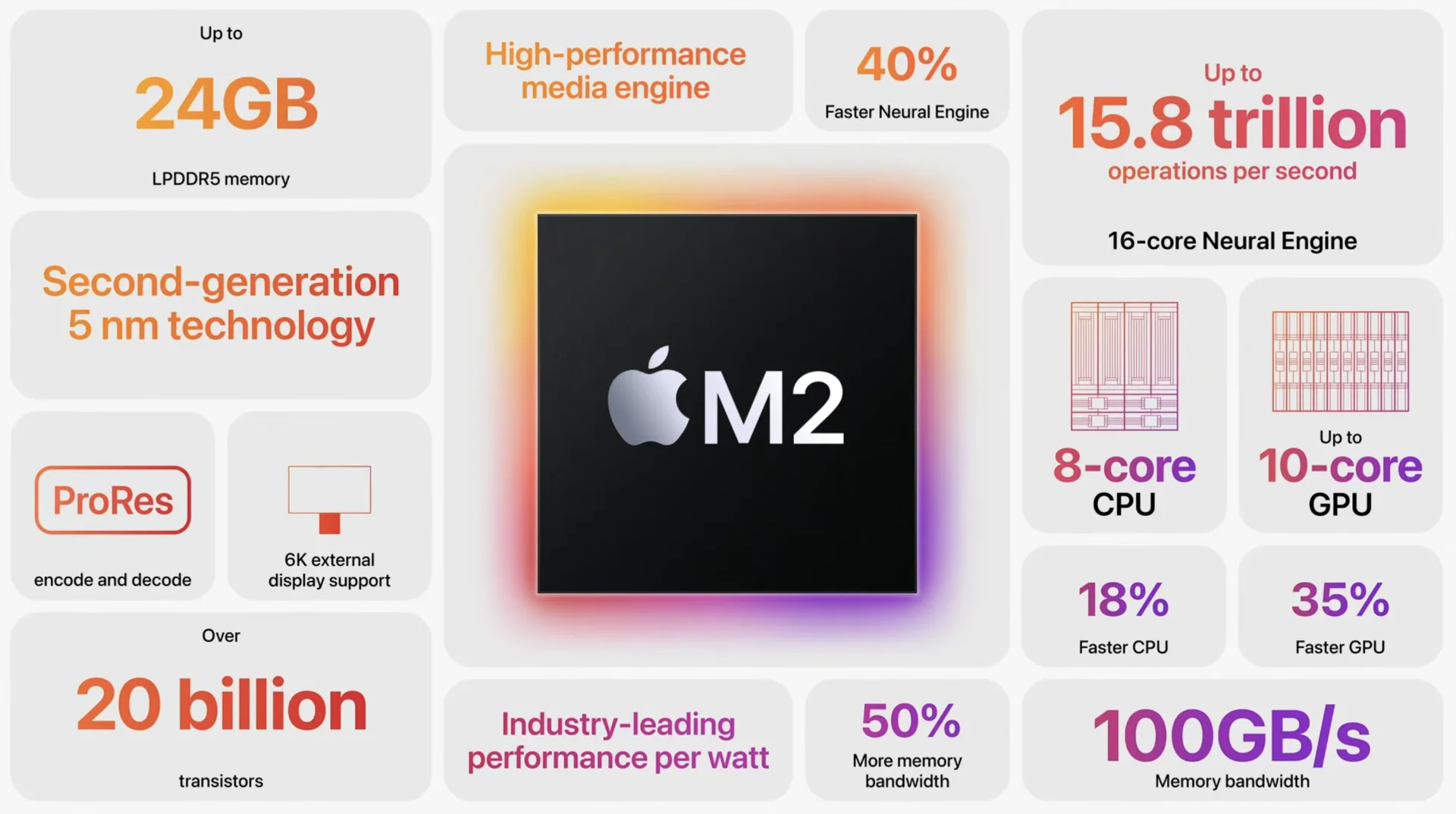 MacBook Air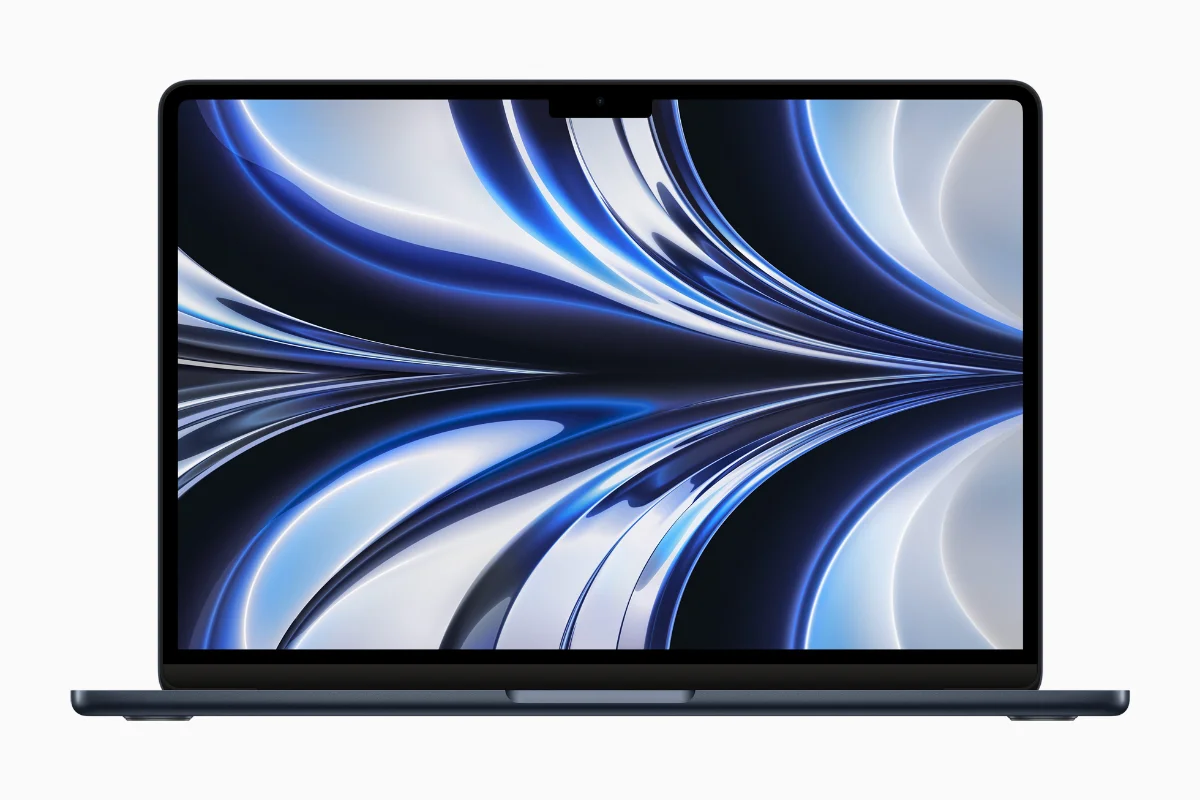 One of the first Macs to get the new M2 chip is the MacBook Air, Apple's best selling laptop. To go with the new M2 chip, is a complete design refresh from Apple, first refresh since 2018. Now, the M1 MacBook Air is the best basic laptop in the market, and Apple set the bar even higher.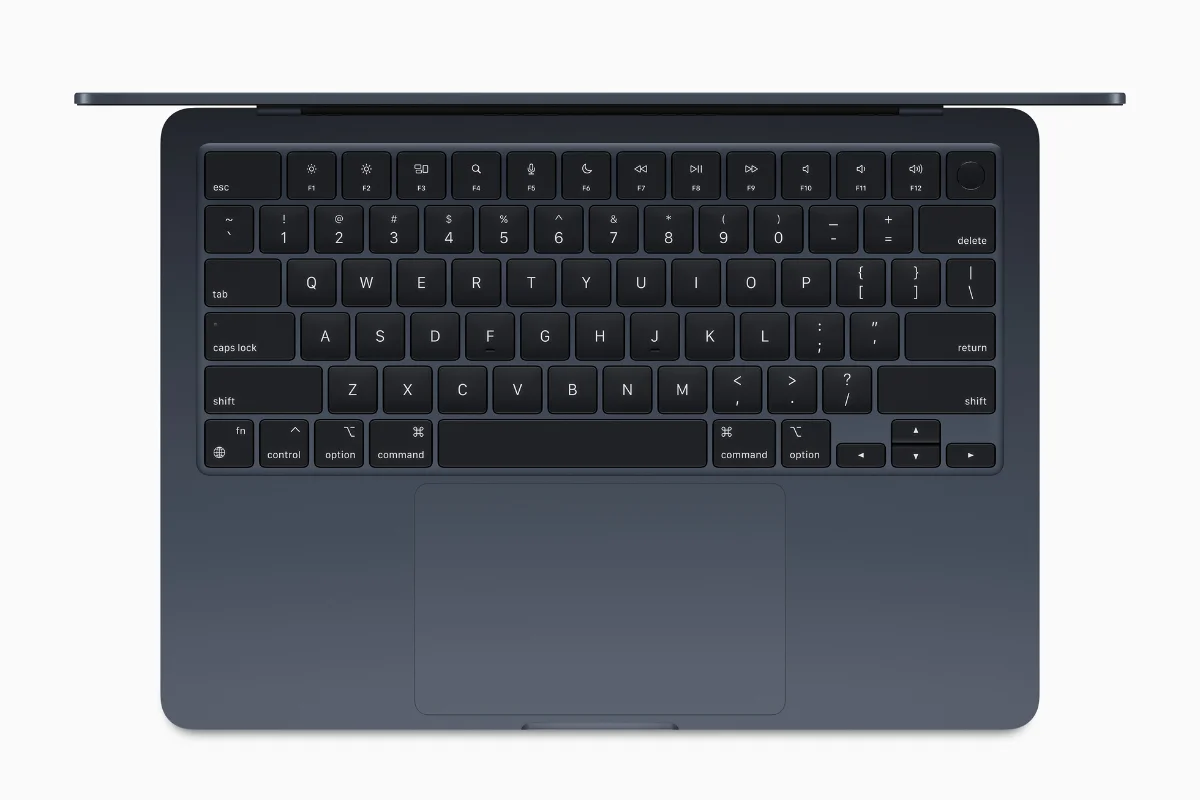 Gone is the-wedge shape design that was a design staple for MacBook Air since 2010. The design resembled a cross between a large iPhone 6 with a screen attached to it and MacBook. Although there's no wedge shape, the thickest part of the new MacBook Air is thinner than the previous version. Apple claims internal volume reduction by 25% compared to the previous version. The design is still air cooled like the previous version which means totally silent operation.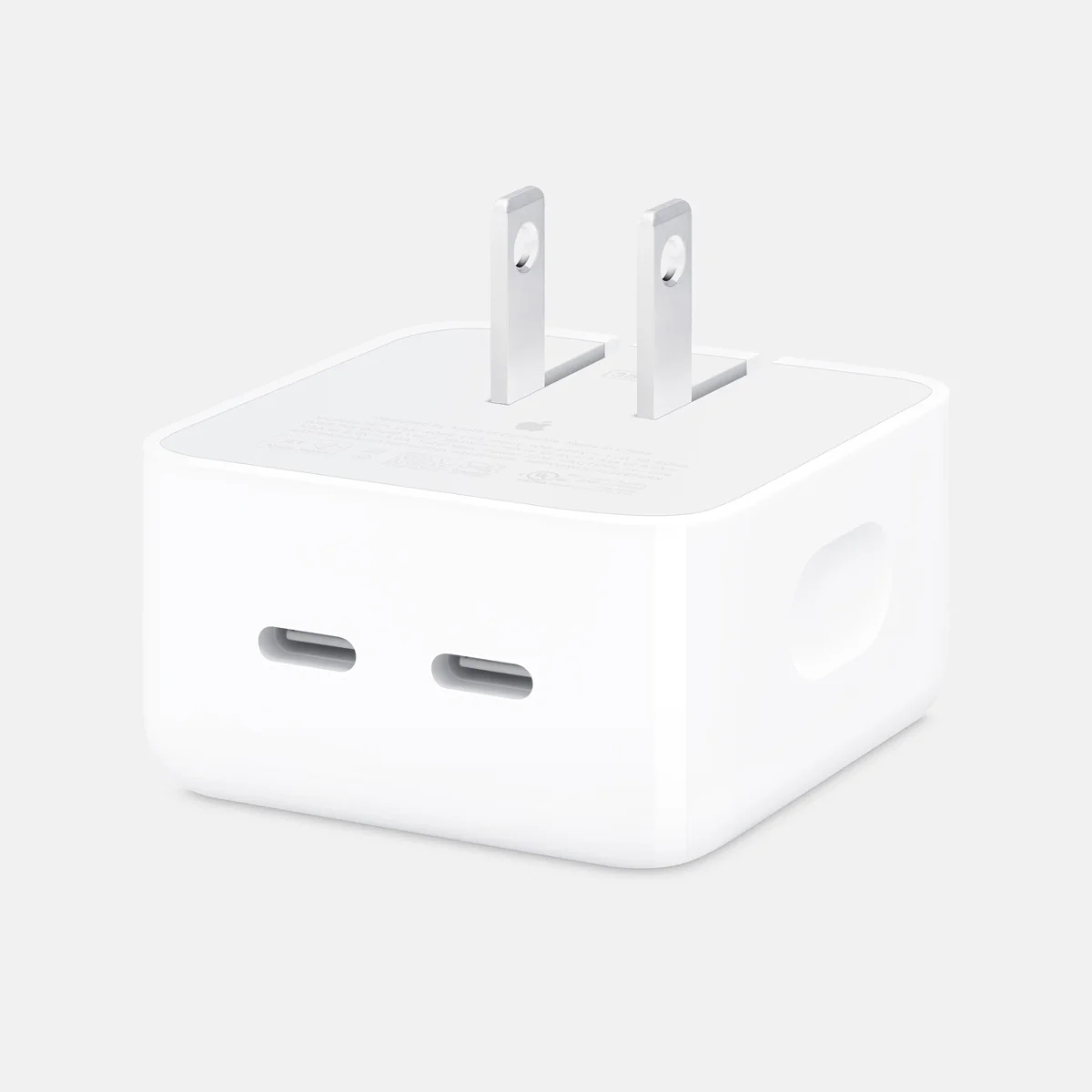 The battery is slightly larger but what is interesting is that the new MacBook Air now supports fast charging. With the fast charger, you can charge the MacBook Air up to 50% in 30 minutes. By default you'll get a USB-C 30W power adapter but you can opt for a fast charging 65W power adapter or a dual USB-C 35W adapter. Charging is done via MagSafe 3 (cable provided) or USB-C charging. Battery life is improved to 18 hours.
Other bells and whistles that Apple improved on the new MacBook Air is a better webcam (1080p) which I think shared with the MacBook Pro, 3-mic array (also shared) and a brand new screen. Basically, just like the MacBook Pro, the physical size is retained but the screen is pushed as close to the edge as possible which results in a larger 13.6" and the now-iconic bezel. Screen quality is also improved as its max brightness is now 500 nits (previously 400) and the screen is now Liquid Retina which supports billions of colors (previously it was just Retina).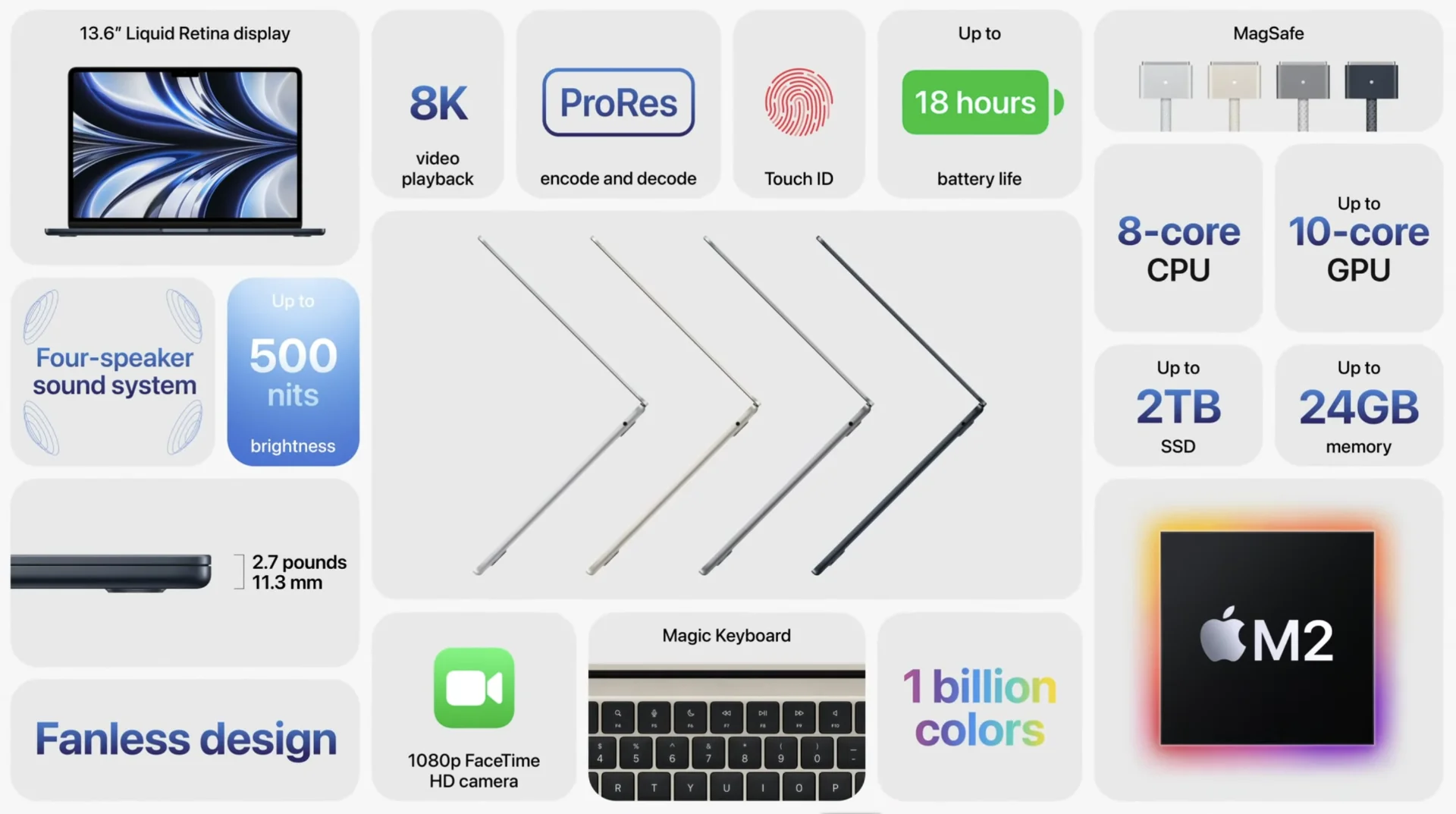 Overall, the best laptop for 95% of use cases just got better. Alas, nothing is perfect and if there's one thing to gripe about the MacBook Air is the pricing. The price has been bumped to $1199, an extra $200 from the previous gen M1 MacBook Air. Furthermore, Apple is still selling the M1 MacBook Air at the same price of $999. So bold is Apple's move that they are confident that they think they can still sell the old laptop at old prices. But then, Apple still sells the Intel-based Mac Mini which hasn't seen an update since 2018, basically a 400 year old computer in IT terms.
MacBook Pro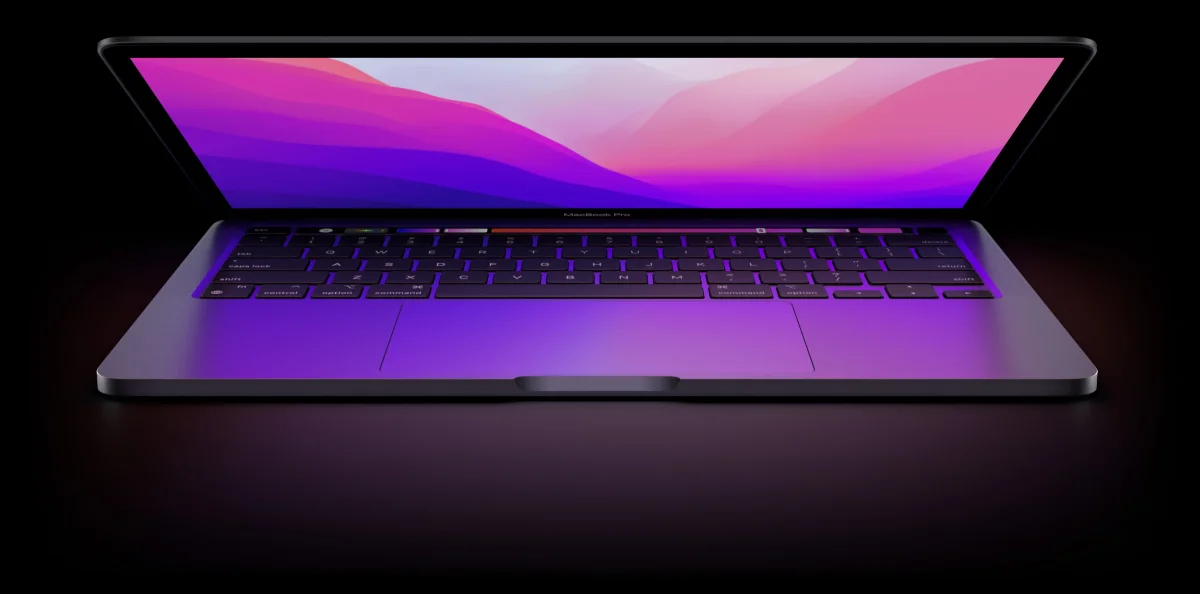 The second Mac that got the M2 is the baby MacBook Pro. Now Apple design choice on the new MacBook Pro is a very interesting one. Basically, Apple just slapped a M2 chip on the MacBook Pro and called it a day. No other changes were done, basically every other specs on the laptop is the same. Even the price is still the same at $1299.
So basically the just released MacBook Air is $1199 cheaper, thinner, has a better display, webcam, speakers and mic, more ports (the extra MagSafe frees up ports), does not have TouchBar (many consider this is upgrade). The only selling point on the MacBook Pro is active cooling and an extra 2-hours of battery life.
So basically Apple does not want to spend any engineering time to sell a low-volume laptop (although they claim it is the 2nd best selling laptop in the world, but it goes to the biggest MacBook Pro) and decided to just update the chip and that it is. In other words, the M2 MacBook Pro is a very hard sell.
Platform specific changes
Although most of the updates are ecosystem wide, there are a lot of gaps that each of the devices uniquely fills. Some tasks are just better on a wrist, while others are on the palm of your hand and others are just better to be on a desk. We go over each platform (from smallest form factor to largest) and see what unique updates that Apple plans to bring.
WatchOS
As with new watchOS versions, expect new watch faces. One thing I would never understand is why Apple does not include a minute repeater function when the watch is perfectly capable to do so.
The Apple Watch has been pivoting towards health and this update is no different. You can now customize your workouts. Workouts data is now more granular like giving you details about your heart rate zone. There's a new workout for triathlon athletes (mad RESPECT!!) so you only need to select one, not three workouts and it can detect when you are switching between workouts. Medication tracking will remind you about your medication. There's also sleep tracking which gives you more detail about your sleeping pattern (when do I actually charge the Apple Watch?)
iOS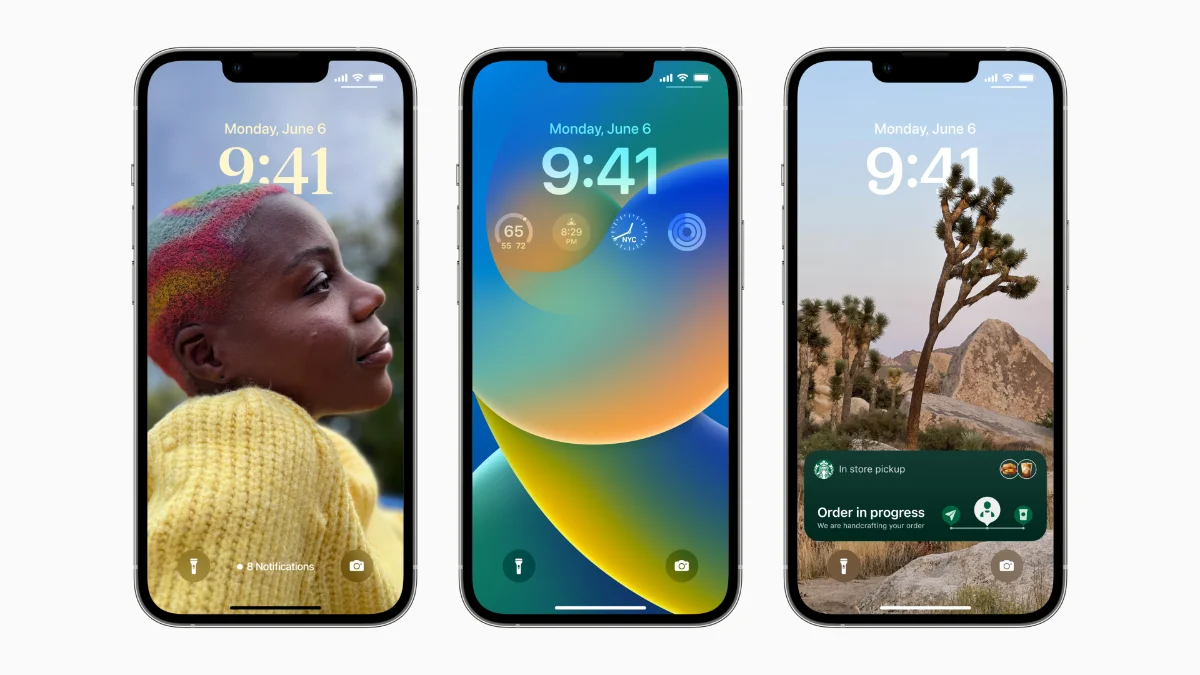 iOS received the biggest screen time at WWDC 2022, but make no mistake that most of the features presented on iOS are also available on other platforms.
iOS 16 Supported phones: Biggest change of iOS 16 that Apple finally dropped support on iPhone 6s, 7 and SE 1. For a phone that is still running after 6-7 years, to see that Apple support that long is still amazing, but all good things do come to an end.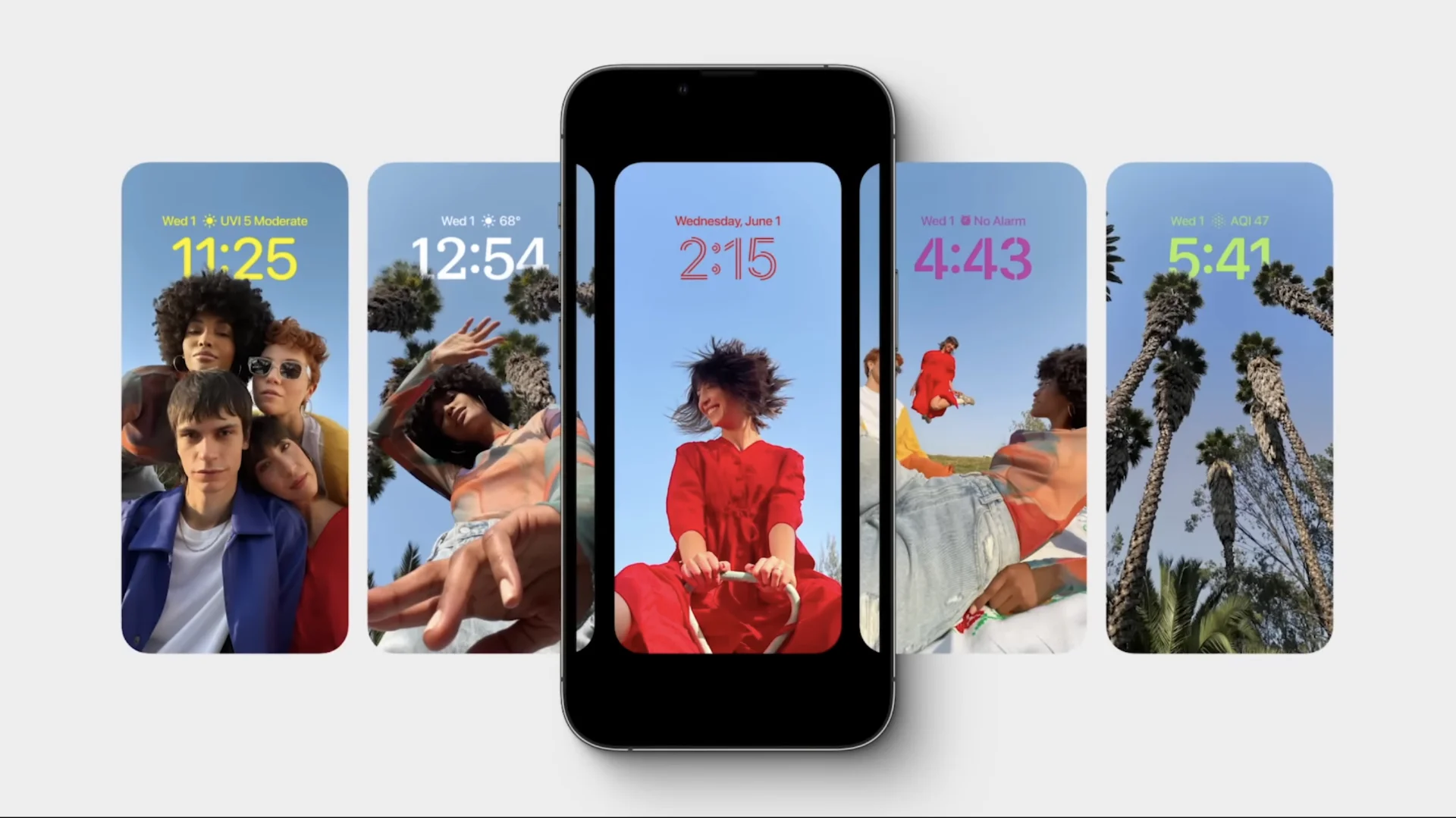 Lock Screen: The next biggest thing from iOS 16 is the overhauled lock screen. Since inception, the lock screen is basically the same affair: clock on time, pictures in the background, and littered with notification. Now the lock screen is highly customizable. You can now change the typeface of the clock. The background is also customizable, but now with object detection, you can bring the subject of the photos that you chose for background in front of the clock. A new feature of the lock screen is the ability to add widgets like your rings, battery life to the lock screen. Apple is also introducing a new API so app developers can add their own widgets. Notification, which traditionally on top below the lock is now at the bottom. Notifications now only come rolling from bottom, they can be active as well. Instead of having multiple notifications as status updates, a single notification can be actively updated to show progress of a delivery for example.
iPadOS
One of the major complaints of iPad "Pro" is the lack of "pro" features that necessitates the pricing gulf. Now with iPadOS 16, things are beginning to change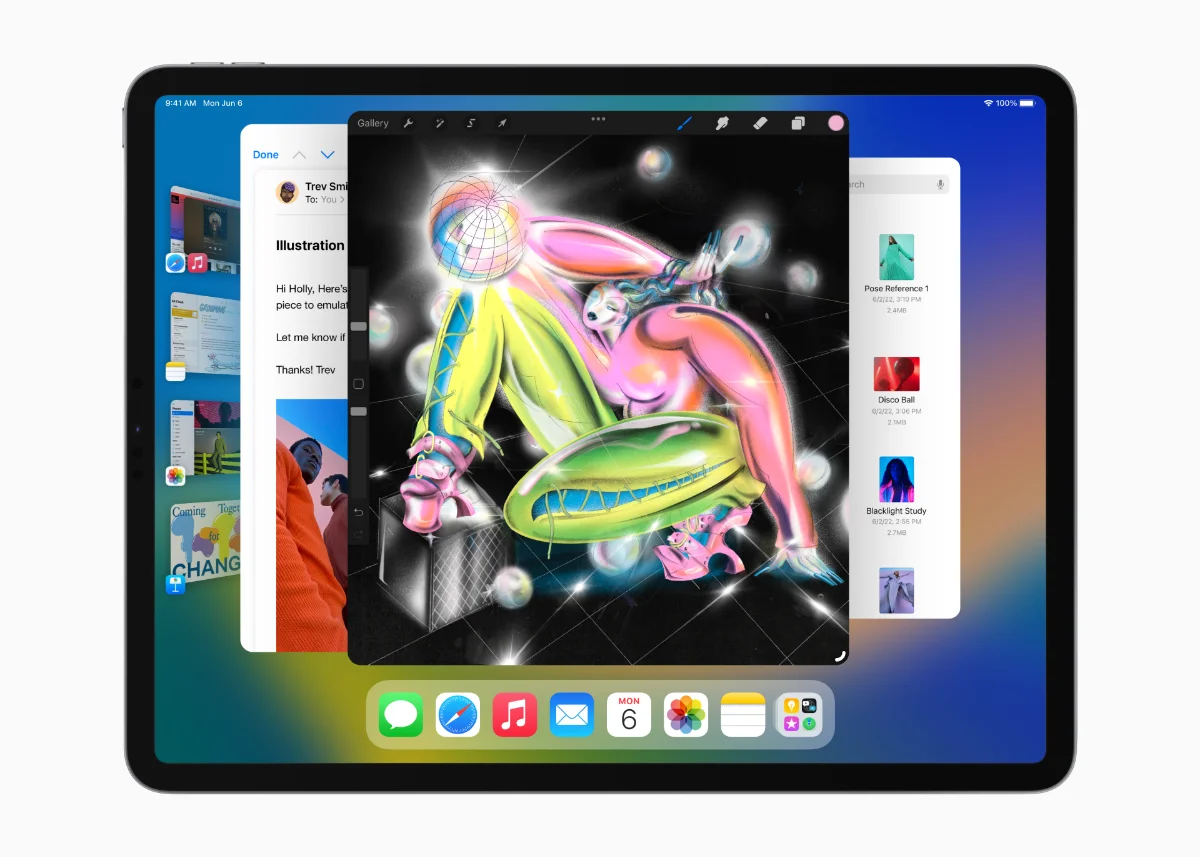 Stage Manager: A good windowing solution, or the lack thereof, was a big issue for iPadOS. The biggest update on the iPadOS is that iPadOS 16 gets the first ever multi windowing system called Stage Manager. Apps can now be resized at any size and laid next to each other, just like how you would see in macOS. The biggest caveat is that this feature only works on M1 iPads.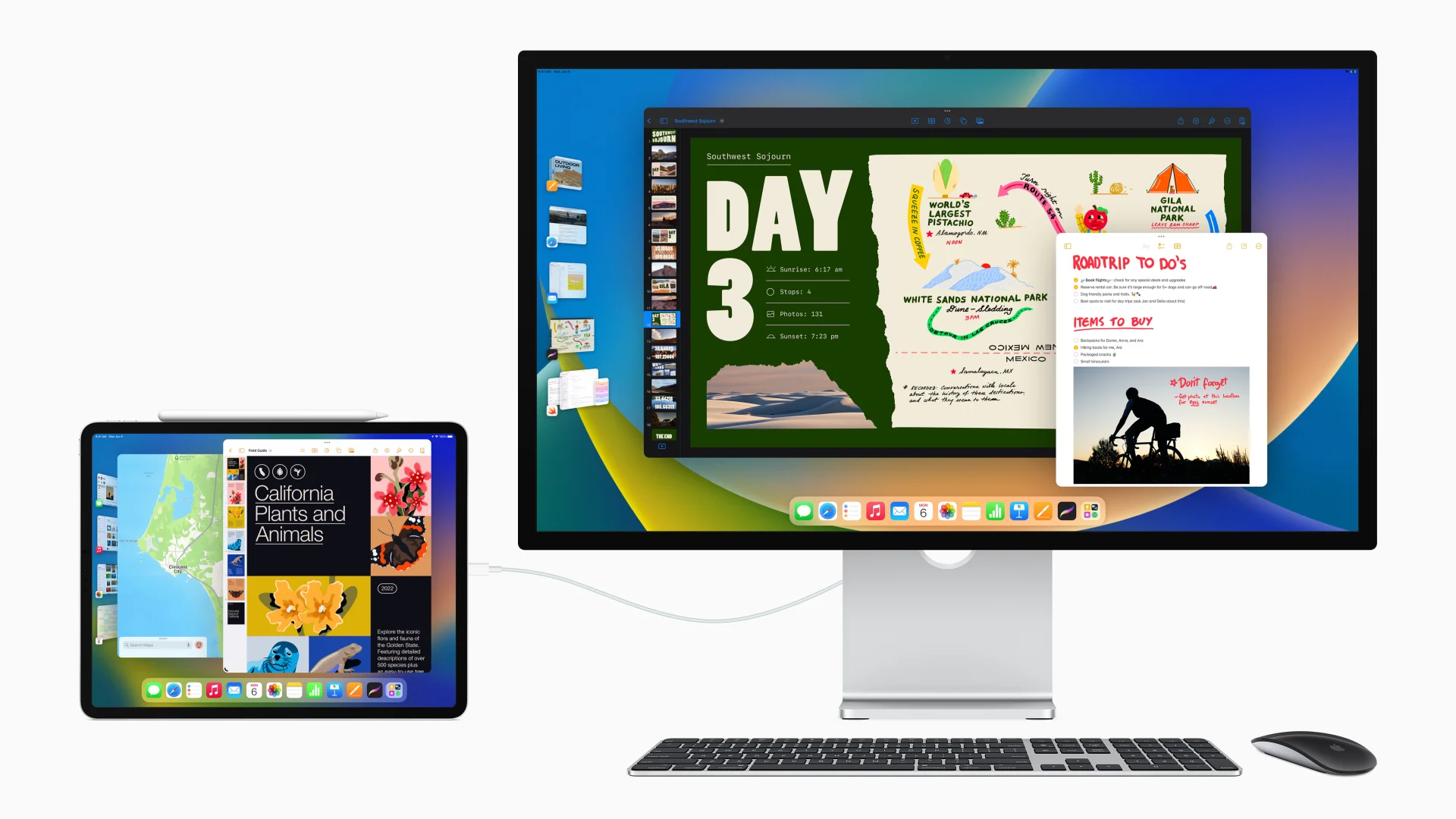 Multi Monitor Support: While iPads currently support multi monitors, the uses is limited to say the least. The Stage Manager (together with mouse and keyboard attached) allows you to switch the desktop to another screen.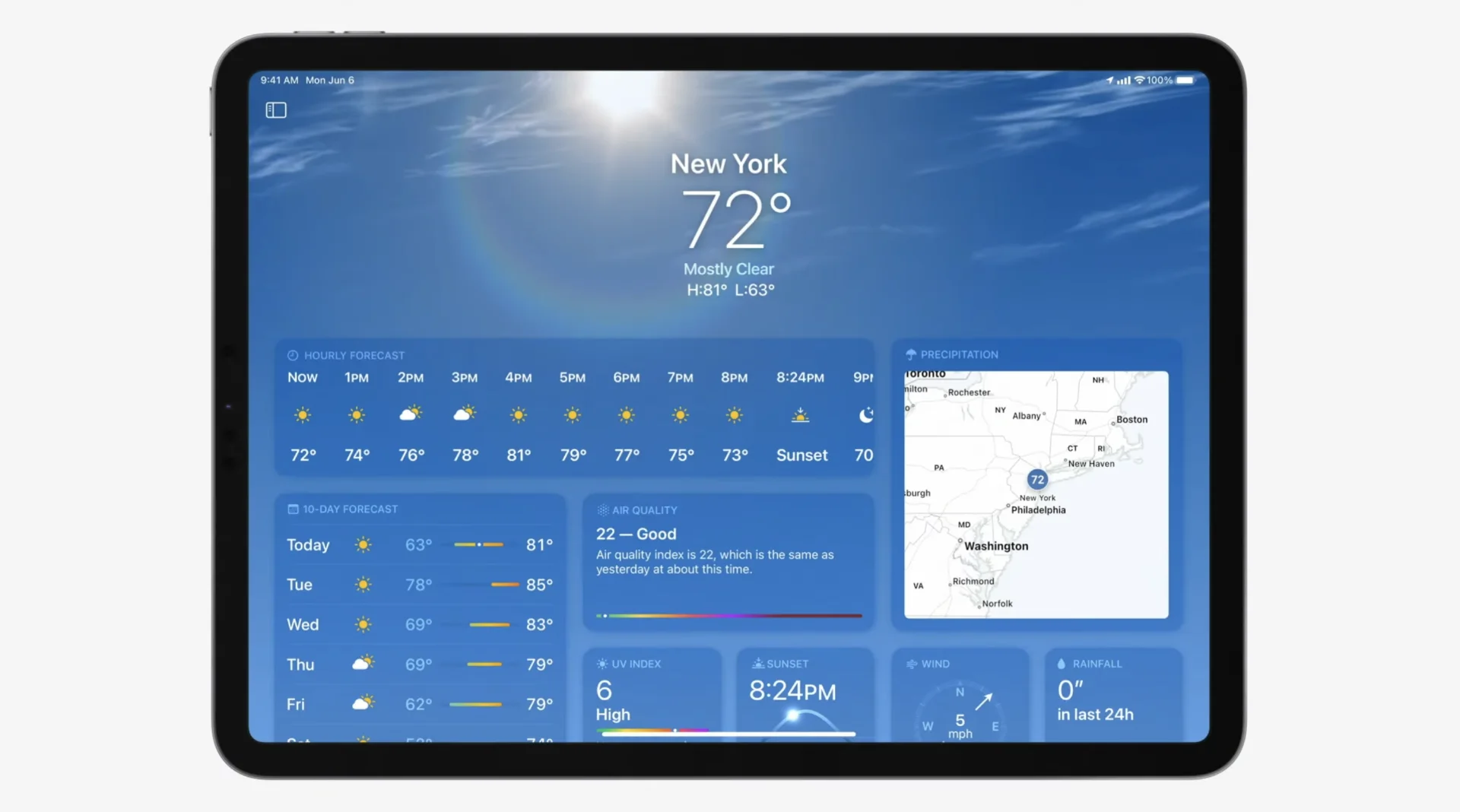 Weather App: iPads now have the weather app directly from Apple. Now if they work on a Calculator app for the next one, that would be great.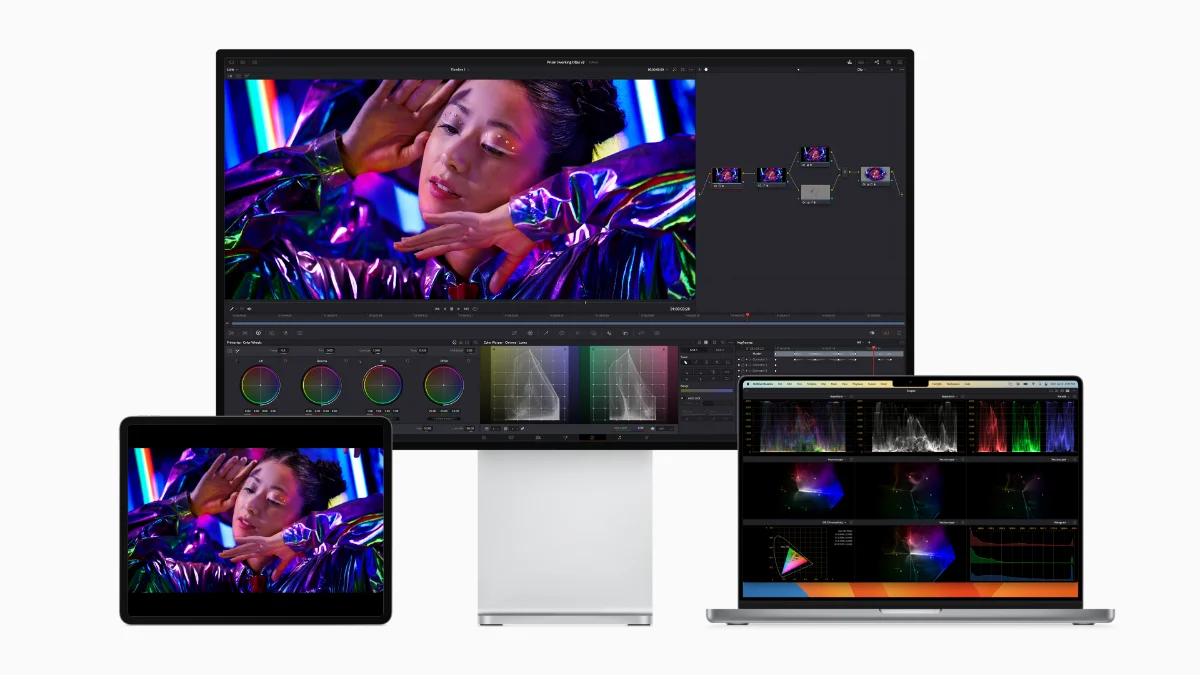 Reference Mode: If connected to a Pro Display XDR, you can adjust the color profile of the monitor. Not only that, your iPad Display will also adjust the color profile so it will match.
macOS
Unlike other operating systems in Apple's stable, macOS is named instead of numbered and the next release is code named Ventura, a California coastal city that is known for its idly setting and beauty.
The macOS Venture presentation is short because most of the feature updates that are available in iOS and iPadOS is also available in macOS Ventura, but there are a few macOS Venture specific features introduced: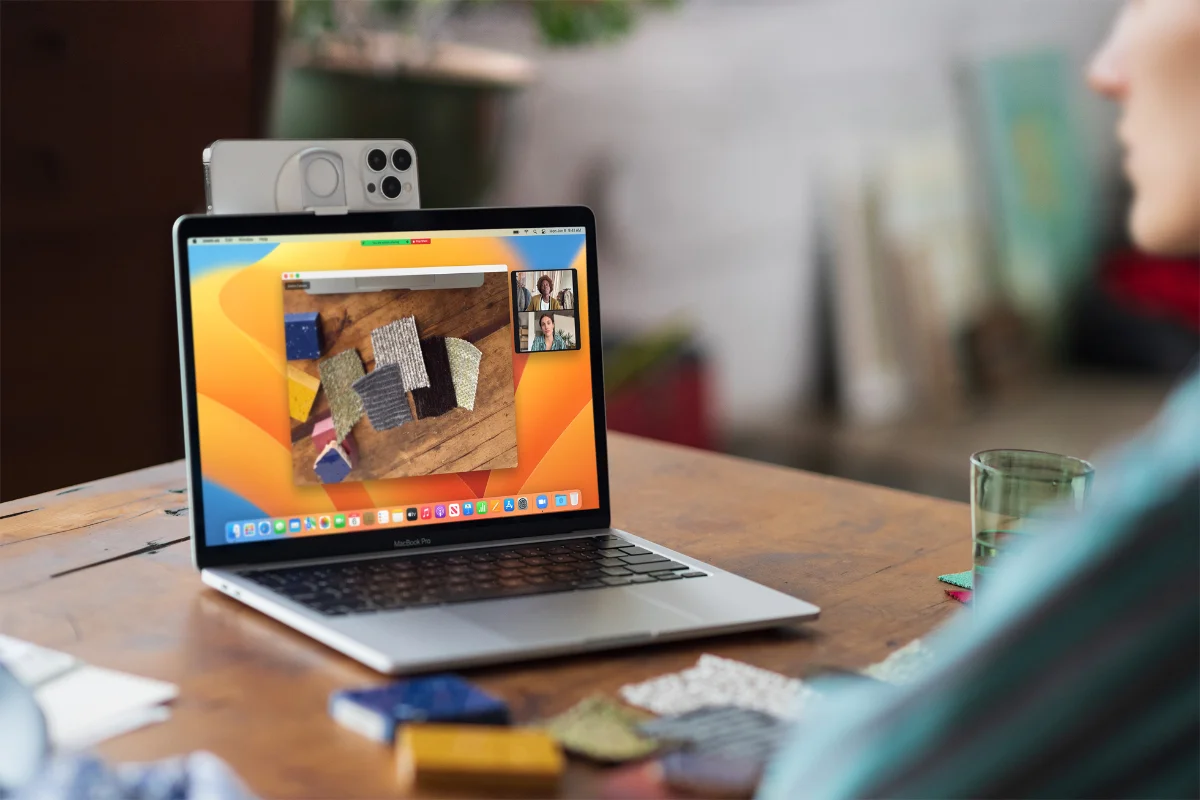 Camera Continuity: One of the handy Apple ecosystem features is the ability to quickly take a picture or scan a document using your iPhone and put it right on your desktop. Camera Continuity takes a step further by making it possible to use your iPhone as a webcam. Another awesome feature is if it detects that you have the wide angle camera, it can crop the portion of the table right in front of your mac and use that as a top down camera.
Virtual Machine: Virtual machines are always possible in Apple Silicon Mac, but currently they are limited to only ARM support. Apple has extended the support so now you can run x86 virtual machines on Apple Silicon Macs.
New Settings App: Since the first public beta of macOS way back in early 2000, the System Preferences has been the same design. The System Preferences is now redesigned for macOS Ventura.
New API introduced / updated

WeatherKit: Allows you to access Apple Weather API so you can include weather data in your app.
SiriKit: SiriKit enables developers to include Intents so it can be used in the Shortcut app. Instead of having to manually configure shortcuts to use your app, you can programmatically configure shortcuts so the shortcut will be automatically included when a user installs your app.

Metal 3: If you want to create an app that extensively uses 3D animation like games and rendering software inside Apple's ecosystem, you use Metal. For WWDC 2022, Apple updated Metal to the 3rd version which promises faster load times and better performance. On stage, Apple showcased Resident Evil: The Village developer that uses Metal 3 to bring the game to life.
What not shown
While Apple said a lot of things in the keynote, there are other things that didn't make it to the keynote but nevertheless announced by Apple
Xcode Update: The new Xcode is now smaller and Apple claims that build times are reduced by 30%. One of the reasons is that modules concerning building apps for tvOS and watchOS are not included by default.
Xcode Cloud: XCode Cloud is now available. XCode Cloud is a continuous integration and delivery service that is built right into XCode. The idea is a tool to manage your codebase and team by having all the testing, code and integration done on the Cloud. Pricing is based on hourly usage per month.
SwiftUI/ Swift: Swift is Apple's primary language to create apps inside Apple's ecosystem. SwiftUI is Apple's framework to create layouts for apps inside the Apple ecosystem. As usual, they got new updates on WWDC 2022.
DriveKit on the iPad DriveKit is a utility for hardware manufacturers to write drivers for macOS. The utility has now been extended to support iPadOS. Alas, only M1 iPads are supported at this moment.
Missing
After all is said and done, there are still a few things that a lot of people anticipate but Apple did not announce it at all.
Mac Pro: The ultimate Mac was last updated in WWDC 2019. The Mac Pro is supposed to be Apple's ultimate expression of what the Mac can do and also as a showcase of Apple ingenuity and technical prowess. It was usually done at WWDC because it was aimed at professionals looking for the best tool for the job. It's the Mac with the highest performance and overhead.
Alas, we did not get any updates regarding the Mac Pro. There are some rumors flying around with the lack of Mac Pro showcase. Apple wanted to launch the Mac Pro with the newer M2 Extreme chip instead of rehashing what is considered long in the tooth M1 Max. Supply chain issue caused by a pandemic event in China is delaying production of the Mac Pro. Apple is focusing on the M2 MacBook Air and a Mac Pro might take away the thunder. Whatever the reason is, we have to wait for the next Apple event for the Mac Pro.
Mac Mini: The M1 Mac Mini was launched together with the M1 MacBook Air and M1 MacBook Pro. At current prices of around $500, it represents the best bang for your buck in terms of computing power and usefulness. The M2 which brings many important improvements to the table might be a threat to the recently launched Mac Studio, hence why the unveiling was delayed.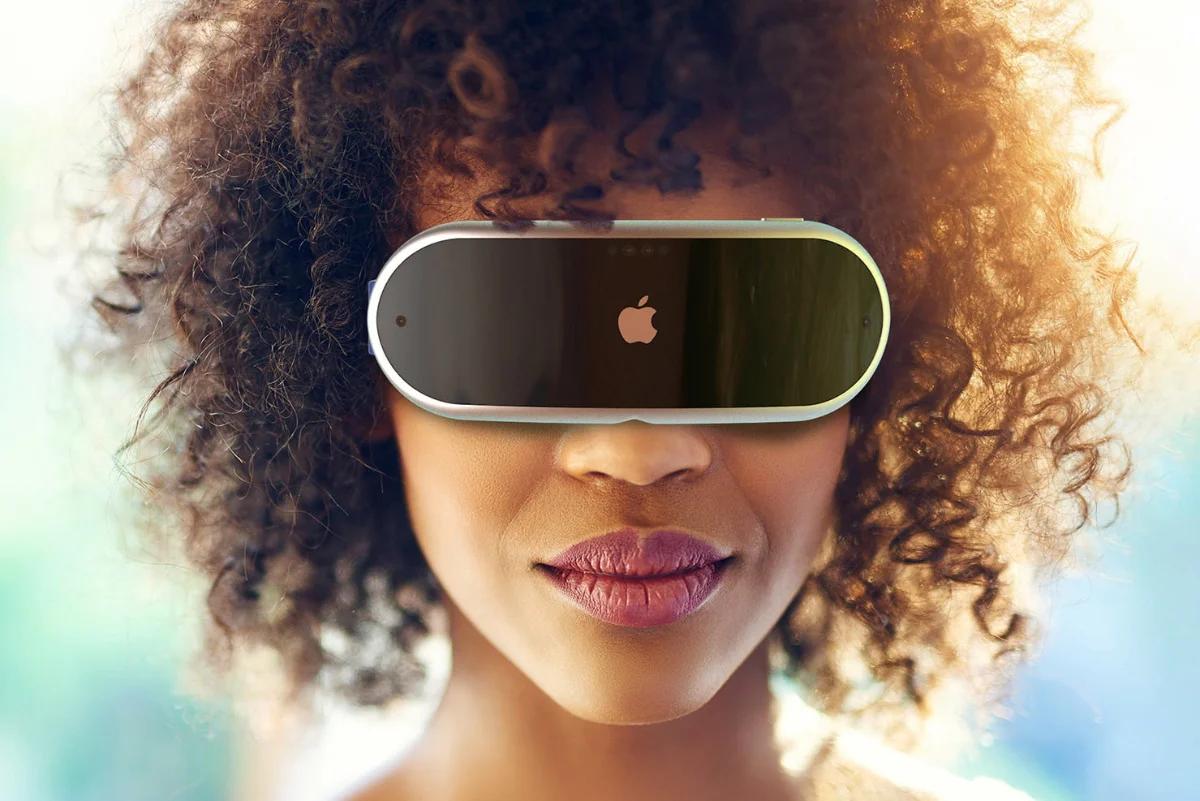 AR Headset: A mixed reality headset would be a new major product from Apple. Trying to put a launch of a mixed reality headset in an already packed keynote is not a good idea. As analysts would suggest, unveiling the headset would require Apple to create a standalone event to showcase everything that it can do. But the hints of Apple working on the headset is on display in WWDC: Live Text, Object isolation, the ability to put subjects in front of the clock are novel technologies that Apple will put in any future headsets. There's also talk about configuring an app to use stereo displays, something that no Mac is set to do at this moment.
Conclusion
As standards of WWDC goes, this is the most information packed WWDC in recent memory. Despite the Apple ecosystem being a very mature product, Apple managed to polish it even further and make the integration even tighter. Yet, at the same time, Apple is also working with other tech companies to meet tech standards like the Matter protocol and new digital keys.
This might be speculation, and software is basically Craig's domain, but the amount of screen time that he gets on the keynote and the way it is being handled, he looks like he's ready to be next Apple CEO, especially when talks about Tim Cook stepping down have been building up.
Plug
Support this free website by visiting my Amazon affiliate links. Any purchase you make will give me a cut without any extra cost to you
Accessories:-
Wireless earphones / headphones:-
Buyer's Guide:-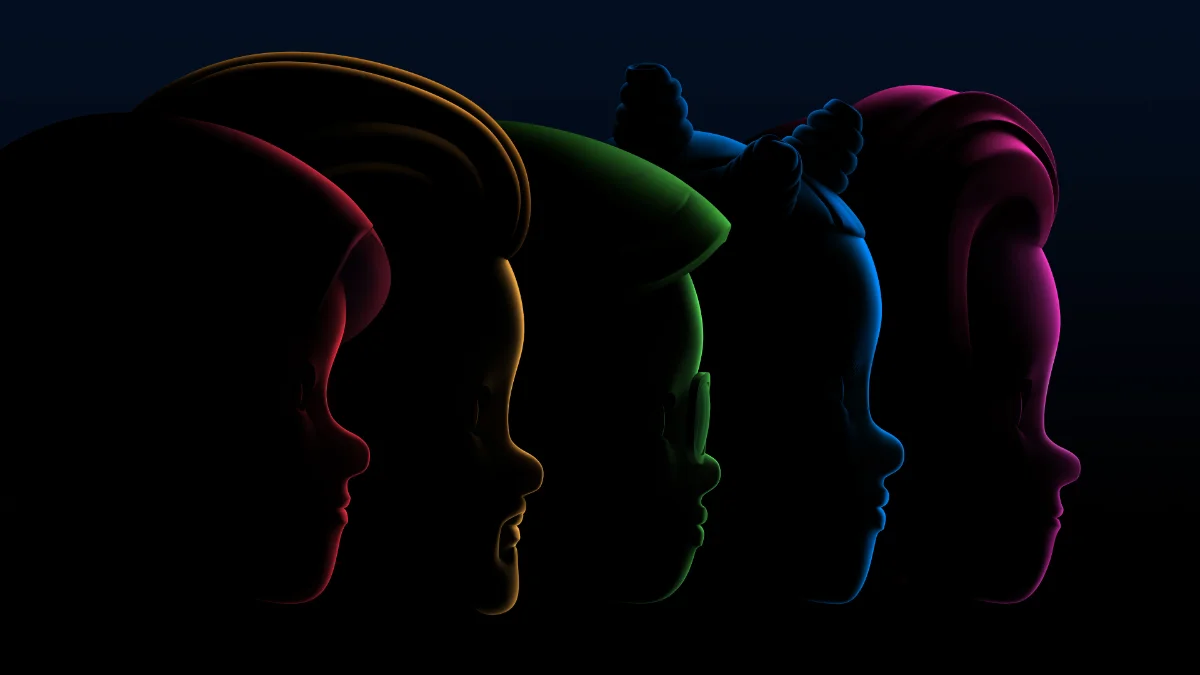 WWDC 2022 Preview
WorldWide Developers Conference is coming in early June as always. This year's theme would be 'Swiftly Approaching'. Take take a sneak peek of what we expect will come out of WWDC 2022.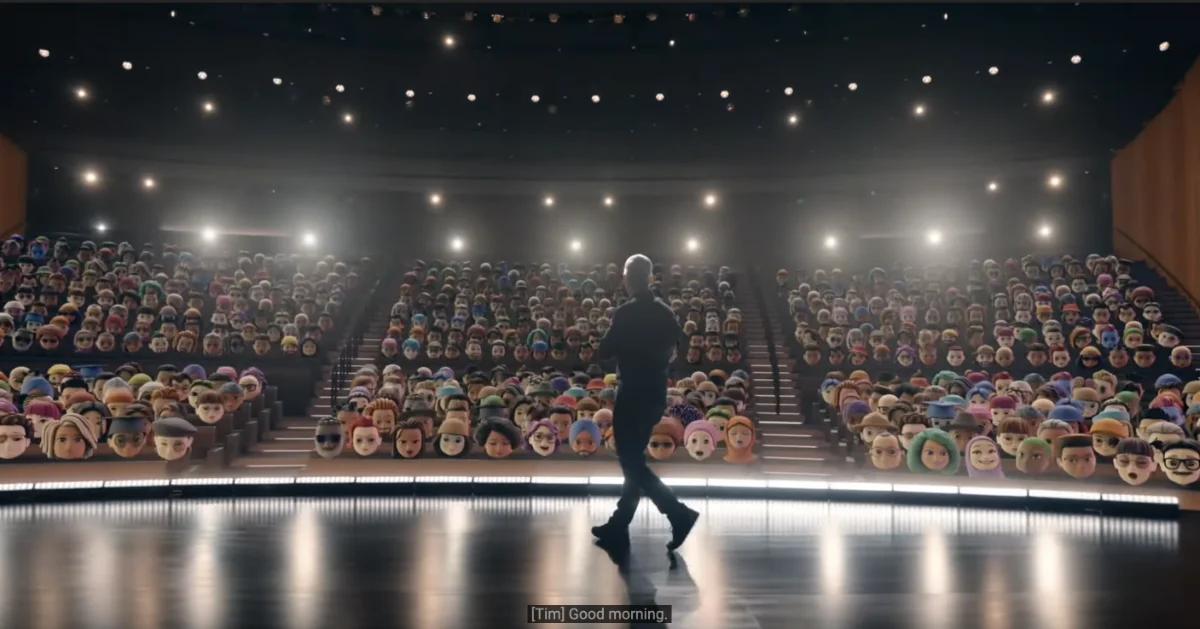 What Happened in WWDC 2021
We zoom into Apple Campus in Cupertino. We go down into Steve Job's theather stage with the light and (virtual) crowd all set. Tim Cook goes up to the stage and shouts 'Good Morning!!'. WWDC 2021 is launched.
Online IDEs Compared
With everything going to the Internet, it will be just a matter of time before the tools to build the Internet will go the same way.
Tags:
recap
,
wwdc
,
2022
,
ios
,
macos
,
ventura
,
ecosystem
,