Table of Contents
Update: Apple has sent out invitation to the September event with the tagline "California Streaming". The online-only event is scheduled at 10am PDT, 14th September 2021. Apple logo is in neon white and color themes indicates dark blue, sunset red / pink.
Update: Apple has updated their website to the event. If you have an iPhone, you can click on the event page and it will launch an AR page.
The #AppleEvent AR experience. Go to the site and you can go INSIDE the Apple and 👀 around! 🔥🔥🔥 pic.twitter.com/Y6nEzBVqob

— Brian Tong (@briantong) September 7, 2021
September is a very important month for tech companies. Most companies (tech included) announce their product sometime in September so it will be in store shelves sometime around October in USA and November in the rest of the world. The products will be just in time for the all important Christmas shopping season in December. Announcing the products in September is also important because it will give the companies some leeway in case of production issues encountered along the way.
Nevertheless, it has been a quite 2021 for Apple. By September 2019, Apple has released AirPods 2, iPad Air 4, iPad Mini, iPod Touch with A10 chip, 15" and 13" MacBook Pro and unveiled the Mac Pro. Granted 2020 was an exceptional year because of one in a century pandemic event. But by September 2021, Apple only reveal the M1 iMac, M1 iPad Pros, an updated Apple TV 4K and the new AirTags. So one can expect much more from Apple from the final quarter of 2021.
iPhone 13
iPhone 13 remains the most important product for Apple. In it's $250 billion yearly revenue, other product just make the base of Apple's revenue. iPhone pretty much makes the mountain of Apple's mountainous revenue. You can view our coverage of what to expect from the new iPhone 13 here.
You can expect a new A15 chip powering the new iPhone. The design would be pretty much similar to the iPhone 13 but slightly thicker and in some cases, the camera housing will be slightly different. New rumored features are astrophotography, cinematic mode or portrait mode on videos, LIDAR on all models, better cameras across the board and ProRes video recording on Pro models.
iPhone 13 Rumors Round Up
With the Apple event should come up anytime in September now, here's what the tea leaves are saying.
Apple Watch Series 7
Apple Watch is marketed as a companion device that goes with the iPhone. So naturally, the Apple Watch gets updated together with the iPhone and this year would not be an exception.
Rumors suggest that the Apple Watch Series 7 will feature a new design that matches the current iPhone design with slightly larger 41mm and 45mm sizes. It will be a new display that will be flatter and thinner than current models. Features that is rumored to be come is blood glucose and blood monitoring capabilities. One expects Nike and Hermes editions to come together with the base variant.
AirPods 3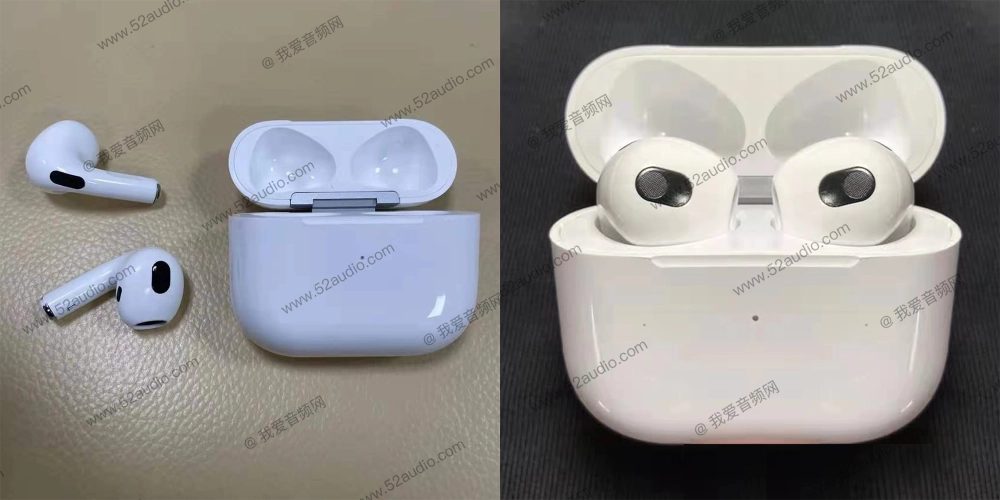 AirPods is another companion device to iPhone. Although they are essentially Bluetooth wireless earphones, but with Apple ecosystem upgrades, it's a very good and convenient earphones to work with your Apple devices. The AirPods, although was shunned by critics earlier, is not one of Apple many successful products.
Apple expected to showcase a new redesigned AirPods. Rumor suggest that there will be an updated processor on the earbuds and a new design that akin to the AirPods Pro but without noise cancelling feature.
Higher end Macs
It has been over a year since Apple announced their transition away from Intel to their own Apple Silicon for the Mac computer. The reception on the new Apple Silicon chips has been better than anybody expecting and transition issues surprisingly is at minimum. Now, most of the lower-end Macs has moved to the new Apple Silicon, so most people are expecting Apple to release new Macs to replace the higher end models.
Apple is expected to update the higher end Mac sometime this year. Models that expected to be renewed are Mac Mini, iMac and MacBook Pros. There are rumors that the higher end chip will have around 10 to 20 compute cores with around 32 or 64 graphics cores, almost double than what is the M1 is running. The new Mac Mini will be redesigned with more USB-C connections and a power connector that is similar that for the refreshed iMac. The MacBook Pro is expected to be refreshed with more ports and a MagSafe connector and comes with new 14" and 16" size.
iPad Mini 6
The iPad Mini is one of Apple niche products that does not sell very well, but is there to fill up a product category that some people might need it and Apple sees that it had just enough profit to make into a product. One can trace back the iPad and iPad Mini design to the first iPad (2010) on the front and the iPad 2 (2011) for the rest. Switches might come and go but the design is pretty much the same since inception for the base iPad.
Since then, the mid-tier iPad Air and high-end iPad Pro has gone through several design iterations to make them more computer like than tablet light. If rumors to be believed, the iPad Mini will be updated on this September with a design refresh that make it closer to iPad Air 4 design which in turn mimics the iPad Pro design.
Others
There's not much of a strong rumors about what else is Apple unveiling, so here's a grab bag of things that might appear in September 2021.
New services offering - PodCast+, rumored since last year
Tim Cook expects to launch a major product line before stepping down, so:-

AR glasses - Tim Cook always talks about AR
Car - Lots and lots of rumors and industry talk about Apple hiring automotive designers, engineers and even a test track. Pointing out to a car in the future.
Conclusion
Since the great pause in 2020, September 2021 should be a very exciting month for everyone. Expect there will be a lot of excitement as things get back to being normalish.
Plug
Help grow this site and my family by visiting my affiliate links below:-
Apple USB-C 20W charger - Amazon
AirPods
iPad Pro vs MacBook Pro
Now both have M1 chip, the difference becomes smaller. But the differences are more than just skin deep.
Tags:
apple
,
events
,
iphone
,
imac
,
mac pro
,
macbook pro
,
airpods
,