Table of Contents
When Steve Job first unveiled the Mac Mini, one of the byline that he presents is the BYODKM (Bring Your Own Display Keyboard and Mouse) Mac. Unlike every other Mac that is usable right out of the box, this is a headless unit aimed at customizers and those who wanted a taste of Mac. The original launch price was $499. When counted for inflation, the original Mac Mini was $697 in 2021 dollars and today, you can basically get the base spec Mac Mini at $699 (before discounts).
Note: prices mentioned are correct at press time. All links to Amazon are my affiliate links which I will get a cut at no extra cost to you. Happy reading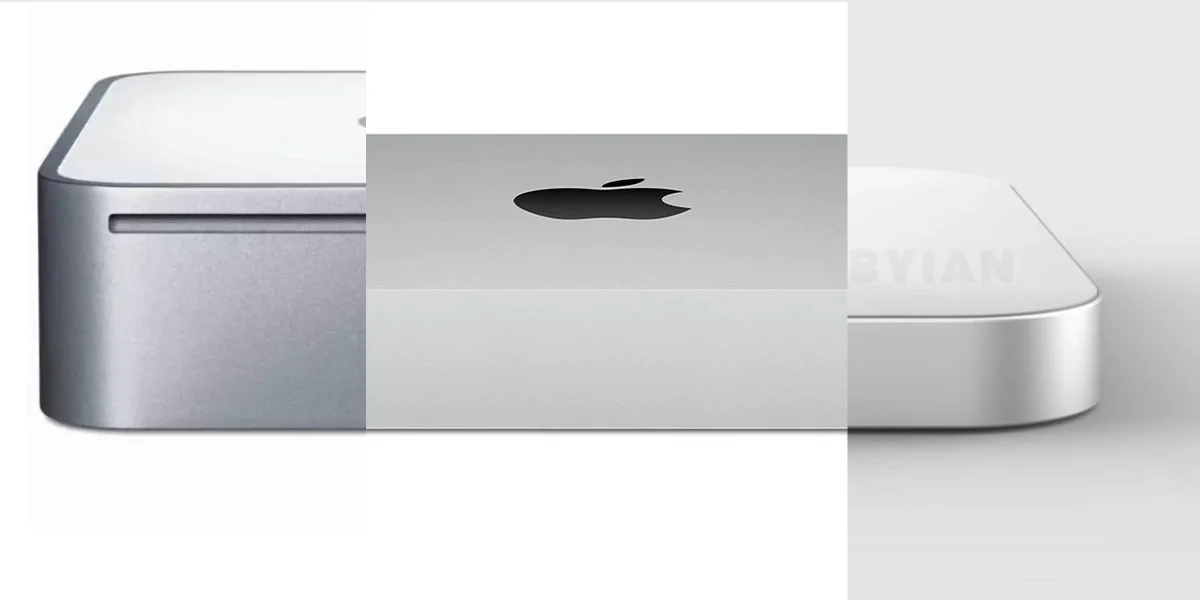 Of course, now after 15 years on the market. The Mac Mini has come a long way from the underpowered, laptop-based component in a desktop body to an absolute unit of computing. It's quite amazing that Apple's base spec Mac Mini can actually compete with high-end chips from Intel and AMD in certain workloads.
Features
2005 Base Mac Mini
2023 Base Mac Mini
CPU
PowerPC G4 (200nm)
Apple M2 (5nm); option for M2 Pro
RAM
Base 256MB, Up to 1GB
Base 8GB, Up to 24GB; 32GB for M2 Pro
Storage
40GB, Up to 80GB HDD
256GB, Up to 2TB SSD; 8TB SSD for M2 Pro
Video Card
ATI Radeon 9200
Apple M2 or M2 Pro
Ports
2x USB, 1x Firewire, Audio, DVI
2x USB-A, 2x Thunderbolt 4, Audio, HDMI 2.1; M2 Pro has 4x Thunderbolt 4
Networking
Wifi 3, 10/100 MBs Ethernet, Bluetooth 1.1 optional
Wifi 6E, 1G (10G optional) Ethernet, Bluetooth 5.3
What 18 years of progress brings you
Mac Mini Capabilities and Limitation
The basic design and principle of usage have not changed over the years. In fact, the current aluminum unibody chassis has not changed much since 2010. There were tweaks in the design like the removal of the SuperDrive and a darker shade to indicate a higher-level variant, but the base design does not change at all. Why mess with a good design anyway?
Like all computers, the Mac Mini's performance is limited by what the chip can handle. Unlike the yesteryears of computing, the limits are quite high. For M2, normal users who are mostly using the Mac Mini for opening emails, browsing the web, and watching some streaming shows will find the M2 chip sufficient. For those who did some heavy lifting like video editing, developing a complex application, or playing 3D-intensive games, then you might opt for the M2 Pro.
One of the limitations of the M2 chip is that I/O is quite limited if you want to do a lot of things. You can hook up a 6K monitor like the Pro Display XDR but that is what the upper limit is. Now, the M2 Pro can push things a bit further. With 4x Thunderbolt 4 ports, plus 2x USB-A ports, you have plenty of options for direct connection with the Mac Mini. The HDMI port is also upgraded to support 8K displays at 60 Hz. Alternatively, you can connect to a 240 Hz 4K display vie the HDMI port.
Some things about the Mac Mini
Now here's a little neat thing about the Mac Mini. It is the smallest Mac in Apple's lineup, so it can be put literally anywhere. There's even a caution from Apple that you should not operate the Mac Mini while putting it in your backpack or sling bag. I guess somebody did that with deleterious effects.
Traditionally, the Mac Mini has always been capable albeit underpowered compared to their Windows desktop siblings. This is because the Mac always uses laptop components instead of higher-powered but hotter desktop components like other PC builds. But with the advent of the M1 chip, the game has changed. The typical power draw for the M1 Mac Mini is around 10 watts, just enough to power a light bulb, but can pounce Intel and AMD finest. With Apple in the driver's seat in designing the central processor, expect things are about to get more interesting with every iteration of the Mac Mini updates.
Another thing to note is that the macOS platform and personal computing, in general, had advanced quite well that it is not unusual to keep a Mac working for 3 to 5 years. With SSD, better memory management, and better cooling, it is possible to keep the Mac Mini working far longer as long as the workload remains the same. That being said, the benefit of such longevity is that you can upgrade all the accessories over a period of time when the budget allows for it.
How we do this build
For the General Purpose build, we set a $250 budget for the "Low Budget" category, $500 for "Decent Budget", $1000 for "Fat Budget" and $1500 for "I Have Cash to Burn Budget". We could put the top budget with someone who won the lottery, but I have a feeling, if they won the lottery, they might looking at Mac Pro for their desktop solution instead of a Mac Mini.
Official from Apple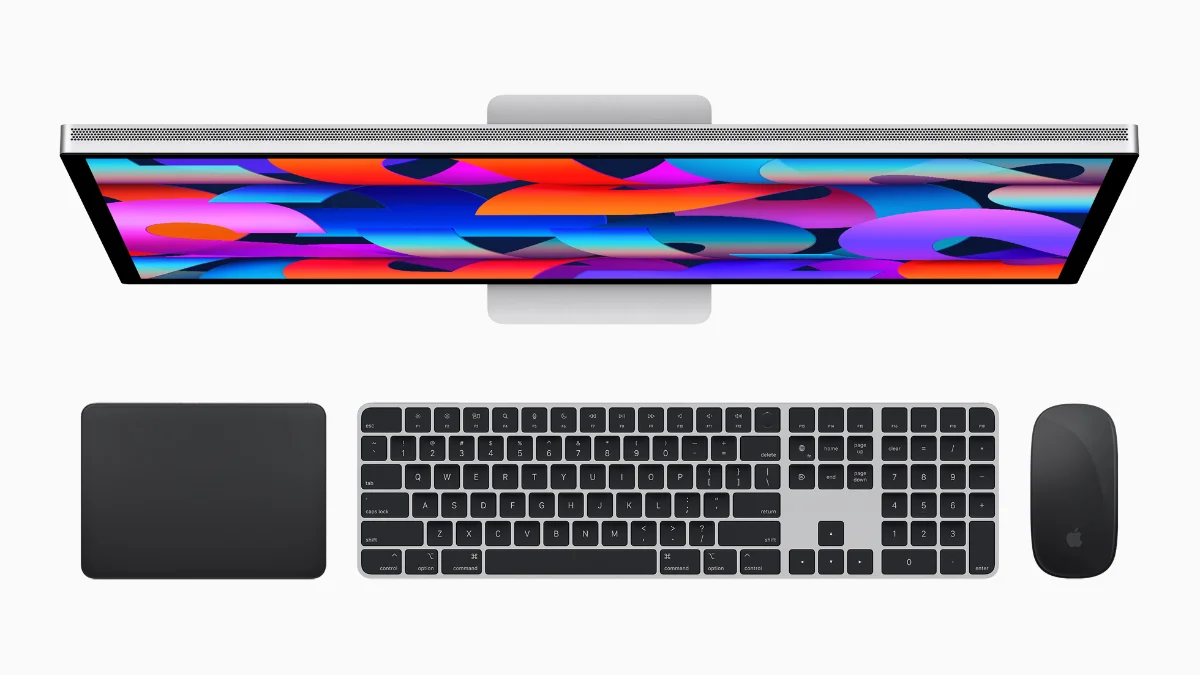 The Mac Mini comes as a headless unit and Apple suggests bringing your own keyboard, mouse and display. However, Apple does sell all those things, and if you want to go the official Apple way, here are the suggested specs. Apple peripherals feels premium and commands a premium price, but in general, you can get a better deal by going to 3rd party solutions. The newer trends in Apple peripherals is providing some ecosystem functionality, like having TouchID on the keyboard and Center Stage on the monitor, things that 3rd party solutions do not provide at this moment.
General Purpose
For the basic setup, just plug in the keyboard, mouse, monitor and you are good to go. The quality of the setup would not change how you interact with macOS, but it will change how you feel when interacting with macOS. A higher resolution monitor allows you to see more and do more. A better keyboard will sound and feel better and a better mouse will ensure that the pointer moves more smoothly. Superficially, those things might not matter much, but the experience does add up.
Gaming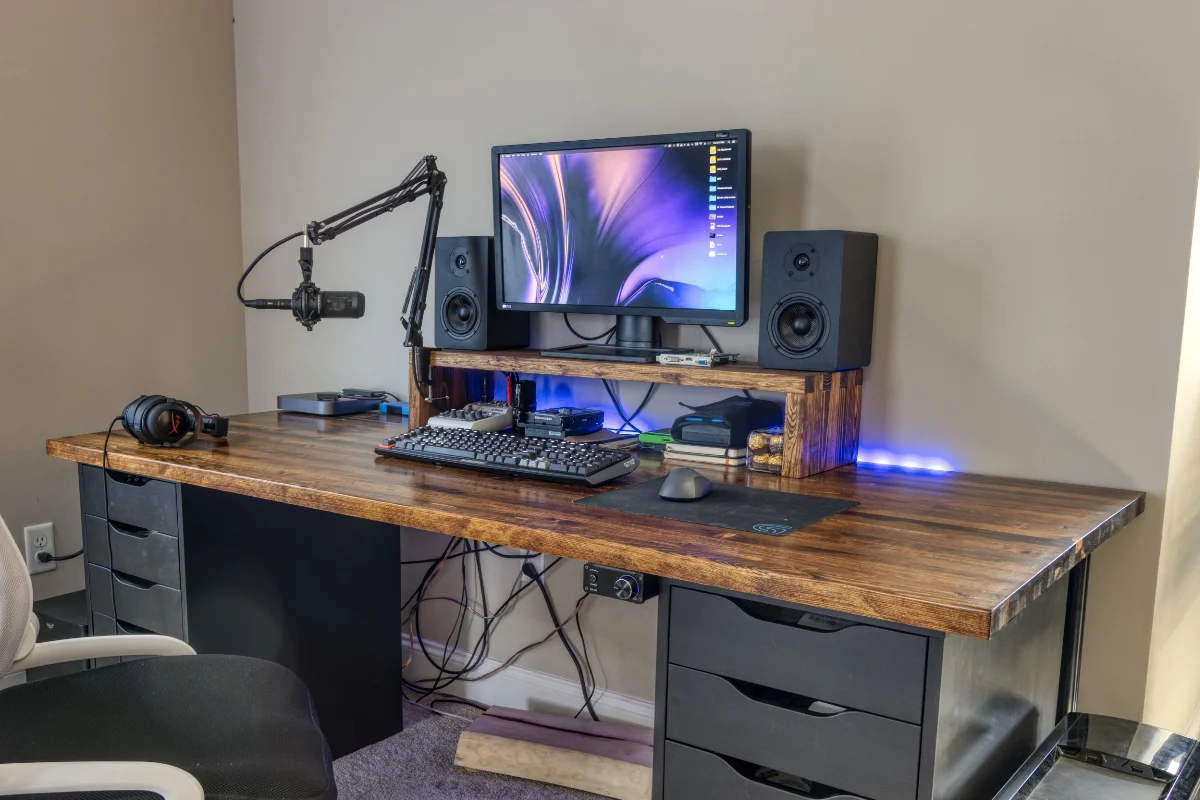 Yes, gaming on the Mac sound like an oxymoron since Mac is not known for gaming because of a myriad of factors. Most AAA games are not on macOS. Apple decision to drop support for OpenGL in favor for their in-house solution Metal pushes developers away from a premium platform that has a small user base. Macs premium price with limited upgrade potential to include your own graphic cards pushes more people away. Unlike Windows where Microsoft allows manufacturer to write their own drivers, Apple prefer to work with manufacturers to write their own drivers. Some manufacturer does not see eye to eye with Apple methods and the relationship deteriorate to the point Apple refuse to work with such manufacturer. This is the case with Nvidia. That's basically 80% of the discrete GPU market.
However, there are few things that are changing that will make gaming on the Mac a viable proposition. Firstly, contrary to popular belief, Apple places an important emphasis on gaming. Just not on the Mac. In fact, gaming is so important to Apple that by revenue, Apple is one of the top five gaming companies in the world. It is just all the gaming is done on the iPadOS and iOS platform where Apple has it's monopolistic control through the App Store and in-app purchase cut. Secondly, with the advent of the M-series chip, iOS and iPadOS apps is now natively supported. There are demos on iPadOS games being played in macOS, although right now the problem is in the interface between a mouse base interaction to a touch based interaction.
So the bottom line is, you can game on your Mac, there's a lot of games from the iOS / iPad platform to play from and this will give incentive to AAA game studios to port games to the Mac.
So gaming on the Mac will require a good monitor, even better mouse and keyboard inputs and a decent speaker. Having a single monitor would be enough in most scenarios but having an ultra-wide can give a more immersive experience.
Streamer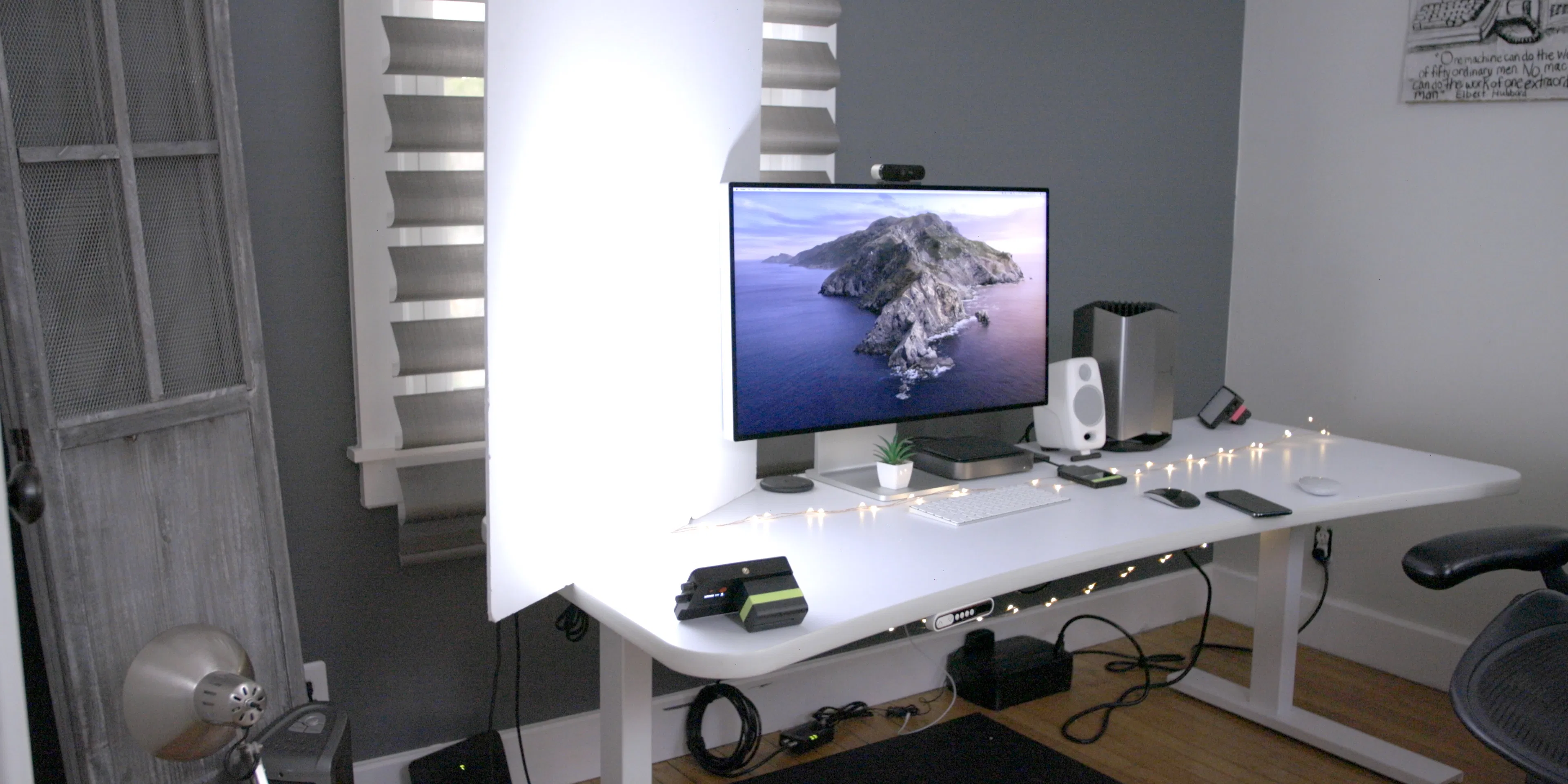 Most streamer setup are like gaming setup as most of the streamers around social media are gamers. One major difference is they have additional equipment to record their sessions. Part of the streaming equipment is a video camera to capture video, mics to capture their speech and lighting equipment to ensure they look good. Chair is optional. They might have additional screens to help visualize their session and also to monitor chat streams.
Music Producer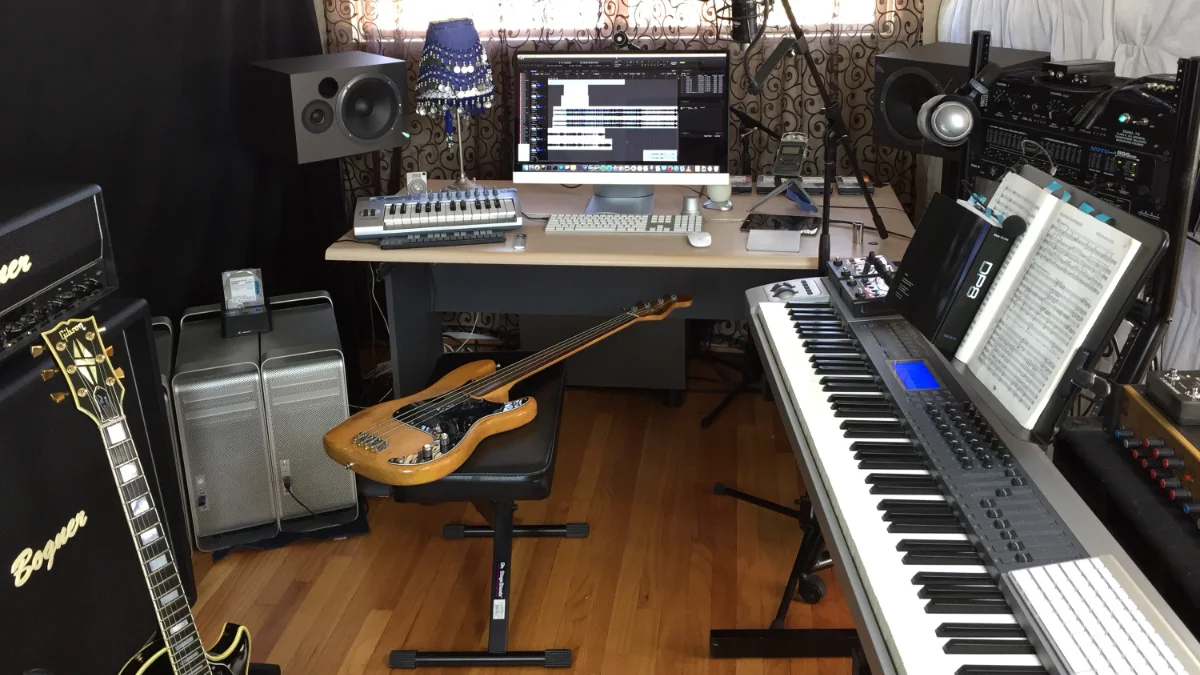 Traditionally you would need a powerful workstation to use DAW (Digital Audio Workstation). Music mixing seems to be just making some noise business, but when you start to add all the tracks, the plugins and the effects to make the music, the CPU resources they consume will be fairly significant. A video below shows a professional music producer running a project with over 1000 plugins and the M1 Mac Mini performed flawlessly. This kind of power is simply not possible in the previous version of the Mac Mini. Of course, in the Music Producer Mac Mini, the monitor screen is not important, but the monitor speaker is very important for the music producer.
Video Producer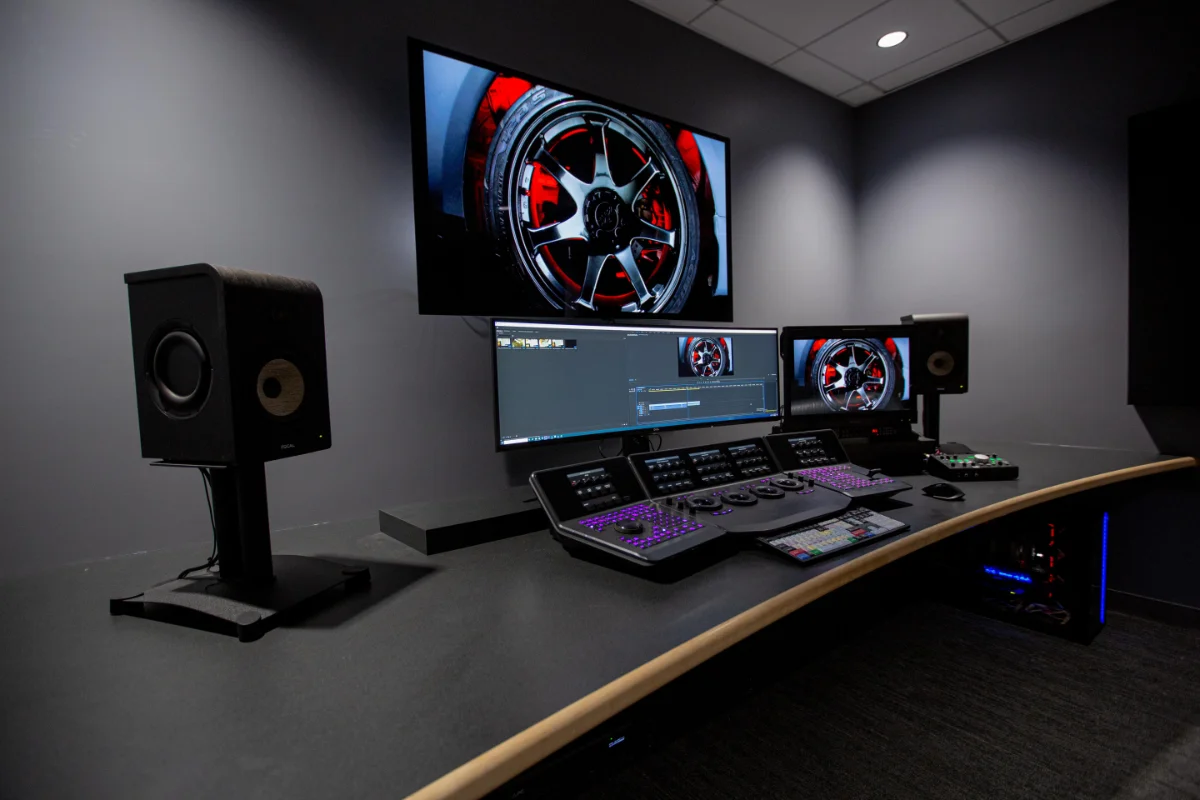 For the video editor / producer / colorist, two of the most important features of the workstation are color accuracy and sound accuracy. This is because to ensure that your final product quality is the best it can be, your editing station must give the most accurate results. While you can easily spend $30,000 for a reference monitor, we will not put such a recommendation, because if you are in the market for such a monitor, you'll be shopping for a Mac Pro instead of a Mac Mini. Instead, we will focus on a workstation that is decent for Youtube which means a modest budget by studio production standards.
Developer / Programmer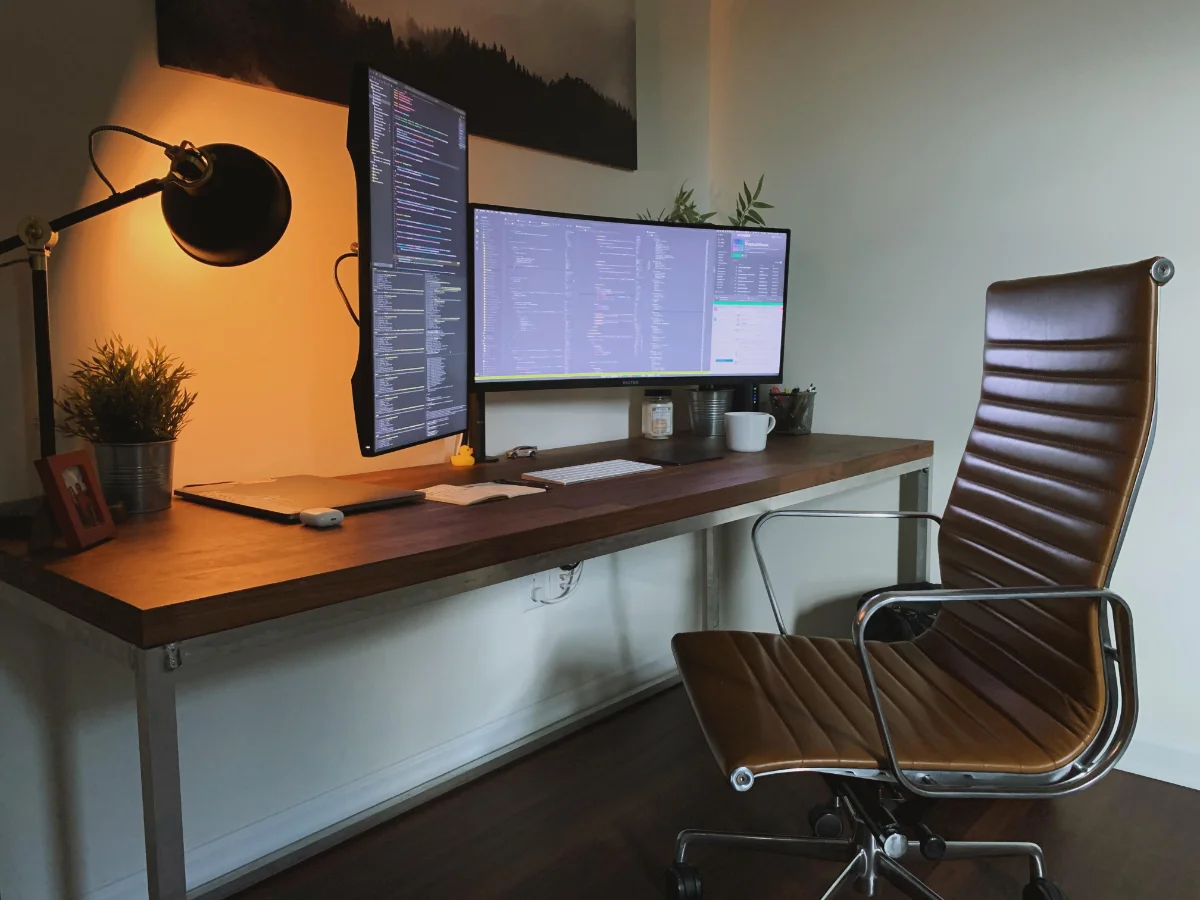 Now, finally, we come to the place where it started: the developer's desk. The developer's station is where all the magic happens. Without developers, all the tools might not exist. The developer might not be the best videographer, producer, artist, gamer or writer, but without developers, all the tools that the later wouldn't exist and all the artisan, visionaries and producers could not make their greatest works. For a developer, the best assets are a large screen or two screens, one which is in a vertical orientation, a decent powerful computer and quiet headphones for concentration.
Now here's a question of why develop on the Mac when Windows or even Linux would do the job. First, you develop a macOS application, you will need Xcode which is only available on the macOS. Mac Mini would be the cheapest entry into macOS development. While there are cross-platform solutions that can do both Windows and macOS, a prudent developer would still need to test the application on the actual platform and the legal way to get it is through Mac Mini.
Home Server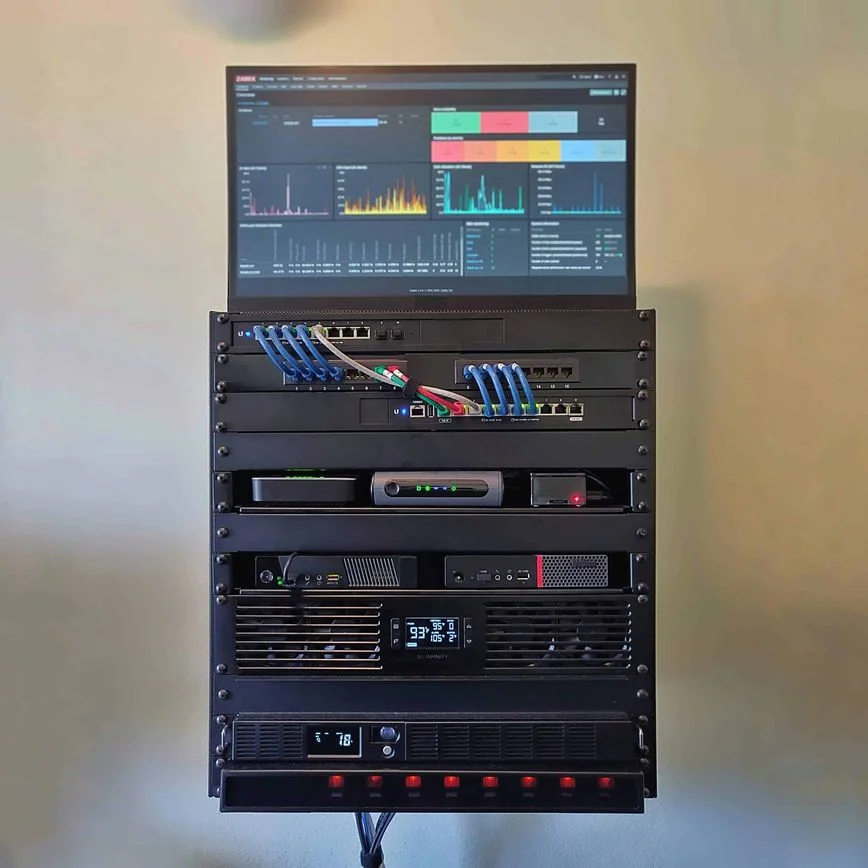 Mac Mini, despite having a very small form factor, packs quite a punch. From the base of M1 (or soon to be M2) SOC to potentially having M1 Max that can compete with high end laptop graphics, the Mac Mini is suitable to act as a home server / small render farm for your project.
Although not designed to be rack mounted, there are kits that allow you to put around two Mac Mini devices in a 1U rack space. Attach a monitor on a network rack and that monitor to the Mac Mini, you'll have yourselves a live network monitoring tool. Or a render farm, or a video surveillance monitor.
The point is that the Mac Mini form factor and power-to-space ratio is so high that you can use it as a server solution. In case if you are wondering how to setup your home network to go with your brand new server, here is a guide to go with that.
Conclusion
Now there you have it, some idea in how to customize your Mac Mini to best fit what you are doing. Mac Mini despite being the smallest, and cheapest Mac available, it's also the most versatile because you can basically plug things in and make it your own. If you have any ideas about what is the perfect build in what you do, please share your thoughts with us.
Explore other articles in this series
Macbook Pro Setup Guide: From Noob To Pro-Pro
With new MacBook Pro in your hand, everything in your horizon is available for your taking. Complete your MacBook Pro setup with these recommended accessories to complete your indispensable tool
iPhone 13 Setup Guide
The most powerful iPhone by Apple is here and this is a guide to make it even more powerful and useful
Plug
If you come as far as here, thanks for reading. You can get the actual Mac Mini or other Macs at my Amazon affiliate links.
Support this free website by visiting my Amazon affiliate links. Any purchase you make will give me a cut without any extra cost to you
Accessories:-
Wireless earphones / headphones:-
Buyer's Guide:-
Mac Mini vs iMac: Which one is the right one for you?
They might only share the same chip, the same basic specifications and capabilities, but there's no denying that they are completely different product for different people, but at the same time have big overlaps.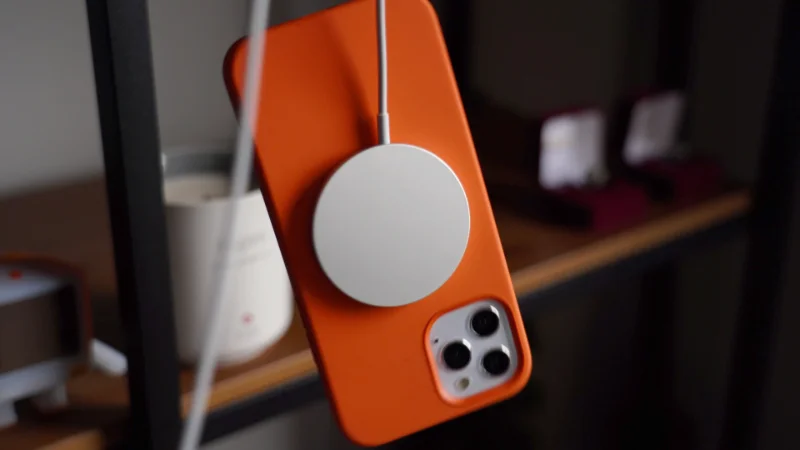 Online IDEs Compared
With everything going to the Internet, it will be just a matter of time before the tools to build the Internet will go the same way.
Tags:
mac mini
,
setup guide
,
how-tos
,
mac
,