Table of Contents
One of the most anticipated Mac transitions from Intel to Apple Silicon would be Apple's ultimate expression of the Mac: the Mac Pro. Since the introduction in WWDC 2019 to its release in late 2019 to today, there are many supporters and detractors of the Mac Pro. Some say that it is unnecessary, expensive and over engineered. Others lauded for its expandability and usefulness.
We are here to support the notion that while the Mac Pro is a niche and expensive product, it is a necessary tool for professionals to do the work. We will also show you that despite that it can go up to $50,000, that price tag is quite a bargain for the tools that actual professionals would use.
How to spec the Mac Pro
At first glance, nothing in the $5,000 entry level Mac Pro gives you something to shout about. That $5,000 entry level Mac Pro is just a stepping stone to where you wanted. Most professionals that bought the Mac Pro would specify it to their needs like adding a fiber-optic network card for SAN or fiber connection, a custom sound card, upgrading the RAM and processor down the road. Usually, if you intend to use a Mac Pro, we recommend upgrading the RAM, then the processor and finally the graphic cards
Base, Recommended and Top Specs for the Mac Pro

| Spec | Base | Recommended | Max |
| --- | --- | --- | --- |
| CPU | 8-core Xeon-W | 16-core Xeon-W | 28-core Xeon-W |
| RAM | 32 GB | 192 GB | 1,536 GB |
| Internal Storage | 256 GB | 2048 GB | 8192 GB |
| Grahpics | AMD Radeon Pro 580X | AMD Radeon Pro 6900X | 2x AMD Radeon Pro 6900X Duo |
Additional Items
In your production, the Mac Pro might be the star in the show, but do not discount the supporting cast. Just like in a play, the main star will usually interact with the supporting cast which in the end, elevates the quality of the main character. Things like external storage array, tape backup, a network switch that have power-over-ethernet to helps connect you to other devices in your production.
Also, don't forget the peripherals like your custom keyboard and mouse. Although the Mac Pro comes with a sleek space gray Magic Keyboard and Magic Mouse, the custom keyboard game is definitely something next level. Furthermore, getting a good monitor to show what power of that graphic card is also a must. This might not sound obvious, but do consider investing in a very good desk and chair combo. Paying extra for a good chair today will save you thousands of dollars in chiropractor fees in the future. We will not always be in our 20s with a good body, so it's best to invest in the future now.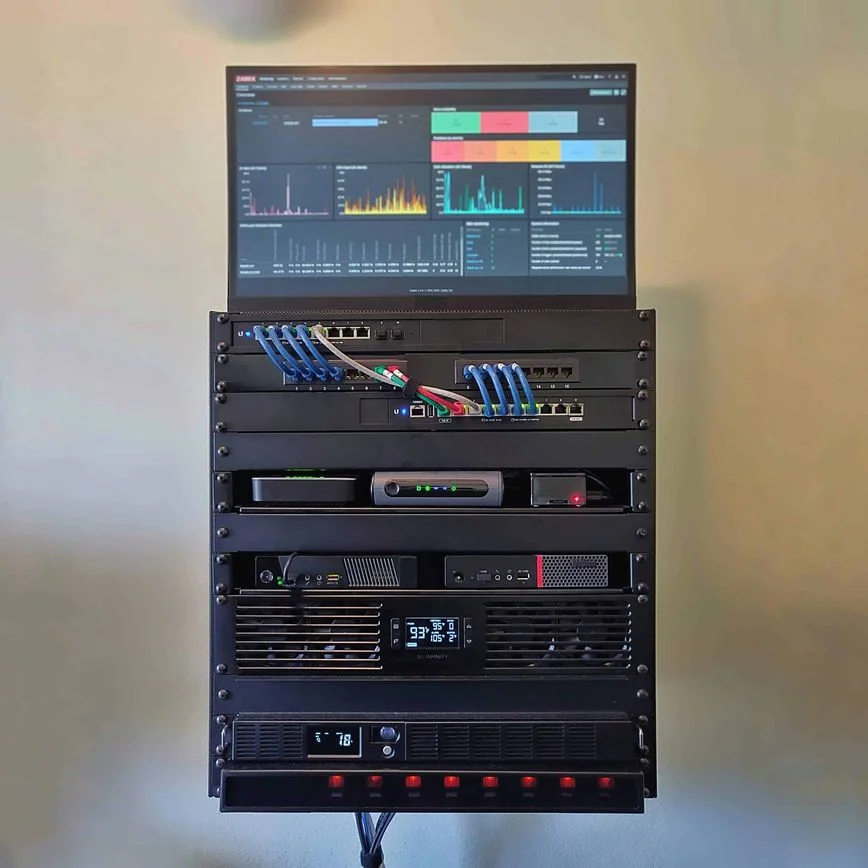 Configuration
Low
High
Chair
Herman Miller Embody ($1,200)
Herman Miller Aeron Chair ($1,200)
Monitors Screen + Arm
32" Apple Pro Display XDR ($5,894) + Apple VESA Mount ($209) + Ergotron Arm (single) ($335)
2x 32" Apple Pro Display XDR - $5,849 + Apple VESA Mount + Ergotron – LX Dual Monitor Arm ($375)
USB-C Dock
SanDisk Professional - PRO-Dock 4 ($500)
Anker Docking Station ($260)
Keyboard + Mouse
Keychron Q1 + Logitech MX Master 3 ($99)
Drop CTRL High-Profile Mechanical Keyboard ($295) + Logitech MX Master 3 ($99)
External Storage
HPE StoreEasy 1460 32TB SATA Storage ($8,309)
Lenovo ThinkSystem DE4000H ($5,099) + 24x Samsung MZ7LH7T6HMLA 7.68 TB ($1,302)
Tape Backup
HPE MSL2024 ($2,365) + HPE Storeever MSL 30750 Drive ($3,750)
Network Switch
CISCO DESIGNED Business CBS350-24XS ($2,169)
Cisco SX350X-52 52-port POE switch ($4,999)
Video Production
In making videos, there are a lot of steps to make high quality content. The videos need to be edited to form the story, effects might later add in to add the realism and color might be corrected to put the mood of the video. Each step of the way has slightly different equipment that is specialized for that step.
Now there is also a production that is very taxing and time is literally money: live production. It used to be big game shows and live comedy shows, today everybody with a camera can do a livestream and a podcast. A big live action production which involves several colorful characters will require a good setup in order to capture the moment in a crisp and vibrant manner.
Streaming setup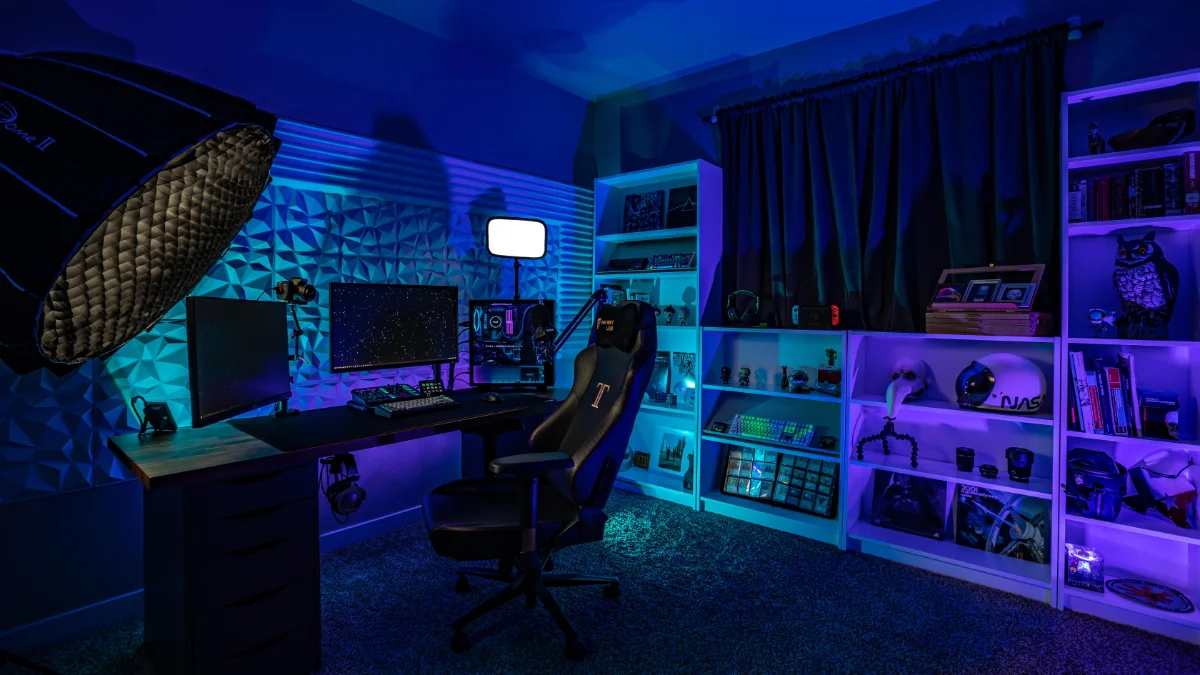 | Configuration | Low | High |
| --- | --- | --- |
| Camera | Panasonic AW-UE4KG - $889.95 - Amazon USA | Panasonic X1500 - $1,697.00 - Amazon USA |
| Capture Card | Blackmagic Design Web Presenter HD - $495.00 - Amazon USA | Matrox Monarch HDX - $1,295.00 - Amazon USA |
| Switchers | Roland V8-HD - $1,395 - Amazon USA | Blackmagic Design ATEM Television Studio Pro HD - $2,295.00 - Amazon USA |
| Audio Control | Zoom LiveTrak L-8 Podcast Recorder - $449 - Amazon USA | Rode RODECaster Pro - $598 - Amazon USA |
| Microphone | Rode NT1 Condenser Microphone - $349 - Amazon USA | Shure KSM32/SL - $549 - Amazon USA |
Editing Setup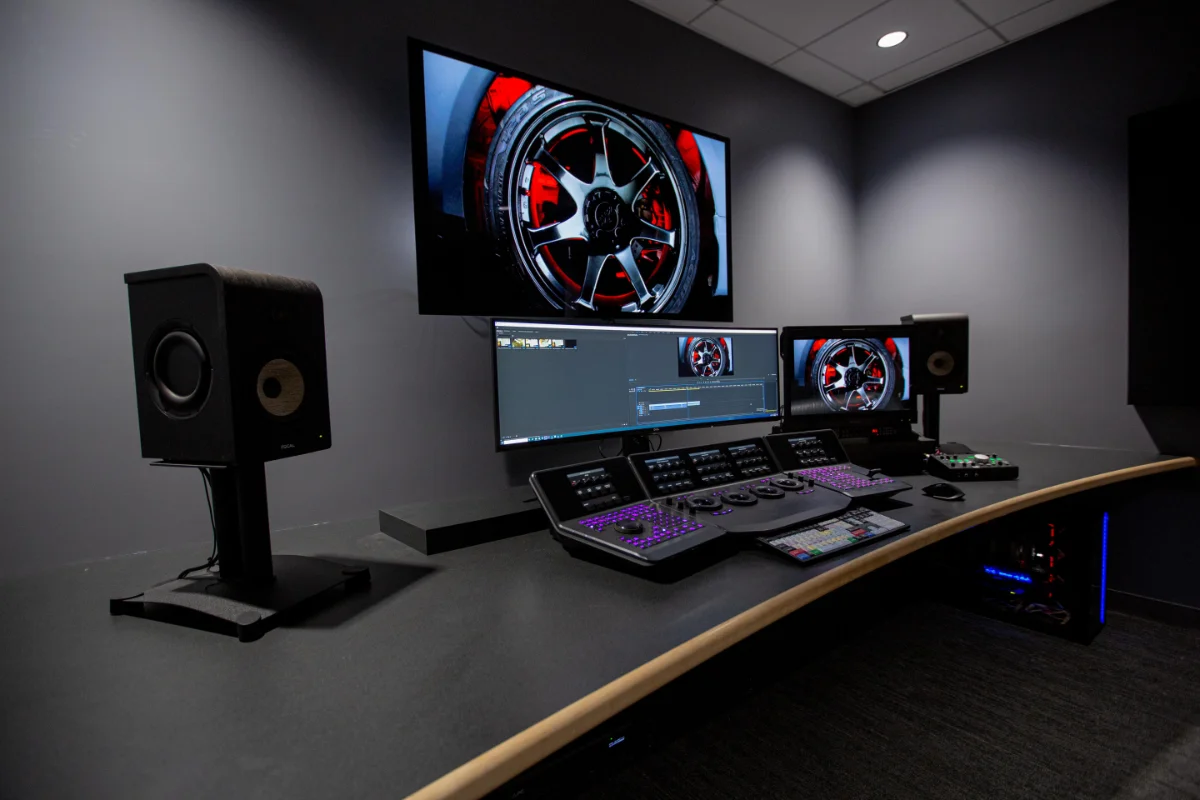 Configuration
Low
High
Monitor
BenQ SW271 27 Inch 4K HDR - $1,099 - Amazon
ASUS ProArt PA329C 32" 4K - $1,385 - Amazon
Reference Monitor
Sony BVM-X1800
Sony BVM-HX310
Console Panel
Blackmagic Design Davinci Resolve Mini Panel - $2,049 - Amazon USA
Blackmagic Design DaVinci Resolve Advanced Panel - $29,995
Keyboard
KeyChron K2 Custom + FCP Keycaps - $100 - Amazon USA
Speakers, Monitor
Adam Audio A7X - $750 - Amazon USA
Genelec 8050B - $xxx - Amazon USA
DAC
Universal Audio Apollo Twin X DUO - $1,099 - Amazon USA
Universal Audio Apollo x4 Heritage Edition - $2,299 - Amazon USA
A streamer setup guide.
Music Production
With the advent of Digital Audio Workstation (DAW), many people would think having a laptop and punch some numbers, music would come out. In a way that is true, but to get the sound that is as unique as you, you do have to invest in a number of equipment to get the best sound from you. In some studios, the equipment can go from several thousands to tens of millions of dollars, so a $50,000 Mac Pro to manage all the amplifiers, mixers, sound effects generator, synthesizers and equalizers is just a drop of the bucket.
Music Producer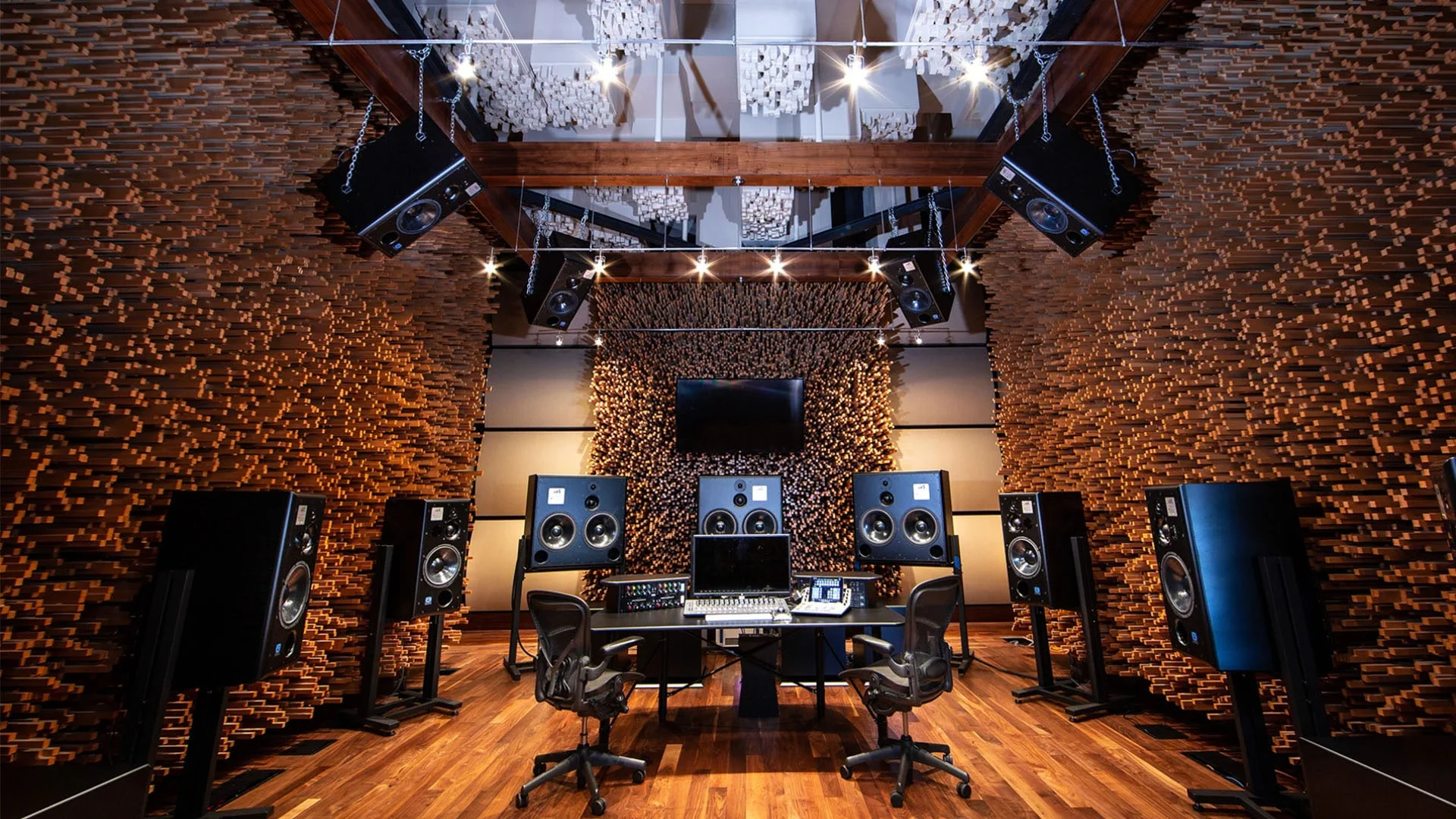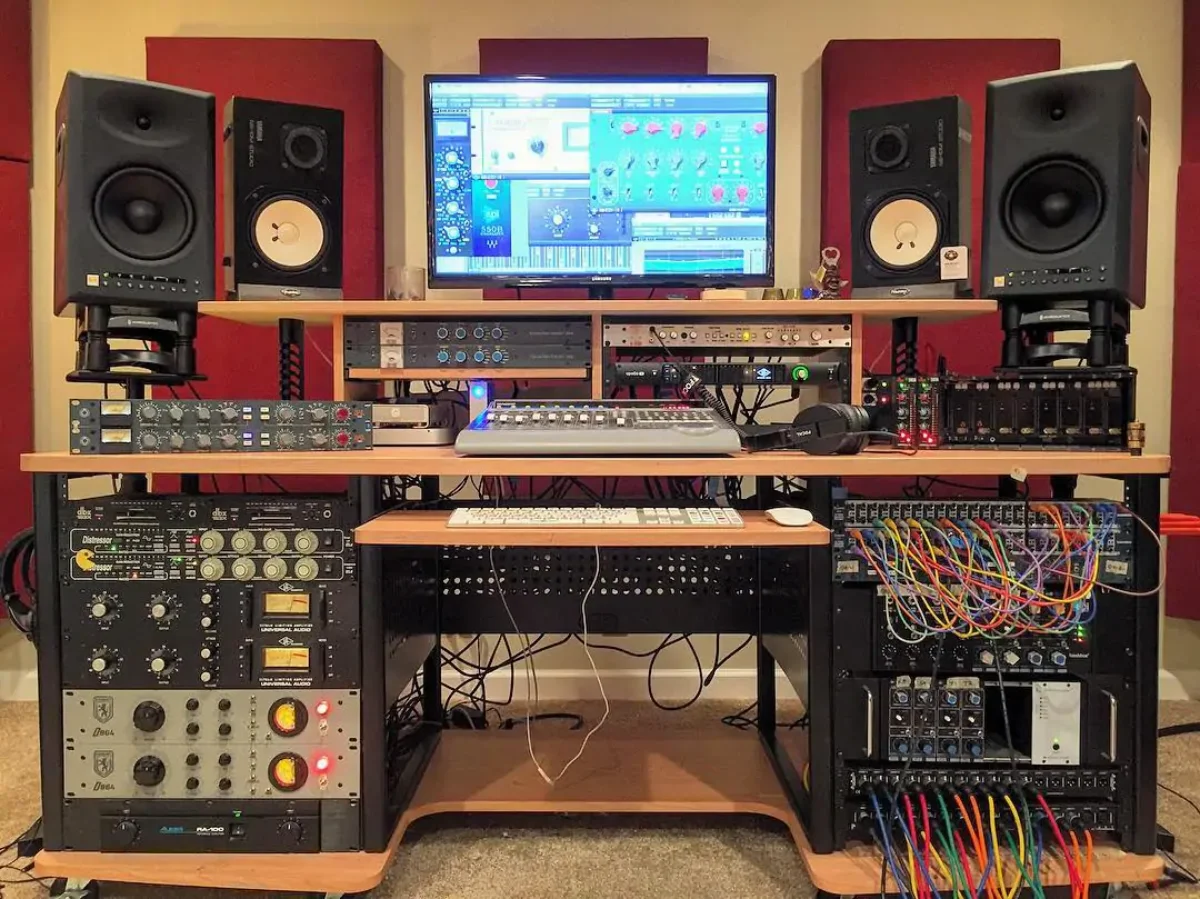 | Configuration | Low | High |
| --- | --- | --- |
| Midi Console | Dave Smith Instruments OB-6 - $3,099 - Amazon USA | Moog One - $8,000 - Amazon USA |
| Audio Interface | Avid Pro Tools MTRX - $4,999 - Amazon USA | Universal Audio Apollo x16 Heritage Edition - $4,499 - Amazon USA |
| Mixer Console | Soundcraft Si Expression 3 - $2,600 - Amazon | Allen & Heath SQ-6 Digital Mixer - $4,799 - Amazon |
| Recorder | Zoom F8 MultiTrack Field Recorder - $999 - Amazon USA | TASCAM DA-6400 - $3,499 - Amazon USA |
| Studio Monitor | ADAM Audio S3V - $3,899 - Amazon USA | Neumann KH 420 - $4,995 - Amazon USA |
| Effects | Gamechanger Audio Plasma Rack High Voltage Distortion Module - $1,499 - Amazon USA | Moog Vocoder 16-Channel Vocoder - $X - Amazon USA |
| Amplifier | Martin Audio iKON iK81 - $X - Amazon USA | Yamaha PC412-DI 4-Channel 1200 Watts Power Amplifier - $4,935 - Amazon USA |
A multi-million dollar setup making the best music in the world. And there's a Mac Pro somewhere there.
Photography
For most, having a decent laptop like the MacBook Pro with the M1 Pro or M1 Max is enough to do the job right, but for the top tier professionals who demand the best, who's prop budget per session is equal to a starting Mac Pro, having a Mac Pro is an essential tool for the job. If you are covering a live sports event with streaming multiple photographers to sell to news organizations, then the Mac Pro is simply a tool in an array of tools for the job.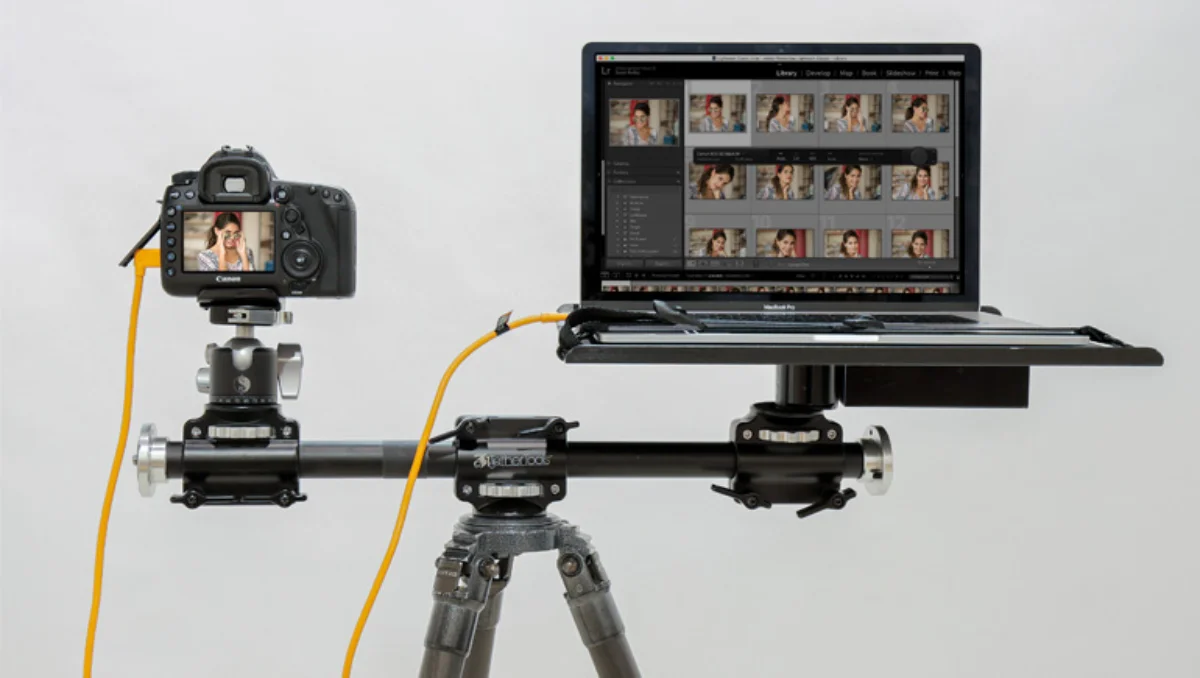 Configuration
Low
High
Camera Body
Fujifilm GFX 100 - $8,295 - Amazon
Hasselblad 907X 50C - $6,399 - Amazon USA
Lens
Fujinon XF50mmF1.0 R - $999 - Amazon USA
Hasselblad XCD 65mm f/2.8 - $2,750 - Amazon USA
Trigger
Profoto Air Remote - $439 - Amazon USA
Studio Strobe
Profoto D2 Duo 500/500 - $3,895 - Amazon
Profoto B10X Plus Off Camera Flash Duo Kit - $4,545 - Amazon USA
Tripod
Manfrotto MT057C4-G - $1,154 - Amazon
Manfrotto 806 Mini Salon 190 Camera Stand - $1,399 - Amazon
Wall mounted backdrop
LB 4-Roller - $360 - Amazon
Fotoconic 3 Roller Motorized Electric Wall Ceiling Mount - $300 - Amazon
SoftBox
2x Profoto 25471 - $459 - Amazon USA
2x Profoto 254705 - $599 - Amazon USA
A typical well-equipped studio setup.
Developer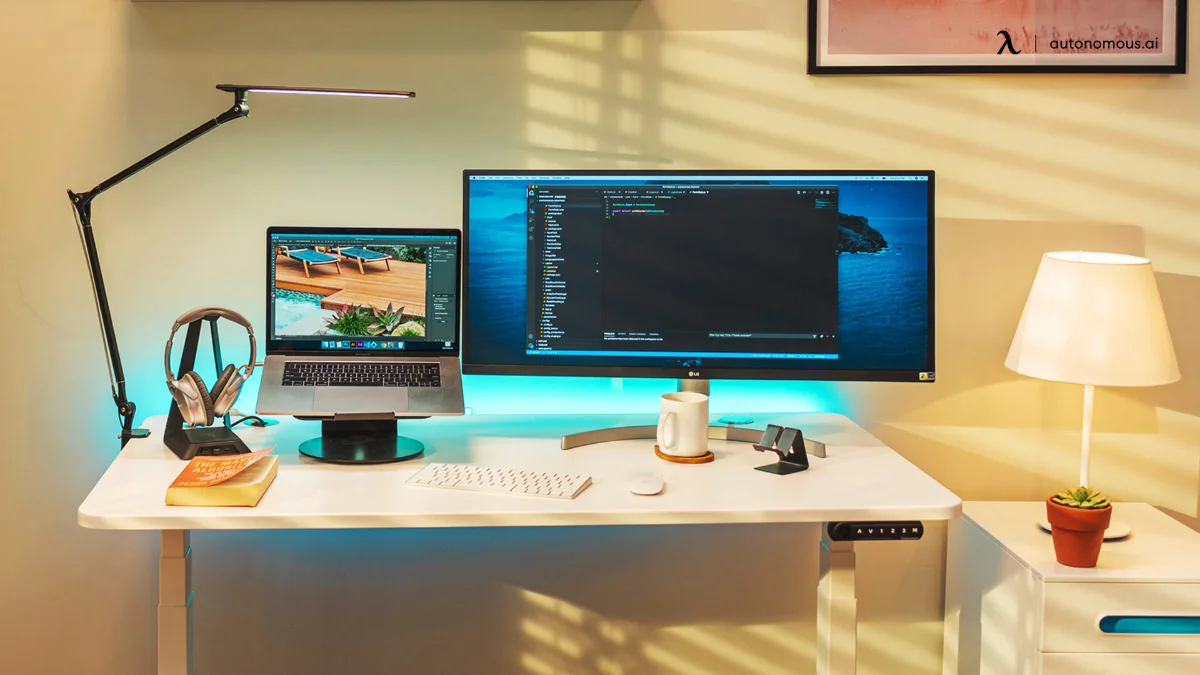 Let's not forget the developers, the programmers and the architect. The people who are behind the scene build tools and programs for creators. They are they creator's creators, the one who could make things happen. For this, they need to be in focus, being one with the Mac Pro. The best chair to support the body and a good pair of headphones to seal the world so the mind can focus. Of course, nothing but the best tools to manipulate the computer: the best keyboard, mouse and monitor combo.
Conclusion
There you have it. Mac Pro is the most versatile tool Apple ever made. It is priced so high because i) Mac Pro is a tool; ii) Mac Pro customers has a budget for their tools and willing to spend money to get the best tool; iii) When time is literally money, most customers that bought the Mac Pro can recover financially within months, if not weeks from getting the Mac Pro. iv) it will last: Even when Apple is still selling the trash can 2013 Mac Pro in 2018, people are still getting it for work stuff.
This setup guide will be updated from time to time when we expand with what people do with their Mac Pros, so watch this space regularly.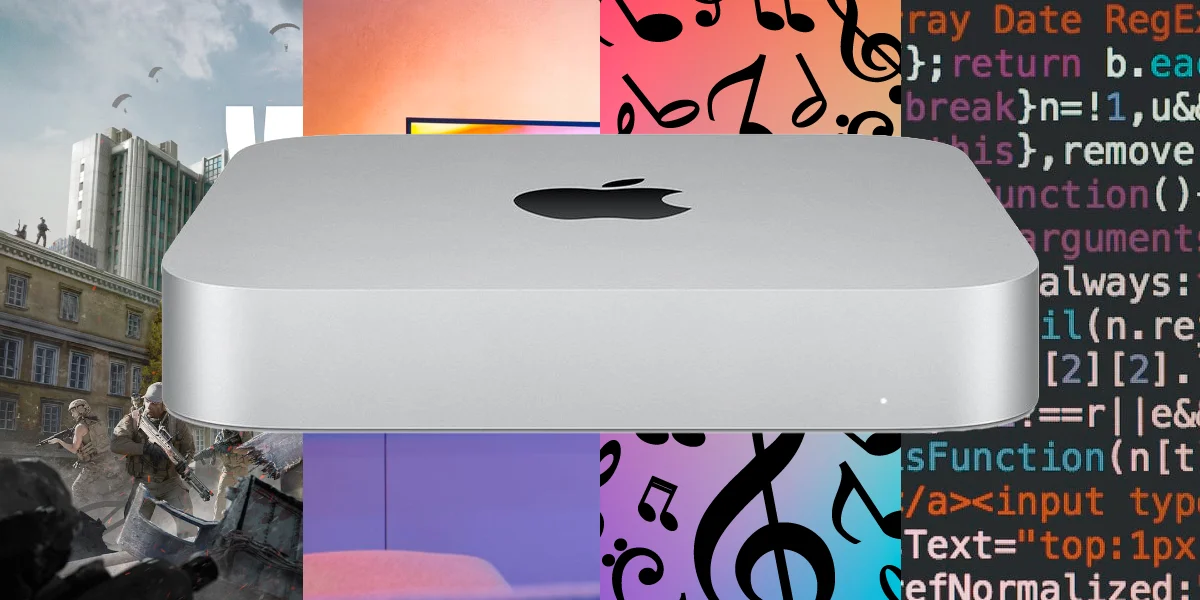 Mac Mini Setup Guide from Noob to Pro
The absolute unit of computing called the Mac Mini is both powerful and versatile. This is a guide to help you setup your Mac Mini to get the most out of it
Christmas 2021 Gift Guide
'Tis is a season of giving. A small suggestion list to give your loved one, friends and family. Updated daily until boxing day.
Online IDEs Compared
With everything going to the Internet, it will be just a matter of time before the tools to build the Internet will go the same way.
Tags:
mac pro
,
mac mini
,
setup guide
,
how-tos
,
mac
,