One of Apple's greatest moves in recent years was Apple's decision to move away from Intel processors for the Mac and transition to their own solution called Apple Silicon. The masterstroke is not only that we have new powerful Macs, Apple manages to streamline their entire technology stack to their own solution, which is uniquely Apple. Now, we are at the final legs of the transition, the Mac technology stack has become clearer than ever, but there are gaps that need to be answered. Say we have a certain amount of budget to buy a Mac, which is the better value proposition: a mobile MacBook Pro or a Mac Studio? What do we lose when we go mobile. What do we give up when we take the Mac Studio path? As we go up with our budget, does the pathway become clearer or even more blurred?
What is interesting about Apple pricing strategy is that you have multiple choice at each price point. If your budget of a computer is at $2,000, you have the base Mac Studio or the case MacBook Pro. If your budget is at $4,000, you have the M1 Ultra Mac Studio or a highly specced 16" MacBook Pro. All are perfectly great computers, but which one gives the most bang for your buck?
Executive Summary:
At $2,000 you have the option to either buy a base Mac Studio or a base MacBook Pro, both have their plus and minuses
At $4,000 you have the option to either buy a "base" M1 Ultra Mac Studio or a highly specced 16" MacBook Pro with M1 Max chip
The base Mac Studio gives you a more powerful chip, more ports, better thermals and more modularity than the base MacBook Pro. You sacrifice having mobility and other top notch peripherals like the Retina Display, speakers, keyboard and trackpad.
The base MacBook Pro has one of the best screens on a laptop, the best speakers in a laptop and a very good keyboard and trackpad. However, the M1 Pro is a very neutered chip as only 8 out of 10 compute cores is activated and 14 out of 16 graphic cores is activated
Compare this with the base Mac Studio where all 10 compute cores is activated and 24 out of 32 graphic cores is activated
Port portability is where the Mac Studio is king. The Mac Studio has 4 Thunderbolt 4 ports, 2 USB-C ports, SD slot, 2 USB-A port, HDMI port, 10 Gigabit ethernet port. Meanwhile, the MacBook Pro only has 3 USB-C ports, HDMI port and an SD card slot.
Thermal performance is another consideration. Tests has shown that the M1 Max performs better on the Mac Studio compared to MacBook Pro because of thermal throttling.
At $4,000, you can have a fully specced 16" MacBook Pro M1 Max with 1 TB of storage and 64 GB of memory. Compare this with the base M1 Ultra Mac Studio where you also would have 1 TB of storage and 64 GB of memory but have 20 compute cores instead of M1 Max's 10 and 48 out of 64 graphic cores activated instead of M1 Max's 32 cores.
Key takeaway is if your workflow can't overload the M1 Max chip, then you probably do not need the M1 Ultra as single core performance is identical on both M1 Ultra and M1 Max.
The Base Mac Studio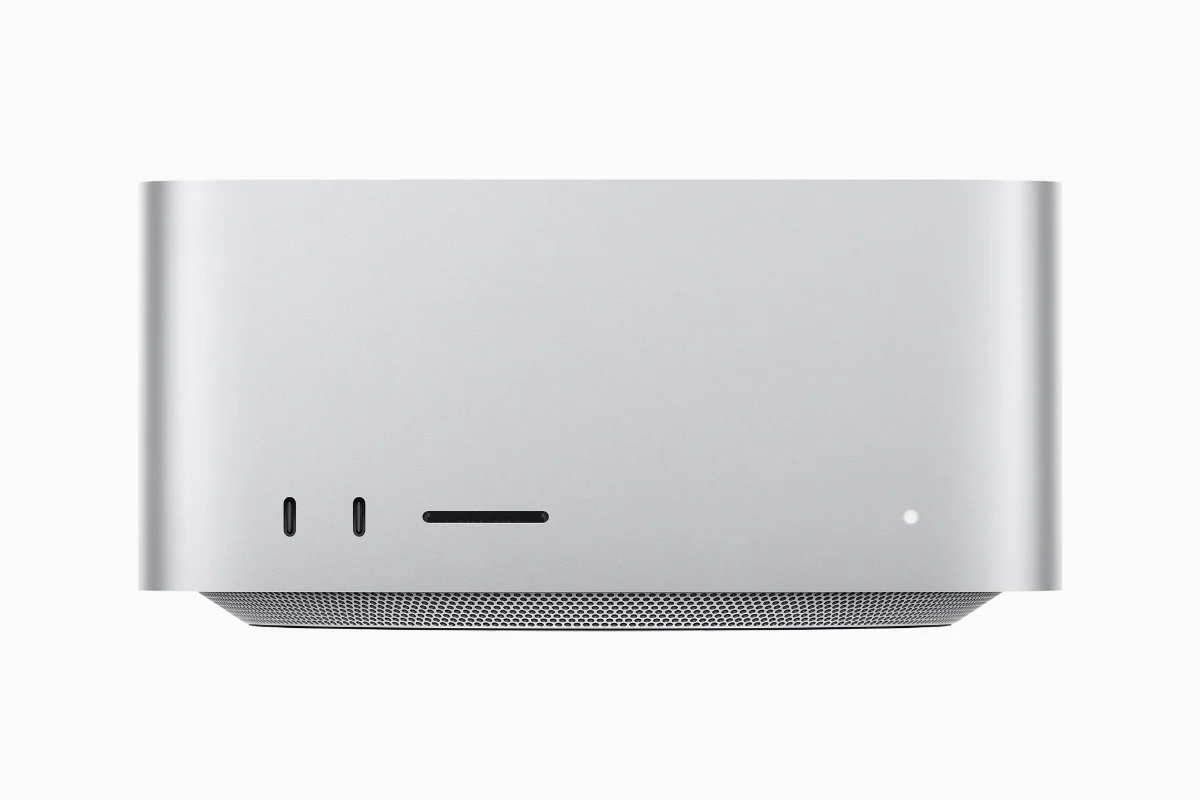 Mac Studio was unveiled during Apple "Peek Performance" March 2022 event. Mac Studio has many features that people like about the Mac. It has the versatility and foot print of the Mac Mini, the power and ports of the Mac Pro and the "modularity" of the MacBook Pro. It is basically Apple's rendition of "Mac Greatest Hits - Volume 1" and I quite like it.
At $2,000, you will get the base version of the Mac Studio. Base does not mean that you'll be shortchanged, but you get something with a punch: 32 GB of memory, 512 GB of storage, M1 Max with 10 computer cores and 24 of the 32 graphic cores activated, loads and loads of ports. Alas, you do have to bring your own keyboard, mouse and display but that is one of the beauty of having the choice: you can customize your peripherals to something uniquely you.

Mobility is something that you will have to compromise with the Mac Studio. But with a footprint that is the size of the current Mac Mini, this tiny cube can easily stuff inside your bag when traveling. If you do two points and each point has their own display, keyboard and mouse, shuttling the Mac Studio is painless.
The trump card for the Mac Studio is the heatsink. When the Mac is not constrained to a mobile dimension of a laptop form factor, Apple engineers have a freer hand to design the best thermal management design for a Mac. The result is a heatsink that is basically occupies half the volume of the Mac Studio and performance test shows that the M1 Max on the Mac Studio indeed perform better on long running task thanks to its large heatsink.
Modularity is one of the touted features during the presentation of the Mac Studio. Although you unable to upgrade the processor, memory or storage after buying the Mac Studio, there are 6 USB-C ports (4 of the is Thunderbolt 4), 2 USB-A ports, HDMI port, 10 gigabit ethernet port and a SD card slot ensures that you have enough devices to plug into the Mac Studio without the need for a USB hub.
Additional read: Mac Studio Setup Guide
The Base MacBook Pro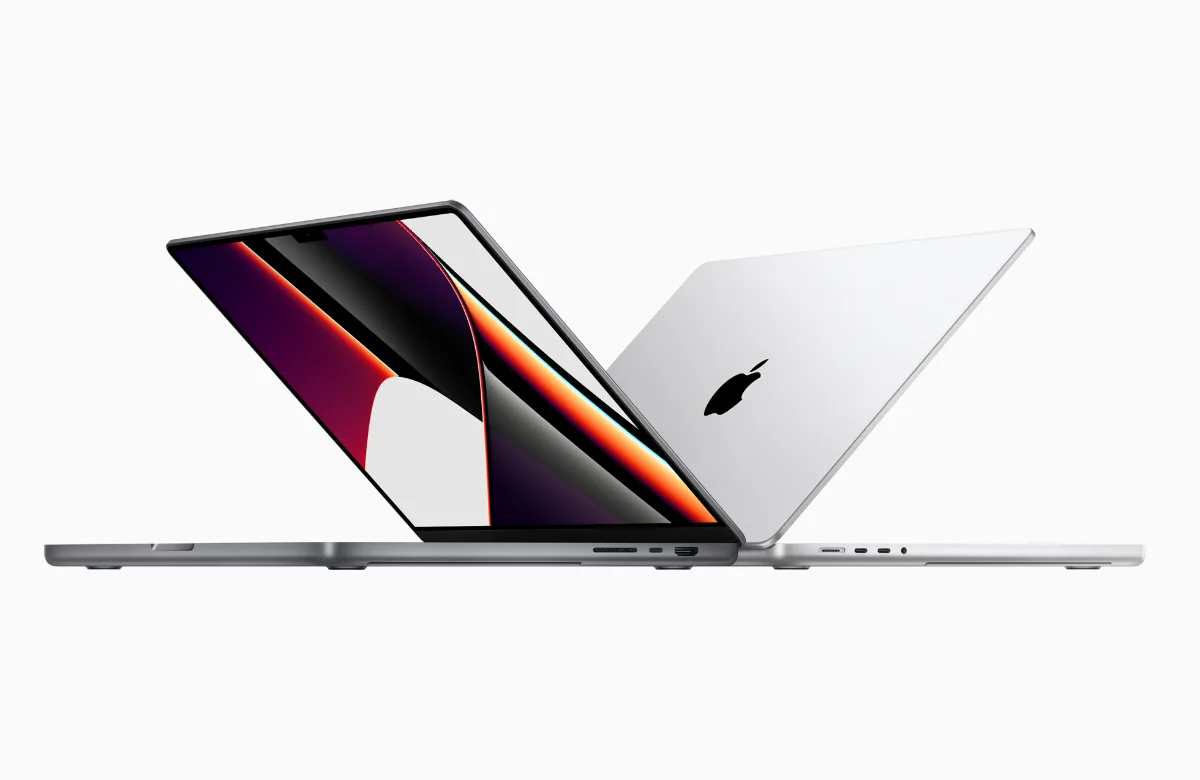 To date, the revamped and redesigned 2021 MacBook Pro is Apple's best laptop ever made, period. It is a marvel of engineering. Liquid Retina XDR display which is a mini version of the $5,000 Pro Display XDR. A keyboard that is actually nice to be touched on and a performance pack that rivals other high-end desktop.
Mobility is a key selling point of the MacBook Pro. MKBHD, a prominent YouTuber was famously known for hauling a full spec iMac Pro between events in California from his home base in New York. He declared that with the new MacBook Pro, he does not have to do that anymore as the new MacBook Pro is sufficiently powerful enough to meet all his needs.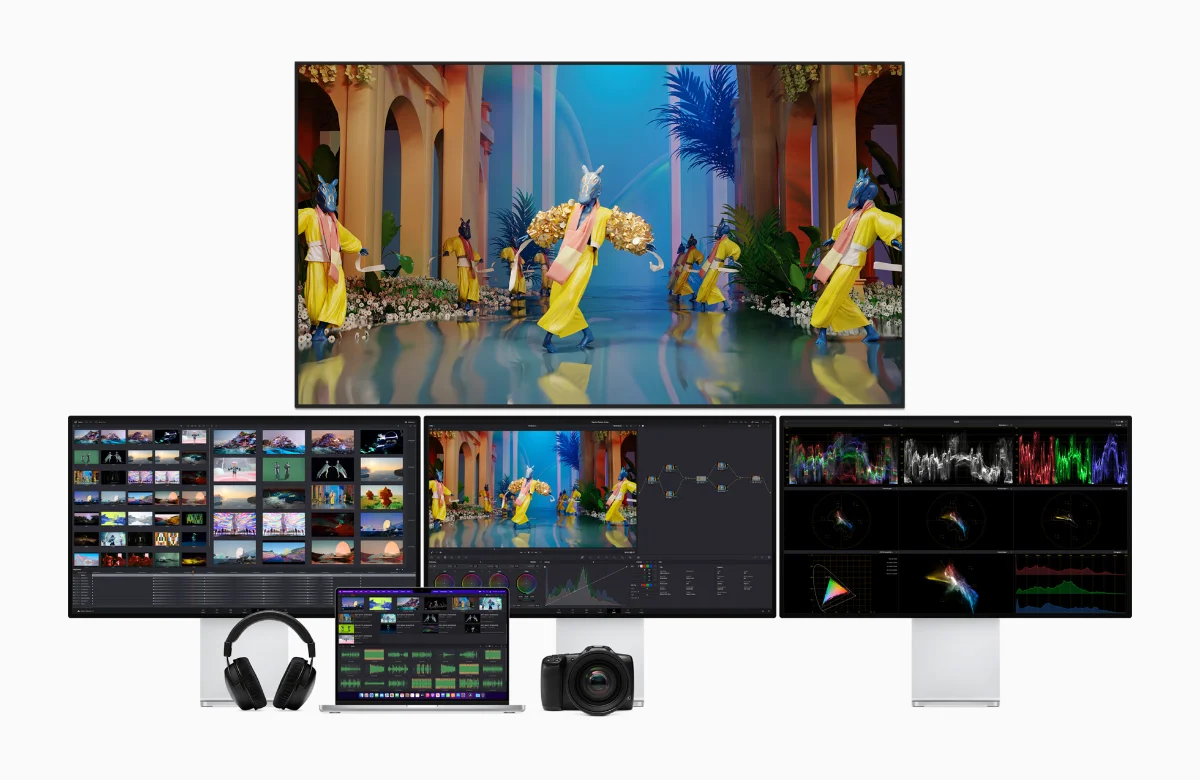 With a $2,000 entry price, you'll get the ultra mobile 14-inch MacBook Pro with the M1 Pro SOC, the first SOC introduced by Apple that is targeted at professionals. Granted, the M1 Pro is a neutered version of the M1 Max and the entry level MacBook Pro gets the binned version of the M1 Pro with only 8 of the 10 compute cores working and 14 out of the 16 graphic cores working. Even on the base Mac Studio, you will get the powerful M1 Max with all cores working but only 24 out of 32 graphic cores working, which is still a significant bump against the base MacBook Pro.
Despite having "only" a M1 Pro with binned cores, the base MacBook Pro is no slouch. You can have enough graphic power to drive dua 6K monitors plus a 4K TV, which equates to 25 million pixels 60 times per second. Even the base model MacBook Pro exceeds the most powerful Intel MacBook Pro in every metric, so in terms of upgrade, you have more power than ever before. Even the base M1 Pro MacBook Pro has more computing and I/O bandwidth than the most powerful Intel-based MacBook Pro.
The thermals in the MacBook Pro have been reworked and Apple did the right thing by ditching the "thinnest by any means necessary" mantra during the reign of Jonny Ive. Yet, despite Apple's best efforts, there's no way of cheating physics and a laptop is still a laptop. This means the thermal management cannot match a desktop like the Mac Studio. Thermal management is still good, but nowhere near the performance of the Mac Studio, which will cause the MacBook Pro to thermal throttle during long running tasks.
Additional read: MacBook Pro Setup Guide
The $4,000 question
When moving to the next tier at $4,000. This is where things get more interesting. At $4,000, you can get the "base" version of the M1 Ultra Mac Studio. However, when you spend $4,000 on a MacBook Pro, you have the full spec M1 Max chip and money to upgrade the RAM to 64GB and still have around $100 in change. You have the Retina 16" display, which is huge for a laptop, a good pair of quality speakers and a very good trackpad and keyboard. All these are absent from the Mac Studio at this price point. And further to boot, you can take the 16" MacBook Pro anywhere.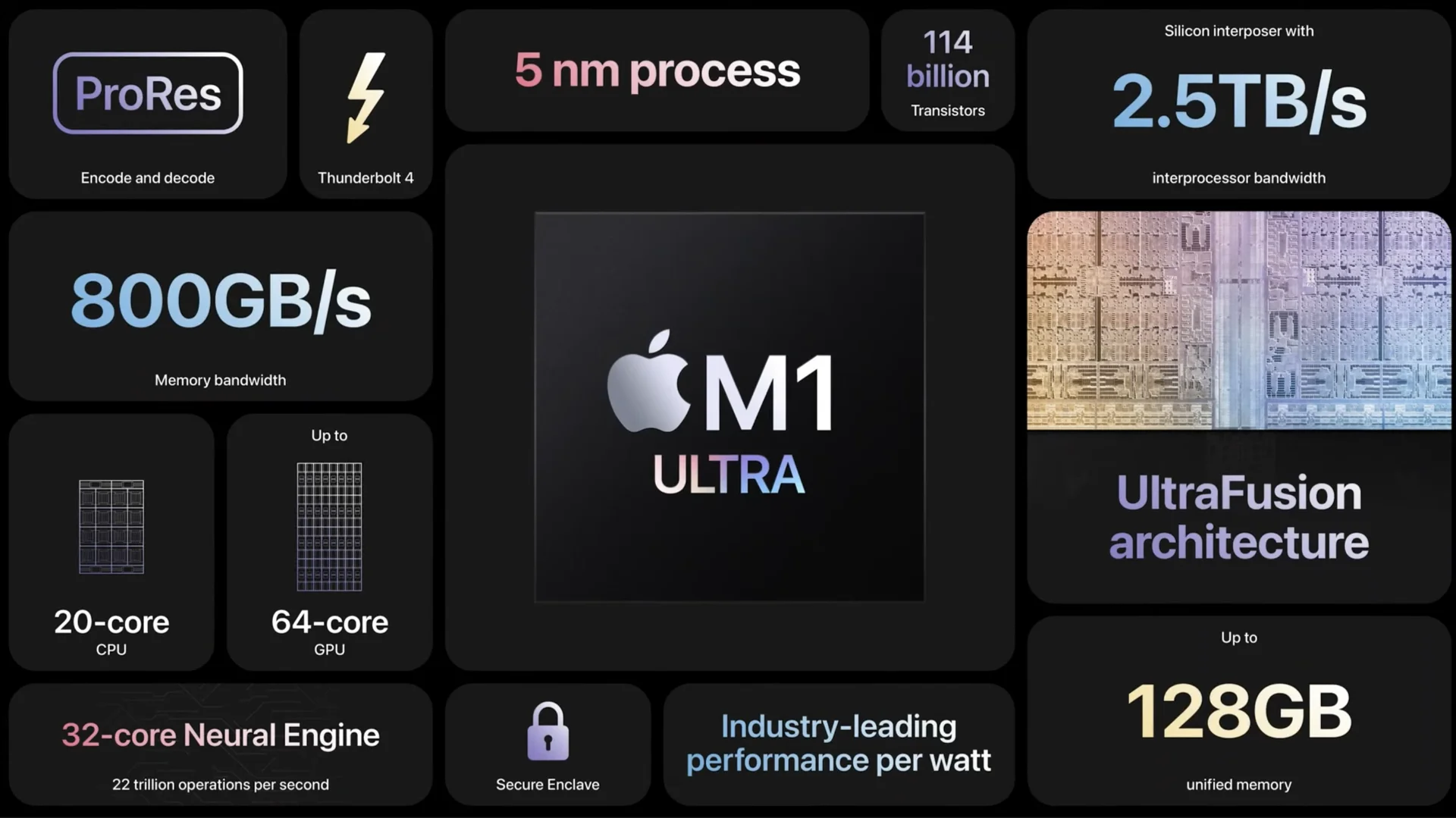 Here's a secret about the M1 Ultra. Yes, the M1 Ultra has more cores and engines than the M1 Max and M1 Pro. But, if you are not taxing the M1 Max performance, the M1 Ultra will not be any much faster. Single core performance is identical between the M1 Pro, M1 Max and M1 Ultra. If your application relies on a single core, it would not make any difference between a base spec MacBook Pro and a full spec Mac Studio. You will see the difference if you start adding more ProRes Streams on your Final Cut Pro or your application is taking advantage of the extra cores.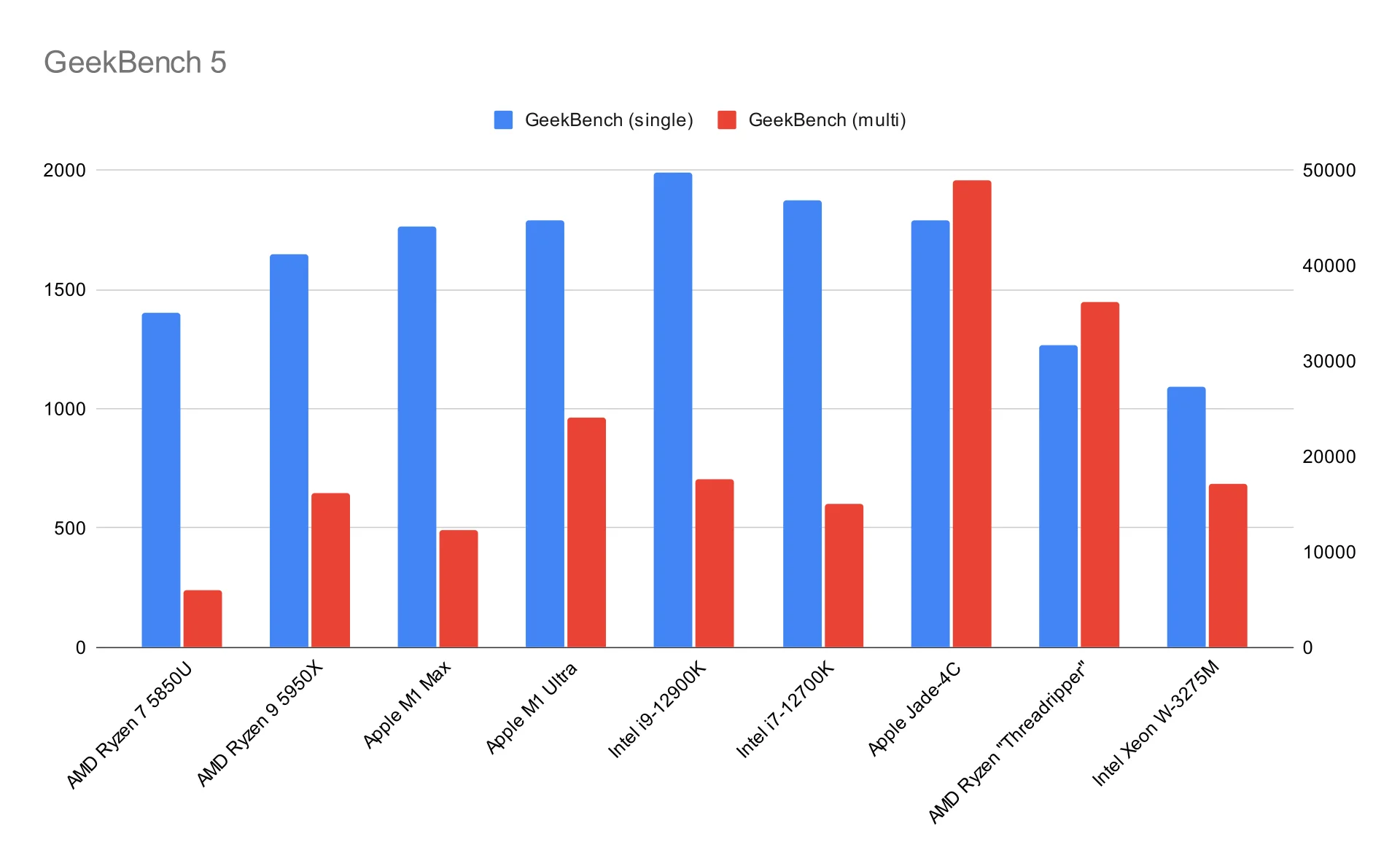 Of course, being the desktop computer that it is, the Mac Studio offers some advantages over the MacBook Pro at $4,000. I/O is the prime example. With six Thunderbolt 4 ports, you will be hard pressed to find anything that will limit the bandwidth of the Mac Studio. Future proofing is something that the Mac Studio comes naturally as it has more headroom in terms of performance, albeit mostly at the compute and graphic side of things.
Conclusion
The current Mac lineup is the strongest it has been in a very long time and the offerings that are available on every price point reflects that. It used to be that performance between the laptop and desktop were very wide, but now they are tighter than ever. Despite that, Apple still maintains a unique flavoring to each offering so you will be spoilt for choice.
As stated in our analysis, at $2,000, the Mac Studio offers more in terms of performance, versatility and future proofing compared to the base MacBook Pro if you do not mind spending a few extra bucks to get the display, monitor and keyboard. The good news is, you can swap out those modules to higher quality ones down the road, while the MacBook Pro is not as versatile as that.
However, at $4,000, the dynamics of the value proposition somewhat changes a bit. A "base" M1 Ultra variant on the Mac Studio somehow does not give the same value proposition of a fully specced M1 Max MacBook Pro. Yes, while the M1 Ultra is far more powerful than the M1 Max, but if you haven't maxed out the M1 Max, the M1 Ultra will not make things faster for you. If that's the case, the MacBook Pro also comes with a gorgeous display and a decent keyboard and trackpad.
Plug
Support this free website by visiting my Amazon affiliate links. Any purchase you make will give me a cut without any extra cost to you
Accessories:-
Wireless earphones / headphones:-
Buyer's Guide:-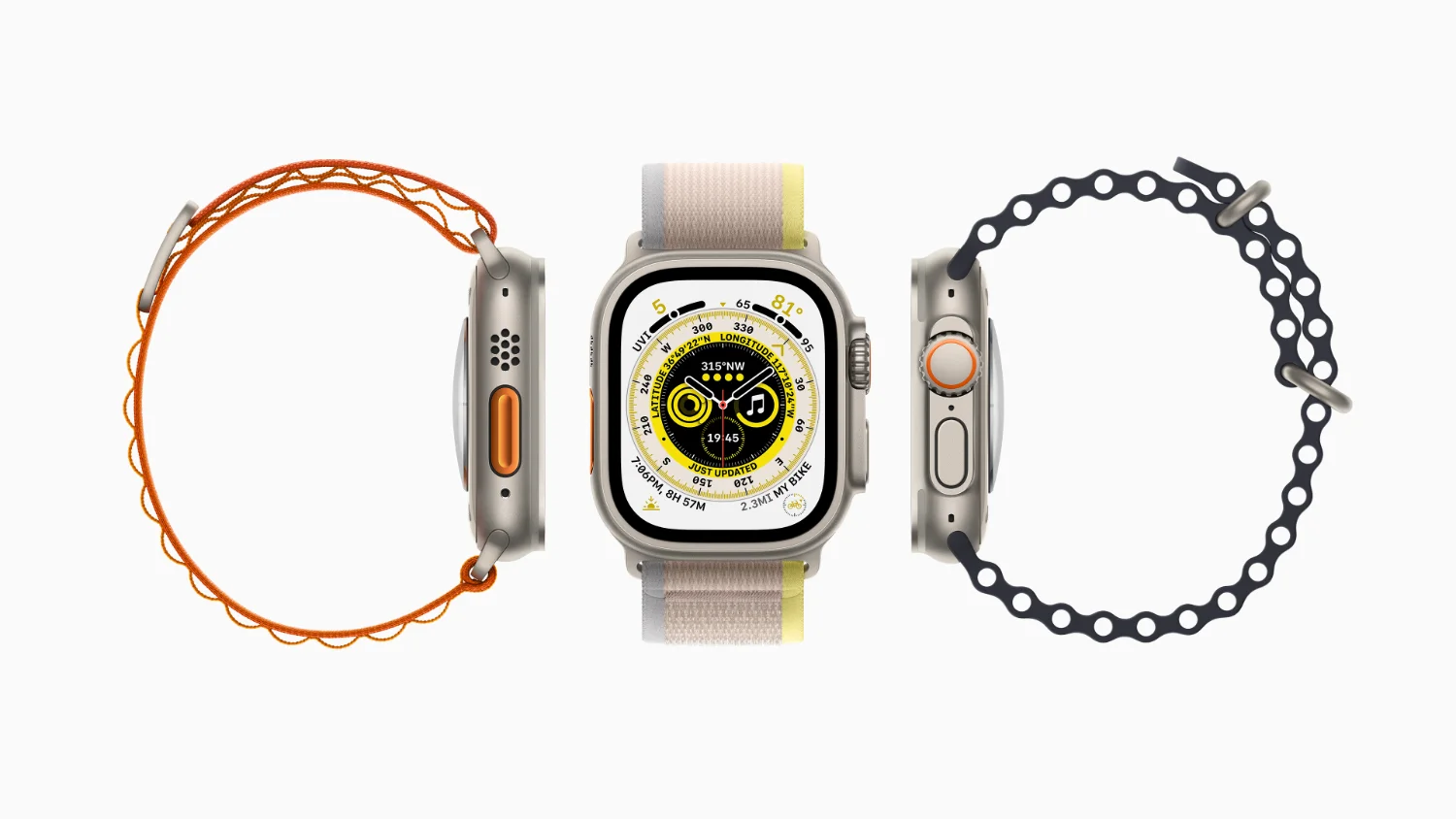 Apple Watch Ultra
Apple newest product that caters for the humans who are pushing the edge of what is possible.
Tags:
apple
,
comparison
,
mac studio
,
macbook pro
,
m1 pro
,
m1 ultra
,
m1 max
,