Vision Pro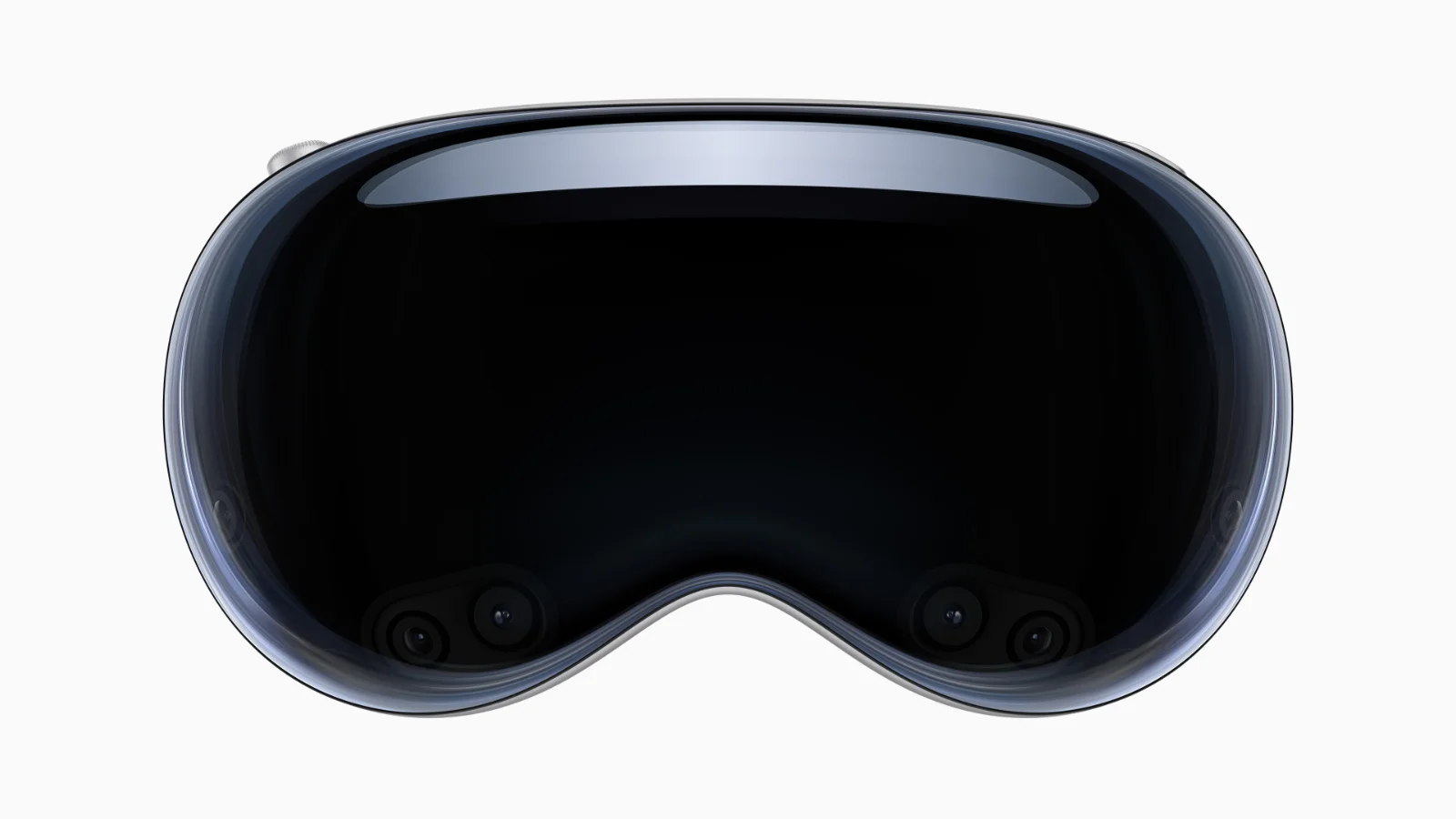 Virtual Reality is not a new technology. It was first demoed back in the 1960s. For years, the technology remains decades away from general use. Only in the 2020s, the technology finally caught up to make virtual reality, well, a reality.
Back in 2005, Steve Jobs remarked that there's no good headphones-type device for your monitor displays. Like how good headphones can replicate some really good speakers, but there's no equivalent for monitor displays.
Steve Jobs on Virtual Reality at D3 in 2005, with @waltmossberg and @karaswisher pic.twitter.com/I2oH08CFNl

— 9to5Mac (@9to5mac) June 8, 2023
Almost 20 years later, in WWDC 2023 keynote, Apple introduced a new product: the Vision Pro. It claims that it is the world's first spatial computer. 5,000 patents and over 20 years of work have been put into this to make it a product. What headphones to full-size speakers is what Vision Pro is to computers and displays.
Apple's Approach to Unknown Problem
On the surface, the Vision Pro seems to be a product that is in search of a problem. VR headsets can come over for a few decades and most recently, Meta, formerly Facebook spent over $50 billion and got nothing to show for it. How Apple does do things differently?
Steve Jobs once famously said that they don't use market research because customers do not know what they want until companies like Apple show the customer what they need. This is how they made billion-dollar products like iPad, AirPods, and Apple Watch. Those products when launched are something that people didn't know they need. Now each of the products, if they are their own companies, is a Fortune 500 company.
"Some people say, "Give the customers what they want." But that's not my approach. Our job is to figure out what they're going to want before they do. I think Henry Ford once said, "If I'd asked customers what they wanted, they would have told me, 'A faster horse!'" People don't know what they want until you show it to them. That's why I never rely on market research. Our task is to read things that are not yet on the page." - Steve Jobs
Apple's approach to the VR headset game is not promoting it as a VR headset. They are introducing a new way of computing, Spatial Computing. Vision Pro is Apple's new way to get things done, to entertain yourself, and to connect with other people. It's a new way to do things.
The Hardware
Design
Ski Goggles: In a nutshell, the Vision Pro looks like ski goggles. A very nicely designed ski goggles that have a screen looking out. That sometimes shows your eyes.
Materials: The frame of ski goggles is made of aluminum alloy with an adjustable cloth band mesh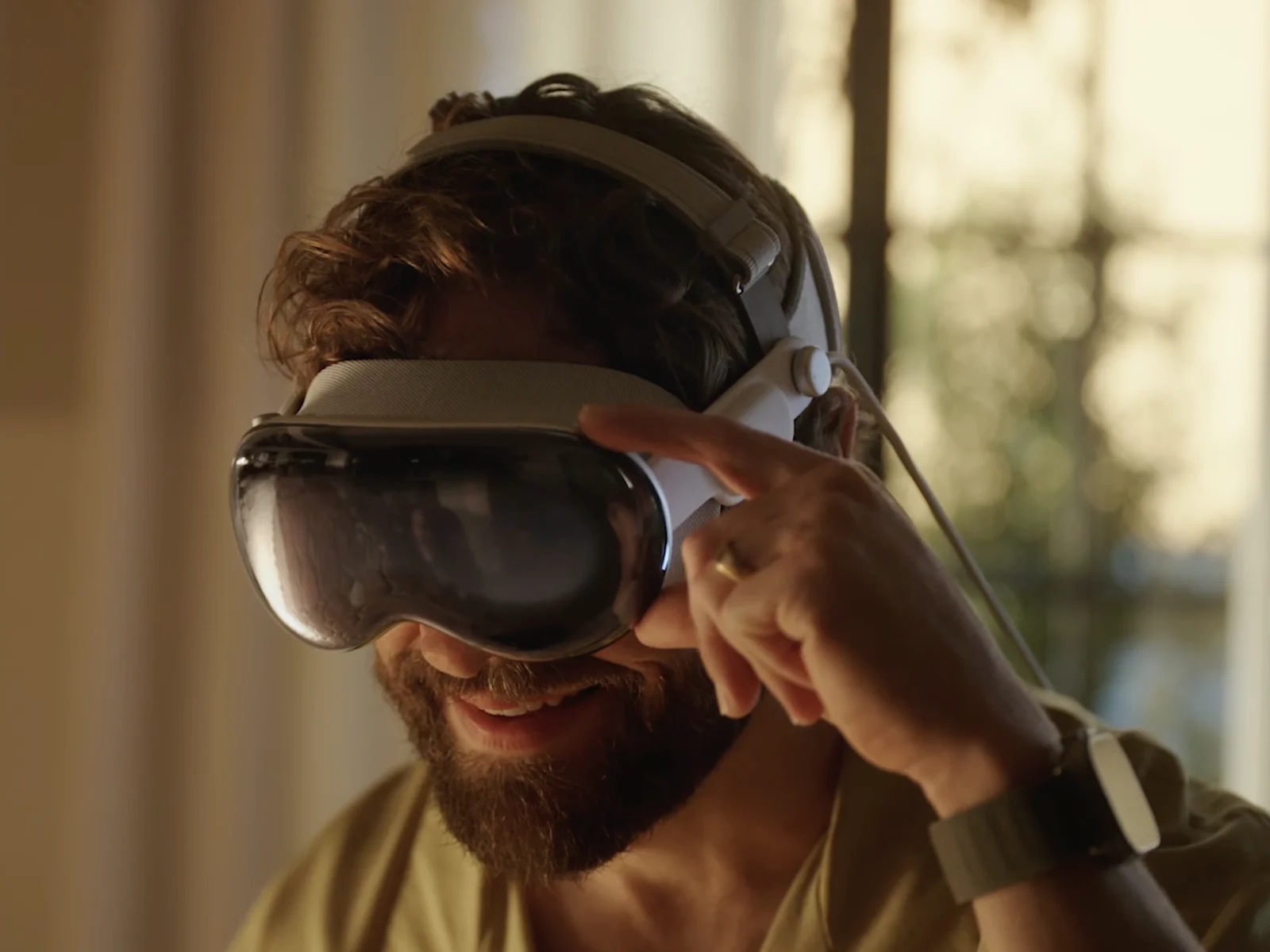 The Headband: There's an adjustable headband that is made of cloth and mesh. There's also a headband that goes over the top of your head for added grip.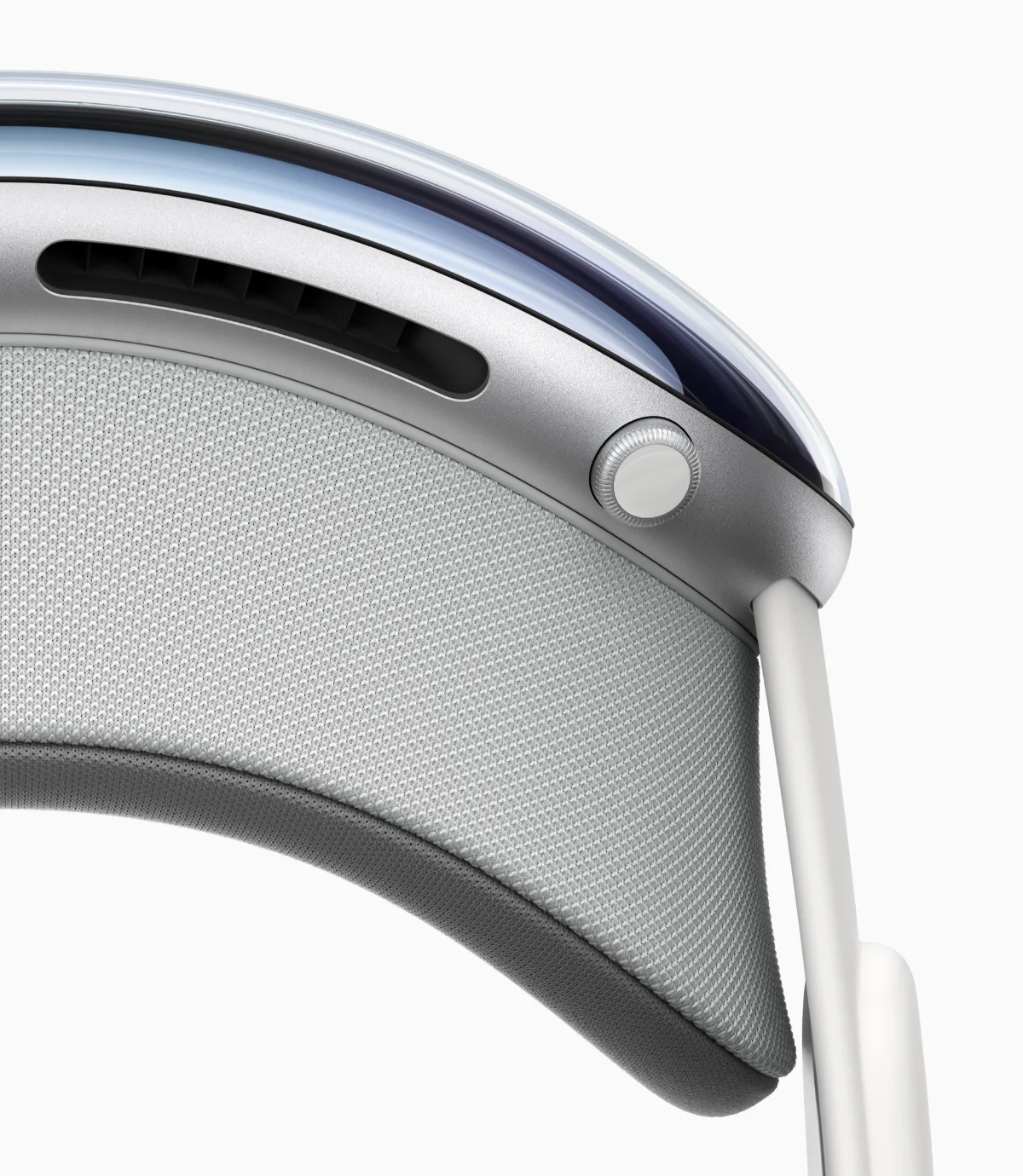 Buttons: There are only two buttons on the device, a Digital Crown that you'll find on the Apple Watch and a side button. Turn the Digital Crown to set how much of VR that you want to see. Press the Digital Crown to get to the Home Screen. The side button is to take 3D pictures/video.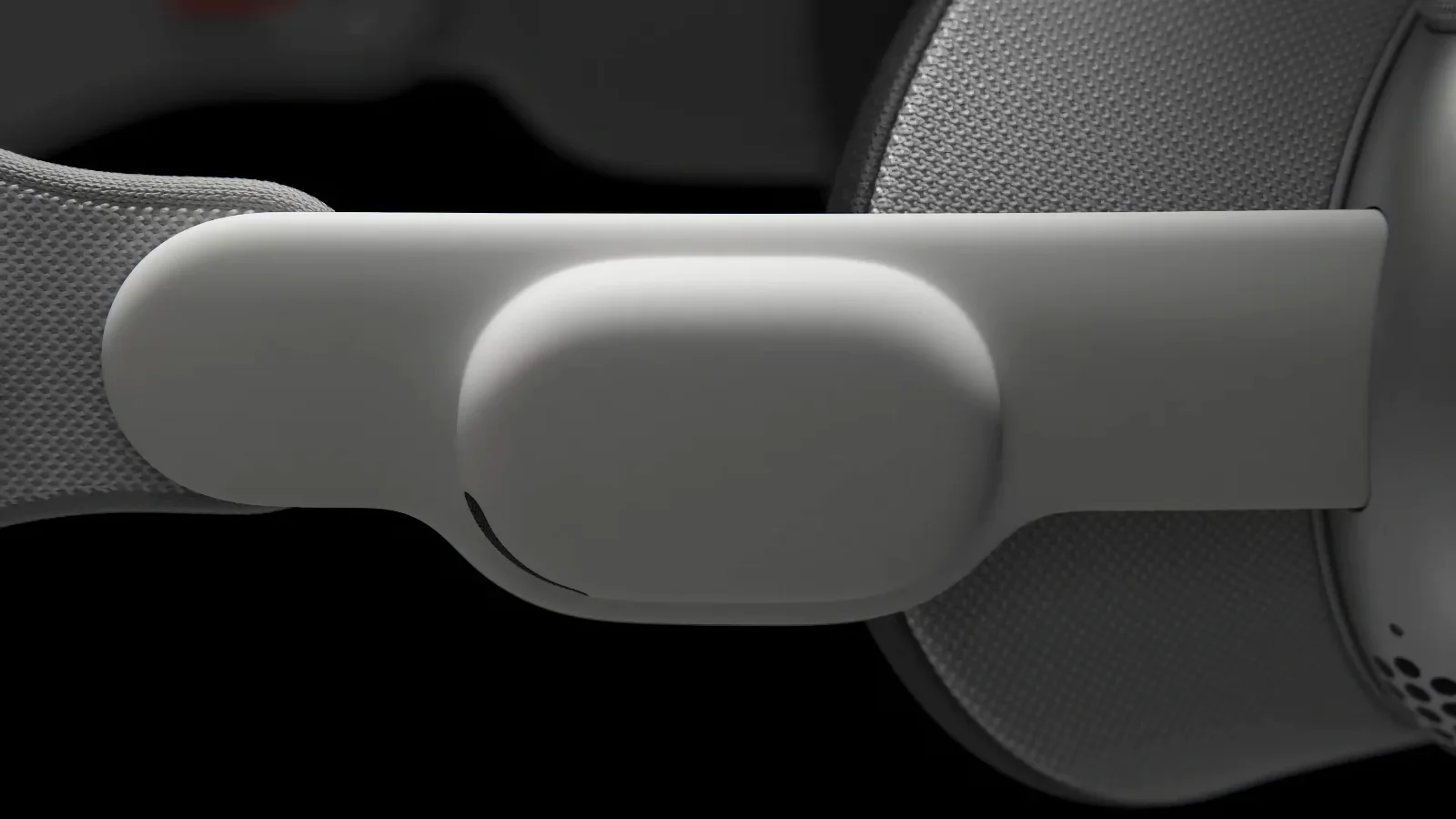 AudioPods: There are two speakers near your ear which are called Audio Pods. They have Spatial Audio so it will have some effect when you look away on the virtual screen.
Internals
Sensors: Vision Pro has 12 cameras, 5 sensors, and 6 mics scattered around the device. These sensors track your surroundings so they can project outside images inside the screen
Displays: There are two displays, one for each eye, which is about the size of a postage stamp. The display uses micro-OLED and has around 23 million pixels between the two displays. The result is each display is slightly larger than a 4K display for each eye.

The micro-OLED is a very big deal because the technology is very new. According to some news outlet, the displays are from Sony and you can view the demo here.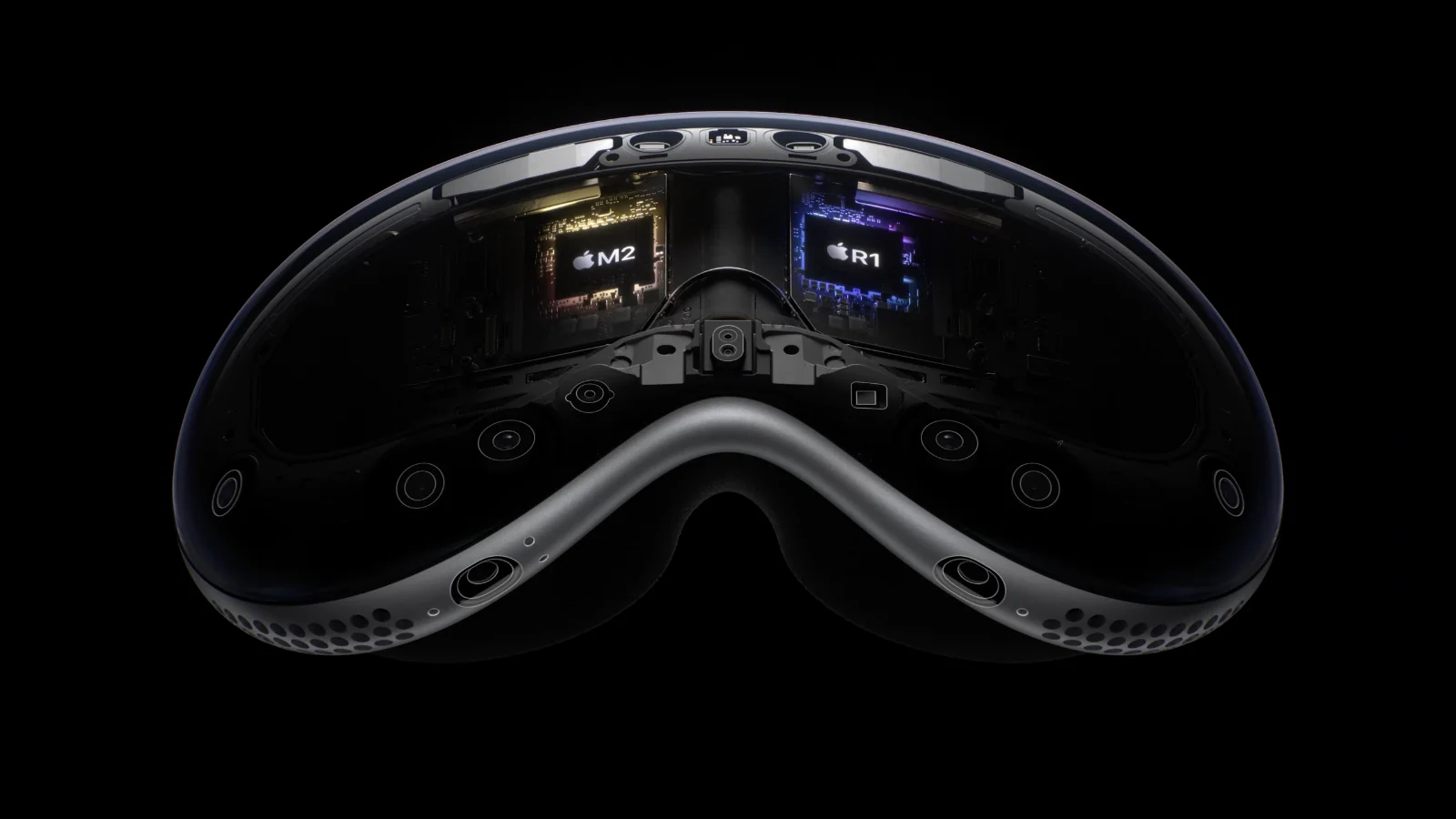 Computing Power: There are two chips on Vision Pro. There's the M2 SOC which is used in Macs and iPad Pros which is used for processing data just like a normal computer. There's also a specialized chip called R1 which process real-time signals from all the sensors, camera, and microphones. Apple said that the R1 will stream, and stitch data from the external environment to form an immersive image into the eye display in 12 milliseconds. For comparison, it takes around 100-150 milliseconds to blink your eye.
Accessories
The product has not come out yet, but there are a few accessories that go with it
Prescription Lenses: The Vision Pro is a very tight fit on your face. So you will not be able to put on glasses while wearing the Vision Pro. You can get prescription glasses from Apple at extra costs, which has not been announced at this moment, but some say it's between $300 to $600.
Developer's Cable: There is a report that some pictures of Vision Pro connected to a Mac Studio for development purposes.
Features
It can do whatever your Mac or iPhone can do, and perhaps more. - Tim Cook
visionOS is the OS that runs the Vision Pro. Think of the apps as virtual screens that float around you. And some of the apps can be enlarged to be as immersive as possible. iPhone and iPad apps can run right out of the box.
visionOS: The Mac has macOS, the iPhone has iOS and the iPad has iPadOS. These are the operating systems that act as the interface between software, application, and the hardware that runs them. For the Vision Pro, the operating system is called visionOS and there is an entire software stack to create and manage applications on top of the visionOS.
Human-Machine interface: When using your Mac, you use your mouse to move the cursor and click to select a button or interact with the application. In visionOS, you "move" your cursor using your eye and "click" by tapping your thumb and index finger together. Other methods of input are dictating your intent to Siri via your voice, and connection through a Bluetooth keyboard or game pad.
Opctic ID: Security is paramount in Vision Pro. Just like the iPhone has TouchID and later FaceID, Vision Pro has Optic ID which Vision Pro scans your iris to make a unique ID.
EyeSight demo. The Vision Pro glows when you are immersed. But when you are in the see-through mode, it will show your eye. Totally natural.
Eye Sight: One of the unique things that Apple is trying to promote is that the device can be used around other people in the same room. The outer glass will glow when you are immersed in your app. When you can see your surrounding, it shows your "eyes". Absolutely natural.
3D Video/Photos: By clicking on the button on Vision Pro, you can take pictures or videos while wearing your Vision Pro. Because Vision Pro has a LIDAR scanner and an array of cameras, the photos and video are 3D, and when you playback, it will playback in 3D. It's cool, but remember people are annoyed by that guy who takes pictures with an iPad? You'll be that guy who takes pictures with Vision Pro.
FaceTime integration. One of an actual use case of the product
With immersive environments, you can turn your living room into a movie theater of one, with a 100-feet display.
Ecosystem Integration
No Apple product is complete without some integration into the ecosystem. And the Vision Pro is no exception. One of the many things that the Apple Vision Pro has over its competitors is the strength of Apple's ecosystem and the Vision Pro no doubt capitalizes on it.
Extend your Mac Desktop: While wearing your Vision Pro, you take a look at your Mac. Turn on your Mac and log in, and that screen will be one of your Vision Pro App. You have a 4K floating screen right there.
App Store: From the demo, it seems that you can use the iPadOS and iOS apps right off the Vision Pro. That's hundreds of thousands of apps right out of the gate.
iCloud apps: Apple's popular iCloud apps like FaceTime, Notes, Calendar, Photos, and others are right there in Vision Pro. If you use them a lot, then you have it.
How To Get It
Price: Let's get the main issue out there. It costs $3,499 to own one.
Availability: Vision Pro will be available to order in early 2024. The shipping date is not confirmed. Vision Pro is only available in the US during launch.
Compared with the competition
As stated before, VR headsets are nothing new and there's new competition everywhere. Facebook changed its name to Meta, created the Metaverse, and spend around $50 billion to build the Metaverse.
Apple Vision Pro Strength
Unique Product: To be honest, $3,500 is a very steep price. But then, there is no other product like it. While it is fully capable to do immersive VR, Apple's goal is that this is a new computing platform. Like the Mac, iPad, iPhone, and Apple Watch, the Vision Pro is a new way to interact with the computer.
Performance: Apple's engineering superiority in chip design is where this shines. While the competition is putting mobile phone chips in their hardware, Apple put a full-blown desktop chip and a signal processor chip. Where others are putting 1080p displays, Apple put a 4K display in each eye.
Immersion: To make an AR headset, Apple needs to capture your surroundings and project that image into the display. To do this, Apple created a custom chip called R1 which get signals to build your surroundings, stich those images and projected seamlessly within 12 milliseconds. At launch, no other devices on the market can actually do this. Furthermore, Spatial Audio makes the immersion more realistic.
Ecosystem: One of features that make Apple product stands out is the ecosystem. Right out of the box, you have all the familiar Apple first-party app like iMessage, Notes, Facetime and other. Furthermore, all iPad and iOS app can run straight away. So if you are mostly a content consumer like watch YouTube / Netflix videos, it always covered from day 1.
Apple Vision Pro Weakness
Version One Product: While impressive on many fronts, make no mistake that this is a version 1 product. While Apple's way of doing things is very polished, there's nothing that Apple has shown hasn't been done by someone else.
Weight: There's a reason why all the headsets are made of plastics, not glass and metal: weight. Putting a reasonable amount of weight on your head can be straining.
Price: This is the elephant in the room. Yes, the amount of technology, design, integration, and work putting these Augumented Reality Spatial Computer into a product is a lot and it shows throughout the keynote and the product itself. But having the product start at $3,500 is a very high barrier to entry. Especially what people are considering a beta product that is one version away from production. In the future, Apple might manage to bring the price down and there might be a Vision SE for the masses, but until that day comes, pricing will be the Vision Pro greatest weakness.

… But remember, Vision Pro is a product that is ahead of it's time and Apple has a long history of having one of a kind product that one one really have. Apple sells a $1299 display, but there's not many 5K displays on the market. They also sells $4,999 display, but there is no one else selling a 32" 6K display. The first Mac that Apple sells in 1984 starts at $2,495, which is over $7,000 today.
The competition
These are the competition when the Vision Pro is announced: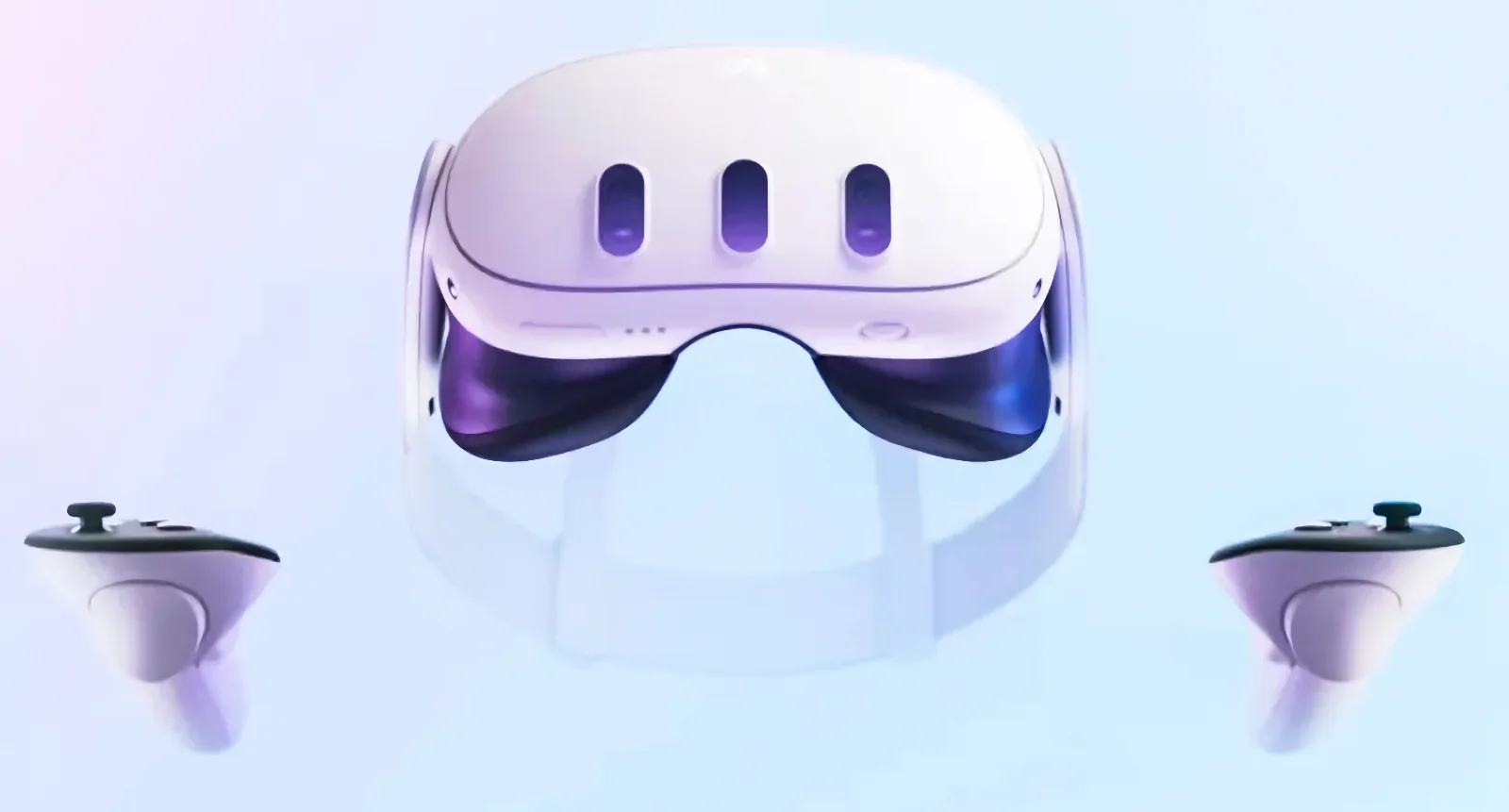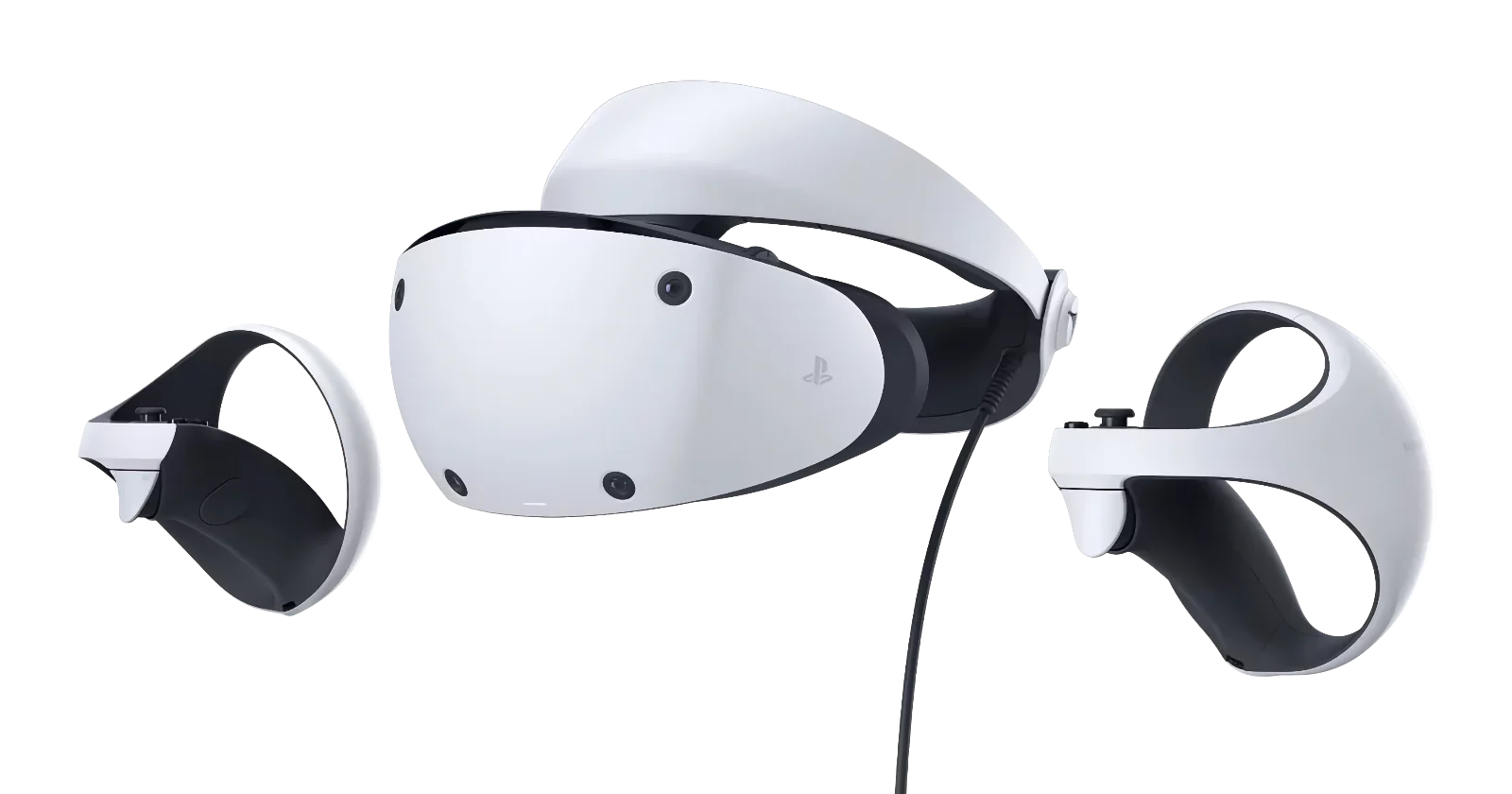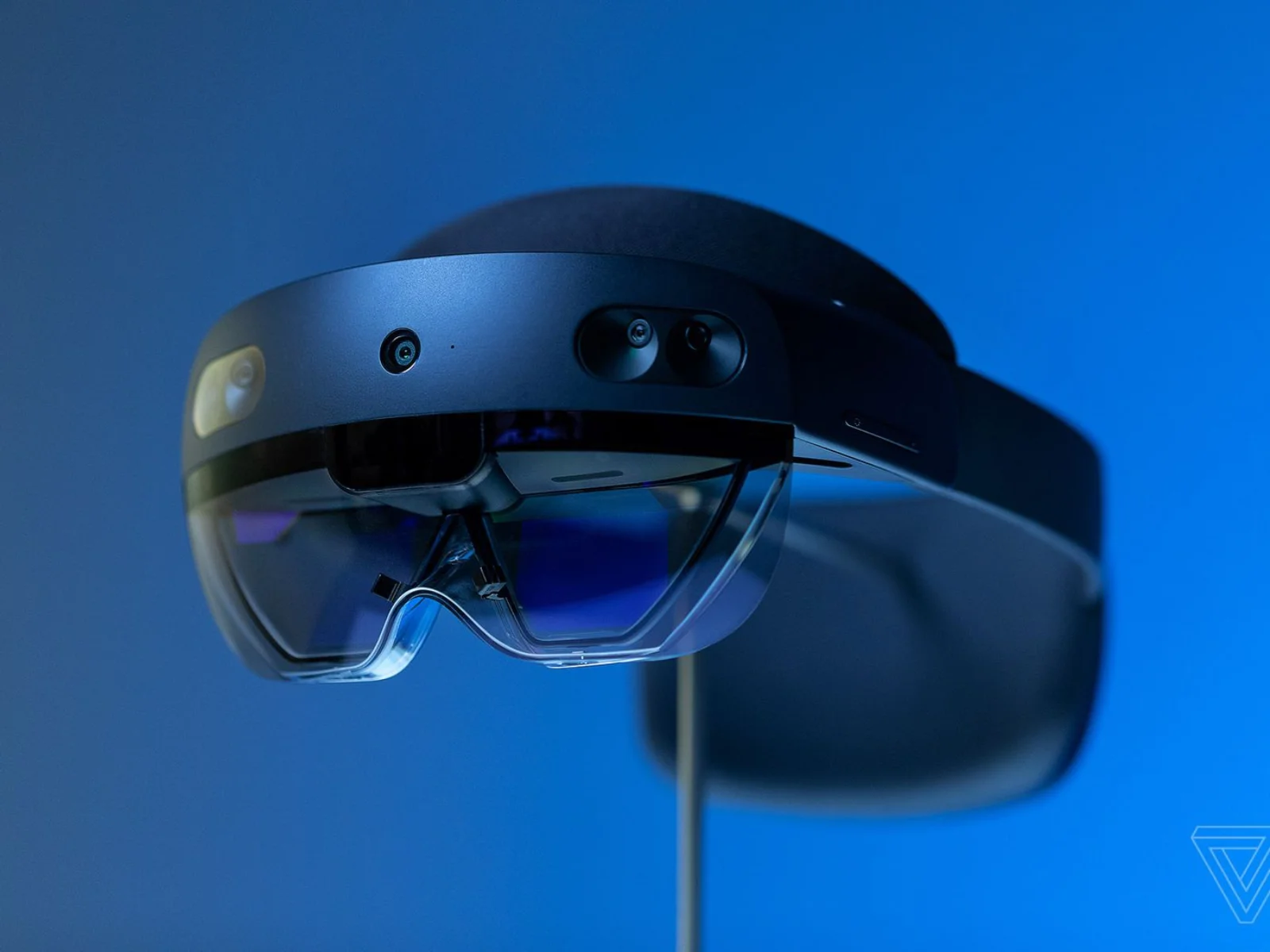 Conclusion
What Apple released in WWDC 2023 keynote is not another VR headset, but a class of its own. Yes, the product is expensive, but there was no other spatial computer like the Vision Pro when it was announced.
This is not the first time that Apple did this. The Studio Display and Pro Display XDR are very expensive monitors, but there are hardly any other displays in the market that can do 5K or 6K. The Vision Pro is the same in this regard. Yes, at $3,500, it is very expensive, but there is no other spatial computer on the market right now.
The next question is, will the Vision Pro path the way to the future of computing, or will it flop just like any other VR headsets that come before it? One thing to know about Apple, the multi-trillion dollar company with tens of billions of cash reserves is playing the long game for the Vision Pro. It might not be a roaring success on the first version, or the next, or the 3rd, but it might be one of the technologies that you cannot live without. Or it could die like any other tech product before it. Time will tell how it will go.
What People Are Saying
MKBHD - "Some of the parts are really good by a mile, like the eye tracking, … the foundational are pretty amazing, but there's no haptics … but it's pretty heavy"
Adam Savage's Tested -
WSJ - comfortable. heavy.
Good Morning America - One of the only videos that show the hosts trying out Vision Pro.
Plug
Support this free website by visiting my Amazon affiliate links. Any purchase you make will give me a cut without any extra cost to you
Other Ecosystem Items