Studio Display
When Apple first released the Pro Display XDR in WWDC 2019, maybe was impressed by the professional grade monitor but was shocked by the $5,000 price tag and there was an audible collective groan when they announced the $1,000 stand that you need to purchase separately. For the Mac Studio, a semi professional Mac that was unveiled during "Peek Performance" event in March, Apple also unveiled the Studio Display, a semi professional display. Compared to the Pro Display XDR, the Studio Display is a bargain: $1,600 27-inch monitor complete with stand. But compared to other displays on the market, the pricing is like a Rolls Royce when most display solutions are basically Toyotas and Volkswagens. But just like the real Rolls-Royce has the following and is doing pretty well despite the sky high price, this begs the question: is the Studio Display worth the price of admission?
Note: Apple has send an updated firmware to address the initial issues regarding their webcam performance.
Executive Summary:
Studio Display was unveiled at the March 2022 Event as a companion product for the Mac Studio.
At a glance, it improves on the screen that the LG 5K monitor and the iMac 27-inch already has: 5K display with 600 nits max brightness, P3 color gamut, 60 Hz refresh rate, Thunderbolt 3 with 3 extra USB-C ports
A13 chip complete with iOS and 64GB of storage provide additional features like Center Stage, spatial audio, beamforming 3-mic array.
The power cord is semi permanently attached to the monitor, which requires you to ship the unit in case of a fix. And only to Apple for the moment
Internal reveals a lot of engineering went into making a compact and slim AC-DC power converter, fans to keep it cool and an A13 logic board as large as the iMac.
Build quality and display performance is second to none, it has the best built-in speakers but the webcam could use some work.
Screen controls are done via Apple devices, so not recommended for non-apple products.
At $1,599 without options, the display is quite pricey, but it is the only option if you are looking for an Apple Ecosystem Smart Display.
Specs & Details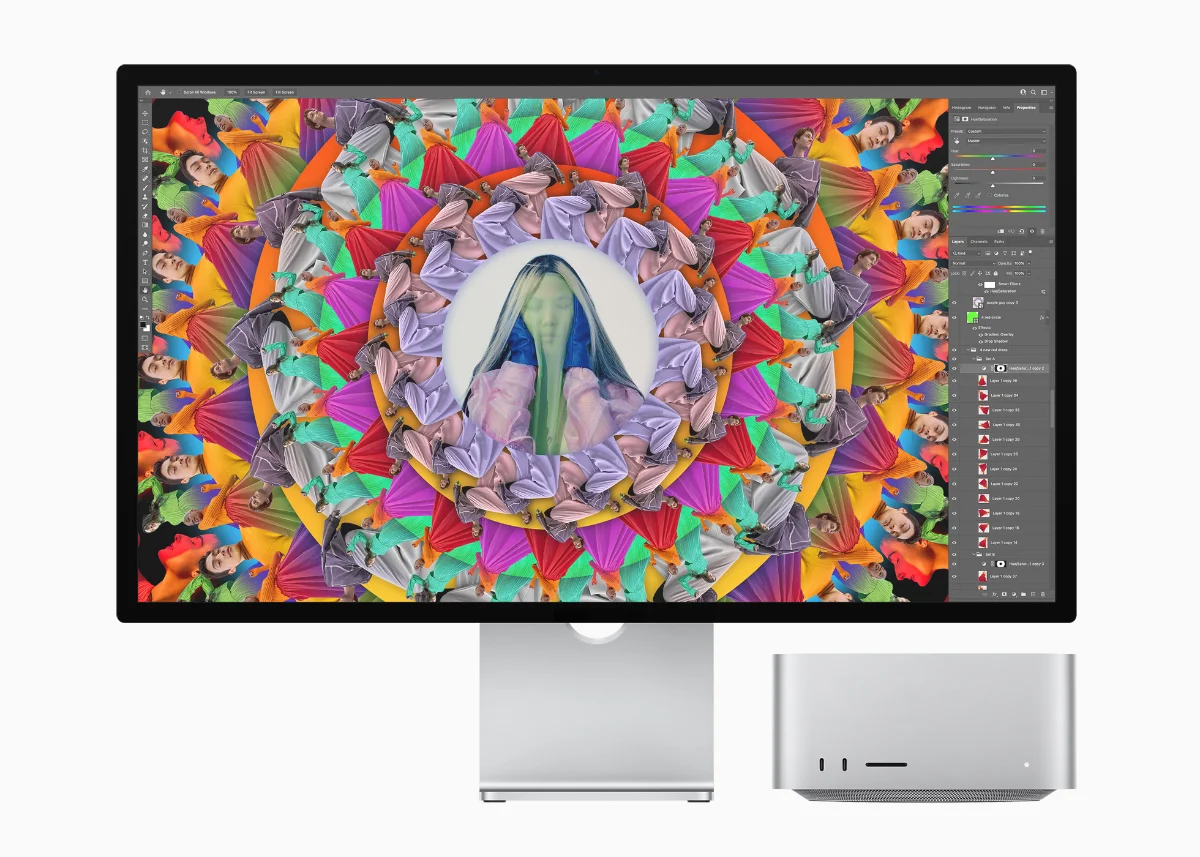 On paper, the Studio Display is a one of a kind impressive display: a 27-inch 5K monitor that is lifted from the previous iMac and also the LG display which Apple basically contracted LG to build. No surprise if it is basically the same monitor from LG. Brightness has improved to 600 nits from previously 500 nits. It is a very bright monitor considering most monitors on the market are around 350 to 400 nits.
It's a Thunderbolt 3 monitor which means at 5K resolution, the refresh rate is limited to 60 Hertz. Good for doing video work, but don't expect it for gaming. Screen quality is what you expect from something that bears the Apple logo: P3 color gamut with True Tone technology. At the back of the monitor, there are 4 USB-C ports, 1 of which is the Thunderbolt 3 port which is the one that you connect your Mac to. It provides power delivery so the monitor can charge the MacBook Pro that is connected to.
So the question is, why does Apple opt for the 5K resolution instead of the industry standard 4K resolution? Simple answer is pixel density. Assuming screens are locked at 27-inches, a 4K monitor will give a 163 pixels per inch. 5K sounds like a little change, but in raw pixel count, 5K monitor has 50% more pixels than a 4K monitor. A 27-inch 5K monitor has around 217 pixels per inch, a 33% increase in pixel density. Apple wants to make all their products have the same range of pixel density for the retina display effect, which in the MacBook Pro case is around 226 pixels per inch. So having a 43" 4K monitor is very much possible in the modern Mac, you will not have the same retina display effect like in other Apple products.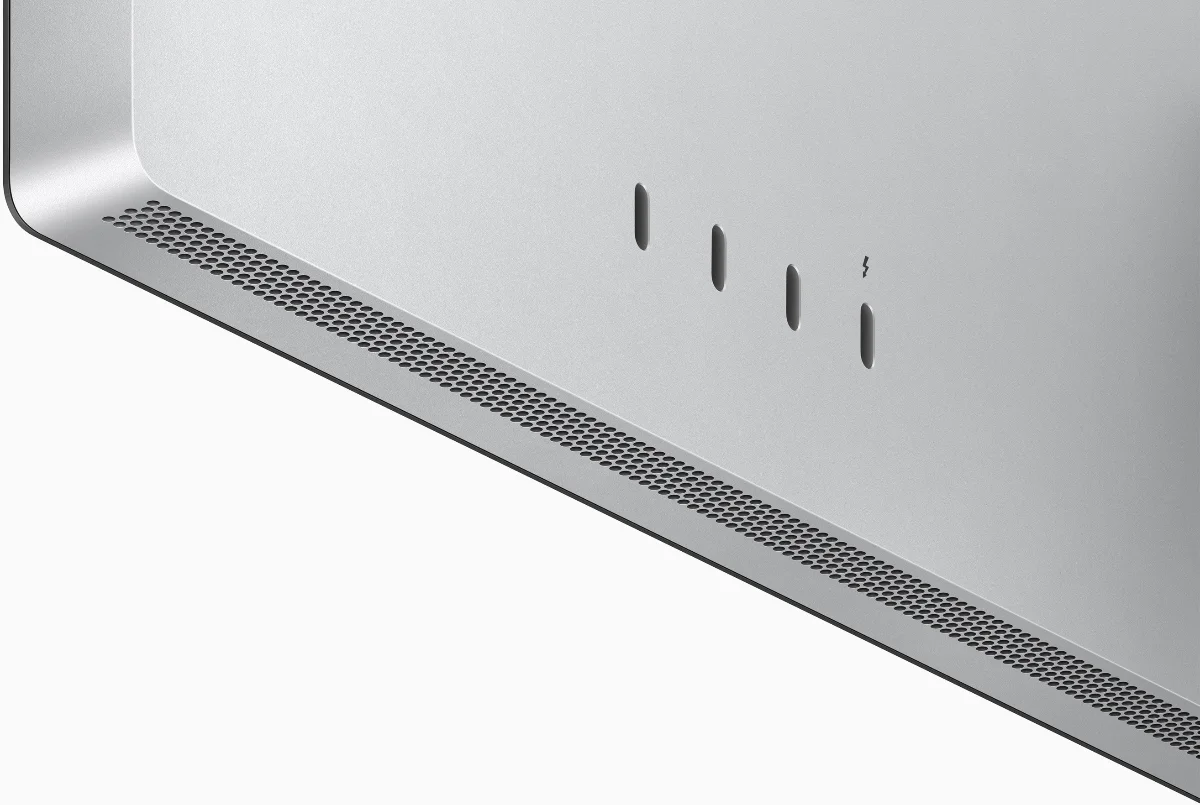 Design-wise, the overall look and feel of the Studio Display looks like an enlarged iMac that was refreshed in 2021. If it does not sit next to each other, one might be forgiven that the Studio Display is the new 27-inch iMac. Which, I think it was the case, but I will go down into details on why this was slated to be the 27-inch iMac replacement, but the project was stalled.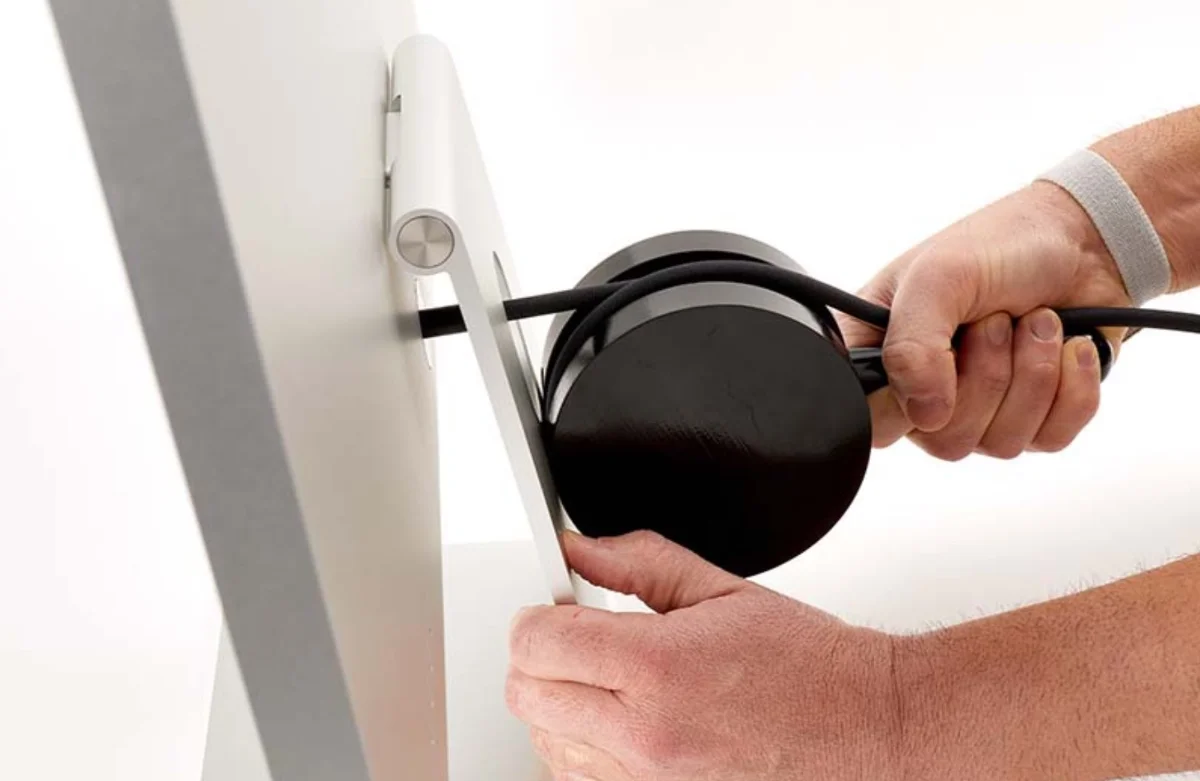 The power cable is attached to the monitor during shipping. It is securely attached to the monitor to the point that people would think that Apple shipped it as an attached cable. By using great force, you can actually pull out the power cable from the monitor. According to a leaked support document, you need a special tool which basically curls the power cable and adds leverage to pull the power cable out from the monitor. To replace the power cable if it gets frayed via official means is to send the entire unit to Apple to be repaired. There are many criticisms about the design choice, but I can understand why Apple made such a decision. Firstly, Apple chose to put the AC-DC power converter inside the monitor so you will have just the AC power cable, no brick on the outside. Second, Apple makes the display design as sleek and thin as possible. Because of this, the standard power coupling would not be possible without risk of electrical shock and injury. Hence, why they opted for a semi-permanent power cable. They could go the iMac way which is to have a MagSafe like power connector, but that means to have an external power brick which in this case, they choose not to have.
One of the touted features that the Studio Display has is the A13 chip that is inside of the display. Not only is it an A13 chip, it's an A13 chip with 64 GB of storage running iOS. Apple basically put an iPhone 11, a premium phone at launch in a monitor. Because of the full fledged A13 SOC, the monitor has a ultra-wide webcam with center stage feature, six speakers with spatial audio capabilities, a custom timing controller to drive the 5K display and a 3 studio quality mic array which allows for beamforming to isolate voices.
Despite the name, the Studio Display is not just a display. It is Apple's idea of an ecosystem smart display. Smart in the sense that you get added features rather than just a display. The smart features that I'm talking about is Center Stage, Spatial Audio, the beamforming mic for better FaceTime calls, which all be managed by the A13 chip in the display. Ecosystem because the features that previously mentioned plus volume and brightness controls that are only available if you plug in a Mac to the display. The display is built for the Apple Ecosystem.
Just like the Pro Display XDR, the Studio Display comes with options. Thankfully, you have a stand to go with the Studio Display. The stand, however, can only still a few degrees forward and back. There's a $400 optional stand which add height adjustment and allows the monitor to swivel into portrait orientation, just like the $999 Pro Stand. If you are in a light heavy environment, you can opt for a Nano Texture coating for $300 which basically put a special coating that does not reflect light back at the expense of having your image slightly less crisp. A VESA mount is free during ordering and , according to Apple, can be changed after the fact. Useful if you are planning to use a custom monitor arm for your setup.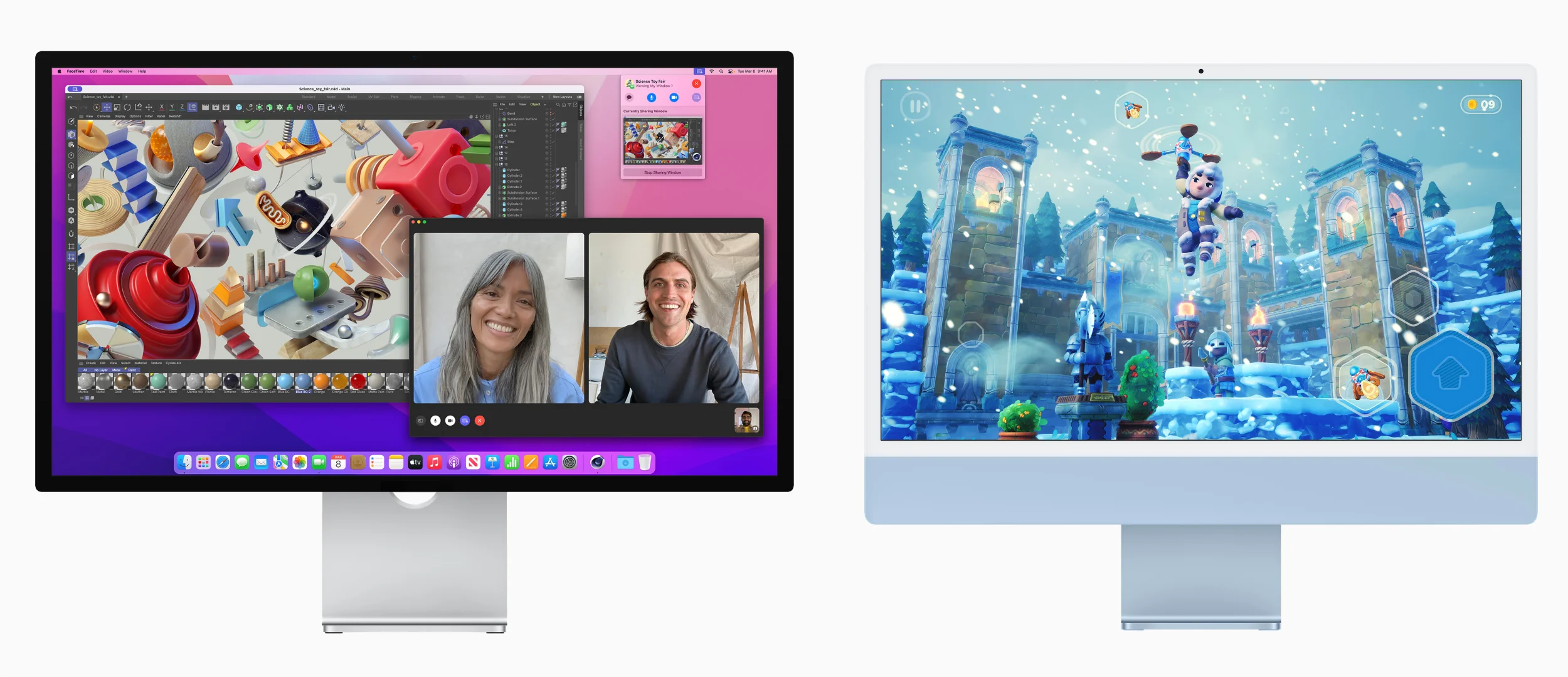 Internals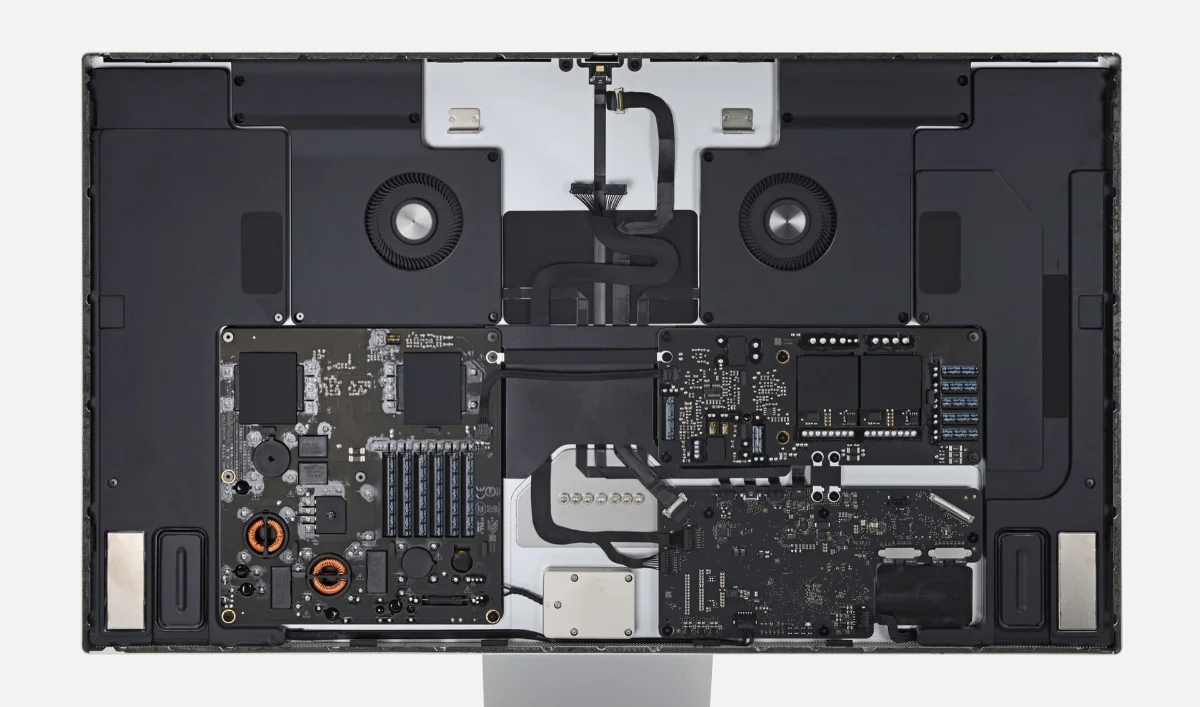 As interesting and beautiful on the outside, the inside is where things get very, very interesting. Apple announced there's an A13 chip inside the display. What it does not tell you is that there's basically an iPhone 11 inside the display, complete with 64 GB storage and running on iOS. Granted, the iOS has been modified to act as an external display instead of running iOS straight from the display.
A teardown of the display reveals 2 fans running from the top of the display with conduits to the bottom. With brightness levels going to 600 nits, pumping around 10 million pixels 60 times a second, things do get hot in there. But unlike other reference monitors that use fans to cool down, for all intent and purpose, the display is whisper quiet.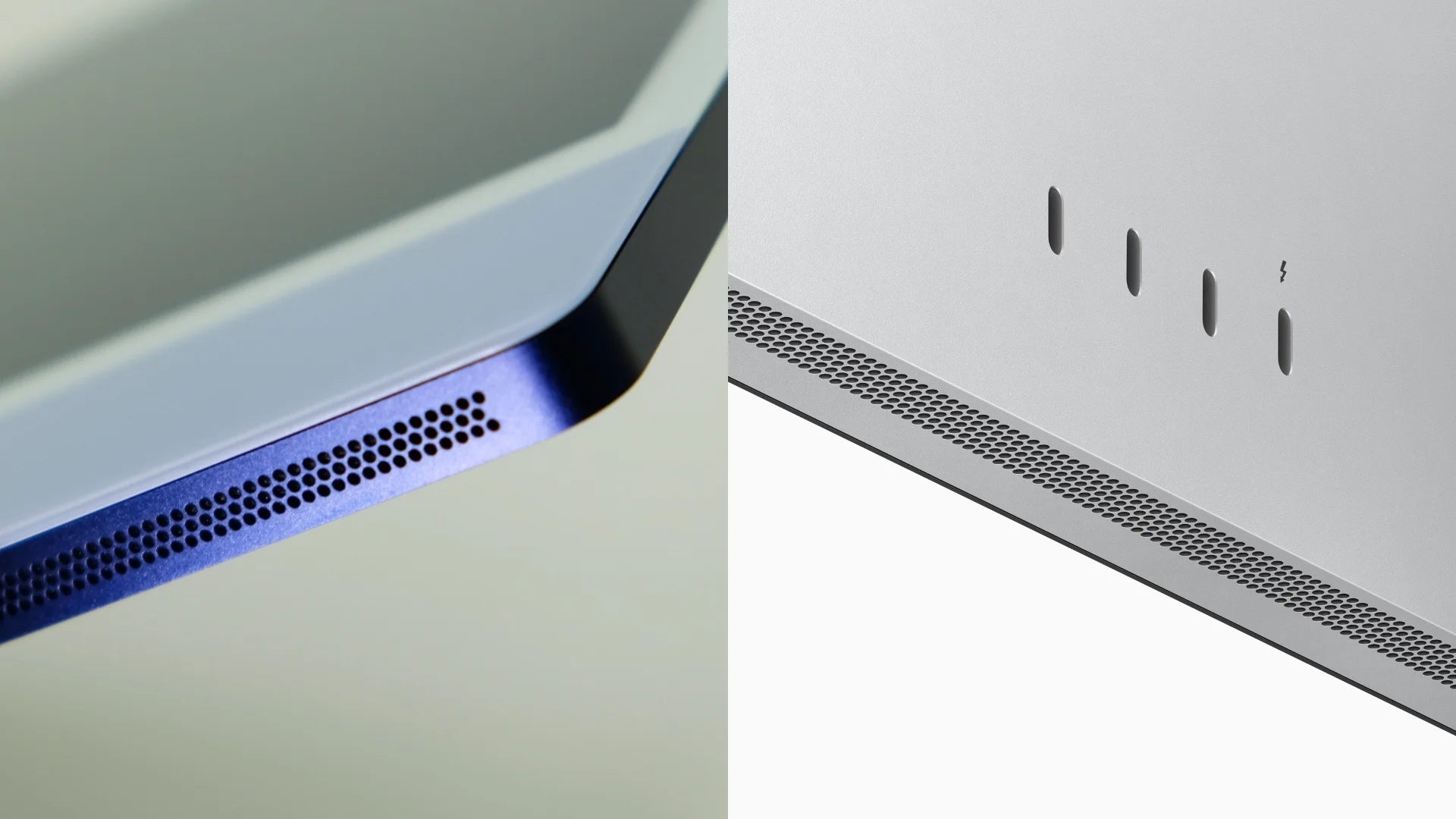 Based on the teardown internals and design choice, here is what I think Apple wanted to do. They wanted to do a larger iMac to replace the 27-inch iMac. The current display choices for 27-inch iMac replacement is either the 27-inch 5K display or 32-inch 6K display. By putting a 32-inch 6K display, they cannot meet the $2,000 price goal if you tried to put a M1 Max in it. Furthermore, as a desktop that is not constrained by battery power, a 32-inch M1 Ultra is appropriate, but it would not be a volume seller since the price would be too high. So they opted for having a "smart" monitor by putting an iPhone 11 on the monitor but cripple its functionality so as not to cannibalize Mac sales in general. Having tvOS or iPadOS on the Studio Display would be sweet and within the capabilities of an A13 powered monitor, but that would take away Mac sales which Apple is aiming for.
Against Competitors and Missing Features
By putting the Studio Display at a very premium price point, the display would naturally invite more scrutiny against competition. One can argue against build quality and design, or the specs or how the display generally fits in the Apple ecosystem. For each case, we explore if each of the virtues justifies the $1,600 price tag.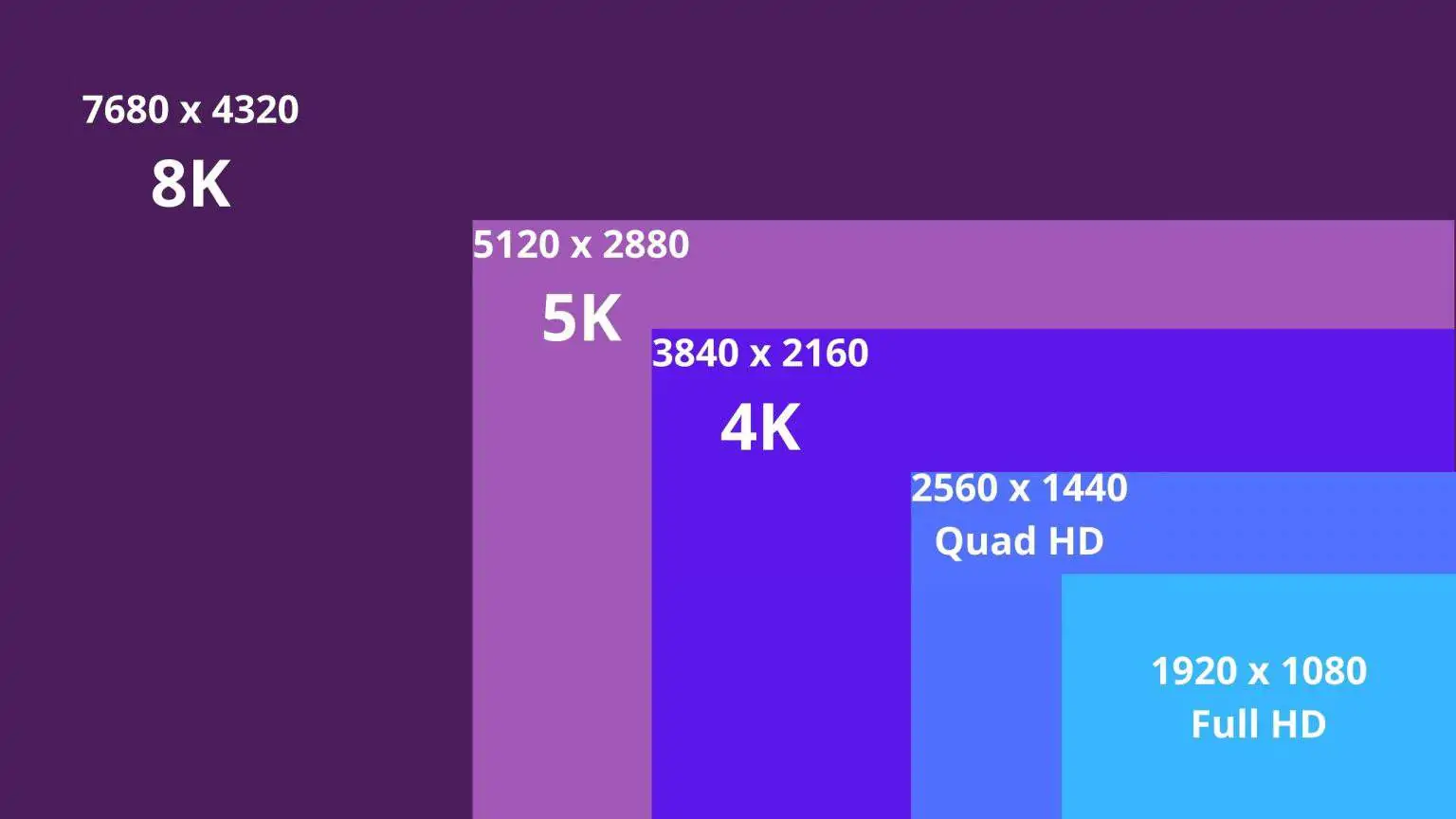 On specs: The Studio Display is one of a kind monitor. Most monitors on the market are QHD displays. Nicer monitors are 4K displays. A 5K monitor breathes the rare stratophoic air of high resolution displays like 6K and 8K monitors. The fact the 5K has 50% more pixels than 4K shows the amazing capabilities of such a monitor and the graphic chip required to run it.
On features: By putting what is essentially an iPhone 11 on the display, the Studio Display is one of the most powerful display on the market. To put things in perspective, the A13 in the Studio Display can go toe to toe with the Samsung Galaxy S22, which is one of Android's most premier phones.
That being said, one would expect a feature list to be longer than just being center stage, spatial audio and driving a 5K display. Apple put an A12 chip on the new Apple TV 4K which can handle HDR over HDMI 2.1 port, so the A13 should have the bandwidth and the processing power to handle 5K and run tvOS or iPadOS on it. Imagine having a full-fledged mobile operating system running on the monitor, a fact that is exploited by Samsung on their M8 series of Smart display. It's a 4K 32-inch monitor which runs a Tizen processor and can do many things without using a computer. Some say it is moot for a monitor to have such things, but sometimes you just want to consume content without having to boot up your personal computer.
On price: Here's the thing about comparing the Studio Display with other displays on the market: there is no apples to apples comparison with the Studio Display. 60Hz monitors abound, but 5K displays are rare. Center Stage and Spatial Audio is a specialized feature that does not exist outside the Apple ecosystem. Having a well designed monitor that is made from metal instead of plastic is also rare. If there are certain features that are important to you like a 5K display, Center Stage and decent set of speakers that you want your desk to be clutter free, then the $1,599 is a great deal.
You can be the judge of the webcam quality. More shots in my video: https://t.co/lYQjFnqFI9 pic.twitter.com/sEWkpDIs7t

— Joanna Stern (@JoannaStern) March 17, 2022
Despite having the same camera system as the iMac or iPhone 11, the result shows that it has the worst picture. According to Apple, a fix will be issued for this
On Repairability: One major criticism on the Studio Display would be the repairability, or the lack thereof. In order to make it sleek and slim, the screen is glued just like the iMac and the power cable is semi-permanently attached to the display. Apple does not provide spares nor instruction manuals to repair Studio Display.
Compared to competition: Like as said before, the Studio Display occupies a certain unique spot that makes it harder to compare unit for unit.
The closest comparison would be the monitor that it replaces, the LG MD5KL-B monitor which basically the same refresh rate, size and resolution, but less brighter at 500 nits instead of 600 nits and priced lower at $1,500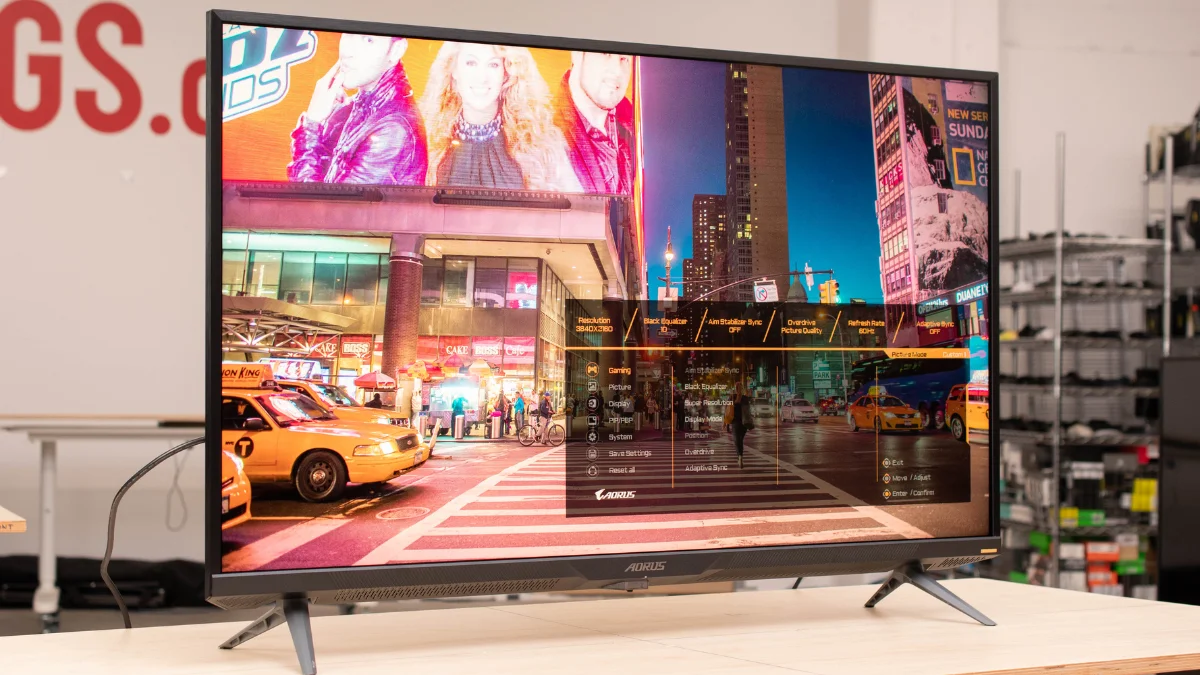 If the refresh rate is important to you because you play a lot of games, then you will need to sacrifice resolution and brightness level. The best competitor in this category is the ASUS Auros which is a 43-inch 4K display with 144 Hz refresh rate and max brightness of 1000 nits which makes it good enough for HDR.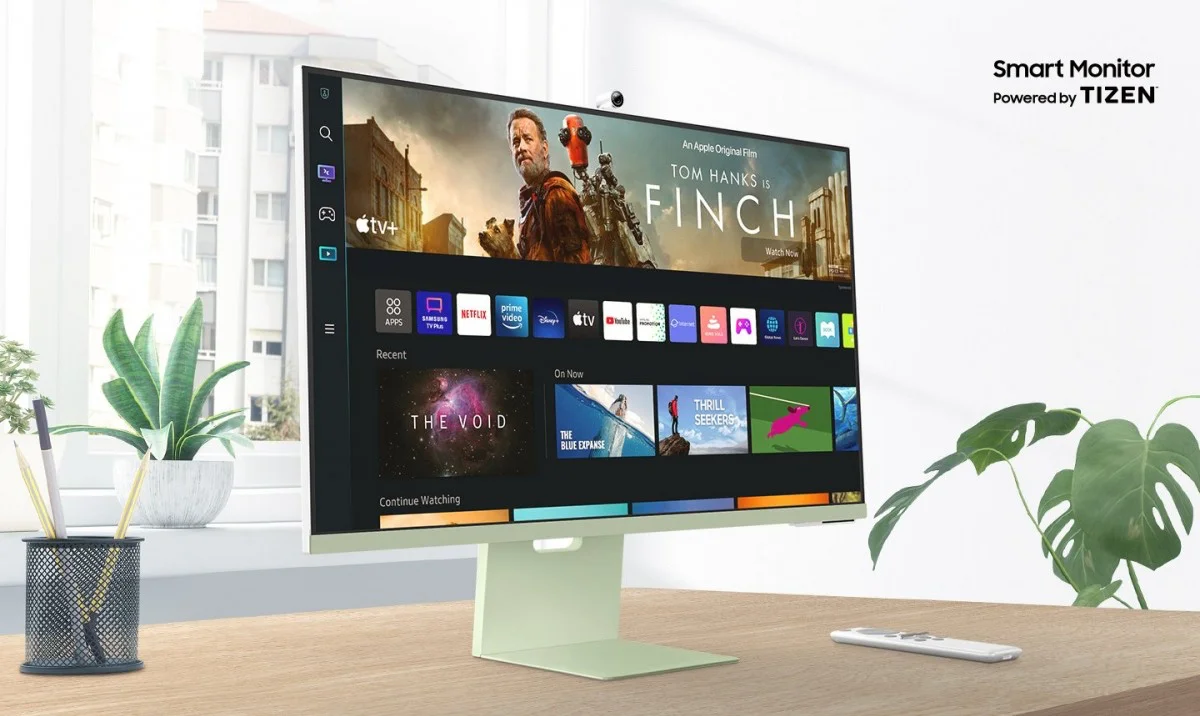 If you are looking for better smart features in a display, then the brand new Samsung M8 is a better competitor. A 32-inch 4K display which almost looks like an enlarged iMac complete with matching colors features a Tizen processor which allows you to run Android apps on the monitor, which includes streaming services like Netflix and even Microsoft Office 365. It also comes with a remote if you are in the mood for content consumption instead of working at your monitor. The drawback is the resolution is only at 4K, brightness is only at 400 nits. But with a launch price of $700, it looks like a more affordable decent option.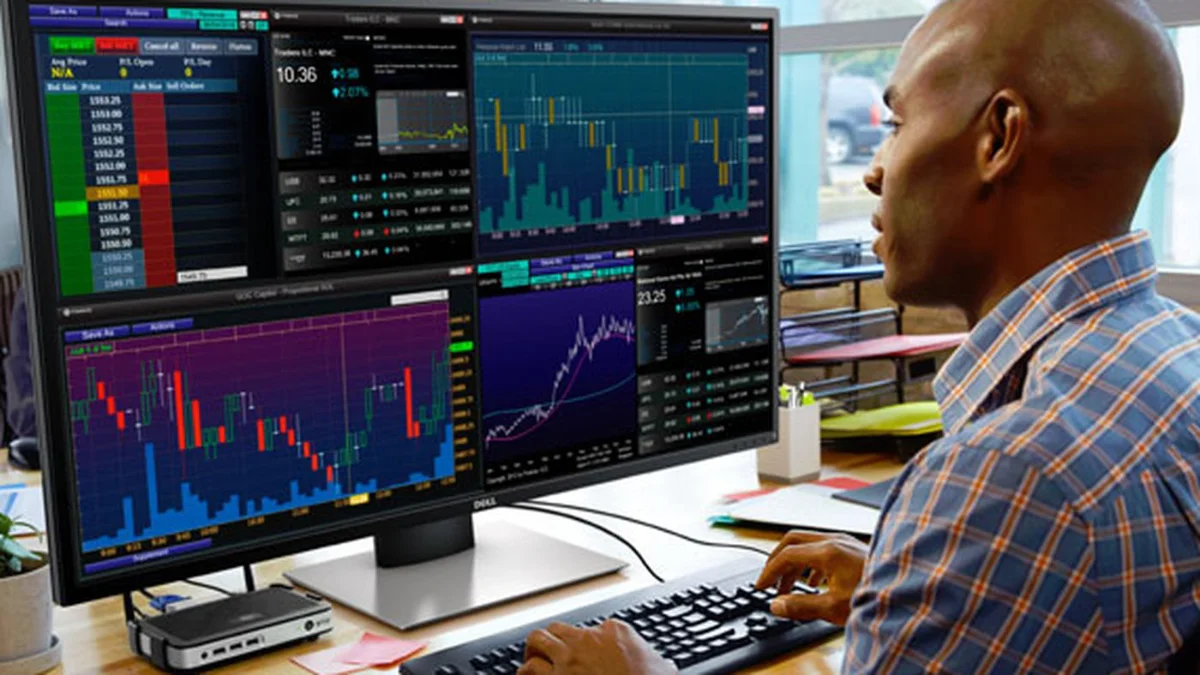 If you don't mind having a lower DPI because you are looking far away from your monitor, then there are a few contents in this space. The Dell P4317Q is an excellent choice, as is the LG 43UN700T-B. Both are basically 43" TV converted into monitors. But in both cases, you'll lose the resolution and other convenient features like Center Stage when doing FaceTime calls.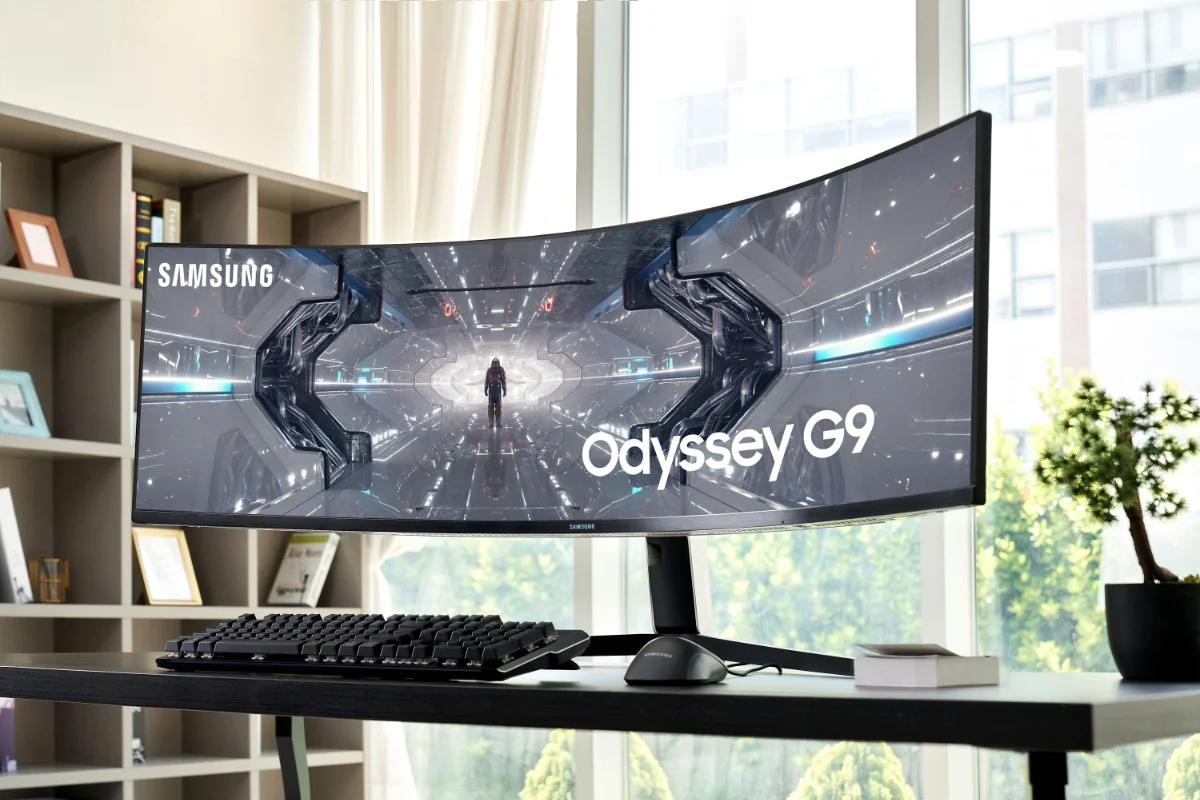 So the point here, there are many monitors that are better than the Studio Display in any single of the features, but none have all the features that the Studio Display poses. So the Studio Display, it is its own category in a long line of display options.
It is Worth it
Now here comes the question that is the most important one. Is the Rolls-Royce of computer displays worth the price of admission? It goes without saying that the Studio Display is one of the best monitors on the market in terms of build quality and display quality.
Just like the real Rolls-Royce, if you are seeking out a specific quality and features that you want to get out of your Apple product, this is the cheapest solution from Apple and basically a better deal than the Pro Display XDR, which costs almost four times as much.
If you are looking for a better display quality, some might argue that a 4K display with higher refresh rate makes everything looks faster and smoother.
If you are looking for a better webcam, some standalone solutions provide much better picture and audio quality. Some solutions also have a 4K camera in a larger sensor.
If you are looking for better speakers, some might argue that having a separate speaker with a DAC will give you a better audio solution than the built-in speakers of the Studio Display.
But if you are looking for a display with high DPI rating that matches with other Apple products, can Center Stage, color accurate and is an extension of the Apple ecosystem? Then this $1,600 monitor is the perfect display for it.
Plug
Support this free website by visiting my Amazon affiliate links. Any purchase you make will give me a cut without any extra cost to you
Accessories:-
Wireless earphones / headphones:-
Buyer's Guide:-
Resources