Table of Contents
Apple is well known for very well designed electronic devices like the iPhone and the AirPods. It also known for is how well and polished the user interface and software that runs those devices. But what makes the Apple devices more pleasant to use than the competition is how each of the devices works together in unison. This is the Apple Ecosystem and this article will explains it.
What is the Apple ecosystem
The Apple Ecosystem is a nickname given by people regarding how Apple devices work very well with other Apple devices. It is a combination of services, software configurations and hardware capabilities that makes each Apple devices works very well with every other Apple devices.
The backbone of this Apple Ecosystem is the Apple ID. This is how Apple knows what devices do you have and how it provides all the services between those devices. A set of features that is enabled by iCloud are Continuity. Apple ID is also used to sign in to all Apple Services like iCloud, Apple TV+, iTunes, iMessage and many more.
Apple ID
Apple ID is the login that you use to register all of your Apple devices. It is the backbone of the Apple Ecosystem. It is free to sign up and with Apple ID, you are logged on to Apple services like iCloud, Music, iTunes, Apple TV+ and many others. Although Apple ID itself is free, subscriptions to their services are not. There are family and bundle plans like Apple One to make cost per-individual cheaper.
Continuity
Continuity was a feature that was introduced during WWDC 2014 with the preview of the iOS 8 and macOS Yosemite. One can argue that this is the first public display of Apple Ecosystem, where devices are interacting with each other.
Continuity features includes:-
Handoff On supported app, you can continue from one device to another. For example, write a note or email in the respective app in the iPhone, you can continue your composition on the Mac.
Unlocking Use your iPhone to unlock your Apple Watch so you don't have to punch your pass code on a tiny screen. You can use your Apple watch to unlock your Mac so you don't have to punch your pass code on your keyboard.
Universal Clipboard You can copy content from one device and that content will be available on other devices. You can copy an image in the iPhone and paste it in the Mac.
Airdrop You can transfer files from one machine to other nearby machines. All the devices need to be in the same network or nearby. Very conveniently send photos to other people.
iPhone Calls The iPhone rings and you can pick up the call from all nearby devices. Even on your Mac.
Text message forwarding Using the mesages app on Apple devices, you can receive and send SMS messages to all devices.
Instant Hotspot Share your cellular data connection with other devices using Wi-Fi. Password is not required.
Continuity Camera You can use your iPhone, iPad or iPod to instantly take picture or scan the documents. On your mac, just right click on the desktop or finder and select 'Import from iPhone'.
Continuity Sketch Instantly add a sketch from iDevices to your Mac. Just open a document or finder, then right click and select 'Import from iPhone' > 'Add Sketch'. Draw the sketch and when done, it will be inserted into that document.
Continuity Markup You can request document markup to your iDevices. Open up a document in the Mac, and click the markup icon. It will open up on your iDevice and you can start marking up the document. Changes will appear live on your Mac.
Sidecar You can use your iPad as a second monitor. Must use bluetooth.
Apple Pay Shop online and complete the payment on the iPhone or the Apple Watch.
Other ecosystem features
Here are other Apple Ecosystem interaction between Apple devices.
iPhone as Apple TV remote Using your iPhone as your Apple TV remote
Free communication and locator tools If you and the other person is using Mac or iDevices or Apple Watches, you can communicate through text message, voice or video for free using the Internet using iMessage, FaceTime and Walkie-Talkie. You can also find all your devices using the Find My App which is available on both the Mac and iDevices.
App Store Purchase Purchase an app once on one device, and it is supported on all the devices. Like download the FireFox app and it will automatically downloaded on all devices.
iCloud Data All your cloud data are sync across devices. Take a picture on one iPhone, it is available on all the devices that uses the same app.
Family Sharing You can share services between individuals on a family plan. Sharing includes sharing subscriptions like Apple TV+, News and also photo and location services. For example if location services sharing is enable, you can see each other devices in the Find My app.
WiFi password sharing You enter a new area. You key in the Wi-Fi password. When your contact is trying to access the Wi-Fi by going into the Wi-Fi settings, your phone will open up a dialog box asking if you want to share the password to your friend. Click yes and your friend's iPhone automatically fill up the Wi-Fi password.
AirPods Autoconnect When set, the moment you put on your AirPods, it will automatically connect to the last active iDevice.
Find My Locate your devices that is registered under your Apple ID. You can share all of your devices location to your family members.
U1 chip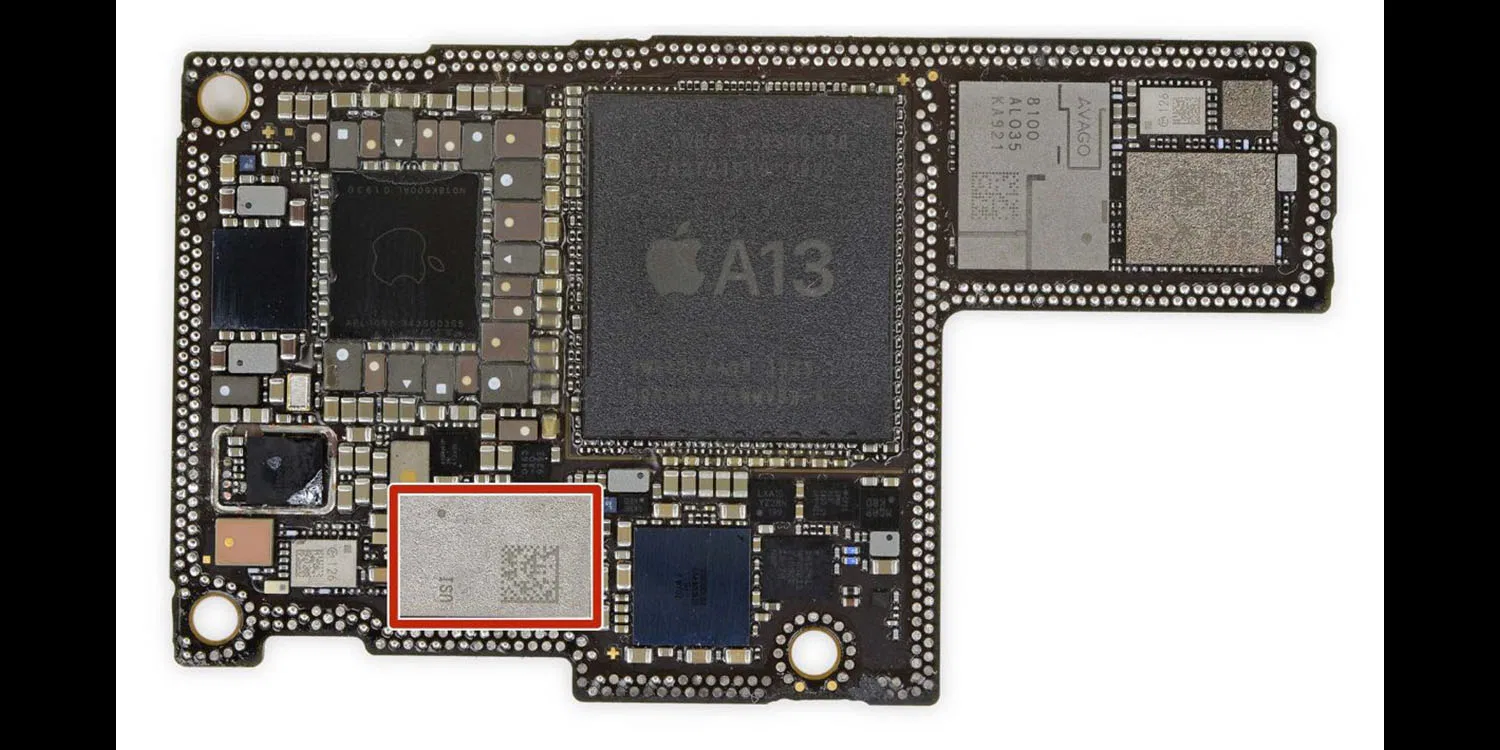 On the hardware level, Apple has begin to deploy a new chip called U1 on several of its devices. The U1 first debut on the iPhone 11 line up in 2019 and begin to appear on a few products after that. Currently, the iPhone 12 line up, Apple Watch 6 and HomePod Mini all has the U1 chip
What's the U1?
The U1 is Apple's implementation of the ultra-wideband. Ultra-wideband is a radio technology that uses a short-range, low-energy, high-bandwidth communications over a large radio spectrum. Apple uses the 6-8.5 GHz radio spectrum to implement ultra-wideband. Using the U1, it can precisely locate and transfer files faster to other devices that also uses the U1 chip.
In Apple developers documentation, this feature is called nearby interaction where you can take advantage of the fact that you are nearby another device that also have the U1 chip.
U1 chip examples.
One example is the interaction between HomePod Mini and iPhone 12 which both have the U1 chip. You play a song in iPhone 12, then you see a HomePod Mini. You tap the HomePod Mini with the iPhone and it can play the song right away on the HomePod Mini.
Other integration
HomeKit HomeKit is how Apple can manage third party devices or services. The devices will follow the protocol set by Apple and once registered, you can control that device using your iDevices or Mac.
Siri Shortcut You can issue custom commands to Siri and activate a series of actions. Imagine like the Automator app on macOS, but instead of clicking, you say the keyword to Siri.
The future of integration
The integration begins when Tim Cook announced that the Mac will not be the center of the Apple ecosystem but one of many platforms that interact with each other. Since then, Apple has make their product more integrated with the Apple ecosystem. While each of the product it very good on its own terms, but the integration with other products in the Apple ecosystem take the Apple experience to the next level. In other words, the whole is greater than the sum of its parts.
Expect more software and product updates will provide a tighter integration between multiple products and services.
Plug
Support this free website and my family by purchasing throuhg my affiliate links. Thank you.
Macs Laptops:-
Mac Desktop:-
iPhone:-
iPad:-
Apple Watch:-
WWDC 2023 Prediction & Recap
Based on pre-event announcements and what the rumors are saying, this year's World Wide Developers Conference could be the most groundbreaking yet from Apple.
Tags:
apple
,
ecosystem
,
macos
,
ios
,
ipados
,