On WWDC 2020, Tim Cook announced to the world that Apple is making major changes on their Macs. They announced that they Macs will moving away from Intel CPU to their own CPU dubbed Apple Silicon. Couple months later and they introduce the M1 chip which ship on the lower end Macs namely the Mac Mini, MacBook Air and the lower end MacBook Pro 13".
People are mind-blown by the M1 performance. It beats out Intel best CPU, even after Intel updates it a year later and able to keep up with AMD best CPU. And it does all that using 1/10th of the power that needed to run Intel's and AMD's best. So far so good, but now, we have a dilemma, since the M1 powers both the MacBook Air and the MacBook Pro, which one should you buy? Read on to find out.
Plug: Audiable allows you to listen to your favorite books while on the go. Sign up today for a free 30-day trial. Click on the link below:-
MacBook Air
The MacBook Air is Apple's default $999 laptop. On the exterior, the is no physical differences between the Intel base MacBook Air from the previous generation and the new M1 base. But it's whats inside that has been completely redesigned.
A tear down by reviewers like iFixIt shows that the fan has been completely removed in the new MacBook Air. This is the first time Apple make a completely fan less laptop. The circuit board also has been redesigned to be smaller and with less components. This is because the M1 is a SOC (system on a chip) which most of the functions that requires external chips like I/O controller, Apple custom security T2 chip and other functions has been integrated into the M1 chip. Simpler design means less prone for failure.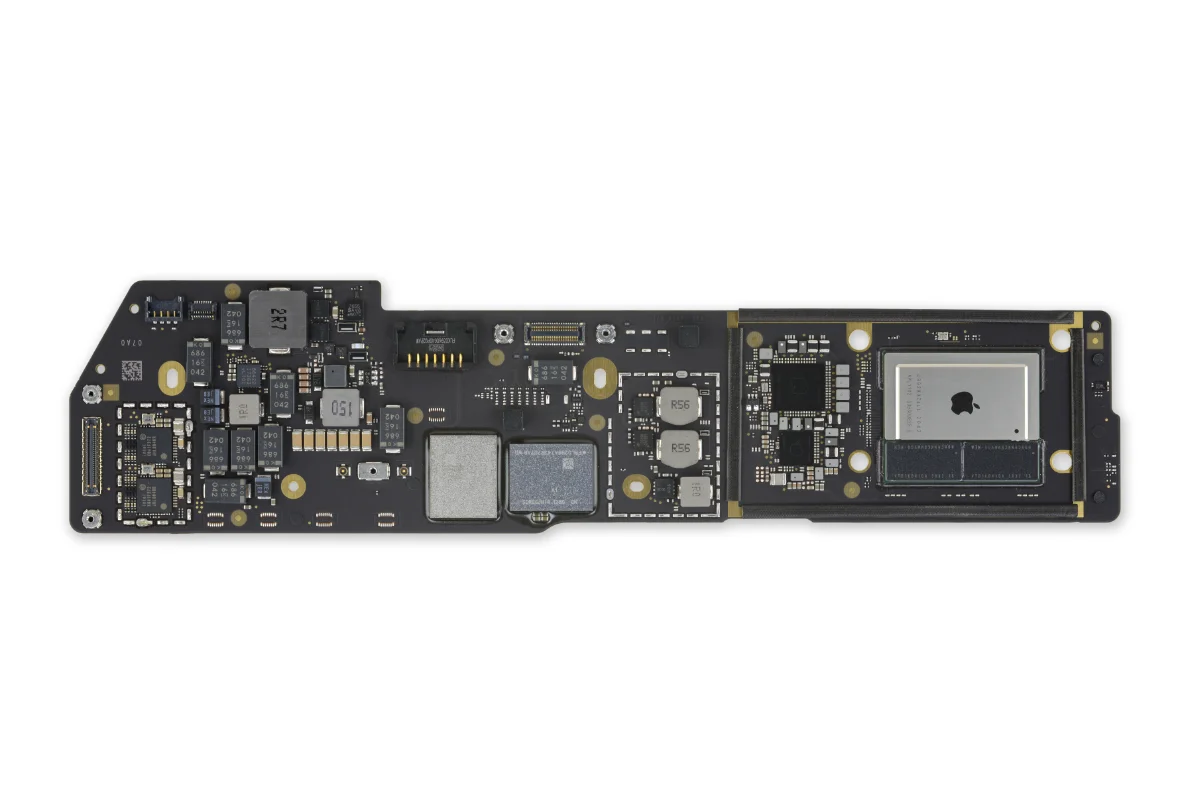 There are many benefits of having a fanless design. For one, there will be no chance that the laptop will overheat since fan less design must always operate in a certain temperature range. Another is that fan less means noiseless since there is basically no moving parts that can cause any noise on the laptop. If you want a quite laptop, a fan less laptop is the way to go.
Of course, there are some disadvantages with fan less. One is that performance wise, you cannot have the same performance envelope like a active cooling solution. Because of this, after 10 minute of intense work, the MacBook Air will throttle down in order to cool itself. All this might mean the MacBook Air is no up to most task, but you will find out that for most tasks, it is quite powerful. It is quite powerful that during its release, a $600 Mac Mini beat a $600 chip from Intel. So the M1 is so powerful that burst of activities is enough to complete most tasks before it has to cool down.
And of course, there is the price. At $999 base price might seems expensive for a laptop, but remember what you are getting. A retina display which most laptop at this price range does not have. A aluminum machines chassis. Force Touch mouse which remains best in class. Decent speakers. An ultra book which rivals larger and more expensive laptop in terms of performance and build quality.
MacBook Pro
The M1 MacBook Pro is Apple first pro laptop that Apple updated with Apple Silicon. There are a few different tiers in the MacBook Pro line up and the one that Apple updated is the entry level MacBook Pro with 2 Thunderbolt Ports. The more "powerful" 13-inch 4-port Thunderbolt still runs on an Intel Processor as of March 2021. The higher end 16" MacBook Pro still runs on Intel processor.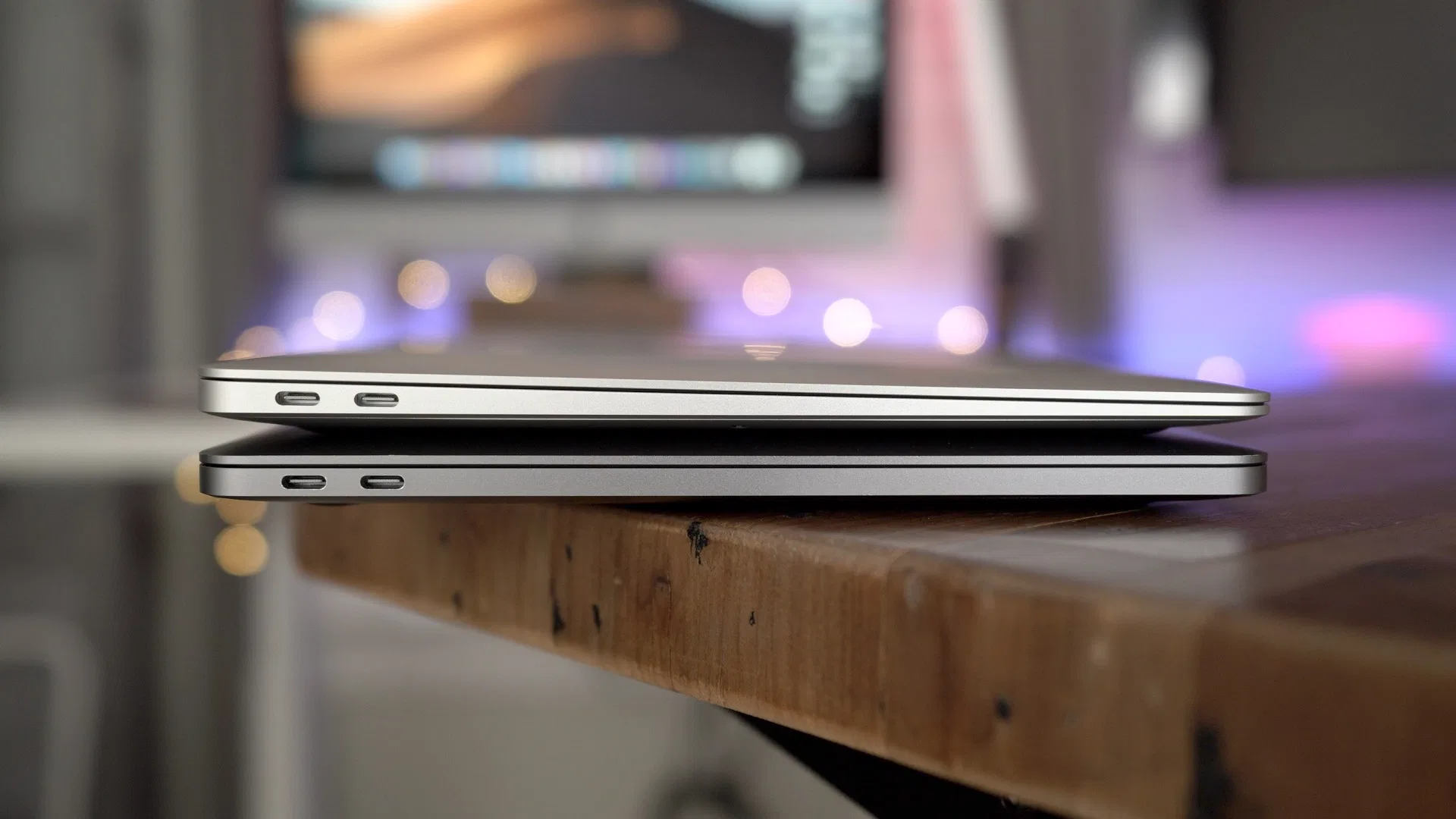 The MacBook Pro 13" has the same width and depth of the MacBook Air but it is slightly thicker at 1.56 cm instead of 0.41 to 1.61 cm. The MacBook Pro design is one full block of machined aluminum while the MacBook Air has a wedge shape design to make it sleeker. Because the internal MacBook Pro volume is slightly bigger since it does not have a wedge shape, the batteries are larger.
The main difference between the Pro and the Air is that the Pro has active cooling which allows it to have sustained high performance for heavy loads like those long hours editing 4K videos or making music or doing a large Adobe Photoshop project. Instead of having the performance throttled after 10 minutes, the M1 on the Pro will continue to hum and working at it is highest performance envelope. If your work load is light and in small burst, the performance between Air and Pro is very minimal, the Pro will shine when the heavy workload is sustained.
For the $300 premium that you bought over the MacBook Air, you have a slightly brighter display, nicer speakers, studio quality mics and Touch Bar which instill a love-hate relationship with Apple users. You'll also get a faster charging brick which allows you to fully charge the Pro in under an hour. Although the weight difference is just around 100 grams, but the MacBook Pro feels a lot heftier than the Air, because the wedge shape of the Air distribute the weight differently from the Pro, so the Air feels a lot lighter in your hands.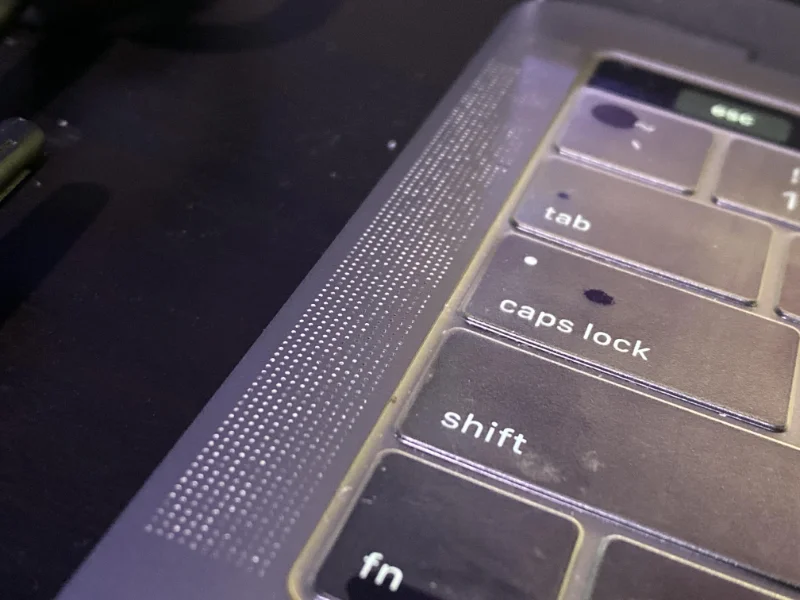 Conclusion
If you just need a laptop, the $999 MacBook Air is a no-brainer. Despite having launched for almost a year, it is still a unique product in September 2021. 4K display, decent keyboard, fanless design which makes it reliable to a fault, SSD storage that is fast and that amazing M1 chip that can actually keep up with desktop chip. I would add $100 to upgrade that RAM for future proofing, but that is basically it.
If you workflow includes heavy duty apps that is long running like video editing, compiling software and batch image editing, the $300 premium is well worth the investment. Slightly better screen, far better speakers and mics and a TouchBar if you into that. Other that the Pro would not be thermal throttle because of active cooling, performance and build quality between the Pro and the Air is almost identical. Sure you can feel the heft on the Pro, but the Air is most flexible and lighter.
The M1 has given everybody a taste of what Apple can do with their lowest end offerings, we just cannot wait for Apple to progressively update their line up moving to the mid-tier offerings and eventually land on the higher end chips.
Plug
Help grow this site and my family by visiting my affiliate links below:-
Accessories:-
USB-C charger - 100W - Amazon
Apple USB-C 20W charger - Amazon
Anker USB-C to Lighting Cable - Amazon
Apple Pencil
Magic Keyboard
Smart Folio
Smart Cover - Amazon
AirPods
Tech specs comparisons
Feature
MacBook Air
MacBook Pro
General
CPU
M1
RAM (GB)
8 or 16
Storage (GB)
256, 516, 1024 or 2048
Display
Size (inches)
13
Max Resolution (pixels)
13
Max Brightness (nits)
400
500
Color Gamut
P3
P3
Graphics Adapter
Apple M1
Audio
Mics
3
3, Studio Quality
Speakers
Stereo
Stereo w/ Dynamic Range
Audio Jack?
Yes!
I/O
Ports
2 Thunderbolt 4 (USB-C)
Keyboard (US layout)
78-keys
65-keys with Touch Bar
Touch ID?
Yes
Yes
Touch Bar?
No
Yes
Weight and Dimensions
Weight (kg)
1.29
1.4
Height (cm)
0.41 - 1.61
1.56
Width (cm)
30.41
30.41
Depth (cm)
21.24
21.24
Adobe Alternatives
Maybe you are just starting out. Maybe you don't want to pay the Adobe subscription tax. Maybe you just like to try new things. Here are Adobe alternatives that are quite good.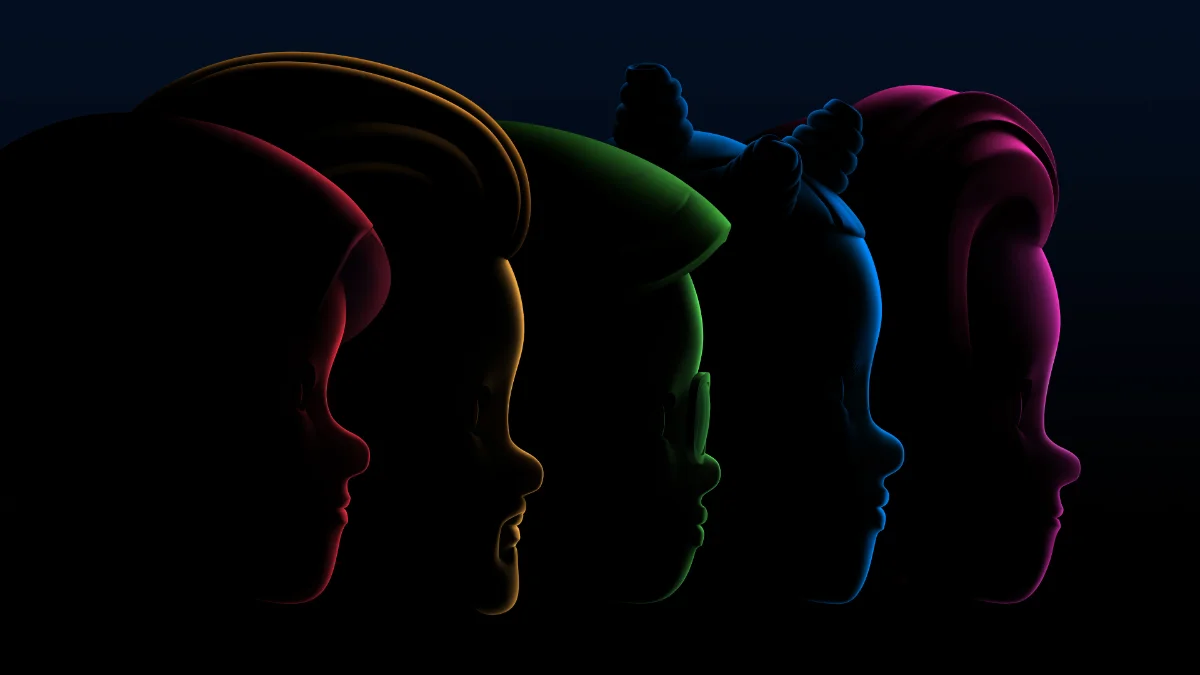 WWDC 2022 Preview
WorldWide Developers Conference is coming in early June as always. This year's theme would be 'Swiftly Approaching'. Take take a sneak peek of what we expect will come out of WWDC 2022.
Tags:
comparisons
,
m1
,
macbook
,