Airtags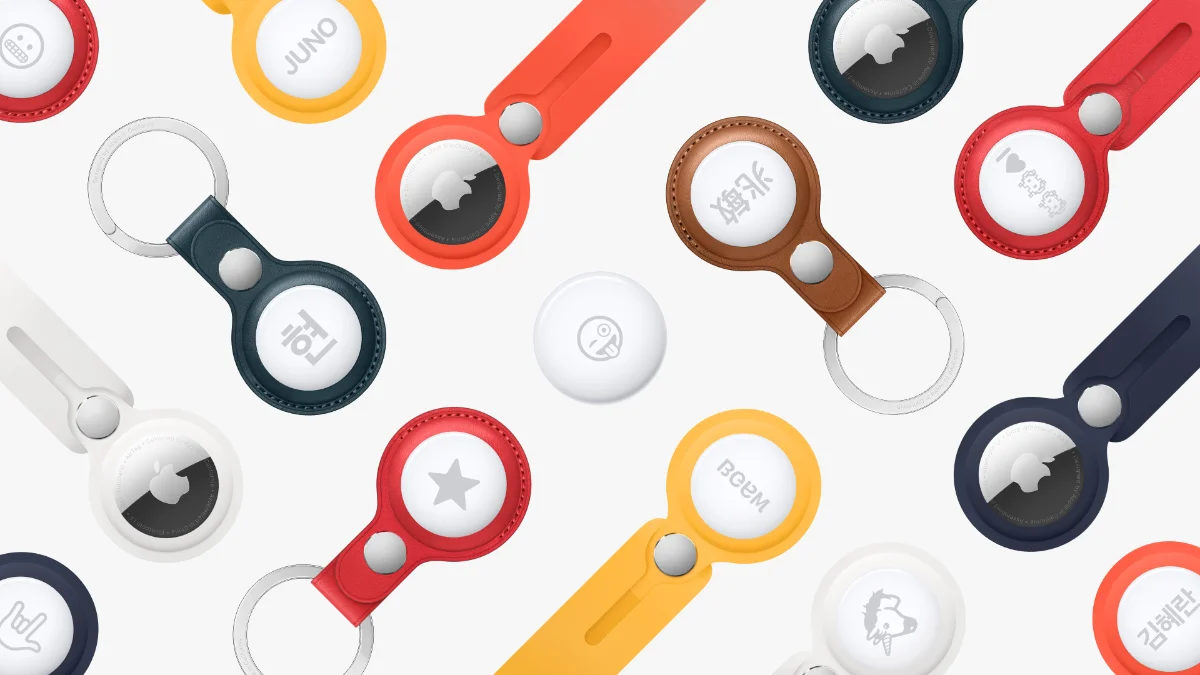 On April Special event, Apple introduced their latest product: AirTag. It is Bluetooth / NFC enable tracker that utilized the Find My network to locate your items. One would see Apple newest product, others see a behemoth joining the competition, I see it is a technology demonstrator to get more people into their ecosystem.
Plug: You can buy the AirTags at my Amazon affiliate link. Audiable allows you to listen to your favorite books while on the go. Sign up today for a free 30-day trial. Click on the link below:-
Design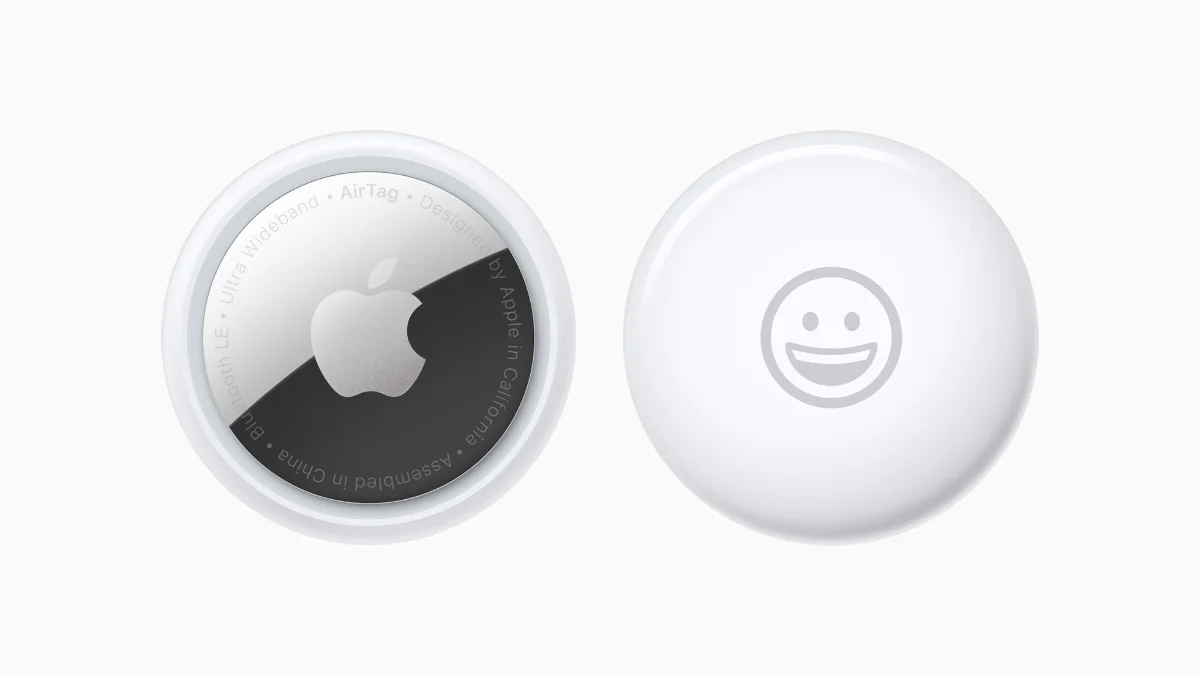 The AirTag has a very straightforward and simple design, enshrining Apple's ethos of making things simple but useful. There's the stainless steel side which is very easy to scratch. It says "AirTag, Designed by Apple in California, Assembled in China, Bluetooth LE (Low Energy), UltraWide Band".
On the other side is a white plastic cover which you can laser engrave it with your characters of choice if you order it from the Apple online store. From a glance, it looks like a big button. You can put up to 4 characters which include emojis. To input characters from other languages like Chinese or Japanese, you have to order them from their respective countries.
The Tag is rated IP67 so it is water resistant and dust resistant. The battery inside lasts for a year and is user-replaceable, which is a first for Apple for a very long time.
Pricing during launch is $29 a piece or $99 for a 4 pack. There's the Hermes AirTags which starts at $299 all the way to $449. The Hermes AirTags comes with a choice of a Key Ring, Bag Charm or Luggage Tag form factor. Instead of the standard Apple design, it has the Hermes design which looks like one of their buttons.
Accessories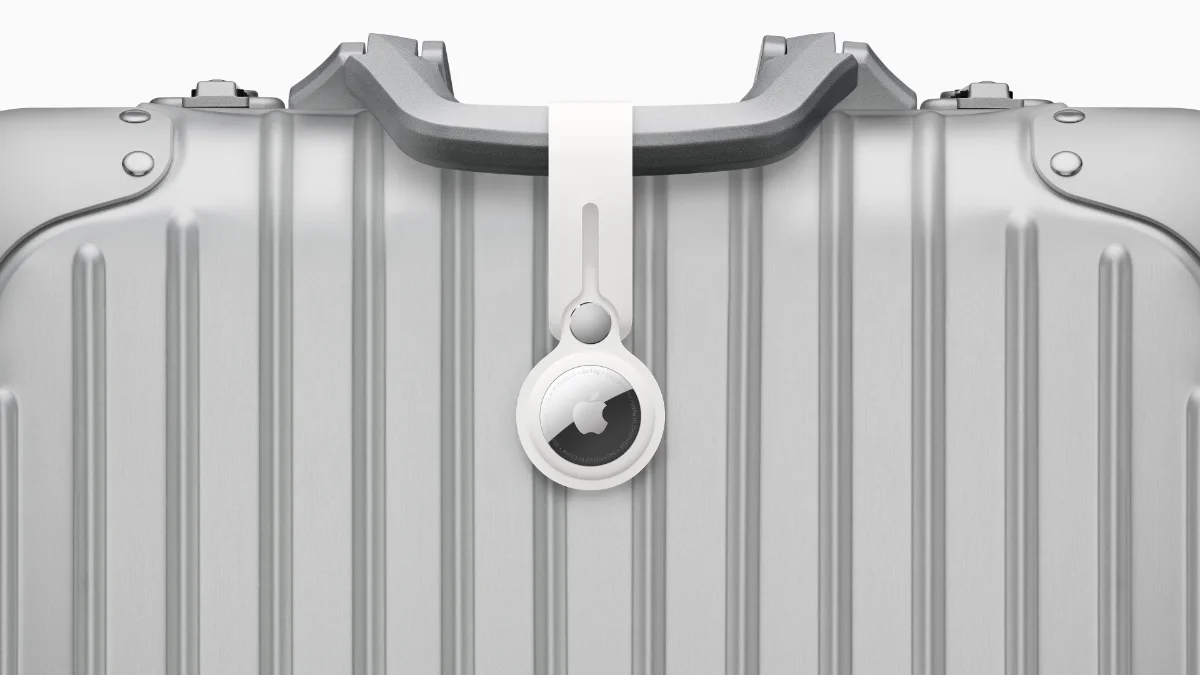 The AirTags can be used as it is but Apple design it to be put inside a multitude of accessories. They run the gamut from $29 for a simple loop from Apple, $8 from Amazon and all the way to $449 for a luggage tag by Hermes.
The AirTag itself does not have any holes to put a loop or anything, so getting an accessories is highly recommended.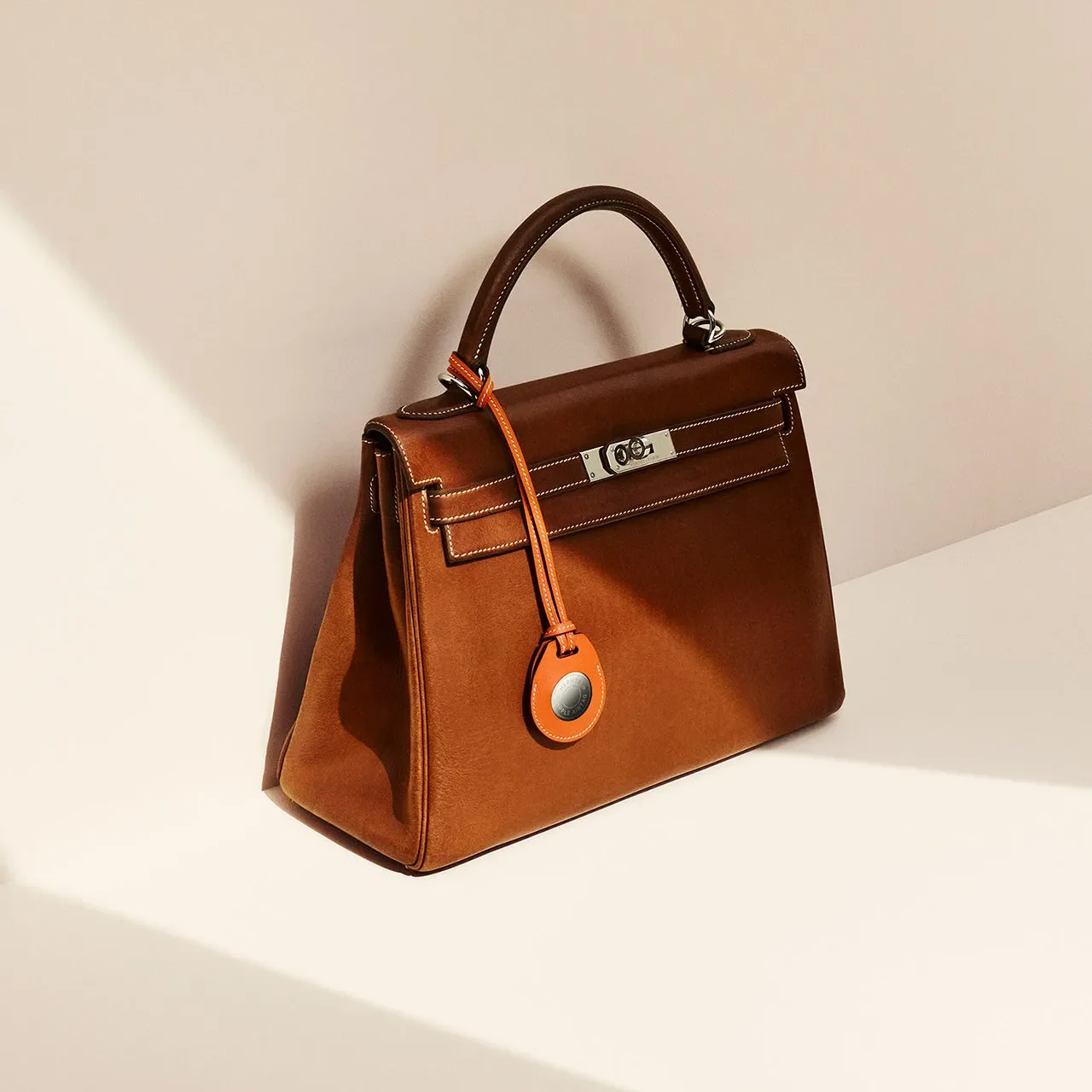 How it work
Register and Locate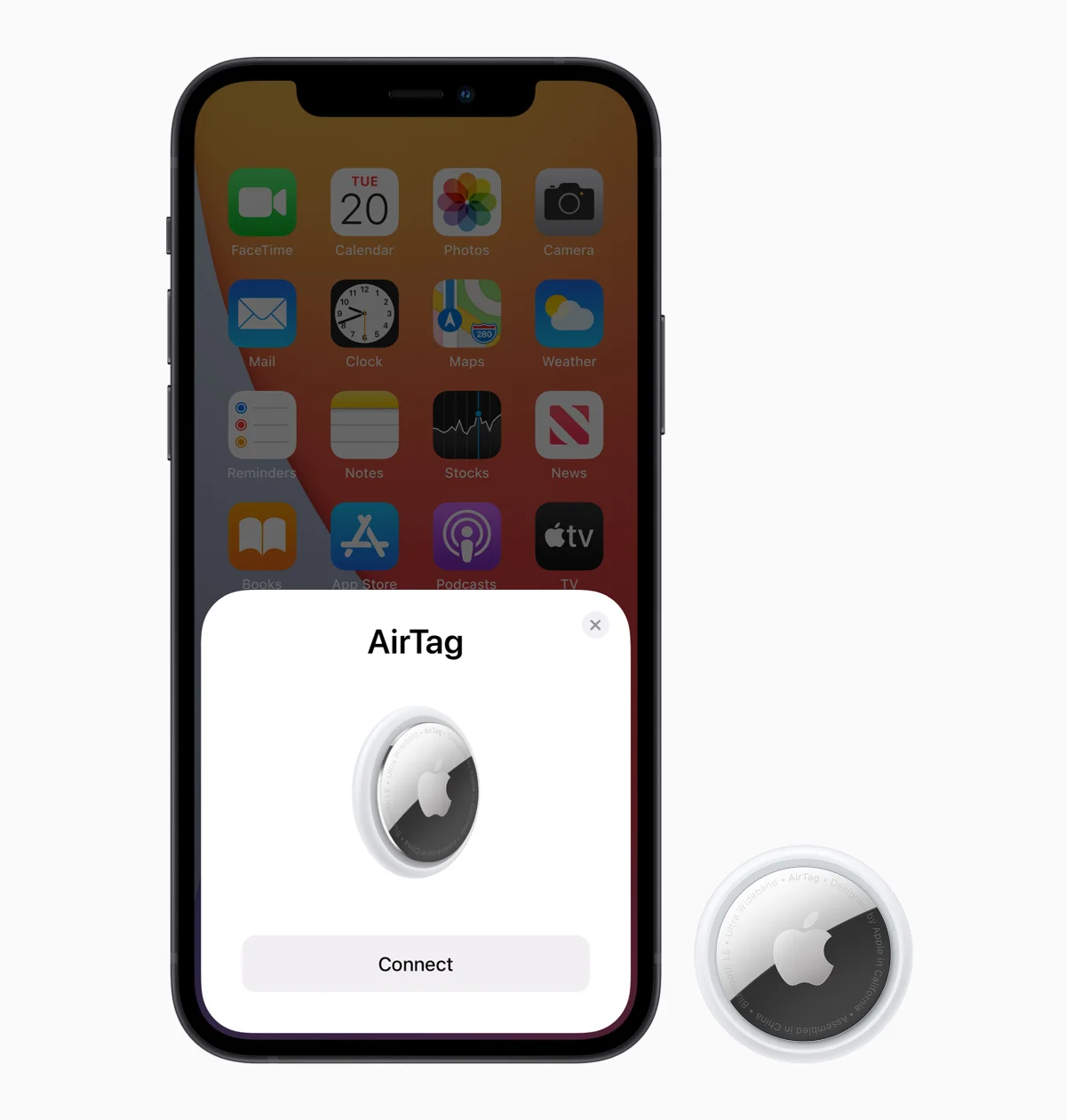 To register a new / unregistered AirTag, put an AirTag next to your iPhone and wait for on screen instructions. Once the iPhone detects the AirTag, it will attempt to the registeration process where you need to 'label' the AirTag. Once done, the AirTag can be found in your Find My app.
To locate your AirTag, just fire up the Find My app and start locate them like any other objects in Find My app. The added benefit of the AirTags is allows precision finding thanks to the Ultra Wide Band protocol that is implemented, possibly by Apple's U1 chip. With in 30 feet / 10 meters, which is the Bluetooth line of sight range, it will change the interface to precisely show where the items are.
Privacy and Anti-Stalking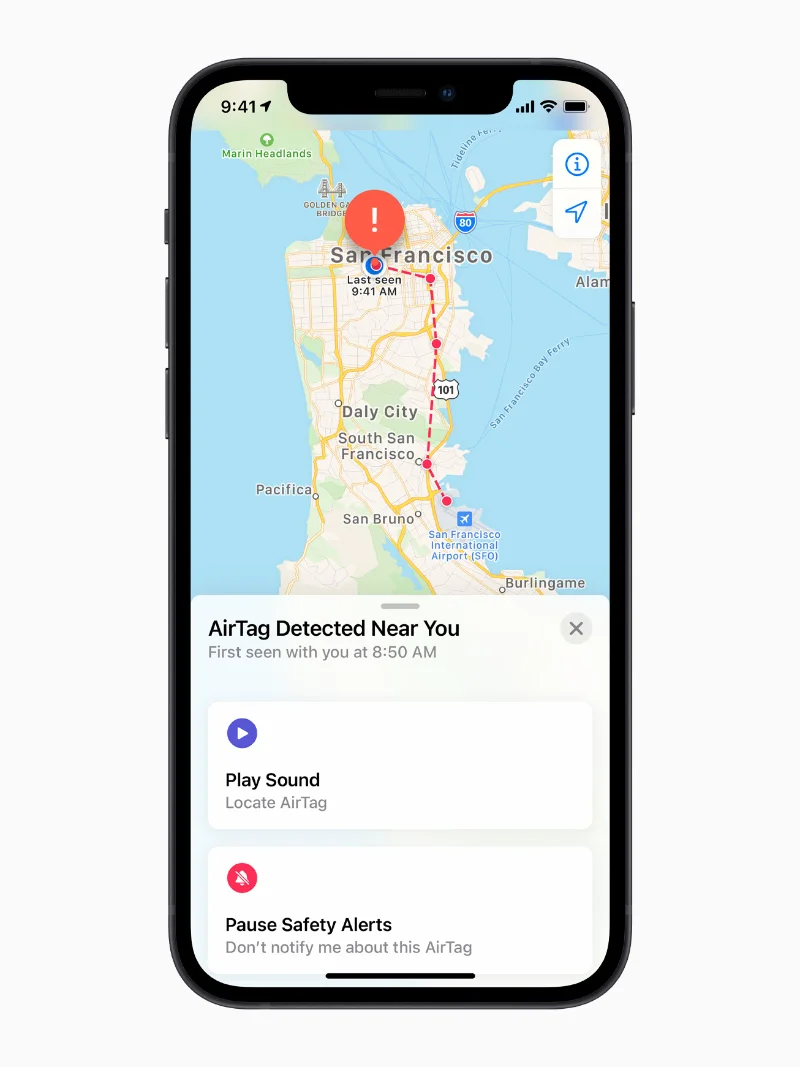 Of course with any tracking items, there is a question of privacy. Apple has demonstrated that the AirTags has some protections against unintended or malicious tracking. If someone else's AirTag is following you and away from its owner, the foreign AirTag will inform your iPhone about it. You will have a choice to disable or ignore such warnings. It also periodically beeps in case the one who is being follow is not using an iPhone.
Apple claims that it will know that you are with your friend who has a AirTag traveling together.
A report by Washington Posts has said that anti-stalking measures by Apple is insufficient and can be easily be defeated. The chirps is only for 15 seconds every few hours at 60 decibels which is the equivalent to a conversation at a restaurant.
Lost Mode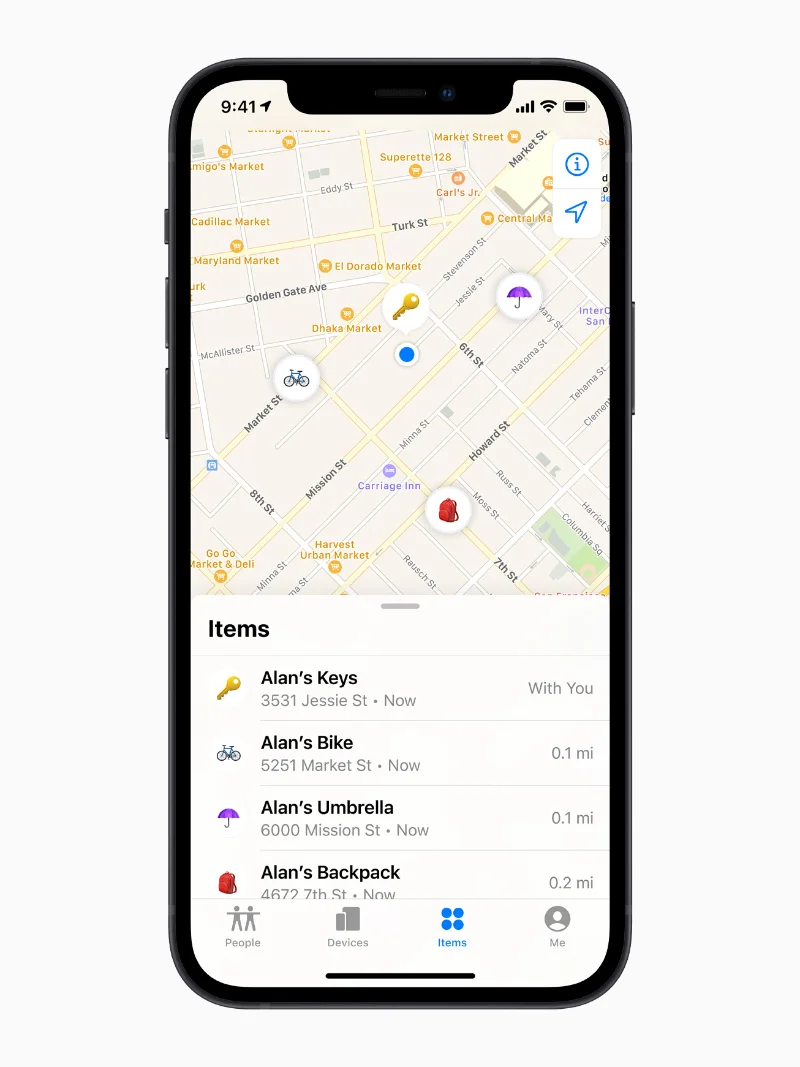 If you lost your AirTags, you can put the related AirTag into lost mode just like your other Apple devices. In lost mode, you can put a 'note' on the AirTag like leaving a contact number / reward. The AirTag is also is an NFC device which can be read by Android phones.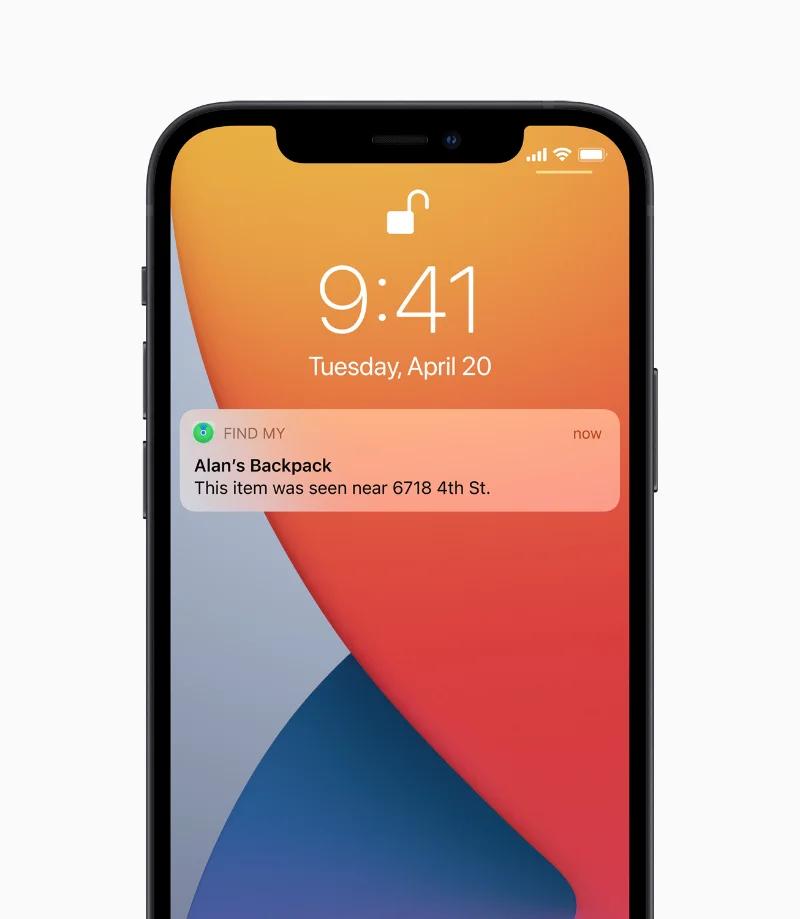 In lost mode, the AirTag will periodically emit a Bluetooth signal. This signal will be picked up by any iPhone within range and will update to Apple Find My server. The server will then give you update about where are the item is last seen. The communication between the AirTag to you is encrypted from end to end so nobody, including Apple, can have the location information except you. This 'community search' function should work well in theory because there are more a billion active iDevice users on the planet. It's like having a billion people looking for your item.
Find My Network and Made For iPhone program
For some, the AirTag is another device that Apple makes or it is a new market that Apple trying to enter. In reality, the AirTag is more than just another device. It's a technology demonstrator for Find My Network and to bring more people and vendors into Apple ecosystem. It is Apple's way to showcase what is possible with Find My Network and give incentive for 3rd party vendor to join their ecosystem. Apple promise for those who join their program that their interactions with their devices will be as frictionless as their AirTags.
Made for iPhone (MFi) is a certifying program which allow 3rd party vendors to sell waves that connects to their hardware or in the case of Find My Network, their services. It is unknown how much Apple actually makes from this program, but judging by last quarter financial statement and giving a 10% services revenue contributed by this program, MFi could generate $1.5 billion for Apple. So Apple is pulling all the stops to ensure the success of Find My Network program.
Competitors
There was a few competitors in the Bluetooth beacon long before Apple enter the market. Most notable of them is Tile which started as as crowdfund project. Since the launch of AirTags, the CEO of Tile has called Apple AirTag as unfair competition and even call for Congress to investigate anti-competitive behavior.
During the launch of Find My Network, Apple showcase Chipolo tracking beacon as one of the vendor that joined their Find My Network. They have the same basic functionality as the AirTags but with different build and Chipolo do have some added features like out of range alerts and louder (120 dB) beeps.
The big difference between Apple AirTags and their non-Find My Network competitors is how frictionless Apple's implementation are. Tile has community search function just like Apple, but only works for people who are using Tile app, which far less than active iDevices users.
Others
Someone find out by accident that if you tap your name in Find My App in search mode, it will go into developer mode. Just tap 5 times on the name of the item in the upper left corner to access it.
Someone in r/Apple seems to have discovered a hidden Developer AirTags menu by accident. When in Find Mode, tap your name in the upper left 5X to access a secret menu. pic.twitter.com/PhohWDLvmG

— Robert Rosenfeld (@robertrosenfeld) May 6, 2021
The AirTag is basically a NFC tag. You can also make the AirTag as a NFC trigger by using the Shortcuts app in your iDevices. By tapping the AirTags and configuring a shortcut associated with that specific AirTag, you can trigger actions based on that. First discovered by iCulture (article is in Dutch)
Plug
Help grow this site and my family by visiting my affiliate links below:-
Accessories:-
USB-C charger - 100W - Amazon
Apple USB-C 20W charger - Amazon
Anker USB-C to Lighting Cable - Amazon
Apple Pencil
Magic Keyboard
Smart Folio
Smart Cover - Amazon
AirPods