Table of Contents
On April 2021 special event, Apple surprised everyone by updating their new iPad Pro not only with their first MiniLED screen which rivals their top of the line display, but by putting a chip that was meant for laptops and desktop on a tablet. Enter the iPad Pro M1. The previous version of the iPad Pro was known as a powerhouse, and yet, Apple decided to up the ante to stratospheric levels by putting a laptop chip on a tablet. One wonders what is Apple grand strategy in this and how will it compete with the current MacBook Pro M1? We will dissect both issues in this article.
Executive Summary
Feature
MacBook Pro M1 2020
iPad Pro M1 2021
Pros

Can use macOS
All in one design
Active cooling, better sustained performance

Better cameras
miniLED screen. One of the best screens on any device.
You can use Apple Pencil 2
Most powerful tablet. Far exceed the competition

Cons

Dated design. Refresh is slated for 2022, but don't have your hopes high
Too close in overall performance with MacBook Air

If you add the Magic Keyboard and Apple Pencil, it's heavier than the MacBook Pro
Pricey when compared with what it can do
iPadOS - Even Apple's own professional apps is not in here.
Only a single USB-C port

Price (Amazon Affiliate Link)
$1,299.00
$1,488.00
MacBook Pro
First, let's begin with the "traditional" and "tried and tested" solution: the MacBook Pro M1. When the M1 was released back in November 2020, everyone was skeptical with Apple claims of improving battery life and performance. It does not help with Apple vague performance chart. Once the product hit the market, it blow everyone's mind away. Not only it nearly double the battery life of their laptop, it does while beating up Intel best gaming chip on the market at that time, which power consumption just 10% of Intel. It was truly a game changer not only for Apple, but for the entire industry.
Specification-wise, the new M1 MacBook Pro did not change anything from the previous Intel version. The only changes they made were internal which is ditching Intel for M1 silicon. So basically, you're getting a 2019 MacBook Pro with updated internals, which not to say it's a bad thing since the build quality is second to none, the screen is great and they finally fixed the keyboard.
iPad Pro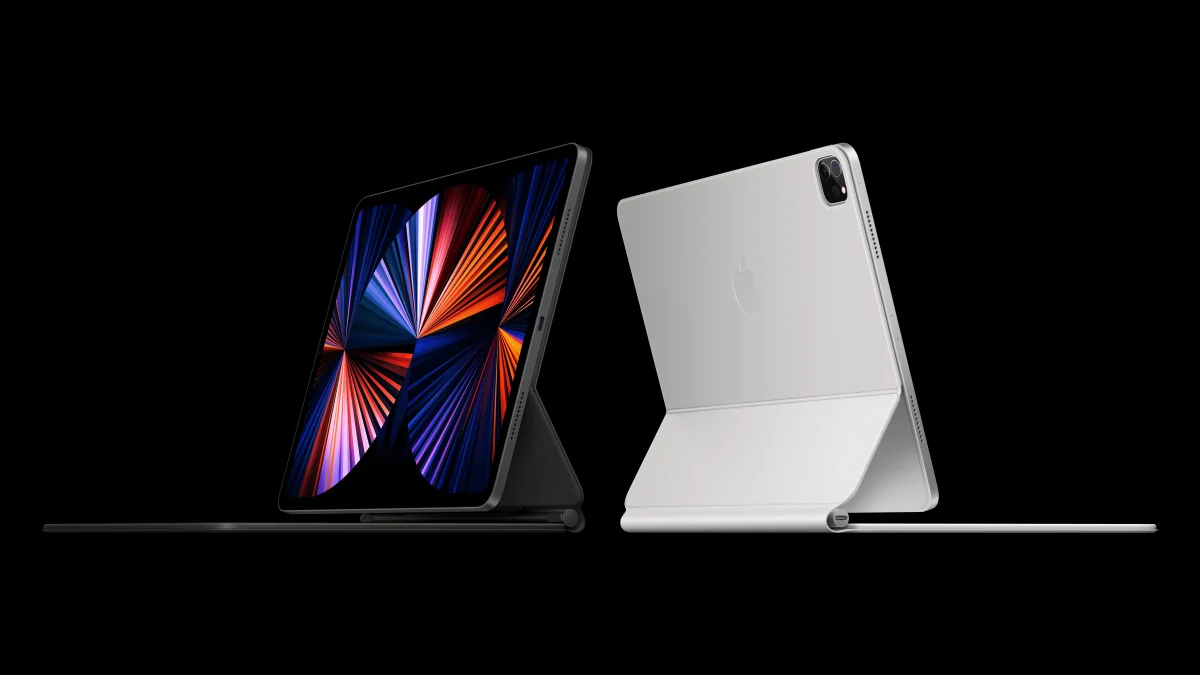 One can say the same thing about the iPad Pro. The new 2021 sports a new screen and the M1, but basically almost everything else remains the same. The FaceID authentication, the speaker placement, and support for all other accessories except for the Magic Keyboard, which you might have to buy a new one since it is slightly thicker.
The first highlight of the new iPad Pro M1 is the screen. It is first Apple device with a MiniLED screen. It's the first Apple device with over 2,500 dimming zones. Native resolution on the iPad Pro is 2732 by 2048 pixels, which means, each dimming zones can be as close as the objects they represents on screen. It's amazing that Apple can all that screen technology, in the device that starts around $1099 which rivals a Pro Screen that starts at $4,999 without a stand.
The second highlight is of course the M1 chip on the iPad Pro. The iPad Pro 2020 with the A12Z chip is already the fastest tablet on the market. Now, the M1 chip, which is based on the A14 chip but with improved I/O, memory controller, bigger graphic cores and more compute cores will definitely be a game changer on the tablet market. Now the iPad Pro has around 8GB to 16GB of memory which rivals Macbook Pro. The real question is, why Apple put such a powerful chip on a tablet when almost nobody can actually use all that power?
Differences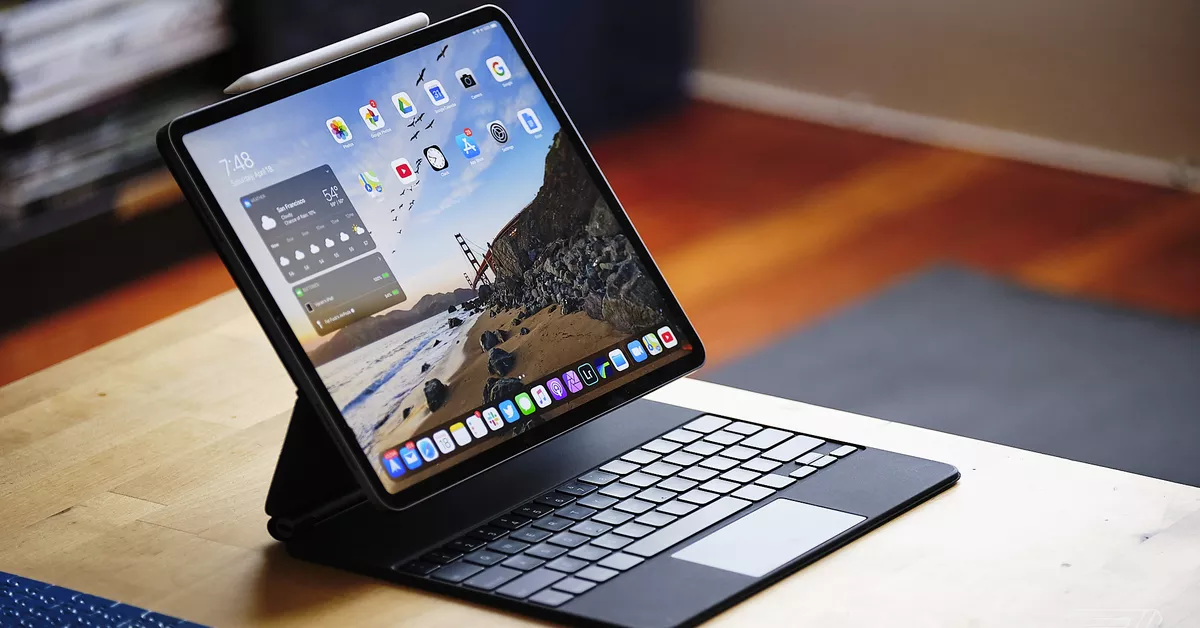 Internally, both the iPad Pro and the MacBook Pro seems to have the same internal specs, but there are a few caveats to consider:-
For the iPad Pro: The screen is the center piece of the entire iPad. It is a touch screen. It can accept Apple Pencil input, so it will be great for artists and designers a like. It also has MiniLED which has over 2,500 dimming zones, which helps show great HDR videos and pictures. The display rivals Apple most expensive display at one fifth of the price, which comes with a powerful computer and its portable. The screen alone gives a compelling reason to choose the iPad Pro over the MacBook Pro. And there's the iPad other feature like having a camera, LIDAR scanner and other great iOS features. Don't forget to mention that it's the computer that you can take anywhere with your, especially when you have the 5G version.
For the MacBook Pro: Despite having better hardware features on the iPad Pro and a chip to match, the MacBook Pro trump card is the software: macOS. macOS has been honed in various form for more than 25 years from the early days of NextStep to the current form which is macOS Big Sur. Because of the extremely long development time, macOS is highly versatile, richly customizable to a certain degree and have a richer application set than the iPadOS. When I say richer, I mean have pro software that has been in development longer than the iPad platform itself.
iPadOS vs macOS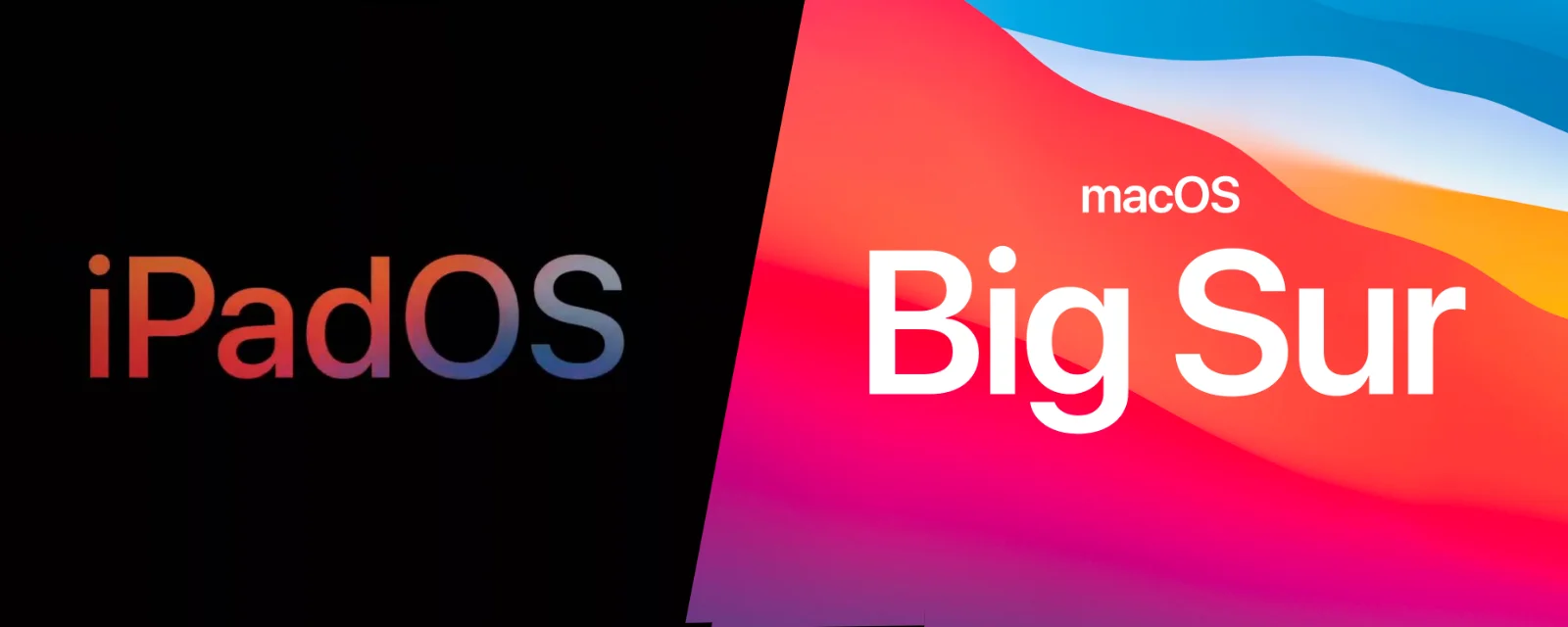 Now it comes down if you wanted iPadOS or macOS. The problem with iPadOS in the current form, it is a enhanced version of iOS but at the same time, a crippled version of the macOS. We now know that the iPad Pro can basically do anything that the MacBook Pro, because essentially they are both using the same hardware, but there's a lot holding back the iPadOS right now.
Here are some of the laundry list of things you cannot do on the iPadOS
Create other iPad / iPhone software
Using Apple Pro software like Final Cut Pro or Logic Pro

3rd parties app has the capabilities, but not the industry clout like Apple software

Support custom devices (you cannot build device drivers for iPadOS)
Better multi-monitor support (by default your app only clones to the 2nd monitor, some apps support multi-monitor, but there's no extend desktop on iPadOS)
No multi-user support
Building software by not using XCode (like using HomeBrew to build a Kubernates cluster)
The bad news is that Apple has a lot of work to get iPadOS to be a compelling alternative to macOS for professional. The good news that most of the problems are software based which means Apple with it's deep pockets and technical prowess, can fix all these problem eventually. We have to wait what will WWDC 2021 will bring on the iPadOS front.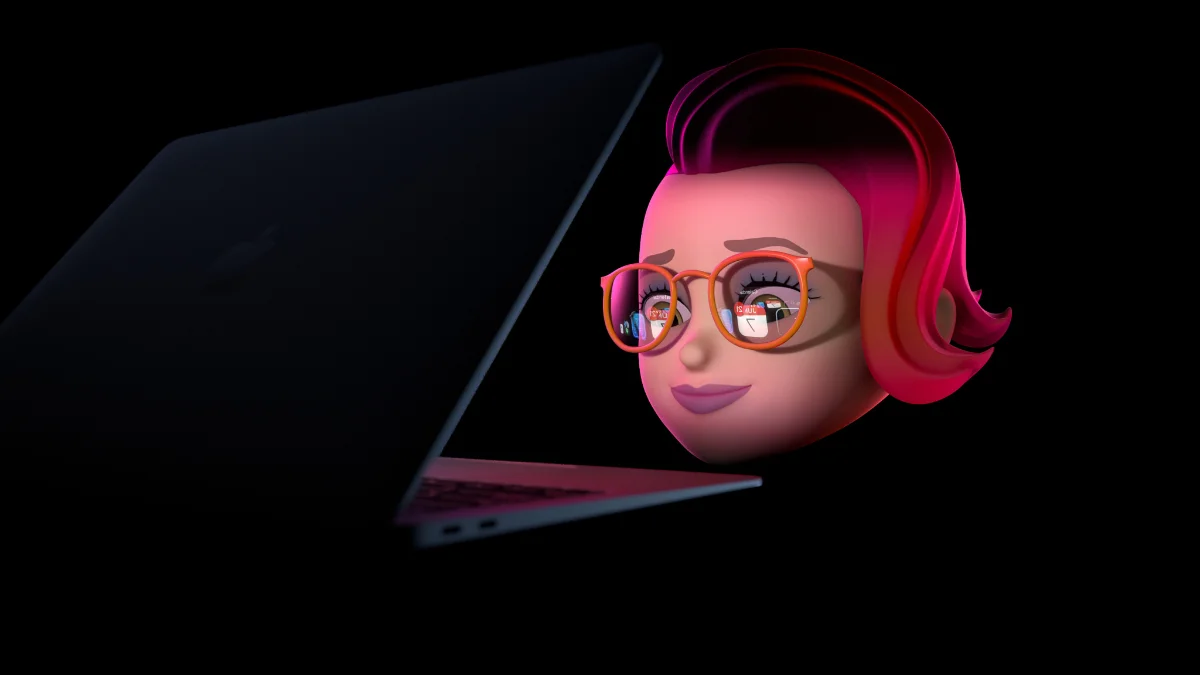 Apple iPadOS chess moves.
Now we know what is the strength, weaknesses and issues between the MacBook Pro and the iPad Pro, now begs the elephant in the room, what is Apple going to do with an overpowered iPad Pro? For most companies, they are playing checkers, just concentrating on the new move or trying to get to the end. But for Apple, they are playing chess.
Steve Job envision a laptop that can be carry out from a manila envelop back when he was making the first PowerBook. It took around 20 years before he did that on stage when introducing the first MacBook Air. Even then, the MacBook Air did not become the powerhouse laptop until the M1 arrive on scene in 2020. Apple watch did not get it "right" until Series 4 when they introduce health monitoring and Wireless version.
Apple has been attempting to replace the laptop with the iPad Pro, but it is limited by the software and the hardware at the time
So it long known that Apple wanted to replace the laptop with the iPad Pro, with some inundation. However, try as they might, they are limited by the technology that is available at their time. The CPU was not good enough, the RAM wasn't enough. Now the hardware has catch up with the MacBook, it is up to Apple to improve the software to catch up with the power of macOS.
Other than improving their own software, Apple hopes that with the improved hardware, there will be new class of software available on the iPadOS that will utilized the power. There are few moves that Apple did for this. One of them is Catalyst, which allows developers to easily write and support software for both iPadOS and macOS. Right now, Apple hopes that with the new hardware that matches the MacBook line up, developers will we more encourage to write apps for both macOS and iPadOS.
Apple idea of developers is different from the traditional sense
Another reason why Apple made the M1 on the iPad Pro is to create new technologies that was not possible before due to hardware limitations. You have to see the progress on the iPhone and how new features and functionality appears as the hardware become faster and more efficient. Technologies like computational photography, mobile gaming and HDR capture is just not possible with technologies from just 2-3 years ago. Apple move on the iPad Pro is to create more headroom so developers can create more powerful applications that was not possible on a tablet before, bringing the iPad Pro as a viable laptop replacement computer.
Conclusion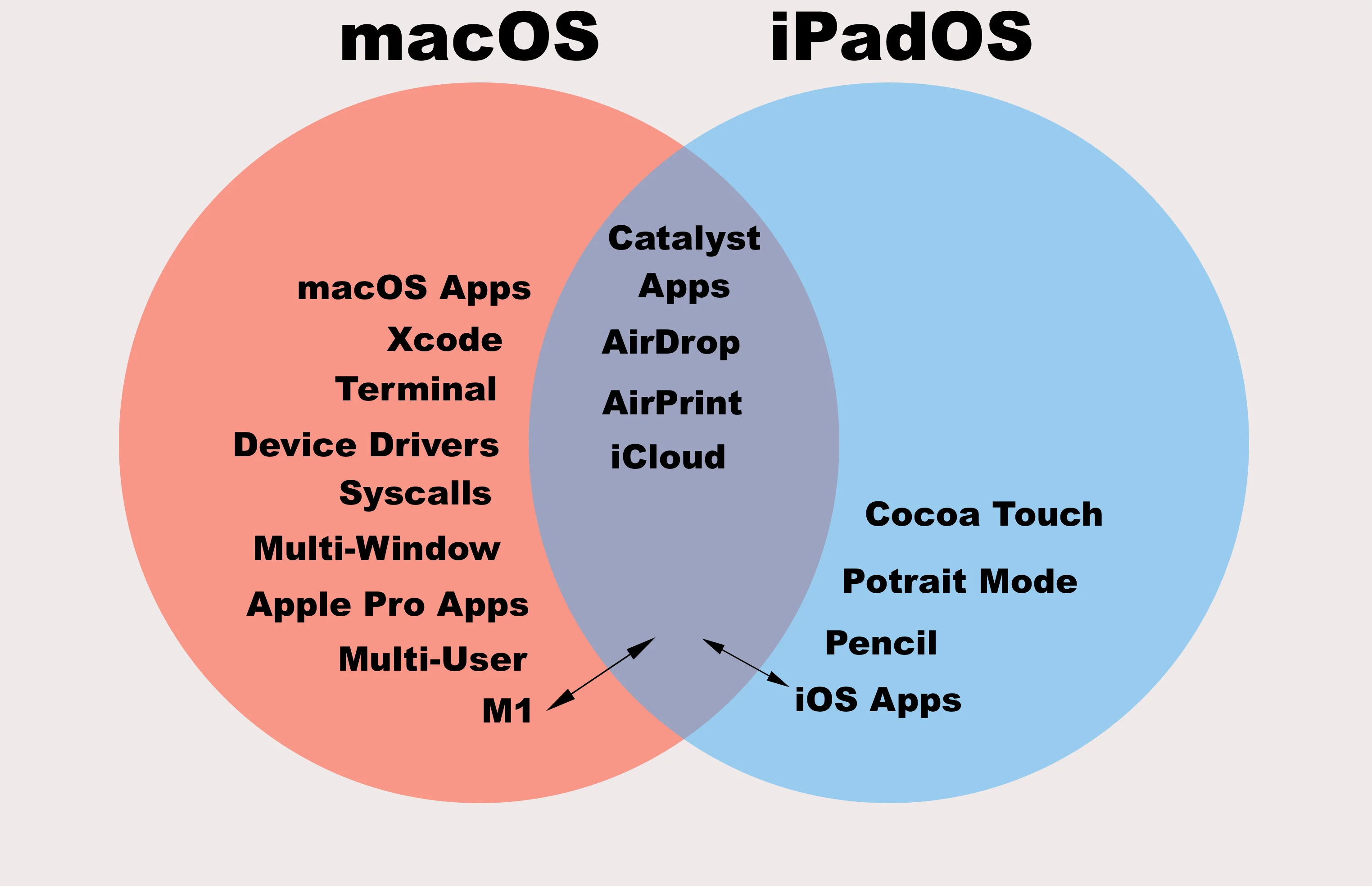 At the current moment, the iPad Pro has the better hardware and the MacBook Pro. However, the MacBook Pro have the better software than the iPad Pro except in use cases where pen input is more desirable, like design. The MacBook Pro will remain the most versatile tool at the moment due to the power of macOS compared to iPadOs. However, software changes is far more easier to made than hardware, so if Apple manage to bring more macOS features to iPadOS, the iPad Pro will be a more viable laptop replacement option.
Apple loves to play chess and their thinking is in decades instead of quarters. Such long term vision may not make sense looking forward now, but it is very easy to connect the dots looking back. Apple next master stoke on the iPad Pro might be revealed as early as WWDC 2021.
Plug
Support this free website by visiting my Amazon affiliate links. Any purchase you make will give me a cut without any extra cost to you
Accessories:-
Wireless earphones / headphones:-
Buyer's Guide:-
Specs
Feature
iPad Pro 2021 (12.9 inch) with Magic Keyboard
MacBook Pro M1 2020 (13 inch)
General
Price
From $1,448
From $1,299
CPU
M1
RAM (GB)
8 or 16
Storage (GB)
128, 256, 512, 1024 or 2048
256, 512 or 1024
Screen
Size (inches)
12.9
13
Resolution (native)
2732 x 2048
2560 x 1600
Max brightness (nits)
600 or 1000 if fullscreen
500
Max brightness HDR (nits)
1600
-
TrueTone?
Yes
P3 gamut?
Yes
ProMotion?
Yes
No
Camera Systems (back)
Wide Camera
12MP f/1.8
-
Ultra Wide Camera
10MP f/2.4
-
LIDAR?
Yes
No
Flash
Yes, True Tone
No
Video Recording
Up to 4K 60 fps; HDR upto 30fps
-
Slow-Mo Recording
Up to 1080p 240 fps
-
Camera Systems (Front)
Front Camera
12 MP True Depth UltraWide
720p FaceTime Camera
Potrait Mode
Yes
-
Potrait Lightning
Yes
-
Animoji / Memoji
Yes
-
Center Stage
Yes
-
Video Recording
4K @ 60fps / HDR up to 30fps
720p 30fps
Audio
Speakers
2 speakers at top and bottom
2
Microphones
3 at the top, 1 on the side
3-array with studio quality
Connections
Port
Thunderbolt 4
2x Thunderbolt 4
Wi-Fi
Wi-Fi 6 (802.11ax)
Smart Connector
Yes
Dimensions and Weight
Height (mm)
280.6
304.1
Width (mm)
214.9
21.24
Depth (mm)
6.4
15.6
Weight (g)
1392
1400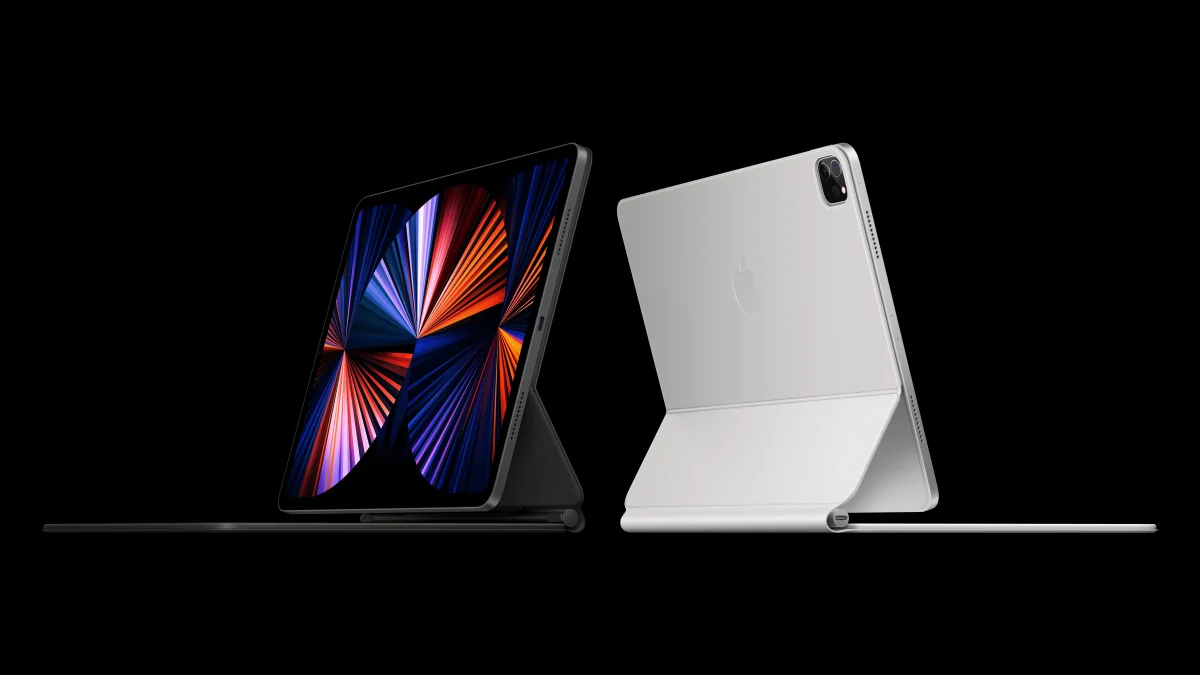 iPad Pro
The most powerful tablet is updated to become one of the most powerful portable computers in the planet. Will Apple update the iPadOS to unleash the full potential?
Tags:
ipad
,
macbook
,
macbook pro
,
apple
,