Table of Contents
As of March 2023, the Mac Pro is the only Apple product that behaves in a very un-Apple way. It is the only product that Apple makes that at the heart does not run on an Apple-designed chip. It is the only Apple product designed to be user-replaceable internal components. It is the only product that Apple designed not for consumers, but as a professional tool.
Despite being the anomaly in the range of Apple products, it is considered to be the pinnacle and ultimate expression of what an Apple product should be. Some might think Apple is going to abandon the professional market, but there are hints that Apple isn't leaving the Mac Pro anytime soon. Here are what we know about the upcoming Mac Pro, the last man standing in the Apple lineup.
Executive Summary:-

Mac Pro is the anomaly in Apple entire line of products: The heart is not designed by Apple, the internals are user replaceable and it serves a niche market
There are signs that Apple might abandon Mac Pro together and stick with M2 Ultra Mac Studio as the highest-end Mac, but the workstation line is still important enough for Apple since the users are the ones who usually build the modern world.
The market is still there and the competition is quite ruthless with specs that blow people's minds, but Apple somehow has to make a competitive, profitable and most importantly attractive Mac Pro.
Based on rumors, the Mac Pro will come in with the 2019 chassis and might have internal compute modules to give the right amount of power and profitability.
What the Mac Pro needs to fulfill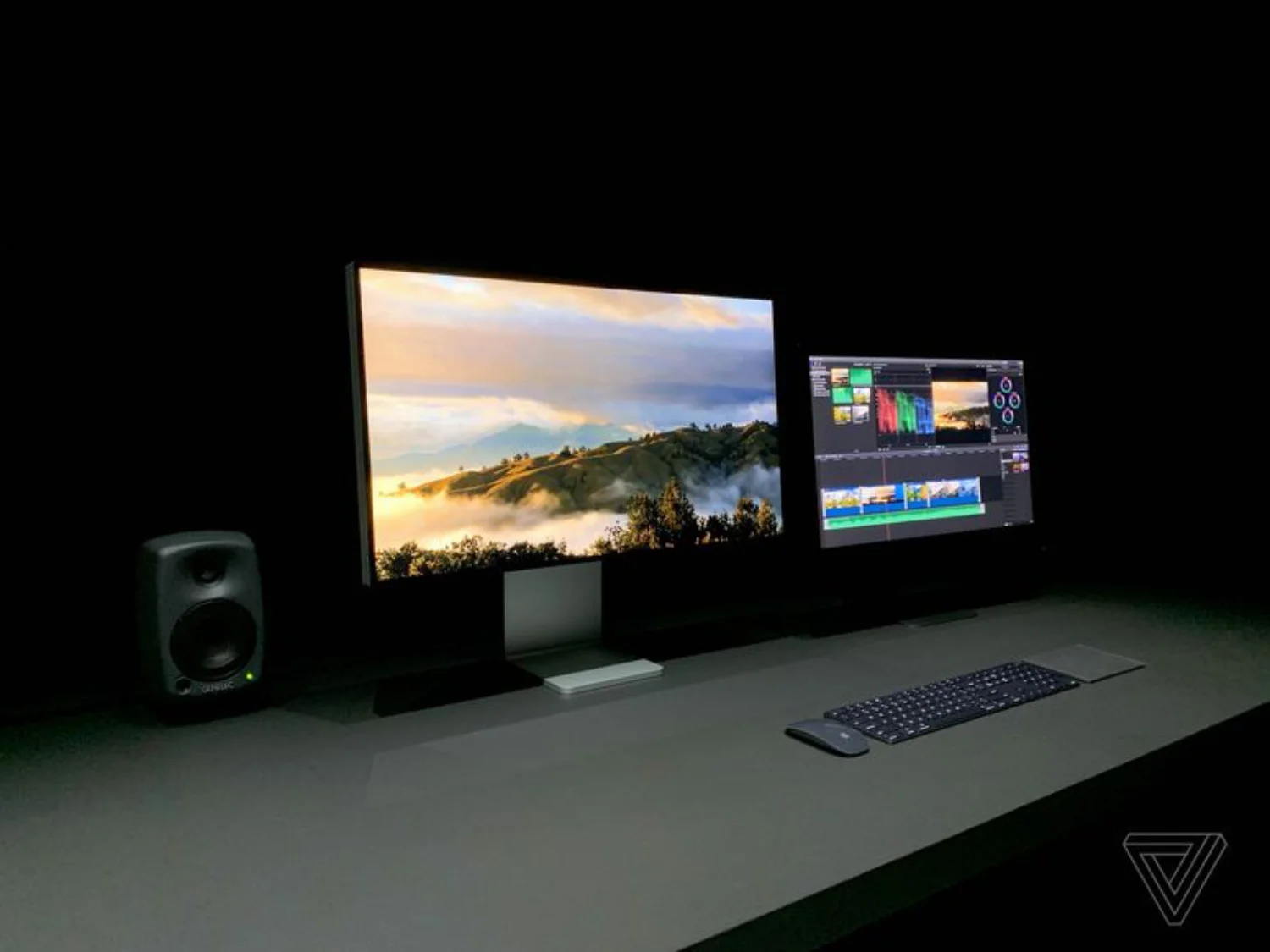 To know what the next Mac Pro will be, we should first study what kind of shoes the Mac Pro needs to fill.
It's a niche market: … For the typical office drone or traveling salesman, the MacBook Air + iPhone is what most people will need. For the professional who needs a bigger sword to do their job, the MacBook Pro with M2 Pro and M2 Max is sufficient. And for those who need a bigger punch, the Mac Studio with the upcoming M2 Ultra and 192 GB of memory can handle any job that you throw at. The upcoming Mac Pro is for the user who needs more than any Mac could handle.
… but an important niche market. The people who need a capable workstation are looking for oil and gas, modeling fluid dynamics, and virtual crash testing on the next car that they will drive, handling a live event that is broadcasted to billions of people worldwide. These are the things that the Mac Pro is designed to handle
Impressive specs The specs on the machines in this space are beyond most people's imaginations. Think of terabytes, which usually describe storage space, but it's memory capacity. Think of having double-digit storage arrays but inside a single machine. People usually think of having one or two graphic cards, how about four to eight? In a single machine. That's the shoes a Mac Pro is filling in.
It has to be reliable … Performance is one thing, reliability is another factor that is often overlooked. Imagine running a planet-scale simulation that takes hours or even days to render. The last thing you want is for the simulation to crash halfway because of a stray bit because the memory modules do not have an error-correcting code. The Mac Pro has not only to be powerful but also reliable.
What is the Competition offering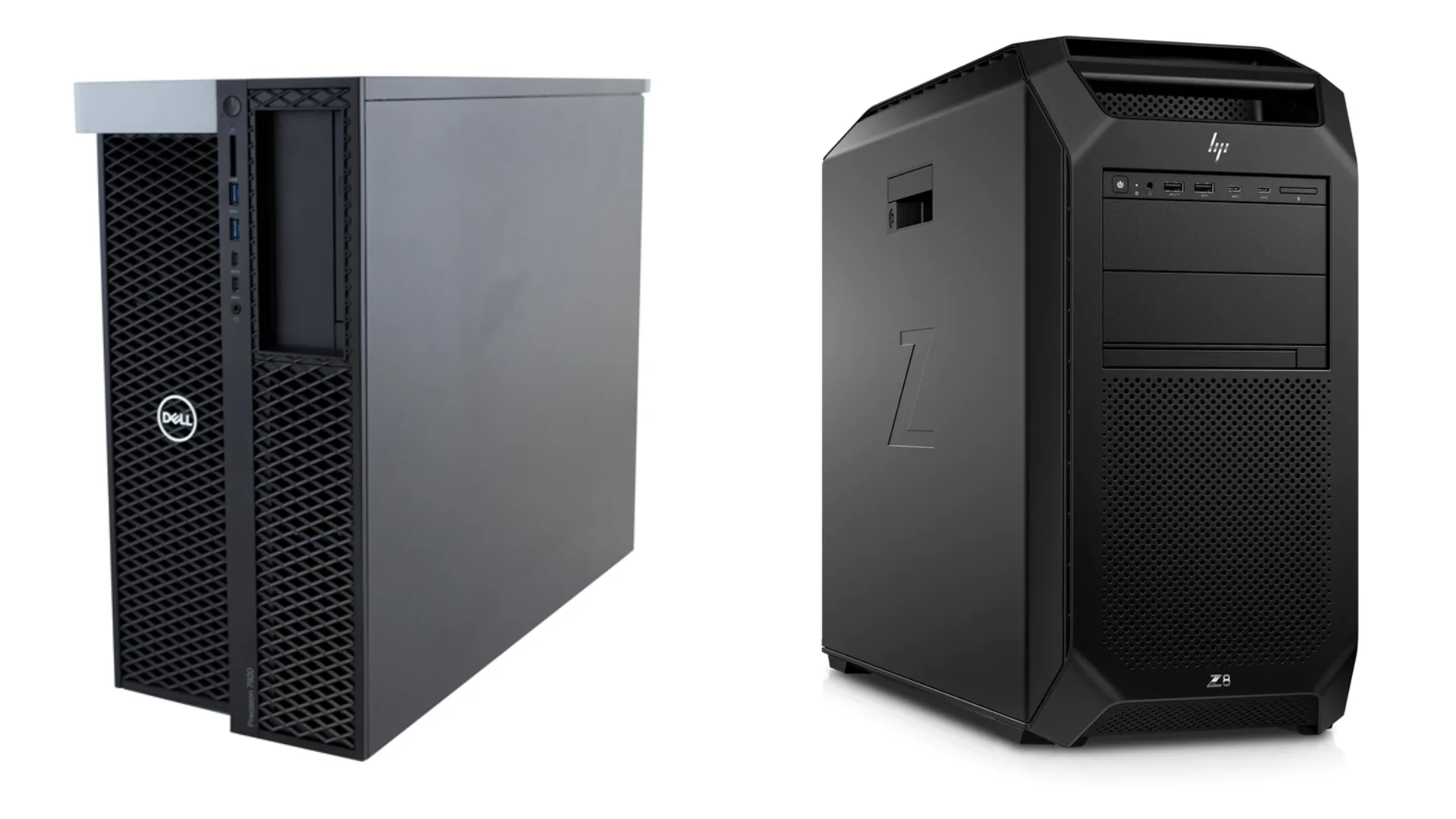 The workstation market is a very niche market and most vendors are building it as a spin-off from the server business because the workstation after all is a superset of servers. The major players in the workstation business are Hewlett-Packard and Dell. As you can expect, the specs from both of them are impressive.
Both the HP Z8 G5/G4 and Dell Precision 7920 Workstation provides very impressive specs as you can expect. Here are some of the specs that you can expect from Dell and HP:-
Up to Dual Xeon Platinum CPUs: Up to 28 cores for each processor, with a total of 56 cores and 112 threads in a single machine
Up to 3TB of memory: most offering supports 1 TB of memory, but Dell can support 3 TB of memory
Up to 3x High end video card which are the Nvidia RTX A6000 with 48 GB of VRAM. Each card basically would cost a brand-new car
Networking options: 2x 10GbE is standard and you can swap the network card for fiber for lower latency and higher bandwidth
Lots of storage bay: with up to 10x internal storage like the Dell with options for RAID 0/1 for speed or parity.
So the Mac Pro that Apple will field is fighting in this space needs to have at least these kinds of specs and features to be competitive.
What the rumors saying
Here are a collection of rumors as of March 2023 about the Mac Pro.
It will reuse the same chassis: Given how well designed the Mac Pro chassis is, it is no surprise that the next Mac Pro will look identical to the current Mac Pro. Also given the Apple has basically reuse the same design for years and even decades for example the Mac Mini. - MacRumours
It will have compute modules: 9to5Mac uncovered code referenced in iOS 16.4 update about compute module device which might point to upgradeable modules on the Mac Pros. Or could be Apple's upcoming VR glasses.
There could be a distributed system: There are references in Swift documentation about Distributed Actors that were released in Swift 5.7. Currently, it is on version 1 (but beta), it is expected to manage clustered systems, something no Apple product does.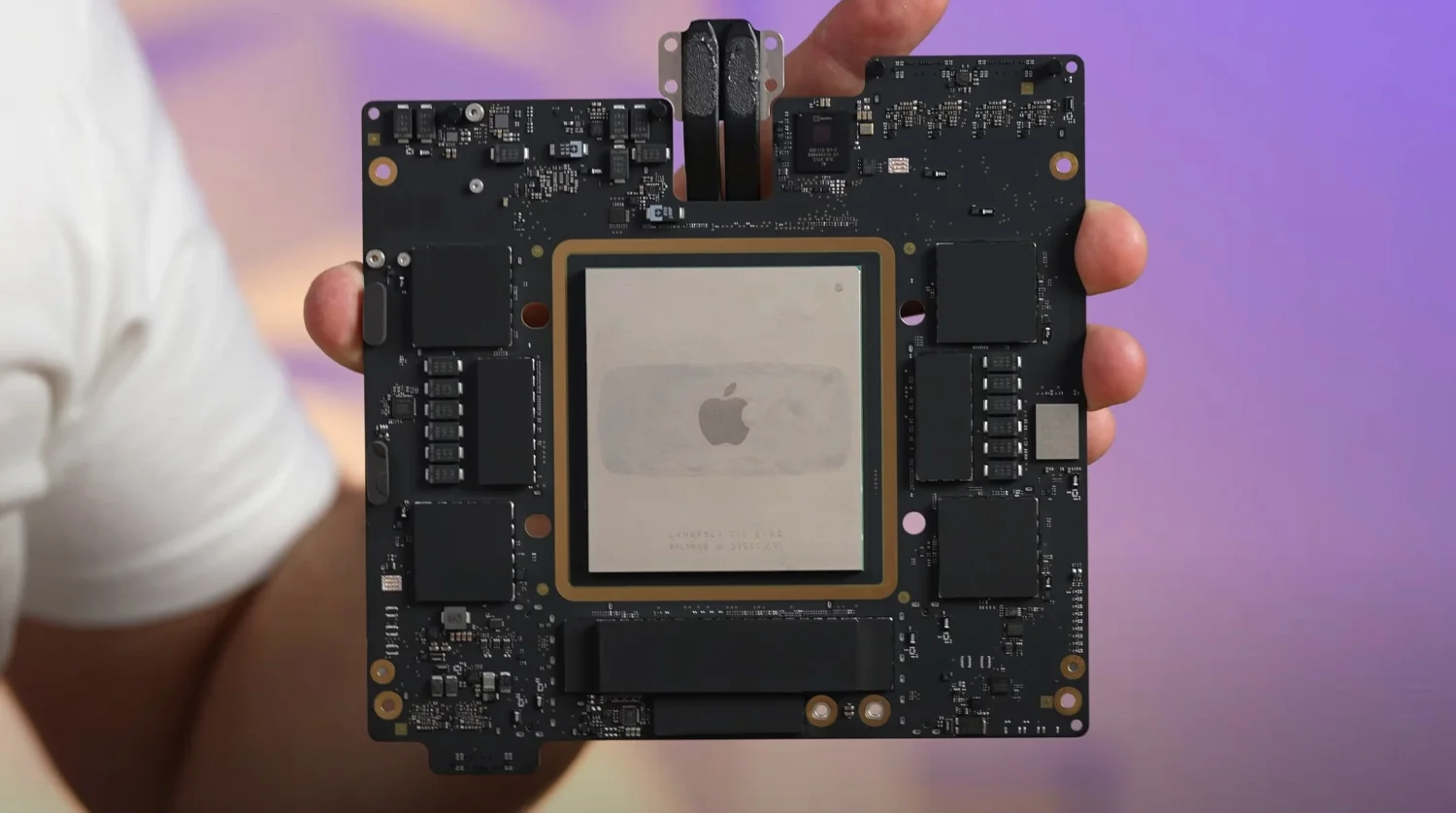 If Apple goes the ComputeModule route …
If Apple decided to replace the CPU / Memory bay with compute modules path, and together with perfect distributed systems management, they might be able to introduce Mac Pro with a competitive spec and keep the cost low enough to justify the product.
Judging by the hand that they play with Mac Studio, the expectation is that there will be at least an M2 Ultra chip which is two M2 Max chips joined together. The next piece of the puzzle is how to make several M2 Ultra chips join together to work as a single unit of computing.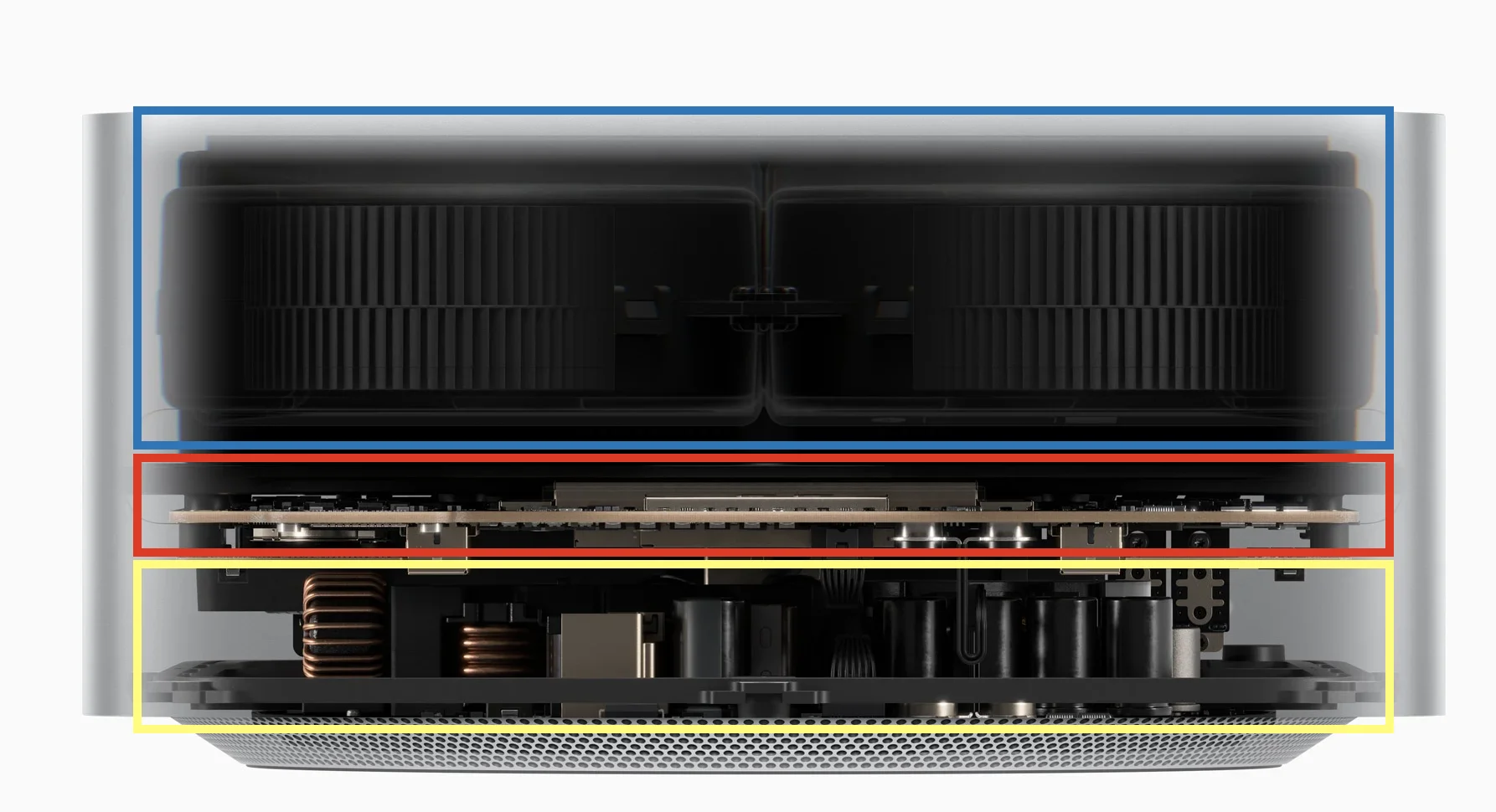 As small as the Mac Studio is, it can go smaller to fit inside the Mac Pro chassis. One-third of the Mac Pro is actually for other I/O and power, if Apple is selling Mac Pro compute modules, they won't need a power supply since DC power which is needed will be handled by an external power supply within the Mac Pro chassis. There's also no need for fans since air circulation will also be handled by the Mac Pro chassis.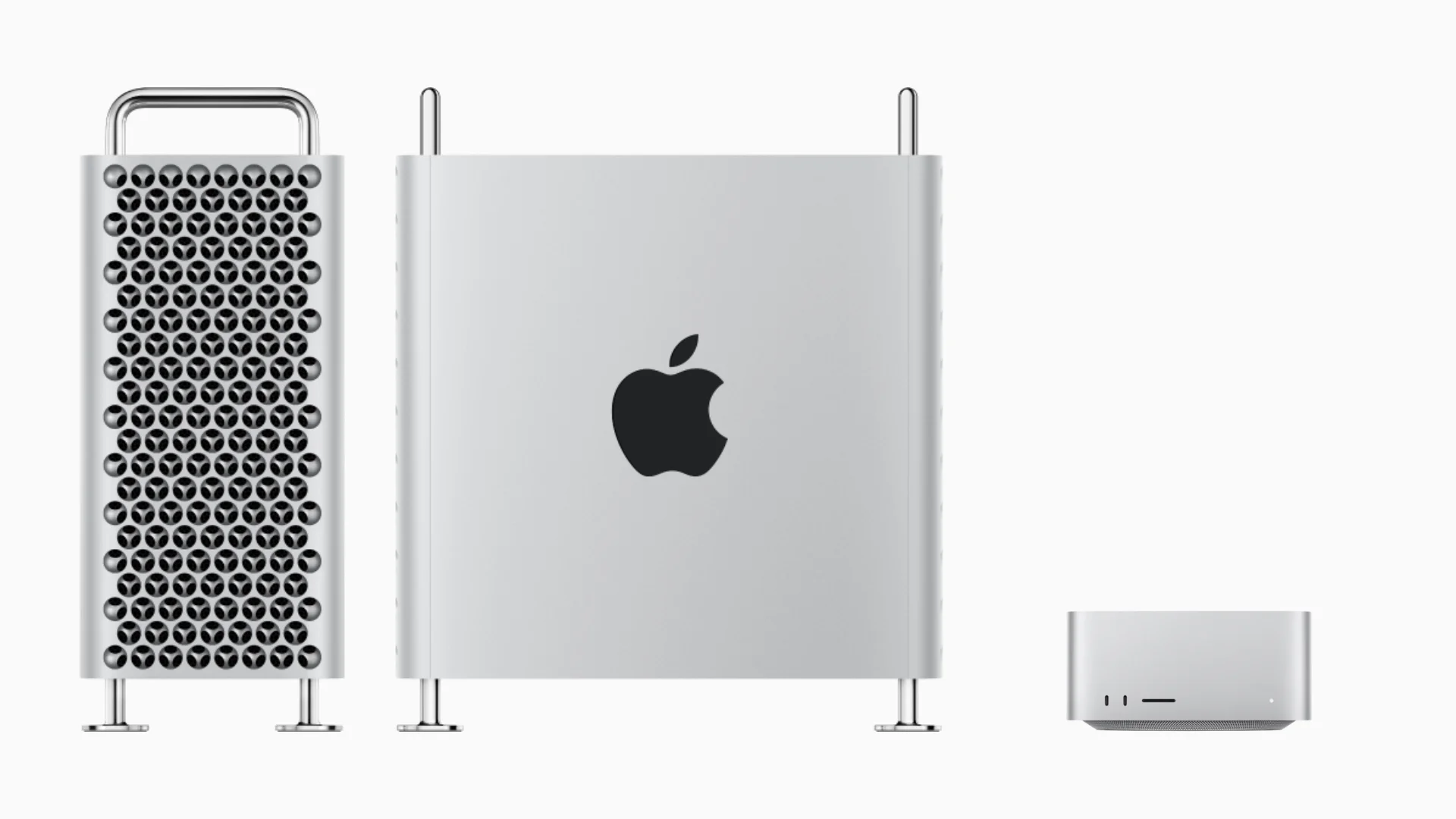 Since graphics and memory will be inside the compute module itself, it will negate the need for Apple to have extra PCIe lanes for graphics since the compute modules will provide that functionality. And with the current Mac Pro chassis size, they can put up to four compute modules in the chassis with room for user-installed storage and several PCIe cards. Below is the expected specs we can get if Apple decided to put dual M2 Ultra in each compute module.
We are working with the assumption that the upcoming M2 Ultra will have 24 CPU cores, 96 GPU cores and 192 GB memory support based on M2 Max specs and each Mac Pro compute module will have dual M2 Ultra SOCs

| # of Compute Modules | CPU cores | GPU cores | Memory Support (GB) |
| --- | --- | --- | --- |
| 1 | 48 | 152 | 384 |
| 2 | 96 | 304 | 768 |
| 3 | 144 | 456 | 1,152 |
| 4 | 192 | 608 | 1,536 |
So with four compute modules in a single chassis, the Apple Silicon Mac Pro can match the power of the Intel-based Mac Pro. The real magic is the software, in which how Apple will program the machine to handle a large load and distribute the load between compute modules. I am thinking there's where the distributed actors will come in and each of the actors is a system by itself.
What Apple says publicly
Apple being the secretive company that is known for, of course, did not spill any tea about upcoming products.
Conclusion
While it would be exciting to see what Apple does with an Apple Silicon-based Mac Pro, sometimes it has to face reality because, at the end of the day, Apple is a company that only makes products that they think are profitable and useful for them.
While the Mac Pro would showcase Apple's technical prowess, and ingenuity, do remember that for every Apple product in the market, there are perhaps thousands of product iterations that Apple experimented with and never saw daylight. We hope that the Apple Silicon Mac Pro is not one of them.
Plug
Support this free website by visiting my Amazon affiliate links. Any purchase you make will give me a cut without any extra cost to you
Other Ecosystem Items
Tags:
mac pro
,
apple
,
mac os
,
m2 ultra
,
m2 extreme
,
workstation
,
dell
,