Table of Contents
As 2020 comes to a close and we put that challenging year in the rear view mirror, 2021 is filled with hope that things will be back to what we consider normal. The expectation that people will go back to travel, having events and going back filling up restaurants and bar without fear of getting infected. The tech world moves on and Apple is no different. These are the things that we expect Apple will come and release in 2020:-
You can read our sister article Apple in 2020 to see what actually Apple did in 2021.
iPhone
Update: Apple unveiled the iPhone 13 in the September "California Streaming" event
iPhone remains Apple most important product. With iPhone accounts for 44 percent of Apple revenue, expect the annual update show and dance extravaganza to continue on 2021.
New iPhone The iPhone 12 line up has been updated on October instead of the usual September due to COVID throwing the spanner in Apple's supply chain machine. Expect October will be the time Apple release the new iPhone 13. Speculated new iPhone 13 features will include:-
LiDAR on the normal iPhone 13
A15 chip to replace the current A14
ProMotion technology on the Pro
Micro LED screen
Colors will be yellow and gray.
Portless iPhone. All data will be wireless or through MagSafe port. Most likely not to happen has Qi / MagSafe is not ubiquitous yet.
Improved ultra wide lens
1TB storage option
Rumor Mill
A leaker claims that the new A15 chip is 13.7% than the A14 chip - AppleInsider
More news about the satellite capabilities of iPhone 13: Mark Grumman expects that the feature will only work as an emergency communication devices limited to sending texts and SOS beacons. - 9to5Mac
According to Ming-Chi Kuo, the iPhone 13 will feature Low Earth Orbit (LEO) connectivity function to allow the iPhone 13 users to make call or send messages in an area without 4G or 5G coverage - MacRumors

A blogger theroized that the iPhone will not directly talk to satelite service but uses a channel on the WiFi spectrum that is assigned for terrestrial service. The thread speaks in detail about how the service works.

1/ No, the iPhone 13 will not talk to satellites.

Instead, the iPhone will (according to rumors) now support another radio band for 4G/5G that was previously assigned to satellite service but which now can be used for terrestrial service.

— Robᵉʳᵗ Graham💰 @erratarob@infosec.exchange (@ErrataRob) August 30, 2021

An e-commerce site in China predicts that the iPhone 13 will come out at 17th September and Airpods 3 on 30th September - MacRumors
According to Mark Grumman, Apple will have a slew of product events in Fall with iPhone 13 in September, New MacBook Pros, iPads and possibly AirPods later - MacRumors, Bloomberg
According to Mark Grumman of Bloomberg, iPhone 13 will be has new camera features that is professional focused. Features include video portrait mode, ProRes format and filter system. - Bloomberg
Patently Apple spotted periscope camera which may feature in future iPhones - Patently Apple
Instead of iPhone 13, Apple might rename it to iPhone 2021. I guess some people are supersitious. - 9to5mac
Leak Jon Prosser on his YouTube channel leaked the CAD files what is purportly on the new iPhone 13 which features a thicker body, redesigned camera bump and a smaller notch.
More rumours pointing out to a smaller notch on the iPhone 13
Some leaked CAD design shows that the camera system in the iPhone 13 will be slightly larger than the iPhone 12
Allege photos of front glass replacement panels has appear in a Greek repair shop. It shows a smaller notch and the earpiece relocated to the top. - MacRumors


Wedbush analyst suggest that iPhone 13 will include 1TB storage option and LiDAR across the board - MacRumors
Apple wins a patent to use variable refresh rate for display from 60Hz to 240Hz - Patently Apple
Always on Display, ProMotion, Astrophotography, Stronger MagSafe - MacRumours / Max Weinbach
Improved Ultra wide lens - MacRumors
ProMotion is coming to iPhone 13 - The Elec
mmWave will come to more iPhone models - Patently Apple
LiDAR for all iPhone 13 modesl - DigiTimes
Apple testing in-screen finger print display, and foldable screen. MacRumors
Sensor shift might be in entire iPhone 13 lineup - ETNews
Macs
Transition continues In WWDC 2020, Tim Cook has announced that Apple will be moving away from Intel CPU to their own Apple silicon. The first system will be shipped by end 2020. It has delivered on that promise by releasing three new entry-level Macs with the new M1 chip. The new chip will be called M-series and analyst expects variants to the M1 to cater for mid-range and high-end Macs.
Transition Update In April 2021 Event, iMac 21.5" has been replaced with a brand new iMac 24".
Products expected to be updated
A new chip dubbed "M1X" will be released to cater the mid-range market. Rumor has it that it has more graphic cores (12 vs M1's 8), more high performance cores (8 vs M1's 4) and more I/O (more USB4 ports). There are rumors circulating that the M2 has entered production. One can presume that M2 is based on unreleased A15 chip which is suppose to debut on the iPhone 13.
Despite all the changes done internally, there should not be much change on external design as Apple will try to ensure that the M-series transition goes has smoothly as possible. Apple will try to avoid problems from external design change for the time being.
Don't expect the iMac Pro and Mac Pro will be replaced yet as that is one tough nut to crack. Replacing a 28-core, 1.5 TB RAM machine with your architecture will be a challenging undertaking even for the most veteran of chip designers.
Rumor Mill
In a beta release of macOS Monterey, the next macOS update, shows signs of display resolution that is not present in current Mac lineup. According to analyst, this would suggest that new Macs with new displays - MacRumors
According to Mark Grumman, Apple will update the higher end Mac Mini to a new M1X chip before end of the year - MacRumors
According to MArk Grumman, Apple will have a slew of product events in Fall with iPhone 13 in September, New MacBook Pros, iPads and possibly AirPods later - MacRumors, Bloomberg
Aug 2021: New MacBook Pros has entered production according to DigiTimes with expectation of shipment in November. - MacRumors
2 new Macs has been detected in Eurasian Economic Comission Database.

New Apple product filings have been discovered in the Eurasian Economic Commission database. The listings are for new Macs (presumably the upcoming MacBook Pro models) and new Apple Watch models. Apple is expected to launch new products next month. Render from @RendersbyIan pic.twitter.com/DfIokq1EoL

— Apple Hub (@theapplehub) August 3, 2021

2 new MacBook Pro is coming in Fall according to DigiTimes. It will feature new chips and MiniLED screens - Arstechnica
Xcode refereces an unreleased Intel Xeon which suggest that will be an update to the Mac Pro. Mac Pro will probably the last Mac to be updated with Intel as it is used by professionals - MacRumors
New Mac Mini will be updated with Plexiglass top, thinner design and magenetic power port like in the new iMac.
New MacBook Pros is expected to be revealed at WWDC 2021 in June according to a leaker - MacRumors
New chips for the upper tier MacBook Pros will support up to 64GB RAM, have 32 GPU cores and 10-core compute cores. The Mac Pro will have up to 40 compute cores and 128 GPU cores. No word on RAM support for the updated Mac Pro - Arstechnica
Newer version of the MacBook Air is expected to be release at Q4 2021 with an updated chip and new colors to match the new iMac - MacRumors
New chip, M2, which presumedly based on the unreleased A15 chip is rumored to entered production for a second half release. - Arstechnica
Stolen Macbook Pro Schematic confirms Apple plans to add more ports and re-introduce MagSafe. - MacRumors
New iMac will feature a larger than 27-inch display - MacRumors
New MacBooks will feature brighter Mini LED - Digitimes
New iMacs will come in five different colors - Apple Insider
New 14" and 16" laptops coming this year - TrendForce
New iMac redesign with thinner bezels - Bloomberg
Two new Mac Pros, the smaller one will look like G4 cube - same article as above
New MacBook Pro will be new design, MagSafe charging, more ports and no Touch Bar - MacRumors
Environmental Action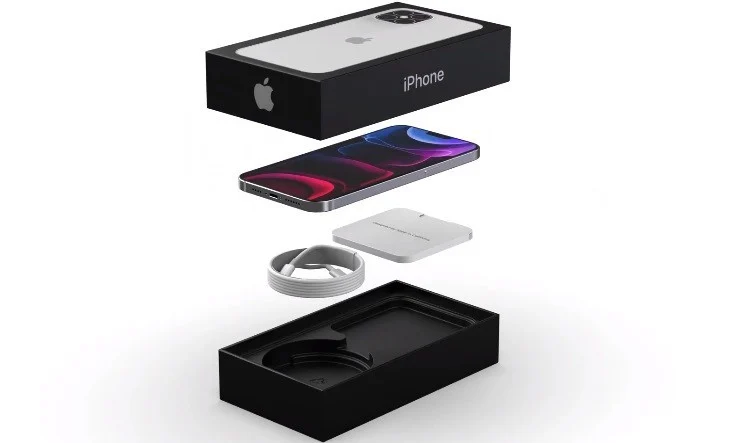 Apple started to introduced new packaging for their iPhones in 2020 with the removal of a charger and headphones. As usual this has been mocked and later copied by their competitors. Overall, the reception on such move has been positive. It is expected that that many of the packing will be downsized in the name of the environment.
It is not confirmed what new packaging will be but expect less items will be stuffed in Apple packaging in the future. So possible no charges and head phones for new iPads and possibly new laptops.
iPads
With the new iPad Air 4 released with the same form factor of the iPad Pro 11", expect the iPad Pro line will be released with either a faster A14X chip or M1 chip. There is some rumors that the 11" form factor will be updated to a newer size.
The 8th generation iPad was updated in September 2020 which is running on A12 chip. It is not expected to be updated this year.
Confirmed: iPad Pro has been updated in April 2021 event. iPad Pro now features M1 chip with storage up to 2TB. The larger 12.9" iPad Pro featured a new display, Liquid Retina XDR, which features MiniLED backlight with over 2,500 dimming zones.
The Rumor Mill
Apple Watch
Expect the Apple watch to be updated on 2021. Although the new features is unknown at this point, rumors suggests:-
New Touch ID on the digital crown on under the screen.
Micro LED screen
The Rumor Mill
According to MArk Grumman, Apple will have a slew of product events in Fall with iPhone 13 in September, New MacBook Pros, iPads and possibly AirPods later - MacRumors, Bloomberg
A new patent filling shows a new wrap-aronud design for Apple watch - MacRumours


Blood Glusoce monitoring will be a new feature in Apple Watch 7 - EETimes
Services
Expect Apple to roll out services to newer countries. Apple services has been a new growth center for Apple in recent years and don't expect things will change.
Apple services now has include Music, Streaming content (Apple TV+), online storage (iCloud), News, Arcade and now exercise (Fitness+). What's in store for next? Based on their competitor, Podcast might be a possibility.
The other focus is for rollout to more countries which will make services another important growth center for Apple.
Other products
Apple TV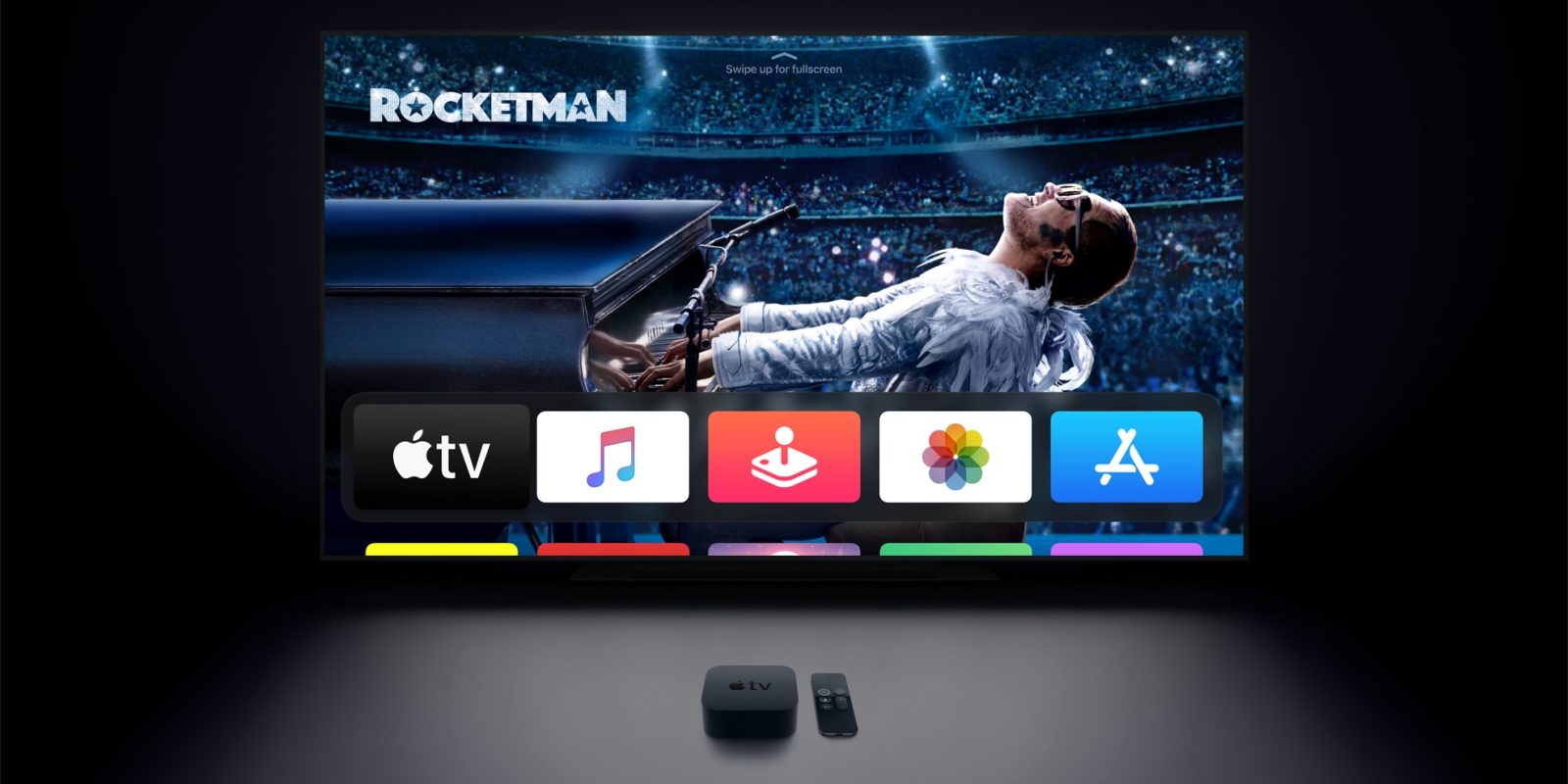 8K Apple TV? 8K streams is available in Youtube but there is no 8K content on other streaming platform like Disney+ or Netflix. So don't expect an 8K Apple TV yet.
Updates? With Apple focusing on expanding services, do expect Apple TV will be updated with more powerful A-series chip. With overall strategy is to have a singular platform (iPad apps can play on newer M-series Mac and adjusted for Apple TV), overall end game will be a console / streaming box alternative. Currently Apple TV uses the A10X chip which is too powerful for streaming content but not yet there for AAA gaming on the Apple TV.
Confirmed: Apple TV 4K has been updated with the A12 chip, Dolby Vision and Atmos capabilities and color calibration setup.
AirPods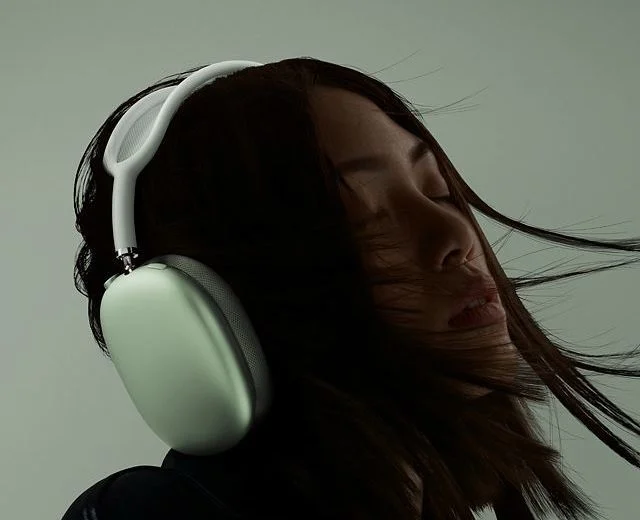 AirPods Update The AirPods has last been updated on March 2019 while AirPods Pro has been updated on Oct 2019. There is a possibility of an upgraded AirPods and Airpords Pro with better computational audio, mics and active noise canceling as demonstrated by the AirPods Max.
New headphones? Apple has released the AirPods Max which costs around $550. A big jump from the AirPods Pro $200 price tag. Apple most likely will field a headset to fill the gap between the Pro and the Max. The new headphones would possibly has the features of the Max but using cheaper materials or a smaller driver for sound.
Display
Apple previously has been making displays to go with their Mac and Mac Pros for quite some time, most famously the Apple Cinema Display and most recently the professional focused Apple Pro XDR Display. Now, there's a gap between high end display and secondary displays for their macs whic Apple let third-party manufacturers like LG to fill up the gaps. There's some rumours that Apple might be making a comeback with their own displays in the future
The rumour mill:-
Apple reportly testing with an external display with an A13 (that runs iPhone 11) chip reportedly acting as an eGPU. - MacRumors
New product
There is some rumors about new product that is Apple is working on but somehow time over time again, those thing does not materialize. Here are some of the rumored products that is heard on the internet:-
Confirmed: AirTags makes it debut on April 2021 event around 1 week after opening Find My Network to 3rd party vendors.
Tags - A tag that you put around an object and you can use Find My app to locate it. Some on the market are the bluetooth or Wi-Fi version. GPS is possible but I think the problem is more on the privacy side of things.

Expecting Tags will be coming in 2021 - Mac Rumors
Animation on how to pair them is shown by Front Page Tech (starts at 6:00 mark)

Car - Now this rumor evolved between building a car from the ground up to selling car technologies to car maker. Building a new car takes years of regulatory work which makes it hard to keep it a secret and manufacturer may not necessary adopt new technology from 3rd-party.
Glasses - Google has released such item but later it died. Apple more focus on AR (Augmented Reality) where you pull out your iPhone and manipulate things from there. With the inclusion of LiDAR, expect Apple focus on that direction instead of releasing glasses like Google did.

Mixed Reality Headset in 2022 and AR Glasses in 2025 - MacRumors
AR Contact lens is possible in 2030s - MacRumors
Patent from Apple on a "Head-Mounted Display with Adaptable Facial Interface" - MacRumors / US Patent Office
Rumored spefication includes dual 8k display, swappable bands and eye-tracking. Report adds it will be a mixed reality device - The Information
Some report indicates that glasses is entering second phase - Digitimes report
Some rumblings that a VR will be launched and it will be a niche product - Bloomberg
Conclusion
2021 will remain a busy year for Apple and expect more exciting things will come to your way. What else do you expect from Apple in 2021? Email me at techjourneyman@gmail.com
By end of the 2021, I will come back to here and review our predictions.
Plug
Help grow this site and my family by visiting my affiliate links below:-
iPhone
iPad
Macs
How to Afford Apple Products
Apple products are considered expansive, or are they? Here are some ways that you can afford to get your first MacBook or iPhone
WWDC 2023 Prediction & Recap
Based on pre-event announcements and what the rumors are saying, this year's World Wide Developers Conference could be the most groundbreaking yet from Apple.
Tags:
new products
,
apple
,