Table of Contents
WWDC 2021 keynote come and went and wow, there's a lot to unpack. Unfortunately, we didn't get a new 16-inch MacBook but there is tons of software update in store for us in the future. Since there's a lot to cover, each feature will be as brief and concise as possible.
If you do not want to go through the laundry list of features and updates, the key takeaway from this WWDC is that Apple is building features for ecosystem-wide usage instead of for a specific devise. Now the hardware level is getting streamlined, Apple's focus is being the best ecosystem out there, not just being a one-device company.
New Hardware
Despite the rumors circling around before WWDC 2021, no new hardware was introduced at WWDC. A YouTuber pointed out that the last hardware unveiled was the Mac Pro 2019. And before that, it was the iMac Pro. And before that it was the trash can Mac Pro. So one can guess that the next M-series Mac Pro will be unveiled in WWDC 2022 and ready to be shipped by fall 2022, which means December 2022, around the two-year mark for transition period of the Apple Silicon.
However, someone pointed out that on the Youtube stream, there is a hashtag of a "MacBook Pro M1X" listed. This points to signs that Apple did consider to launch the new MacBook Pro but decided at the last minute to pull out.
Ecosystem New Features
Instead of going by operating systems, I will go through by features, because Apple at this point basically made software for the entire ecosystem with some OS-specific features that only make sense for that particular device use case.
Note: Some of the features mention will require a chip that has a Neural Network built-in, so some of the feature will not be available on Intel Macs.
New API: SharePlay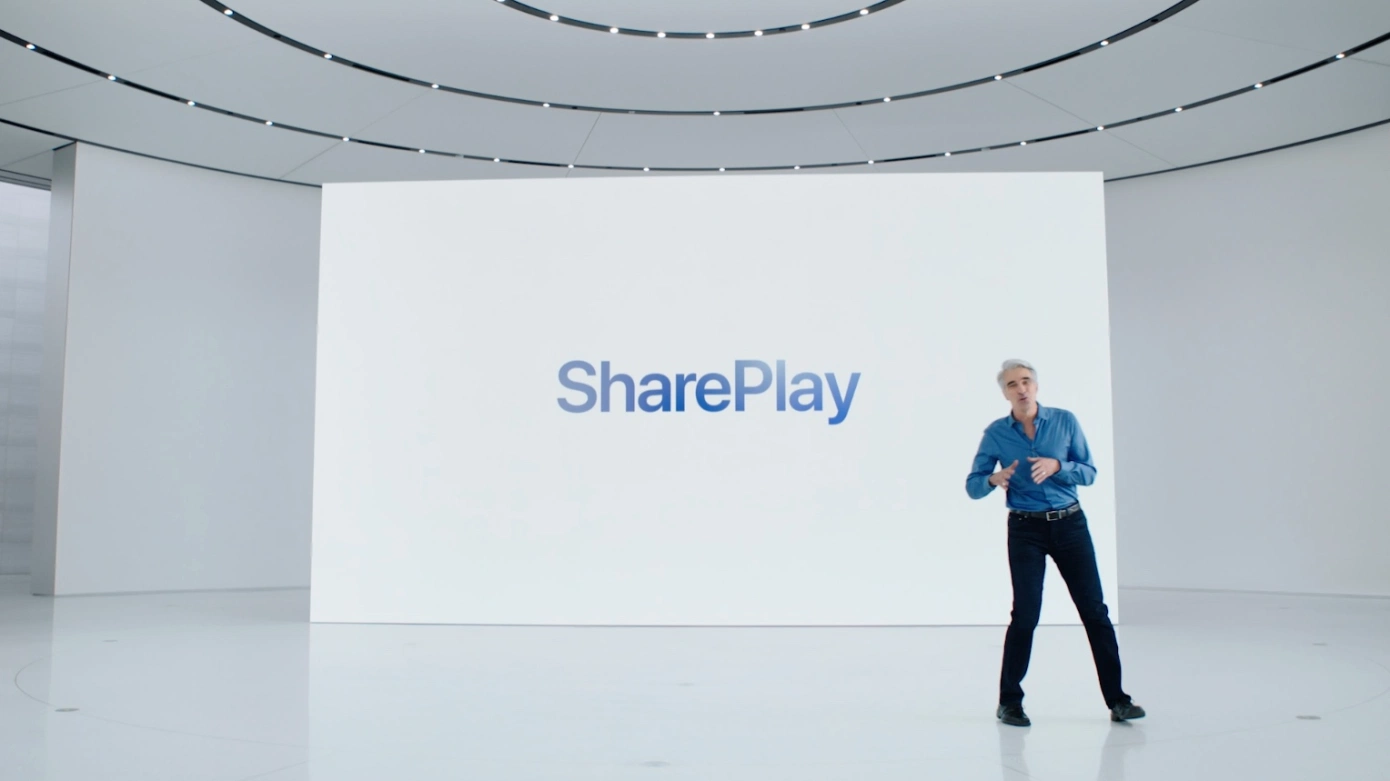 We have a new feature and API: SharePlay. SharePlay is Apple's way to share your screen, content and streaming to other users. It is demoed in the updated FaceTime app where FaceTime participants can share the screen or streaming. Further more, you can put that shared streaming into other Apple device using AirPlay. Let's say other participants do not have the app that you are streaming? No problem, participants will be directed to the appropriate app on the App Store.
New Mode: Focus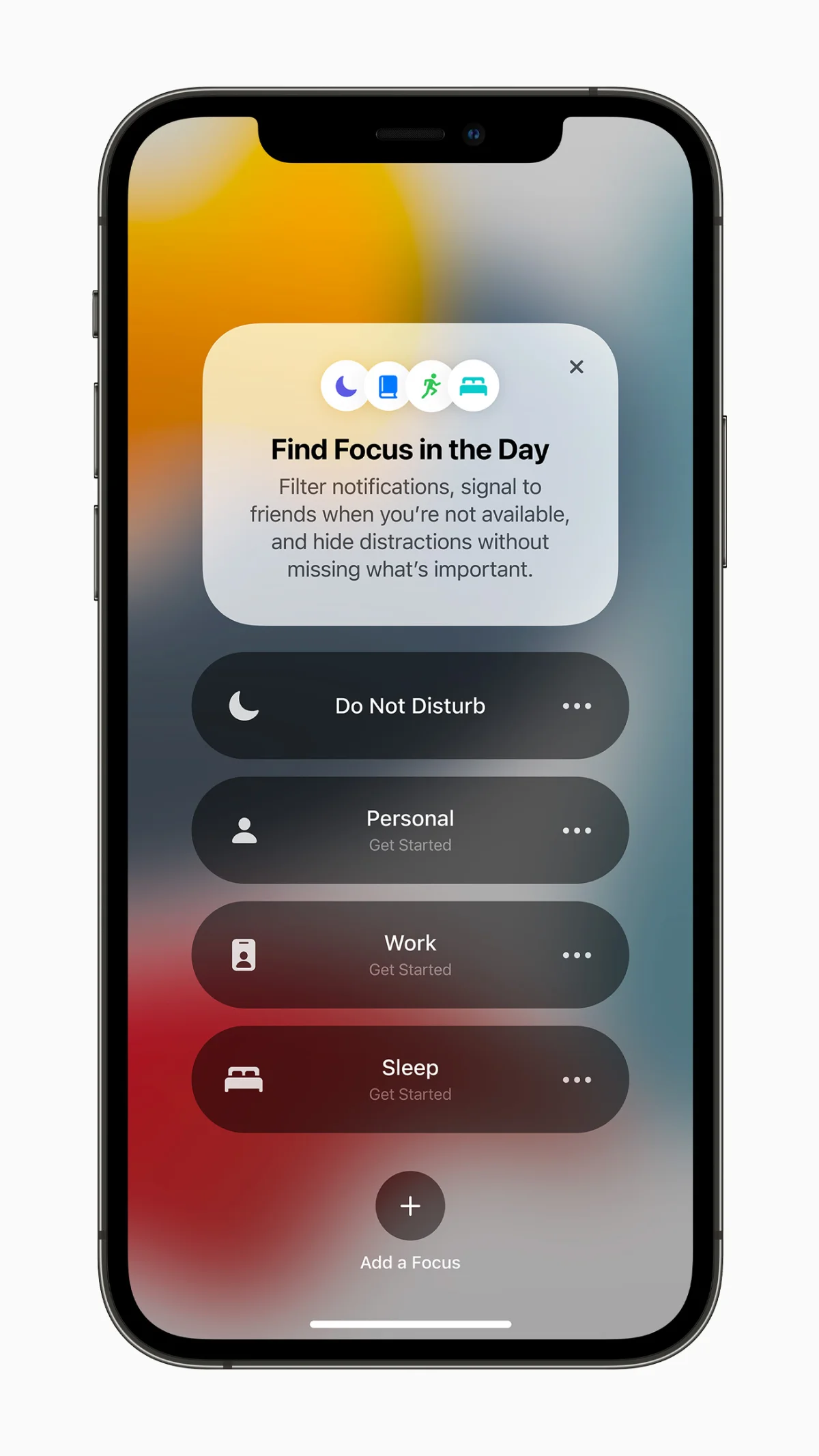 Focus is an extension of "Do Not Disturb (DND)" mode in mac OSes. In DND, all notifications is turned off. In Focus mode, you can set which application that can give you notification. It will also signal people that trying to reach you through Messages or FaceTime.
FaceTime & Messages
As a headline feature of WWDC 2021, FaceTime has a major overhaul to improve it experience. Hints by the hashflag #WWDC2021 give some premonition about Messages and FaceTime updates.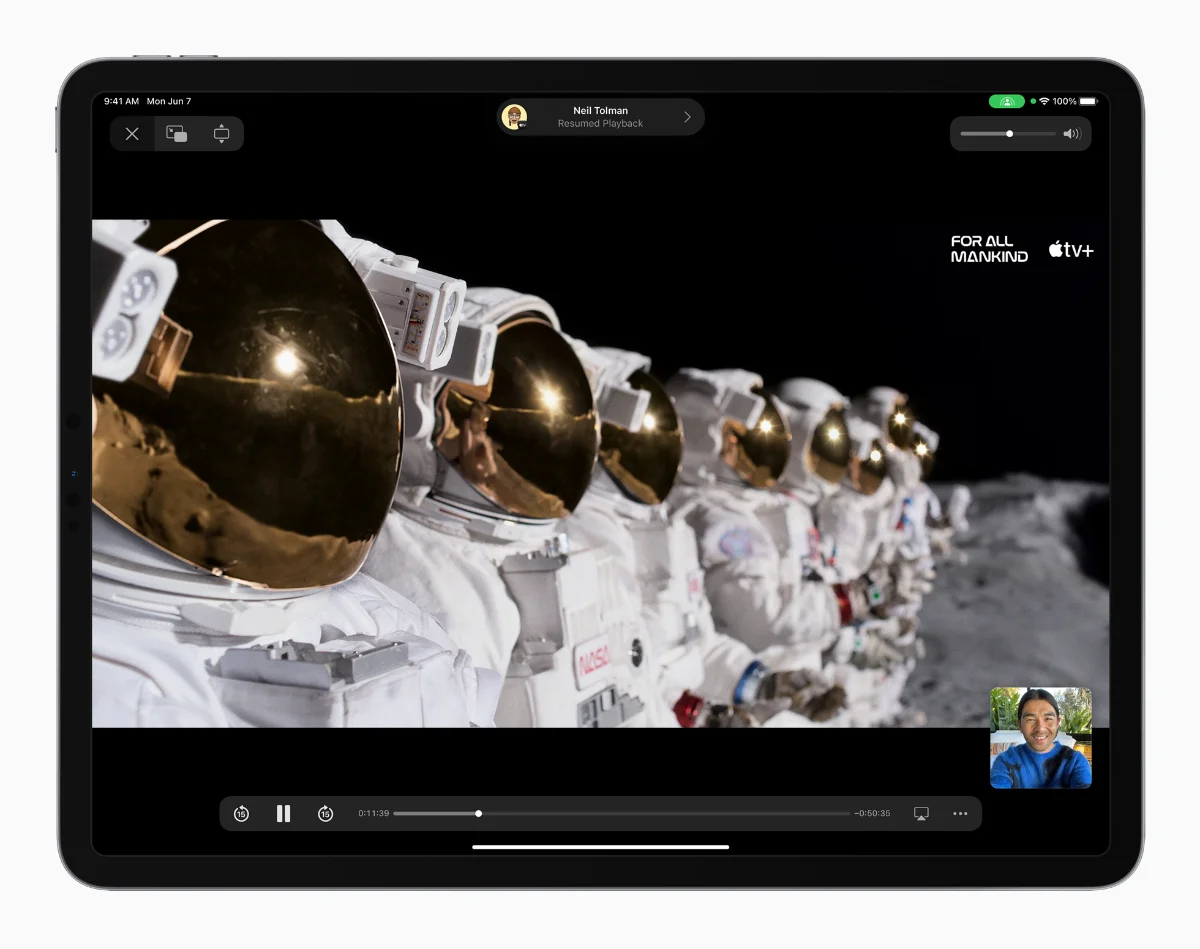 SharePlay makes it debut in FaceTime. The updated FaceTime is really a SharePlay API demo from Apple to show what's possible with SharePlay API. You can stream content such as Apple Music and Apple TV+ videos to FaceTime participants which then can use AirPlay to stream that content to a larger screen like a Mac or Apple TV.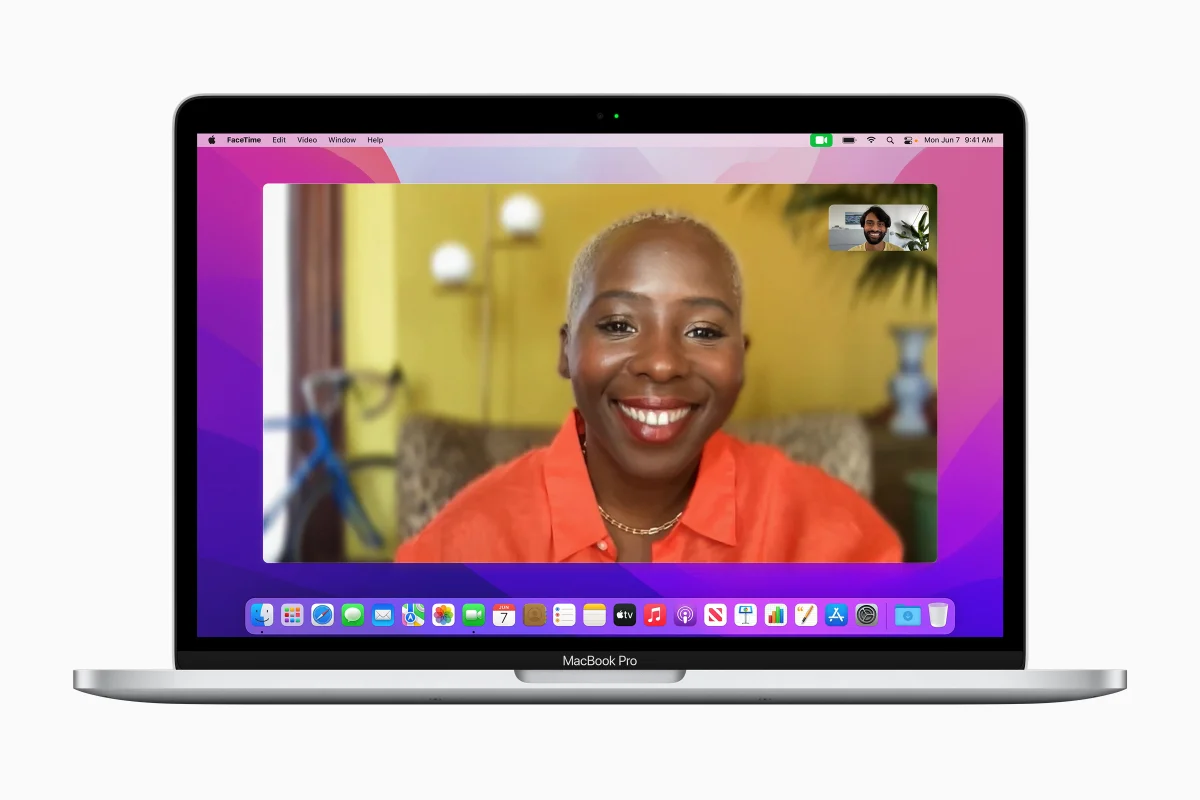 Potrait Mode is enable so you calls will focused on your face instead of that distracting background.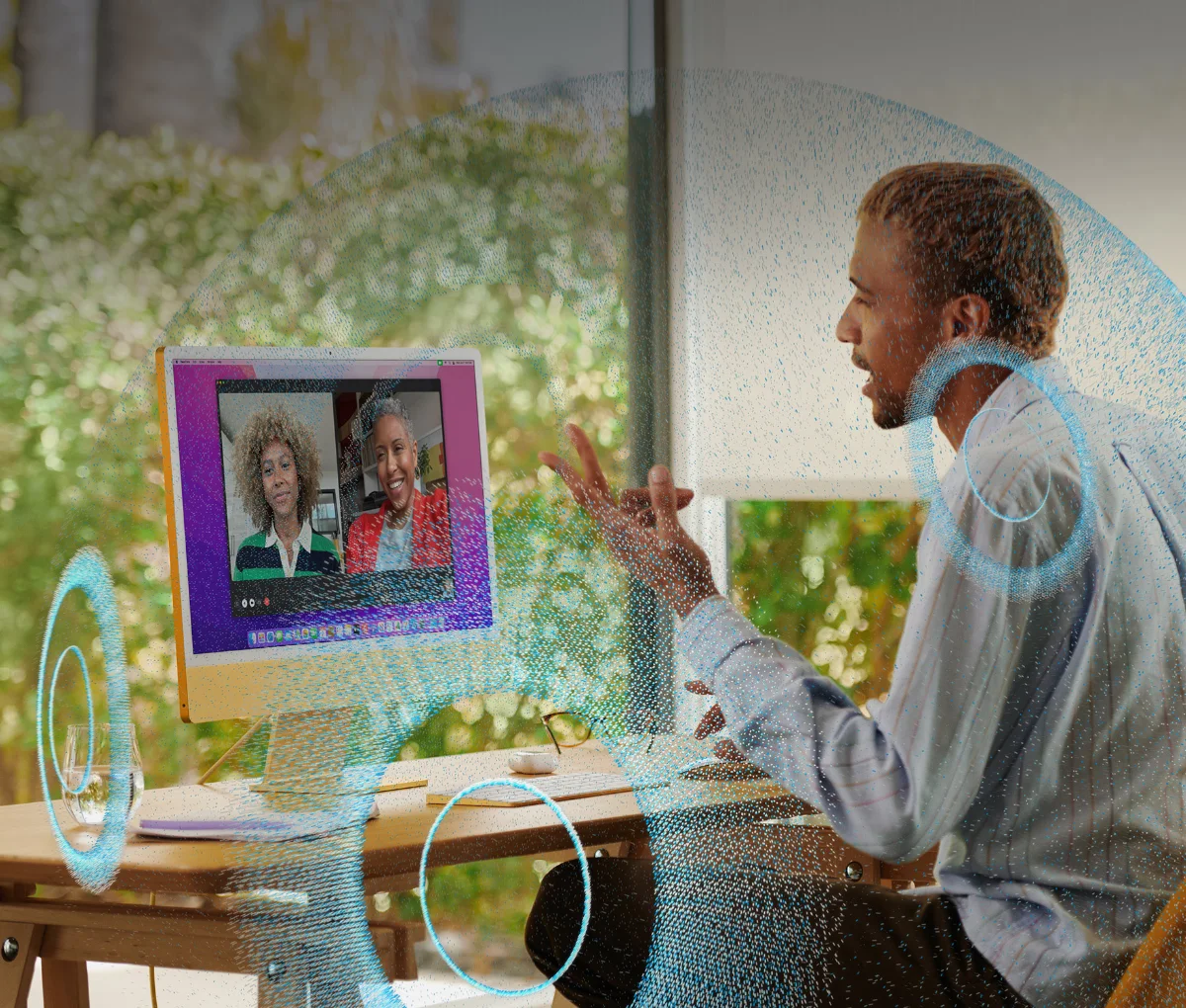 Spatial Audio also is making its debut on FaceTime. When using supported devices like AirPods, the sound of your participants will look like how they are positioned in the screen. According to Apple, this will reduce fatigue when using group calls.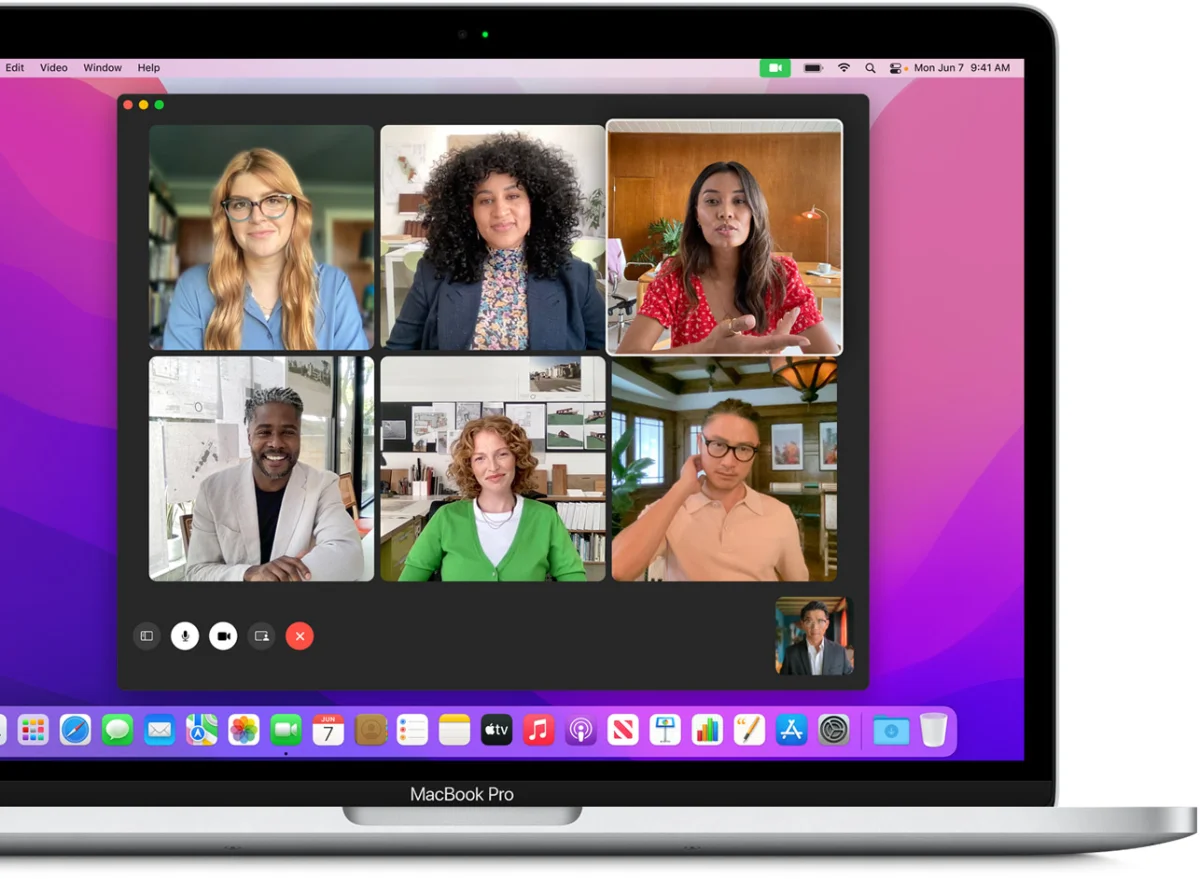 There's a new mode to arrange FaceTime participants: Grid View. Yes, this is very obvious and I wonder why Apple did not think of this sooner.

There's two new Mic Modes when doing FaceTime call. First mode is to focus on your voice, which eliminates any other noise in the background. In the demo, it shows that the speech audio remains clear despite somebody with a leaf blower going around the house. Another is to pickup literally every ambient noise and carry that to the conversation.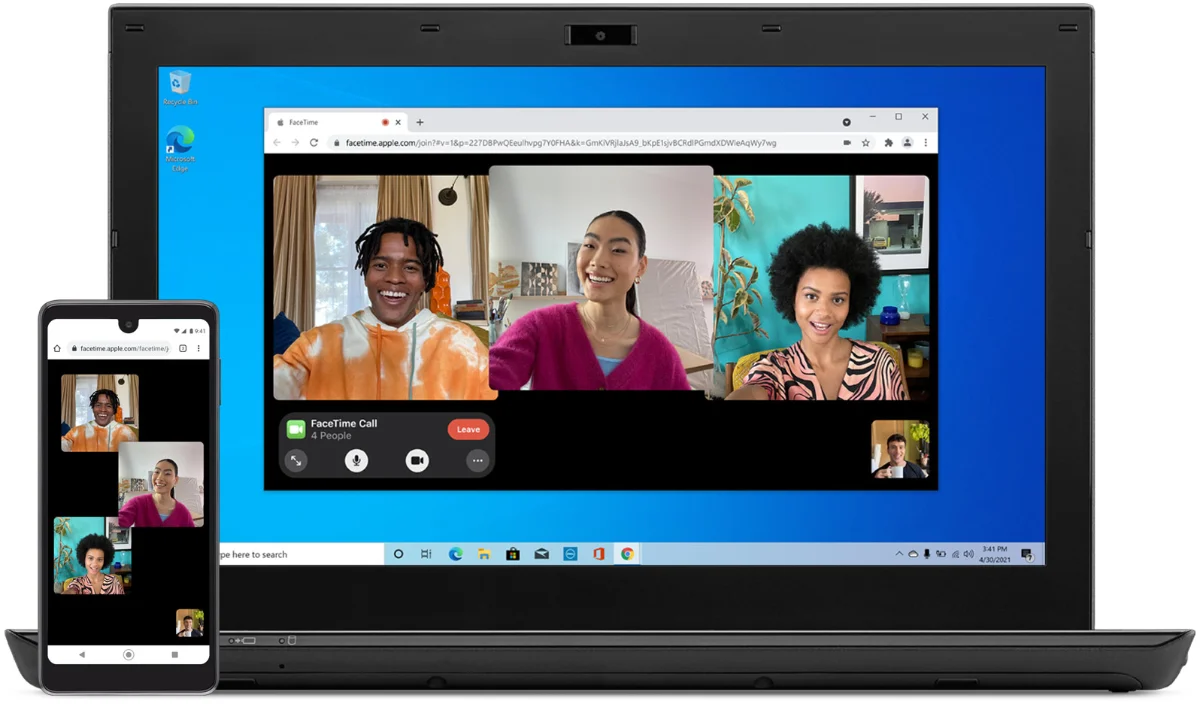 And for the first time, FaceTime is technically available for Android and Windows and theoretically Linux users. When I say technically, I mean that you can schedule calls in FaceTime using a link in which anybody can participate a FaceTime call using a web browser. Session is of course secured.
As for Messages, you'll get more Memojies with more outfits, glasses and hats. You can now select different color for each eyes for those rare people who has heterochromia.
When receiving a batch of photos. It will stacked neatly instead of flooding your stream
When you send or receive a batch of photos in iMessage, it will stack neatly in your messages.
Safari
In iOS, the address bar and control surfaces has been moved to the bottom
Safari, the default web browser in macOS and technically the only web browser in iOS and iPadOS, has been redesigned. The interface has been minimized so it will be less clutter. The address bar in iOS has been reposition to the bottom of the screen.
With Voice Search, you can search the web using your voice. Instead of having to use the keyboard to use dictation, there's a dedicated button to initiate web search in Safari.

Tab Groups allows to organized your opened sites into groups. It makes a neater approach to tab management when you open your tabs according to your group instead of having around 50 tabs open at once.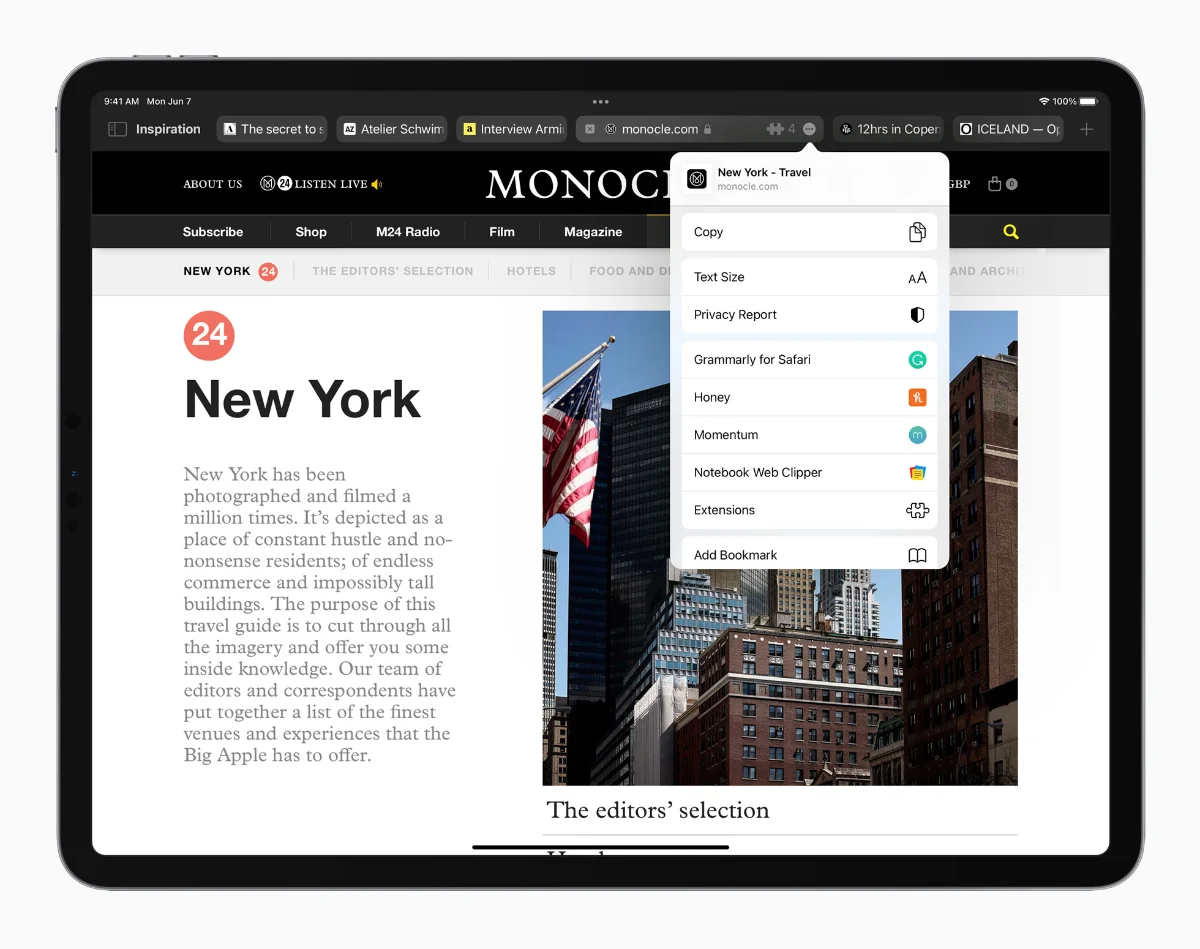 Safari extension is now available on iOS and iPadOS. There are hints that some developers like AdBlock is going to launch safari extensions on the other OS.
Safari by default switches to https connection for security.
(Quick) Note & Notes App
A Quick Note demo on the iPadOS.
Quick Note is demoed in iPadOS but it is implied it is available on iOS and macOS. The feature works like this, when on your iPad at your home screen or in an opened app, slide from the bottom right corner of the screen to create a quick note. You can scribble using your Apple Pencil or type in or paste an object there and slide out to finish. That's is.
The quick note is managed on two levels. At app level, you bring out a Quick Note and you can organize your quick note that is related to that application. Another level is using Notes app itself to see all quick notes that you created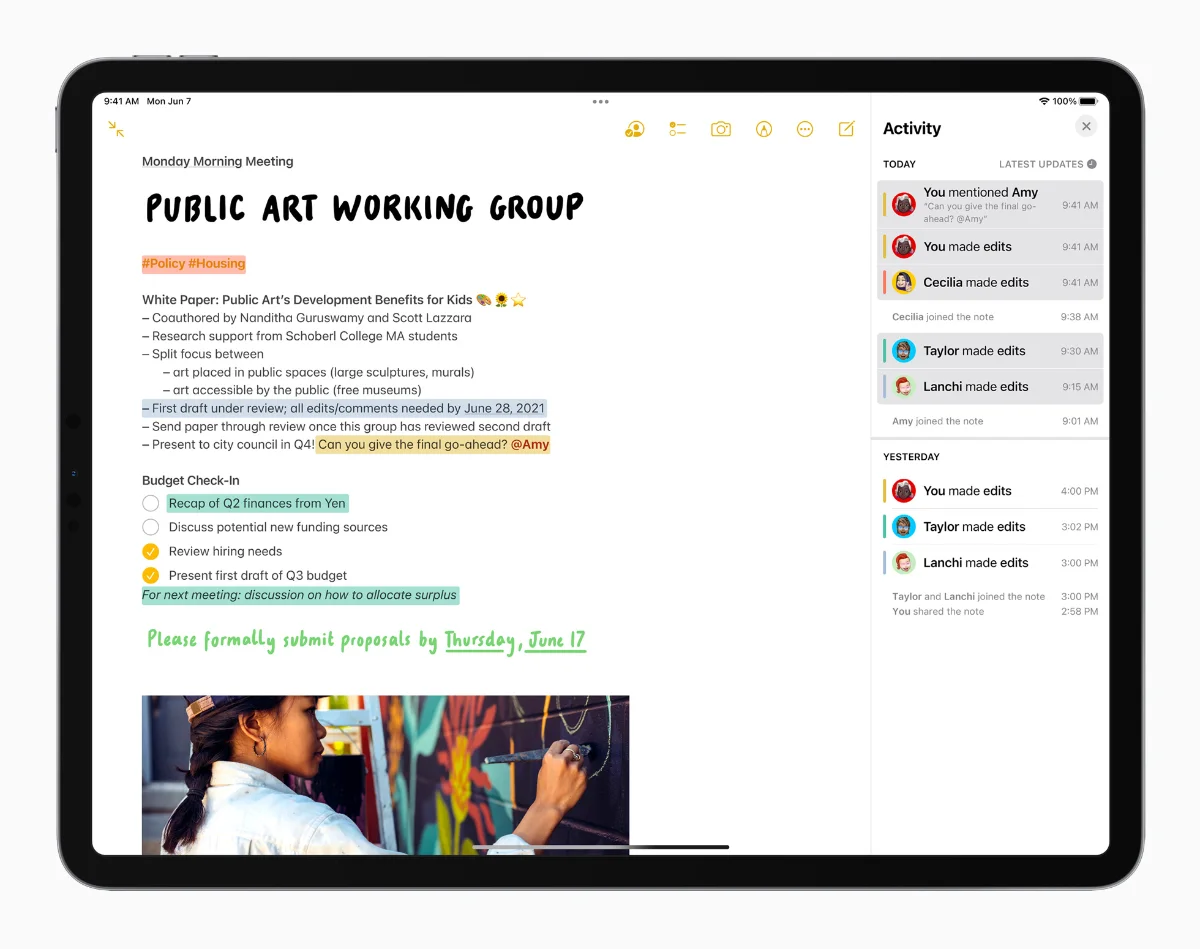 Now speaking of the notes, we turn our focus on the Notes app. You can organize your notes by using hashtag. You can easily share a note by mentioning something by adding '@' in your notes. Further more, you can track changes made by everybody else on a shared note.
Other common apps improvements
There is a lot of announcement on features in WWDC and here is just a grab bag of everything that is mentioned on and off stage.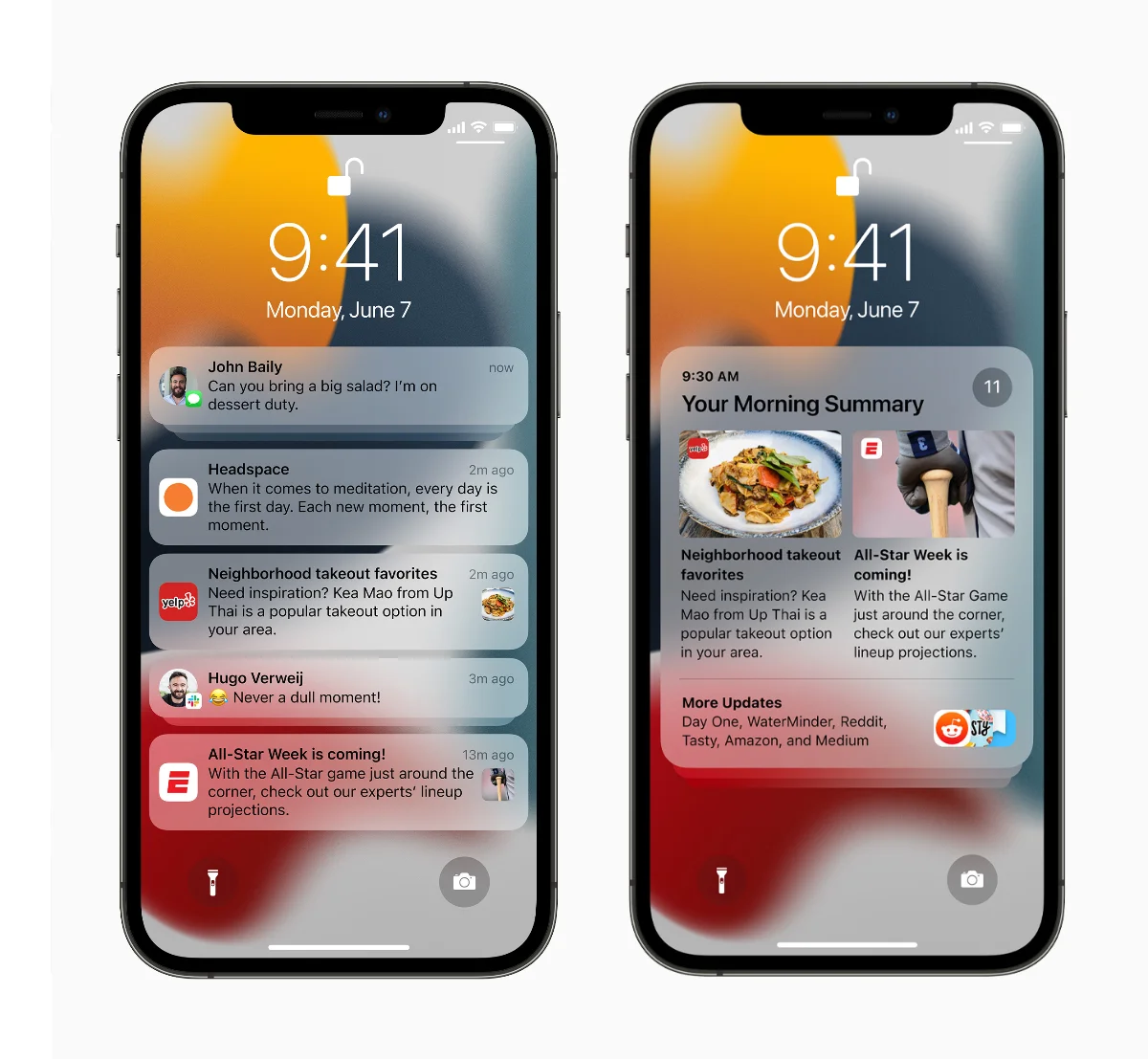 Notifications has been redesigned. Non-human notification can be organized into a summary and AI will determine which one goes to the top. I'm guessing that they analyze your usage patter based on Screen Time and decided that those important apps are the one that you used the most. Notification is also redesigned to have bigger icons. And as previously mentions, Focus Mode allows you to limit which apps can actually give you notifications.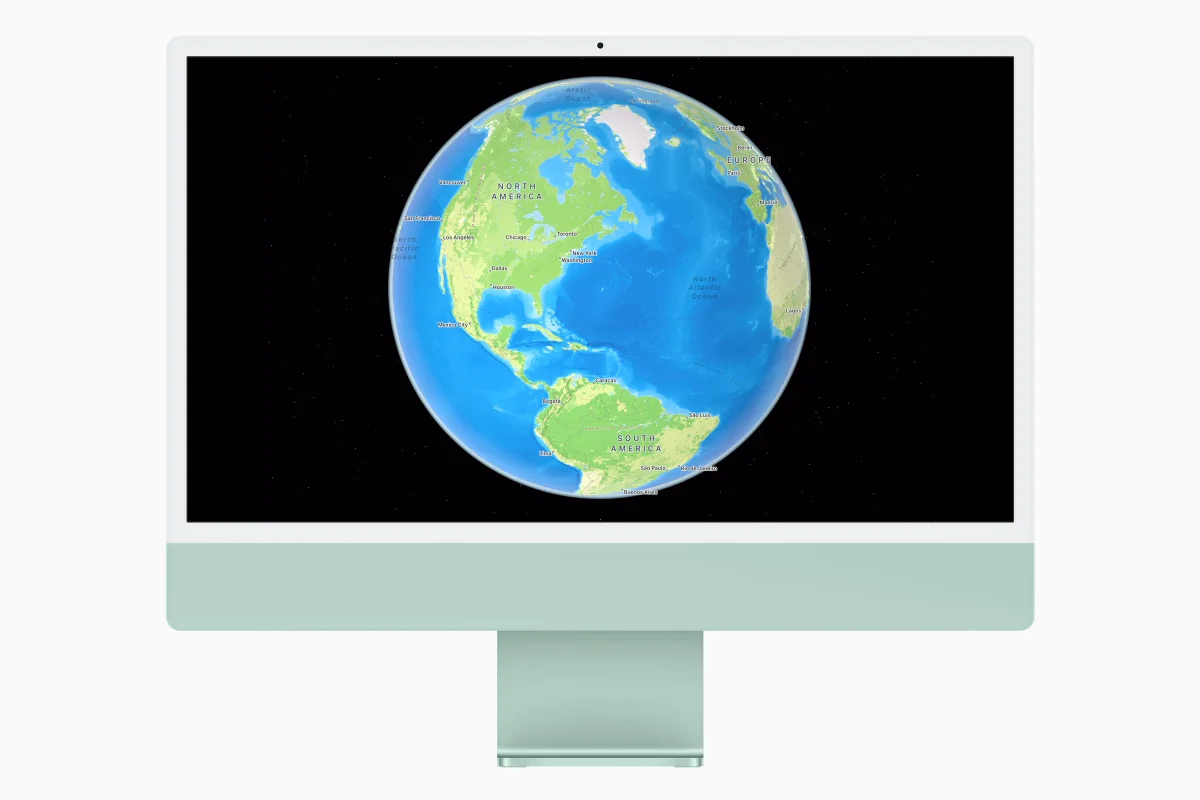 Maps has more improvements. There are more detailed info like building structures in major cities like San Francisco and Los Angeles. In supported cities, when you are doing walking instructions, you can capture your surrounding building and Maps can figure out where exactly you are. When you zoom out the map enough, it will appear as a globe instead of a map. If you have using Google Maps for a while, most of these features is already available.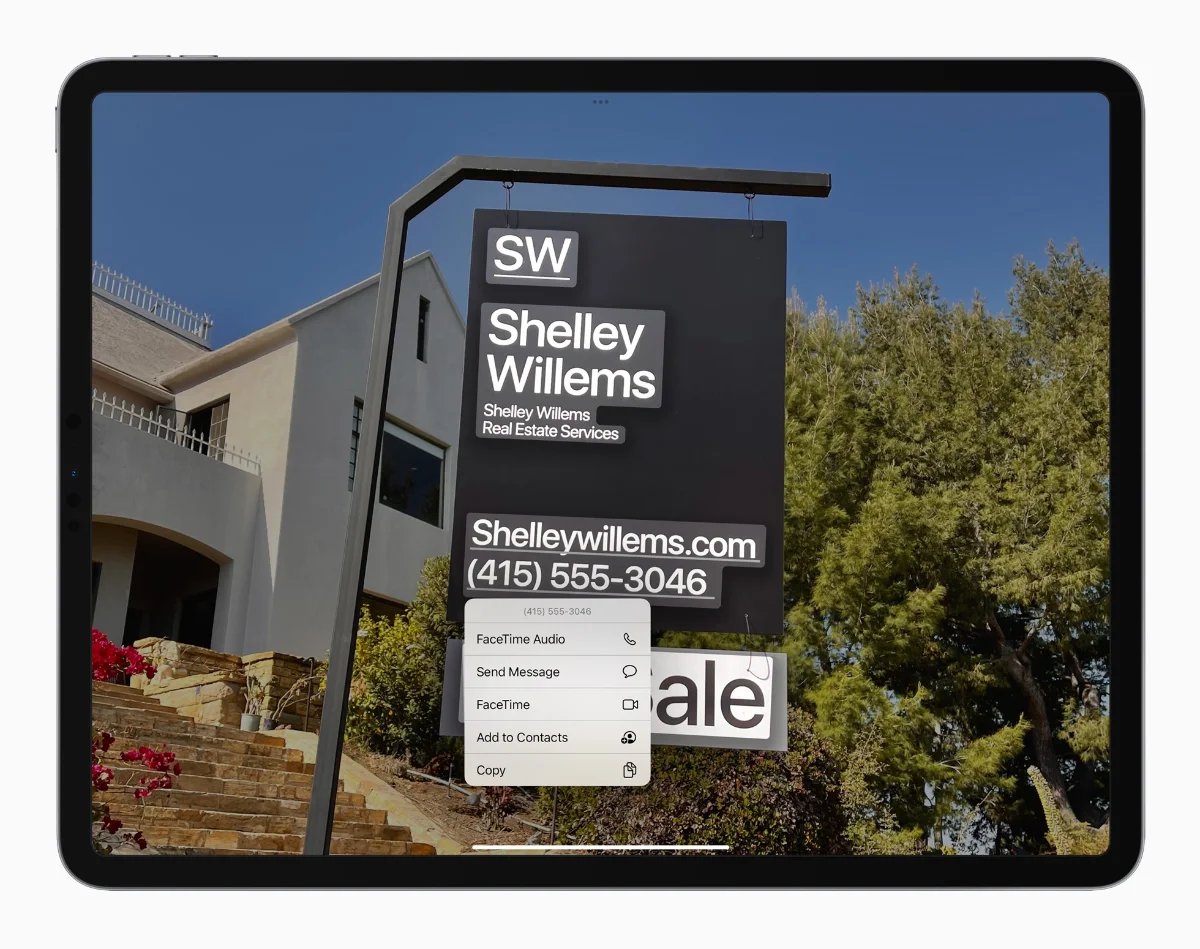 Live Text and Visual lookup allows you to capture text and gleam information from any picture. It can be either in your camera app or your photo app. Just long press on a picture and it will detect the text which allows you to select and translate the text. This feature is smart enough to detect what it is seeing and give you additional info, such as a particular breed of dog or the name of the plant that you are looking at.
Translate is not only an app but a service as well
Translate is now a system-wide service in iOS, iPadOS and macOS. You just select any text and there's an option to translate selected text. You can save the dictionary in your device so you can do the translation offline.
Spotlight now have richer results. If you type in a celebrity, it will give you more infomation on the celebrity like the persons twitter or instagram account. You can also have context-aware search on photos so if you type 'Photos taken in Hawaii', it will get your vacation photos based on EXIF geolocation data.
Weather app has been updated based on their aquisition of Dark Sky
Weather app has been updated to include a map, better animation. Apple acquire weather app DarkSky in 2020 and begin making improvements on its Weather app. The DarkSky API, app and web will cease to exist in 2022.
iCloud has an extended service called iCloud+. One of the services offered is iCloud Private Relay which when you are browsing a web, it will relay your request to two different servers so it can mask your location. In other words, VPN. It also hide your email when you are registering for a service by providing a dummy email. You can also use your custom domain for your email. You will also get a temporary boost in storage capacity when you transfer to a new device. There is no word on pricing at press time.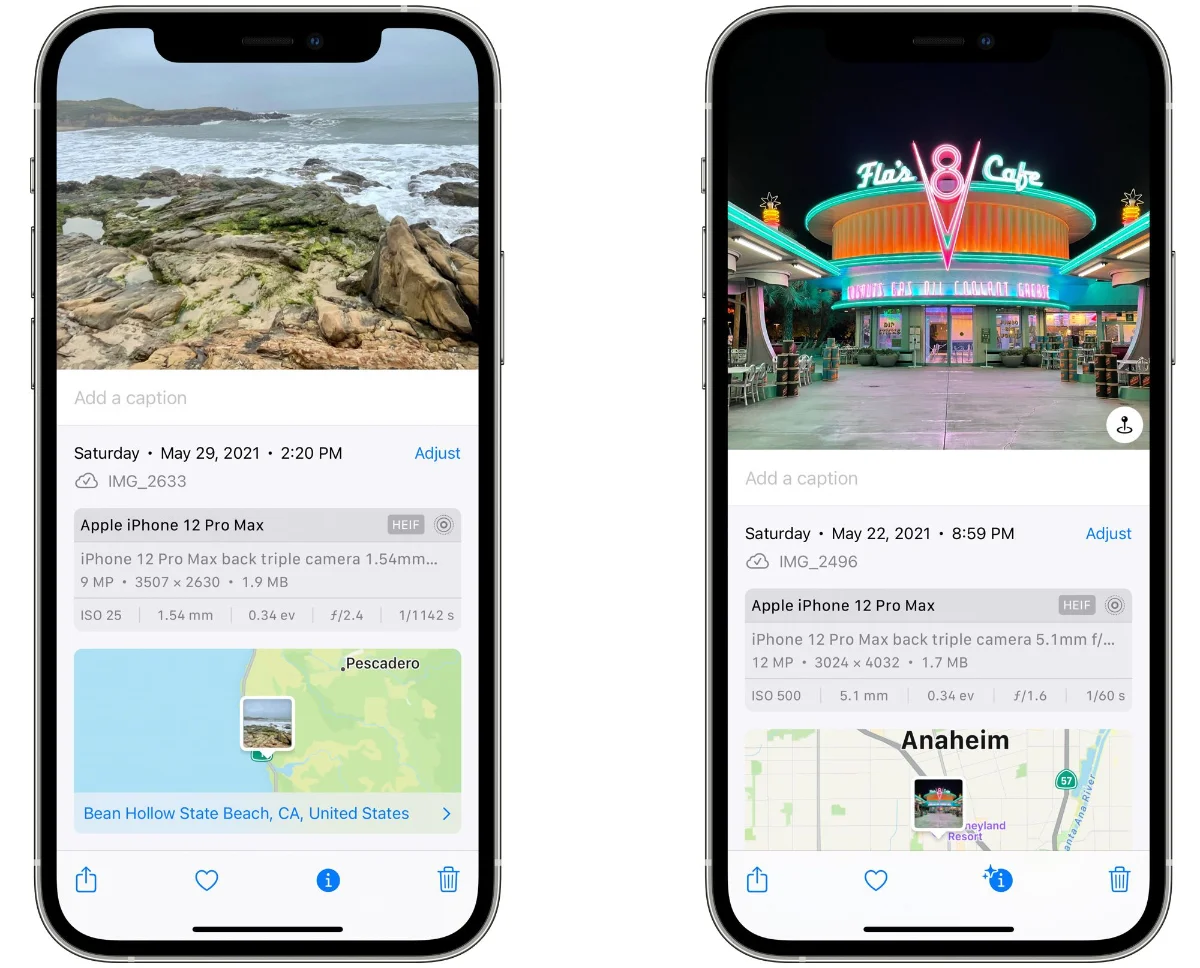 Photos app has been updated. Memories now can put your selected Apple Music. It will finally show EXIF data on your photos.
OS specific improvements
Now we have covered the general improvements and new features on the Apple ecosystem, we cover device specific features and improvements.
iOS
Most of the features and improvement mentioned are in the iOS. During the keynote, Apple demoed most of the new features on an iPhone but later it was shown than most of the features are available in iPads and Macs anyway. This show that iPhone will have all the base features while other larger devices will have extras capabilities based on that device hardware and size.
Find My app can now track devices even when it is turned off. We are not sure how this works but this feature has been reported by MacRumors
You will get separation alerts if your AirTags or AirPods if not within the range of your iPhone.
The new iOS 15 will support iPhone 6s, which is a phone that Apple release way back in 2015, which is 70 years ago in the tech world. It is amazing how long Apple can support their devices compared to their Android brothers.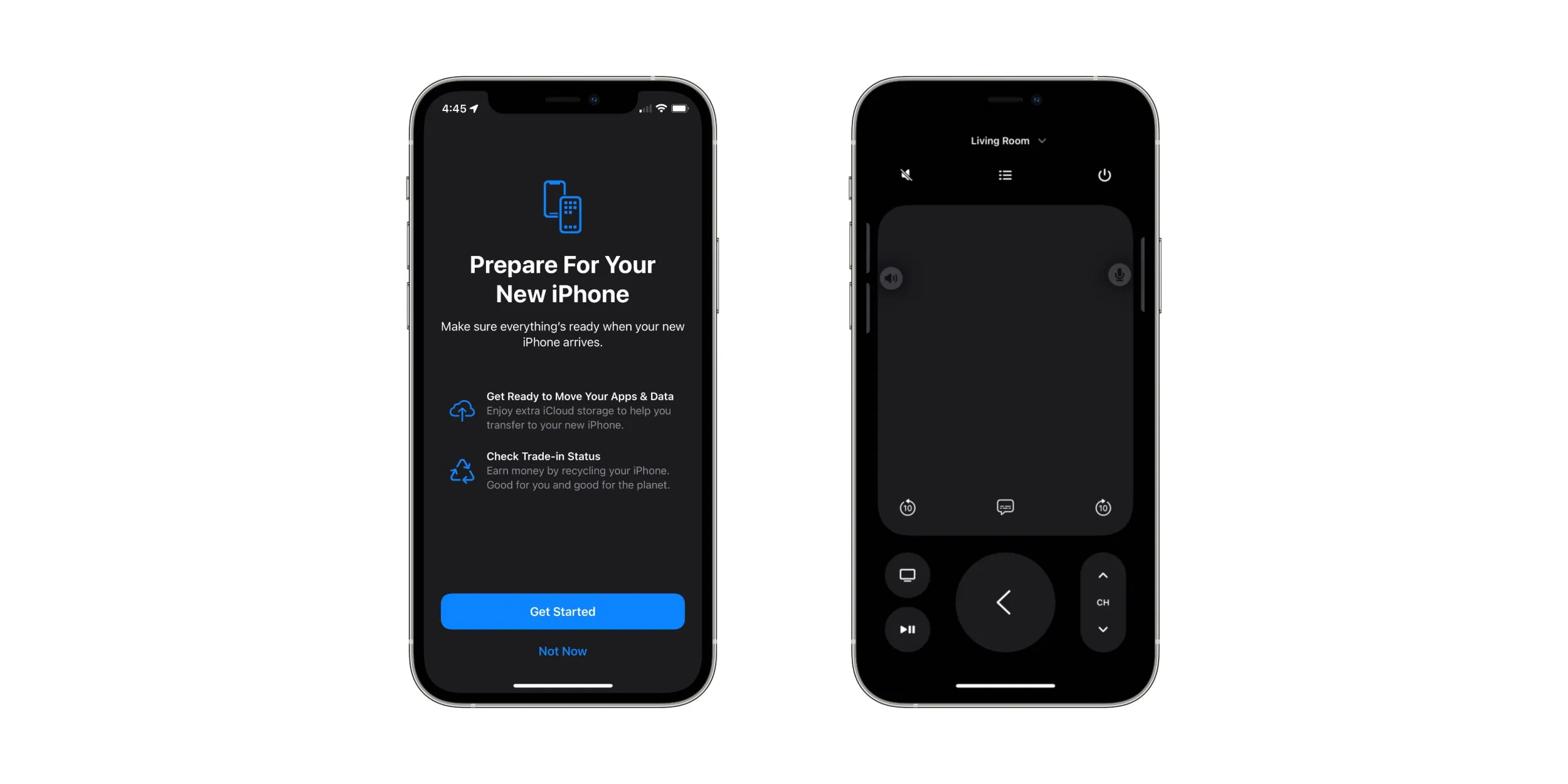 The AppleTV remote app has been redesigned to reflect the more intuitive and updated Apple TV remote.
iPadOS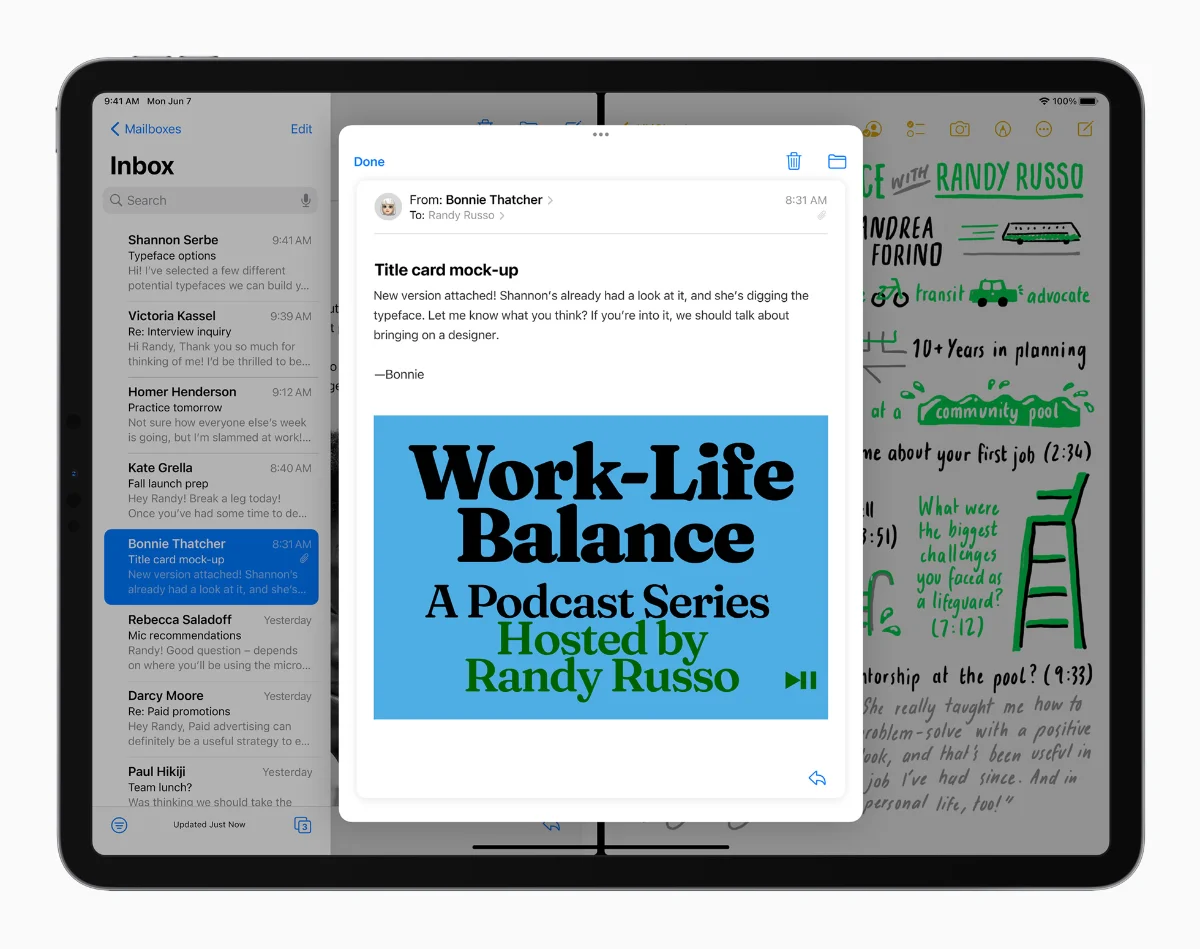 Multi-tasking is the headlining feature of iPadOS 15. The multi-taksing menu has been revamped to make it easier to stack apps side by side. Now you can also stack an app in the center. There's a shelf mode which allows you to put several apps into boxes. Imaging like virtual desktop on macOS.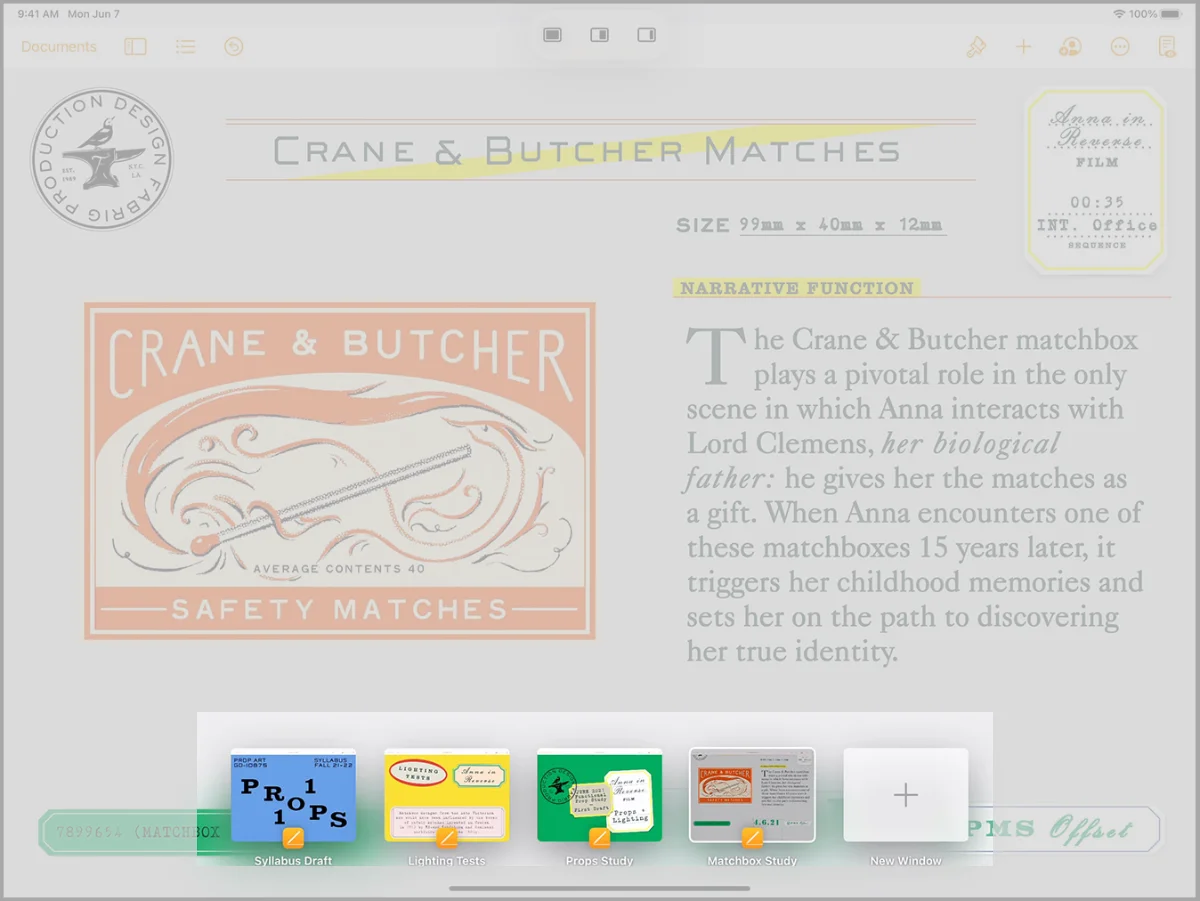 As mentioned before, Quick Notes is another headlining feature on iPadOS. When opening an app, you can easily create a quick note to scribble a note or copy content from the active app to the quick note. The quick note then is organized by the app or you can view all your quick notes in your Notes app.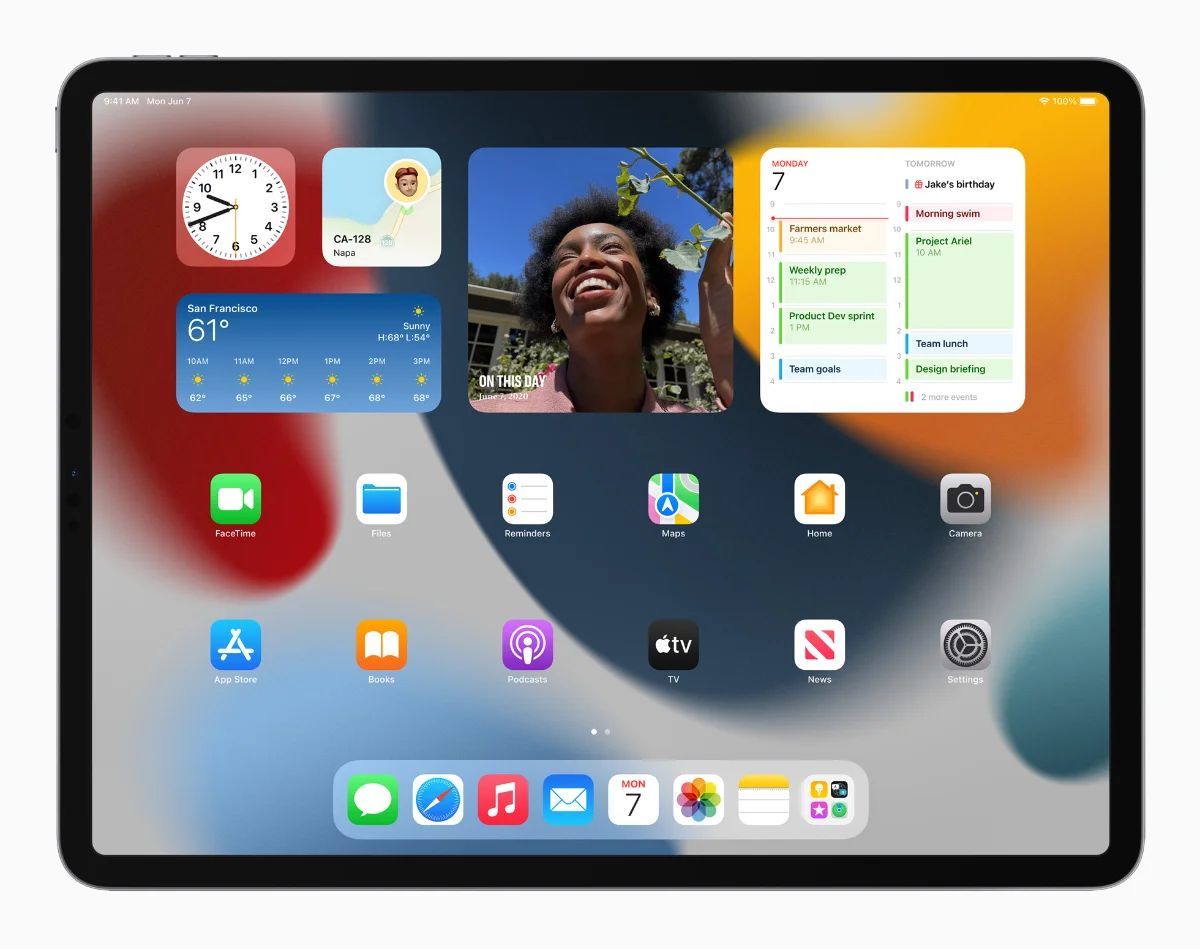 Widget has been revamped in iPadOS 15 which allows for bigger widgets. You can also put widgets anywhere on the home screen instead only on the side previously.
If your iPad is connected to a keyboard, you can hold press the command key to show all shortcuts available on that app. This feature works on some apps, but now works system wide.
App Library finally come to iPadOS.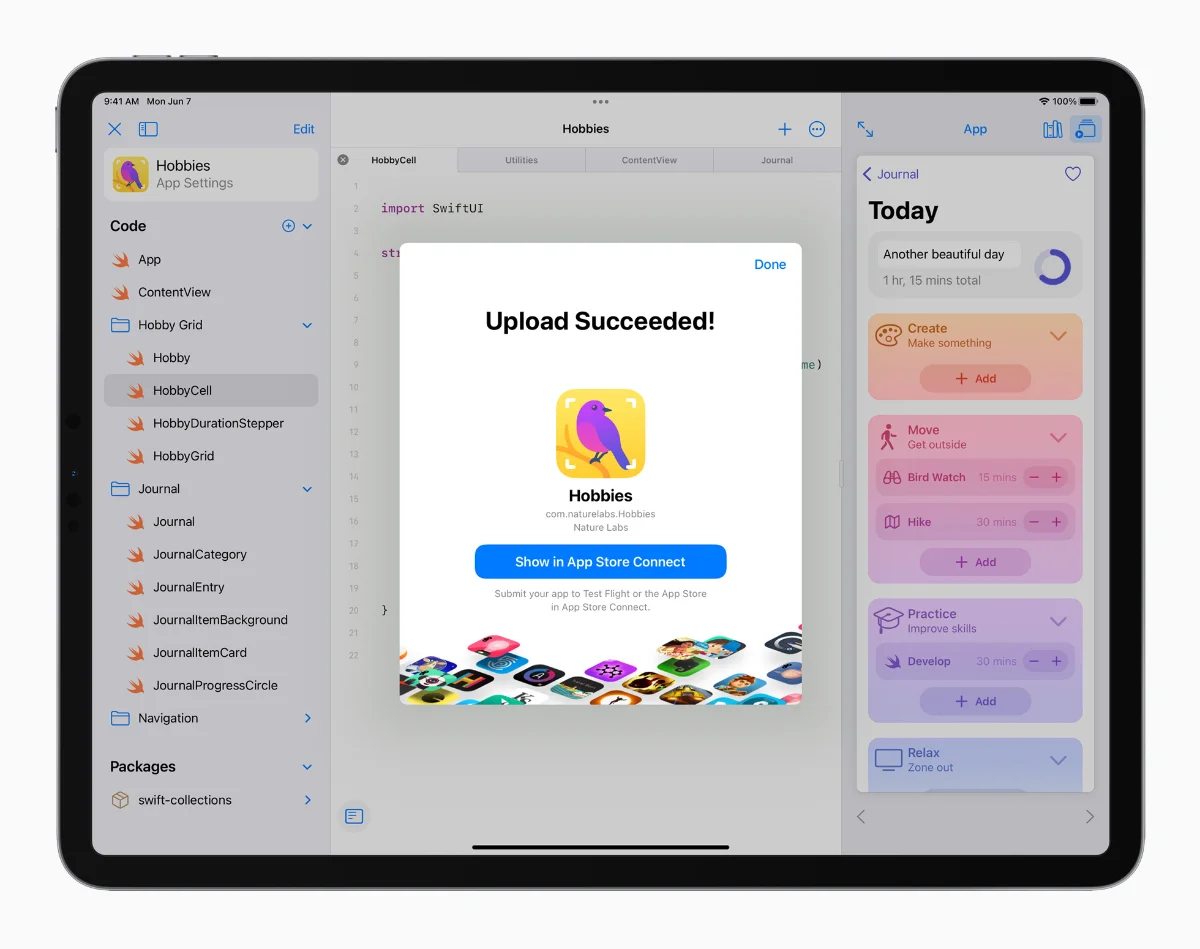 Playground can now build iOS and iPadOS apps. We not sure what level of complexity that you are allowed in playground. Perhaps they are trying to figure out how to bring Xcode to the iPad, but on their own terms.
Small but welcome change: iOS apps now run in landscape mode instead of sticking to portrait orientation. I can't tell you how annoying that some multi-billion app don't bother to make the iPad version of their app and when it launches in iPadOS, it stuck in portrait mode which is jarring consider iPads now have keyboard and more laptop like.
macOS
The newest version of macOS is named Monterey, based on Monterey Bay, which is just outside of San Francisco bay area.
Universal Control allows you to control and move objects to another iPad or Mac with your current Mac
Universal Control is the new headline feature of the new macOS. It allows you to control other macOS and iPadOS devices by the detecting the proximty. First, all devices must be on the same Apple ID. Second, just put the device (like an iPad) next to the main device. Finally, just move your cursor from the main device to the proximit/y device and the mouse automatically moves to the new device. When you go from macOS to iPadOS, the iPad will automatically have a cursor. Furthermore, you can drag and drop stuff between devices. You can have 2 other devices connected. The demo makes it look it is very seemless, but one have to try it to believe it.
AirPlay comes to the Mac. You can now direct music and videos from your iPhone to the Mac.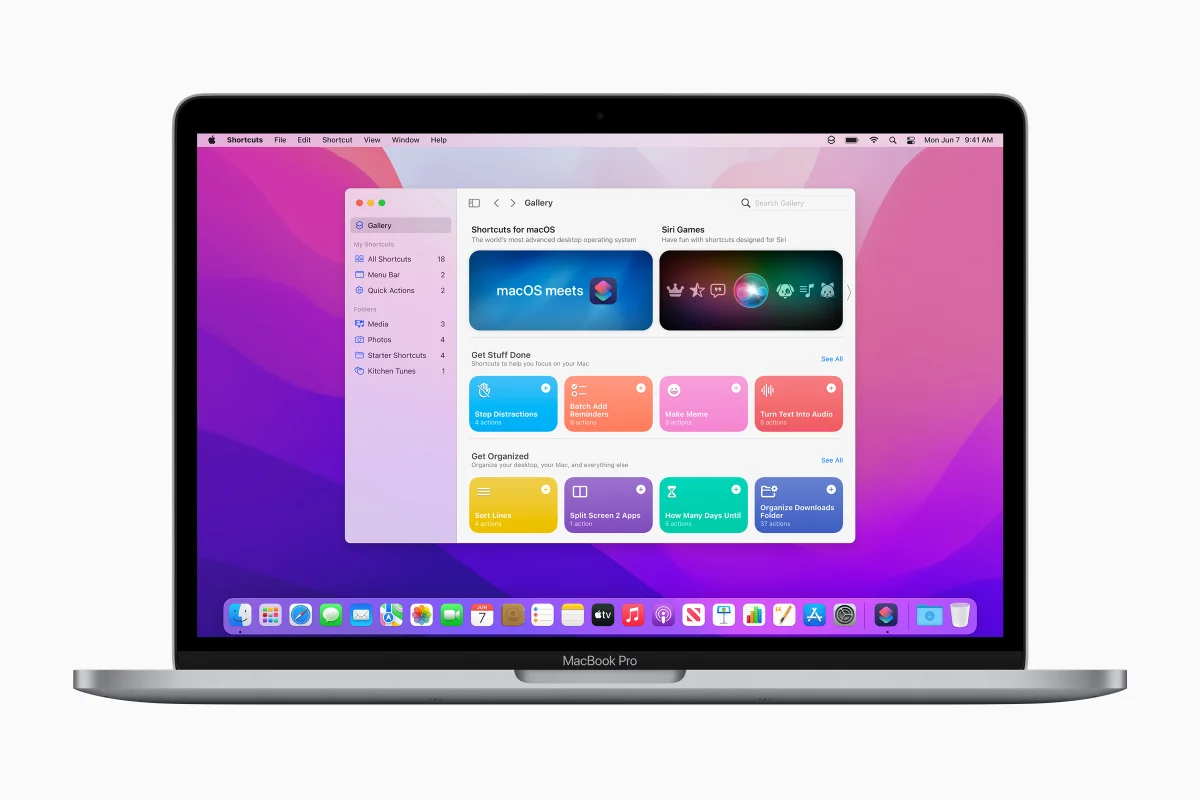 Shortcuts app comes to the macOS. macOS has a number of iteration of scripting app by Apple, with the latest one called Automator. Automator is still supported in Monterey and you can export Automator scripts to Shortcuts but I suspect in the future, Apple want to streamline everything into a single app and that app is Shortcuts.
Just like the iOS and iPadOS, macOS now has low power mode to converse battery. Useful because my MacBook Pro turns into a space heater when I'm doing work like photo editing and writting new articles.
watchOS
watchOS does not get the attention like other operating systems but that does not mean that it is forgotten.
You can now put your photos as your watch face.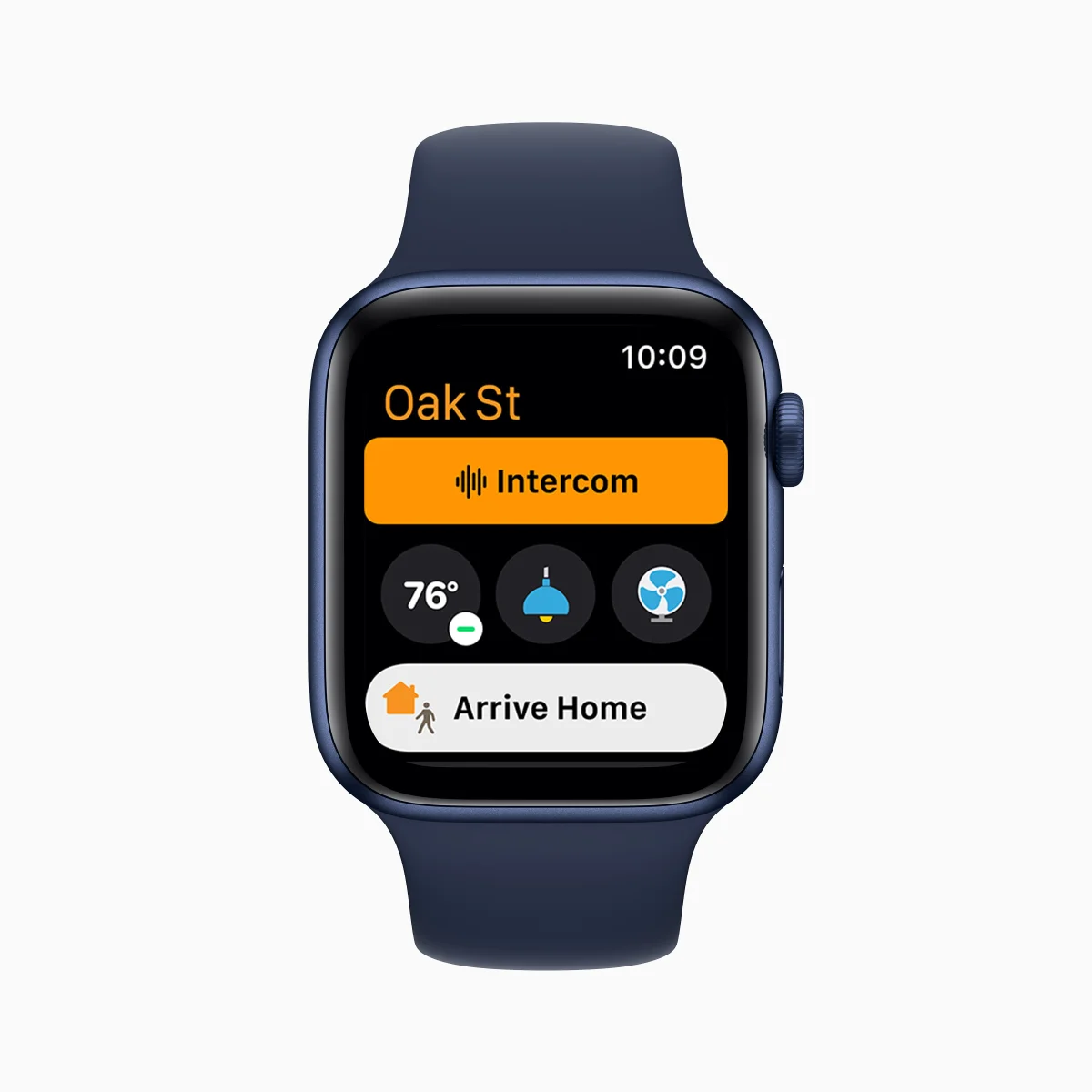 HomeKit has been improved in watchOS
Dictation has better options now. When you use speech to text dictation, you can finally edit what you said. This is always been a problem when non-English (and sometimes English) speakers try to speak, the dictation misses it completely. Use the digital crown as a cursor and use the write pad to exactly do the correction.
You can now combine writing, emoji and text in a single message.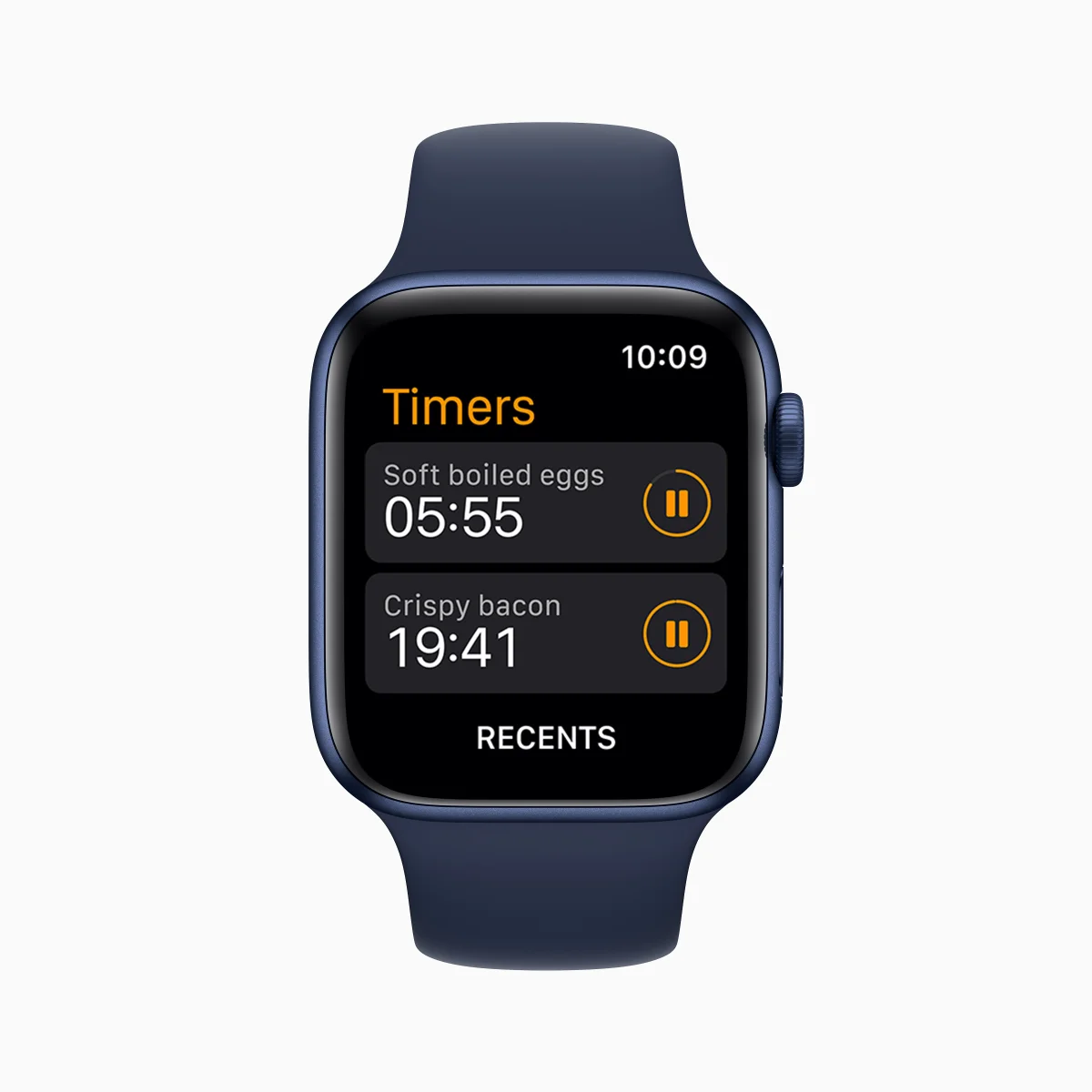 You now have multiple set timers.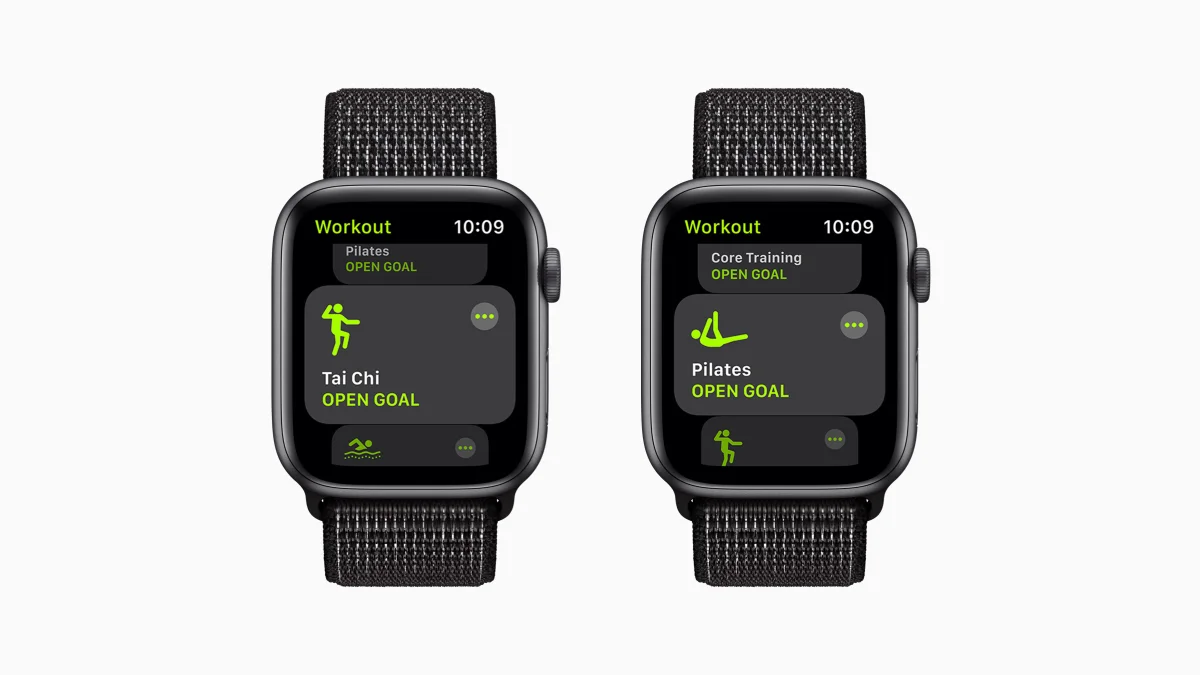 As for health, there are a few modification made for the watchOS. It can now monitor walking steadiness. From you walking steadiness data, it can infer that you are going to stagger and fall. There's also new workout sets that feature pilates and Tai-Chi.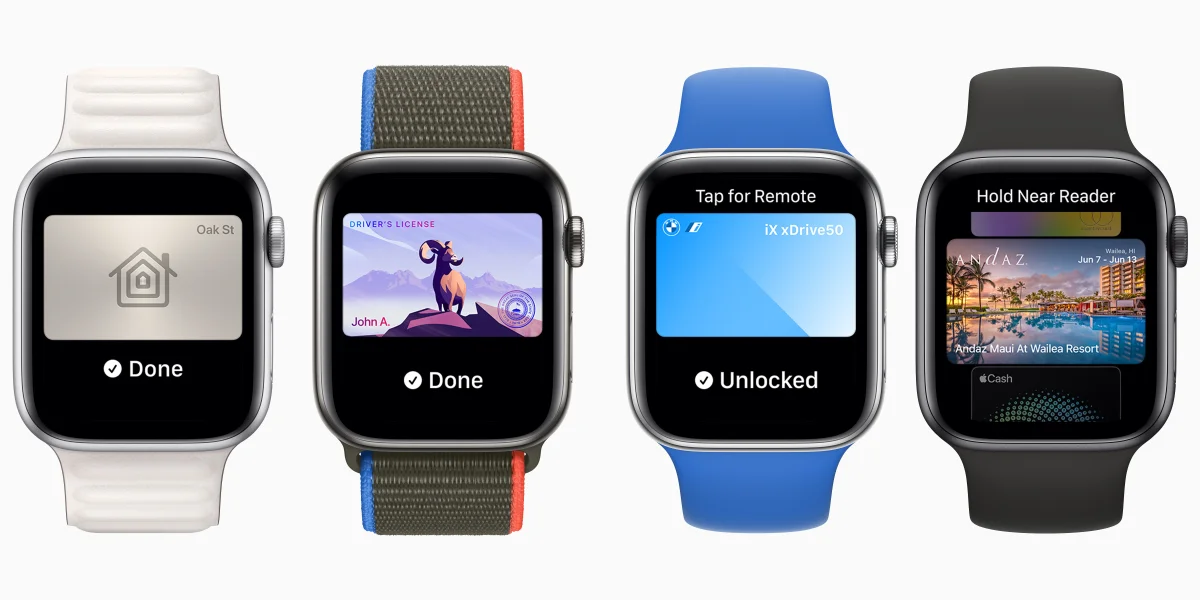 Wallets is now further integrated to your watch. You can now unlock your doors, start your car and store your ID on your watch.
tvOS
Although tvOS does not have keynote coverage, it does have some update in the pipeline.
You can now authenticate by using your FaceID or TouchID on your iPhone.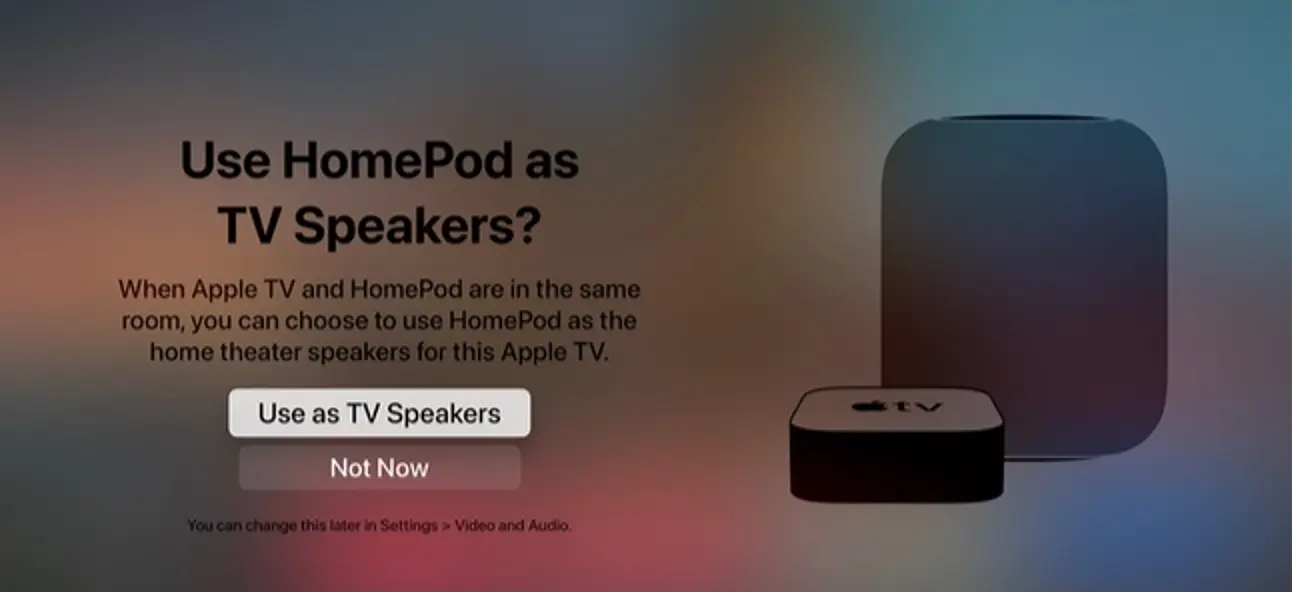 You can now use HomePod or HomePod Mini as a speaker for your AppleTV.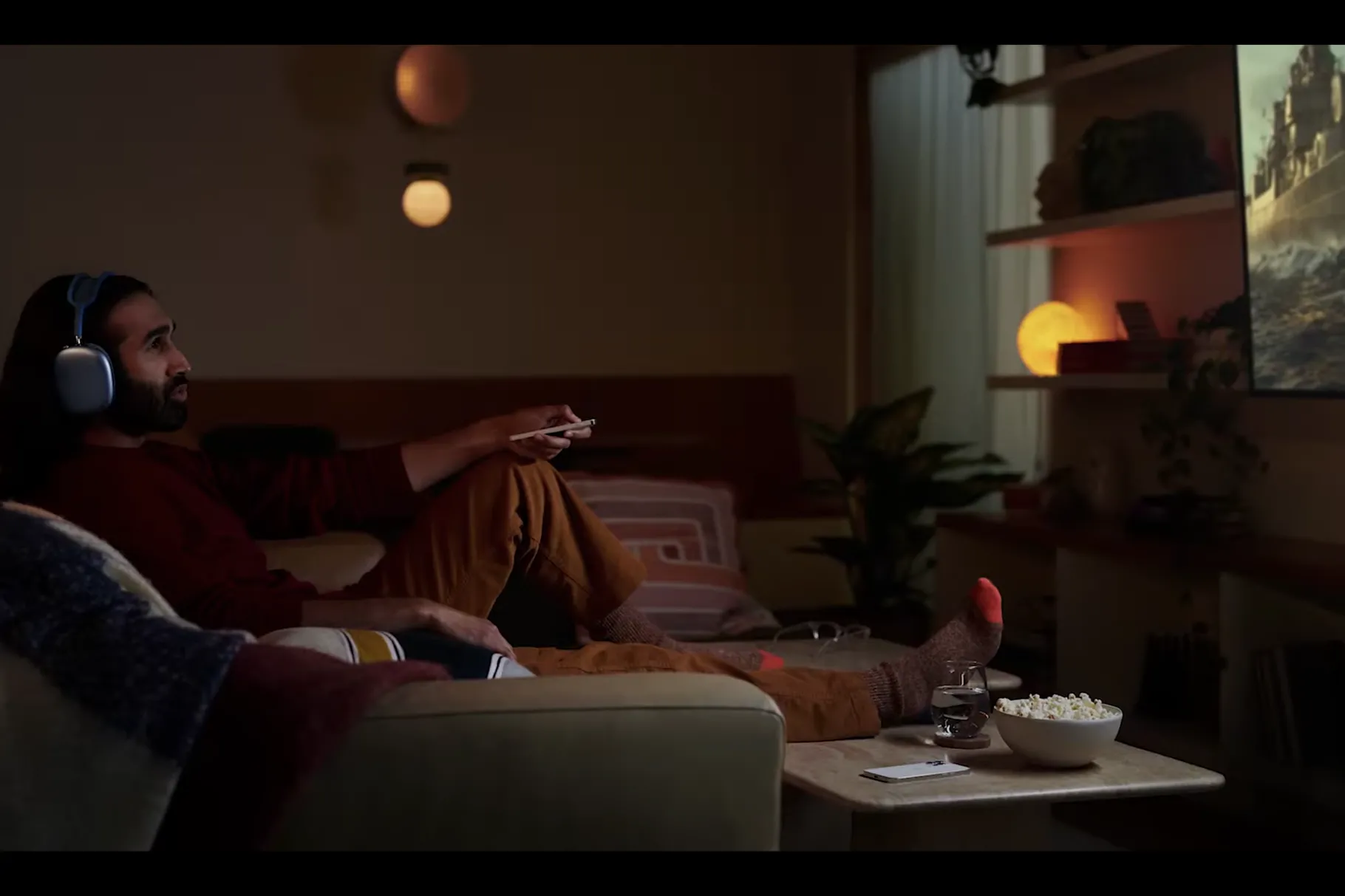 Spatial Audio arrive in Apple TV. Connect your AirPod to your AppleTV to enable it.
Development tools
Now, toys and tools for the developers. After all, this is a developer's conference. The name itself suggested it: World Wide Developer's Conference.
Xcode 13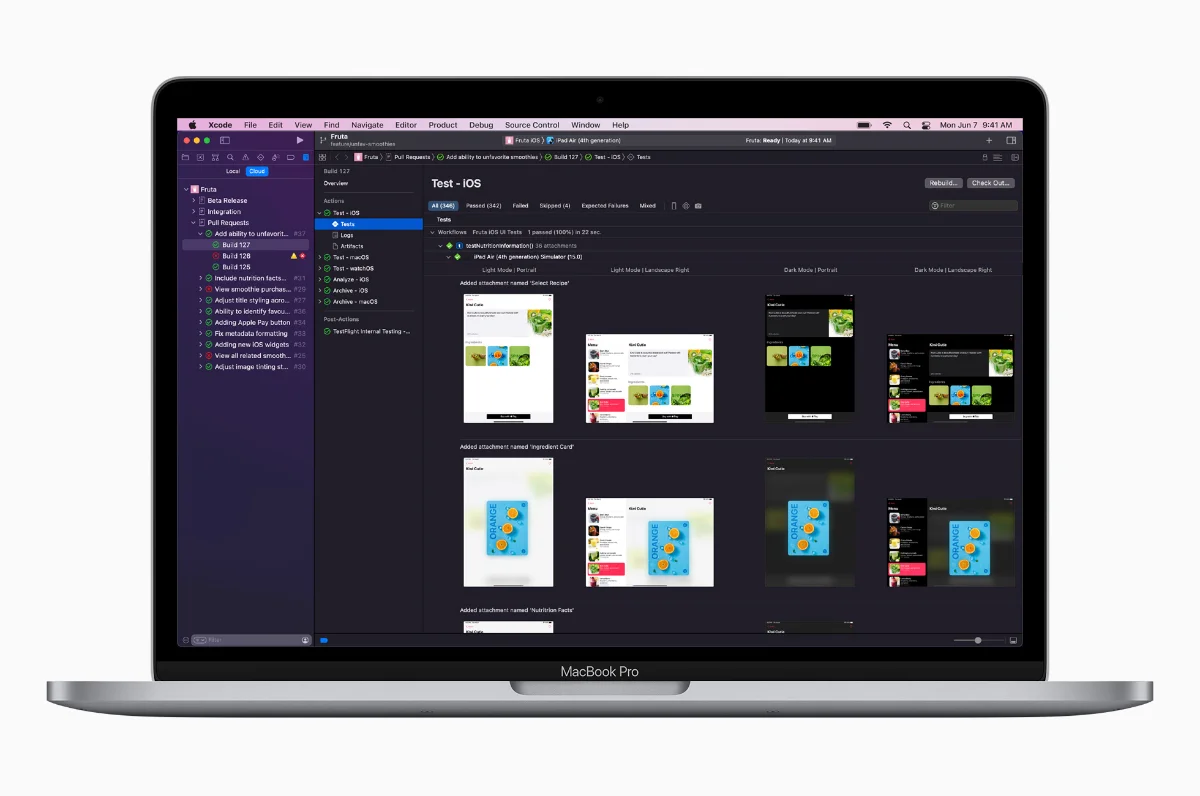 A new macOS, a new Xcode. Now it is Xcode 13.
It has tighter integration with Git and Git sites like github & gitlab. You can now see inline team comments and do a quick comparison between your code and the repository code.
There's a Vim mode for your editor. Yes!!
There's now a CarPlay simulator to create apps for Apple CarPlay.
Xcode Cloud
Xcode Cloud. The idea is your code is on the cloud, automated tested to all the devices, ease of deployment and sharing with your team mates.
New cloud service for Xcode: Xcode Cloud. You can think of it as competing with other cloud repository players like github and such.
It is currently in beta and we are not sure if this will be a free or paid service.
Some features that is unique is parallel testing of your code and tight integration with Xcode and Test Flight.
SwiftUI
SwiftUI is Apple's framework to create and manage app interfaces. In other words, typical Apple developer would use SwiftUI to create apps.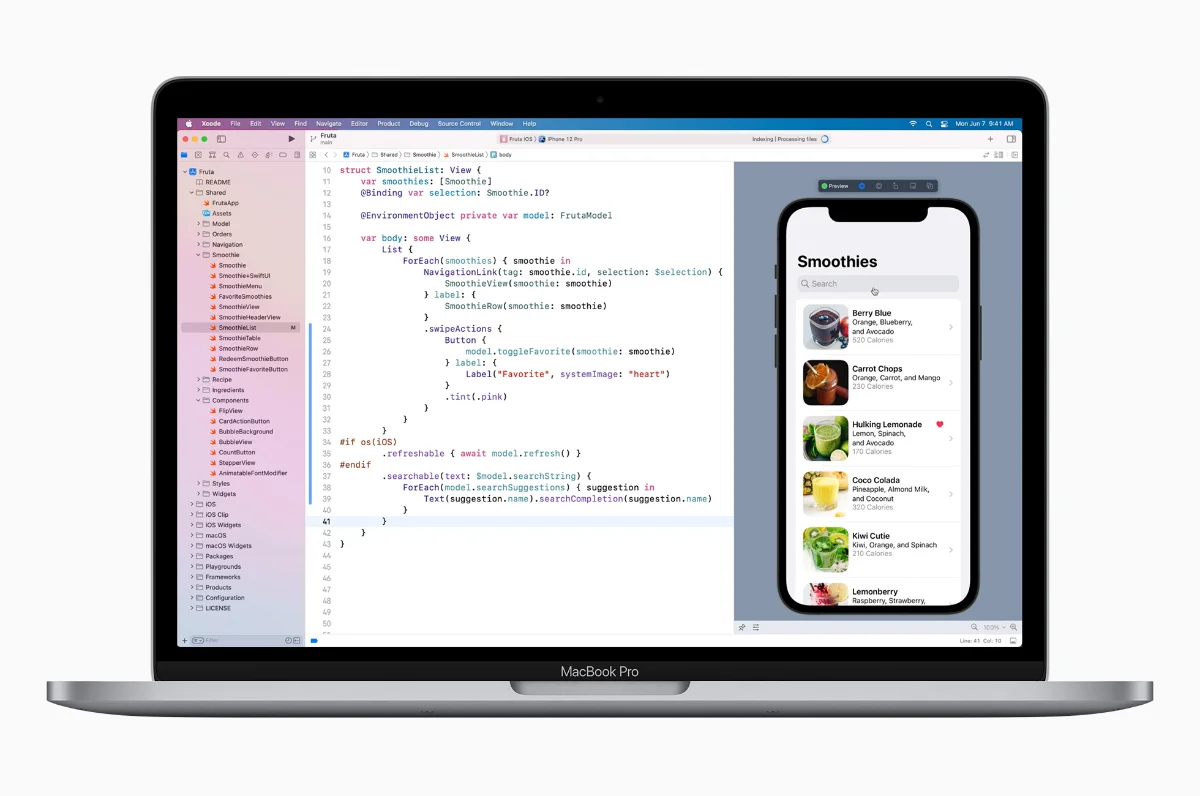 The newer version adds new list view and search tool bar. It also add new accessibility tools. And of course, performance improvements on macOS.
For the Apple Watch, you can now create designs for always on display. Before this, it is only available for first party app.
App Store
There's a new App Store toolkit call StoreKit 2.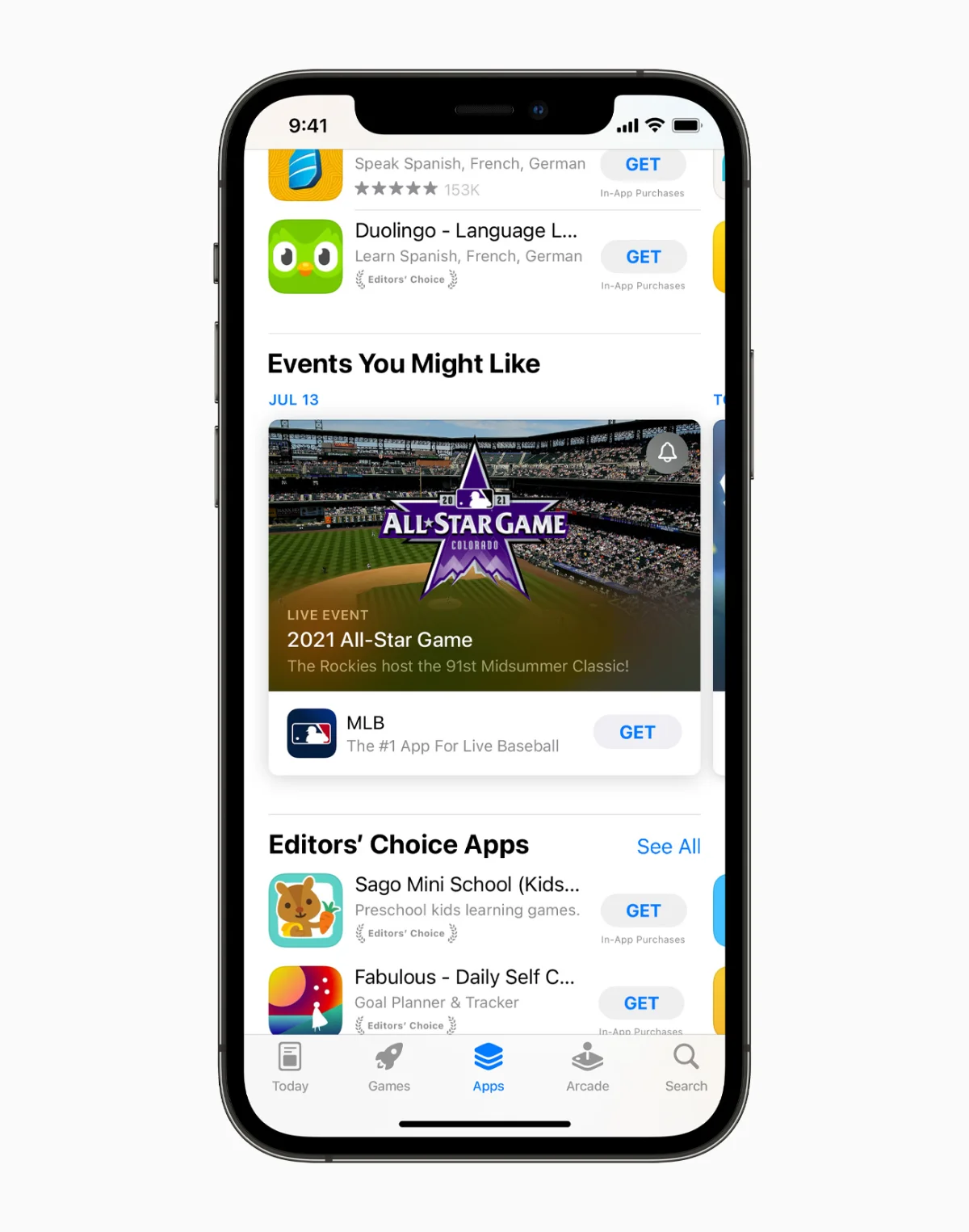 You can now do in-app events like a movie premier, game competition or special events in your app.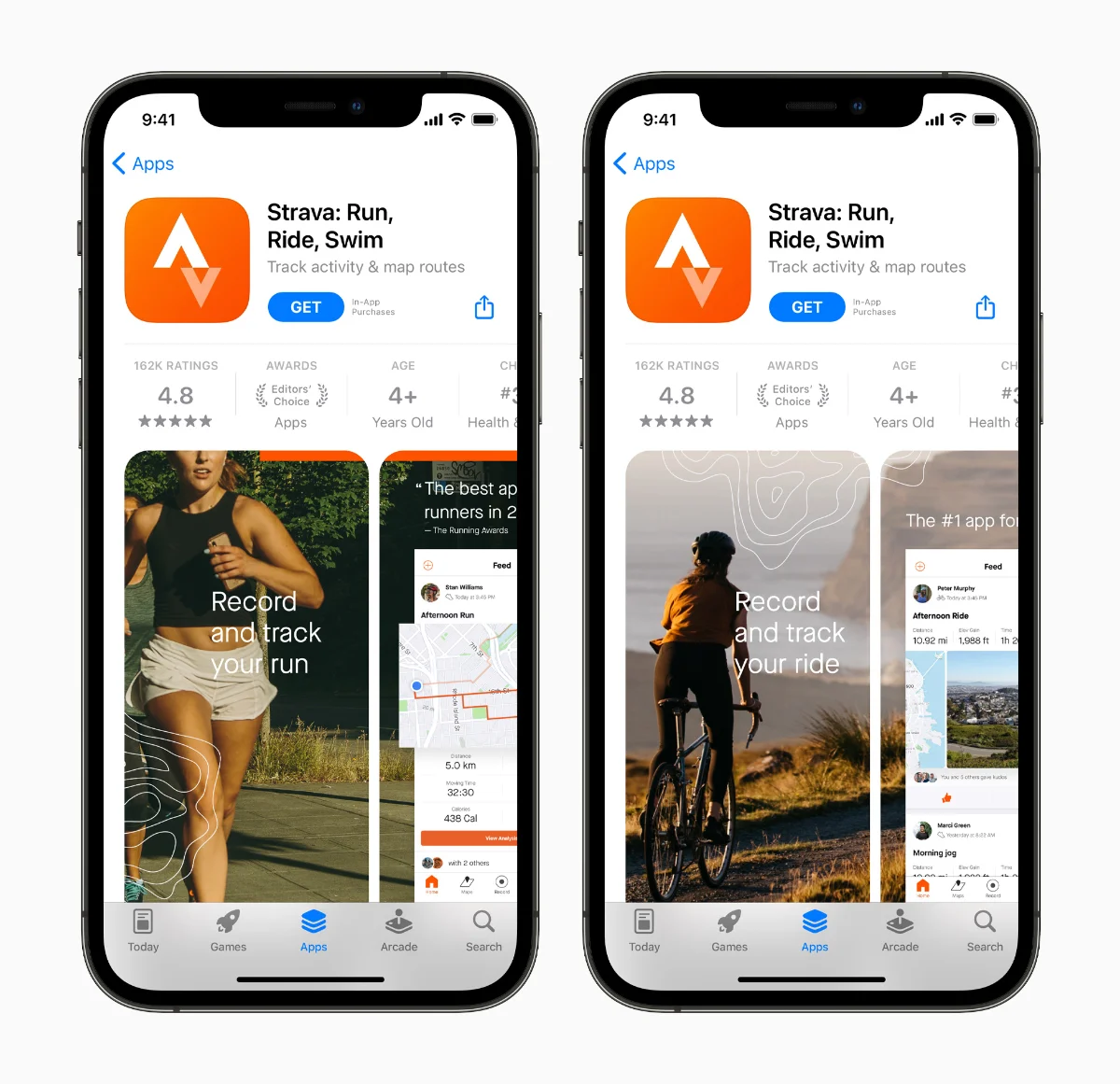 There's an option to create multiple version of your product page in the app store. Typical usage is to highlight different features of your app.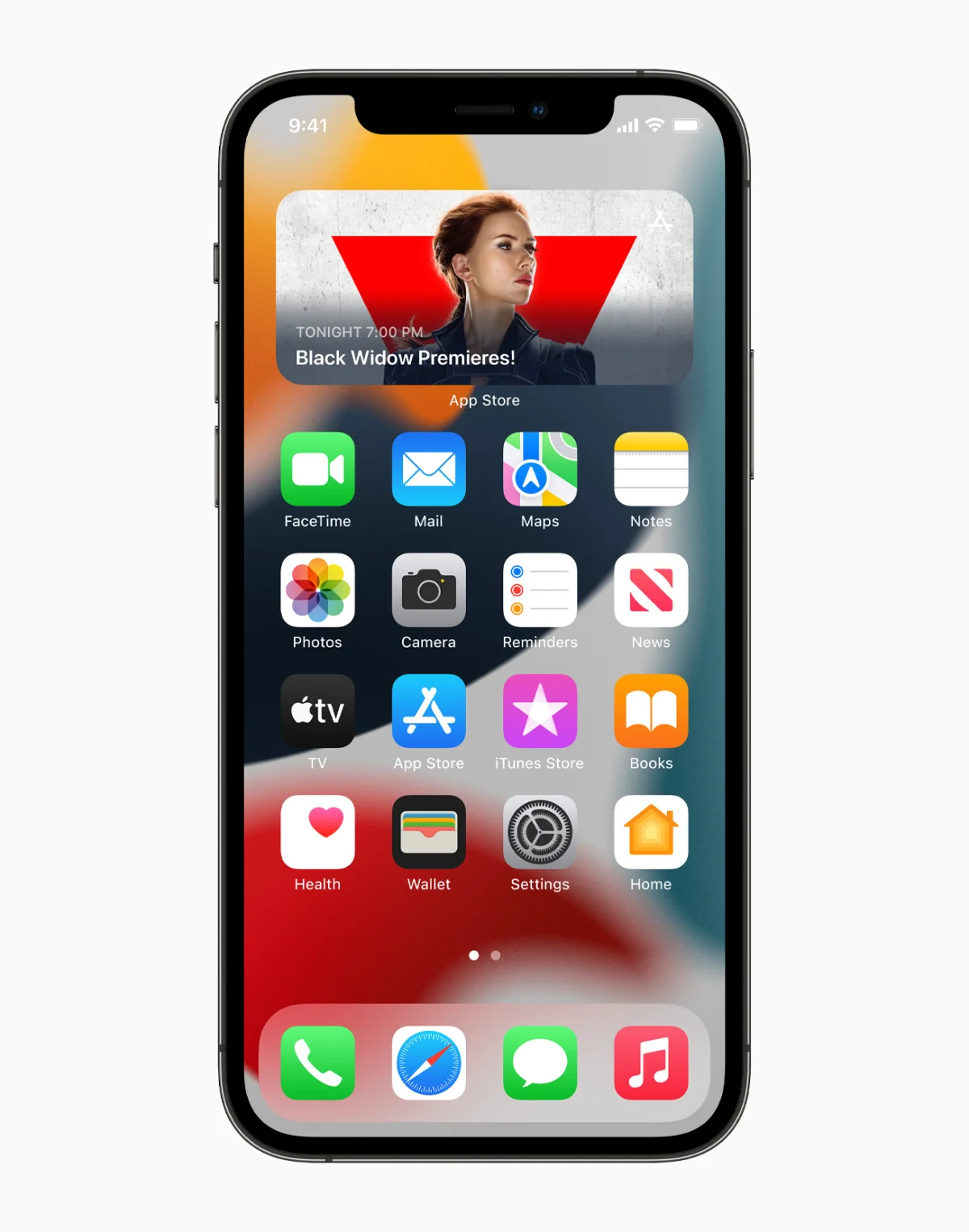 There'a also a Game Center Widgets. You can create widgets for your app which is integrated to Game Center SDK so you can give updates like your friend is now playing on such and such game. Click and immediate join the game.
Availablity
Developer's Beta is available right after the keynote speech and public Beta is available sometime in July. As a reminder, this is a beta product so expect a lot of bugs when using it. Don't install it on a device that you rely on.
What's Missing
Despite massive amount of new features that presented at WWDC, it does not mean that everybody get something. Pundit consider that this is the most boring WWDC in recent history.
There's no new hardware announced at WWDC. While some pointed out that this is a developer's conference, hardware do appear in WWDC. However, past trends indicated that Pro hardware has been revealed on WWDC 2021, which signals Apple focus on software in WWDC.
iPadOS, despite a multitude of changes made, still disappoint for people who wanted more from iPadOS. Now the iPad hardware matches the Mac, they want the flexibility and power of macOS on iPadOS. So far, Apple added more capabilities but at the same time crippled iPadOS. Playground on iPadOS now enables you to create apps on iPad but we have to see what kind of complexity it will allow on playground.
homeOS, the rumored HomeKit upgrade did not happen despite a job opening that indicate it. Maybe for next year then.
Rene Ritche has a 30-minute treatise, a testament to why iPadOS 15 is it what it is
Conclusion
At this point, no one is saying that Apple software is bad. iOS, iPadOS, macOS, watchOS and tvOS are all very solid and polished operating systems. The apps that accompany the OS are all solid and well made, as per Apple's standard. All the new features and updates shown on stage is just polishing an already polished stone.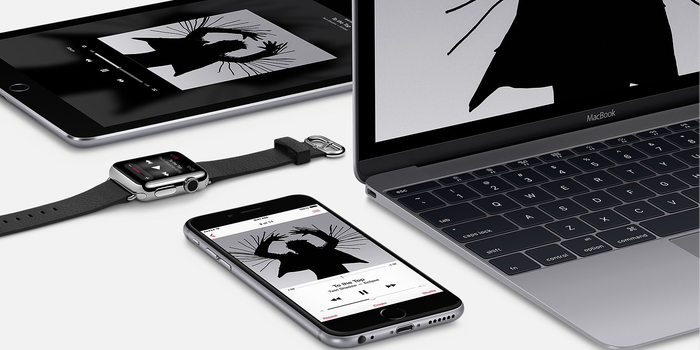 One would say that all the feature showcase the fruits of Apple Ecosystem. Detractors might say the walls in the garden is getting higher. You may choose how to see Apple Ecosystem: the trees are getting lusher and the fruits are getting sweeter or the walls are getting higher.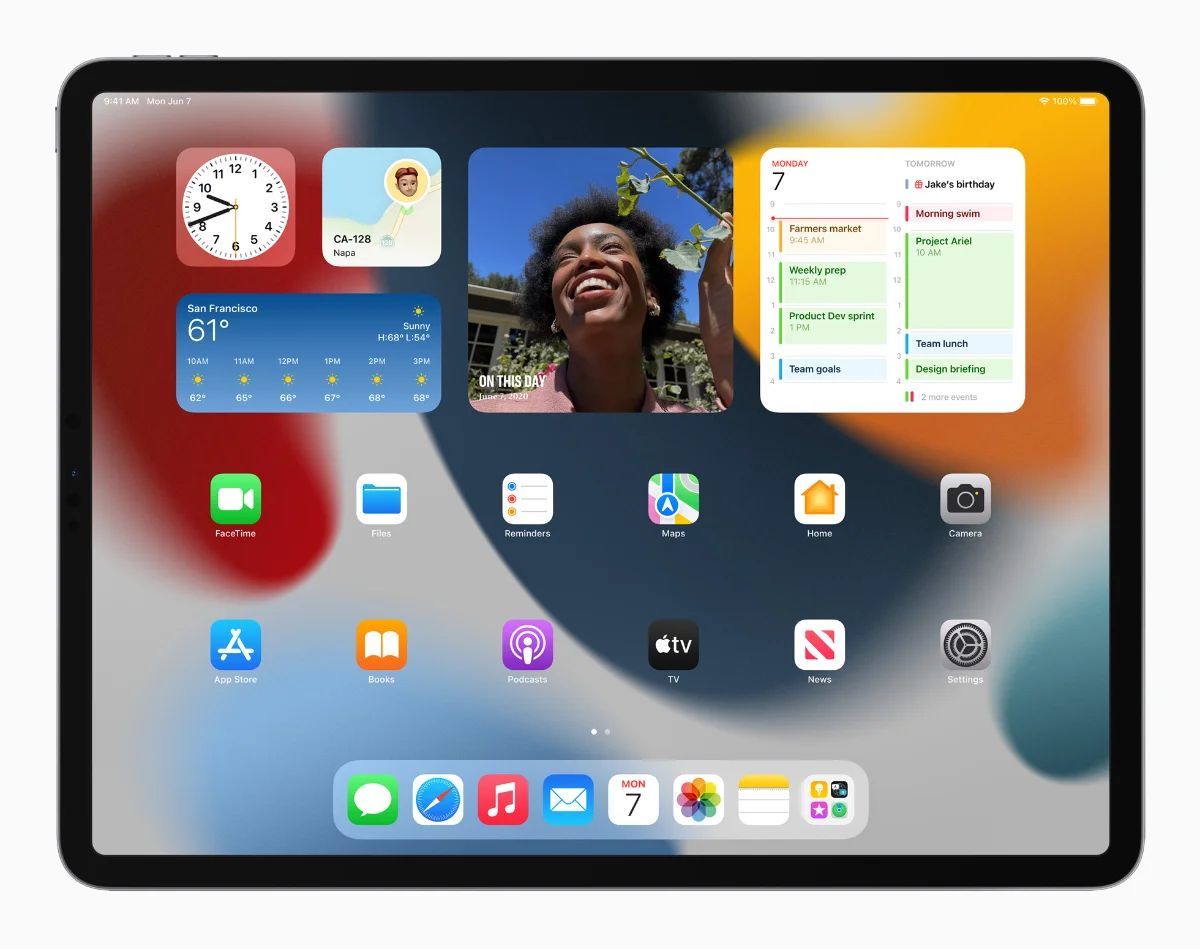 The iPad remains my personal pet peeve. Over powered hardware but crippled software that accompany it. Apple idea of the iPad as the most powerful tool to interact with your physical world, but not the most convenient tool to build your online world. I've written an article about how Apple can fix iPadOS, but as Apple being Apple, they would like to take things slow.
Online IDEs Compared
With everything going to the Internet, it will be just a matter of time before the tools to build the Internet will go the same way.
Tags:
apple events
,
wwdc
,
ecosystem
,
ipados
,
ios
,
macos
,
tvos
,
watchos
,