With the MacBook Pro updated in late October 2021, Apple has finally updated all it's mobile Macs to Apple Silicon. In Apple's line up, you have three distinct tiers to choose from: the MacBook Air, the MacBook Pro with M1 and the newly refreshed MacBook Pro. So now, the question is, which one is the right one for you?
We tested and looked at each of the laptops and laid down which is best for you. Read in the TLDR session to go straight into our conclusion and read on if you want the details like the upcoming M2 chip.
TLDR
If you don't want to read all the way down, here are our recommendations:-
MacBook Air - the best overall laptop for everyday use. The price point is very hard to beat. For just under $1,000, you will be hard pressed to find a laptop that is as silent, as light, with a darn good trackpad, and as capable as the revolutionary M1 chip. No other laptop has this kind of capabilities. If there is one complaint, it would be the single USB-C port which necessitates a dongle if you need to charge and connect things.
MacBook Pro with M1 Pro / M1 Max - the best laptop for professionals. Apple has updated the laptop and finally listened to their pro customers. The M1 Max is a powerhouse and provides superior performance (as long as you are in the ecosystem) that matches or beats heavyweights like the Nvidia RTX 3080, which by the way loses steam on battery power, which this MacBook Pro does not throttle. And if you don't need the graphic power, the M1 Pro chip is no slouch too.
MacBook Pro with M1 - If it needs to be said: don't. In the entire MacBook line up, this is the middle child. It is not as light and convenient as the MacBook Air. It's not as powerful as the MacBook Pro with the new M1 Pro chip. Performance wise, it's as powerful as the MacBook Air but does not throttle because of active cooling. If you are throttling the MacBook Air, it means that you are doing serious paid-for work that you might as well invest in something substantial like the top of the line MacBook Pro.
Line Up
MacBook Air
This laptop might have been released for over a year but it still blows my mind even when we are going into 2022. When it went out, people were skeptical because Apple shipped a laptop that does not have fans, has a retina display, so thin and light that you can put the entire laptop in a manila envelope, and yet claimed to have double its battery capacity and will outperform the fastest laptop chip out in the market. And it's going to cost under $1,000. So the MacBook Air started to be in people's hands and the results speak for themselves.
So it's the first time that the MacBook Air can basically do everything that is being thrown at and some more. Things that you would not expect to do in the MacBook Air like 4K video editing, is now possible. And that thing does not even have a fan to cool down the chip. One reason why people's minds are blown away is how good of a package that you'll get when you choose Apple. It's a premium product, but it's the best premium product with the best value. It's a reason why Apple's Mac sales went up when the M1 was launched.
Now, as we enter 2022, there's good reason to ask if the timing is right. There are numerous rumors circulating that the MacBook Air will be updated with a brand new M2 chip and a new design to follow the design language of the iMac. So we expect that the new MacBook Air will be introduced in the first quarter of 2022 or at least the early second quarter. Other than the spec bump, it will sport a new design. There are rumors to suggest that there will be a price increase on the new MacBook Air. Historically, Apple often raised the prices of new products by $100 to $200 and worked their way to decrease it after a few generations of optimization. So, our verdict is, wait for a few months if the situation is not urgent, otherwise, just go for it.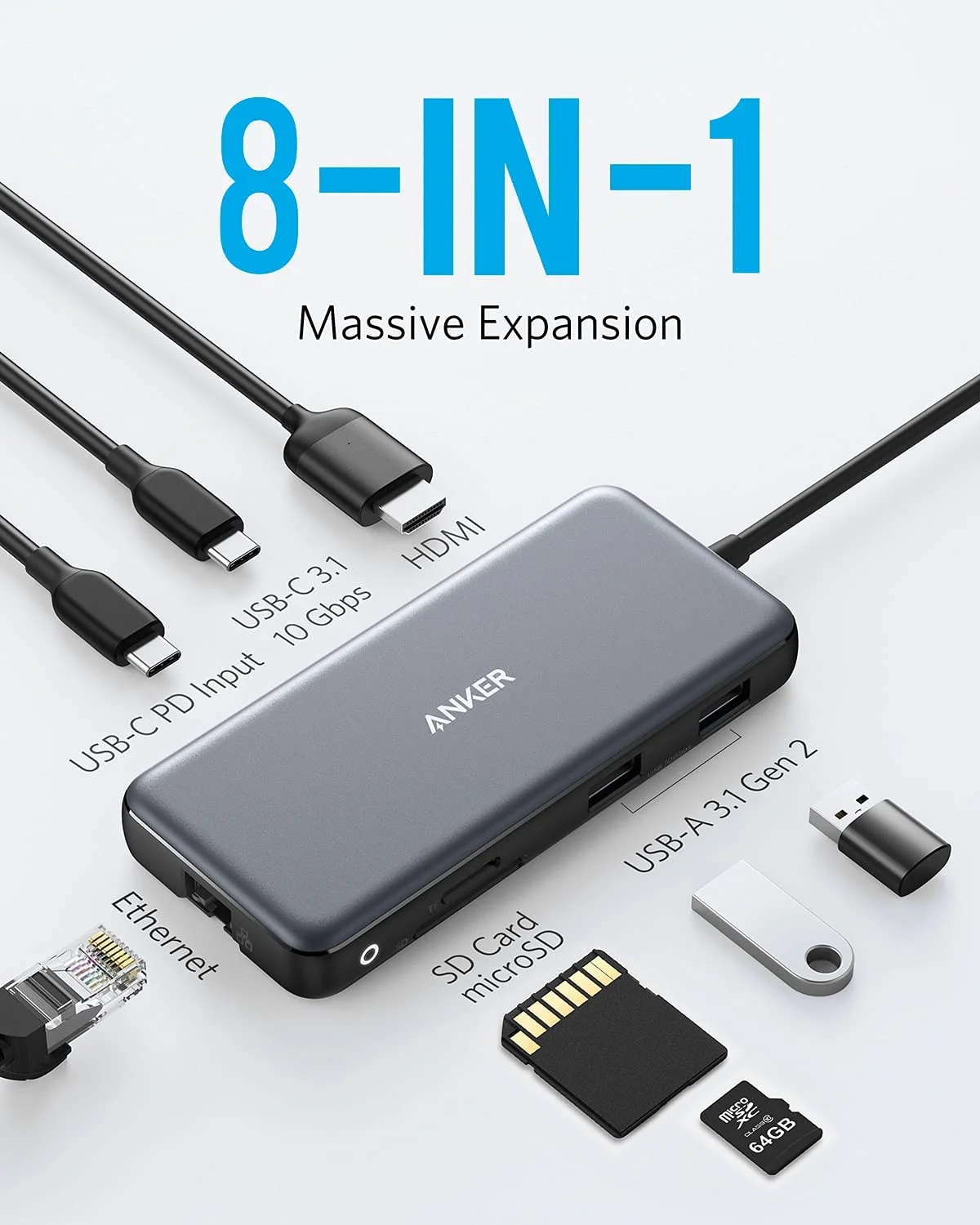 If we have to lay down a weakness of the MacBook Air, we wish it would come with more various ports. This should necessitates a USB-C dongle or a dock to expand your connectivity. We recommend getting this USB-C dongle from Anker for your use.
Anker USB-C Hub, 8-in-1 - Amazon
MacBook Pro M1
The MacBook Pro M1 was released together with the MacBook Air when they introduced the M1 chip to the world. Served as a stop-gap measure for people who need the unbridled power of the M1, but now with the advent of the refreshed MacBook Pro with the M1 Max chip, it is the literal middle child of the MacBook lineup. Performance-wise, the MacBook Pro M1 is identical with the MacBook Air counterpart. The major difference is that the MacBook Pro has active cooling so if you are running heavier tasks like video editing a big project, the laptop will not throttle down like the air cooled MacBook Air does.
Now, here's the thing about running big workloads on the MacBook Pro. In most cases if you use your laptop for reading emails, doing presentations and web surfing, you can basically get away with a MacBook Air and USB-C hub dongle combo. If you are constantly running heavy tasks on the MacBook Pro, in most likelihood, you are getting paid to do so, like a professional videographer or photographer. In order to better manage cash flow, you might want to take a work laptop with a 12-month interest-free payment plan. And, in doing so, you'll pay $125 monthly for a top-tier MacBook Pro M1 or $167 monthly for a low end MacBook Pro 14" with M1 Pro which gives you a lot more stuff and performance for the extra $40. So, basically the MacBook Pro M1 does not make sense for either the casual user or the professional. The only reason this laptop exists is to fill a $1500 gap between the light MacBook Air and the super capable MacBook Pro.
See our MacBook Pro Setup Guide to find out the best accessories to complete your MacBook Pro setup
Refreshed MacBook Pro 2021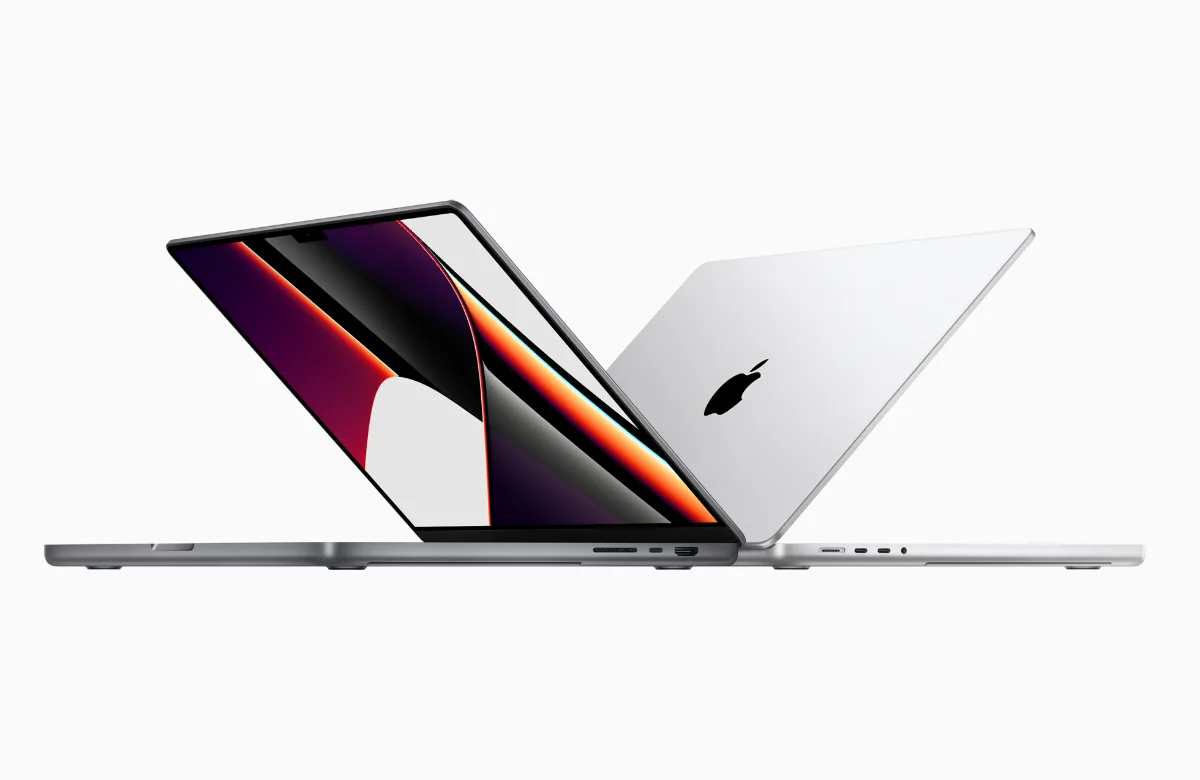 One of the most anticipated Mac launches is the refreshed MacBook Pro and boy, do Apple deliver. MagSafe: checked. HDMI port: checked. Bigger, better screen: check. Better cooling while more performance: checked. Better webcam: check. Make the best laptop speaker better: checked. And Apple actually abandoned their thin and light at any cost mantra in order to squeeze more performance and allow for better cooling in the pro laptop.
Performance-wise, the M1 Pro and M1 Max chip is competitive with Intel Core i9 11th and 12th generation chips on the compute side and Nvidia RTX 30-series on the graphic side. What separates Apple from Intel and Nvidia is the power consumption and the performance envelope when on battery power. The competition power consumption is so high that when it is on battery mode (which is the point for laptops), they have to throttle down in order to preserve the battery. When in battery mode, performance, especially on the graphic card goes down while the MacBook Pro maintains the performance envelope.
See our MacBook Pro Setup Guide to find out the best accessories to complete your MacBook Pro setup
Conclusion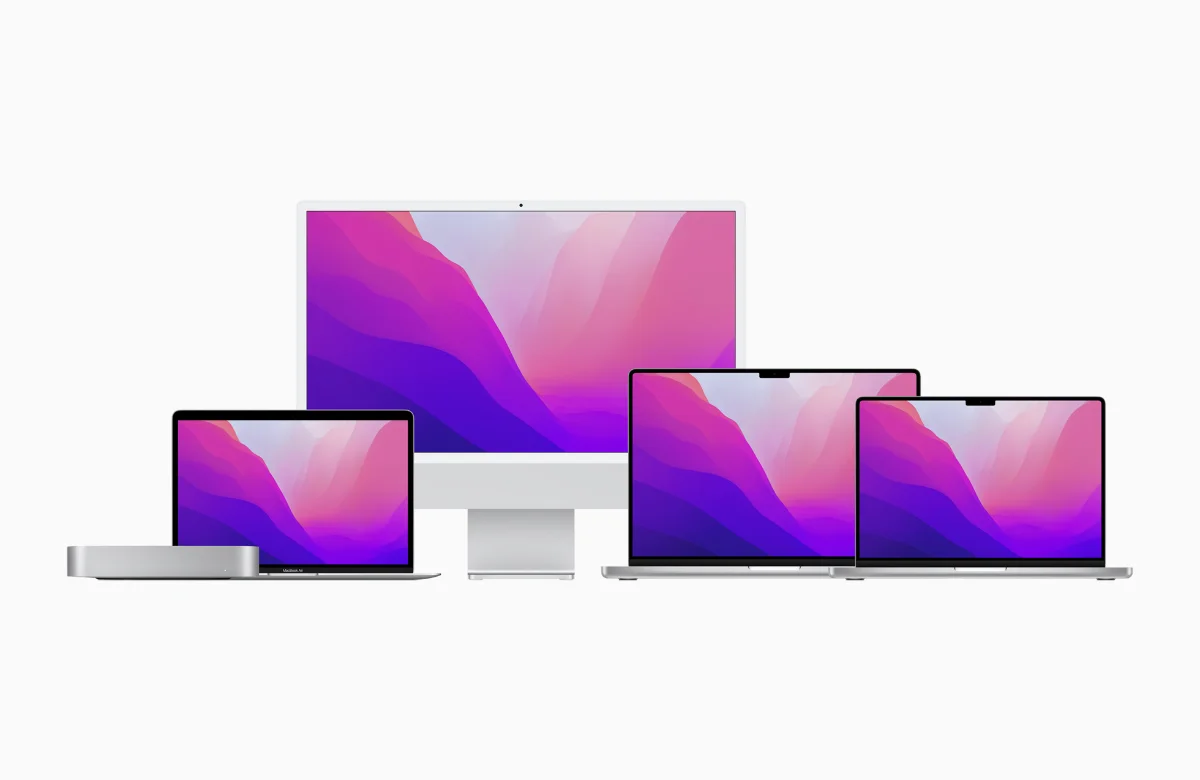 As of the end of 2021, the current MacBook lineup is the strongest one yet. Every single laptop in Apple's lineup is a champion at each price segment and if everything goes to plan, it is about to get bigger in 2022. And the competition is also getting hotter with Intel expecting to release their first 12th Generation Core i9 for mobile and Nvidia releasing their GeForce GTX 40-series graphic cards. The best thing about competition is that we the consumer will be spoilt for choice at unbelievable prices.
Hook
Support this free website by visiting my Amazon affiliate links. Any purchase you make will give me a cut without any extra cost to you
Accessories:-
Wireless earphones / headphones:-
Buyer's Guide:-
M1 Pro vs M1 Max: Is It Worth It?
To get the cheapest M1 Max in the 14-inch MacBook Pro, you will need to pay an extra $500 to upgrade the M1 Pro to M1 Max and another $400 to upgrade the RAM. Is all that extra dough worth it?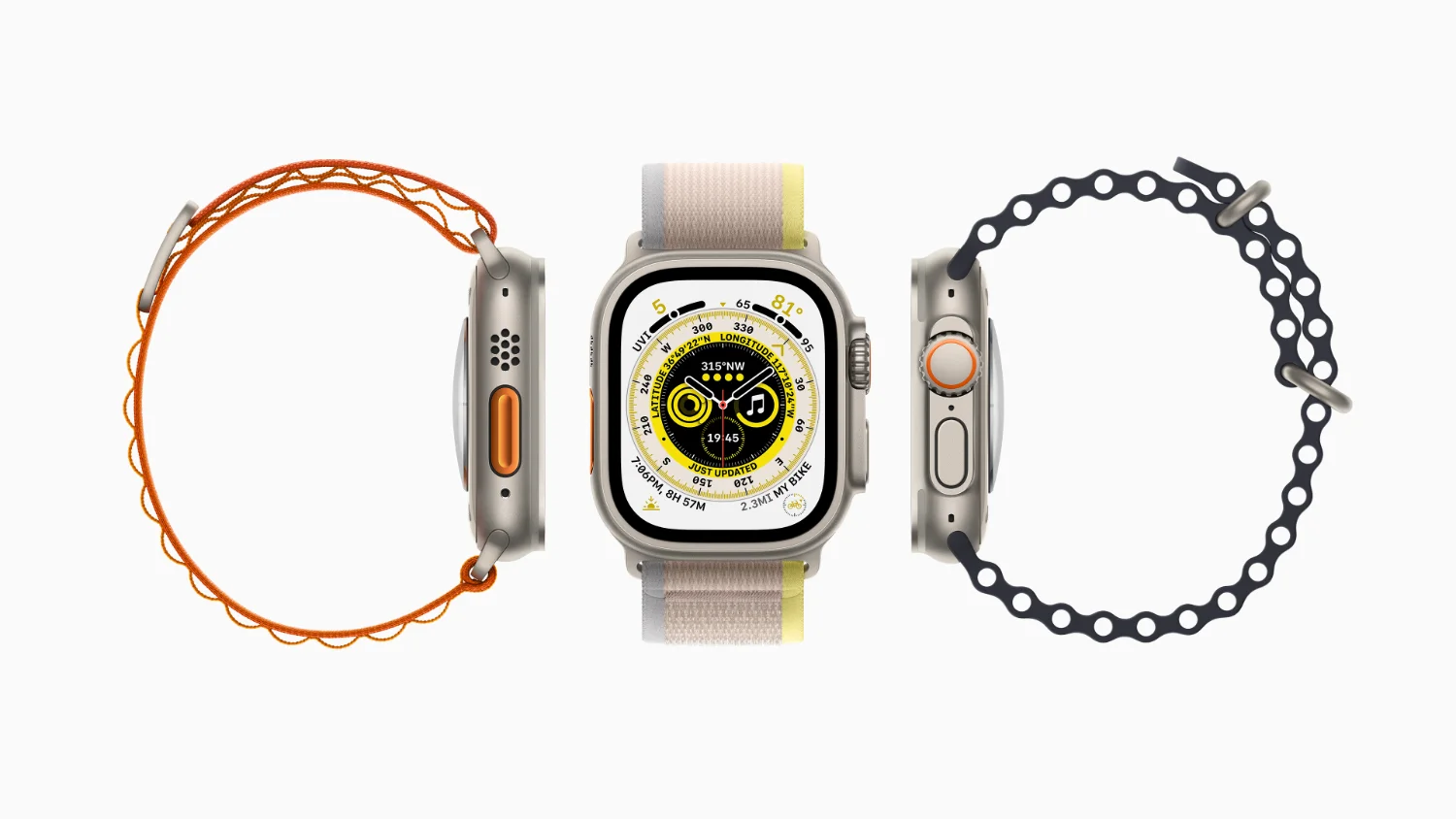 Apple Watch Ultra
Apple newest product that caters for the humans who are pushing the edge of what is possible.
Tags:
macbook air
,
macbook pro
,
m1
,
m1 max
,
m1 pro
,
comparison
,
best laptop
,