This is an interesting idea since flagship phones are now at default laptop level prices. It used to have a distinction between phones and computers, and now with capabilities and usability are closer between them, it's a legit good question. We take what once a ridiculous comparison into an investigation.
For this study, we take both the flagship iPhone, the iPhone 12 Pro Max and the default laptop, the Apple Macbook Air M1. For the iPhone we take the maxed out 12 Pro Max with 512 GB of storage which costs $1,399. For the MacBook Air, we take the one with 512 GB of storage and 8-core graphics and upgrade the RAM to 16GB, which brings us the total to $1,449, which just a $50 difference.
For the iPhone
Unlike the Macbook Air, you can literally take this handheld computer with desktop class CPU and GPU anywhere around the world. You can take it for the swim and record every facet of your life with this device. The MacBook Air has only 1 camera, but the iPhone has 4, 1 in front and 3 at the back. And the camera that is facing you, which is the worst camera in the phone, is miles better than any camera in the MacBook. You can take the best selfie with the iPhone, make it art gallery worth with this worst camera in the phone. With the best camera in the phone, the quality rivals professional equipment.
With the right equipment and gimbal, the phone can capture the best moments in your life and the worst one too. It's no exegreation that one of the best features of the iPhone is the camera system which basically replaced point-and-shoot cameras.
Unlike the Macbook Air, it has a 5G modem built in. This means with the right carrier, you can stay connected anywhere in the world. Anywhere there is civilization, you can assured that there is internet and be connected. The Wi-Fi in the MacBook Air by no means is subpar, but you are only tethered to whatever the connections that you have.
having a small screen does not mean your productivity levels is limited. the iPhone frees you being stuck with a keyboard and mouse interface. You can dictate notes using your voice. There are professional apps that can be used on the phone to create videos, edit pictures, make music, taking notes, read and write office documents, do your banking, email and much more. The small phone is no longer limited by the computing power, but by your imagination.
For the MacBook Air
Like an old friend, the keyboard, mouse and screen setup is a tried and tested way to get work done. A bigger screen means you can do multiple windows at once. You simply can't do active multitasking in iOS because the screen is too small. In macOS,it's very trivial.
Multi Touch might be latest way to do things, but having a mouse is more precise. The MacBook Air track pad is so large that you can have a stylus there for even more precise tracking.
A bigger screen allows more information to be displayed. There difference between editing video in a 6″ screen and 13″ screen is clear. You can easily see assets, multiple timeline and audio tracks and have a preview. Doing that in the phone is very possible, but after scrubbing left and right and up and down looking for things, it gets old very easy.
And being a laptop with a lot of headroom to space, The M1 chip is naturally more powerful than the A14 chip. It suppose to be a superset of the A14 with more I/O capabilities. The Macbook allows you to hook up to a 6K monitor for more potential for productivity.
macOS is more of the most capable, stable and productive operating system in the world. While technically iOS can do everything the macOS does because they are from the same tree, the iOS is intentionally crippled in order to provide more stability and fit inside a phone. Many of the capabilities are simply neutered because it does not fit in the phones purpose. For example, A14 chip rivals Intel mid-range to high-end chip, and yet, there is no capabilities for it to become a laptop replacement as seen with concepts from competitors.
In terms of portability, the Mac Book Air is certainly not pocket able, but it is so light that sometimes you will forget that this fully capable laptop is inside your bag. At 1.3kg, it's easy to carry around with your hand or in your bag. Of course, compared to a phone it's huge, but compared to your capabilities, it is a good trade off.
Conclusion
The iPhone and the MacBook Air has different capabilities, but some of it do overlap and the overlaps getting bigger and bigger every year. To know which is the best one for your is dependent on which needs that matters to you: maximum productivity of maximum portability.
compared
Features
iPhone 12 Pro Max
MacBook Air
General
CPU
A14 Bionic
M1
RAM (GB)
6
8 or 16
Storage (GB)
128, 256, or 256
256, 512, 1024 or 2048
Graphic Cores
4
7 or 8
Compute Cores
6 (2 performance, 4 efficiency)
8 (4 performance, 4 efficiency)
Display
Size (inches)
6.7
13.3
Resolution (pixels)
2778 x 1284
2560 x 1600
Color Gamut
P3
P3
True Tone
Yes
Yes
HDR
Yes
No
Max Brightness
800
400
Max Brightness (HDR)
1200
-
I/O
Ports
1 Lighting
2 USB-C (USB/TB4)
Bluetooth
5.0
5.0
Wi-Fi
6
6
Cellular
5G, mmWave in some models
-
Headphone jack?
-
Yes
Authentication?
Face ID
Touch ID
Keyboard
On-screen
91 physical keyboard w/ backlighting
Pointing device
MultiTouch screen
Trackpad
Camera System
Front Max Capture
4K
720p
Rear System
3 lens + LiDAR
-
Computational photography
Yes
No*
Dimensions, Weight and Materials
Height (mm)
160.8
212.4
Width (mm)
78.1
304.1
Depth (mm)
7.4
4.1 - 4.6
Weight (g)
228
1290
Finishing
Stainless Steel + Glass
Aluminum
Plug
Help grow this website and my family by visiting the affiliate links below:-
Devices:-
Rigs:-
iPad Mini vs iPhone Pro Max
The Apple superphone versus entry level iPad. Prices is almost the same and the size is not that far off. Which one is the right one for you?
Is iPhone 6s Relevant in 2021?
iPhone 6s is the oldest iPhone still supported by Apple and sold by carriers in 2021, but it is worth it or is there a better value proposition in the line up?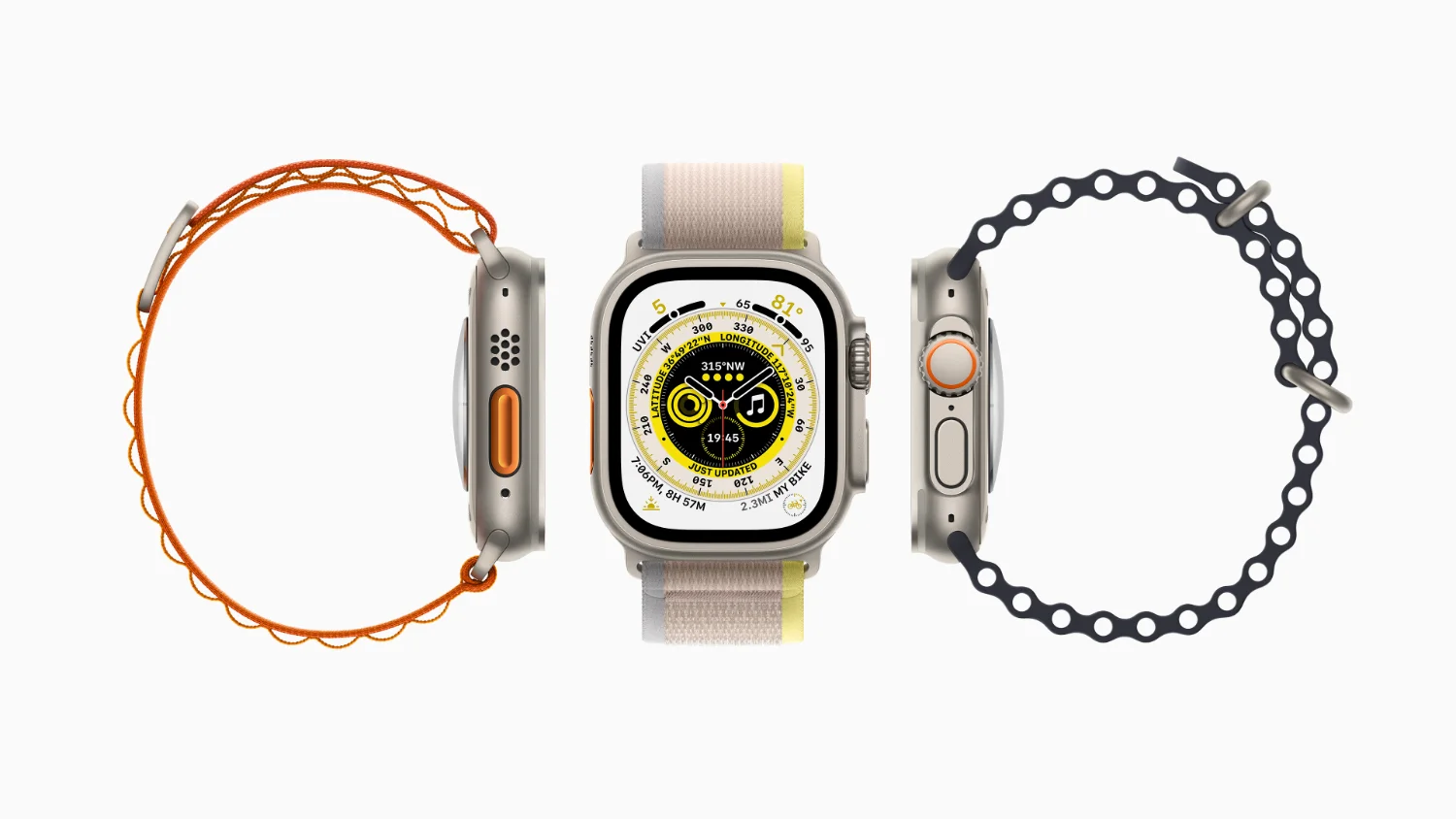 Apple Watch Ultra
Apple newest product that caters for the humans who are pushing the edge of what is possible.
Tags:
iphone
,
macbook-air
,
comparisons
,