Table of Contents
With much fanfare, Apple unveiled a new Mac at Apple's March "Peek Performance" event: the all-new Mac Studio. As everyone would know, the potential specs are quite impressive: a brand new Apple Silicon called M1 Ultra which essentially stitches two M1 Max and act as a single die with double of everything, up to 128 GB memory support, 8 TB storage, 10 Gigabit ethernet as standard, up to 6 Thunderbolt 4 ports which means each port has a bandwidth of 40 gigabit per second, and a HDMI 2.0 port which support up to 4K60 video. What is more intriguing is it occupies the exact same footprint as the Mac Mini but significantly taller. So the theory goes, anywhere that the Mac Mini goes, the Mac Studio can also go. The Mac Studio also fills the gap in the desktop Macs: users who wanted more from their Mac Mini but were unable or unwilling to purchase the expensive but versatile Mac Pro.
The great thing about Mac Studio is what makes Mac Mini great: modularity. While most people idea of modularity means that you can switch out components inside the Mac Studio, what Apple means by modularity is that it has enough ports, bandwidth and processing power to switch out external modules be it a high resolution monitors, external network card, music or video equipments, cameras and many other things.
As we explore the many ways you can set up your Mac Studio, we set different levels of budget to suit your needs and also provide a path to upgrade. The lower end starts at $500, medium end starts around $1000 and with a high end budget, you are able to splurge from $2000 and more.
Disclaimer: every link to the product list goes to my Amazon Affiliate. Prices are accurate at press time. Confirm the price by going to the link. I will get a cut from each transaction without any extra cost to you. Happy shopping!!
Official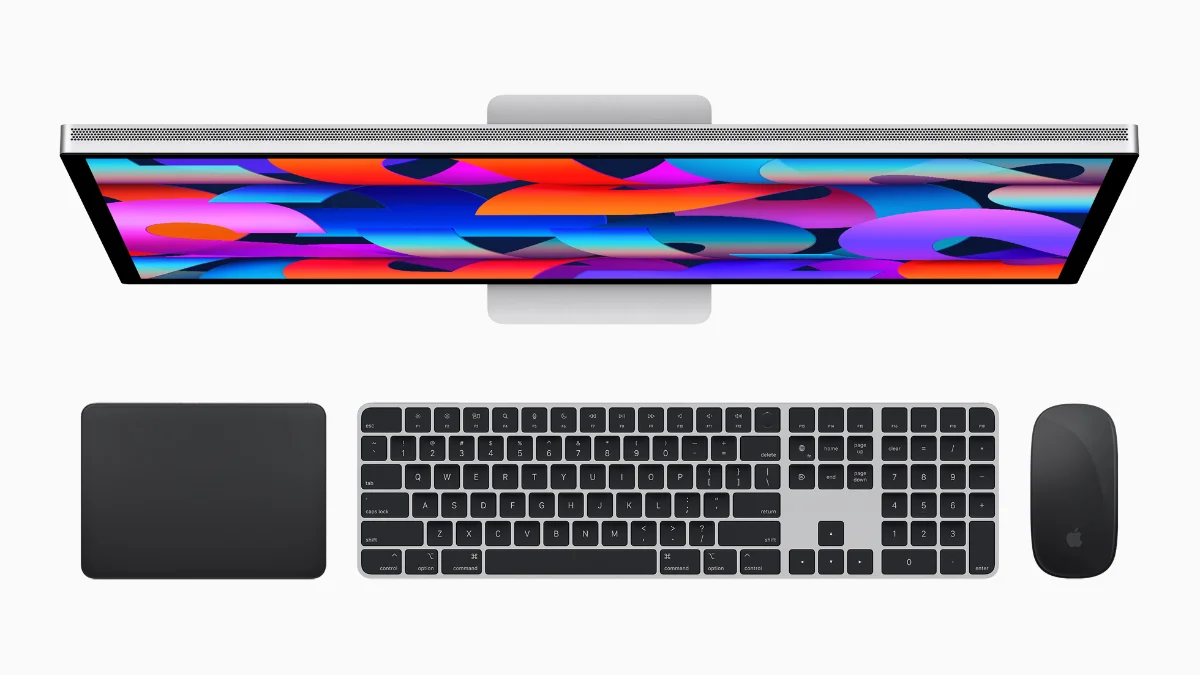 Like the Mac Mini, Apple expects you to bring your own Keyboard, Mouse and Display to use the Mac Studio. But if you do not have any of the items, do not worry as Apple got you covered with their own official products. As the products go, they are on the premium side on both quality and price, but based on usability, 3rd party solutions provide a better deal for your dollar. The new trends in Apple peripherals is that they provide ecosystem benefits that you would not find in 3rd party vendors like TouchID, Spatial Audio and Center Stage. Such ecosystem benefits are something worth considering if you are looking for 3rd party products.
Read the review of the Apple Studio Display here
General Purpose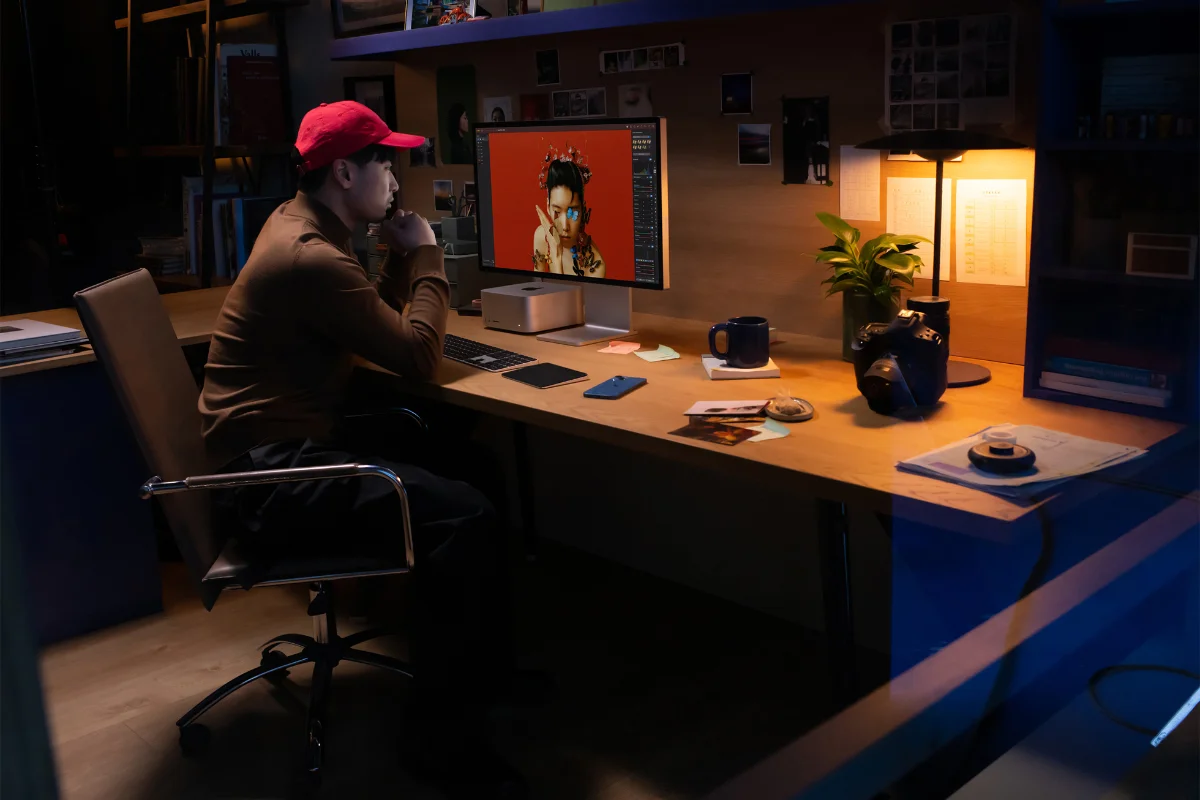 The general purpose setup is what most Mac Studio users will be in. A machine that is basically a jack of all trade. Good enough to be used in any situation but do not have the modifications to take it to the next level. The people in this setup are the people who are doing normal office things at home: reading email, having conference calls, listening to music, working on the report and presentation, developing software and playing the occasional game from Apple Arcade. The nicer general purpose setup means you have the nicer peripherals, but generally, it works the same way.
Stock Trading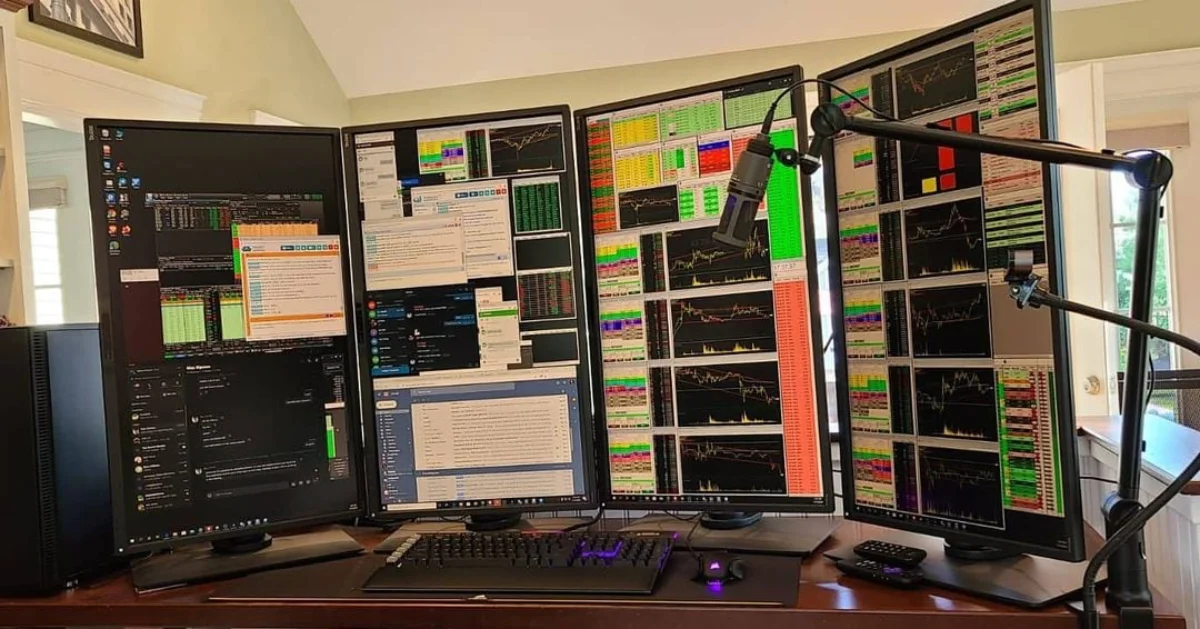 The stock trader, especially the one who trades daily, needs a specialized setup to stay one step ahead of the crowd. The person would need a few monitors so the person can see where the wind blows. As the proverbs would go, "When did Noah build the Ark? … Before the rain" Unlike Noah, most traders does not have a line to God to tell them which stocks will go up, so the trader would need to see a bird's eye view of the market and act accordingly. Luckily for the trader, the Mac Studio can support up to 5 displays at once. Four of the displays can be the massive 32-inch 6K Pro Display XDR which means almost 70 million pixels is being pushed 60 times a second.
Streamer / Podcast / Work From Home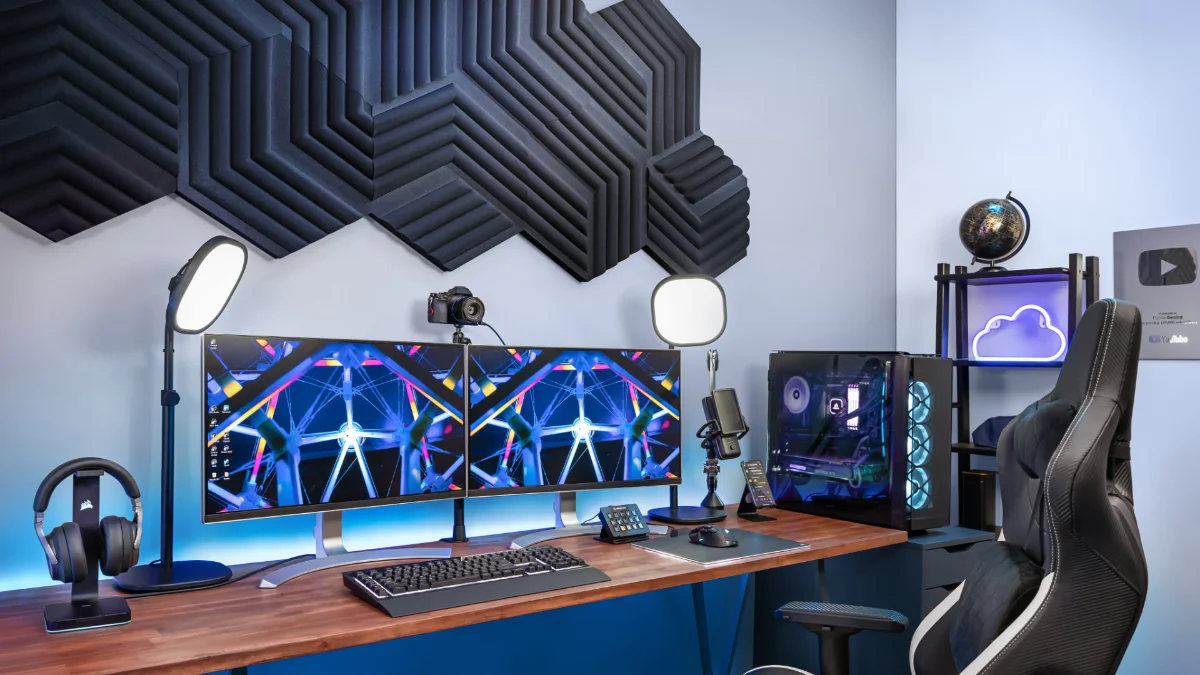 In many ways, the streamer is a multidisciplinary setup. The streamer might be playing a game or doing something worth watching. Other times the streamer might do a live recording of a podcast. The same setup can be used to make high quality video calls since the pandemic proved that people can actually work from home.
So the streamer setup would entail a high quality machine, which the Mac Pro covers, plus camera, audio and lighting equipment to capture the live event clearly. Some additional background lighting would help a better background.
Gaming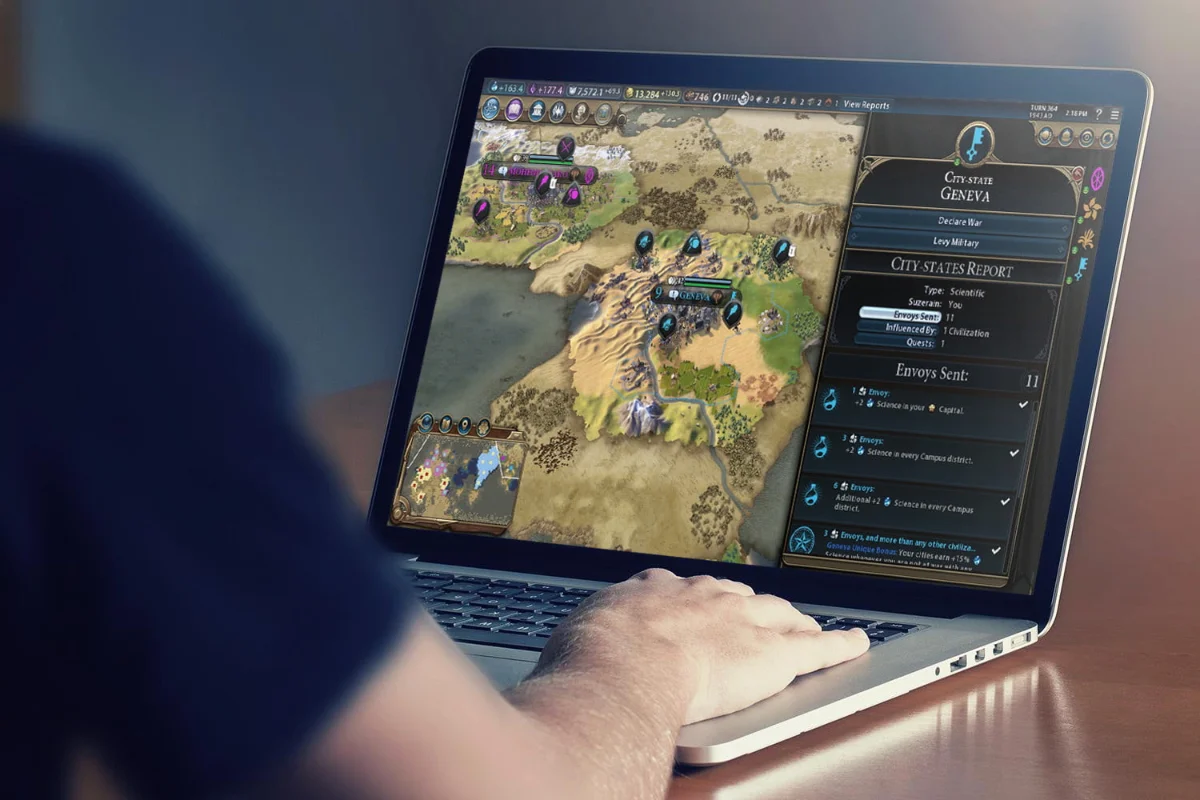 Although Apple's M1 Ultra chip can rival the Intel i9-12900K and Nvidia RTX 3090 combo, the Mac Studio sadly is not made for gaming. One part of the problem can be blamed on Apple's insistence of building the display drive and using their own Metal API for doing 3D graphic renders. Then there is also a Catch-22 situation: There is not many AAA games on the Mac because there's not much gamers, and there is not much gamers on the Mac because there is not many AAA games.
This is not to say Apple is not serious about games. Despite the reputation of not a gaming platform, Apple is one of the largest gaming companies in the world thanks to mobile and tablet gaming. Remember that Apple takes a 30% cut on any transactions in their iOS and iPad platform and for the trend of "pay-to-win", the transactions are significant.
Now the question comes if the Mac Studio supports principals that one associates with gaming. The Mac Studio has Thunderbolt 4 ports, which implements DisplayPort 2.0 protocol to carry the video signal. So as theory goes that it is able to support up to a 8K monitor or a 2K monitor at a higher refresh rate. Macs does not support Nvidia's G-sync but it does support Adaptive Sync which varies the refresh rate of the monitor based on content.
Music Production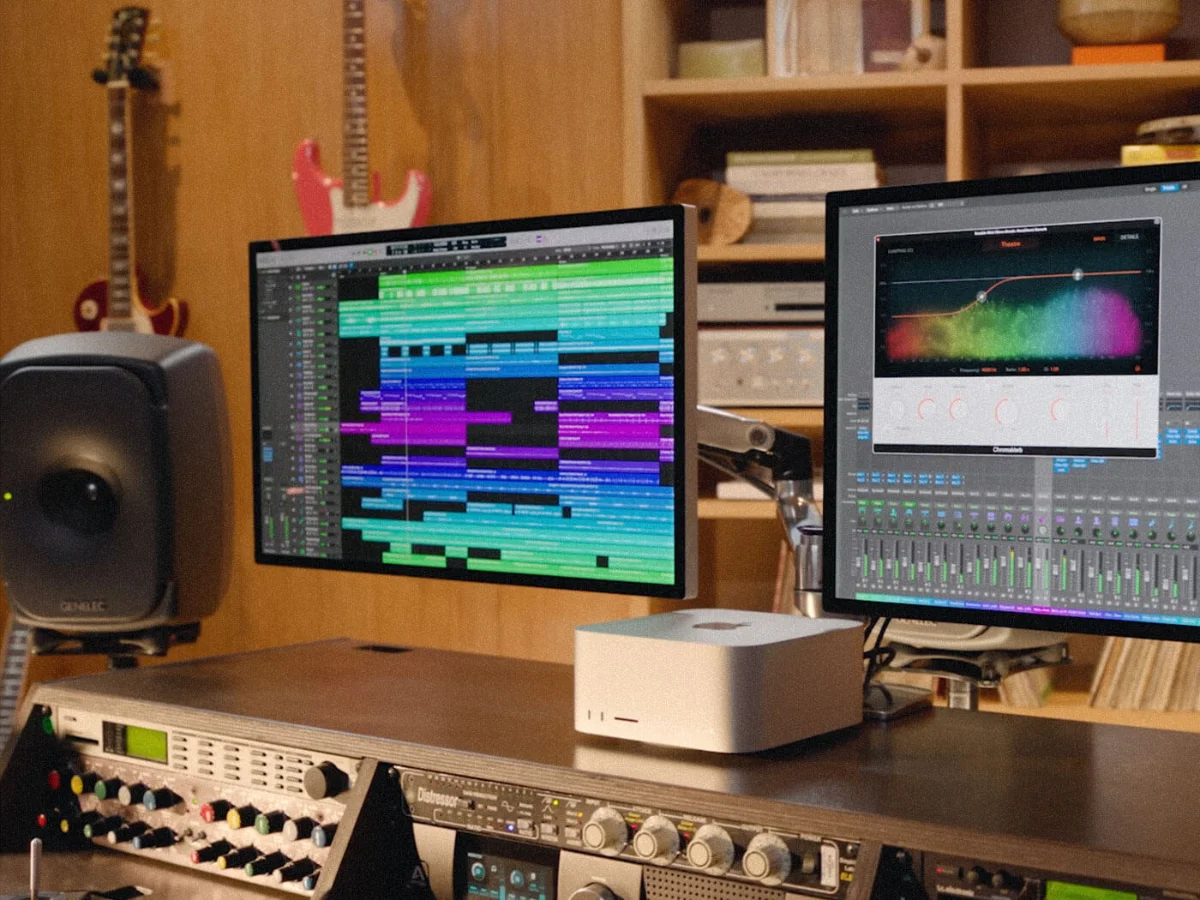 Music production is one area where the Apple Silicon shines. When the OG M1 was released, many were preplex that you can actually run over a thousand plug-ins or sequence an entire orchestra in Logic Pro, in the past would require multiple Mac Pros on rack to do so. Granted, there's a laundry list of popular plug-ins that run slower as they are translated from Rosetta 2, but native plug-ins go, it's a blast.
Video / Photo Editing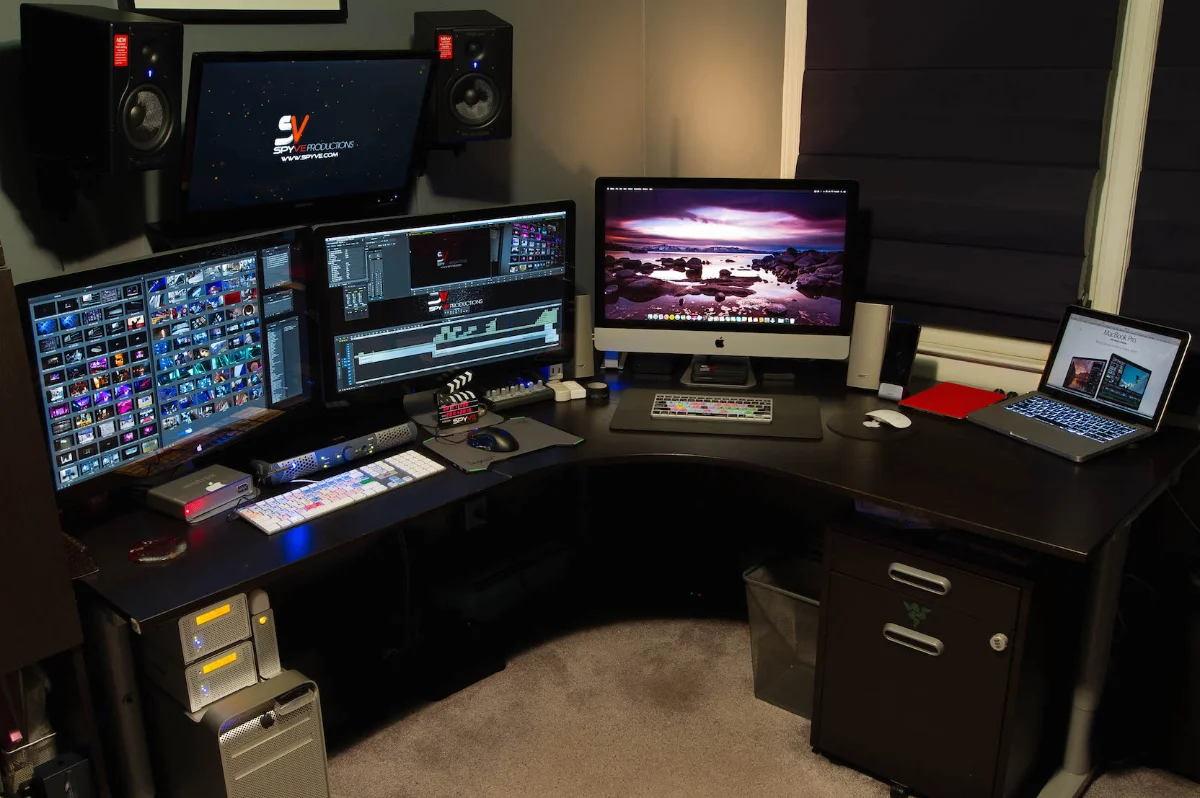 The top use case of Mac Studio is video editing. Apple has a popular video editing software called Final Cut Pro and many other professional editing software like Adobe Premiere Pro and Davinci Resolve are built for Macs. Apple also built the entire workflow around video editing and effects like Motion and Compressor. With Media Engines in the M1 Ultra which can handle up to 18 simultaneous 8K ProRes 442 streams further hit this point that the Mac Studio is aimed for video editing.
A typical setup will consist of multiple displays to sort the assets, doing the editing itself and maybe an external reference monitor to ensure the colors go out nice. A DAC controller with monitors on isolation pads would be a necessity. With streams of data going in from the storage and then processed because of color correction, and special effects and the data finally going out to be displayed correctly, all this require tremendous processing capacity and thankfully, the Mac Studio M1 Ultra is there to provide it.
Home Server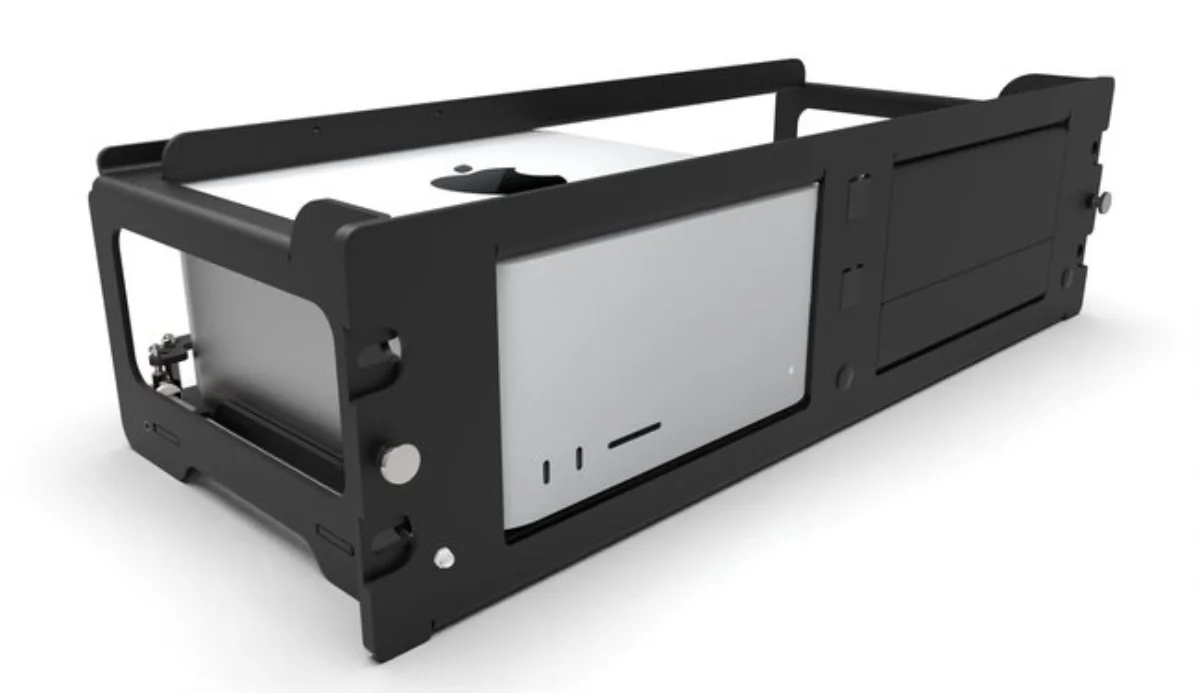 A Mac is not the first choice as a home server, but do note that there is a multi-trillion dollar company that is running macOS as the basis of their IT infrastructure: Apple. Yes, the Mac Studio is overpowered to be running as a HTPC or a file server, but you can make a Mac Studio as an off-site render farm for Final Cut Pro using Compressor. Furthermore, Mac Pro is often used as part of a live musician setup is one of the reasons why Apple sell a rack mount version.
Furthermore, if you are a shop which exclusively runs Macs, you can pay an extra $20 to get the server version of the latest macOS which provides additional services like identity and profile management. There are many Linux tools that are ported to macOS so you can run the Mac Studio as a database or web server for example.
We wrote a comprehensive guide to build a home network here
Conclusion
Mac Studio, having a small footprint and quite a powerful processor is an ideal desktop computer that you can customize your setup. Port standardization is also a nice feature where almost everything can be transferred via USB-C and ThunderBolt. The great thing about having modularity is the ability to customize your setup based on your taste and needs. So each setup can be as unique as you.
Plug
Support this free website by visiting my Amazon affiliate links. Any purchase you make will give me a cut without any extra cost to you
Accessories:-
Wireless earphones / headphones:-
Buyer's Guide:-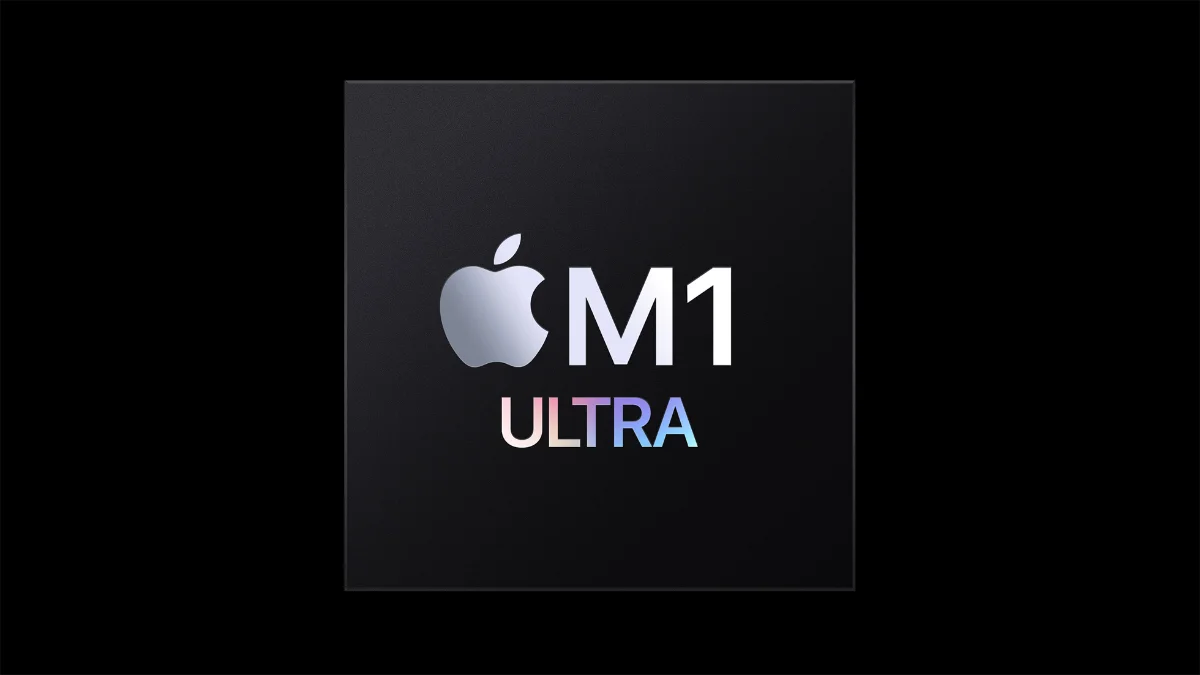 Apple March 2022 Event Recap
In the Apple spring event, Apple made small updates on a tried and tested lineup while shaking up the Mac completely. We analyze what went down at Peek Performance event and what it means for Apple, Mac and you.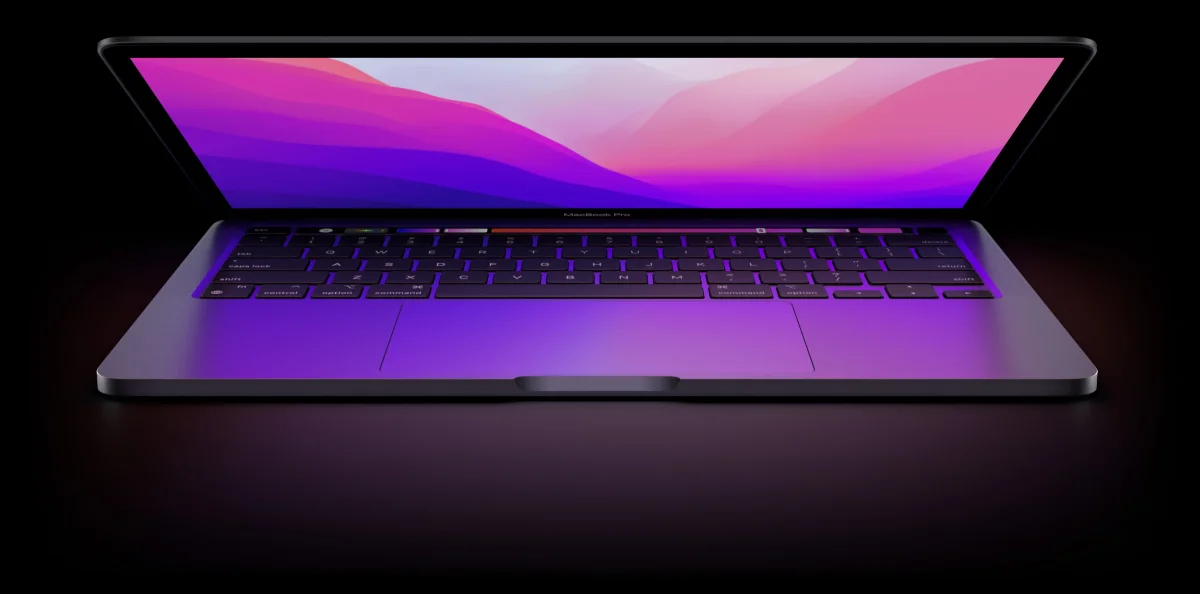 Should You Get the Macbook Pro M2?
When Apple updated their consumer SOC to the M2, they introduce the chip with their two best-selling Macs: the MacBook Air and the MacBook Pro. However, other than the M2, the MacBook Pro does not get any refresh at all. Why Apple is still selling the MacBook Pro M2?
Tags:
setup guide
,
guide
,
mac studio
,