Table of Contents
After months of speculation, Apple finally updated the Mac Studio during WWDC '23 and thus, unveiled the new M2 Ultra chip. With the Mac Pro sporting the M2 Ultra chip, it completes the transition from Intel to its own Apple Silicon.
Now we have the entire desktop line-up, which gives the most value for your money? The basic Mac Mini? The Mac Mini with the M2 Pro? Is the M2 Ultra overkill for power users? These questions will be answered in our investigation.
Mac Studio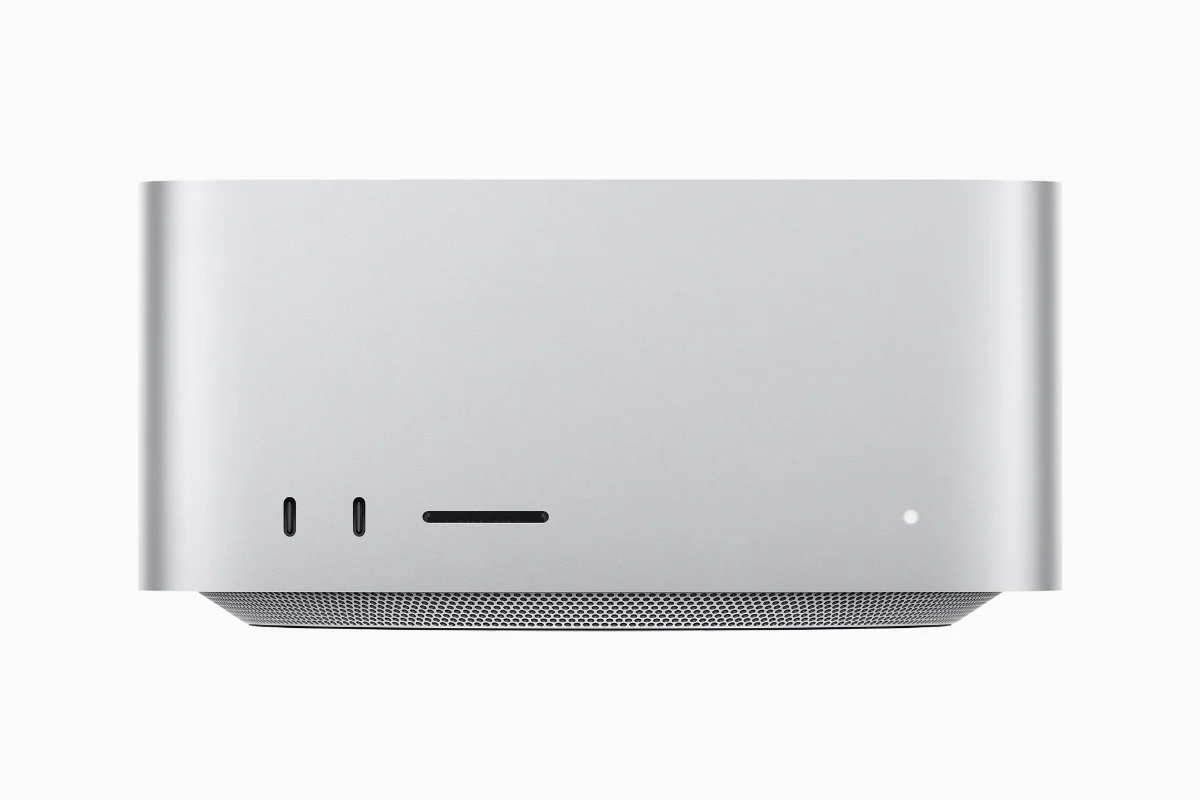 Mac Studio is the top-of-the-line Mac desktop featuring the two most powerful chips in Apple's lineup: the M2 Max and the M2 Ultra. The M2 Ultra is Apple's way of boosting performance by welding two M2 Max chips together using a silicon bridge called UltraFusion thus making it look like a single huge chip. The result is you have a Mac that has 24 CPU cores, up to 76 GPU cores, 32 Neural Cores, 192 GB memory support, and up to 8TB of internal storage. You can connect six Pro Display XDR to the M2 Ultra Mac Studio, which is something that a lot of PCs can't do.
The M2 Max chip is no slouch either. Even in a $1,999 base configuration, you'll get an M2 chip with 32GB of memory (supports up to 92GB), a 12-core CPU, a 30-core GPU (supports up to 38), 512GB of storage (supports up to 8TB) which means, the "base" Mac Studio is a pretty solid computer right out of the box. Furthermore, the base Mac Studio is more performant than the mid-tier M1 Max Mac Studio.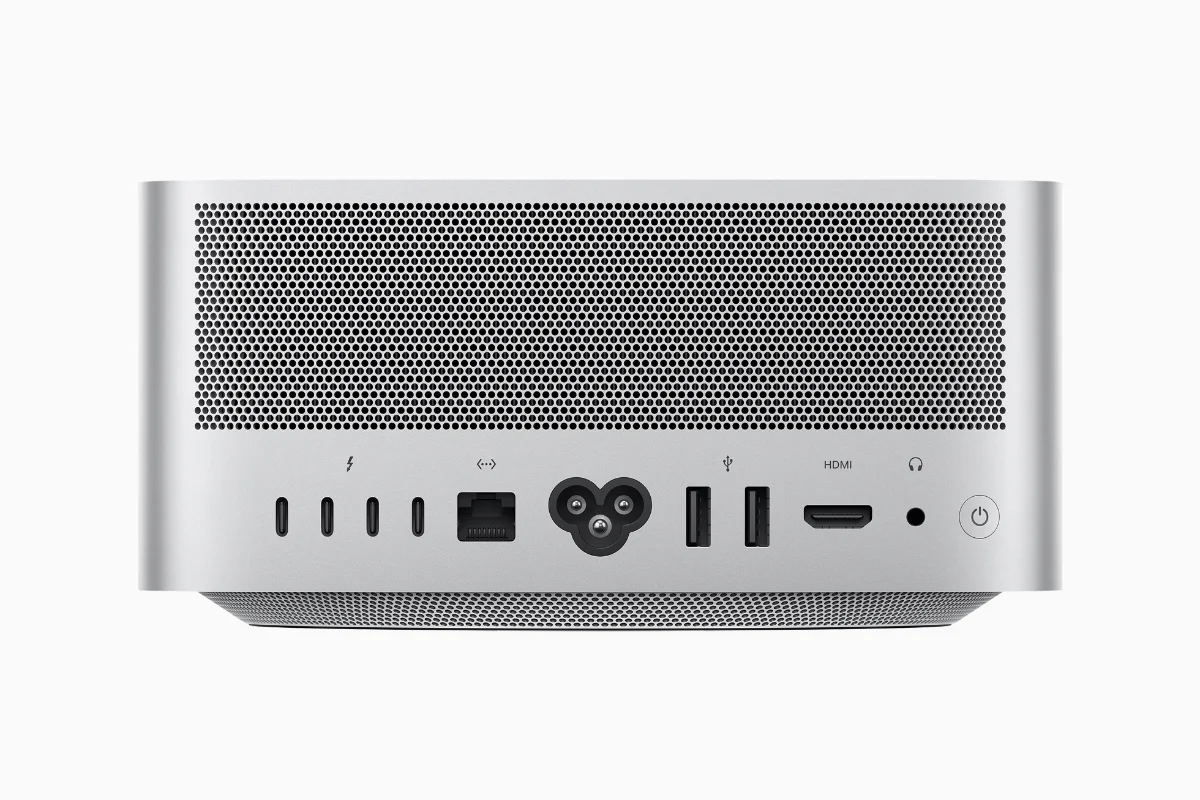 Compared to the Mac Mini, the Mac Studio has better thermals, which means that it could run heavy loads longer before it thermally throttles (if that actually comes). There's also more headroom for performance since the bar is quite high, although you have to set the performance bar on the day you bought the unit.
The M2 Ultra can support upto SIX Pro Display XDR
The Mac Studio has more ports than the Mac Mini if connectivity is your concern. Unlike the Mac Mini, the Mac Studio has 2x USB-C ports up in front (which are Thunderbolt 4 on the M2 Ultra) plus an SD slot.
Mac Mini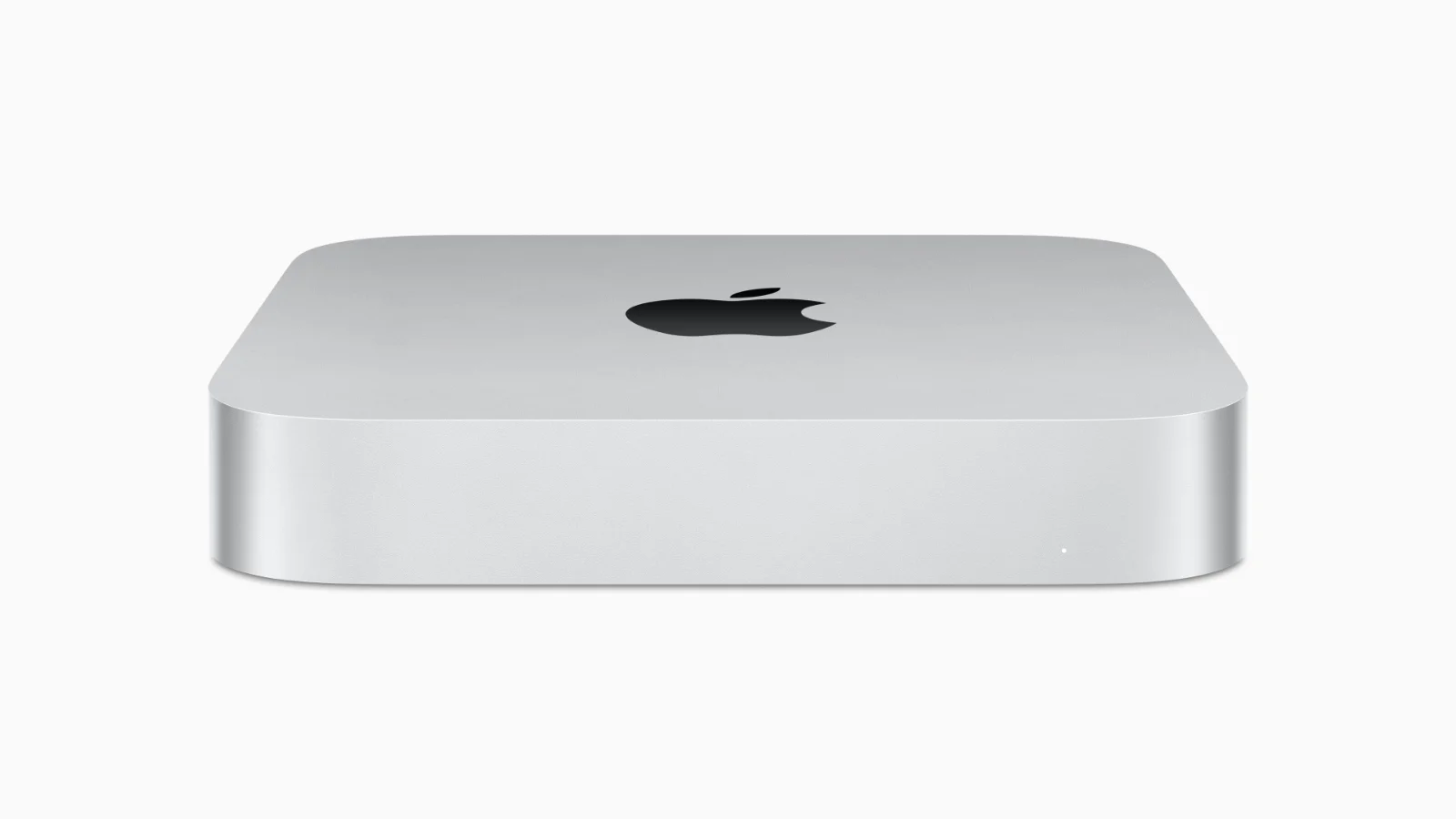 The Mac Mini is Apple's most basic unit of computing. And not to say that you'll get little out of your $600. When Apple unleash the M1 Mac Mini, minds were blown by how good it was. It was even beating the top-of-the-line Intel at that time which cause Intel to panic and reset their priorities.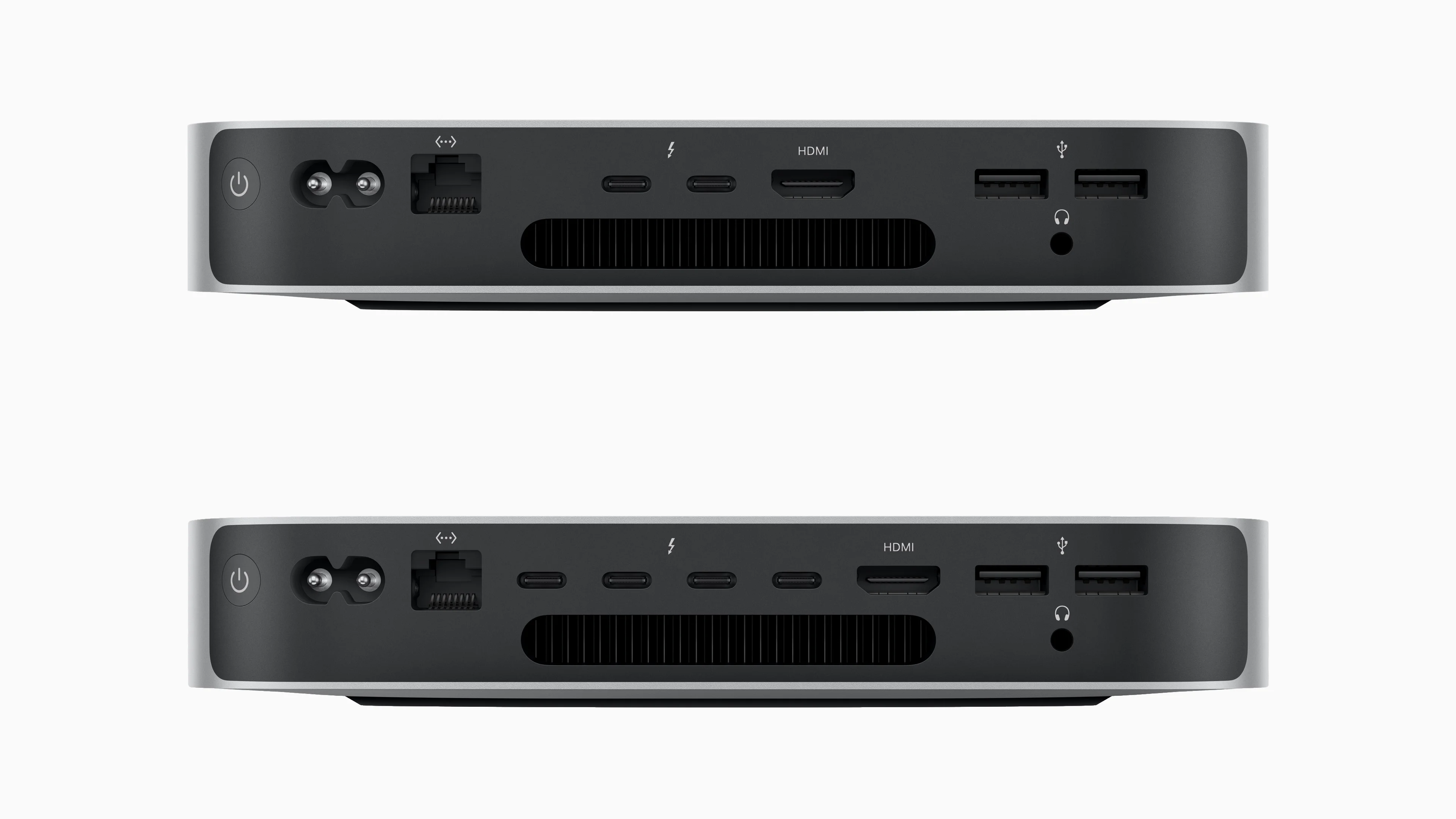 The M2 chip, the most basic chip, is the lesson learned from the first generation of Apple Silicon. Improvements other than an increased performance by bumping the clock speed are that it now has a media engine to handle video/audio codecs, a higher memory support limit (24GB), and higher memory bandwidth.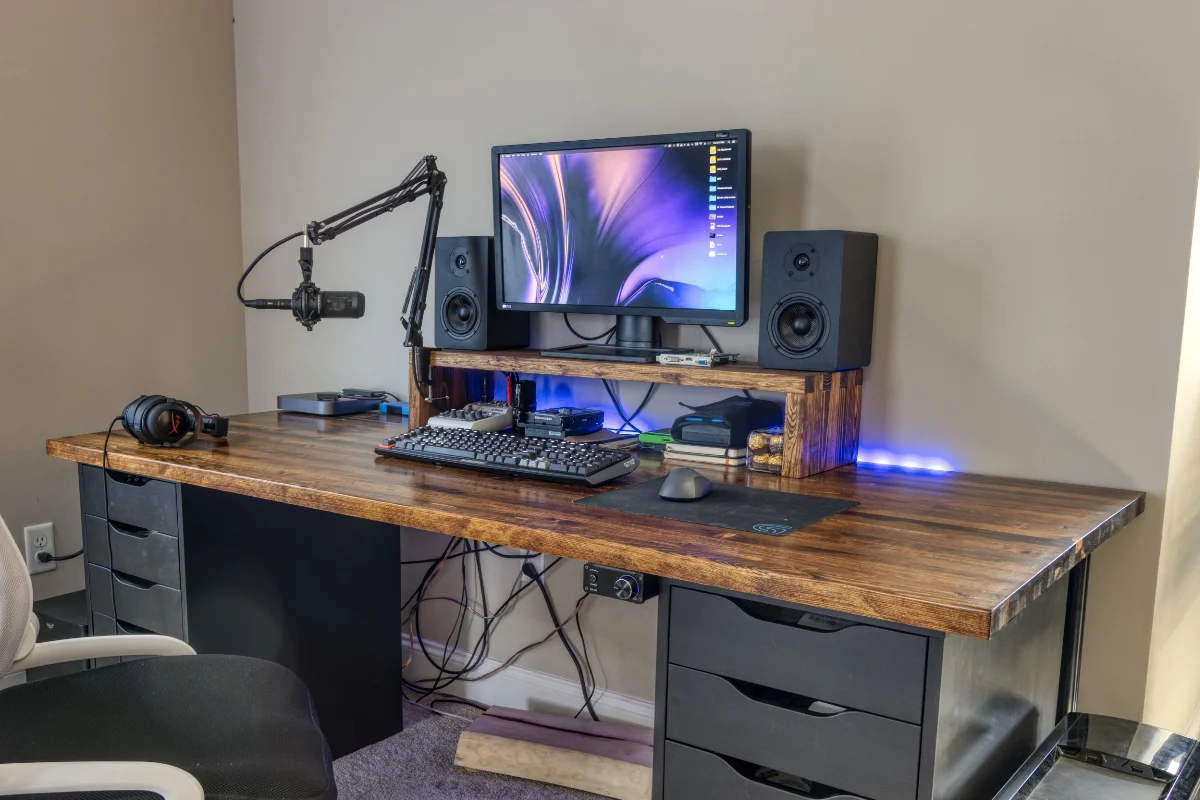 For more performance, there's the M2 Pro Mac Mini which starts at $1,299 with even higher limits: up to 32GB of memory, 8TB of storage, and 19 GPU cores. For people who don't need heavyweight graphics like programmers, the M2 Pro is perfect.
Recomendation
To find out which one is the right for you is to check your workflow. From there, you can derive your requirements and build the Mac which has the best bang for your buck.
If your work is mostly …
… office productivity work. M2 Mac Mini. If you are mostly doing emails, presentations, taking calls, and other office things, you can most likely get away with using the M2 Mac Mini, even in the base configuration. If you do want to upgrade, do spend money to get more storage, than memory.

… light video editing. M2 Mac Mini: When I say light video editing, I'm talking about making videos from iMovie and having videos from your iPhone and such. This would be enough.

… creating computer programs/web pages that are not graphic intensive. M2 Pro Mac Mini: The M2 Pro is "pro" enough if you have higher demands in computing like building new programs (that are not graphic intensive), light FCP work and maybe doing some photo editing work. Logic Pro users will find the good balance of the M2 Pro as being capable but not expensive.

… heavy video editing. M2 Max Mac Studio: If you doing a lot of graphic-intensive programs like playing games or video editing with multiple 4K/8K streams, then having the M2 Max is the right choice because it has the graphic heavy lift. Yes, Mac is not something that people use for gaming, but with the translation software they introduced in WWDC '23, it could change.

… big datasets, very heavy video editing. Graphical intensive apps. M2 Ultra Mac Pro You are the special guy who needs over 20 8K ProRes streams. Or who are in a monitoring facility that requires around 5-6 6K Pro Display XDR to be connected in a single machine. Your dataset which to create a car crash simulation runs in the hundreds of GB. Or, you are trying to make a 3D model of a site based on the hundreds of pictures you take there. The right Mac is the M2 Ultra Mac Studio.
Conclusion
Both the Mac Mini and Mac Studio brings good value proposition in their base configurations. You basically get what you paid for. However, with today's advancement in chip manufacturing, ports, and file format standardization, there's a lot of value you can actually get from even the base Mac Mini.
So, if you want to test the waters in a Mac or want a decent HTPC setup, the Mac Mini is a very good $600 investment. But if you are a serious person who spends a lot of time working on the computer, then the M2 Pro Mac Mini or M2 Max is a very good option. The people who need an M2 Ultra, you know who you are.
Plug
Support this free website by visiting my Amazon affiliate links. Any purchase you make will give me a cut without any extra cost to you
Other Ecosystem Items
Apple 2022 Product Roadmap
2021 went by very fast for most of us, and as the year going into the end game, we take a look behind and see what's in front of us.
Mac Studio 2023 vs Macbook Pro 2023
Clashes of the Titans. Which is the right one for you, the ultimate laptop vs the ultimate desktop? They have two converging price points: $1,999 and $3,999
Online IDEs Compared
With everything going to the Internet, it will be just a matter of time before the tools to build the Internet will go the same way.
Tags:
apple
,
mac
,
mac studio
,
mac mini
,
m2
,
m2 pro
,
m2 max
,
m2 ultra
,