Table of Contents
September is a very busy month for the tech communicy. This is the time where every major tech company will announce and release new product to be shipped globally before Christmas shopping season begins. Except for 2020 because of COVID-19, Apple has announced the new iPhone for the past 10 years. It is expect 2021 Apple will continue on this tradition.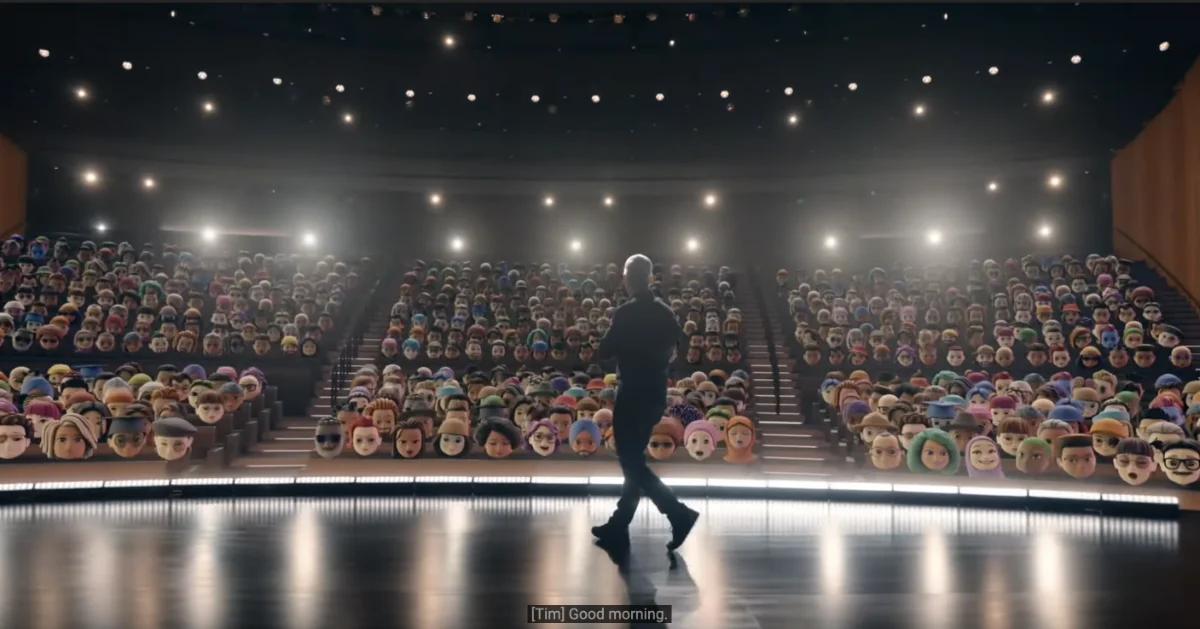 So as the launch date approaches, social media is a buzz with rumors about the next iPhone. What will it look like? What new features they will bring? What colors will it come in? Here's a collection of rumors that we found out on the internet for you to enjoy.
Name
Now, it will be no suprise that the next iPhone will be iPhone 13. But 13 is a significant number for the superstitious, which brings bad luck. However, Apple has been using 13 in their product line for decades, like the iOS 13, iPadOS 13, macOS 10.13, the A13 Bionic chip and so on. So it's not surprising that the next iPhone will be iPhone 13, although there are some rumors that Apple might change their nomenclature to iPhone 2021 instead.
Previously Apple put 's' designation between major updates such as the 4s, 5s, 6s and Xs. Apple has discontinued the practice as there's a significant changes made each year that Apple wants to market it as a new phone instead of an upgrade over last year.
Design
Unlike the competition, Apple does not do massive design changes to their phone. Since day 1, It's essentially a slab, with a large display, volume buttons on the side, a silent switch and a screen on/off switch.
Through out 14 years as a product, Apple only has gone 3.5 major design changes: There's the original iPhone, then the squarish iPhone 4, then the smooth-out iPhone 6, the FaceID iPhone X (which the rest has pretty much the same design as the 6) and finally the iPhone 12 (which harks back the iPhone 4 design). So don't expect the iPhone 13 design to change much
If rumors to be true, somebody has leak the CAD design of the iPhone 13 in June and unsurprisingly, there is not much of a design change. The most noticeable change is the camera placement of the lower end which suggest better camera across the board.
The overall height and width remains the same, but the body is reported to be slightly thicker at 7.57mm instead of 7.4mm. Some speculation is that Apple is putting a heat sink on the phone or a thicker and better camera.
Now for the colors. For years, the base silver or black color has been a staple on the iPhone. For the past few years, Apple has incorporated Pantone color of the year in each of the design. It was coral in iPhone Xr, Classic Blue for iPhone 12 and it is expected Yellow and Grey for the iPhone 13.
Features
Now, other than design, the most anticipated thing everyone want to see is what does Apple brings to the table. Granted, Apple does not usually brings first in class, but almost always best-in-class. Finger print reader? Not the first to do it, but first to do it with a secure enclave. Face recognition? Not the first, but one of the first to use LIDAR sensor for better face recognition and consider the best in the business. 5G, not the first either. So expect iPhone will introduce existing but polish tech on the iPhone 13.
Other than features that is introduced to iOS 15 during WWDC, these are things we expect to appear in iPhone 13 lineup :-
A15 chip - As nomenclature goes, it is expected that the next chip will be names A15 Bionic or similar. Internally, paints an entire different story. While it would not be an architectural leap like A13 to A14, the A15 will be an improved version of the A15 chip. Rumors stated that the A15 will still be on 5nm but enhanced since the 3nm is not yet ready.
If trends to be believe, Apple will punch out 20-30% more performance than the A14, which already quite fast for a processor that it meant for a handheld computer. The challenge will be how to cool the processor down instead of cramming more power in the chip. Tests has show that A14 on the iPhone does thermal throttle especially when playing 3D games.
Satellite phone calls - So out of the blue, supply chain analyst extraordinaire Ming-Chi Kuo has stated that the next iPhone will support Low Earth Orbit (LEO) satellite call and messaging. If this is true, this could be a quantum leap in communication as making calls to satellite is both difficult and expansive. If Apple can figure out how to do it without using a giant antenna, Apple will truly be master of electromagnetism since there is a reason why satellite phone still have a giant antenna despite decades of technological advancement.
The rumors comes from sources that say the next iPhone will use Qualcomm X60 that support satellite communications. Of course, people with experience in telco will tell you that Apple might use a radio band inside 4G/5G which is assigned for satellite service but now assigned for terrestrial service.
1/ No, the iPhone 13 will not talk to satellites.

Instead, the iPhone will (according to rumors) now support another radio band for 4G/5G that was previously assigned to satellite service but which now can be used for terrestrial service.

— Robᵉʳᵗ Graham💰 @erratarob@infosec.exchange (@ErrataRob) August 30, 2021
Tim Cook, CEO of Apple, reportedly is seeking new ways for the iPhone to communicate especially through LEO satellites. With the mass deployment of LEO satellite internet stations like StarLink is being deployed, such rumors is not out of the realm of possibility.
So one rumor that come out of the blue is the iPhone 13 will have the ability to make calls to Low Earth Orbit satellites. It would be incredible if it's true but experts seems to put a lid on it because of the antenna problem.
Update: More news comes about from Mark Grumman of Bloomberg about the satelite communications feature. According to him, the feature will only available on select markets and most likely to work as emergency SOS beacon or sending short text. Long term plans might envision Apple having it's array of satellite to beam down on their devices but that's a long way from now.
LIDAR on all models - LIDAR makes it's debut on Apple Device on the iPad Pro 2020 and then spread on the iPhone Pro 12. Other than measure objects at room scale, LIDAR helps with Portrait mode by making a decent 3D model of the world that the camera lens is pointing at. It is expected that the new iPhone will not only be on the Pro model but also at the base model as well.
New cameras - If the leaked CAD file to be believed, the next iPhone will be slightly thicker to accommodate better cameras. There's no final word about what the camera features will be, but the features might trickle down from Pro Max which as active stabilization. There's rumored about astrophotography mode, better night mode and for the first time, video portrait mode where the background is blurred to give a cinematic effect.
Heatsink technology - There's rumors that Apple is testing vapor chamber in the next iPhone. A vapor chamber is essentially a heat pipe filled with liquid (usually water) that will transfer heat via phase change (turning liquid into gas and vice versa). Apple is motivated to do this since the latest iPhone does hit thermal throttling especially under heavy load. Now will more intense capabilities like 5G, gaming and video portrait mode, Apple is even more motivated to get the vapor chamber system working.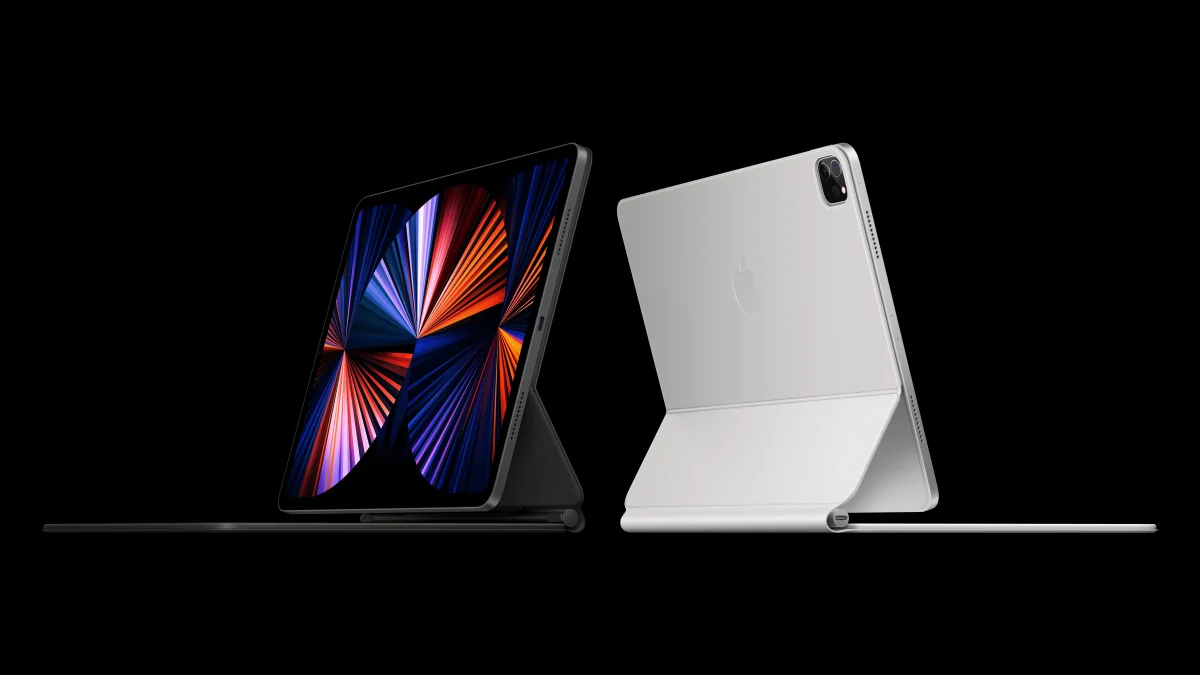 New Display - Apple for the most part has pretty awesome displays in their line up. 4.5K display for the iMac. MiniLED for the iPad Pro 12.9" 2021. A custom 6K LCD which can do HDR and cost around $5,000. But the iPhone still uses plain Jane OLED. If rumors to be believe, Apple will up their iPhone display game by introduce a new display that uses LPTO, which first debut in Apple Watch Series 6, which allows to support ProMotion (refresh rate upto 120Hz), always on display due to variable refresh rate from 1Hz to 120Hz.
The Notch - Leaked screen protector has suggested that the "notch" at the top of the iPhone will houses the iPhone front facing camera, LIDAR for face recognition and proximity sensor will be smaller on the iPhone 13.
mmWave 5G - At present, only US iPhone models support mmWave 5G which allows for crazy feats like multi-gigabyte download speed. With mmWave 5G making inroads to advanced economies like EU and Japan, it is expected that Apple will deploy such feature to other markets as well.
Pro Features - ProRes is a high quality, lossy video compression format developed by Apple that is used for post-production. ProRes support format up to 8K video resolution. Apple has build workflows in Final Cut Pro and in Mac Pro around ProRes. It's expected that iPhone 13 Pro will come with ProRes support since they introduced ProRaw image format for the 12 Pro.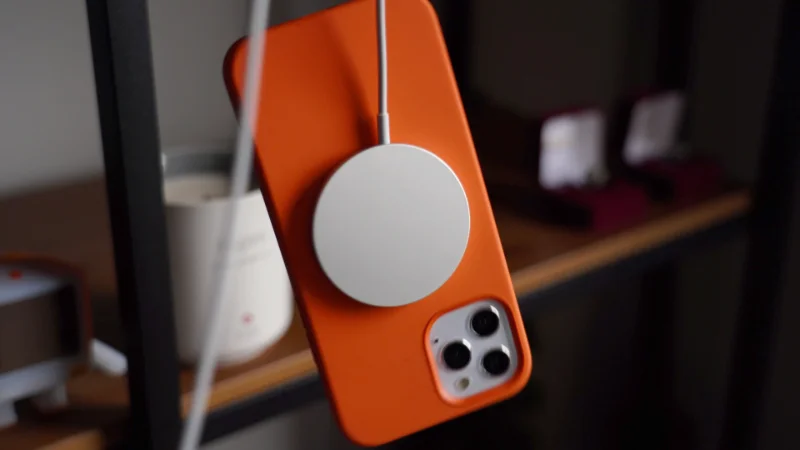 MagSafe Apple introduced MagSafe connection on the iPhone 12 line up. One of the key features is that the magnets steer the connection to a perfect alignment for better induction charging. One of the key complaints about MagSafe that the magnets are not strong enough. Put on a car dock, the phone can fly off on a bumpy road. And you can easily push the phone sideways with a flick. So the rumors are flying that a stronger magnet and a large coil is coming to the iPhone 13.
Conclusion
iPhone has been Apple most important product in the past 15 years. The smartphone market has grown leaps and bounds over the past decade to the point they are mini-handheld super computers that people use to take cat videos and of themselves dancing. Nevertheless, Apple will ensure that the iPhone 13 is going to be a solid product that will hold it's candle for the next 2-3 years of use.
Plug
Help grow this site and my family by visiting my affiliate links below:-
Apple USB-C 20W charger - Amazon
AirPods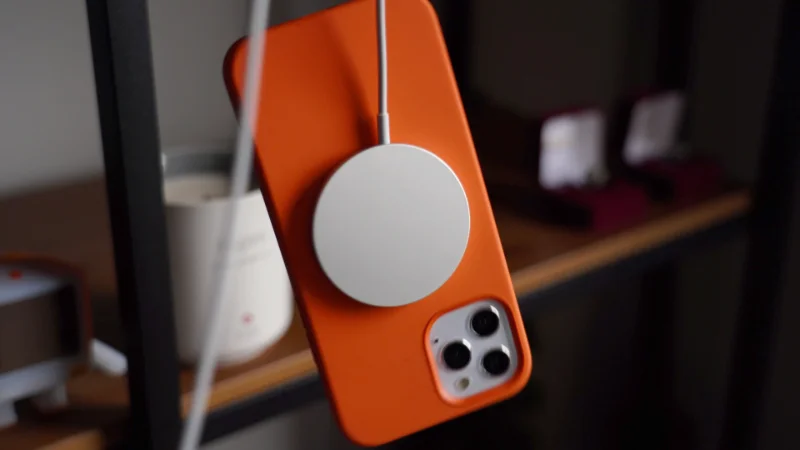 Mac Studio 2022 vs MacBook Pro 2023
Apple has put the professional desktop and laptop Macs at the same price. It's early 2023 and it is the limbo time where Apple just updated the MacBook Pro with new M2 chips but it's too early for Mac Studio. So is the Mac Studio still worth the price?
Tags:
iphone
,
iphone 13
,
rumours
,
round-up
,