Humans are social animals. We gather around the campfire and swap stories of the day. Then, when we created civilization and we started to spread out the earth, we sent messages across long distances using sheets of paper. Then we send them using wires and the wires later are replaced with radio waves. And the content has changed, from sending fine crafted messages to snippets and now videos and intelligent signals. But the trends are the same, we yearn for connections and we send messages through time and distance. How we do it is now different, but the purpose is the same: the connection.
In Apple's ecosystem, the messaging platform is provided by iMessage. A free service that is integrated with the Messages app that is available on major Apple devices from the Apple Watch to the Mac. While the service is free and the features are formidable, it is only available on the Apple ecosystem and that is intentional. If you are looking for alternatives that have a few features that are available in Apple and play well with others, read on.
Executive Summary:
iMessage is Apple's default internet communication device which is available on all Apple major devices as a part of their ecosystem
Previously it was a standalone application called iChat but later it merged with Messages app which used to be for SMS/MMS only.
This results that communication with other Apple users (re: iPhone users are free) but people on Android platform resorted to other cross-platform solutions or go to iPhone platform
Some of the popular cross-platform messaging apps are WhatsApp (owned by Meta / FaceBook), FaceBook Messenger and Telegram
Other regional apps includes Line (Japan / Taiwan, Korea and some Southeast Asian nations), QQ (China) and WeChat (China)
Some legacy services like ICQ and IRC are still in use although the user base is far from its heyday.
Common Features
Before going on to list down alternatives, there are a few things that one might expect from a messaging app. The basic set of features that one would like to see in a messaging app. Some of them are:-
Your friends and people who interact with are there
Sending text, pictures and videos.
Can do voice and video calls (VoIP)
Can work on multiple platforms (phones, tablets and computers)
Group chats with administrative functions
These are the basic functionality that one might expect from a modern messaging app. The most important however, is that people in your friends list are on the same platform too, just like back in the day, everyone was on IRC, IQC, MSN Messenger and such.
iMessage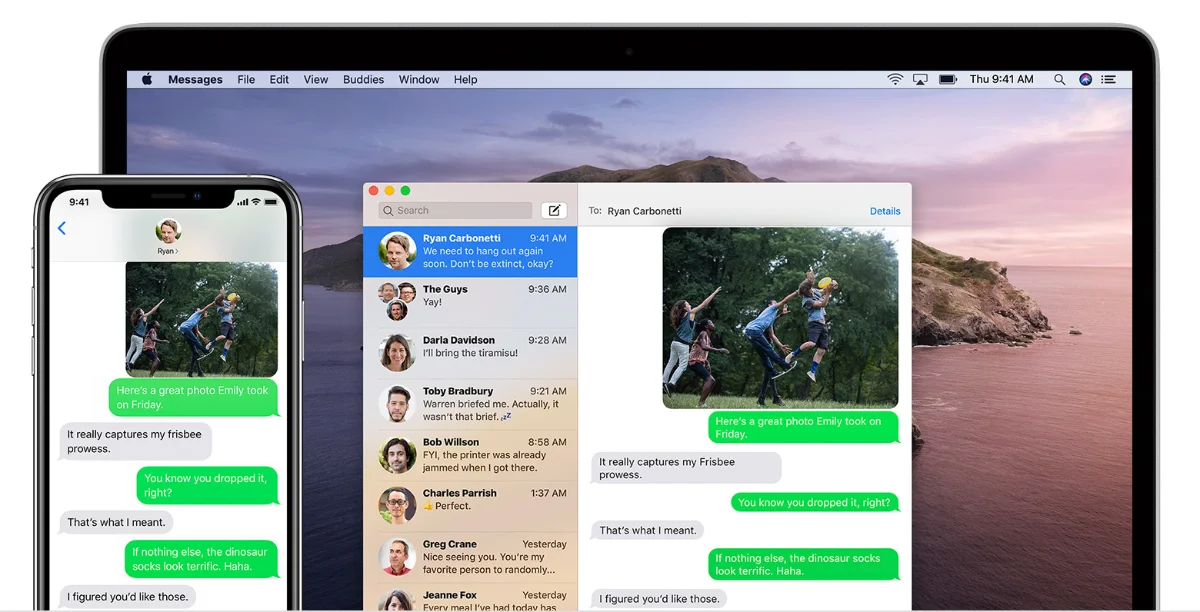 iMessage is the default messaging app from Apple. Previously, it was a standalone application called iChat, then it merged with the messaging app turning from a standalone application to a communication protocol. The way the messages app works is that if you send a message to someone, and if the application detects that they are using the same messaging app, they will send the message via the internet instead of using traditional SMS texts.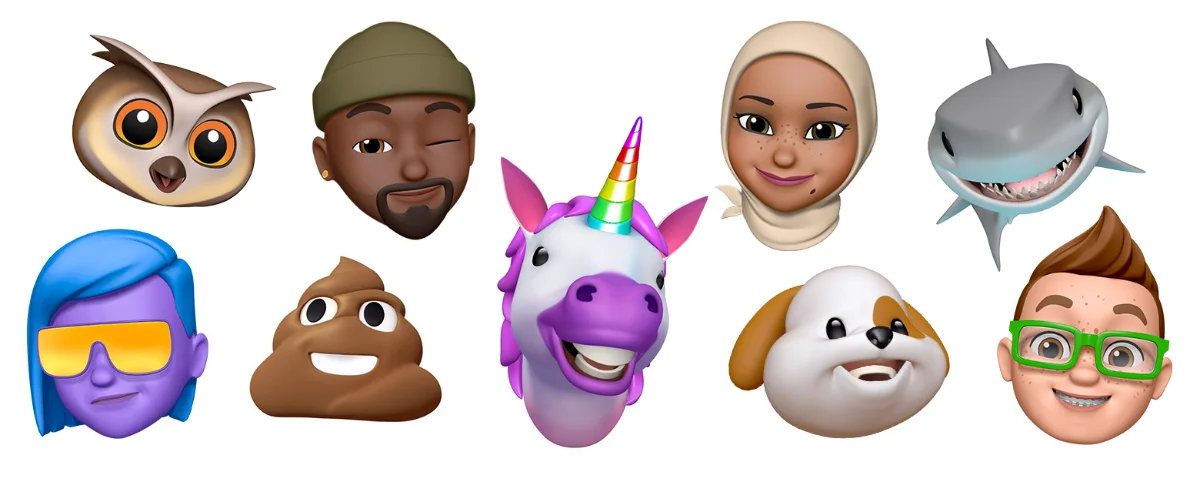 The move is brilliant in terms of ease of usage, but the dark side is that people who are not on Apple platform like Android users will be left out from using this feature, something that Apple intentionally designed so more people will be pulled into the ecosystem.
Since the Messages and iMessage protocol is being built up by Apple, it has more integration with other Apple features like sharing a photo, videos, memoji and now SharePlay. Those are some of the more exclusive features since Apple built the entire technology stack for not only iPhones, but iPad and Macs as well.
WhatsApp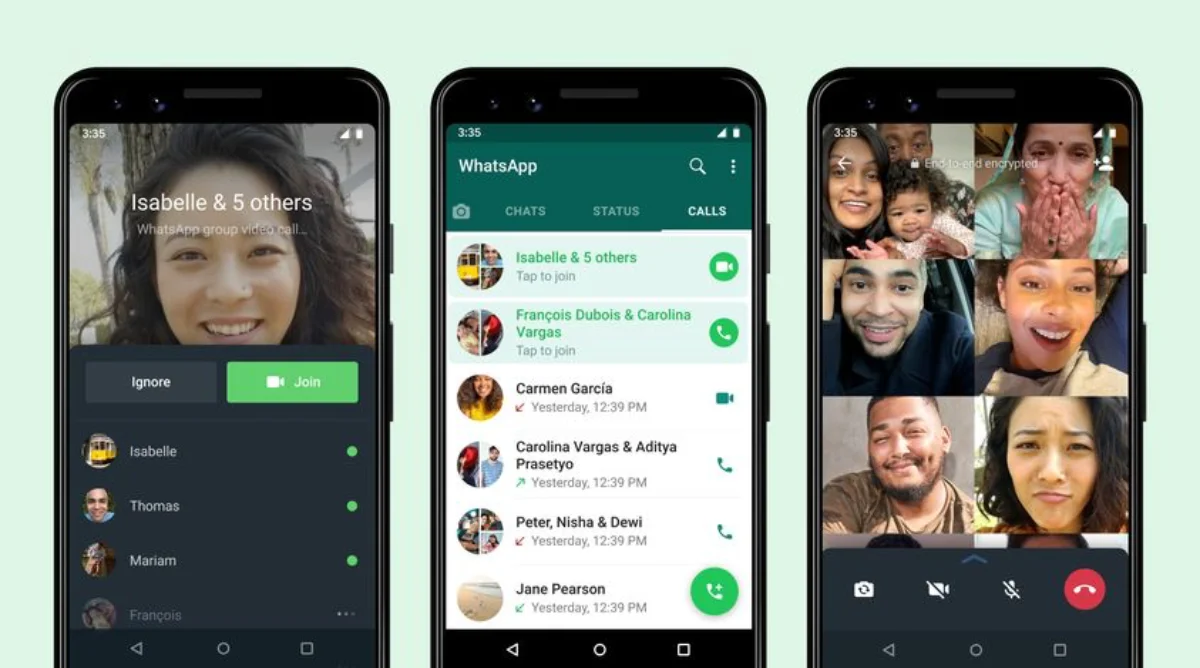 The most popular messaging app in the world is WhatsApp with more than 2 billion users worldwide. The brilliance of WhatsApp comes from the perfect timing of the launch, the ease of registering and use and the very low requirements that make it work across a lot of devices, not just high end phones.
WhatsApp has many of the features that one would expect in a messaging app: group chat, voice and video calls, end-to-end encryptions for the conversation and ability to send pictures as well as videos and reaction stickers that has a richer expression than your typical animoji. The simplistic and straight to the point interface make it extremely user-friendly, one of the apps that have a very wide audience in terms of demographics and age bracket.
There's also another version of WhatsApp called WhatsApp business which is targeted for the business owners. Features like automated messages, business profile, answer template and others make WhatsApp more convenient for business owners who have to take in a barge of orders.
The downside of WhatsApp is because, well, everyone is on it. The ease of people sharing stuff on WhatsApp make it notorious as a uncontrollable disinformation platform, which WhatsApp has forced to take measures like limiting the numbers of forwards allowed or putting a notice that this has been forwarded a lot of times. Another is the lack of availability on the Apple Watch and iPad platform, claiming that demand for it is not significant enough. It is weird for WhatsApp to take such a stand when its sister product, the FaceBook Messenger, actually has Apple Watch and iPad versions.
FaceBook Messenger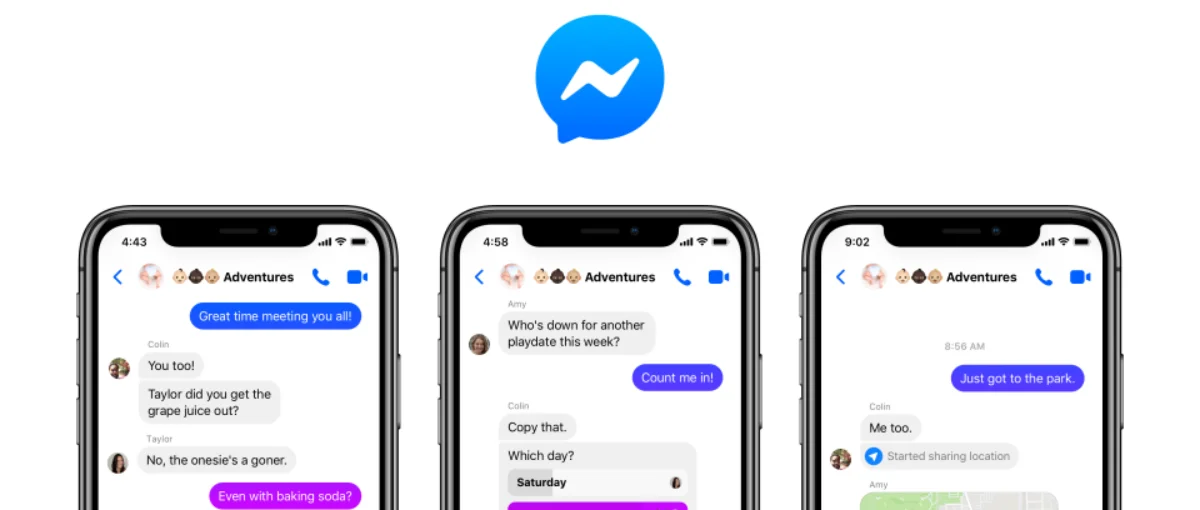 FaceBook Messenger is the second most popular messaging app in the world after WhatsApp, which coincidentally is also owned by FaceBook. The FaceBook Messenger started life as a website feature where you can send private messages to your friend, but intense development has morphed from a convenience feature to a full blown standalone app. The benefits of FaceBook Messenger is that it already utilized the largest social media network in the world: FaceBook. With over 2 billion active accounts in the world, basically most people, brands and entities are already in FaceBook messenger and just a click away.
The major difference between FaceBook Messenger and their sister product, WhatsApp is that FaceBook Messenger is centered around FaceBook users while WhatsApp is centered around telephone numbers. Other features are what you would expect in a messaging app: Voice / Video calls, group chats, reaction stickers and more.
Telegram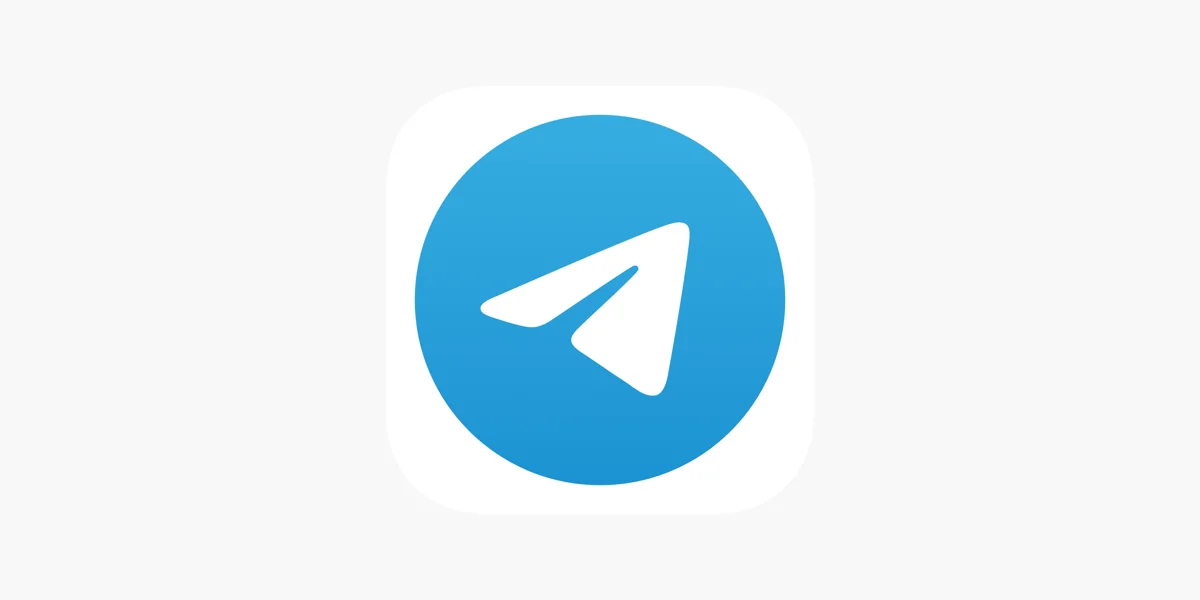 Telegram is the upcoming underdog in the messaging app world. Created by two Russian brothers in 2014, it took off in popularity in 2018 and now has over 500 million users.
Telegram has been a messaging app of choice for businesses because it has better group chat functions. Instead of the 256 users limit in WhatsApp, you can have around 200,000 members in a group, great for businesses to start a marketing channel. Group channel functionality is also better in Telegram. While you can have bots with WhatsApp business, Telegram takes a step further by providing more functionality like having a poll.
There are also things like public groups where you can join and view the group's entire chat history. It's great for people to stay up to date from a restaurant or supermarket's latest offering. Some famous public groups have millions of subscribers.
Despite having over 500 million users, there is a high chance that most people in your circle of friends are not on telegram, making its use limited. There is an idea that people would settle for something that is good enough instead of wanting the best. For most people, being on WhatsApp is good enough. For people to want to go to Telegram, Telegram not only has to be as good as WhatsApp, it has to be far better than using WhatsApp is a pain. The problem with Telegram is not that it is not good, but WhatsApp is good enough for people to use and Telegram is not a compelling case for most people.
Rich Communication Services (RCS)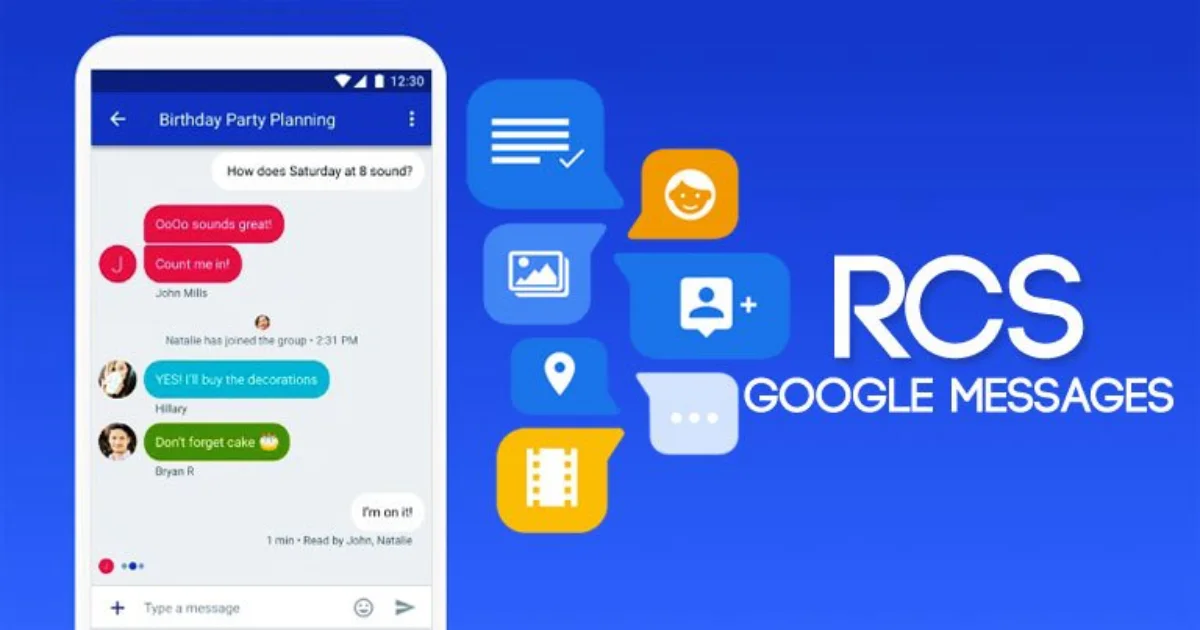 In the beginning of the cellular era, there was Short Messaging Service (SMS). You can only send text, only 160 characters at a time and each message would cost a pretty penny. And back then, we didn't have an on screen keyboard like today's smartphone. If you want to be expressive, you need to get creative. Great becomes g8t, a smile is :), be right back becomes brb and so on. It was great for telco companies because they would charge like 20 cents per message for something that costs less than a penny.
The next evolution was the Multimedia Messaging Service (MMS) which supported rich text, pictures, videos and more. The service got popular until telco put the internet on their network and the rise of smartphones. Since it is a lot cheaper to send data through the internet instead of messages, and smartphones are powerful and versatile enough to handle custom apps, more and more people move to the likes of WhatsApp and Telegram.
Rich Communication Service (RCS) is supposed to be the replacement for SMS and MMS technology by incorporating ideas from those messaging apps and applying them to the telco level. Things like sending pictures, video calls, file sharing are all in the RCS specifications.
The only reason why RCS is in the picture is because Google is pushing for the technology to be adopted for the mainstream. As pointed out earlier in the article, one of Google's big problems is the iMessage lockout. iMessage is Apple's proprietary messaging protocol that is available for free in Apple's ecosystem. Apple is not compelled to open up the specs for the messaging protocol nor motivated to do so. It is one of many walls inside Apple's ecosystem garden. Instead of having fragmented access (which all are Google's competitors), Google proposed an open standard which Apple and Google internet messaging app can communicate with. How will this play out in the future, remains to be seen.
Others
Here are other messaging apps that have regional popularity but not that popular outside of their region.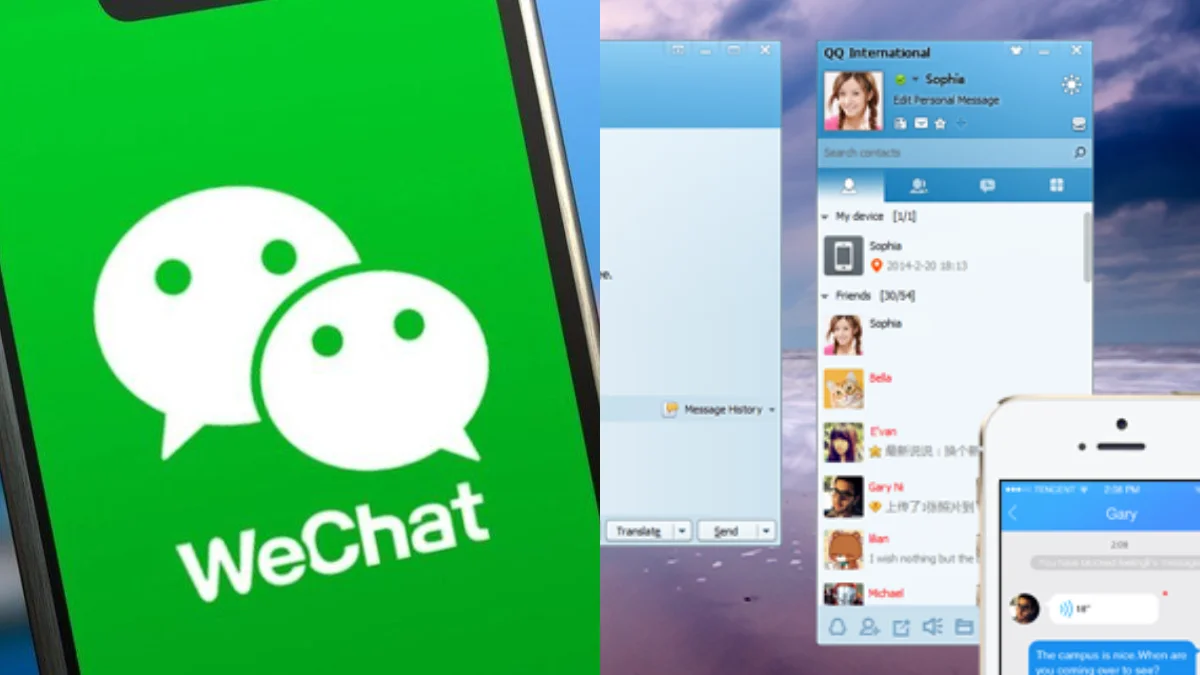 QQ/WeChat - Both QQ and WeChat are the most popular messaging app in China. The number one reason why they are popular in China is because the Chinese government basically bans every other messaging app like WhatsApp and Telegram. Both companies basically are being controlled to a certain degree by the Chinese government. Other than that, it would have features that you would expect in the modern messaging app like group chats, sending voice messaging and voice calls.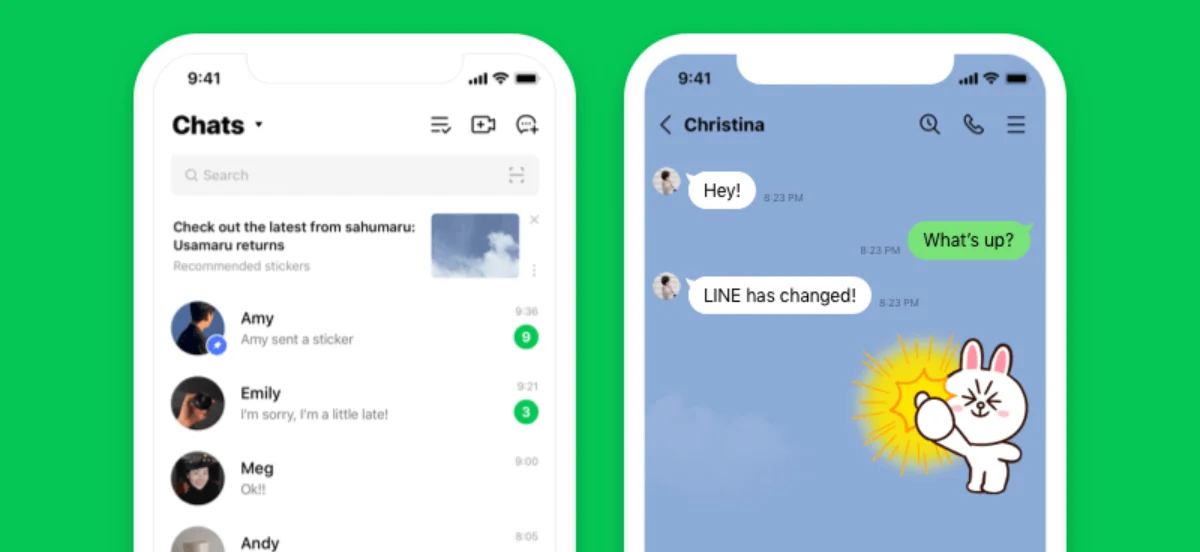 Line - Line has over 150 million users and most of their users are in Japan, South Korea and a few South East Asian countries. Unlike other messaging apps, Line has evolved to be something more than their counterparts. You can listen to music and even hitch a ride using your Line app. Basically, Line has evolved from a mere message to a lifestyle app.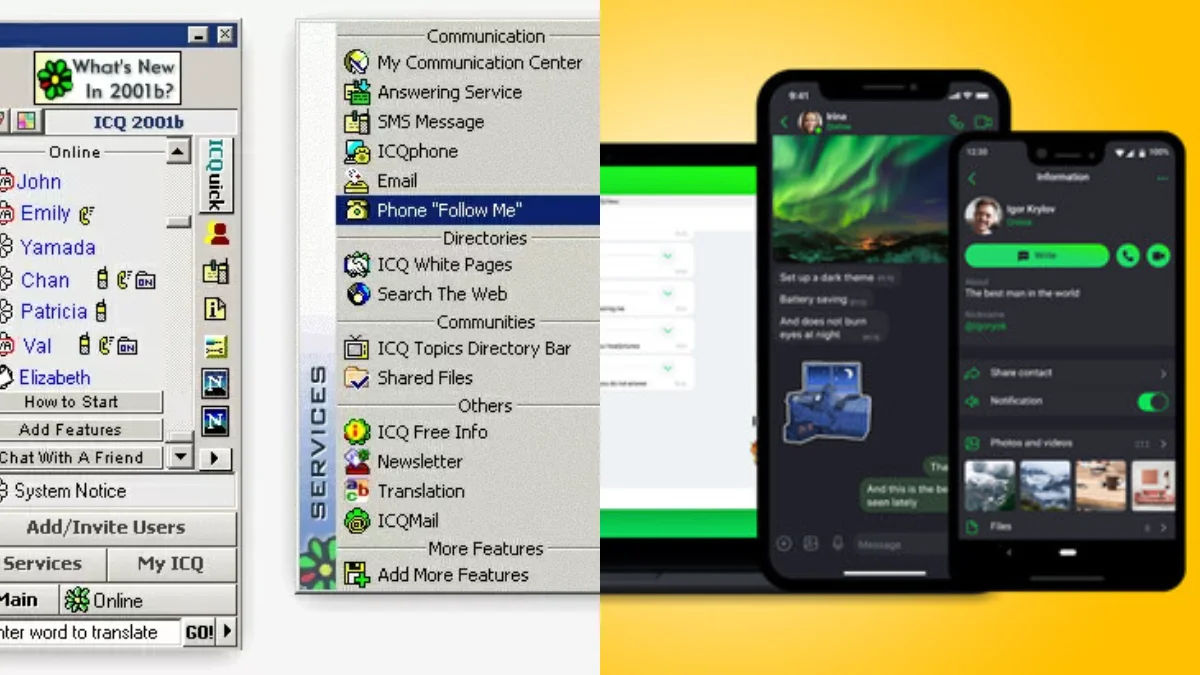 ICQ - Back in the day, before twitter, facebook, and even friendster, if you want to talk to some random people, you can use ICQ. Together with Internet Relay Chat, it's the grand-daddy of social networks. Things were a lot different in the early days. Mostly it was a text network, but somehow, it worked. Now of course, everyone is on the different aforementioned platforms. Of course, things are very different now. ICQ used to be owned by a startup, now it is owned by a corporation.
Plug
Support this free website by visiting my Amazon affiliate links. Any purchase you make will give me a cut without any extra cost to you
MagSafe Battery Pack vs Alternatives
At $99, the MagSafe Battery Pack is on the pricey side of battery packs. One might inclined to believe it's part of the Apple tax. However, is there any good alternatives?
Tags:
alternatives
,
whatsapp
,
telegram
,
line
,
wechat
,
messaging app
,
macos
,