Table of Contents
Apple is known for their industrial and timeless design. The original Mac that was shown in 1984 will still look good in today's living room. The iPod in the 2000s would still look good in your hands. And who can forget the greatest phone ever designed: the iPhone 4. But behind every best designed hardware, there is a better designed software. Afterall, you might hold the hardware in your hand, but the software is what you hold with your mind.
Apple does not only make great software like the macOS and iOS, but they also attract talent that make great software because their framework makes it easy for people to write software that is not only good looking, but a joy to use. Here are some examples of good software that only exists in the macOS platform.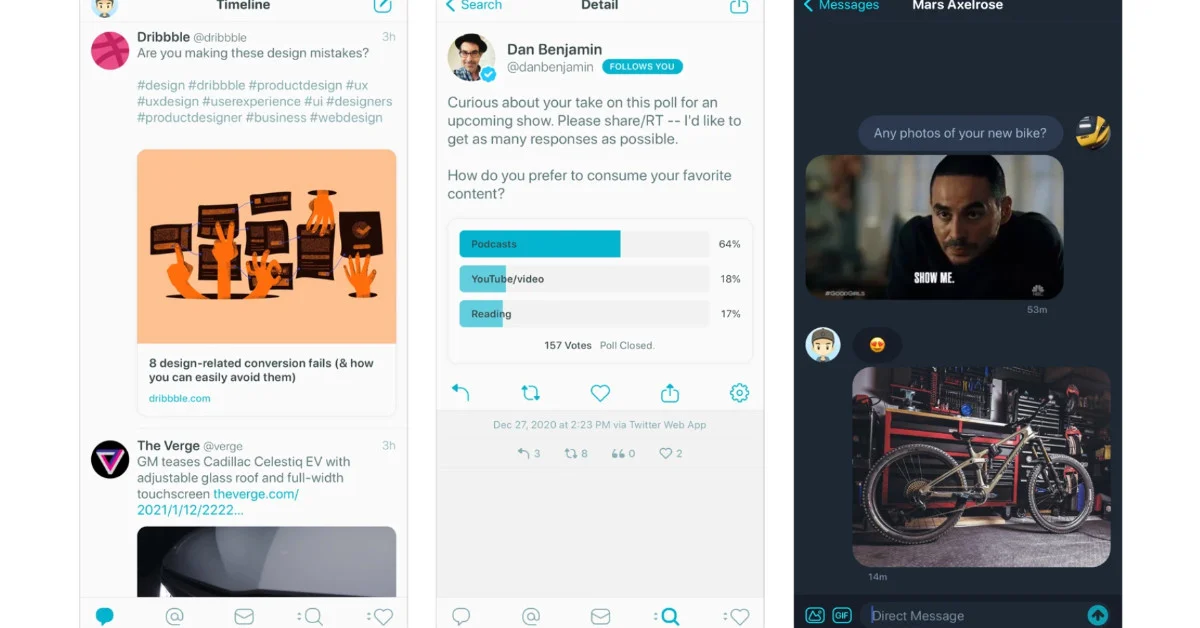 Tweetbot is a Twitter client for both iOS and macOS. It basically twitter on steroids. The reason why anybody want to pay $10 for what is essentially a free service is because it has a better interface than Twitter's own app.
Final Cut Pro - Apple
One of the major players in video editing, Final Cut Pro has help visionaries created a lot of videos from ads to Hollywood movies. Together with AVID and Adobe Premier Pro, Final Cut Pro is one of the Hollywood go to software for editing videos.
Some of the movies that FCP help won the Oscars:-
Parasite
Social Network
No Country for Old Men
300
Discussing editing of the film Parasite
iMessage / FaceTime - Apple
The main reason why people stick to the Apple ecosystem: the beauty of the capability of receiving and responding messages from family and friends from all of your devices. Not only with text, but with voice and video. You can also do video chat is everyone is on the same platform.
Logic Pro - Apple
FCP is the benchmark for creating videos and movies, Logic Pro is the benchmark for producing music. The list of musicians who swears by Logic Pro is a long one and with the amount of grammy's that the tool help won, Logic Pro by all means earns its star.
Some of the people that won Grammys using Logic Pro:-
Billie Eilish
Daft Punk
Ed Sheeran
James Blake
Charlie Puth showing how he made "Attention" using Voice Memos and Logic Pro
When Adobe's subscription model becomes ridiculous for the casual user, Pixelmator Pro steps into the ring. It reminds us of the early days of Adobe where you had a close knit community that helped build the software to be a great tool. It basically has 90% of the capabilities of Photoshop, but without the subscription shakedown of Adobe. Perfect for people who don't need the full power of Adobe, but want a powerful tool that they own.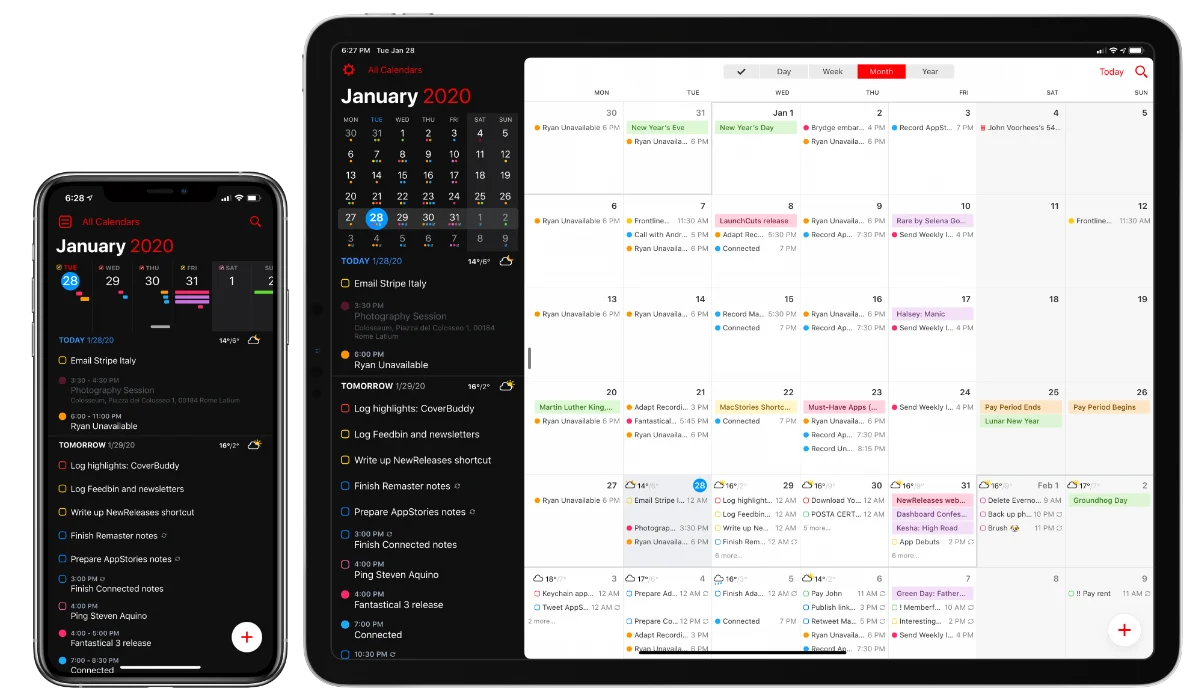 Fantastical is the missing calendar app for your macOS. While the default calendar app is quite good, well designed and works as intended, Fantastical takes it to another level. Collaboration, tasking, reminders, import calendars, add / join conference calls and widgets are just some of the features that you'll get in Fantastical. And there's also a weather report integrated in your calendar.
Perhaps the most overlooked part of why I think Macs have a superior value over a PC is the macOS itself. They say to build a tall building you need to have a strong foundation. I would say the macOS is one of the strongest foundations there is. I would say that it is the most capable, easiest to use and most polished operating system ever made. You can do most things in Linux / Unix in macOS, but unlike Linux, the interface is much much better. It has a lot of major apps that are available in Windows, but the difference is, most app that has a windows version look better on the mac. The only "gripe" I would have with macOS is that it does not play games very well, but with the advent of the M-series chip, things might change.
Parallels Desktop - Parallels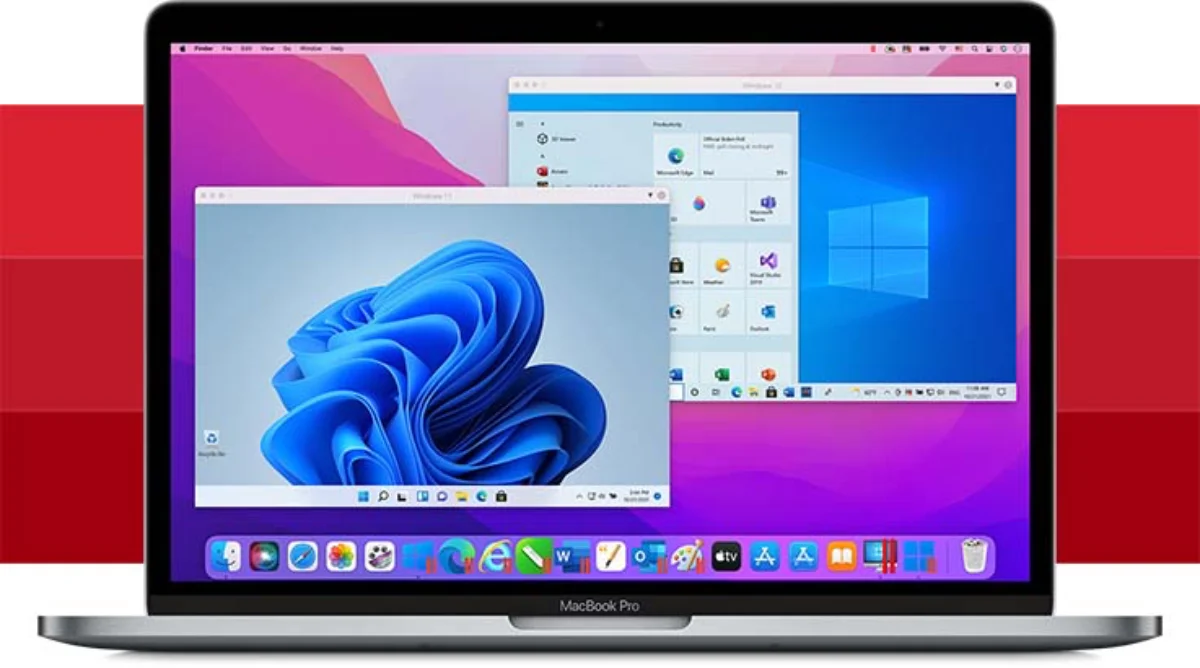 Parallels is a Virtual Machine client for macOS. There are free and paid competitors to Virtual Machine clients like VMware and VirtualBox, but none has the stability and the integration like Parallels Desktop. Parallels make it easy to run other operating systems like Windows and Linux on your mac for gaming and testing.
Bonus
While these apps also have a Windows version, the Mac version is much much better in our opinion.
Photoshop / Illustrator - Adobe
Despite having a version of it in Windows, there's a good reason why people preferred using Photoshop / Illustrator on Macs. First and foremost, Photoshop was developed on the Macs first. Color is more accurate on the mac out of the box than on windows. macOS is more stable than Windows. These reasons make Macs the preferred platform for graphic illustrators around the world.
Plug
Support this free website by visiting my Amazon affiliate links. Any purchase you make will give me a cut without any extra cost to you
Accessories:-
Wireless earphones / headphones:-
Buyer's Guide:-
Best Note Taking App
We have come a long way from counting sheep using stone tablets. Here are some of the best note taking app for iPad, iPhone and your Mac.
Online IDEs Compared
With everything going to the Internet, it will be just a matter of time before the tools to build the Internet will go the same way.
Tags:
macos
,
mac
,
exclusive
,