Table of Contents
Every year, Google will have an event which will focus on developers that are using the Google platform. Traditionally, the event will be focused heavily on the software side of Google, but this year is a little different where almost half of the time spent is focused on new hardware. And the hardware that is presented ranges from something that is coming out in weeks ahead to something that is coming in 2023.
Of course, please take the long range products with a grain of salt. There's a long history of companies showcasing a product that is expected to come out 6 months to 1 year only to be altered significantly or even worse, quietly canceled. After all, these media events are just to create the buzz around products or services that are coming to consumers.
Hardware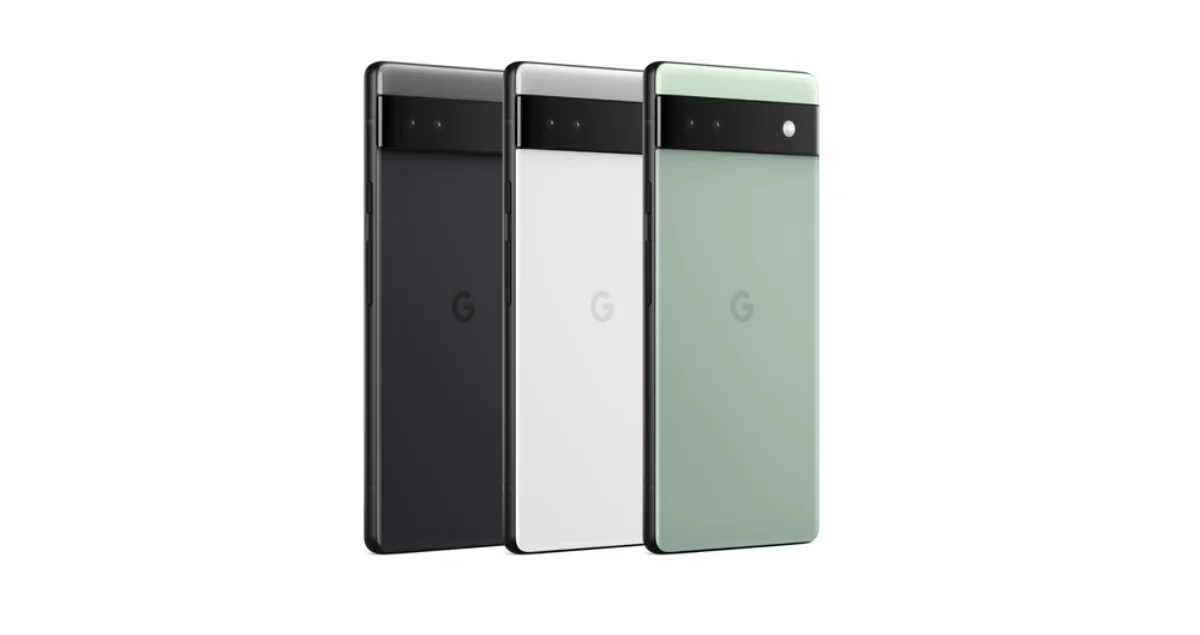 Pixel 6a Every year since the days of Nexus One, Google releases a phone, as a showcase of what the best of vanilla Android can do for you. The specs of each phone is not the best or the greatest, but the software in it is where the real gold is. This is where Google showcases their AI prowess with features like Google Assistant and Night photos that are enhanced. And every year in recent memory, Google will release a flagship phone and 6 months later release a low cost version of the said phone.
This year is no different with the release of the Pixel 6a, which is essentially a budget version of the Pixel 6 and Pixel 6a. Design-wise, the Pixel 6a has the same design language as the Pixel 6. It has a under display fingerprint sensor and features the same Google Tensor SOC as their Pixel 6 betherens. There's also the Titan M2 chip which helps with security like storage encryption. Just like the more expensive brothers, it has the same software features like Real Tone (good skin tones when taking pictures), Night Sight (enhanced night photography) and Magic Eraser (easily delete or adjust tones on objects after the fact). One of the touted features they showcase is live translation.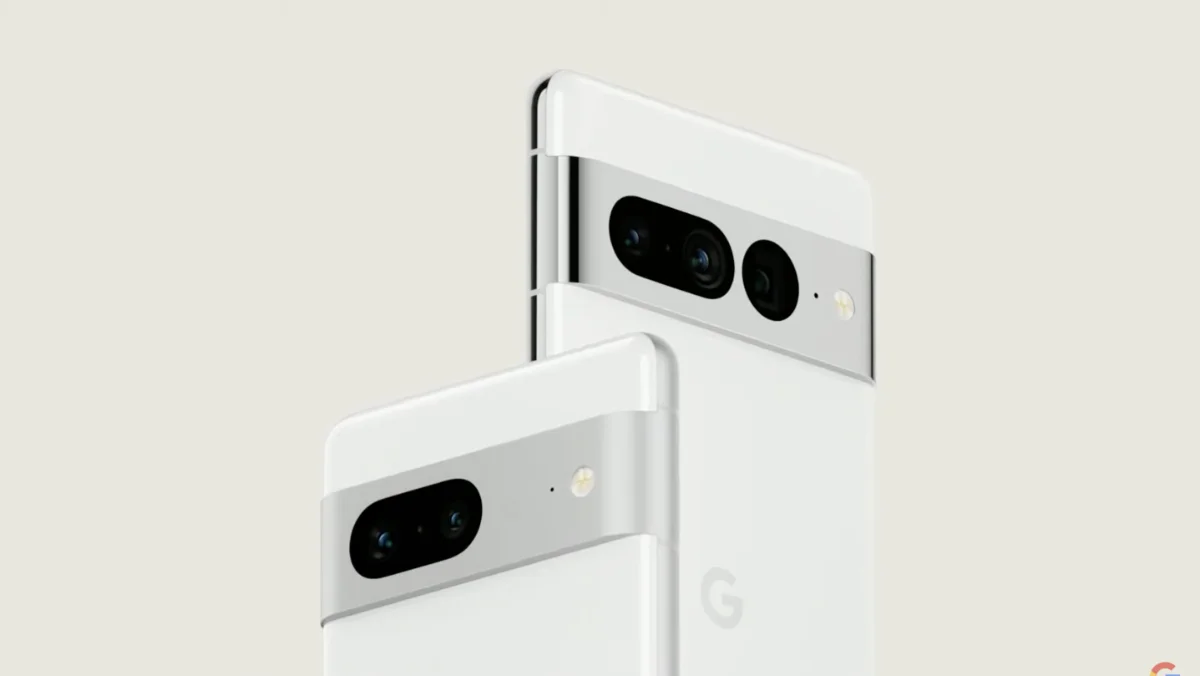 Pixel 7 Surprisingly, Google has shown the sneak peek for their next flagship phone, the Pixel 7 and Pixel 7 Pro. The design is basically an evolution of the Pixel 7. Details are scant at this moment other than it will power a newer generation of Google's own Tensor SOC and featured the soon to be released Android 13.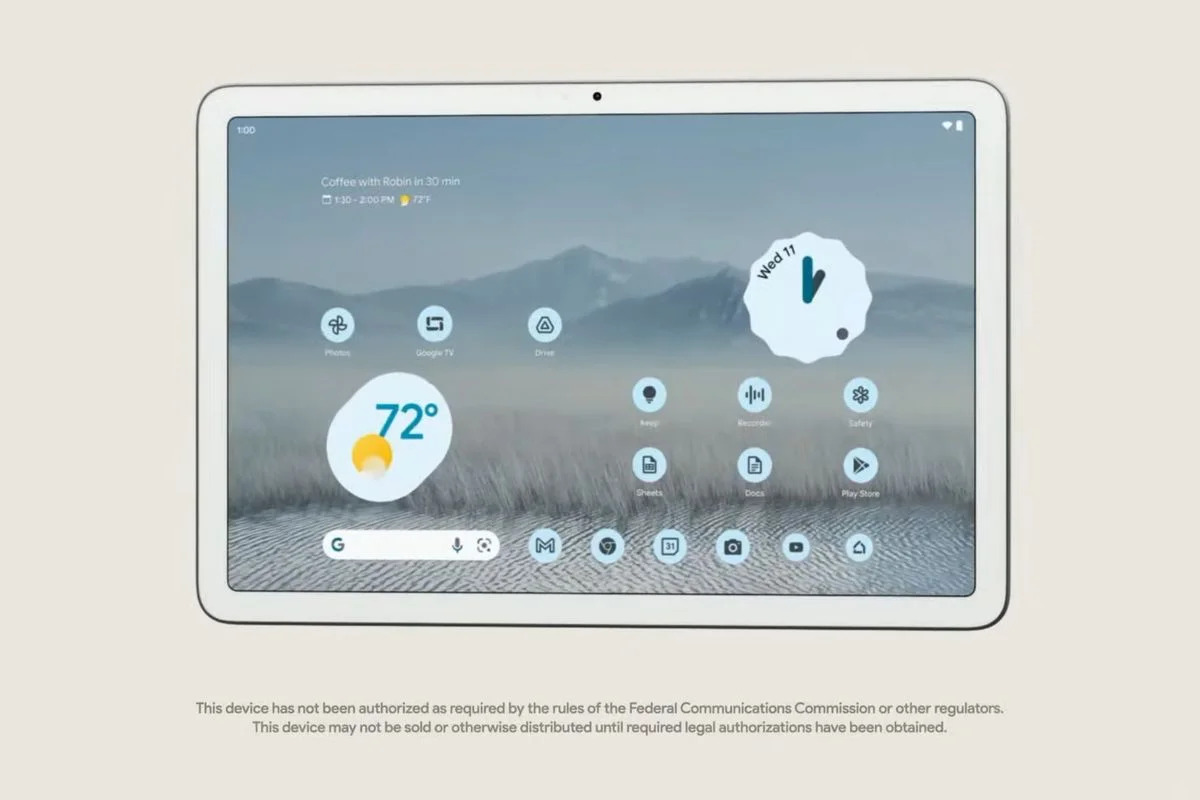 Pixel Tablet Google took this opportunity to expand their Pixel product line with the introduction of Pixel Tablet and Pixel Watch (details covered later). The Pixel Tablet features the same Google Tensor SOC that is inside the Pixel 6, which to say that it is ok, but nothing like the overpowered iPad Pro M1. Interestingly, Google did not announce it as a standalone product, but as a companion product for the Pixel 6 family.
Pixel Watch The Pixel Watch is the first smartwatch that came straight from Google. While WearOS, the watch focused Android variant has been with us for a while now, this is the first time that Google come out with their own watch. It seems that Google has taken the watch strategy from Apple's playbook being a companion product to Android phones and only Android phones at this moment. It has integration with FitBit and you can see FitBit stats like your heart rate monitoring, sleep patterns and more.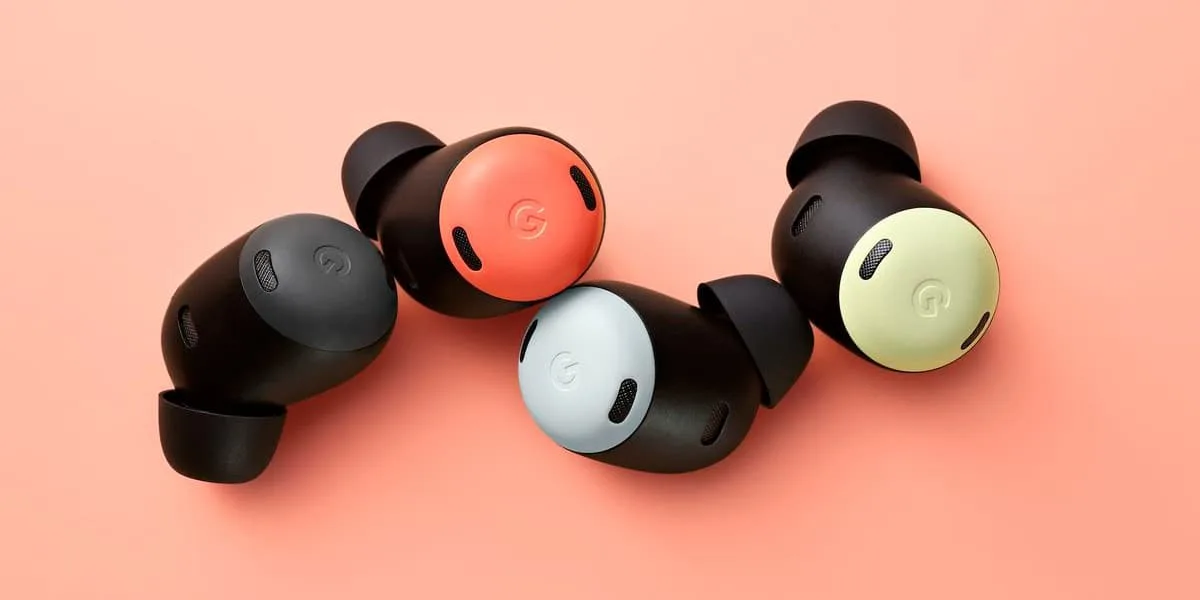 Pixel Buds Pro Completing the entire Pixel family, Google shows the final Pixel product of the day: The Pixel Buds Pro. The features list is what you expect from a premium bluetooth wireless earphones: Active Noise canceling, multiple microphone to focus on human speech, transparency mode and for the first time, spatial audio support.
AR Glasses demo with live translation. Whether the product will actually hit the market is another story.
AR Glasses Google "unveil" their new AR glasses. It shows a demo where two people wear glasses and by using live translation, gives you subtitles to what people are talking about. It is very useful if it actually works. Reminds me of the Babelfish device in Hitchhiker's Guide to the Galaxy. However, as impressive as the demo goes, there is no word about when the glasses or the live translation feature will actually come.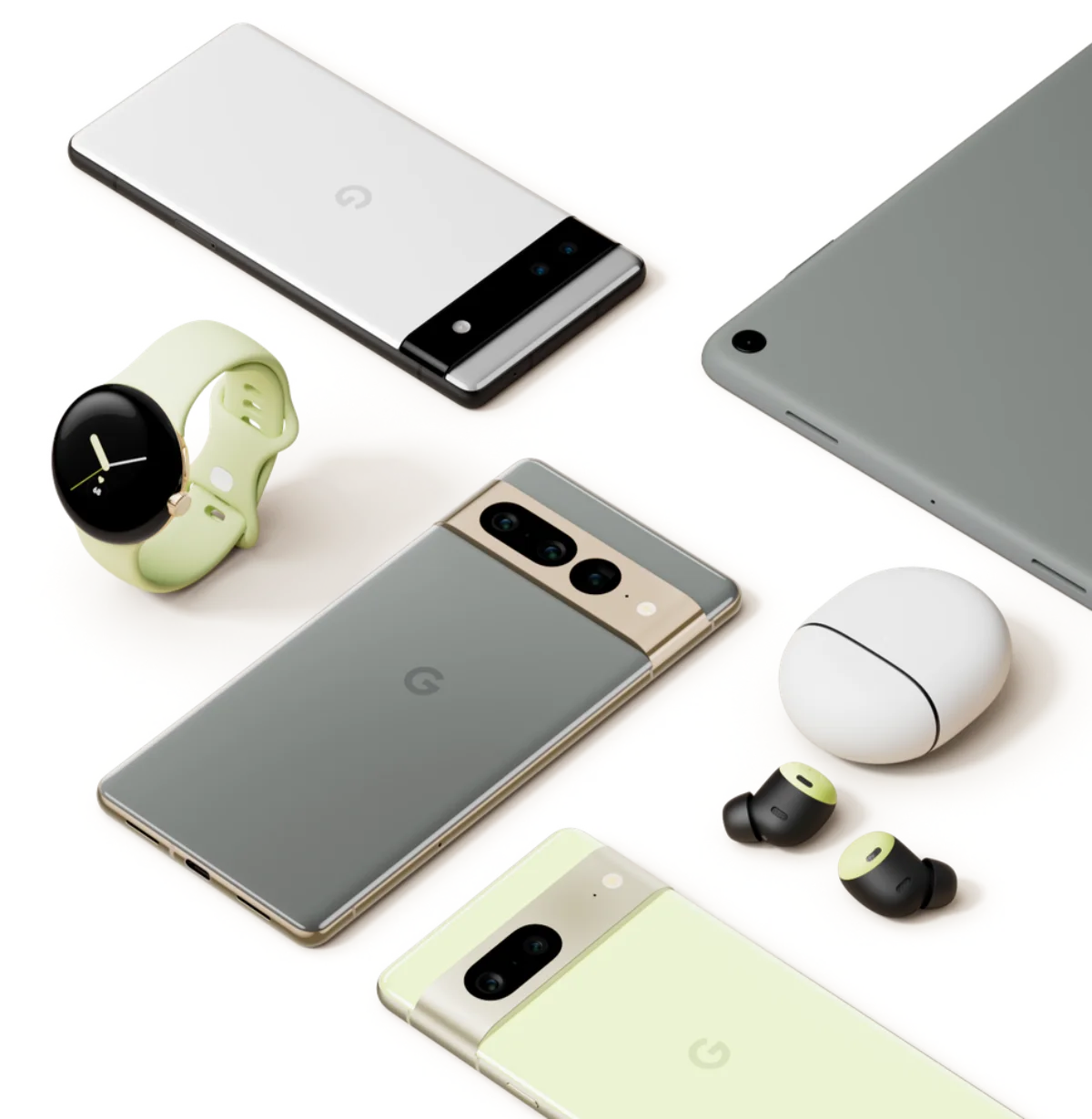 Software
Now here comes the meaty part of Google I/O: new features on their ecosystem or in other words: the annual showcase of Google's software engineering superiority.
Multisearch Imagine looking for a specific baby food. It has to be non-dairy, made from almonds but with strawberry flavoring. You are at the organic section of the supermarket but you cannot find what you are looking for. You pull out your phone, take a photo of the shelves and Google will tell you what you are looking for. This is multisearch where Google use AI or more specifically ML to do a multisearch on every item that it sees in a photo.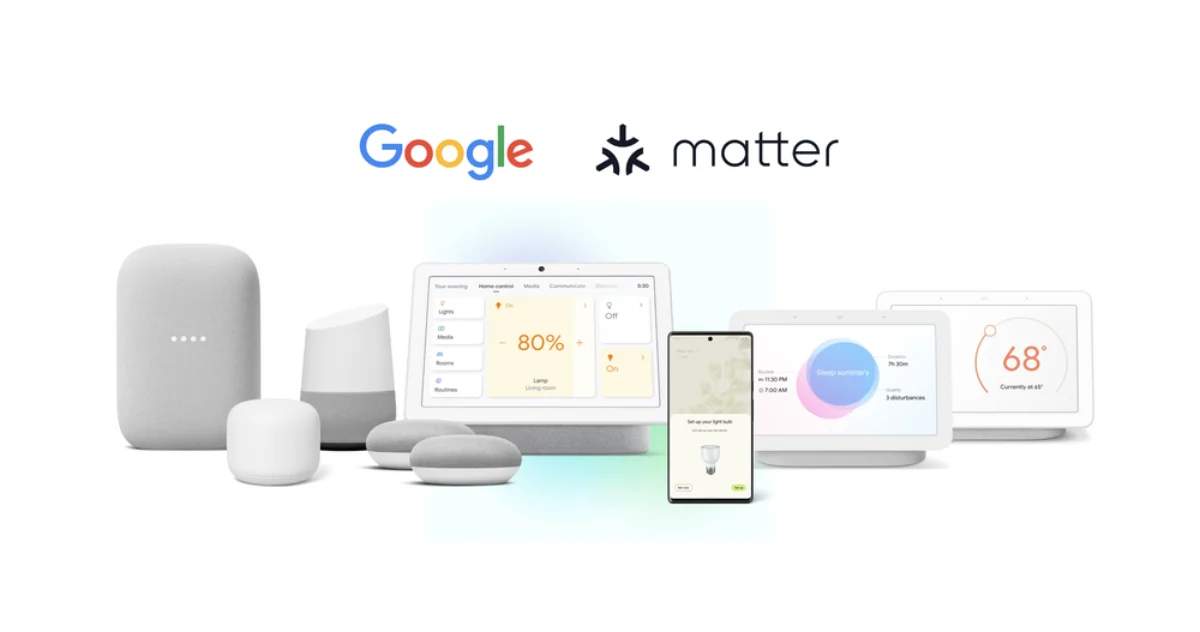 Google Assistant Updates Google Assistant continues to be one of the leading assistants despite Apple being one of the first on the market with Siri. Now Google has even more features like look and talk (just look at your Google Nest Speaker and talk), quick phrases (blur out that you need to set the alarm or so) and natural language processing ("play the album that has that prism as the cover").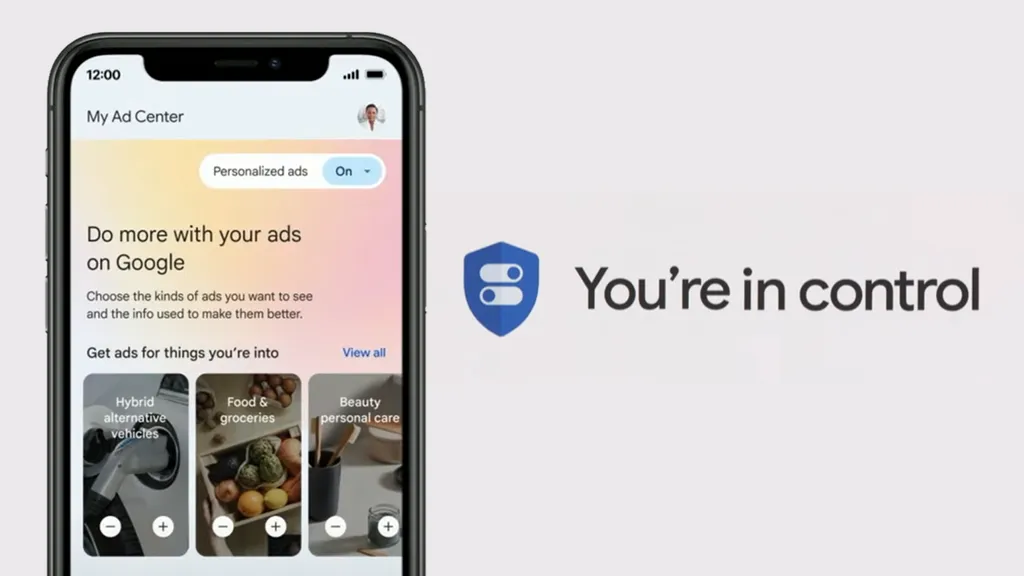 My Ads Center Many would think Google is a search company. That is correct. But the large chunk of Google revenue is advertising on search and YouTube. So Google is actually one of the largest advertising companies in the world. So Google created a tool to control how their advertising is presented to you and what kind of data is collected from their advertising. Afterall, data is the new black gold.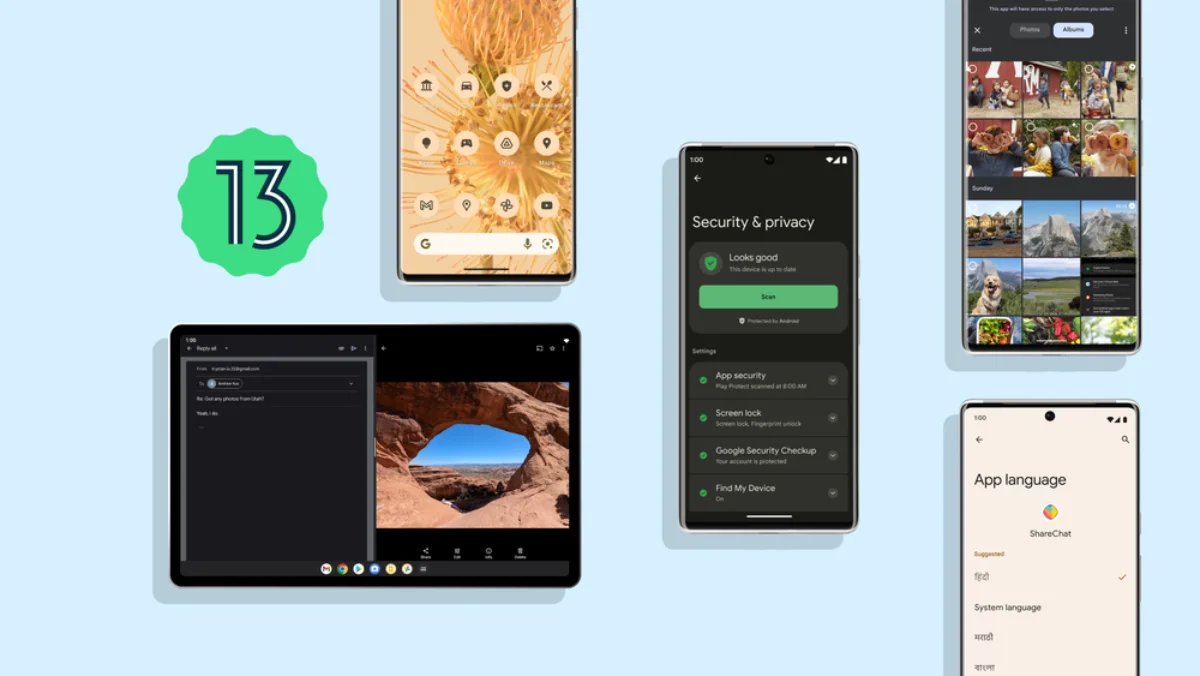 Android 13 The next version of Android, which is expected to debut on the Pixel 7 smartphone has been officially previewed. It sports a redesigned Material UI framework, new security and privacy features and a push to a new communications standard - RCS, something that we explored as one of Google tactics to fight against iMessage.
Google Wallet is Google's answer to Apple Wallet and Apple Pay. The new feature that Google Wallet is trying to push is the ability to store your credit card (to use for NFC payments) and also government ID. Something that Apple Wallet has been able to do.
WearOS. WearOS is to Google what watchOS is to Apple. An operating system designed for smartwatches. Google touted its new features which is SOS emergency calling and early earthquake warning system.
Android Tablets One of the criticisms and a reason why Android tablets are not prevalent is because Google for a long time has treated the tablet as just an oversized phone. So basically, for a long time, the apps on the tablet are just enlarged Android apps. This is about to change with the introduction of Android Tablet OS, which is akin to Apple's iPadOS. Whether we get the separation between tablet and phone experience remains to be seen.
Android While Google is previewing the next version of Android, they are also showing upcoming updates that will arrive in the next few weeks. Most of the features shows Google pivot to make their own ecosystem such as Fast Pair (instant pairing of devices), Phone Hub (chromebook integration with your Android phone), continuity copy-paste function (something that Apple has for a very long time) and Matter UI (an open-source UI framework).
Conclusion
Google is truly a global enterprise with businesses in almost all segments of life. Even with an hour long presentation of what's coming from Google, the I/O event is not even close to what everything that Google does. However, one of the most interesting parts of watching Google I/O is the magic that they create via their software prowess. Some critics may complain about it's all vapourware, but just by doing research into such areas also will unveil treasures.
References
MKBHD
Google I/O in 18 minutes by The Verge
Google Livestream
Press release by CEO Sundar Pichai - Google
Google Ecosystem Explained
On CES 2022, Google launched Better Together with Android which is essentially the Google Ecosystem. We stack up Google ecosystem effort against the king: Apple
Google Tensor vs Apple A15 and Others
Google debuts a brand new SOC that powers their Pixel 6. How will Google own SOC stack up against the competition like Apple A15, SnapDragon 888 and Samsung Exynos 2100?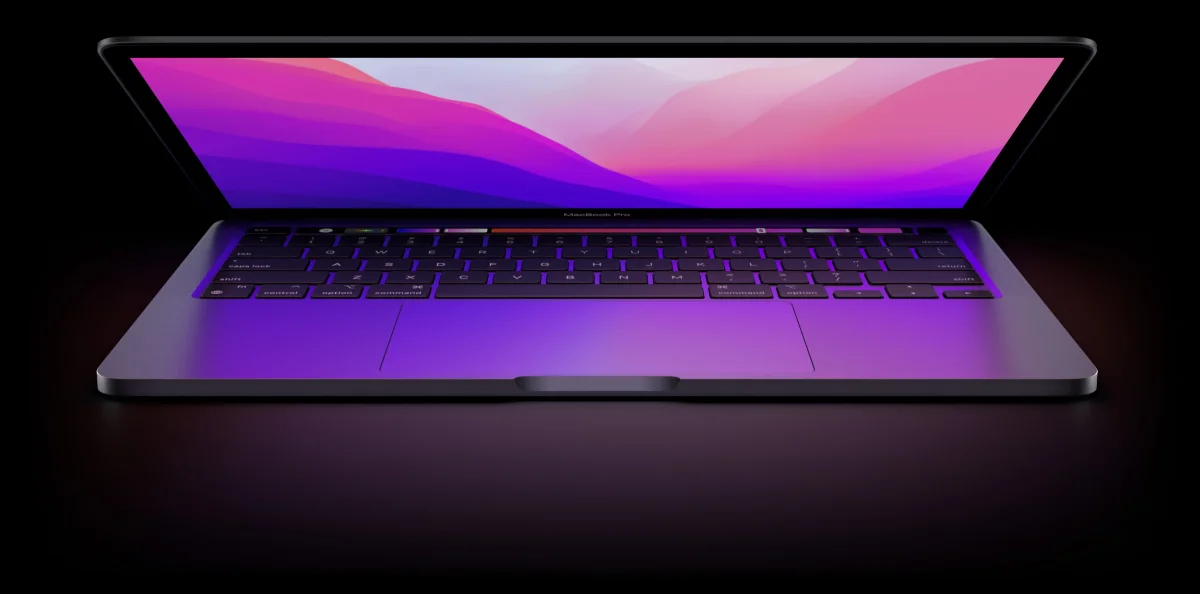 Should You Get the Macbook Pro M2?
When Apple updated their consumer SOC to the M2, they introduce the chip with their two best-selling Macs: the MacBook Air and the MacBook Pro. However, other than the M2, the MacBook Pro does not get any refresh at all. Why Apple is still selling the MacBook Pro M2?
Tags:
google
,
pixel 6a
,
pixel 7
,
pixel tab
,
pixel watch
,
pixel bud
,
google maps
,