Table of Contents
According to a report, hackers leaked around 721 million passwords in 2022. That means, for every second, 23 passwords are leaked onto the internet which can compromise your security. Why is this important? If we reuse passwords for our account, a breach in one account and lead to a breach in other accounts. So one way to mitigate this is to use a password manager service.
How Password Manager Works
A password manager works by how you think it works: by managing your password in a centralized location. It might seem counter-intuitive to put all your eggs in one basket, but there is logic to this method. There are also some criteria for a good password manager:-
It can suggest strong passwords: A good password manager will suggest strong, unique passwords when you create an account or change the password of a current one. Usually, strong passwords are passwords that are long, gibberish, and also have a combination of lowercase, uppercase, and special characters.
It can be stored in the secure cloud: A good password manager will store the list of passwords in a secure encrypted database in the cloud.
It will inform you of compromised passwords: A good password manager will inform and advise you on passwords that are breached so you can change them to a more secure form of password.
Apple Password Manager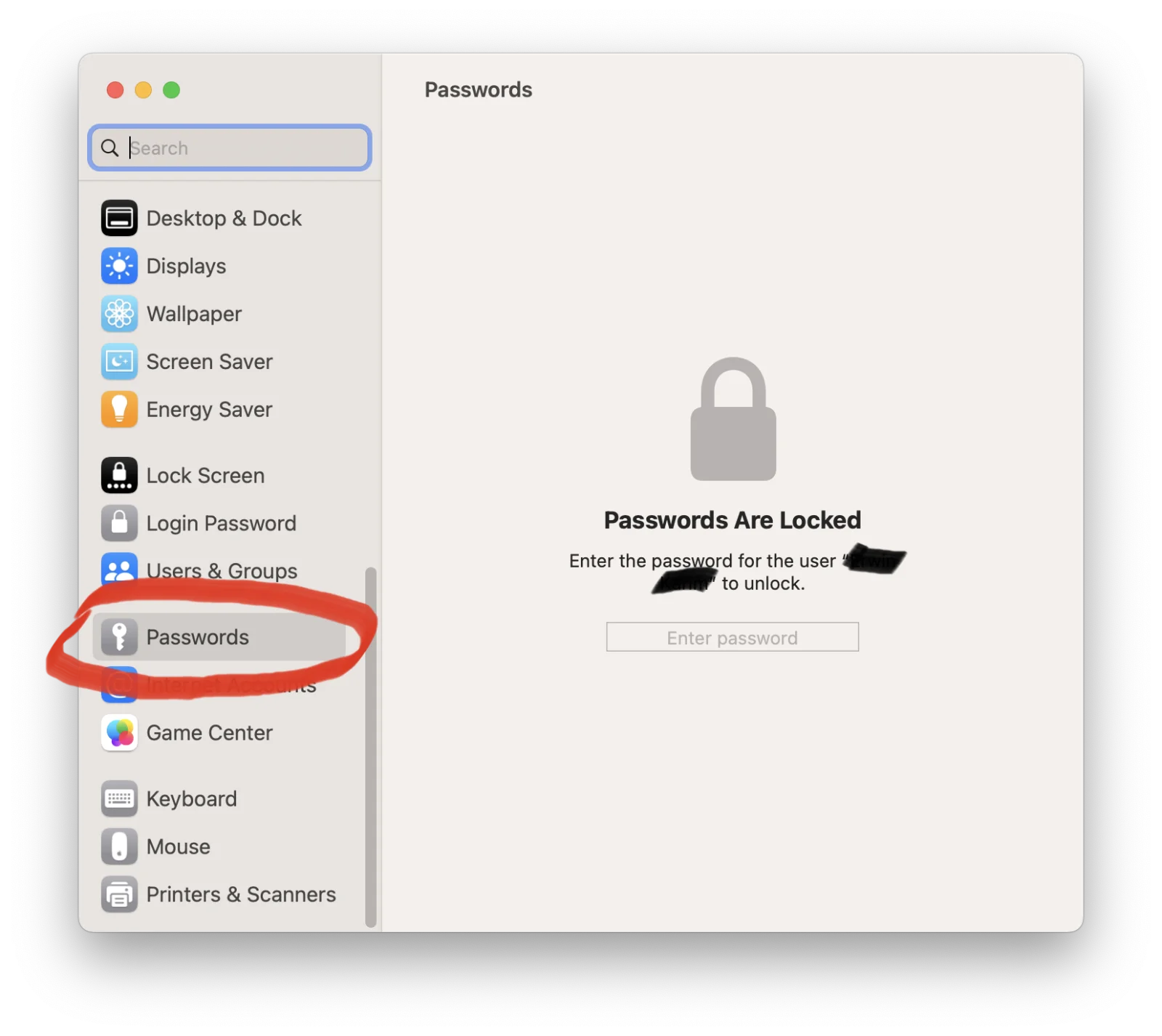 Apple has a password management system that was introduced in Mac OS 8.9 (way back in the 90s) called Keychain. The idea back then was basic, a secure place to keep usernames and passwords. Later, it moved to the internet with iCloud Keychain where the passwords are shared among your devices.
As one would suspect, the Apple password manager works well in Apple's ecosystem. The password will be automatically filled when you are using Safari or Apple's first-party apps, but if you are using Mozilla Firefox: no dice. Apple does put a browser extension for Google Chrome, but that's it.
Apple's password manager also suggests strong passwords and lets you know if the password has been leaked online.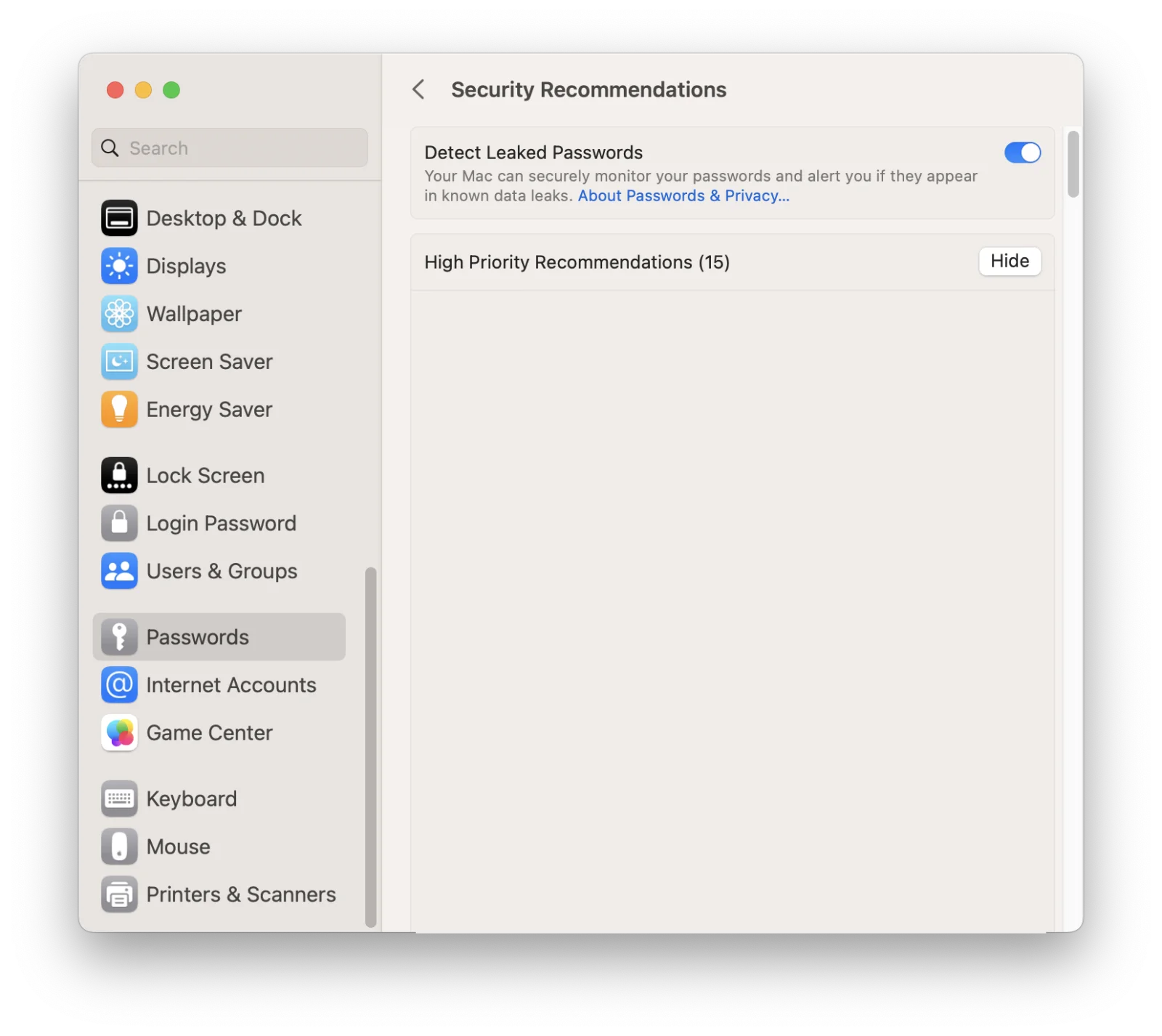 Google Password Manager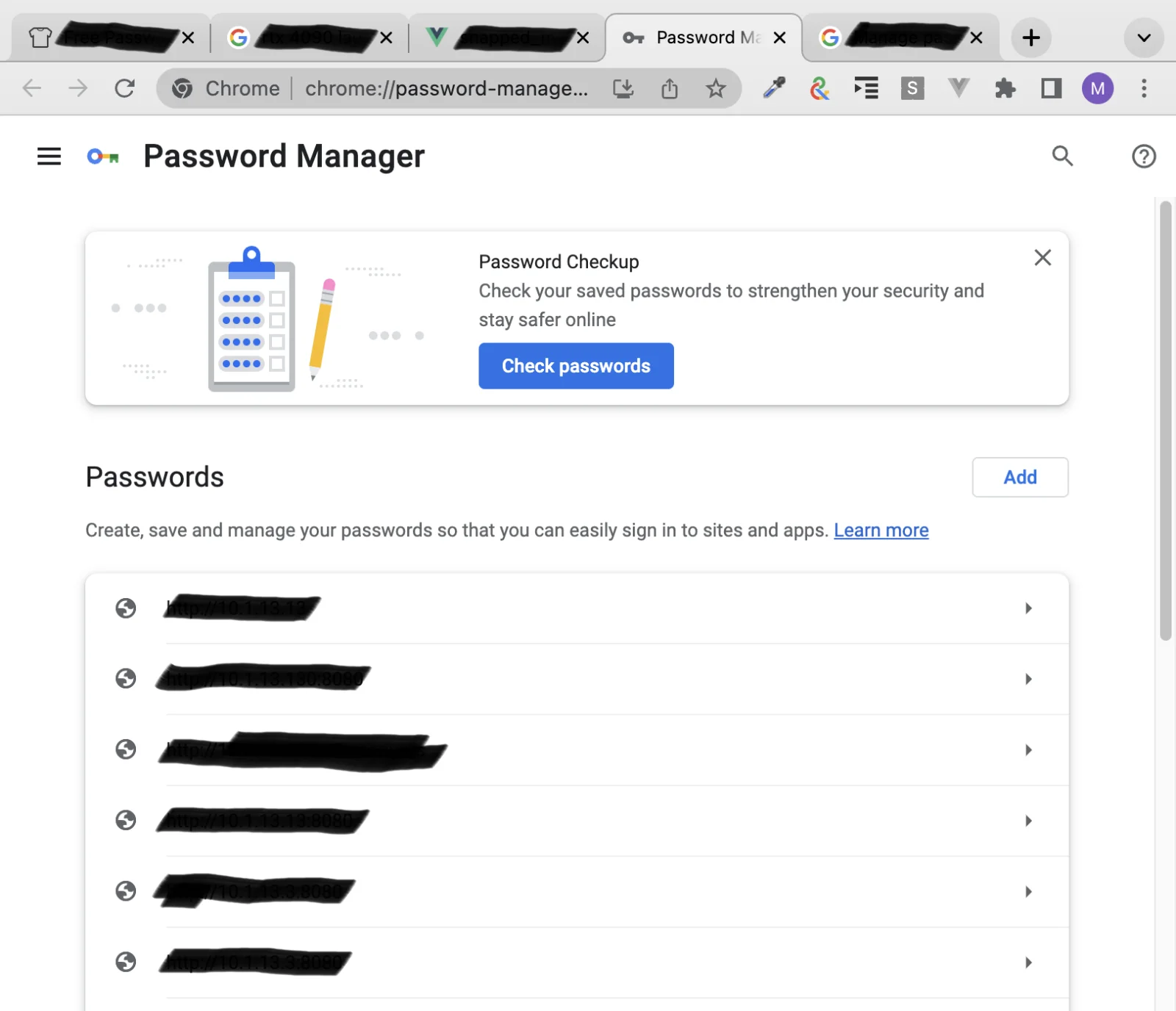 Google introduced its version of password manager sometime in 2015. You can access them on Google Chrome's special page chrome://password-manager. The interface is very basic and works mostly in Google Chrome.
One step further is that the password database can be linked to your Google account so it can be kept secure in the cloud. One great thing is Google also keeps track of leaked password and inform you if one of your passwords is leaked online. Linked passwords can be found in Google Password Manager
Mozilla Password Manager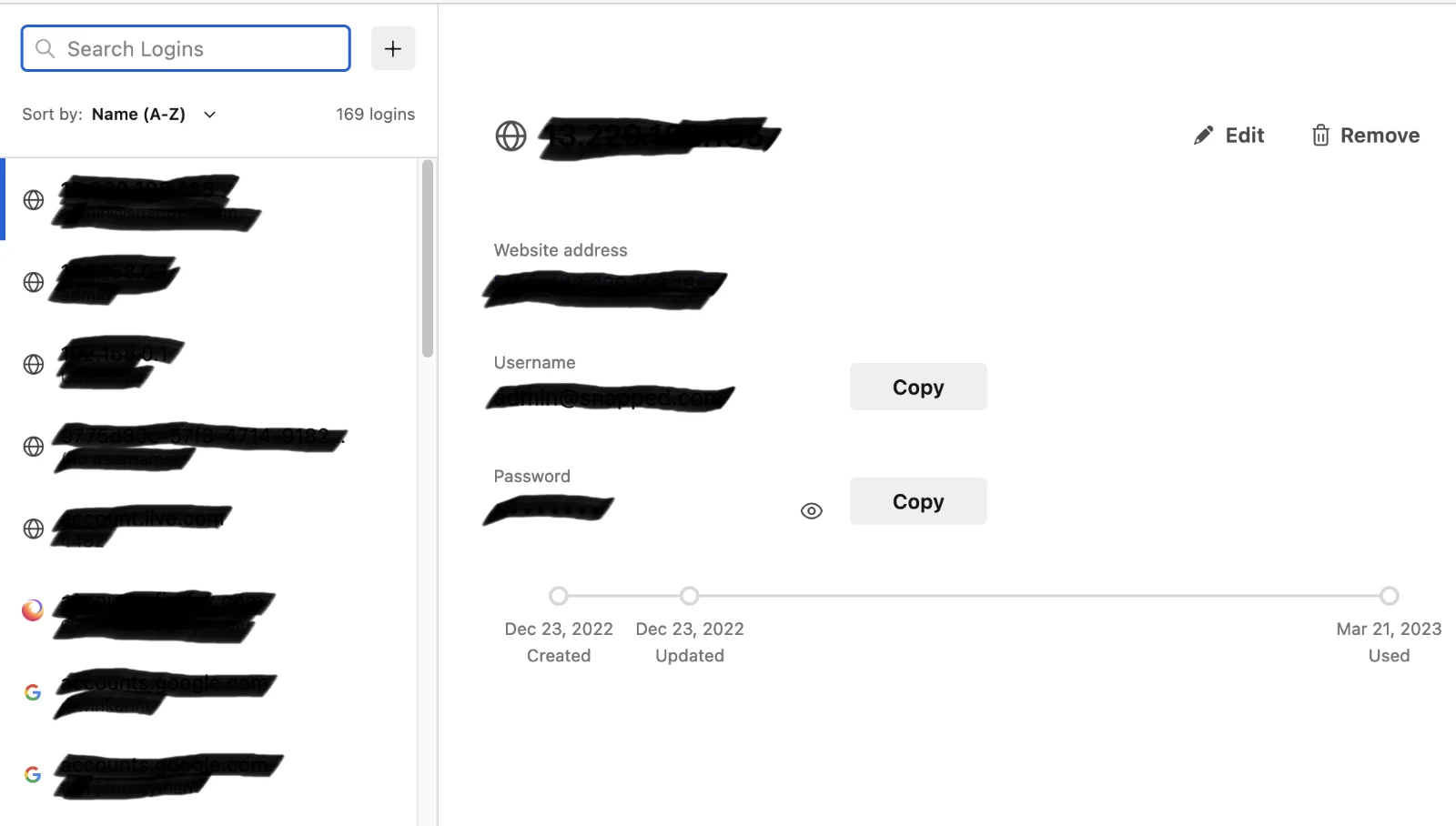 Another popular web browser, Mozilla Firefox also has a password manager. Mozilla Firefox is quite popular for people who don't want to use a "mainstream" Google Chrome and equivalent (Microsoft Edge) web browser.
The password manager has the basics covered: saving passwords in a centralized database, suggesting strong passwords, and the ability to save the password database on the cloud. One feature that I like is it shows when you change the password. Passwords should be changed regularly as a good practice.
You can see the password managed in Firefox in the menu system or go to their special page about:logins on the address bar.
Conclusion
Password managers are now available everywhere and it is good practice to use them as they provide strong passwords and in case of a breach, change the passwords for you.
Of course, paid solutions are available with all the bells and whistles, but the free solutions from Apple, Google, and Mozilla are a good start.
Plug
Support this free website by visiting my Amazon affiliate links. Any purchase you make will give me a cut without any extra cost to you
Other Ecosystem Items
Battle of M2 Ultras: Mac Studio 2023 vs Mac Pro 2023
Apple finally updated the Mac Pro to the latest Apple Silicon, completing the transition from Intel-based central processor to their own Apple Silicon. But the Mac Pro is an oddball: Why would you pay an extra $3,000 for what is essentially an M2 Ultra Mac Studio?
Online IDEs Compared
With everything going to the Internet, it will be just a matter of time before the tools to build the Internet will go the same way.
Tags:
password manager
,
macos
,
google
,
google chrome
,
firefox
,
mozilla
,
safari
,