Table of Contents
Update: We also make a comparison between Intel's 12th Generation "Alder Lake" Core CPU against the M1-series, from base to M1 Max. Read about it here
In the "Unleashed" October event, Apple has updated their best selling workhorse laptop, the MacBook Pro. It not only has an all new design, Apple also debuted two new Apple Silicon dubbed M1 Pro and M1 Max. Apple has bold claims about performance, and more importantly, performance per watt which is paramount for a mobile workstation like the MacBook Pro.
The M1 took the world by storm because despite having a TDP of only 10-15W, it could take on Intel and AMD's best chip. But there is so much you can do with a chip that was designed to be as efficient as possible. There are legions of people that require an extra boost in performance while still needing the portability and efficiency of a laptop. These people are professionals, journeymen who earn money with the use of the laptop. And to meet the needs for such group of people, the M1 Pro and M1 Max is Apple's answer.
Apple M1 Pro and M1 Max
For more detail information about the M1 Pro and M1 Max, read here.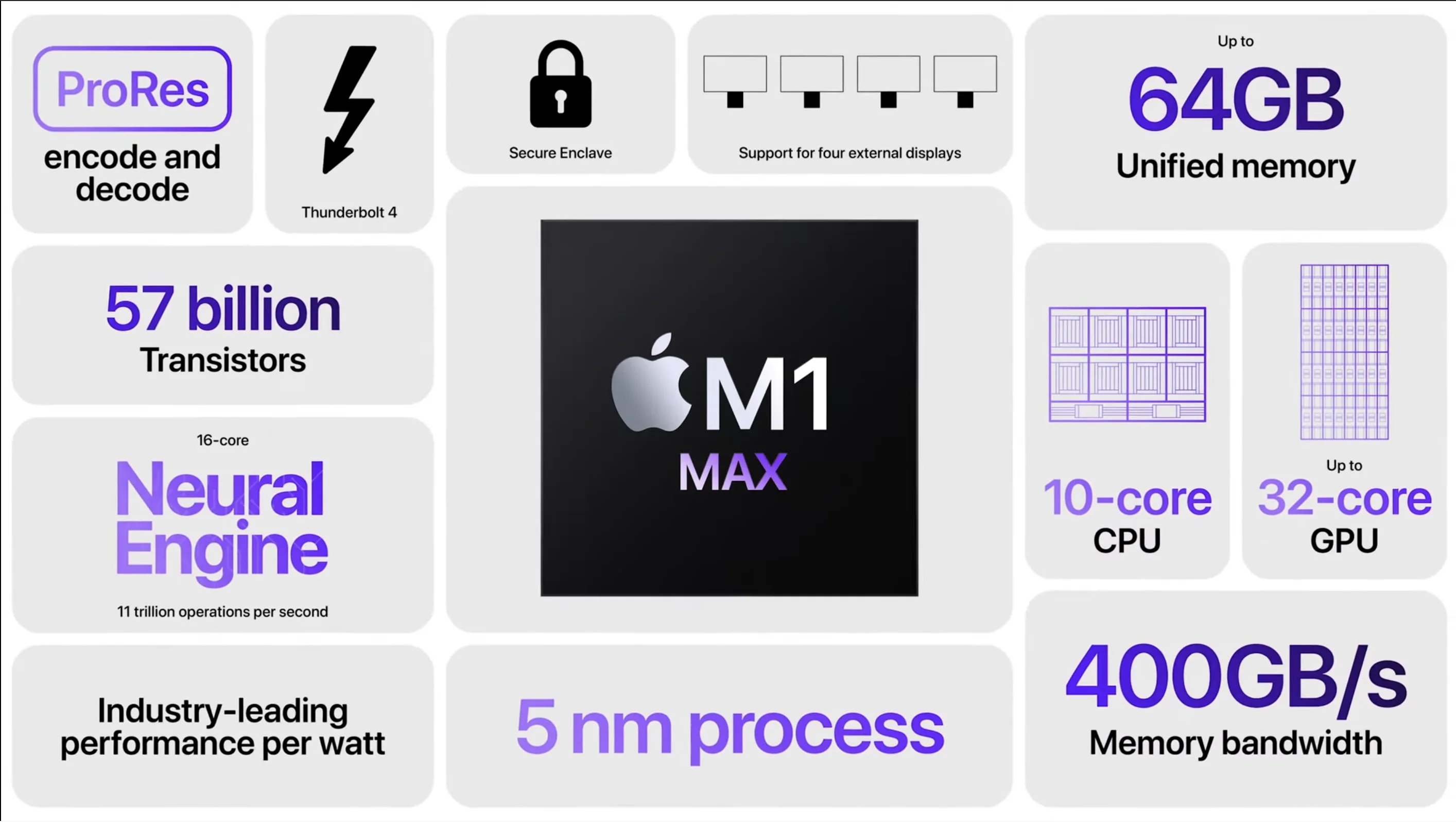 The M1 Pro and M1 Max are Apple beefed up versions of the base M1 chip. Not only there's more cores overall (bumped to 10 from 8), the setup is more performance orientated with 8 performance cores and 2 efficiency cores compared to M1's 4 performance and 4 efficiency cores. Graphics where new SOCs shine. Where the M1 only has 8 graphic cores, you have double that in the M1 Pro with 16 cores and double that in the MAX with monstrous 32 graphic cores. All SOCs feature Apple Fabric and a 16-core neural engine.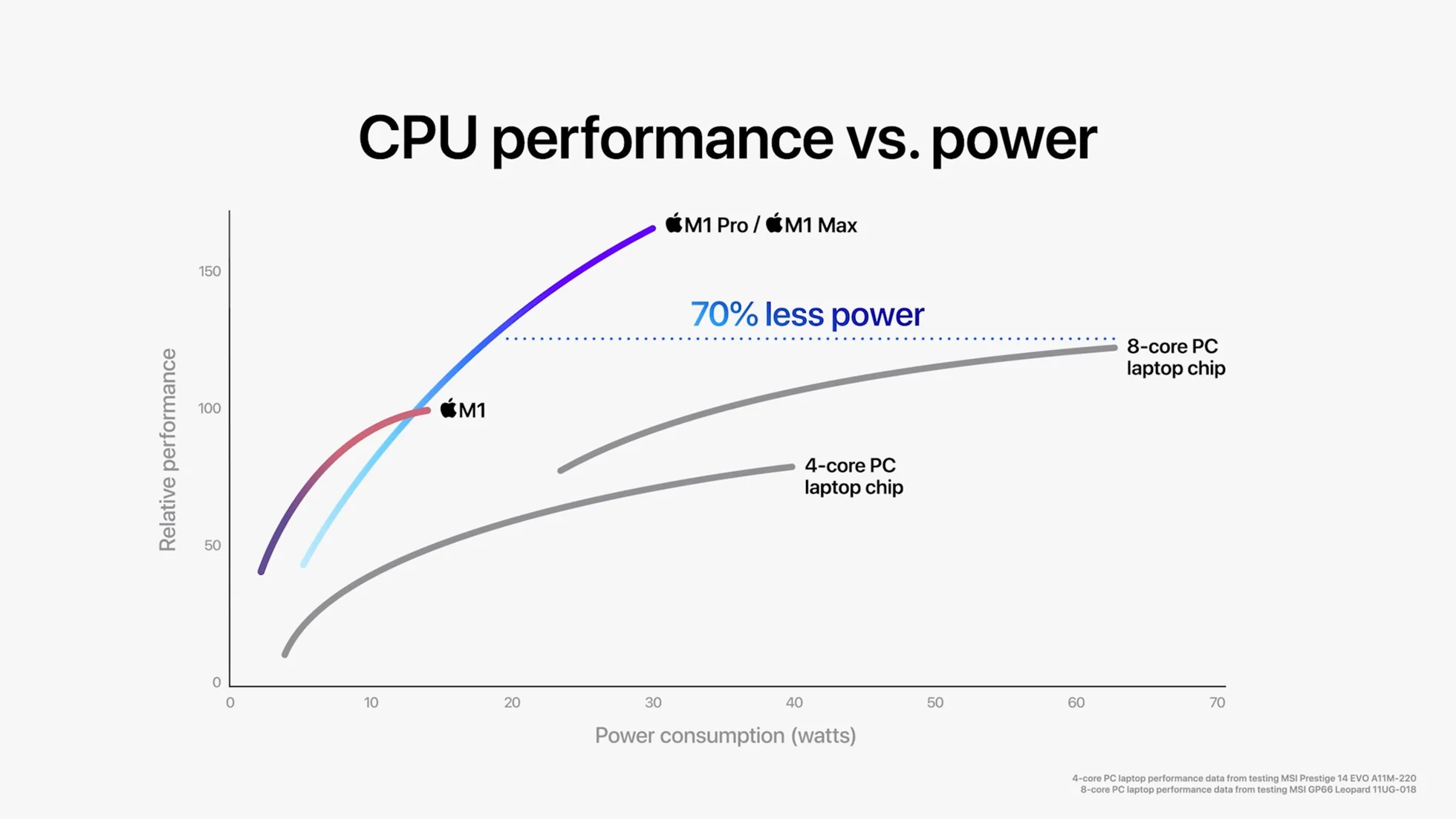 Apple added more functionality in the M1 Pro and M1 Max which the SOCs has a media engine to encode and decode ProRes videos, display engine to handle external display, dedicated thunderbolt controller to handle external I/O. All these accelerators might not delight the benchmark program but nevertheless are quite important if you use them.
Another feature of the M1 Pro and Max SOCs is the abundant memory channels that are built on the system. While typical consumer chips from AMD and Intel get dual memory channels, by our estimation, Apple put 4 memory channels on the M1 Pro and 8 on the M1 Max. Such amounts of memory channels are usually put on server chips like the Xeon on Intel and Epyc on AMD.
Intel Core i9
From the 1980s to 2010s, Intel was the king of the hill. One of the early founding fathers of Silicon Valley, to see Intel's history is to see the semiconductor industry's history. Intel led many innovations in the industry like the constant shrinkage of the manufacturing process going from 3 micrometer to 10 nanometer (300x reduction), thunderbolt protocol and building a few of the top supercomputers. However, the lead has shrunk with the advent of the smartphone. Somehow, the giant missed a new era of computing and the competitors, Apple in particular, began to catch up.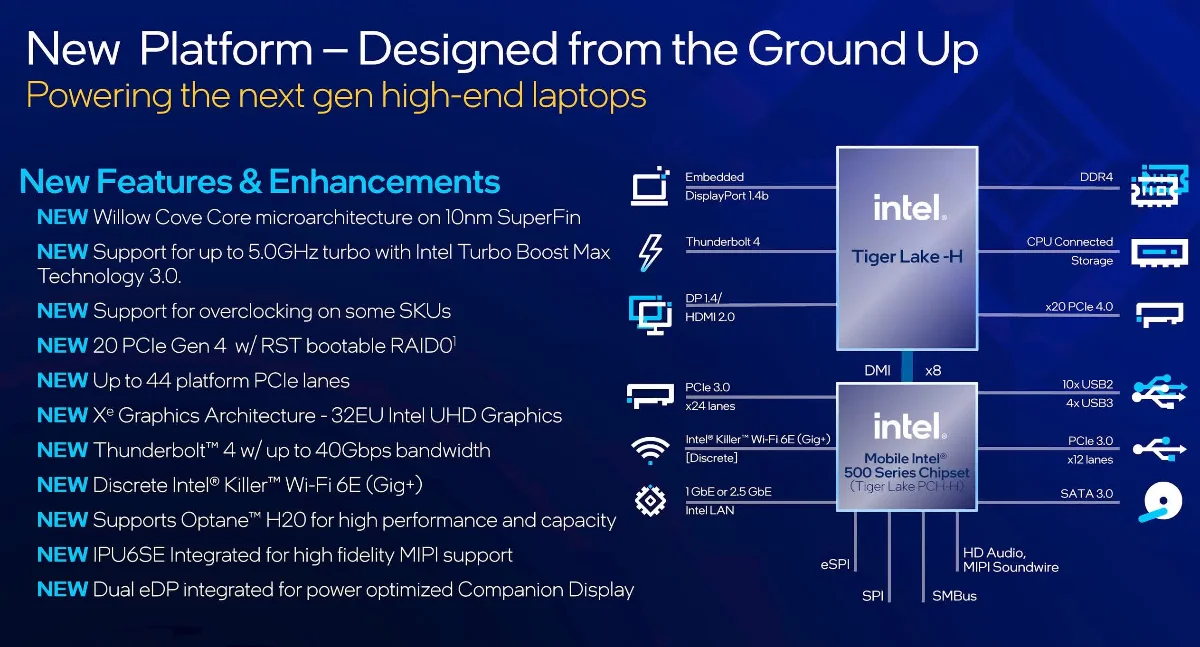 The Core i9-11980k represents the best laptop chip that Intel made so far. Instead of having performance and efficiency cores, it has 8 cores that can be tuned down and up depending on the required task at hand. Internal graphics are provided by UHD graphics which is the best from Intel so far. TDP for the chip is set around 45W but can ramp up to 60W based on needs.
AMD Ryzen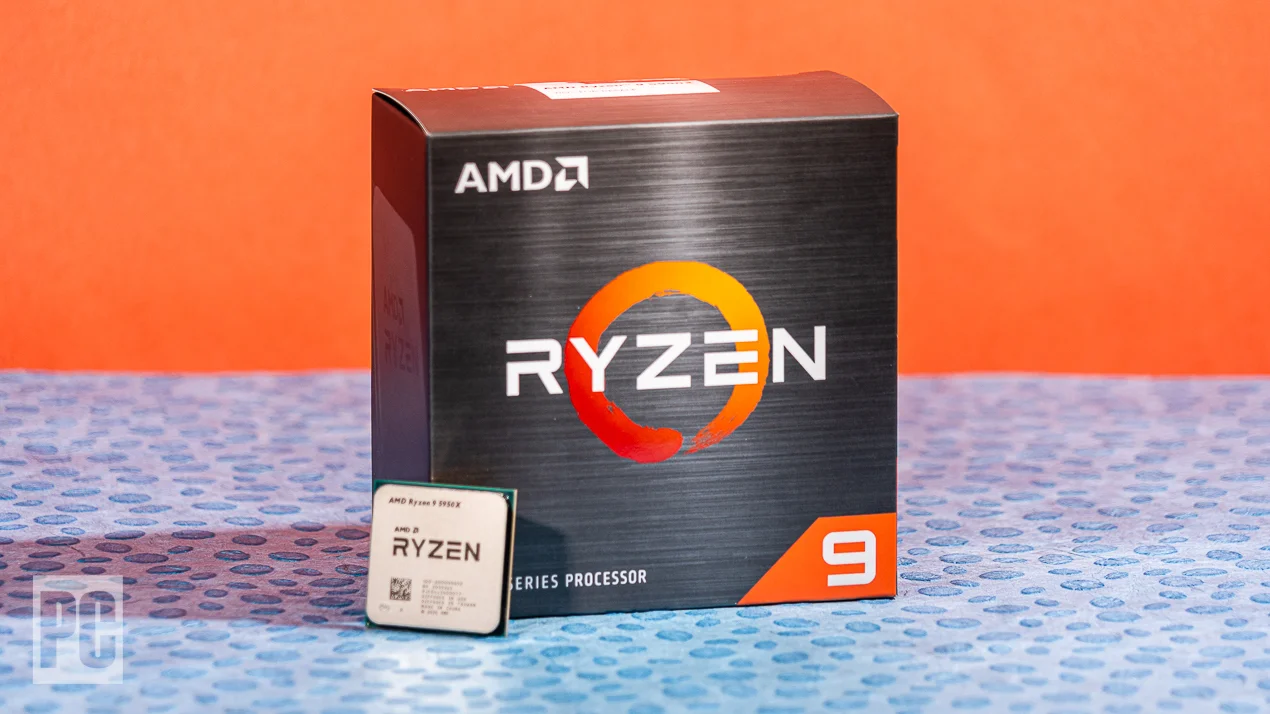 Since the 1980s, AMD found their license to print money by licensing Intel's x86 instruction set and making their own chip. Sometimes a good challenger to Intel, AMD makes value for money performance chip. Intel sometimes makes missteps in which AMD grabbed the opportunity. First was the transition to 64-bit instruction where Intel tried with their separate IA-64, but AMD made the right decision to extend the x86 to x86-64, in which Intel ended up licensing the x86-64 from AMD. The next was Intel manufacturing woes allowing AMD to finally beat Intel performance crown with their Ryzen series.
The Ryzen 7 5850U represents the best laptop chip from AMD. It has 8-cores. It has Radeon 8 for graphics. With 15W TDP, it is quite an efficient chip.
The Ryzen 9 5900X is a full blown desktop CPU with 105W TDP. Designed around desktop towers that do not care about power efficiency, it has no integrated graphics to speak of since it expects their customer to purchase a separate discrete graphic card for their build. This CPU has 12 cores that can drive 24 threads and with a list price of $569, it means serious business.
The benchmarks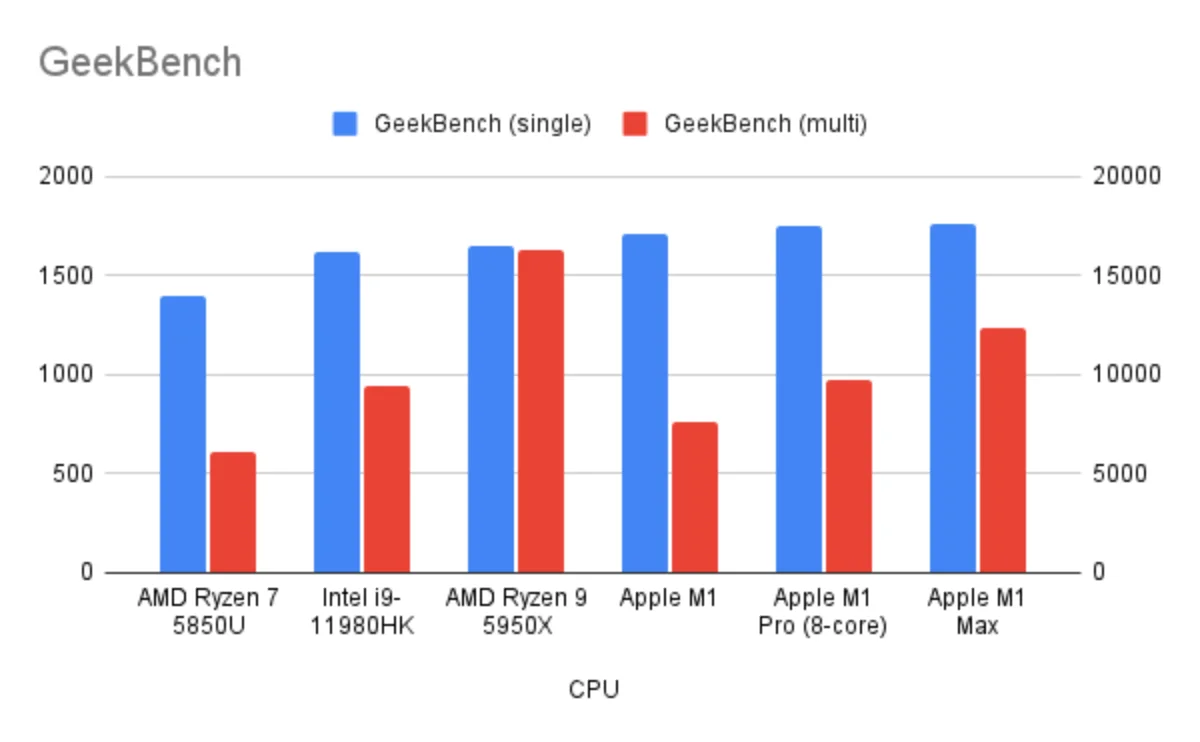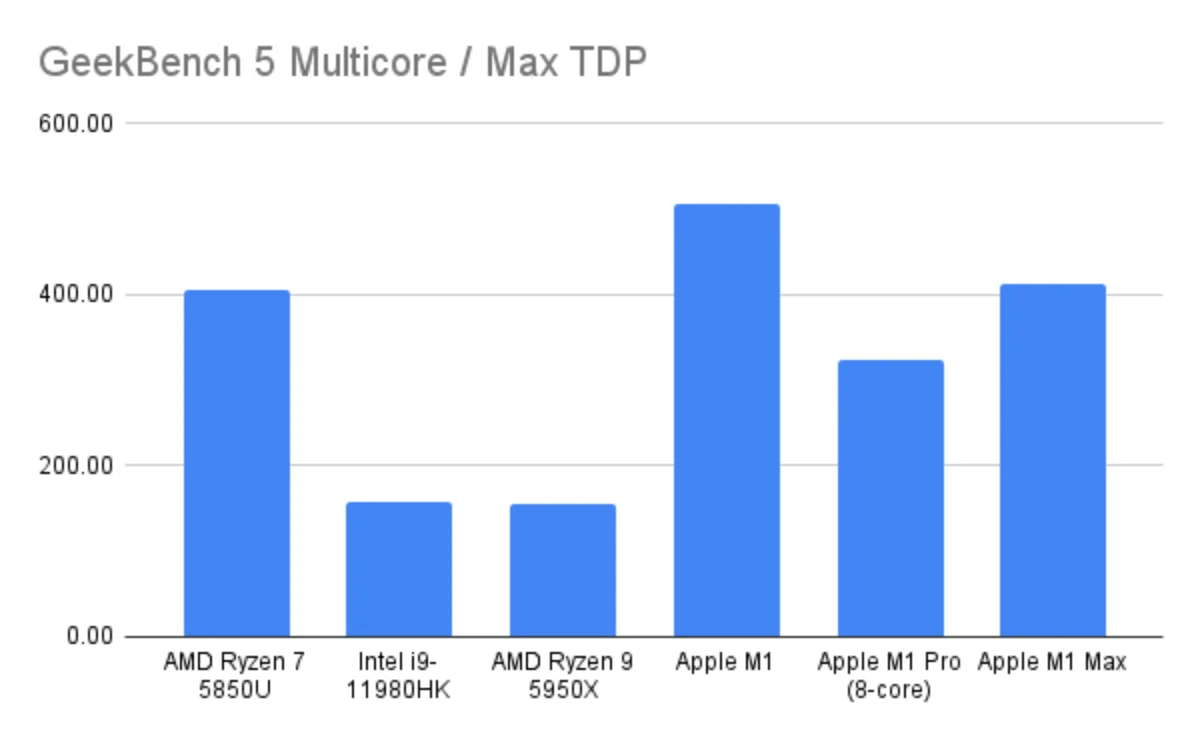 The benchmark speaks for themselves. The Apple M1 Pro is competitive with Intel and AMD's best laptop CPU,and the M1 Max just upped the ante. You need to bring in a proper desktop CPU with 100+ W TDP to match the performance that the M1 Pro and M1 Max gives. In terms of performance per watch, the M1 is still the most efficient laptop chip out there. You will sacrifice some efficiency to achieve far higher raw power, a point for consideration when looking for a laptop.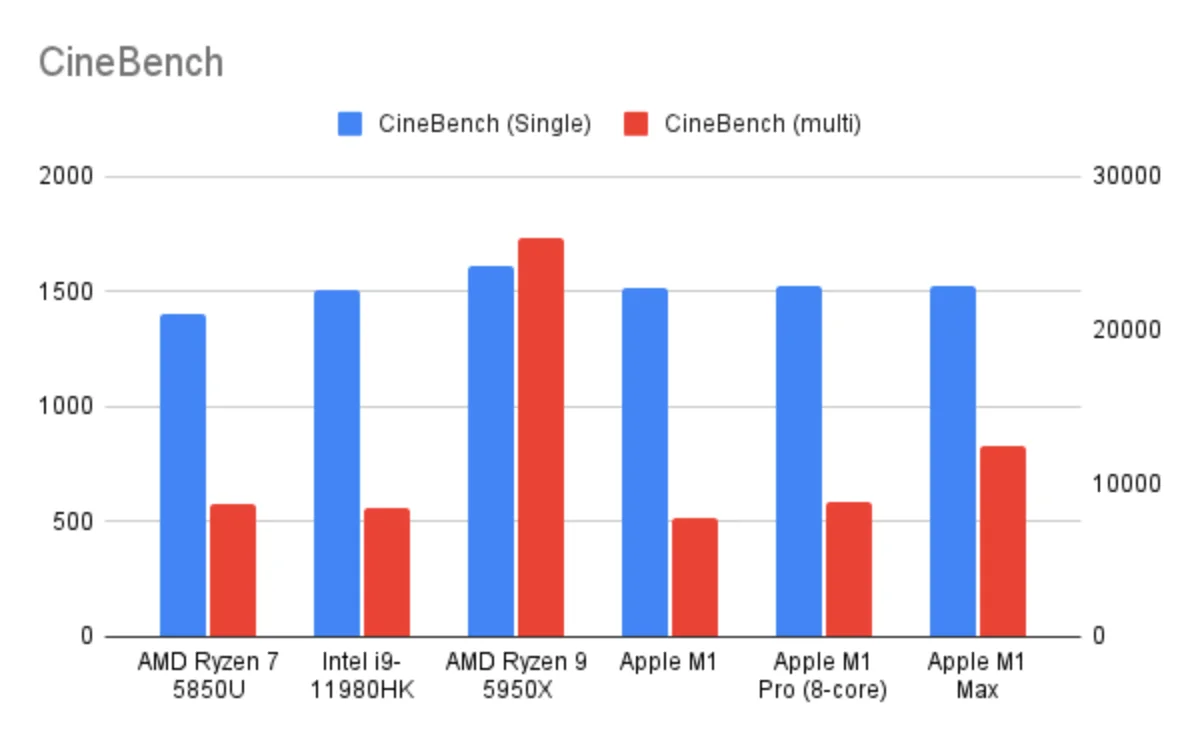 Another story that synthetic benchmark does not show is real world usage. If your workflow matches with what Apple has in mind, then you are in for a treat. Rene Ricthie, a renowned Youtuber, recorded how much time and energy it took to render his 200GB Final Cut Pro Project, a 18-minute iPhone 13 review project. Scenes were from a ProRes or H.264 source and off he goes to the render. It only took him 3 minutes and 10% of battery life to render the video. Something that is mind-boggling fast since the last MacBook Pro (i9-9880HK + Radeon 5500M) took around 27 minutes and 75% battery life.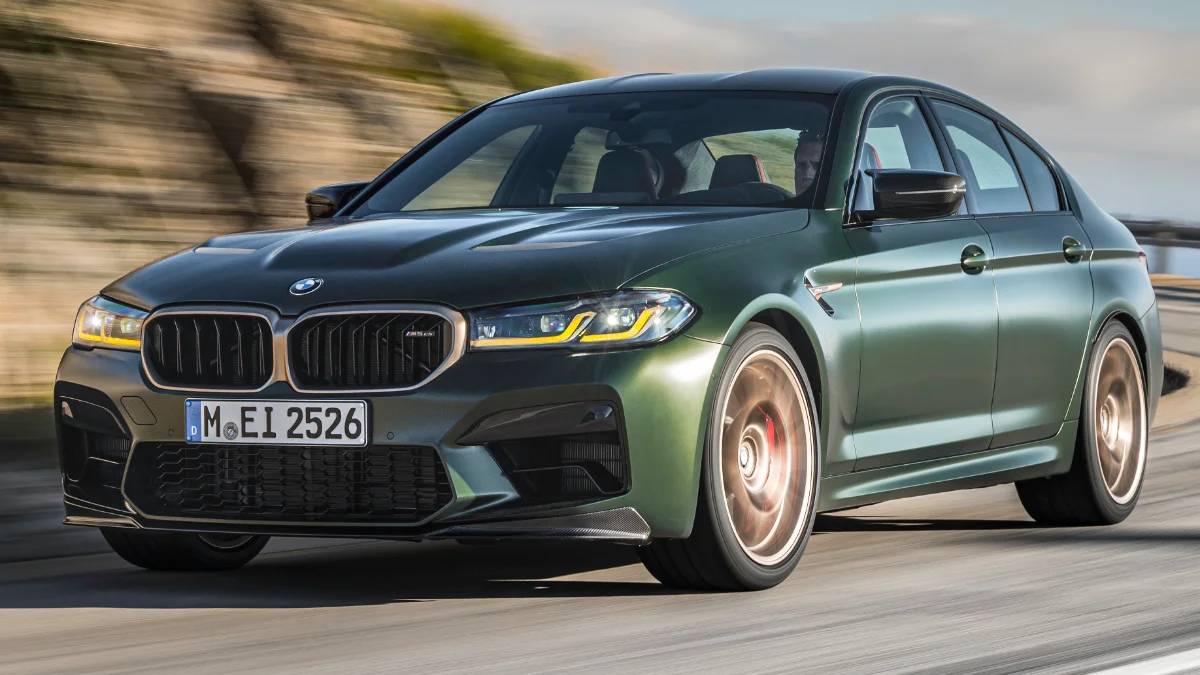 Conclusion
As a CPU, the M1 Pro and M1 Max are very fast and efficient CPUs. But to give a car analogy, a car is more than just the engine that runs the car. It is the entire package. Horsepower and torque are good numbers to run by, but there's also the suspension system, the conform, and the steering feel. The entire package is what separates a car for the rest.
In the case of M1 Pro and M1 Max, raw power shows that the CPU is more competitive than it's nearest peer. However, what synthetic benchmarks do not show is the number of accelerators that the M1 Pro and M1 Max give, provided that they fit in Apple's workflow. To paraphrase a Youtuber, he finds that it is mind blowing that you can playback 4.2K ProRes RAW video and do all the adjustments and color corrections in real time and in high quality. Doing the same thing on any other CPU is just not possible since they don't have the right workflow accelerators.
Plug
Support this free website by visiting my Amazon affiliate links. Any purchase you make will give me a cut without any extra cost to you
Accessories:-
Wireless earphones / headphones:-
Buyer's Guide:-
Resources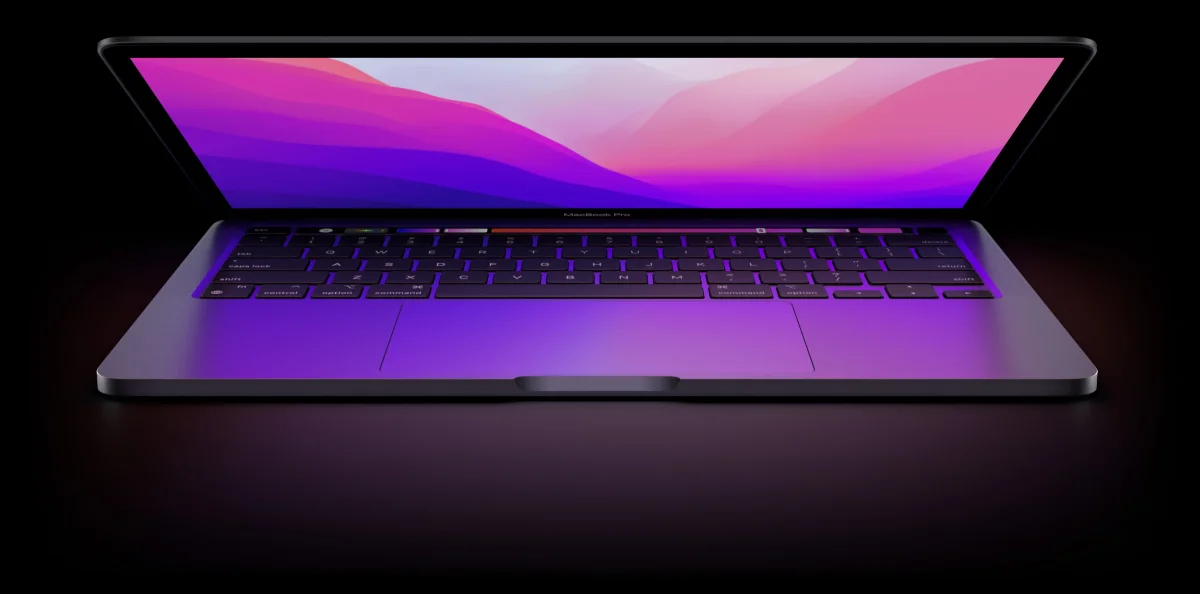 Should You Get the Macbook Pro M2?
When Apple updated their consumer SOC to the M2, they introduce the chip with their two best-selling Macs: the MacBook Air and the MacBook Pro. However, other than the M2, the MacBook Pro does not get any refresh at all. Why Apple is still selling the MacBook Pro M2?
Tags:
m1 pro
,
m1 max
,
comparison
,
intel
,
i9
,
amd
,
ryzen
,