Macbook Air M1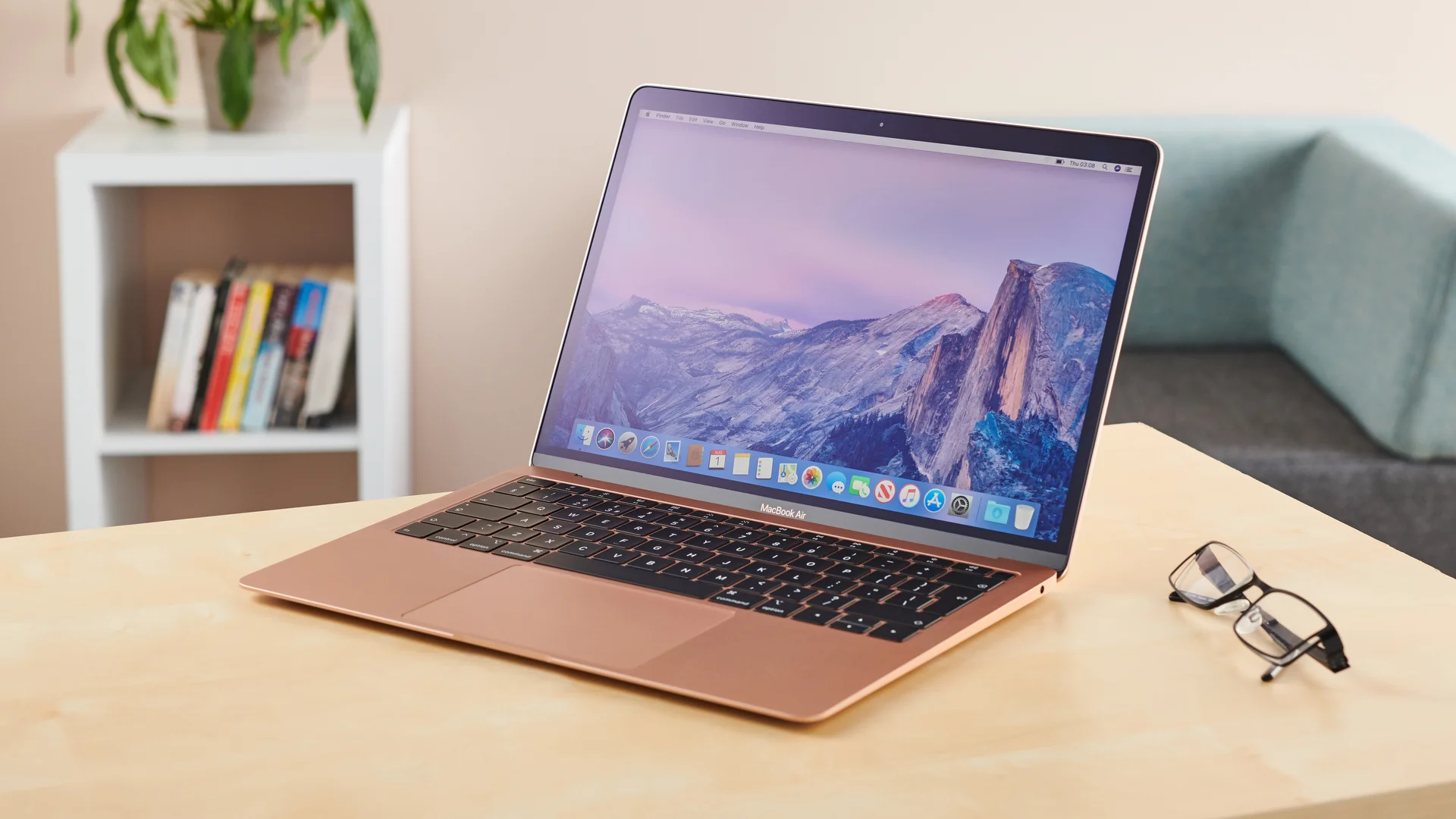 The definitive default laptop from Apple. It also the default laptop for many. It's one of the best selling laptops of all time. Everyone is using it, from students to tycoons. You can build and manage an empire from this machine and with the M1 chip which kick off the Apple Silicon revolution, it's more capable than ever.
With so much improvement on this version versus the previous one that is using Intel chip, it's hard to say no to this.
What it is?
Apple baseline laptop for peole who needs a laptop. The newest version comes with the M1 chip which kick-off Apple transition away from Intel CPUs to Apple Silicon. The iconic wedge shape and light weight makes it easy to carry around to lecture hall to board meetings.
New Features
New M1 chip Apple announced the transition away from Intel CPUs to their own Apple Silicon. The M1 is the first in a family of SOCs (System on Chip) by Apple. Internally, the CPU has 8 cores (4 high performance, 4 high-efficiency), up to 8 graphics cores and 16 neural network cores.
Fanless design To show how good the thermal management of the new CPU, this ultra portable does not have any fans. So the only moving part of the laptop is the keyboard, haptic engine for the mouse fell (which can be turned off) and the hinge.
New screen The screen has a better color rendition, which runs the P3 color space. Other than that, the brightness level is pretty much like the previous version at 400 nits.
New memory architecture Together with the M1, the memory architecture is different from the previous one. Instead of a seperate module, the memory sits next to the CPU and is shared with the CPU, graphics cores and the neural network cores. Usually this will create bottleneck where the GPU will take portion of the RAM away from the CPU, but they managed it in a way that the memory pages are shared between CPU and GPU. So instead of copying from one portion of memory to another, they just work on the same portion straight away.
Better external monitor support For the first time ever, it's powerful enough to run a 6k HDR monitor. Theoretically you can use the Apple Pro Cinema Display XDR with the stand which together costs 6 times more than the laptop itself. Reports shows that it does flicker a bit when refreshing. Could be some software issue.
USB4 The ports has been upgraded to USB4 port. Intel has decided to license their Thunderbolt technology royalty free, so USB4 is essentially Thunderbolt 4. But that sometimes can be confusing.
Better WiFi The WiFi has been upgraded to WiFi 6 with theoretical bandwidth of around 11 GB/s
Better Battery The battery didn't change at all. But because of the M1 chip, the battery life has been extended for a few more hours.
Base Features
Most other features are identical like the previous Intel MacBook Air.
Touch ID Use your fingerprint to unlock your Mac. If you have your Apple Watch with you, you can unlock using that too.
Scissor Keyboard Keyboard that is actually comfortable to use instead of the weird butterfly keyboard.
Tech Specs
Display
Retina display
13.3-inch (diagonal) LED-backlit display with IPS technology; 2560-by-1600 native resolution at 227 pixels per inch with support for millions of colors
400 nits brightness
Wide color (P3)
True Tone technology
Chip
Apple M1 chip

8-core CPU with 4 perform­ance cores and 4 efficiency cores
Up to 8-core GPU
16-core Neural Engine
Battery and Power
Up to 15 hours wireless web
Up to 18 hours Apple TV app movie playback
Built-in 49.9‑watt‑hour lithium‑polymer battery
30W USB-C Power Adapter
Charg­ing and Expan­sion
Two Thunderbolt / USB 4 ports with support for:

Charging
DisplayPort
Thunderbolt 3 (up to 40Gb/s)
USB 3.1 Gen 2 (up to 10Gb/s)

Headphone Thunderbolt / USB 4
Memory
Up to 16GB unified memory
Storage
256, 512, 1024 or 2048 GB
Key­board and Track­pad
Backlit Magic Keyboard with:

78 (U.S.) or 79 (ISO) keys including 12 function keys and 4 arrow keys in an inverted-T arrangement
Ambient light sensor
Force Touch trackpad for precise cursor control and pressure-sensing capabilities; enables Force clicks, accelerators, pressure-sensitive drawing, and Multi-Touch gestures
Touch ID
Touch ID sensor
Wireless
Wi-Fi

802.11ax Wi-Fi 6 wireless networking
IEEE 802.11a/b/g/n/ac compatible

Bluetooth

Bluetooth 5.0 wireless technology
Camera
Video Support
Simultaneously supports full native resolution on the built-in display at millions of colors and:

One external display with up to 6K resolution at 60Hz

Thunderbolt 3 digital video output

Native DisplayPort output over USB-C
VGA, HDMI, DVI, and Thunderbolt 2 output supported using adapters (sold separately)
Audio
Stereo speakers
Wide stereo sound
Support for Dolby Atmos playback
Three-mic array with directional beamforming
3.5 mm headphone jack
Dimensions and Weight
Height: 0.16–0.63 inch (0.41–1.61 cm)
Width: 11.97 inches (30.41 cm)
Depth: 8.36 inches (21.24 cm)
Weight: 2.8 pounds (1.29 kg)3
It is worth it?
For those who just bought the Intel MacBook Air, I feel sorry for them since this is an actual upgrade from the previous version. Everything is just snappier and faster. You don't worry about thermal throttle because it does use power at all. And the CPU sips the battery so much that you would mistaken to think that they found new battery technology.
For yes, for the default laptop category, this is an absolute win.
Where to buy it?
Amazon Affiliate Page