iPhone 15 Lineup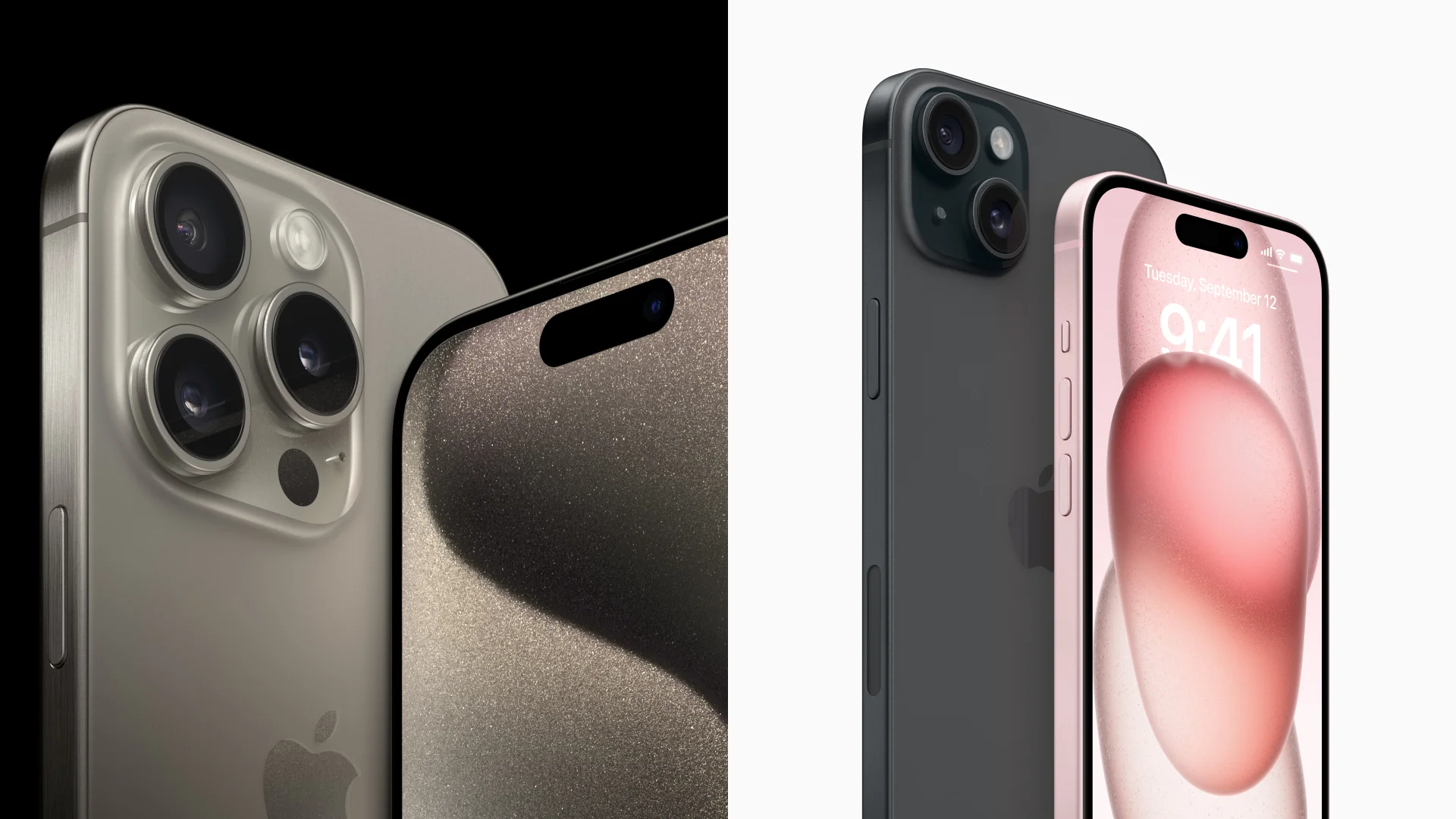 Apple finally launched the iPhone 15 and iPhone 15 Pro at their annual September special event. Here is what you need to know about Apple's best-selling device.
iPhone 15 / iPhone 15 Plus
What's new
Colors: The iPhone 15 comes in 5 new colors: black, blue, green, yellow, and pink. The colors are somewhat muted instead of popping up.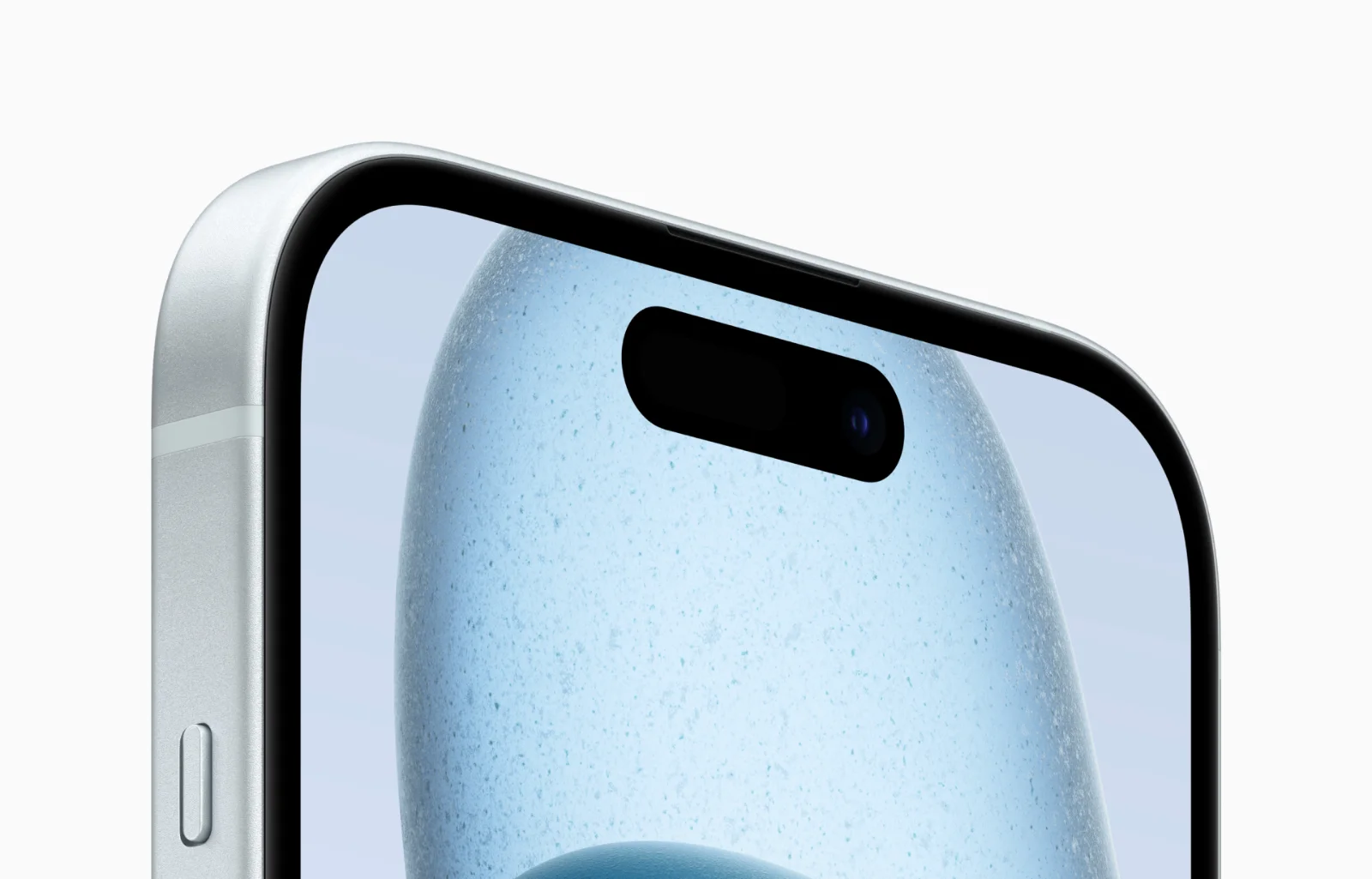 Dynamic Island: Dynamic Island comes to the base iPhone.
USB-C: Due to an EU law which will take into effect by 2024, the iPhone has finally switched from a Lighting port to USB-C. Speed is limited to USB 2 (480MB/s) for the iPhone 15 and iPhone 15 Plus which is plenty fast for common usage.
Camera Sensor: The iPhone 15 inherits the camera sensor from the iPhone 14 Pro. So you can shoot 48MP and for the first time, 2x telephoto zoom in the base iPhone. But you can't show ProRAW with the iPhone 15.
A16 Bionic: The iPhone 15 inherits the chip from the iPhone 14 Pro. So the iPhone 15 is the most powerful base iPhone yet from Apple.
Reverse Charging: With the USB-C port, you can also reverse charge other items that uses USB-C. For example, you can charge your Apple Watch and AirPods using the reverse charge feature.
Automatic Portrait Mode: When taking pictures, Apple can detect if the subject is a human and automatically store depth information. You can put portrait mode later in Photos app if you wish. This feature is useful because personally, I don't use portrait mode as much because it's slow and switch mode sometimes is inconvenient.
What's improved
Back glass: The back glass is made from a single piece of glass which includes the camera housing instead of a two-piece set of previous versions. The color is matte / muted instead of bright as before. Some people will not like the color scheme.
Display: The display has improved peak brightness of 2,000 nits when outdoors. HDR peak brightness also improved to 1,600 instead of 1,200.
SOS via Satellite: This feature was introduced with iPhone 14. Now, instead for emergency use only, the service is expanded if you have car trouble. Service is free for 2 years and tied up with AAA membership. SOS for first responders is expanded to more countries.
Others you need to know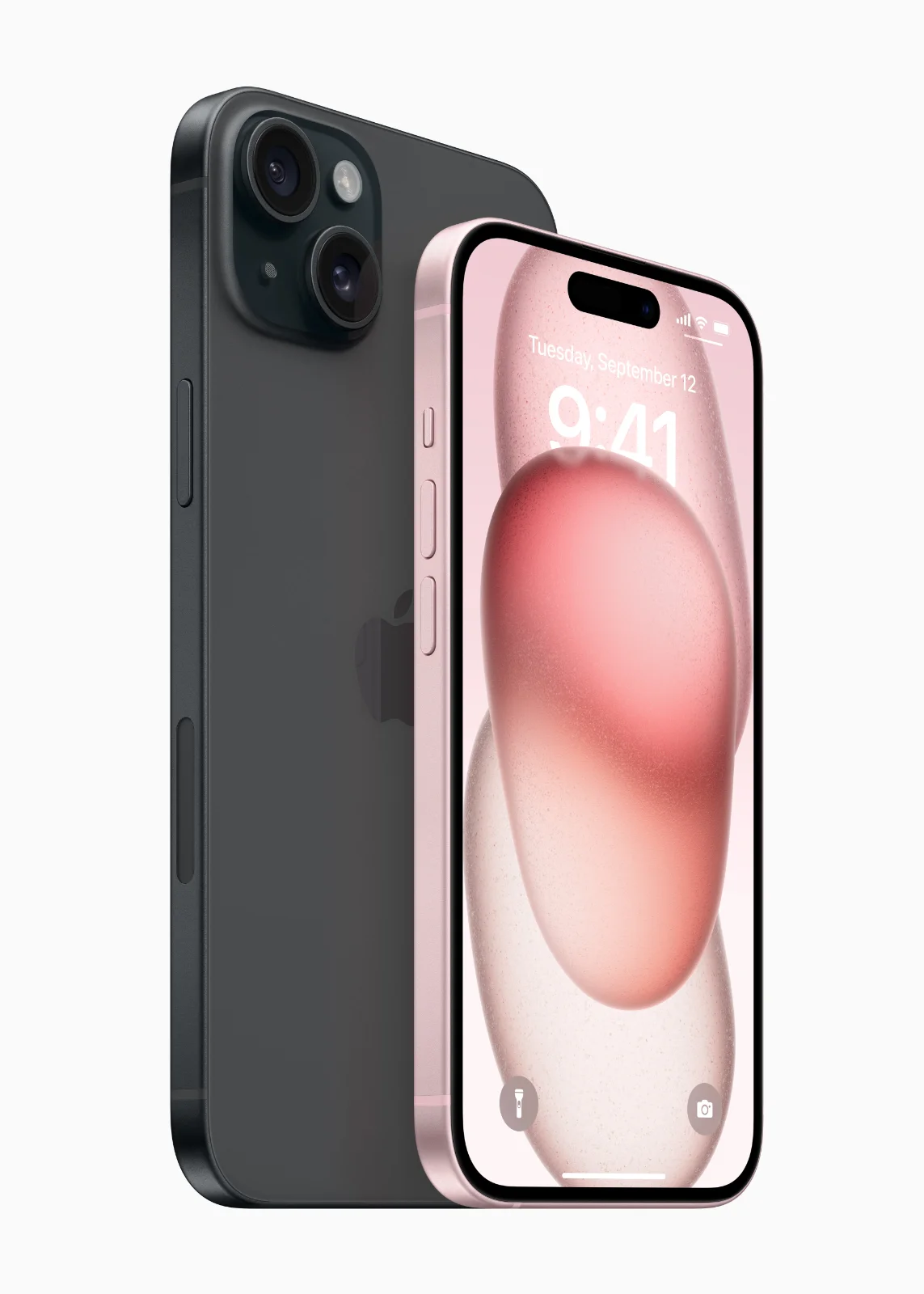 Sizes: As of the iPhone 14, the iPhone 15 comes in two sizes: the base 6.1" screen and iPhone 15 Plus which sports the 6.7" screen.
iPhone 15 Pro / iPhone 15 Pro Max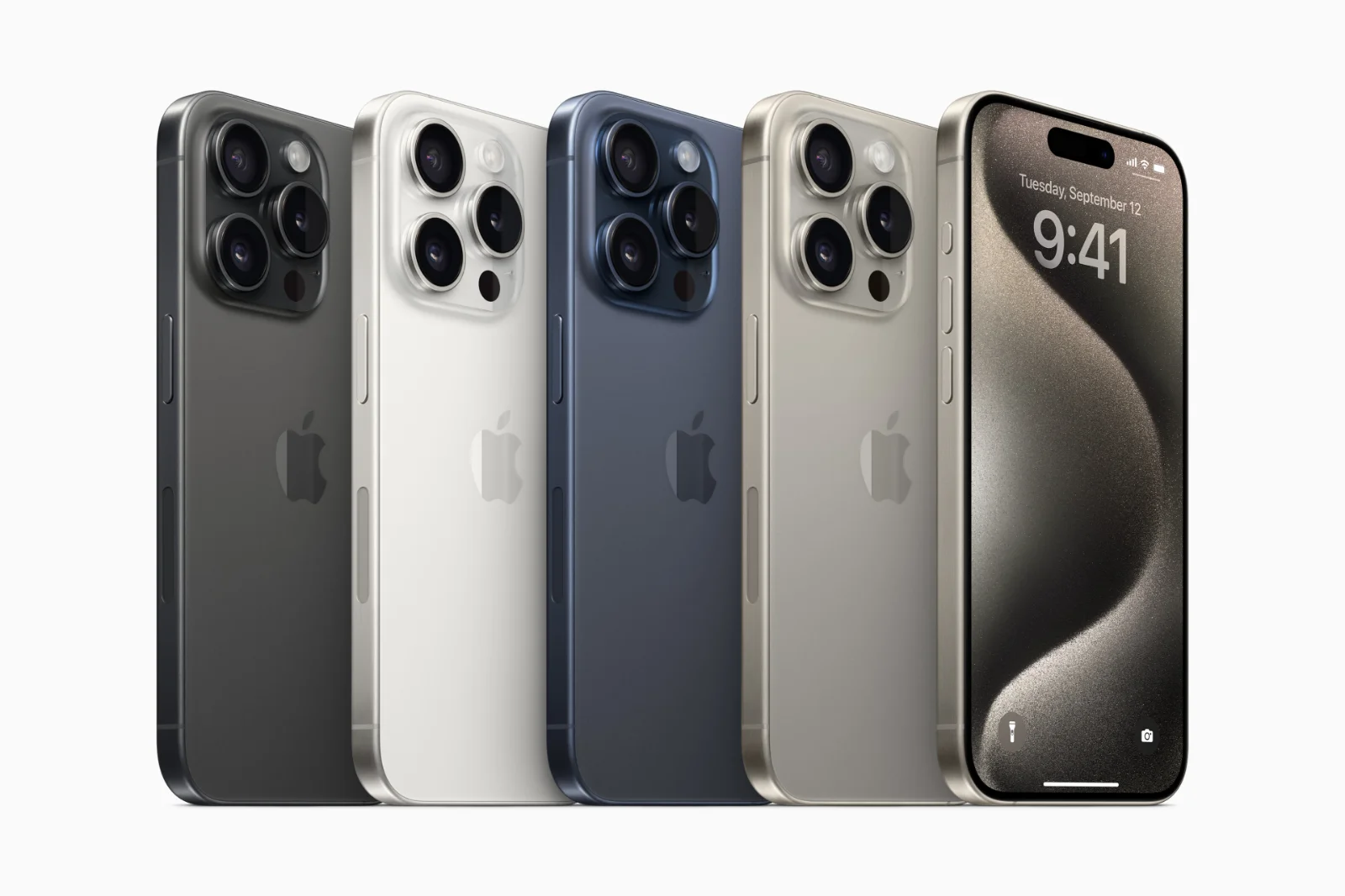 What's new
A17 Pro: First Apple chip that uses 3nm manufacturing process. Actually, first chip in the wild that uses this. Has a 6-Core GPU instead of the 5-core of the A16 Bionic
Titanium body: For the first time, Apple put titanium on iPhones. The last time Apple used titanium was MacBook Pro in the early 2000s. It was discontinued because the material issues. We think Apple would have solved the problem with titanium by now.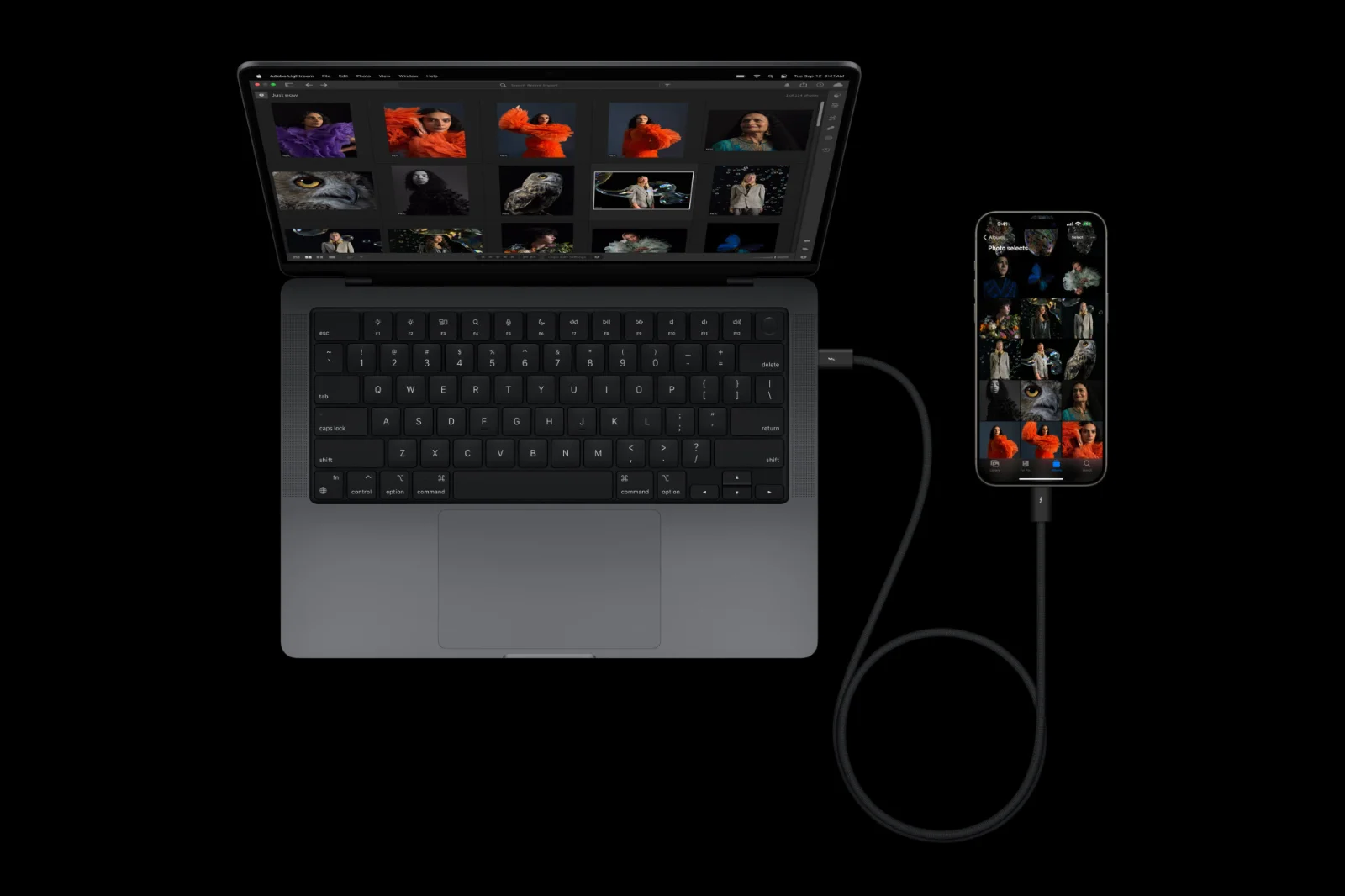 USB-C with USB 3 speeds: The iPhone 15 Pro has USB-C like its iPhone 15 counterpart. But the A17 has a special USB 3 module which enables a 10GB/s transfer rate. It's good if you usually shoot video in Log and want to transfer it to your Mac.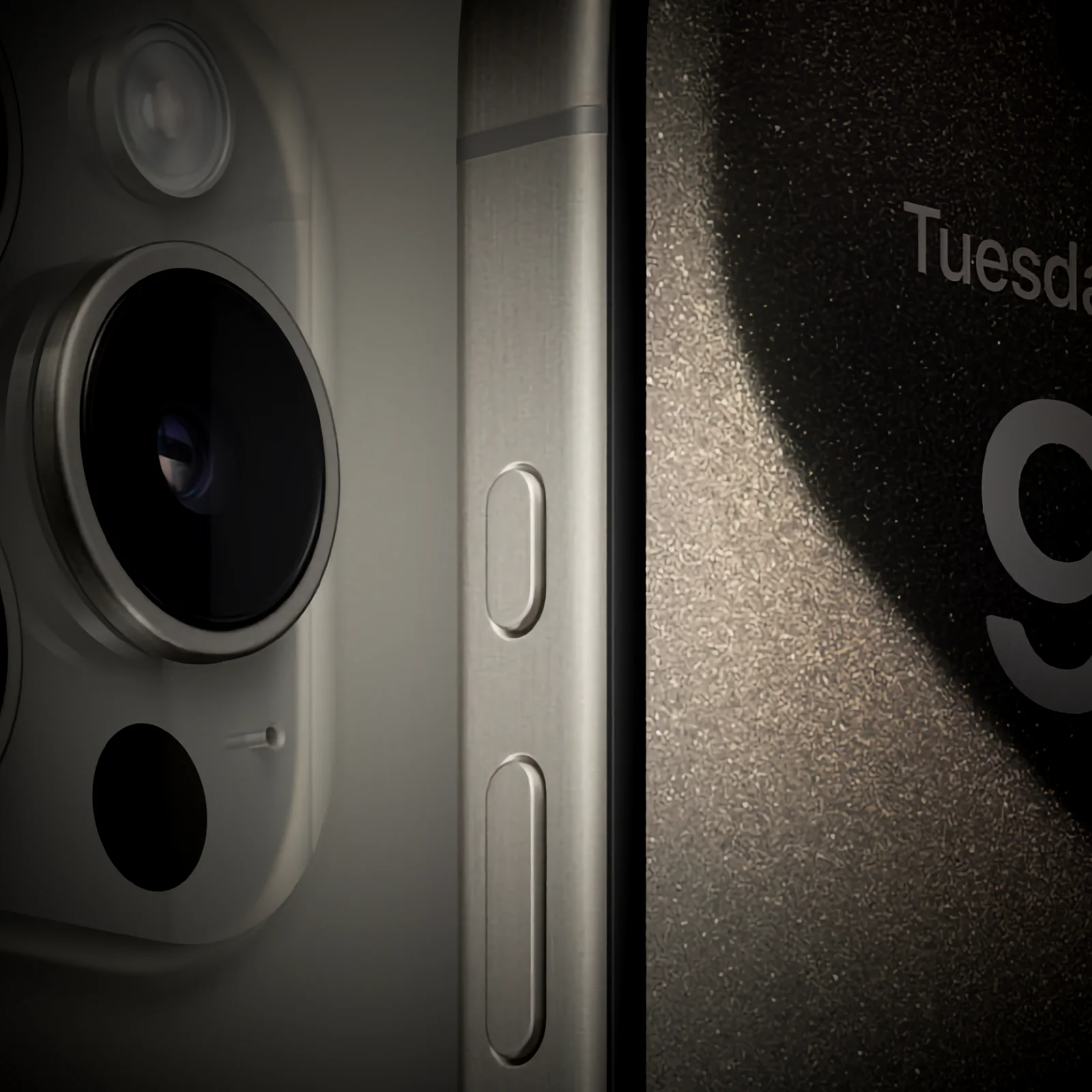 Action Button: The silent switch is finally replaced with a button. Instead of a quick switch, you have to long-press to activate the button. Furthermore, you can customize what the button does in the menu, although is limited to what Apple lets you do. Which include Siri shortcuts, which means almost anything.
Storage Recording: The iPhone 15 Pro supports direct to external storage recording. In the iPhone 15 Pro 128GB version, the phone will not support Log recording unless you have an attached external storage. This is quite practical especially if you plan to shot very long RAW videos.
Camera System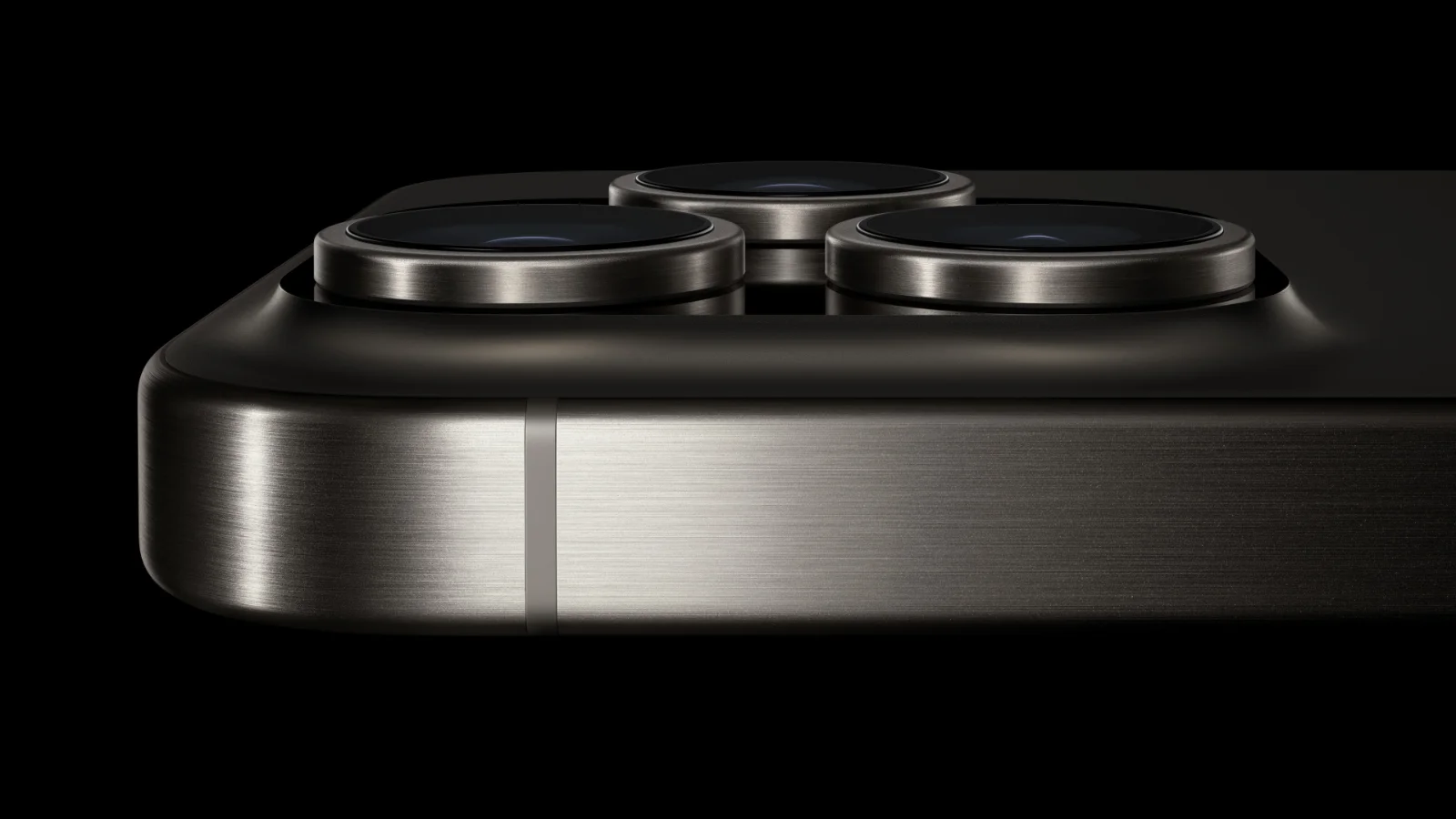 The Camera System: The iPhone 15 Pro / Pro Max is all about the new camera system. The sensor is a bit bigger than the previous version.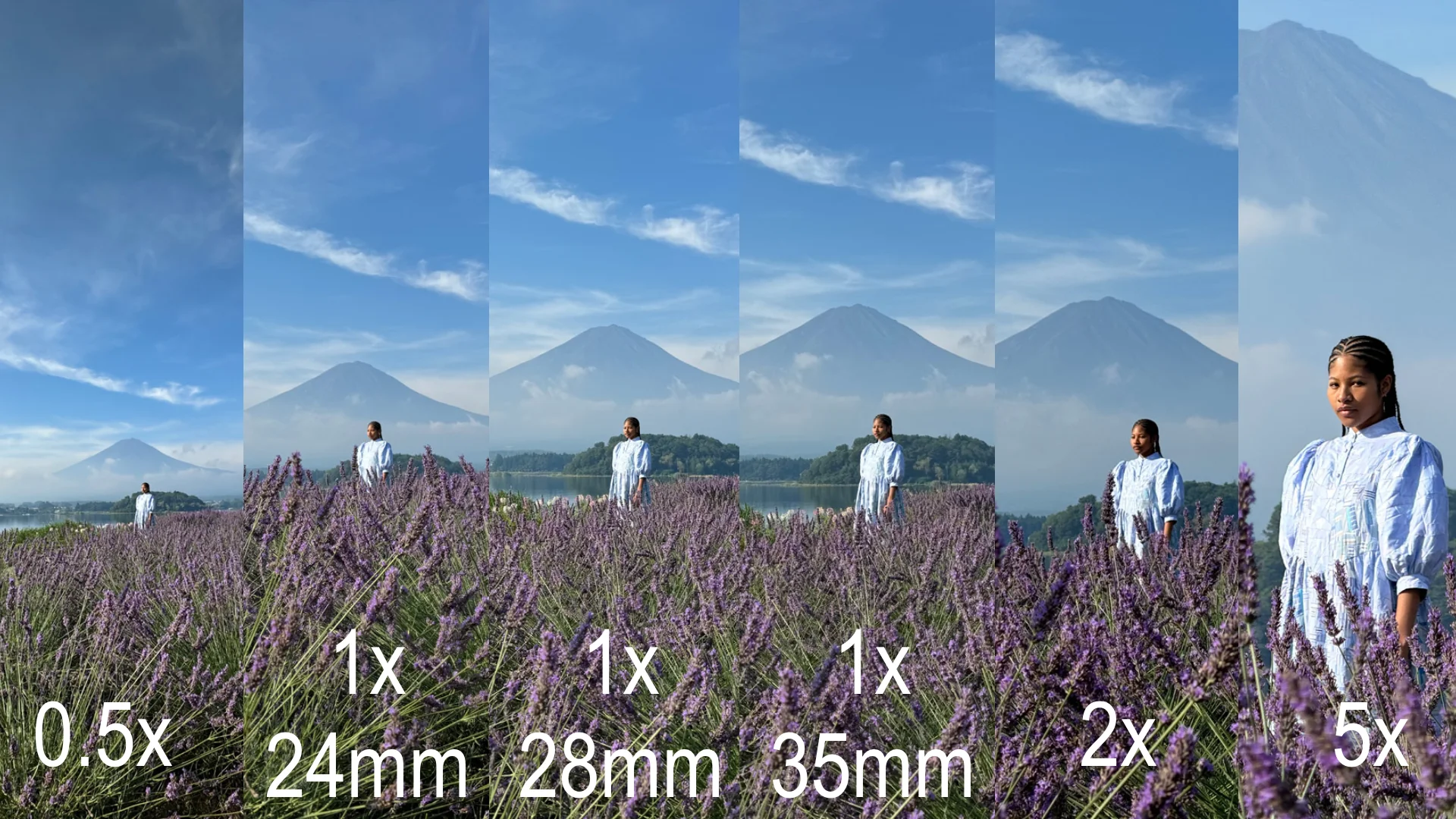 Default focal lengths: According to Apple, they claim that the iPhone 15 Pro is akin to carrying 7 different lenses in your pocket. They claim that you can do macro photography, a 13mm lens, a 24mm lens, a 28mm lens, a 35mm lens, a 52mm and a 120mm lens.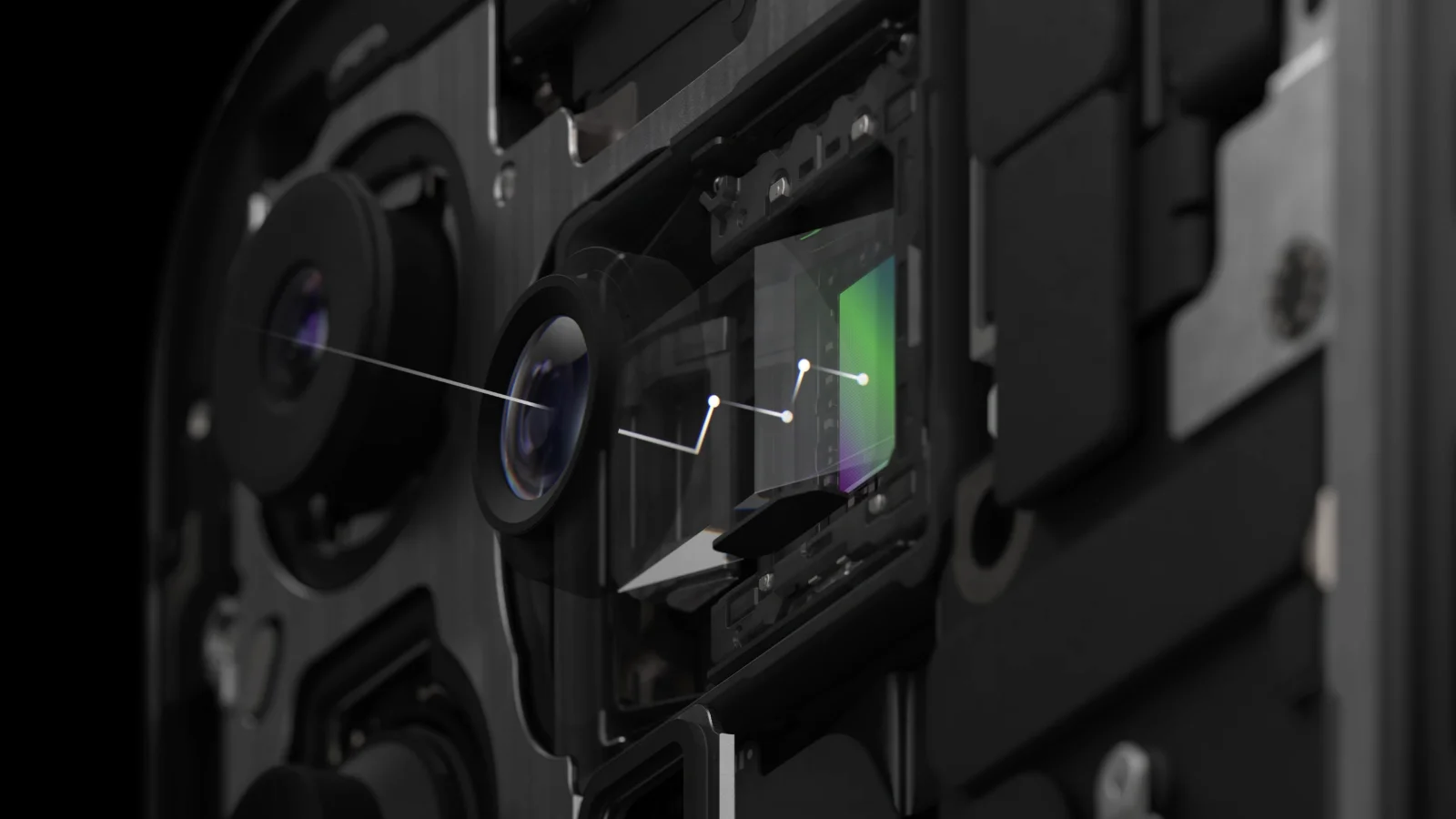 5x optical zoom: In the iPhone 15 Pro Max, there's a little pericope lens which allows for a 5x optical zoom. Good if you're into portraits. Digital zoom is improved to 25x.
Pro file format: The iPhone 15 Pro supports professional file format for both video and photo. The photo is Apple ProRAW and the video is on Log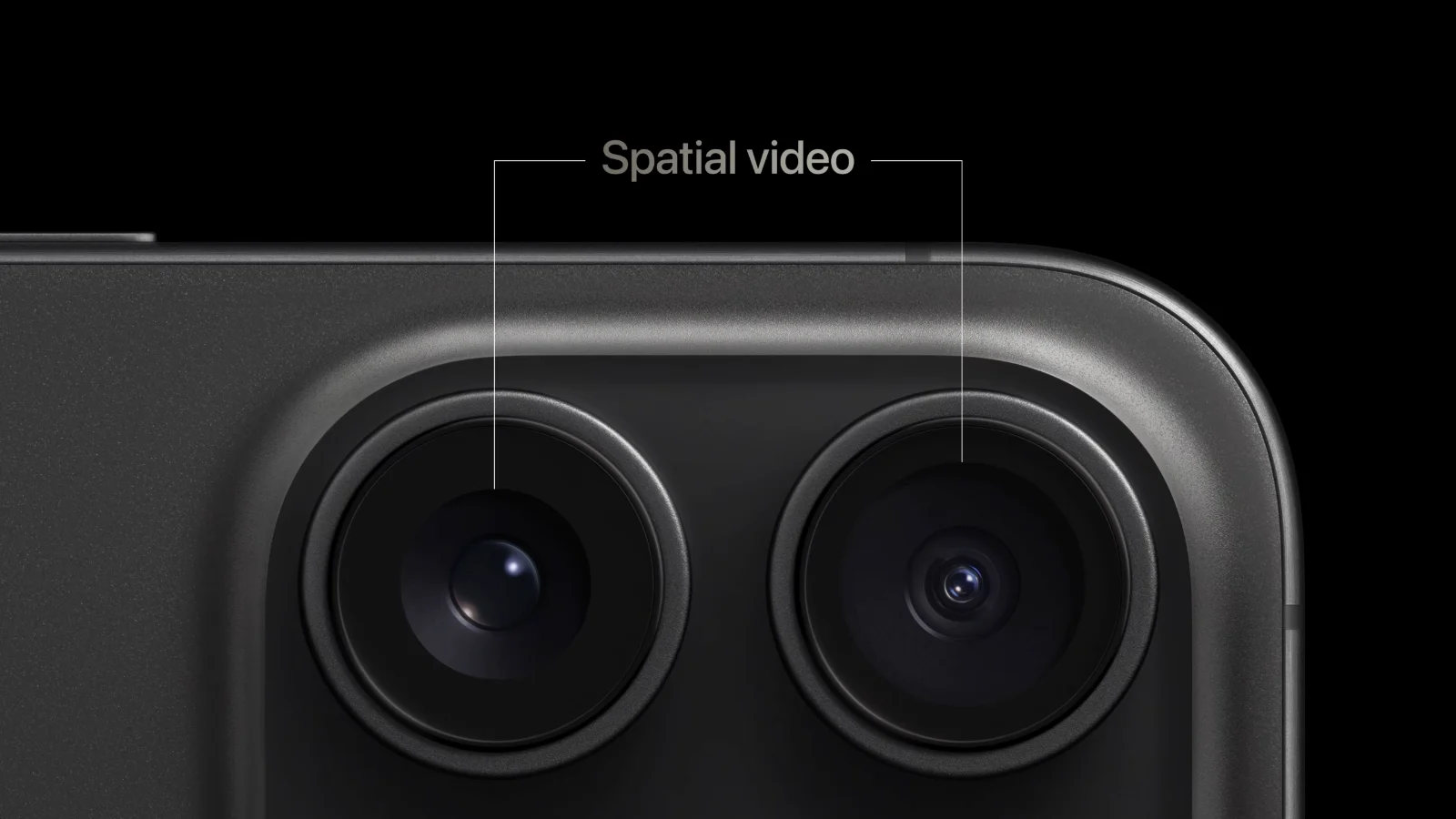 Spatial Video: You can shoot spatial videos on the iPhone 15 Pro. It will take input from the wide-angle and main camera sensor, and stich it together to create a spatial video. This spatial video can be viewed perfectly on the upcoming Vision Pro. Clever move.
48MP HEIF file format: In the iPhone 14 Pro, you need to use AppleRaw to have photo files in 48MP glory. In iPhone 15 Pro, you have the option of using HIEF Max which save files in 48MP size but with the compression. Each picture should be around 5MB.
Other improvements
AAA gaming: Significant but downplayed, a few AAA console games like the new Assassins Creed: Mirage is coming natively to iOS which will be playable on the iPhone 15 Pro. This shows that the A17 Pro chip is powerful enough to run those games, but we have to see how well the transition from console to iOS version looks like.
Repairability: Apple modified the interior of the iPhone 15 Pro to make it more repairable. The back glass is supposed to come off easier than before.
Thinner bezels: The bezels around the display is slightly thinner than before. However, the resolution still remains the same as the iPhone 14 Pro.
Which One?
Can't decide if you want to buy this or not? Let's go by the iPhone that you use
iPhone 14/iPhone 14 Pro: Unless you need a nicer camera on the iPhone 15 Pro Max, you will not miss anything much.
iPhone 13/iPhone 13 Pro: Dynamic Island is a nice feature, but not a must have. The camera system on the iPhone 15 Pro is noticeably nicer than the iPhone 13 or iPhone 13 Pro. USB-C is convenient.
iPhone 12/iPhone 12 Pro: The camera system on the iPhone 15 is miles ahead of what's available in the iPhone 12 generation. Having USB-C if more convenient. The iPhone 15 is more usable in bright outdoors.
iPhone 11/iPhone 11 Pro: If you like to take pictures on the iPhone, upgrading to iPhone 15 alone is worth the price. The iPhone 15 will feel noticeably faster.
iPhone Xs/X/Xr/8/8 Plus: Wow, a laggard here. Everything is improved on the iPhone 15 / iPhone 15 Pro. Bigger, brighter display. Camera system that can go from ultrawide to zoom. Night mode. It lasts longer too. It can charge without wires. And not to mention its way faster now. 5G.
Plug
Support this free website by visiting my Amazon affiliate links. Any purchase you make will give me a cut without any extra cost to you
Other Ecosystem Items