Apple Services Explained
Since 2019, Apple has put more emphasis on their services segment. With launches of new products and service bundle, Apple has managed to grow their subscriber base from 390 million in 2019 to almost 600 million in 2020. Subscription model has been attractive for Apple since it provide a stable monthly recurring income versus seasonal spikes of their physical product.
Apple services has grown from the first fumble of MobileMe to iCloud and now a stable of services which compromised from music streaming to news subscription. With an extend array of services, this page will catalog every services, both free and paid, that Apple has to offer. This page will be updated if Apple introduces new services in the future. Let's dig in.
Apple ID
Apple ID is the backbone to access all Apple subscriptions. It is the key to the Apple Ecosystem. The Apple ID is used to authenticate against all Apple services which includes iMessage, FaceTime, iCloud Storage, streaming subscriptions and more.
Free Tier
You'll get 5GB of iCloud storage on the free tier. This cloud storage is can be used by any others in Apple's ecosystem. First party app uses iCloud storage as a single data source across device. For example, you create an event in calendar, it will updated in all of your connected device. The free tier storage will go out quickly when you start using it for Photos or Backups.
iCloud Storage
iCloud is a storage space on Apple servers. The free tier provides around 5GB of storage. Paid tiers provide up to 2TB of cloud storage. According to Apple documentation, any application can be programmed to take advantage of cloud storage. You can use the iCloud drive as your own drive, but available on the internet. By default, iOS and iPadOS storage will be based on application on the top layer and normal OS layers of folders and files on the bottom layer.
Competition: Google Drive, Box, DropBox, Microsoft OneDrive
Music
Music streaming is one of the things that changed the music industry. From selling albums, to singles to digital downloads, streaming is one of the latest innovations occurred because of the Internet and the flexibility of music publishing companies. With music streaming, you can play almost any songs from any artist in the world for one set price per month.
Apple was one of the first players to introduced paid music service through the iTunes store but came in late in the game for subscription service. Nevertheless, because Apple unique position as a platform owner, it catches up to the competition quite fast. One of the other features of music subscription is the curated playlist by both Apple Music and other celebrity musicians. There's also radio service that stream continuous music.
Standalone price: $9.99 / month for individuals or $14.99/month for family plan.
Competition: Spotify, Tidal, Amazon Music and many others.
iTunes
iTune stores allows you to purchase song. They will be stored in the Apple services and you can download them to your Apple devices anytime. The difference between Music subscription and iTunes, the song will stay with you after your Music subscription ends.
Arcade
Apple Arcade is a video game subscription service. Once you enrolled in the subscription you can download exclusive titles from the App Store and play on any supported Apple devices. The feature that seprate this games than the other free games that it is ad-free. The games does not require constant internet access to play unless it is a multiple games obviously.
Standalone subscription cost around $4.99 after a three month trial period.
Competition: Steam by Valve.
TV+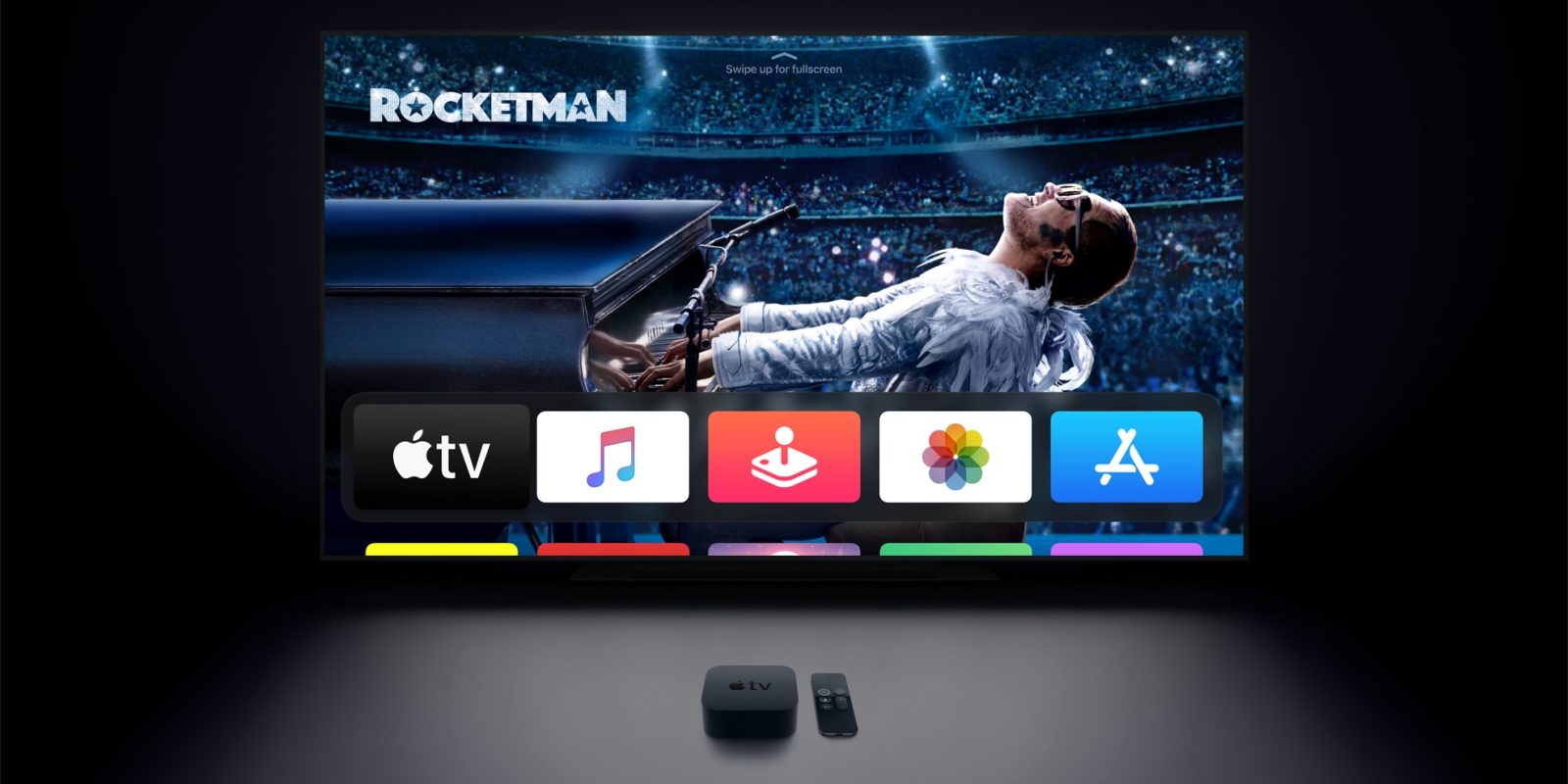 Apple TV+ is Apple own video on demand streaming service. For the launch Apple has invited Oprah Winfrey, Steven Spielberg, Jennifer Aniston, Reese Witherspoon, Steve Carell, Jason Momoa and Big Bird to showcase the people that will making content for Apple TV+.
Apple TV+ has won their first Emmy with the series "The Morning Show" starring Jennifer Aniston and Steve Carell. Apple TV+ collectively shows as been nominated for 18 Emmys in the first year.
Standalone subscription cost around $4.99 after a three month trial period.
Competition: Netflix, Disney+, Hulu and many others.
iTunes Movie
You can also buy or rent movies by visiting the iTunes Store on iOS, iPadOS or tvOS. For the macOS, you need to download the old iTunes app from Apple.
iTunes U
In push for education, iTunes provides learning resource provide material and courses from Top Colleges in the USA. However, this service will be discontinued by end of 2021 and replaced by Apple's Classroom and Schoolwork app.
News+
There was strong talk that Apple will release a news subscription service when it was announced that they have acquired the app Texture in 2018 which does exactly that. And lo and behold, News+ was announced around March 2019 featuring 300+ magazine and selected newspaper.
Competition: None yet, but there are rumors that Google might be interested in going so.
Fitness+
I think most people do not remember or know the exercise videos that was the rage back in the 80s. Now, they have made a comeback on Youtube and some celebrities and expert trainers has made money from those videos. Tim Cook is known for being a fitness enthusiast and coupled with the popularity of the Apple Watch being a fitness watch, it is no surprise that Apple decided to enter the fitness market.
The service is integrated with the Apple Watch. So the vitals when you exercise like calories burned and heart rate appears as an overlay when watching the fitness videos. Some social networking is also in play where you can see your performance against other people at certain segments of the video. The fitness music can also be curated by Apple or customized by you.
Standalone price is $9.99/month $79.99/year. 1st month is free if you have an Apple Watch. If you buy a brand new Apple Watch, it comes with 3 months Fitness+ for free.
Competitor: Peloton, Nike Training Club, Adidas Training and many others.
Apple Pay
Apple Pay is a cashless payment service by Apple. It allows you to make purchases or transfer money to other people using your Apple devices. It uses the NFC standard to complete the transaction. The transaction must first be authenticated using Face ID, Touch ID or passcode. With using NFC standard, you can integrated other supported credit cards and transit cards to Apple Pay. You also must select which card to perform the transaction if you have multiple cards stored in Apple Pay.
For the transit card, there is a express transit mode where transit payments are made without the need to authenticate.
You can also confirm web purchase on your macOS when you are using Safari. For this to work, the website needs to support Apple Pay, the purchase is made in Safari and you must authenticated using a Touch ID mac.
In conjunction with Apple Pay service, Apple also introduced the Apple card, a MasterCard credit card by Apple and Goldman Sachs as a physical representation of the Apple Pay service in places where Apple Pay is not accepted.
The Apple Pay service is available inside the Wallet App.
Competition: Samsung Pay, Paypal, Stripe, Square and many others.
Bundle Services
To reduce cost, you can enroll into bundle plan or join a family sharing plan. Here are the key differences
| Features | Individual | Family Sharing | Apple One | Apple One Family Sharing |
| --- | --- | --- | --- | --- |
| Price in USA ($) | 0.99, 2.99 or 9.99 | 2.99 or 9.99 | $14.95 | $19.95 or $29.95 |
| Max # of Member | 1 | 6 | 1 | 6 |
| Storage (GB) | 50, 200 or 2048 | 200 or 2048 | 50 | 200 or 2048 |
| Music? | No | No | Yes | Yes |
| Music? | No | No | Yes | Yes |
| TV+? | No | No | Yes | Yes |
| Arcade? | No | No | Yes | Yes |
| News+? | No | No | No | Yes, on Premier only |
| Fitness+? | No | No | No | Yes, on Premier only |
Availability
All Apple service are available globally, but due to contractual restrictions, some services is not available in some regions. There are guides to circumvent this by changing the phone's regional settings.
Apple official availability by region page
Rumored New Services
Apple being a secretive company does not say what services will be in the pipeline, but one can infer from industry movement to predict Apple own movement.
Amazon is one of the company that bought a podcast company Wondery for $300 million which will join Amazon music catalog. There is rumor that Apple will start a Podcast+ service because of this. There's already a podcast app that help you manage your podcast subscriptions.
Plug
Help grow this website and my family by visiting my Affiliate Links