AirPods Lineup
AirPods is a series of smart wireless bluetooth earphones or headphones made by Apple. First launched in September 2017 together with the iPhone 7 as a companion product. There were skeptics about the quality and usefulness of the AirPods in the beginning but all doubts were erased when the AirPods became a runaway success.
Today, wearables which includes Apple Watch, HomePods and Airpods contribute around $38 billion to Apple's bottom line in 2021. If Apple wearable division was its own standalone company, it would comfortably rank at no 80 in the Fortune 500 list on par with other brand name companies like Oracle which make enterprise database, Nike which is the #1 shoe company in the world and Nrothrop Gunmman which is famous for its fighter jets.
This short guide aims to provide information about Apple's entire AirPods line up together with its sister product Beats.
EarPods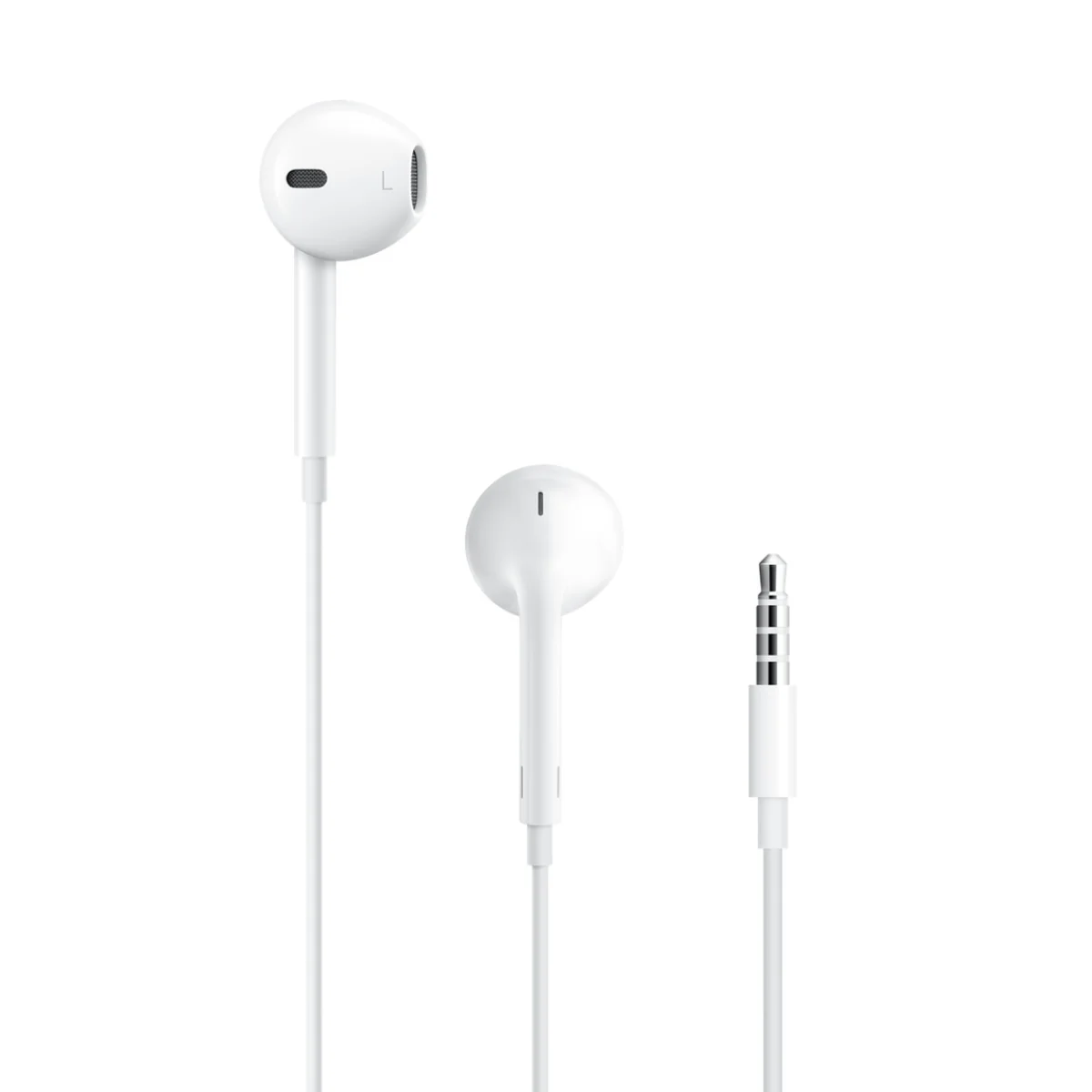 Before AirPods came to the scene, we had wired headphones. Now Apple calls these EarPods, but when it came out with the original iPod or iPhone, it was just called a stereo headset. There was nothing particularly fancy except you have an interface on the wire that allows you to control your iPhone from a distance. There was a volume control and a single button, but that single button is extremely useful. Single click to play/pause music or take a call, double click to skip a song, triple click to skip back, long press will activate Siri
The humble headset was updated in 2012 to become EarPods. The EarPods were redesigned to better direct the sound to your ear and ensure a better ear fitment without the use of plugs. This would be the design genesis of future AirPods.
AirPods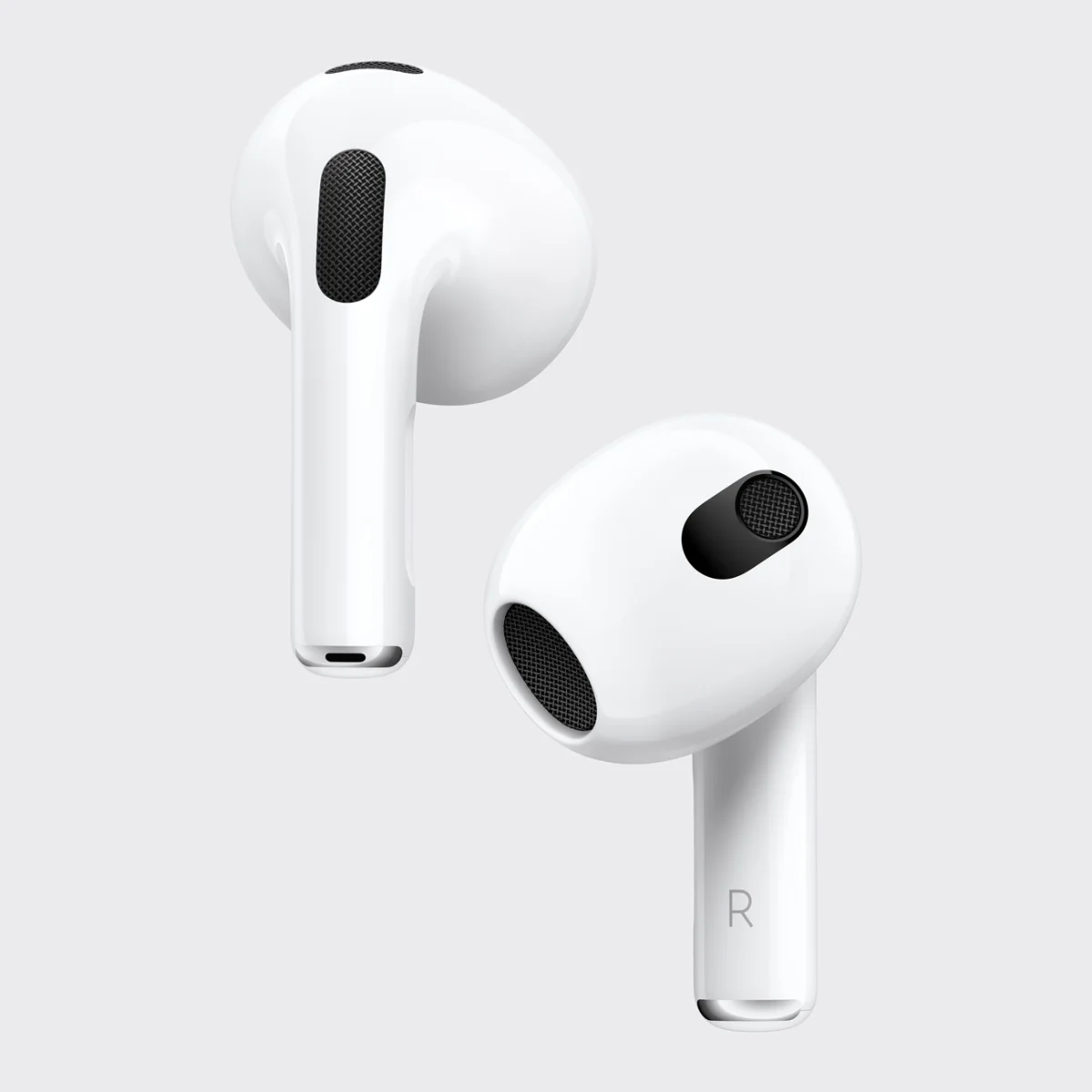 AirPods was the OG wireless headphones from Apple. There were skeptics abound when the AirPods was launched, most notably about the $159 launch price, which was a bit pricey for it was essentially a wireless Earpods. Now, there are no more doubts as it became Apple's latest runaway success.
Two major factors that somewhat ensures the AirPods success. First, the AirPods were launched together after the introduction of iPhone 7. During the iPhone 7 introduction, Apple announced in pursuit of being more waterproof and "moving on with the times", they ditch the headphone jack. So Apple creates a problem (no headphone jack) and provides the solution (wireless earphones, sold separately). The AirPods are charged using the proprietary charging case that comes with every AirPods.

The second factor why the AirPods sold well is because Apple solved the major issue with bluetooth and wireless headphones: connectivity and quality. The #1 issue with bluetooth devices is they tend to have a hard time connecting to other devices, even in the best of situations. Apple's solution is to create their own chip called the W1 to handle the initial handshake as quickly as possible. Now, from taking seconds to connect the device (if you didn't fail which is still an issue today), your wireless earbuds connect instantly when you open the case.
Today, that chip has been updated to the new H1 chip which can handle spatial audio and beamforming mic pickup for a better sound. Being a more powerful chip, the AirPods also have a feature where you just say "Hey Siri" and Apple's digital assistant, Siri, would come at your call. One would say, this is Apple's first attempt for a computer using only a voice interface. Just like the computer in Star Trek.
Other features that stand out from other bluetooth headphones is that once you register these AirPods on your iPhone, all other devices will be registered as well. So immediately after setting up your AirPods, it will show up on your iPad and Mac.
AirPods Pro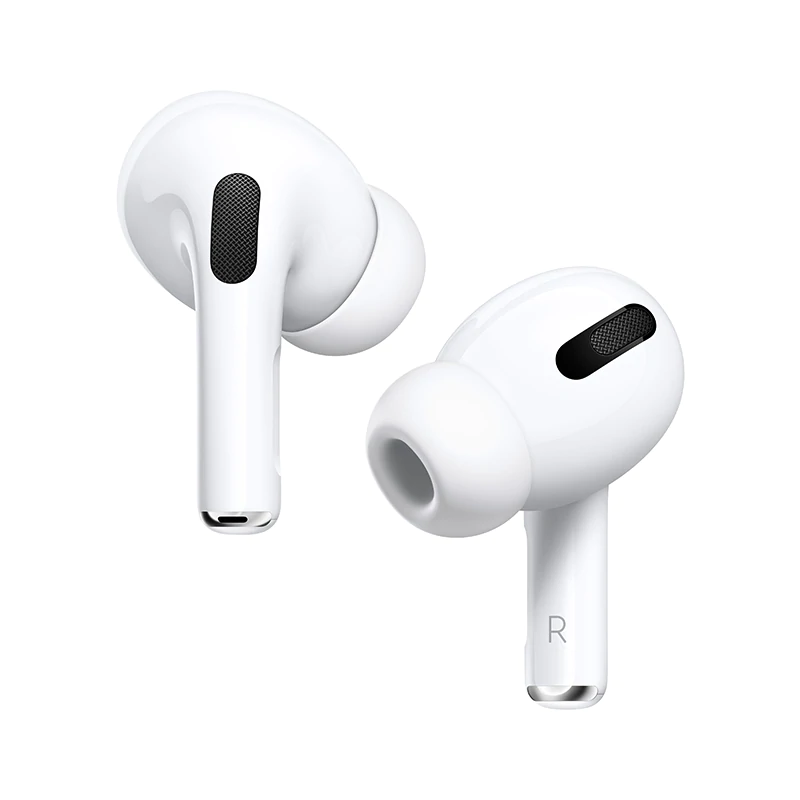 The AirPods Pro is the follow up act of the AirPods show. The first release shows up as a buffier, more "professional" version of the original AirPods. The main feature of the AirPods Pro is that it is more sweat resistant than the original AirPods, has a better fit and has an active noise canceling feature. Active Noise canceling is using a mic on the AirPods to measure ambient noise and then pump a negative waveform in the speakers, resulting in a "quieter" sound.
The AirPods Pro also featured a Qi-compatible charging case which still can be charged via the Lighting cable. Despite the higher launch price of $249, it still became a successful product because it has a clear advantage over the AirPods and other wireless headphones.
The AirPods Pro also features a tactile touch function where if you press on the stem of the AirPods it will mimic the button on the wired headphones. However, volume control is still either using Siri (slow) or the Apple devices itself (slightly inconvenient). Compare this to the original AirPods where you have to tap the AirPods itself which would say not a pleasant experience itself.
AirPods Max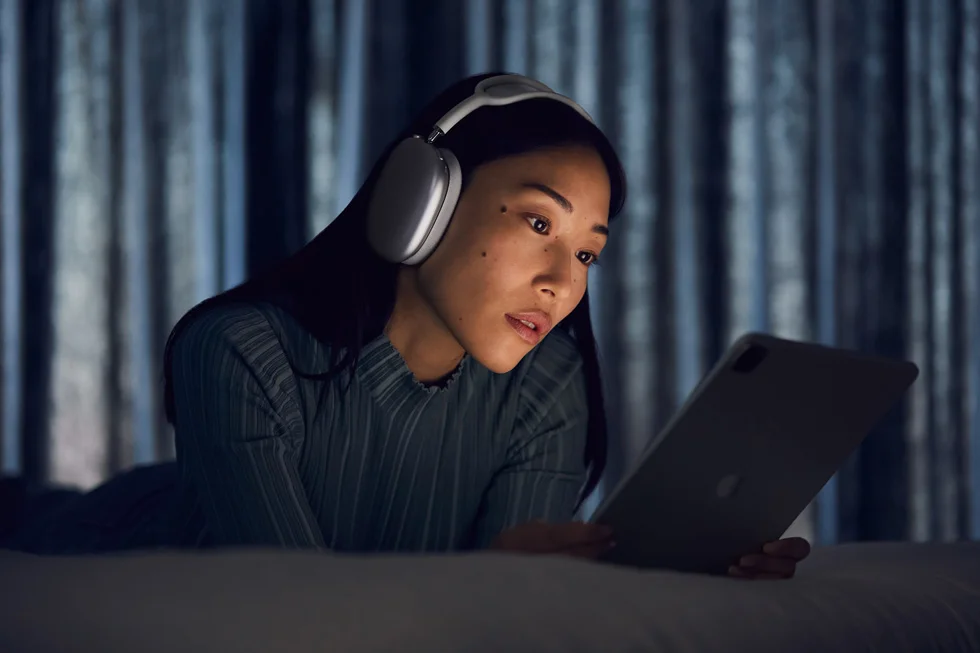 Main article: AirPods Max
AirPods Max is Apple's ultimate expression of what a bluetooth headphone should be: high build and sound quality, great design and fits perfectly in the Apple ecosystem like a glove.
In terms of build quality, there is no mistake that this is a premium headphone. While most headphones, even the ones that are marketed for professional and high end are made from high quality plastics, the AirPods Max is made from mesh cloth and anodized aluminum. In terms of sound quality though, reviews put it on par with other high end headphones, but not one of the best, you gain a lot more in terms of sound quality on other high end headphones.
The unique features of the AirPods Max is the integration with the Apple ecosystem. Just like the AirPods, you can register your AirPods Max and work just seamlessly with all your Apple devices. It supports spatial audio. If you misplace your AirPods Max, you can use Find My app to locate it.
However, Apple's first attempt on the high end headphone is not perfect. There was no "off" button on the AirPods Max so placing them on the table would not turn the headphones off, resulting in massive battery drain. The design of the case invites criticism and ridicule. The sound quality is not good enough to challenge high end products at the same price range, so it does not attract the audiophiles.
Beats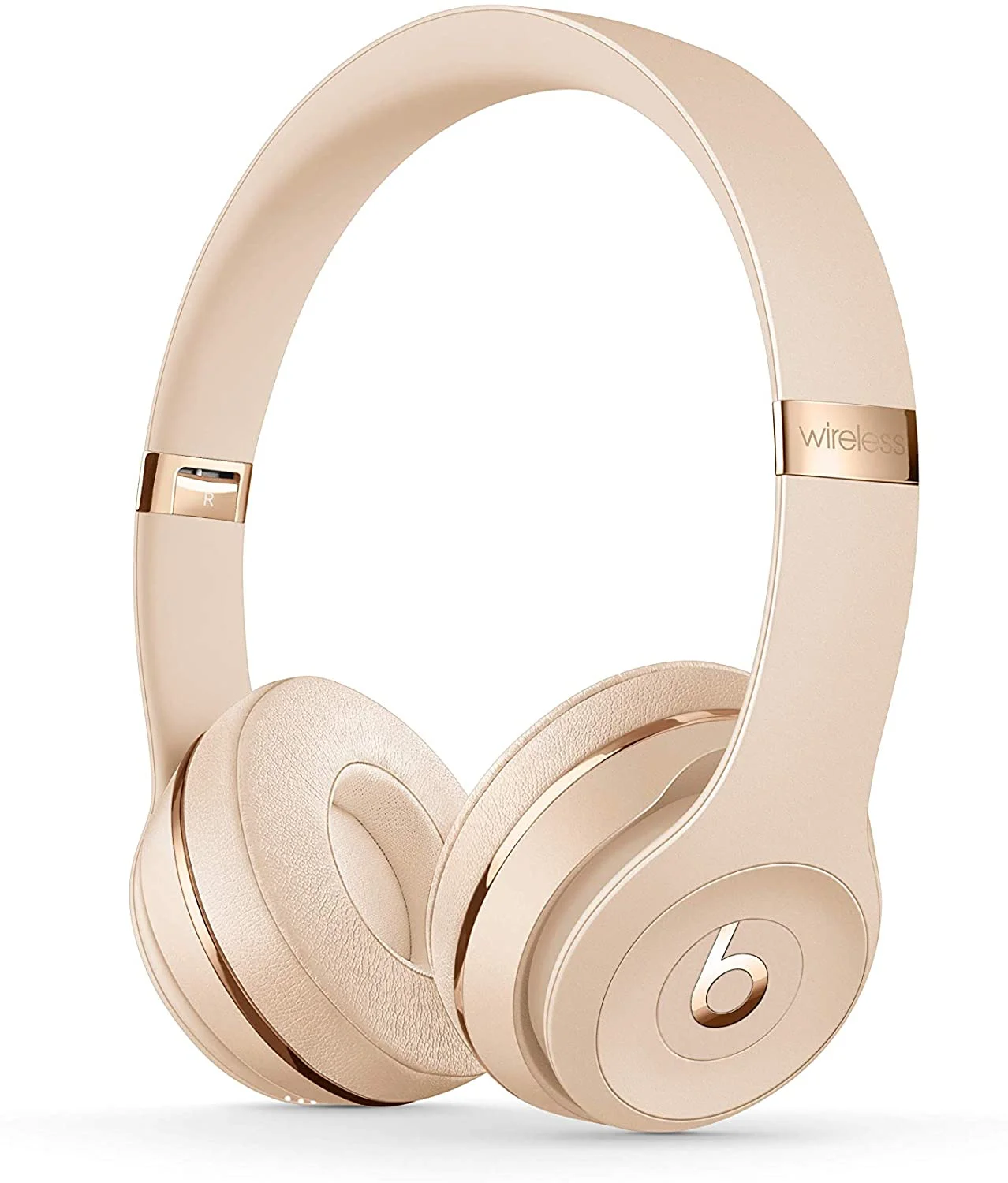 In 2014, Apple bought Beats electronics for the princely sum of $1 billion. Beats bought popular headphones which are backed by celebrity producer Dr. Dre with decent sound quality and youth inspiring design. The product lineup is similar to Apple's own AirPod line, but brings in more streeware credibility in design.
Missing Features
As successful and amazing as the AirPods lineup it seems, however, there are a few missing features from the AirPods that we hope Apple will be able to fix in the future
Lossless Support: Despite launching lossless music since 2021, none of the AirPods can play lossless audio. This is because bluetooth 5.0 is only 2 MB/s which is not sufficient to handle lossless audio at CD-quality, let alone Master quality. Other manufacturers have solutions for this by making their own compression algorithm such as Sony's LDAC and Qualcomm aptX. So it would not be surprising that Apple will introduce a new chip to support such a feature although do not count on it since Apple focus is more on spatial audio than lossless audio.
Repairability Being tiny and integrated means despite paying $150 to $250 for a pair of AirPods, the AirPods is not repairable if something goes wrong. In order to make the AirPods as small and light as possible, the batteries on the AirPods are very tiny which means it needs to recharge constantly. This means after a year or two of use, the batteries are degraded.
Although the AirPods Max scores a lot better than the other headphones in the stable, parts and manual is nowhere to be found despite Apple's promise to enhance repairability in 2021.
Plug
Support this free website by visiting my Amazon affiliate links. Any purchase you make will give me a cut without any extra cost to you